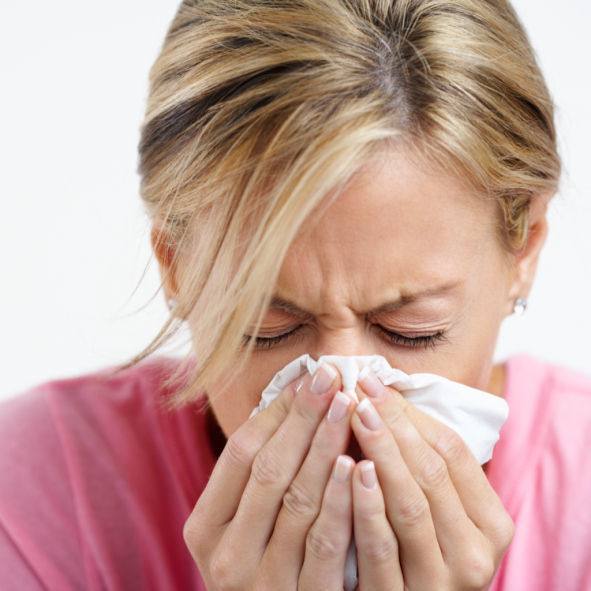 If you resolve to meditate or exercise this year — and follow through — you might reduce your chance of getting a cold or the flu, according to a UW-Madison study.
The study divided 390 adults into three groups. One group took an eight-week meditation class, another group took an eight-week exercise class and the third group did neither. All received flu shots.
From fall to spring, the meditation group had 112 respiratory infection episodes, for which they missed 73 days of work. The exercise group had 120 episodes and missed 82 days of work. The control group had 134 episodes and missed 105 days of work.
Based on those measures, along with the length of the illnesses and the number of health care visits, the meditation group fared about 17 percent better, and the exercise group did about 15 percent better, than the control group.
"More research into the benefits of exercise and meditation is warranted, maybe in higher-risk or sicker populations, where there are more health benefits to gain," Bruce Barrett, a UW Health family medicine doctor who headed up the research, wrote in the study, published in June in the journal PLoS One.
"Until that research is done, we feel justified in advocating for both mindfulness and exercise because benefits appear likely, and there are minimal risks," Barrett and his fellow researchers wrote.
The study, conducted from 2012 to 2016, involved adults ages 30 to 69. It was funded by the National Center for Complementary and Integrative Health.
It was a follow-up study to one published by Barrett in 2012. That study, involving about 150 people ages 50 and older, found meditation or exercise can reduce the incidence, duration and severity of colds and the flu by about 30 percent to 60 percent.