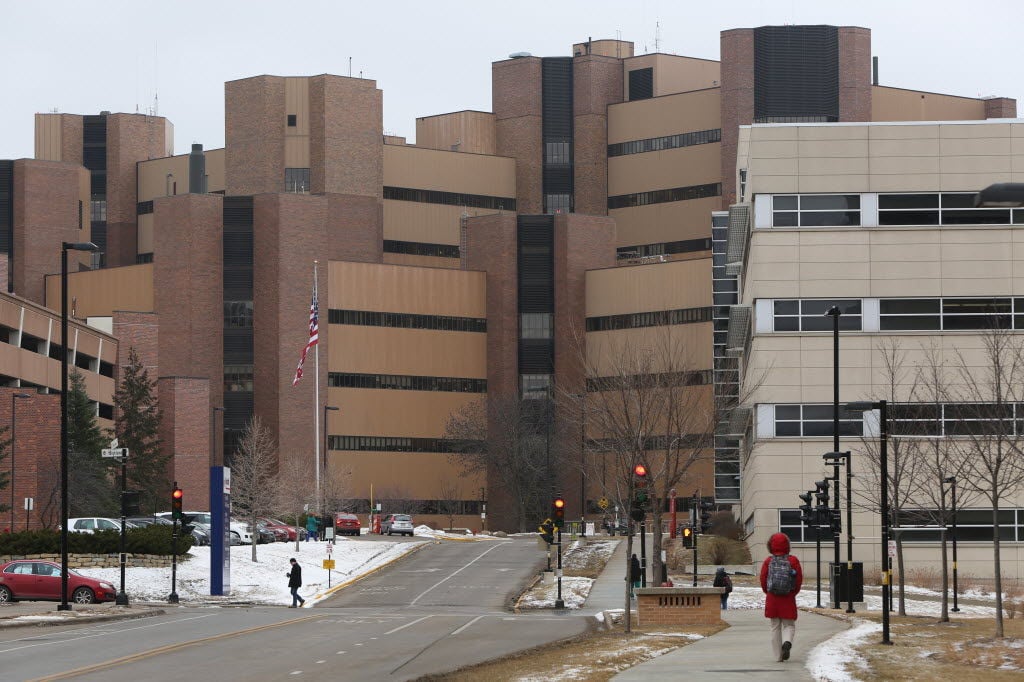 UW Hospital nurses told hospital board members Thursday that they are reviving their union and asking the board to recognize it because a shared governance system with administrators isn't working.
"It isn't truly shared governance," nurse Aimee Muchie told the board. "It's basically a top-down communication tree for administration to set agendas for us. Our ideas and our concerns are not valued and are not acted upon."
Nurses said last month they are resuming representation by the Service Employees International Union chapter SEIU Healthcare Wisconsin. The union represented UW nurses until 2014 after a state law ended collective bargaining for state employees.
The 2011 law known as Act 10, promoted by former Republican Gov. Scott Walker, banned most collective bargaining for most public employees. At UW Hospital — which became a public authority, separate from the university, in 1996 — the law prohibited the continuation of union contracts or bargaining with unions at all, hospital administrators said at the time.
In a statement Thursday, UW Health spokesman Tom Russell reiterated that because of Act 10, the hospital "cannot recognize SEIU as the representative for all (UW Hospital) nurses or meet and confer to reach an agreement with it regarding the terms of (UW Hospital) nurses' employment. ... The appropriate forum for this debate is not with the (UW Hospital) Board; it is with the Wisconsin legislature."
In December, leaders of the revived union effort said some general medical unit nurses must care for up to eight patients at a time, when the maximum should be four. Crowding is forcing some patients "to spend the nights in the emergency room hallways," and nurses fear retaliation if they advocate for patients, they said.
They said they were rejoining the union and asking the board to voluntarily recognize it as allowed until Act 10. They've also asked for a "meet and confer" process regarding staffing and scheduling; a just-cause standard, as opposed to at-will employment; and the right to a union representative, advocate or witness during potential disciplinary conversations.
"Doing this would go a long way towards improving morale and importantly allow us to speak up on behalf of our patients without fear of retaliation or reprisal," nurse Kate Walton told the board Thursday.
The nurses say they have collected cards supporting the union from a "vast majority" of the 2,000 nurses at UW Health, but have declined to provide a specific number. They will do so if administrators agree to work with the union, nurse Mariah Clark said.
Two board members asked brief questions of the nurses Thursday, but the board didn't further discuss the matter in open session. However, board members touched on employee satisfaction in general when later discussing workforce planning.
"We will be redoubling our efforts to work with our nurses, through our nursing councils to address" their concerns, Russell said in the statement. "UW Health leaders remain fully committed to working with nurses directly to strengthen our system of shared governance to empower nurses in all roles to achieve quality patient and family centered care."
In December, Russell said the hospital offers nurses competitive wages, has a tuition reimbursement program and has expanded a nurse residency program. The hospital has "implemented many processes to obtain direct employee feedback, such as forums, the Employee Advisory Council and employee surveys," he said.