UW Health and UnityPoint Health-Meriter are pursuing a joint operating agreement and a merger of their health insurance plans, which could shift some patients from UW Hospital to Meriter, alleviate the need for new construction and help the longtime rivals adapt to payment changes in health care, officials said Thursday.
The plans, outlined in non-binding letters of intent, are a major turnaround in the relationship between two of Madison's three main health care systems. UW Health and Meriter have long cooperated in some areas, but they started competing more in recent years after talk of a joint operating agreement fell apart in 2011.
Now, with new leaders, the organizations are looking again at closer collaboration. One reason is because UW Hospital typically is about 82 percent full — near the 85 percent rate considered problematic, because capacity is needed for emergencies — while Meriter is only about 55 percent occupied.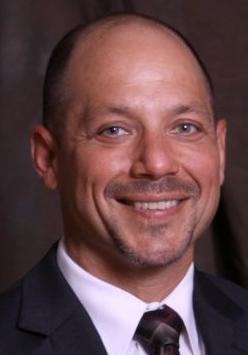 "It's not uncommon for us, in the past several years, to have to turn admissions away," said Dr. Alan Kaplan, who became CEO of UW Health in May. "We believe we can better rationalize the beds between the organizations in a fluid manner. ... It will allow us to avoid huge capital expenditures for more beds."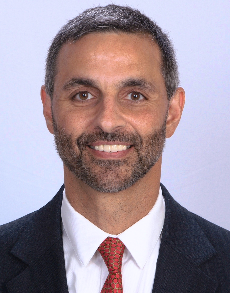 Arthur Nizza, who became president and CEO of Meriter in February 2015, said Meriter needs to be part of a network that includes specialty services that UW Health has but Meriter doesn't, such as burn care and high-level trauma and cancer care.
"We have important parts of a high-performing network, but we don't have the whole thing," Nizza said.
The move would also help both organizations prepare for payments from government and private insurers that are increasingly based on the quality instead of the volume of care, he said.
Under the joint operating agreement being considered, the two clinical enterprises would share a budget, removing financial pressures to unnecessarily keep or transfer patients, the leaders said.
Patients with complex needs, such as brain surgery and organ transplants, will go to UW Hospital, while those with less complicated situations, such as gall bladder removal, routine orthopedic surgery or simple pneumonia likely will go to Meriter, Kaplan said.
"Our intent is to keep Meriter as a full-service community hospital," said Kaplan, who previously was executive vice president and chief clinical transformation officer at Iowa-based UnityPoint Health, which acquired Meriter two years ago.
In a related development, Unity Health Plans, an affiliate of UW Health, and Physicians Plus Insurance Corp., owned by UnityPoint Health, are looking to combine, along with Gundersen Health Plan, a subsidiary of La Crosse-based Gundersen Health System.
The state approved a merger of Unity Health Plans and Gundersen Health Plan in April.
Combining the three health plans could increase access to broader networks of providers and "create a stronger competitor able to thrive in a challenging marketplace," according to a statement from the organizations.
The other main health insurance companies in Dane County are WPS Health Insurance, WEA Trust, Group Health Cooperative of South Central Wisconsin and Dean Health Plan, which is affiliated with St. Mary's Hospital and Dean Clinic, which are part of St. Louis-based SSM Health Care.
You have free articles remaining.
Register for more free articles
Stay logged in to skip the surveys
An example of how the relationship between UW Health and Meriter could evolve can be found in a joint operating agreement the organizations signed in January 2015 for mother and baby care.
UW Health has American Family Children's Hospital but doesn't deliver babies, which Meriter does. Both have neonatal intensive care units.
Under the agreement, nearly all deliveries still take place at Meriter, and many high-risk babies receive care at Meriter's level III NICU. Higher-risk babies go to the level IV NICU at the children's hospital, and pregnant women whose deliveries are expected to be very high risk can also be sent there for delivery and surgery or other procedures immediately after birth.
"The sole focus that we have is: What makes sense clinically? What is the best interest of the patient?" Nizza said.
Under the broad joint operating agreement, about 40 specialty care doctors at UnityPoint Health-Meriter would join UW Health, which has more than 1,100 specialists. No assets would be purchased, and Meriter would remain an affiliate of Iowa-based UnityPoint Health.
The Wisconsin Office of the Commissioner of Insurance and similar agencies in Iowa, Illinois and Minnesota must approve the merger of the health insurance companies. The Federal Trade Commission would determine if any of the proposed changes violate antitrust laws.
Some studies have found that mergers between health care organizations can increase health care costs.
"It could result in higher unit prices, which is typically what happens when you see provider organizations consolidate," said Cheryl DeMars, CEO at The Alliance, a Madison-based group of 240 employers that purchase health care together.
"It could also help control costs if it means less bricks and mortar," DeMars said. "Time and the behavior of the organizations will tell."
Kaplan said what is being considered in Madison is not a merger, and the market here relies on local insurance plans more and national plans less than most places.
Kaplan said the moves would reduce cost by forestalling new construction. UW Health opened the $235 million UW Health at the American Center on Madison's Far East Side in August, in part to ease crowding at the main hospital on the West Side, which has 505 beds.
Even though the American Center has 56 beds and could include 28 more, there would be a need for even more beds within 10 years without shifting some patients to Meriter, he said.
UW Health and Meriter have long collaborated on services such as dialysis and infertility care. But after the previous talk of a joint operating agreement broke down, they started competing more.
Meriter expanded its doctor group, recruiting some doctors from UW Health, and Physicians Plus steered patients from UW Health to Meriter for some services. UW Health and Meriter built clinics near each other in Monona and Windsor. Physicians Plus sued UW-Madison's doctor group, and UW's doctor group sued Meriter.
Two years ago, after Meriter became part of UnityPoint Health, UW Health sued, saying the resulting name — UnityPoint Health-Meriter — was too close to that of Unity Health Plans. The lawsuit was settled a year later.
Last year, in addition to the agreement for mother and baby care, Meriter said it would close its 16-bed rehabilitation unit and become a partner in the new 50-bed UW Health Rehabilitation Hospital, adjacent to UW Health at The American Center.