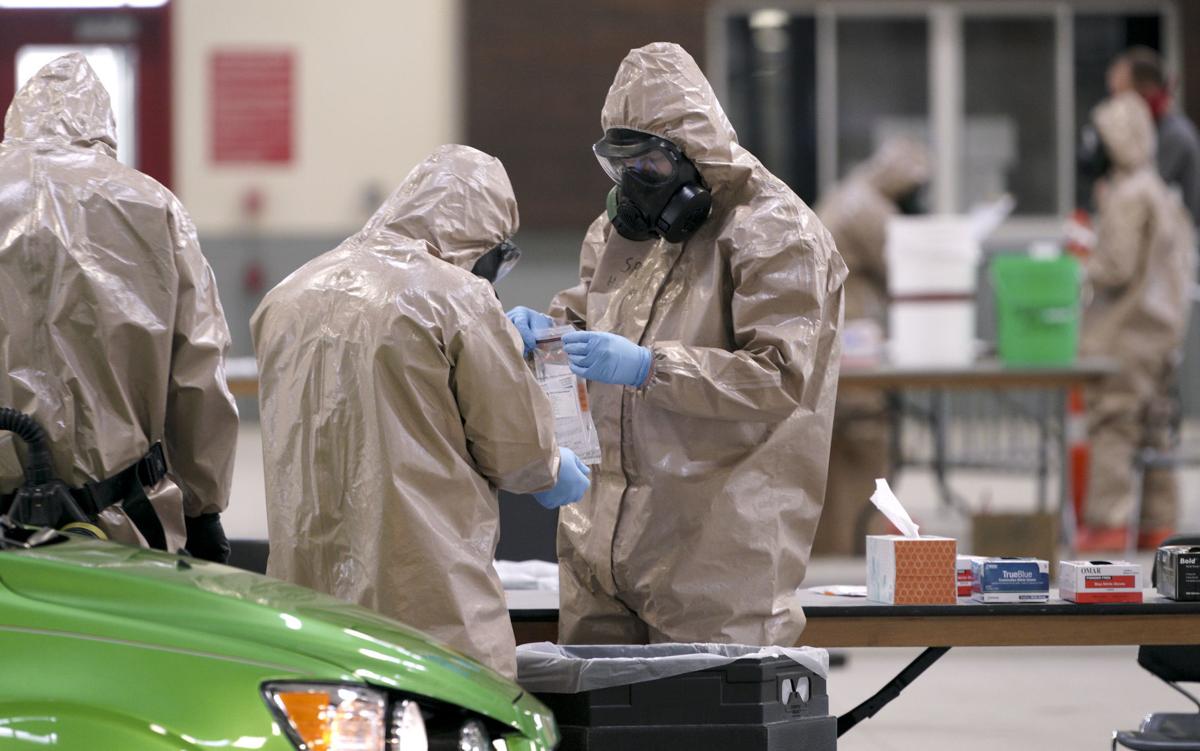 UW-Madison will offer free COVID-19 testing to students, faculty and staff when fall semester starts Sept. 2, with some testing beginning in early August, the university said Friday.
Multiple sites across campus will offer tests to any student or employee who wants one, officials said. In addition, a mandatory screening program in residence halls will aim to identify and contain infections, and volunteers from representative campus populations will provide regular samples to monitor the prevalence of disease.
"This gives us an ability to see over time if things are changing," Dr. Jonathan Temte, an associate dean at the UW School of Medicine and Public Health, said in a statement. "It will help us determine when it might be necessary to suggest changes to campus operations."
Testing will augment other UW-Madison efforts to curb the coronavirus when the university reopens with a mix of online and face-to-face classes, including a mask requirement in indoor and some outdoor locations, reduced density in campus spaces and enhanced cleaning protocols.
Two campus labs will work together to offer the testing: the Wisconsin Veterinary Diagnostic Laboratory and the Wisconsin State Laboratory of Hygiene, which performs COVID-19 testing for high-priority patients statewide. The labs expect to be able to run more than 6,000 campus tests per week.
Students can also contact University Health Services if they need a COVID-19 test, and students and UW-Madison employees can go to the free community testing site at the Alliant Energy Center, expected to remain open at least through the end of August. People with COVID-19 symptoms — such as cough, shortness of breath, fever and loss or taste or smell — should contact their medical providers for testing.
COVID-19 cases have been rising in Wisconsin and Dane County recently, notably among young adults. UW-Madison is preparing for some face-to-face instruction and an increase in research activity but "is also poised to consider alternatives to in-person operations should local, state or national conditions warrant," the university said Friday.
"How will (the circumstances) change and how will we adapt to be agile to do that?" said Keith Poulsen, director of the veterinary diagnostic lab. "That's where our weekly updates and strategic planning (come in) to make sure we're using resources appropriately to really serve the campus community."