UW-Madison study hopes to learn from group of medically extraordinary women who have survived advanced breast cancer
Ellen Henning, a retired farmer from near Prairie du Sac, has been living with breast cancer for nearly 40 years, even though it has spread to other parts of her body.
The same is true for Peg Geisler, 81, of Madison, a retired UW-Madison administrator whom doctors also consider an "exceptional long-term survivor" of metastatic breast cancer.
Tammy Mocarski, too, has beaten the odds, surviving five recurrences of breast cancer. It was diagnosed in 2001, when the De Pere woman was 36 and had four young sons. To her surprise, she has lived to send them off to college.
The medically extraordinary women are part of a new study at UW-Madison to see if genetics, their immune systems, certain treatments or lifestyle factors can explain why they have lived so long with advanced breast cancer when most people die.
"There are so many variables," said Geisler, whose breast cancer, diagnosed in 1978, has come back four times. "Maybe this will help identify things that can be used, medicinally or environmentally, for other women."
Dr. Mark Burkard, a UW Health oncologist heading up the research, got the idea for the study from Geisler's remarkable story. After her cancer returned in 1982, she was told she had a 15 percent chance of living five years. But she has withstood recurrences in 2003, 2008 and 2013.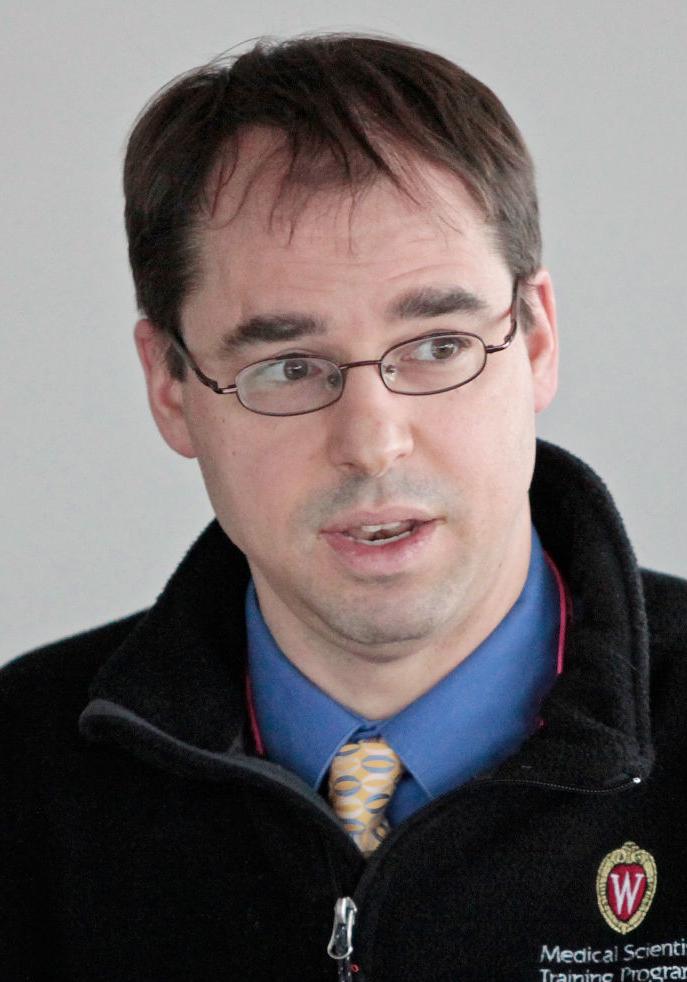 "Why do these people live so long with incurable cancer?" Burkard said. "If we can understand that, can we help other people live longer than they're living now?"
Roughly one-fifth of breast cancers spread to other parts of the body, he said. Among women with metastatic breast cancer, about 26 percent live five years and less than 10 percent live 10 years or more, he said.
The study is looking at women whose metastatic breast cancer originated at least 10 years ago if it is estrogen-receptor-positive, which responds best to treatment, or at least five years ago if it is estrogen-receptor-negative.
Fifteen patients at UW Health have enrolled, and Burkard has received $300,000 from the Avon Breast Cancer Crusade to find 35 more participants around the country.
By taking blood or saliva samples from the women and studying tissue samples from procedures, researchers will analyze the genetics of their bodies, their tumors and their immune systems to see if particular markers elucidate their endurance.
Questionnaires will seek information on lifestyle factors such as diet, exercise and social support.
If unique features are discovered, the findings could lead doctors to alter treatments, modify immune systems or recommend behavioral changes for other patients, Burkard said.
"We're hoping to use this information to help all our metastatic breast cancer patients be long-term survivors," he said.
For women in the study, the research is an opportunity to contribute something positive after decades of living in the shadow of cancer, not knowing if each new spot detected on a scan might be the one that could end their lives.
Nearly 40 years with cancer
Henning, 81, had a mastectomy and chemotherapy when her breast cancer was discovered in 1978. After recurrences, including a lump on her breastbone a few years ago, she had radiation and more chemo.
She wonders if the stoic attitude she has developed as a dairy and beef farmer might have contributed to her survival.
During her first years of treatment, "I'd get back from my chemo, change clothes and go out and take care of the cows," she said.
"When I get depressed, if somebody makes a bad remark to me, I always tell myself, 'Put a smile on your face, that will help.'"
Henning still helps her sons on the farm, rinsing the milk pails, filling the water tanks and making the noon meal.
UW doctors "are studying my blood to see what makes me tick," she tells her friends.
Geisler's breast cancer has returned in her spine, causing back and leg pain. But each time, after various treatments, her scans eventually became clear.
She cites her top-notch care, including 21 years of treatment by Dr. Paul Carbone, for whom UW's Carbone Cancer Center is named, as a possible contributor to her longevity.
She is also curious about genetics, hormonal responses to birth control and environmental factors. She grew up in Virginia and lived in New England before moving to Wisconsin.
Her social support has been strong, she said, and her emotional outlook understandably mixed.
"My attitude changes depending on the most recent diagnosis," she said. "You can get kicked back into fear and trembling very easily, and then you learn to roll with the punches."
Surviving with her sons
Mocarski, 53, has seen her cancer return in her lung, her ribs, her breastbone and her collar bone, most recently last year. But a scan a few months ago showed no tumors, and she isn't taking any cancer drugs, for the first time in 16 years.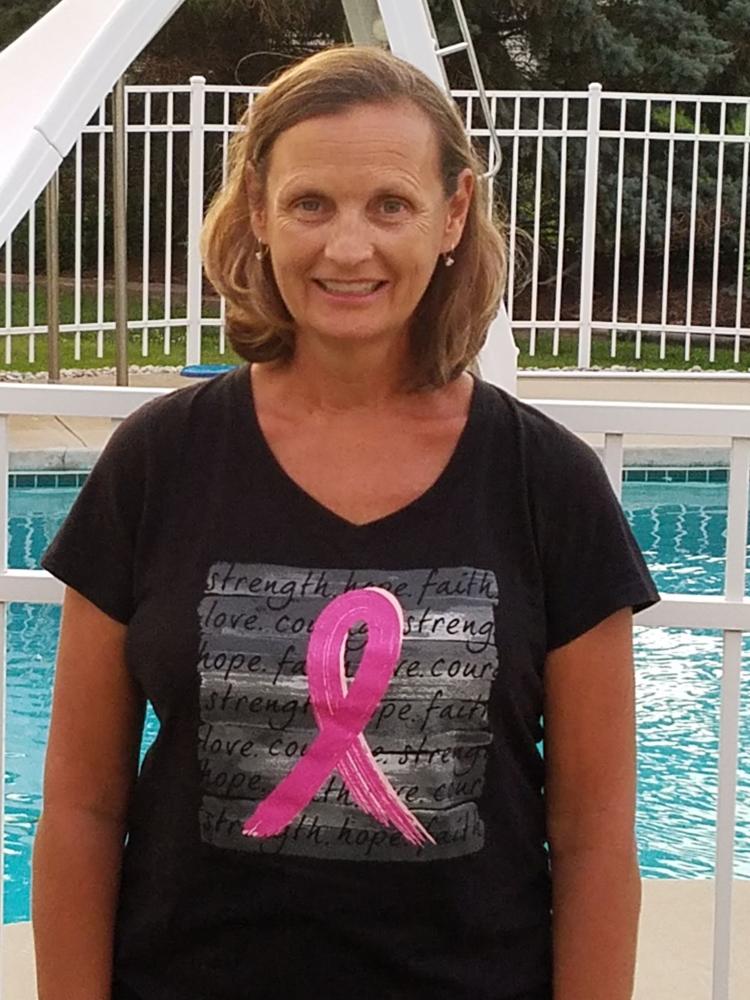 "There's not a whole lot (of cancer drugs) I haven't been on," she said. "That's what I worry about the most, that I use up all of the combinations."
A former social worker who serves on the De Pere School Board, Mocarski learned she had breast cancer when her sons were ages 2 to 7.
She set short-term goals — hoping to see her youngest son make it to kindergarten, praying she'd survive until her oldest son could drive so her husband would have help if she was no longer around.
"I know I have today, and I'm pretty sure I have tomorrow, but I try not to look too far past that," she said.
Her oldest son is now 24 and in his third year of medical school at the Medical College of Wisconsin. The three others are in college, with two of them also planning to pursue health care careers.
Being in the UW-Madison study is one way Mocarski can reciprocate her good fortune, she said.
"I do question, after everything I've been through, why I am still here," she said.
"If they want to dissect me from head to toe — my blood, my DNA, my tissue samples — and it can help somebody else down the road, I am certainly more than willing to help."