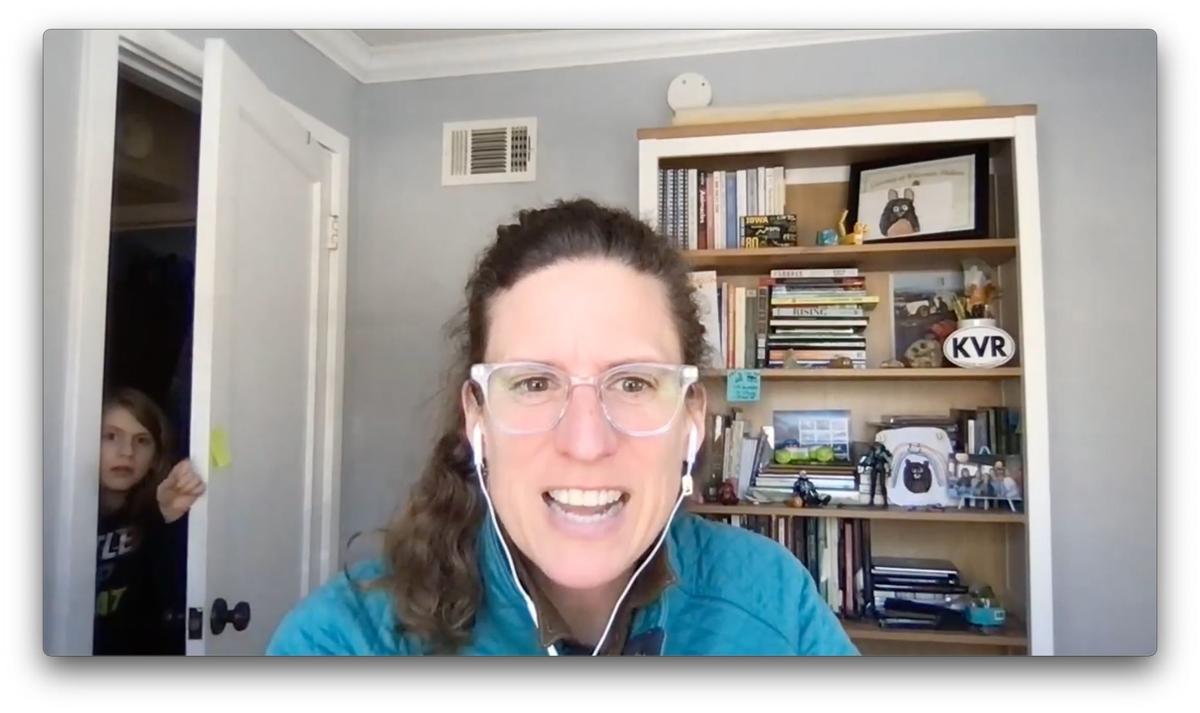 In early March 2020, Caroline Gottschalk Druschke's son was sick of school. A first-grader at the time, he begged his mom to stay home and home-school him.
Gottschalk Druschke remembers telling him there's no universe in which that would be possible.
"But that's been our life for the past year," she said.
The UW-Madison English professor has juggled her full-time job with parenting her two boys, ages 8 and 10. Both are enrolled in the Madison School District, which has been operating online for a year.
Gottschalk Druschke's husband works outside the home and is gone for most of the day. Grandparents live out of state. Daycare isn't an option.
A scroll through her Twitter feed illustrates the struggle she and so many other working moms have faced on a daily basis over the past year:
A photo of her older son popping into the room while she recorded a lecture for her UW-Madison students.
A tweet about how an internet outage gave her a day off from her elementary teaching gig.
Another one celebrating the feat of making it through 12 hours of Zoom with 30 more hours left on the videoconferencing platform that week.
Last spring, Gottschalk Druschke was in survival mode.
"A year ago, it was like we just need to get through this and get to summer," she remembers.
Summer, however, brought a heavier workload than she expected. On top of typical writing and research responsibilities, she spent significant time transitioning her fall classes to be delivered online and working with her department in the wake of Black Lives Matter protests on diversity initiatives.
By fall semester, Gottschalk Druschke hit a wall. It seemed like the pandemic would never end but her unsustainable schedule continued, with mornings spent managing her children's online learning and afternoons filled with meetings. That left only evenings for teaching, advising and her own research.
"Truly, I was getting my work done from 9 p.m. to 3 a.m. every day for 11 months," she said. "When this spring semester started up, I decided I couldn't do it anymore because the pandemic wasn't ending."
Gottschalk Druschke shifted to focus on only the most important priorities. And she tries to look at what the past year gave her as a mom.
"The fact that I have been home for 355 days with my kids who are young and won't be young forever, well, it's a gift I'm unbelievably grateful for," she said. "We never would have had this time. It doesn't erase the stress of it but it will be a thing we will remember always."