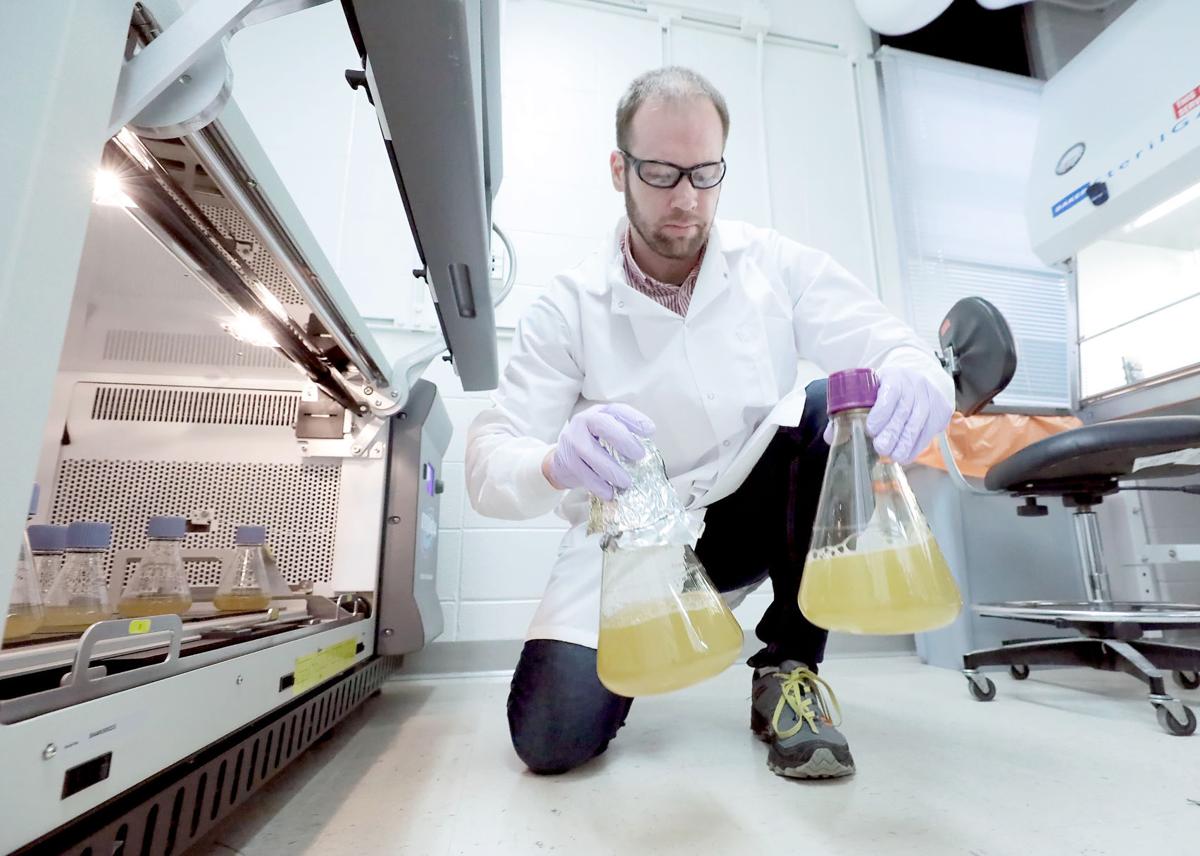 UW-Madison will get $22.7 million over six years from the National Institutes of Health to create a national center for imaging techniques that flash-freeze biological molecules to let scientists see a better picture of their function, the university said Monday.
The center could improve research on Alzheimer's disease, vaccine development, COVID-19 and other areas.
The imaging involves cryo-electron microscopy, or cryo-EM, which freezes molecules in their native state, allowing scientists to see where drugs and proteins interact, where diseases occur and where viruses attack, the university said in a statement.
One specialization is cryo-electron tomography, or cryo-ET, which extends the atomic scale illumination of cryo-EM by making images of the three-dimensional molecular locations where diseases and potential therapies interact with cells.
"This will help everyone in biological science research because discoveries made here will have the potential to be translated into new therapeutics and drug targets that benefit humanity," said lead investigator Elizabeth Wright, a UW-Madison professor of biochemistry and affiliate with the Morgridge Institute for Research.
The UW-Madison Cryo-EM Research Center will serve as a central hub for a national initiative that includes three other new centers at Stanford University, the University of Colorado-Boulder and the New York Structural Biology Center.
One major aim of the initiative is to bring more scientists into the field, as cryo-EM and cryo-ET are young technologies with a limited workforce and very low access to the necessary equipment and expertise, UW-Madison said.
Among the cryo-EM researchers at UW-Madison is Robert Kirchdoerfer, an assistant professor of biochemistry who told the State Journal earlier this year he uses the technique to study coronaviruses like the one that causes COVID-19.
UW-Madison has already installed four high-powered cryo-EM instruments. The NIH initiative will pave the way for at least three more microscopes by early 2022.
Be the first to know
Get local news delivered to your inbox!