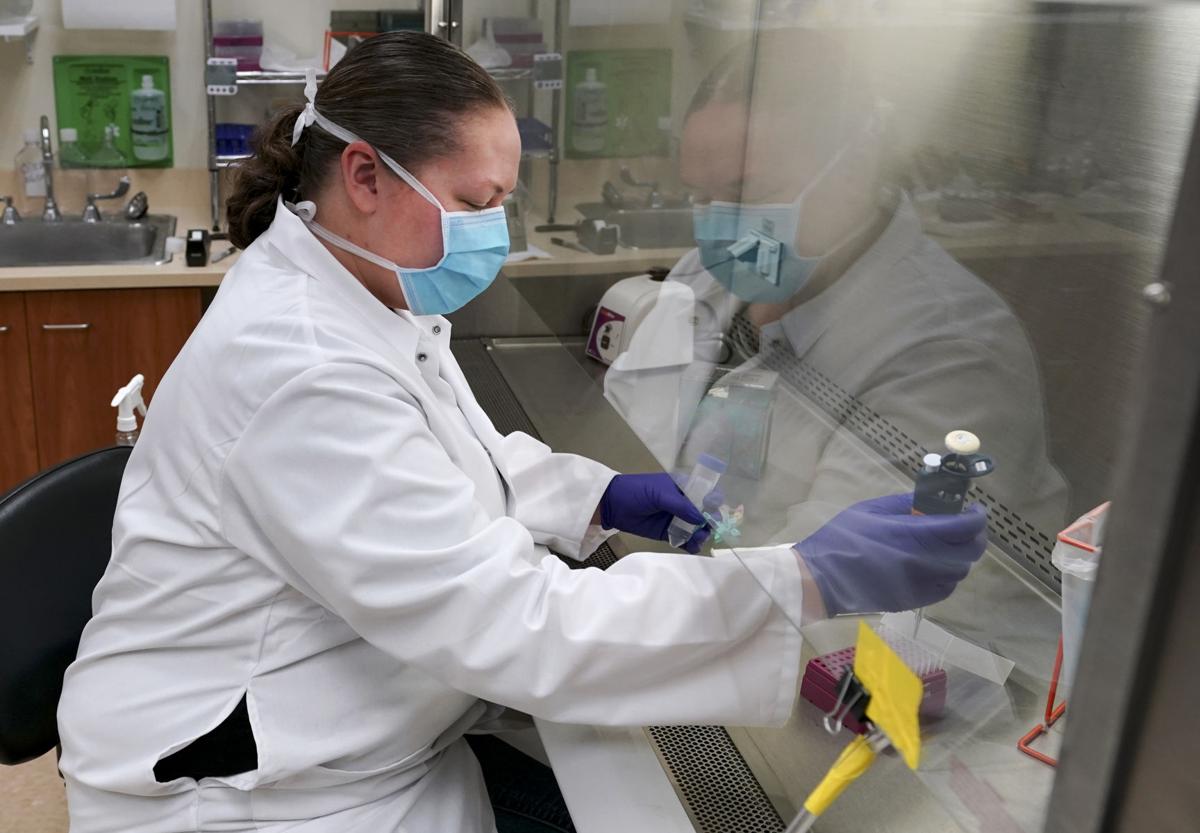 Health care workers, older adults, people with serious medical conditions and minorities are among groups that might get COVID-19 vaccines first if supply is limited, as federal and state committees rush to set priorities before vaccines become available.
Deciding how to allocate any scarce immunization is no easy task. But doing so in the middle of a pandemic — not knowing when vaccines might be approved, how well they might work and whether one or two doses will be needed, among other uncertainties — is a major undertaking.
"We're in the middle of a public health crisis and we're trying to build the airplane while free falling," said Dr. Jonathan Temte, associate dean of the UW School of Medicine and Public Health, who is on a federal work group and a state committee looking at how to apportion vaccines against the coronavirus.
The process "is very fast moving," said Alta Charo, a UW-Madison bioethicist who is on a separate federal committee studying equitable dispersal of COVID-19 vaccines. It first met in late July and expects to release draft recommendations by early September.
"What makes it even harder is that the information keeps changing in real time as we're working," said Charo, who is also part of the state effort.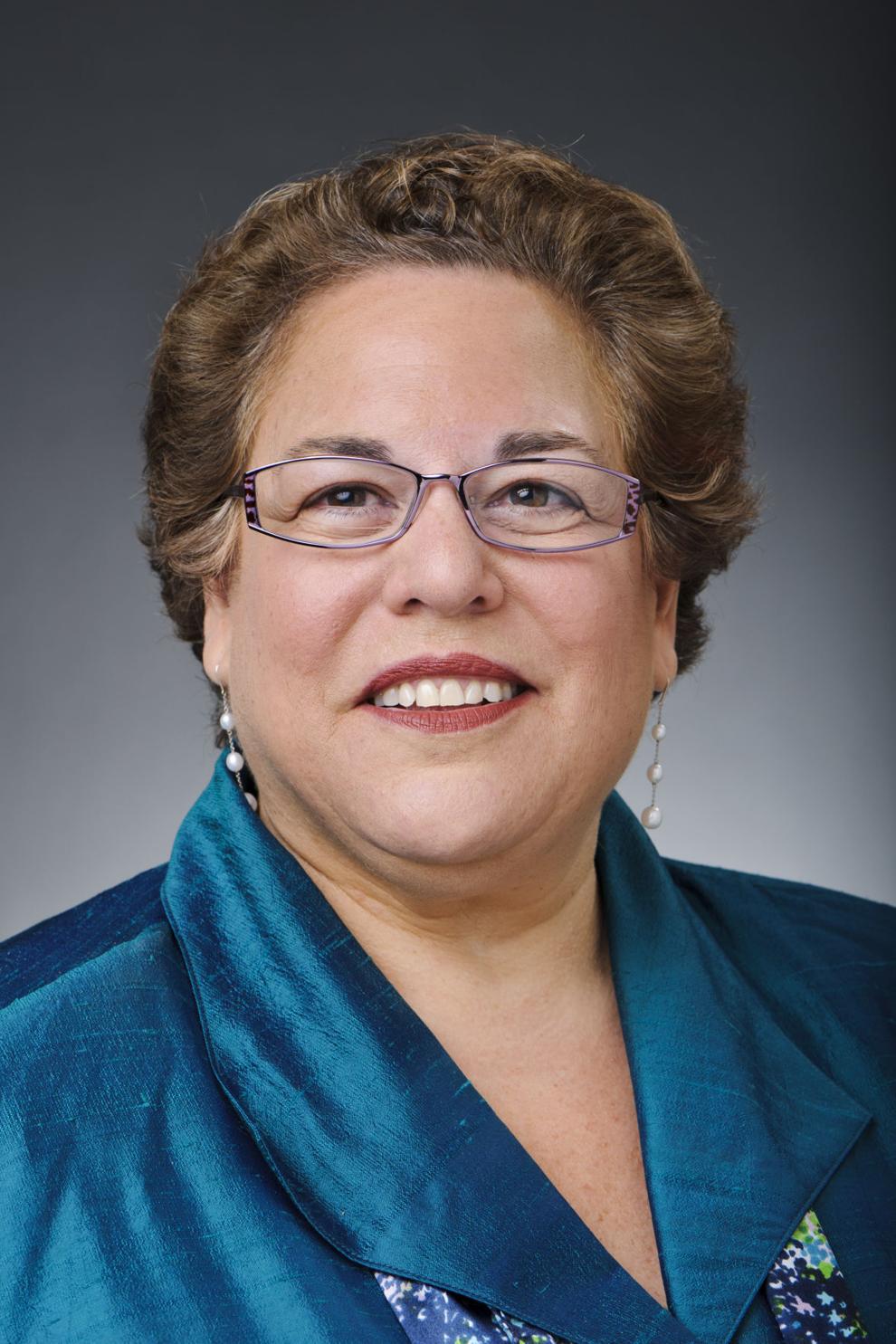 Dr. Paul Hunter, an associate professor of family medicine at UW-Madison, is on the same federal committee as Temte. During a meeting in late July, Hunter summed up the committee's deliberations.
"If you're a middle-aged-to-older African American female medical assistant with diabetes and hypertension, it looks to me like you're on top of the list to get the vaccine," he said.
The three UW-Madison faculty are helping the country determine who should get preference for immunizations against COVID-19 amid a complex landscape in which some vaccines might work better than others, especially in different groups of people, even as they're likely to become available at different times.

Among about 160 vaccine candidates, 30 are in clinical trials, including roughly half a dozen in late-stage studies required before seeking approval. Companies are racing to have vaccines ready by the end of this year or early next year, but no timeline is guaranteed.
Many other factors — such as how quickly vaccine can be manufactured, how many people will want the vaccine, whether the goal is to prevent deaths or subdue the pandemic and even the temperature at which some vaccines must be stored — come into play, experts say.
"We don't necessary know yet whether the same vaccine that protects you from getting sick will also prevent you from passing (COVID-19) on," Charo said.
Federal allocation
As a starting point, Temte said, the work group has used a five-tier vaccine allocation system devised by the CDC in 2018 to prepare for a flu pandemic. Health care workers, active military, law enforcement, pregnant women and young children get first dibs in that plan, followed by groups such as intelligence services, utility workers and high-risk children.
For COVID-19 vaccines, the specific groups prioritized likely will be somewhat different. About 25 million health care and other essential workers and about 79 million people in high-risk groups, such as the elderly and people with diseases such as diabetes, could be among those put first, according to a presentation at an ACIP meeting last month.
But there may be fewer than 20 million doses available initially, so the committee will have to break down the categories further, work expected to continue at an ACIP meeting Wednesday.
Hunter, an ACIP member and former associate medical director of the Milwaukee Health Department, said the length of time vaccines protect against the coronavirus could be a pivotal factor.
"Immunity after COVID illness appears to be short-lived," he said at an ACIP meeting in June. "So I'm wondering, I'm worried, that the peak immunity after vaccination may also be short-lived."
Charo is on a committee announced last month by the National Academies of Sciences, Engineering, and Medicine and the National Academy of Medicine. The independent committee, which plans to advise the CDC and other federal agencies on COVID-19 vaccine allocation, expects to issue a draft report within a week or two and a final version by October.
Among the considerations, Charo said, is whether people who have put themselves at risk for COVID-19 should get vaccine priority in return. Such people include front-line health workers but potentially others such as meat or chicken plant employees and grocery store clerks.
The extent to which people turn down a vaccine also must be taken into account. "Their hesitancy, or even refusal, to get vaccinated may affect how effective you can be," Charo said.
"We're in a moment now ... where the recognition of the extraordinary impact of this pandemic in its exacerbation of those before-time structural inequities (is) like nothing ever experienced before," she said. "If not now, when?"
State decisions
It's not clear how guidance by the National Academies committee and the ACIP will be integrated, Temte said.
"What happens if they come up with different determinations?" he said. "The more disharmony you have, the more confused the general public will become."
Temte is on the State Disaster Medical Advisory Committee, formed this year to help the Wisconsin Department of Health Services respond to COVID-19. He and Charo are on the group's ethics subcommittee, which met for the first time Thursday. The subcommittee plans to draft guidelines by October for deciding who and which parts of the state should first get vaccines and therapies against the coronavirus.
States face some different issues than the federal government, Temte said. Wisconsin might consider snow plow drivers to be essential workers deserving priority, while southern states wouldn't, for example, he said.
The work of the state and federal committees likely will continue for months or more, and it's unclear if COVID-19 vaccination will be a single event or periodic like annual flu shots, Temte said.
"Is this something that is a one time and done, or is this going to be an infection that's with us for years or decades?" he said. "This is all playing out against the backdrop of an ever-changing set of information on what this virus does."