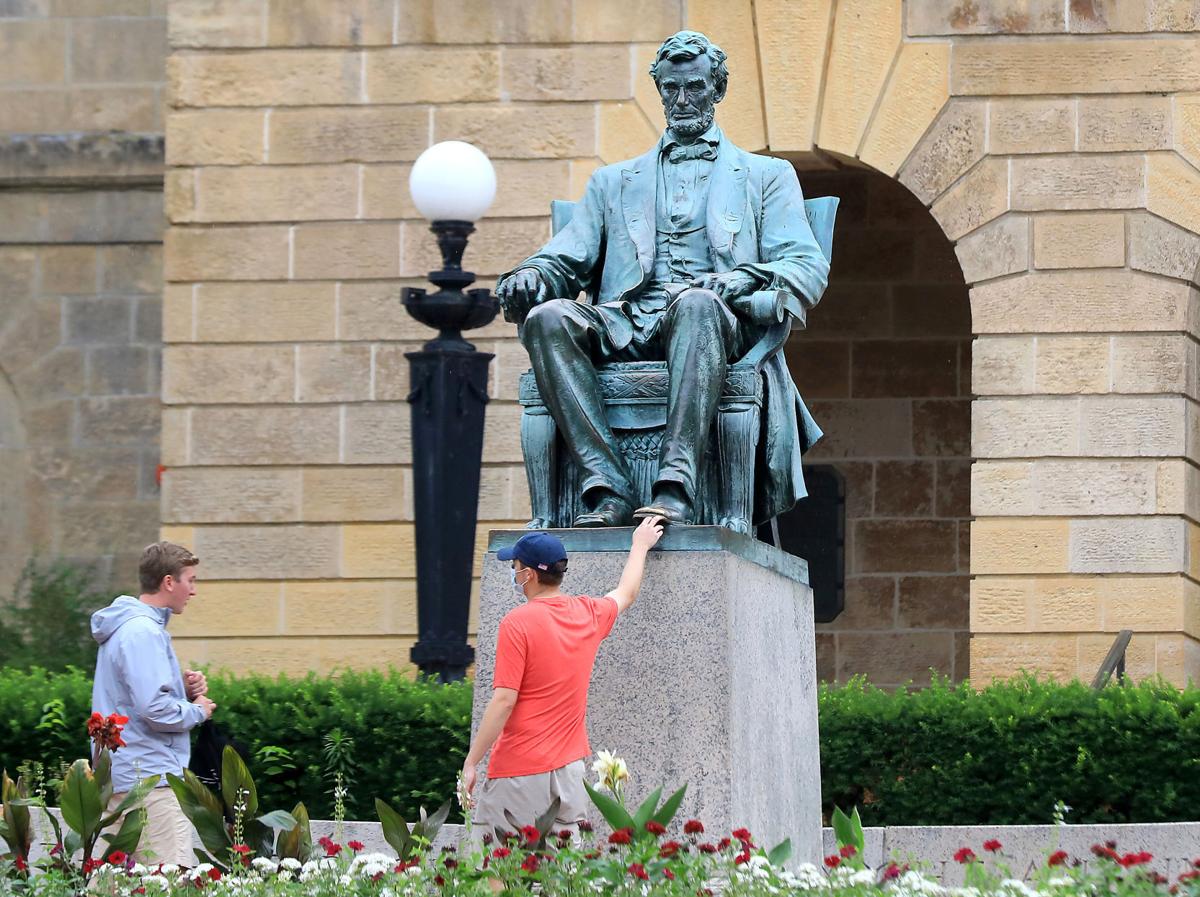 UW-Madison on Wednesday extended its tuition refund deadline for students impacted by COVID-19 until Friday, as officials said at least one student has been hospitalized with coronavirus complications.
"This should serve as a reminder to all of our students that COVID-19 can have serious complications no matter what age you are," Chancellor Rebecca Blank said in a statement. "It's incredibly important for everyone to follow the public health guidelines."
Students and employees are not required to disclose if they are hospitalized, but university officials said they will report any hospitalizations they become aware of.
For students affected by COVID-19 who completely withdraw from the semester, a full tuition refund will be possible for an additional week, through Friday. Students are encouraged to contact their dean's office if they are considering withdrawing or withdrew since Sept. 11, the initial refund deadline.
The university already adjusted the deadline for students to drop a course or withdraw from the university without having the course or courses appear on their transcript. That was changed from Sept. 9 to Sept. 11.
The deadline for students to drop a fall term course and receive a 50% tuition refund on adjusted tuition remains Sept. 25.
"We understand these are difficult times for students and families as they evaluate rapidly changing circumstances during the pandemic," university registrar Scott Owczarek said in a statement. "To help reduce some pressure they're feeling, we've provided some flexibility in the timeline for making important decisions about this semester."
There were 11 new positive tests reported from campus testing Wednesday — 10 students and one employee. Thirty-five students and one employee tested positive from off-campus testing sites.
Since August, 2,176 students and 33 employees have tested positive. In-person classes have been put on hold until Sept. 25.
Some 374 students are in on-campus isolation and 112 are in housing quarantine, in addition to about 2,200 residents quarantined in Sellery and Witte halls and hundreds in fraternity and sorority chapter houses.
Meanwhile, more than 88% of UW-Madison students who have tested positive for COVID-19 have reported symptoms associated with the coronavirus, Dane County officials said Wednesday.
Contract tracing has found that 88.3% of students testing positive report varying degrees of illness, according to Public Health Madison and Dane County.
Of the 2,160 students who have tested positive as of Tuesday, the vast majority are undergraduates who moved to Madison at the start of the fall semester, the health department said. Based on those who have been tested, at least 7% of the 31,185 undergrads on campus are positive for COVID-19.
"The time to effectuate change is now — before the virus infects more students and staff," Dane County Executive Joe Parisi said in a statement. "We did virtual learning on campus last spring and we can do it again because human health and well-being should always come first."