Kiley Hackl, a fitness buff, was in a kickboxing class in Sun Prairie when she collapsed.
A helicopter took the 32-year-old mother of five to UW Hospital, where scans showed a clot had destroyed most of her brain. Doctors said her condition was futile and irreversible, but she still had minimal brain activity.
In many parts of the country, that would have prevented her from being an organ donor. Doctors typically declare a person brain dead, meaning they have no brain function at all, before removing organs while a ventilator keeps the heart beating.
But after Hackl's family decided to withdraw life support, they learned that Hackl, who had signed up to be an organ donor, could still be one once her heart stopped and her body shut down — known as circulatory death.
UW Hospital is a leader in donation after circulatory death, an alternative to donation after brain death. The procedure, which is somewhat controversial, allows people with severe, irreversible brain injuries or in late stages of terminal illnesses to donate organs after a controlled death.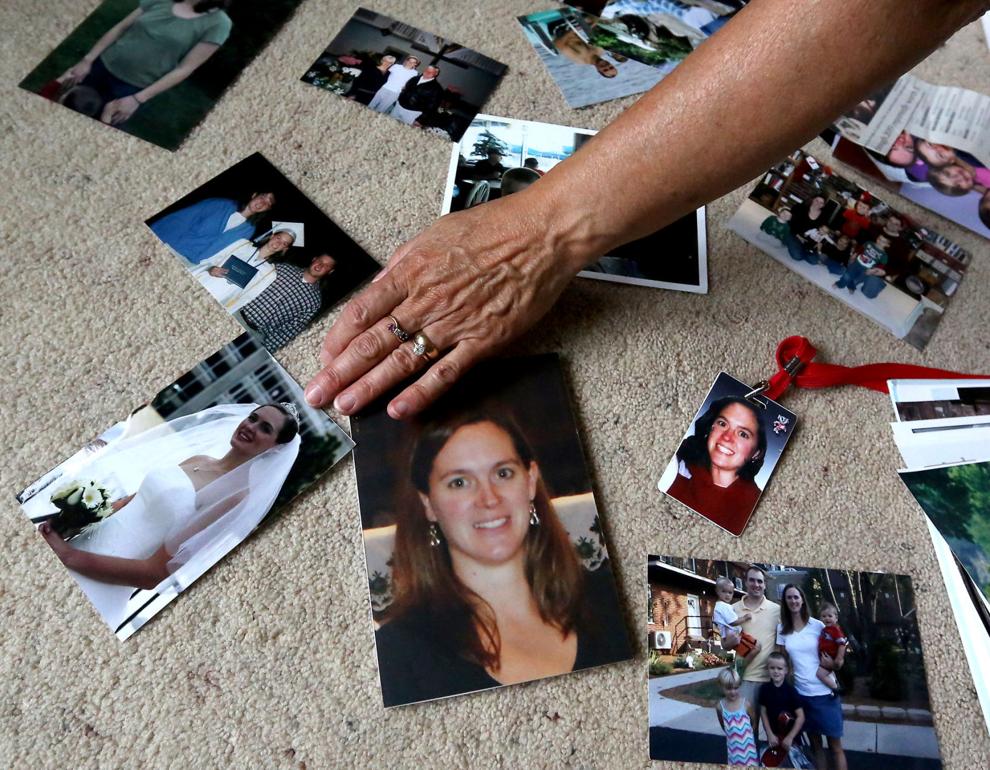 As loved ones watched, doctors removed Hackl's breathing tube in the operating room and waited for her heart to stop. A few minutes later, they declared death and recovered her organs.
Circulatory death donation provides more organs for transplant and allows more people to fulfill their wish of being donors, proponents say.
Government agencies endorsed the procedure in the late 1990s and early 2000s. It comprised 5 percent of organ donors nationwide in 2004 before rising steadily to 15 percent last year.
But critics, including some Catholic hospitals and the disability rights group Not Dead Yet, say circulatory death donation can pressure families to withdraw life support. Some say drugs given beforehand can hasten death.
"A dying patient should not be seen as a means to an end, even a good end," said Carol Bayley, a vice president with Dignity Health, a San Francisco-based Catholic hospital system that doesn't allow the procedure.
Use of circulatory death donation varies around the country, with many Southern states doing little of it. In Madison, the procedure accounted for nearly 29 percent of organ donors last year, the sixth-highest rate among the country's 58 donation areas.
Organ donations after circulatory death
The rate of donation after circulatory death, an alternative to the more common donation after brain death, varies around the country. UW Hospital, which ranked sixth last year among 58 donation areas, is considered a leader in the practice.
If hospitals aggressively pursued circulatory death donation, some 16,000 additional transplants could be performed each year, according to a study last year by the Scientific Registry for Transplant Recipients.
More than 123,000 people await transplants, about 79,000 of them in active status, meaning they could receive a transplant today. Roughly 29,000 people receive organs each year, and 6,200 die waiting.
"There is a lot of untapped potential," said Michael Anderson, executive director of UW Organ and Tissue Donation, the organ procurement organization at UW Hospital, one of the country's largest transplant centers.
Rick Dennis, 50, of Green Bay, received Hackl's pancreas and one of her kidneys after her death in March 2013. Another patient got her other kidney. Her liver was used for research.
Dennis, a father of four whose diabetes led to kidney failure, said he feels great but doesn't forget the misfortune that led to his well-being.
"In order to save my life, a life was lost," he said. "It's such a high-low feeling."
Terry Flugaur, Hackl's mother, said her daughter was a devout Catholic who liked helping others.
"She was a giving, loving, faithful person," Flugaur said. "This was her wish."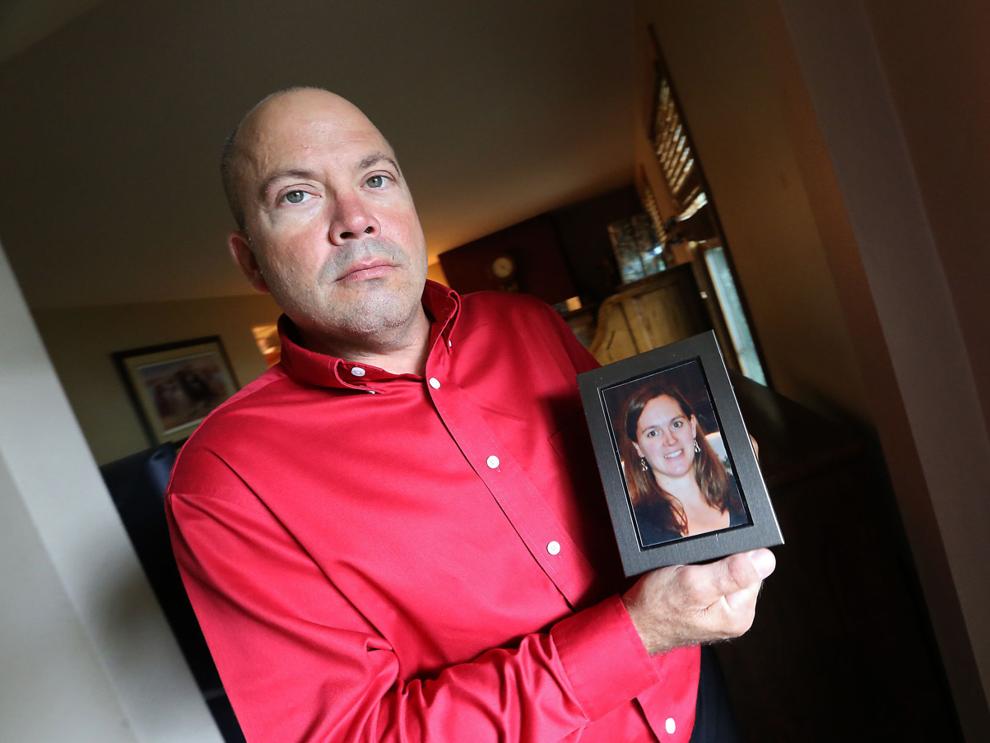 UW backed procedure
In the early years of transplants, the 1950s and 1960s, most organs came from circulatory death donation.
In 1968, Harvard Medical School defined brain death as the irreversible loss of all brain activity, including the most basic functions like directing the body to breathe. That became a legal standard around the country in 1981.
Most transplant centers switched from circulatory death donation to brain death donation, which generally yields more organs and organs of better quality because blood keeps flowing to the organs until they are extracted.
In the 1990s, as demand for organs grew, some centers resumed circulatory death donation while continuing brain death donation so they could recover more organs.
UW Hospital never stopped circulatory death donation, said Dr. Tony D'Alessandro, a transplant surgeon at UW Hospital who is a national expert on the procedure.
The hospital mainly transplanted kidneys through circulatory death donation until the early 1980s, when it started doing pancreas and liver transplants, for which brain-dead donors were preferred, D'Alessandro said.
UW Hospital was swept into a controversy over circulatory death donation in 1997, when a prosecutor threatened to file charges against Cleveland Clinic and LifeBanc, the organ procurement organization in Cleveland.
The prosecutor said two drugs given to patients beforehand, heparin and Regitine, could hasten their deaths.
A "60 Minutes" story about the Cleveland situation also focused on UW Hospital. UW Hospital was using — and still uses — the same drugs, which help preserve organs by preventing blood clots and widening blood vessels, D'Alessandro said.
An Institute of Medicine report in 2000 said the drugs could be given, with consent from patients or their families, which UW Hospital obtains.
In 2007, a California doctor was charged with using excessive amounts of other drugs — painkillers and sedatives — to speed up the death of a 25-year-old disabled man in an attempt to recover the man's organs after circulatory death. The doctor was acquitted after a jury trial.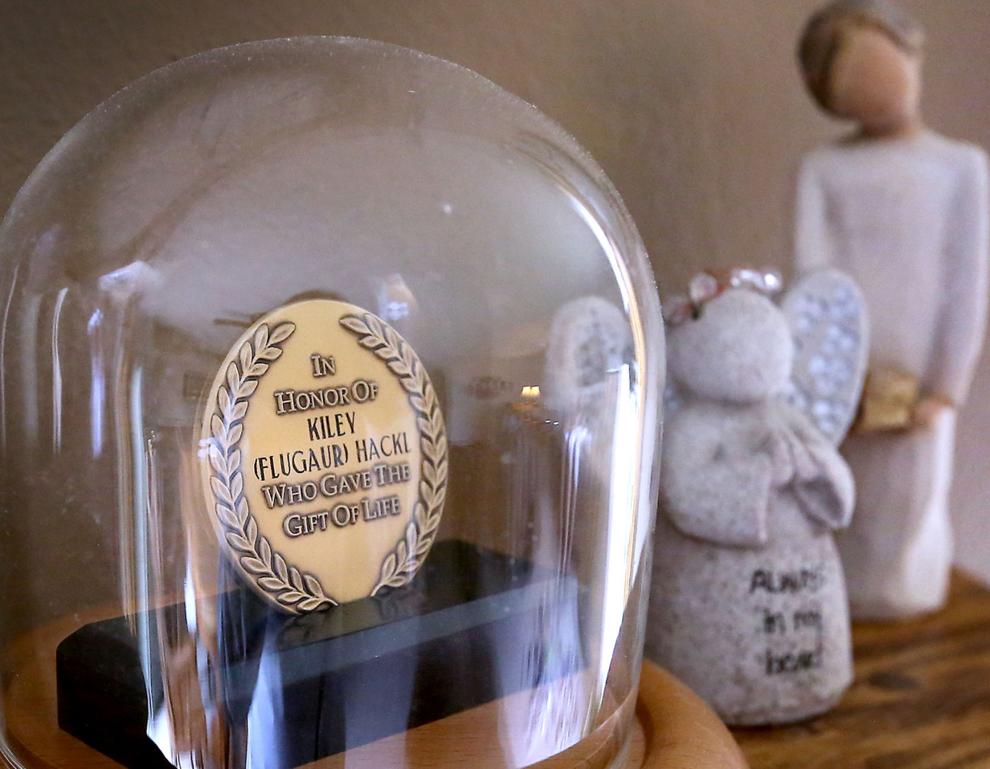 Wait times vary
An ongoing dispute centers on how long doctors must wait after the donor's heart stops before declaring death and removing organs.
The Institute of Medicine recommends 5 minutes. The Society of Critical Medicine says 2 minutes to 5 minutes, arguing that hearts can't spontaneously resume function after 2 minutes.
Most organ procurement organizations, including UW Hospital, wait 5 minutes, but several use shorter intervals, according to D'Alessandro and a 2006 paper on circulatory death donation.
In 2008, doctors at Denver Children's Hospital said they waited 1 minute and 15 seconds before recovering hearts from two babies and performing the first heart transplants in children from circulatory death donation.
Bioethicists criticized the short waiting period.
"The danger is that without firm guidelines on determination of death, people will feel anxious about agreeing to organ donation for themselves or their family members," wrote Mary Ann Baily, a bioethicist with The Hastings Center.
UW Hospital has shared its expertise in circulatory death donation with other places.
D'Alessandro advised Canada before that country started the practice in 2006. This year, three people from UW's organ procurement organization visited LiveOnNY, the organ bank in New York City, to discuss ways to increase circulatory death donation there.
"Madison is very progressive," said Monica Johnson, head of Sierra Donor Services, the organ bank in Sacramento, California, which is trying to increase its circulatory death donation rate, at 18 percent of all donors last year. "They're considered a leader."
Doug Posorske, of Oshkosh, authorized his own circulatory death donation.
The 45-year-old father of three had amyotrophic lateral sclerosis, or ALS. The condition, also known as Lou Gehrig's disease, destroys muscle function but leaves people mentally aware.
After he could no longer breathe on his own, Posorske went on a ventilator. Shortly afterward, he decided to withdraw life support and become a donor.
"Doug said, 'Yes, if you can use anything, absolutely,' " said Meg Posorske, his wife.
His breathing tube was removed in the intensive care unit, instead of the operating room, because the couple's youngest son — then 14 — didn't want to see his father die on an operating room table. Also, more people were able to gather around his bed.
"It was very peaceful," Meg Posorske said. "If death can be beautiful, it was a very beautiful moment."
A team from UW's organ bank recovered Posorske's pancreas and kidneys at Mercy Medical Center in Oshkosh in January 2011. Three recipients received the organs.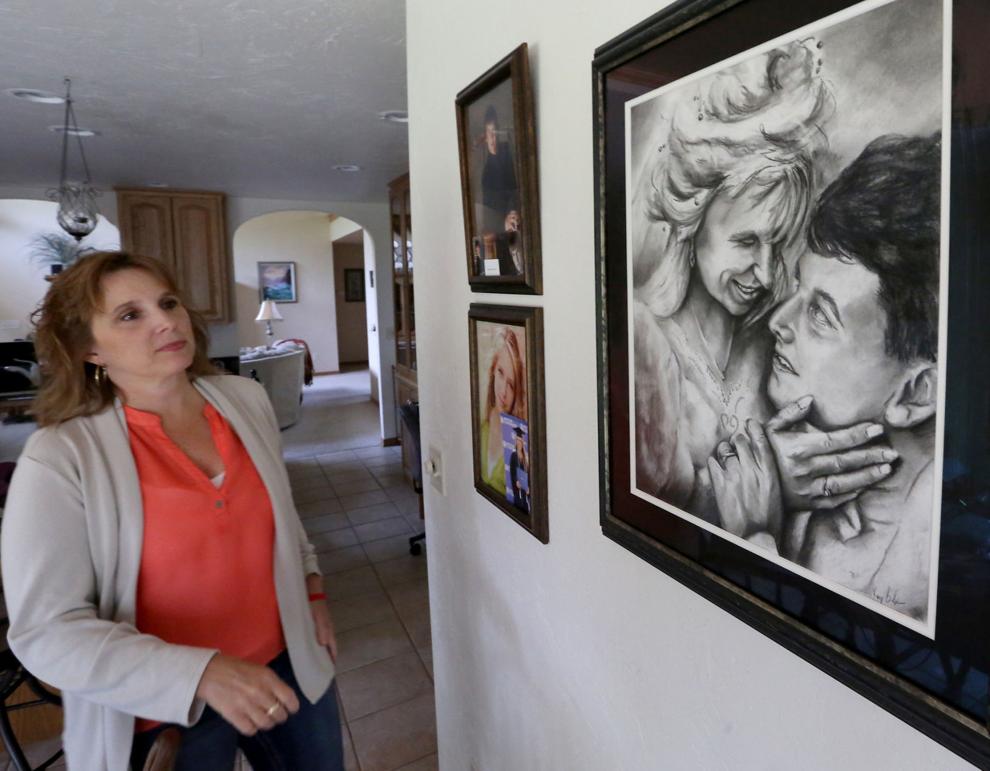 'Still here with us'
Hackl's family is glad she could be an organ donor even though she wasn't brain dead.
"She loved life, and she would want somebody else to have the chance to continue their life," said Flugaur, of Wisconsin Rapids.
"It made very much sense immediately that it was the right thing to do," said Scott Hackl, Kiley's husband. "There's a little glimmer of life that occurs in the midst of death."
Kiley Hackl, who had worked as a nurse, exercised regularly and had no known health problems before passing out in February 2013 at Prairie Athletic Club in Sun Prairie. Her children were ages 7 years to 4 months.
After family members decided to withdraw life support, Scott Hackl, Flugaur and Flugaur's husband, son, daughter-in-law and other daughter gathered in the operating room at UW Hospital as doctors removed Kiley's breathing tube.
Kiley gasped for air. The family sobbed. A priest led them in prayer as Kiley's pulse weakened and eventually disappeared.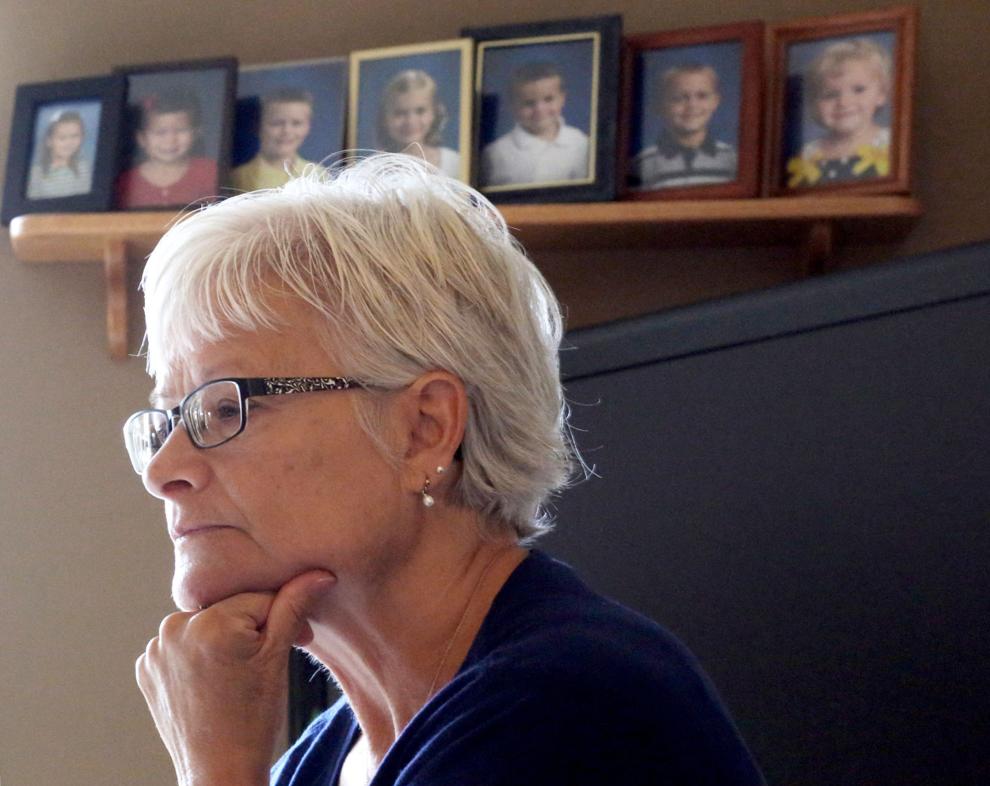 The family left before organs were recovered, as required, but Flugaur said witnessing the death was important.
"I needed to see her heart stop, to know that finality was there," she said.
Flugaur met Dennis, the recipient, when he attended a Mass in honor of Hackl a year after her death. The setting was appropriate, Flugaur said, since Hackl's faith was very important to her.
"Where else would she have wanted me to meet him but in church?" Flugaur said. "Part of her is still here with us."