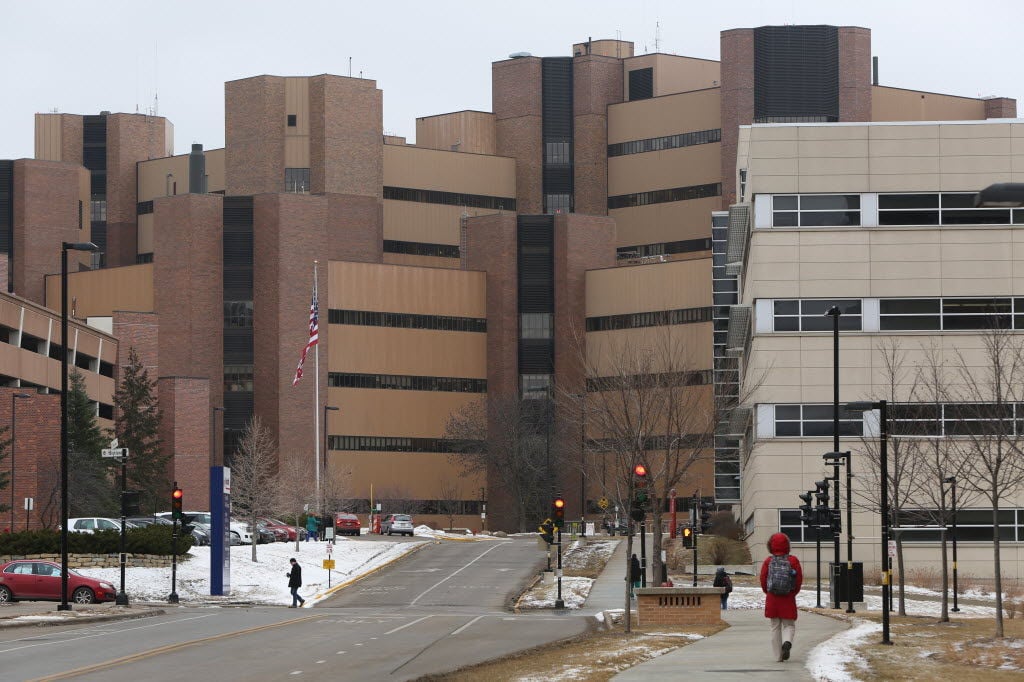 UW Health plans to cut $80 million or find equivalent new revenue in its $3 billion annual budget over 18 months, a move expected to include a workforce reduction of at least 225 full-time positions, Dr. Alan Kaplan, CEO, said Thursday.
The labor cuts at UW Health — which has 17,000 employees, or the equivalent of 16,000 full-time positions — likely will involve layoffs, but it's not clear how many, Kaplan said.
Some of the job savings, expected to total at least $20 million, will involve reducing the use of agency labor, managing overtime and not filling open positions, he said.
Kaplan said the need to improve UW Health's bottom line stems from having more patients on Medicare and Medicaid, insurers and employers refusing to pay rates that make up for shortfalls from the government programs, and a "skyrocketing acceleration of costs in pharmaceuticals and medical supplies."
UW Health's net position — its assets over liabilities — was $1.7 billion as of June, according to a financial statement. But the organization needs to cut costs and find ways to increase revenue to remain financially healthy, Kaplan said.
"The question isn't, 'Are we financially healthy today?'" Kaplan said. "The question is, 'Can we stay financially healthy if we don't reverse the trend?'"
UW Health includes UW Hospital and Clinics; Unity Health Insurance, now part of Quartz; and the UW Medical Foundation, UW-Madison's doctor group. It also includes SwedishAmerican in Rockford, Illinois, which became part of UW Health three years ago.
In fiscal 2017, which ended in June, UW Health had an operating margin of $18 million, or about 0.6 percent, spokeswoman Lisa Brunette said. That was down from $117 million, or 4.1 percent, in 2016, she said.
In July through October of this year — the first four months of fiscal 2018 — the operating margin was 2.4 percent, Kaplan said.
"In order to fund our future, have money for a rainy day, to buy the technologies we need to take care of patients, to renovate buildings — to do those things we need to be sustainable, long-term, for our community, and to support academia — we need about a 3.5 percent to 4 percent margin," he said. "We see continued deterioration going forward if we don't act decisively."
Other cost-cutting measures could include negotiating better service contracts, finding savings in the purchasing of supplies and improving patient scheduling, which could involve a shift to booking appointments online, Kaplan said.
Many health systems around the country are reducing costs, including St. Louis-based SSM Health, which owns St. Mary's Hospital and Dean Clinic in Madison.
SSM Health said three weeks ago it would trim 1 percent of its workforce. SSM Health has about 4,500 full-time workers and 2,100 part-time workers in Dane County, so the job cuts here could exceed 45.
UnityPoint Health-Meriter, which formed a joint operating agreement with UW Health in July and merged its insurance plan, Physicians Plus, with Unity and Quartz, also has a budget improvement target, Kaplan said.
Meriter spokeswoman Leah Huibregtse declined to provide Meriter's target or say what percent of its budget is involved. She said Meriter has been working on savings for several years.
Kaplan said the high cost of specialty drugs, such as the rheumatoid arthritis drugs Humira and Remicade, has hit UW Health hard. In July through October, the drug Spinraza, for spinal muscular atrophy, accounted for $5 million in expenses at UW Health, though a portion of the cost was reimbursed, he said.
Separate from the plan to cut costs or increase revenue by $80 million by mid-2019, UW Health is shifting some services to Meriter as part of the joint operating agreement.
The majority of infusion procedures, primarily intravenous administration of specialty medications, are moving to Meriter. Some services — including apheresis, stem-cell collection for bone-marrow transplant, chemotherapy and administration of blood products — are remaining at UW Hospital.
Partnering with Meriter, which has excess capacity, has allowed UW Hospital, which is crowded, to avoid $120 million in capital expenses, Kaplan said.