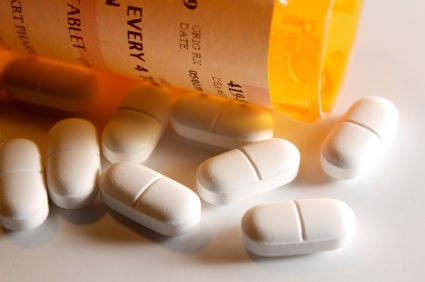 UW-Madison researchers have received a patent for a way to synthesize acetaminophen, the active ingredient in the pain reliever Tylenol, from plant material, an alternative to the current process using chemicals from coal tar.
The method could help improve the bottom line for biorefining, or producing fuels and other industrial materials from plants, said John Ralph, a biochemistry professor that led the research team.
"Making money off any side product helps drive the economics of the biorefinery," Ralph said Monday in a statement. "In many cases, these products are even more valuable than the fuel."
Acetaminophen and related molecules are also useful as commodity chemicals, the industrial building blocks used to make products including other pharmaceuticals, plastics and fuels, the university said.
The patent, based on research supported by the Department of Energy, was awarded to Ralph, Steven Karlen of UW-Madison and Justin Mobley, a former postdoctoral fellow now at the University of Kentucky. It was filed by the Wisconsin Alumni Research Foundation, UW-Madison's tech-transfer arm.
The researchers, based at UW-Madison's Great Lakes Bioenergy Research Center, found a way to create a useful product from lignin, a component of plant cell walls that is abundant but difficult to manage, the university said.
Lignin is an "extremely complex, messy polymer," Ralph said. "It's very effective for providing structure and defense for the plant, but it's challenging for us to break down into useable materials."
Lignin in bioenergy crops, such as poplar, can create a headache for bioenergy researchers, he said. Once plant sugars are used to produce biofuels, the remaining lignin is typically burned for energy.
The researchers devised a series of chemical reactions to convert the molecule into acetaminophen. The method is inexpensive and builds on a biomass treatment process previously developed at UW-Madison, the university said.
Chemicals from fossil fuels must be stripped down to basic molecular backbones before being built back up into the desired compounds, Ralph said.
"As industries prepare to shift away from a fossil-fuel-based economy, having biomass-based pathways at the ready will be an essential piece of that process," he said. "Here is an opportunity to make a high-demand, 'green' pharmaceutical from plants rather than from fossil fuels."
The researchers are now working on refining the process to improve the yield and purity of the plant-derived acetaminophen.
Be the first to know
Get local news delivered to your inbox!