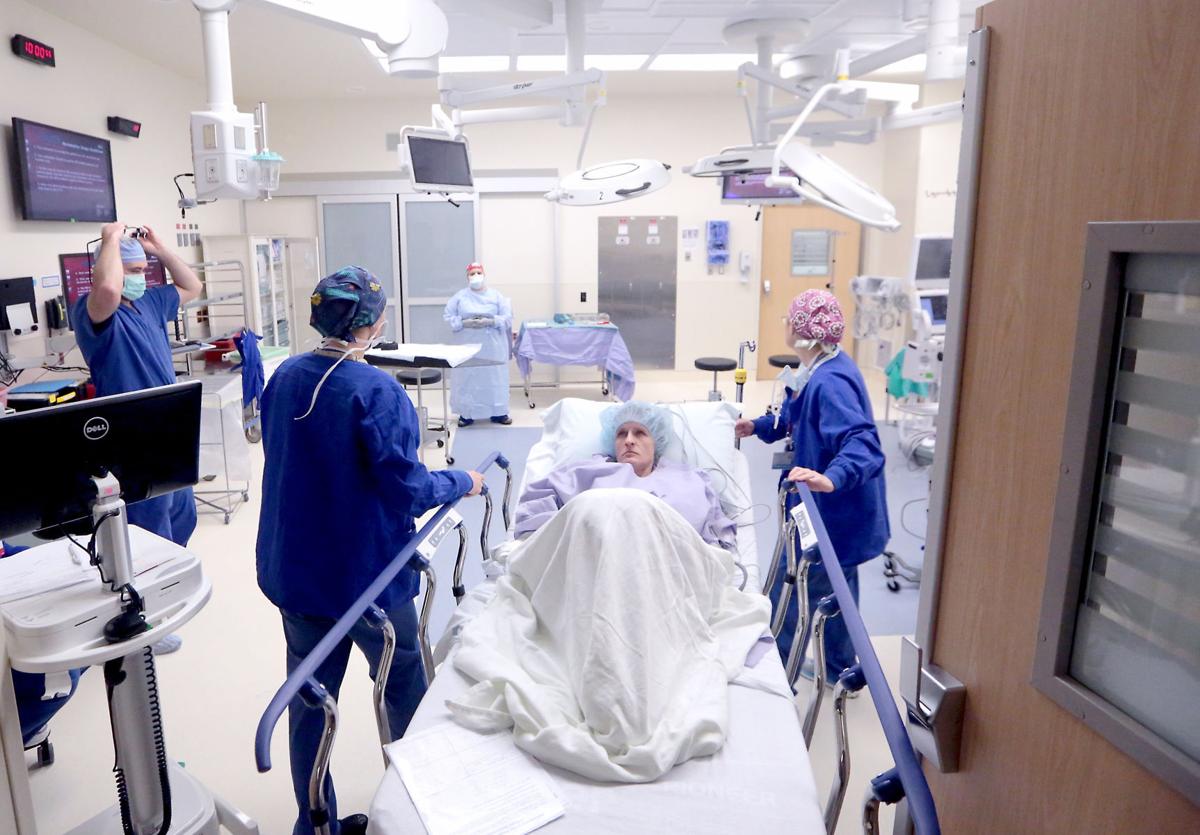 UW-Madison's Department of Anesthesiology should recruit more female residents, examine salaries for gender equity and boost mentoring of leaders to improve a culture characterized by "male centrism," a university report says.
The report is based on a rare "climate review" that started in February and finished in August, with Dr. Robert Pearce resigning as department chair in July. Though the department provides high-quality medicare care, it can be described as a "good-old boy network," the report says.
With twice as many men as women among 80 faculty, and women making up the vast majority of faculty who are part-time, the environment is particularly challenging for women, according to the report, obtained this month by the Wisconsin State Journal under an open records request.
Female residents, or doctors-in-training, are told "don't rock the boat," pregnant women are humiliated, and anesthesiologists at American Family Children's Hospital — most of them female — are "infantilized" when others call it "the crying hospital" or "candyland," the report says.
Women said men suggested they lack a full commitment to medicine because of family priorities, and cost the department more.
"It is abundantly clear that the issue profoundly influences the workplace experiences of many female faculty and residents: if they lack (or perceive a lack of) equal opportunities for leadership, mentoring or other career enhancers, and/or they are subjected to differential treatment that often is demeaning and pointedly directed to their status as women, they are not having the same experience as their male colleagues," said the report prepared by Casey Nagy, a consultant who led the review for Provost Sarah Mangelsdorf.
Eden Inoway-Ronnie, Mangelsdorf's chief of staff, said the School of Medicine and Public Health and the anesthesiology department "are engaged in strategic planning ... which is expected to result in changes that will address a number of the recommendations."
Three other climate reviews are known to have been conducted around campus in the past ten years, Inoway-Ronnie said.
In the anesthesiology department, Dr. Aimee Becker has been named interim chair. Pearce remains on the faculty, conducting research and working as an anesthesiologist.
The report came as Dr. Mark Schroeder, a longtime anesthesiologist at UW Health, resigned in August and surrendered his license in September after a behavior complaint.
Schroeder "likes to be at the 'bottom of the bed' and 'see parts of patients that he does not need to see,' " according to a summary of the complaint to the state in July from nurses and anesthesiology assistants.
The climate review report doesn't mention the situation involving Schroeder. "There was no one particular incident or individual that prompted the concerns to be raised" leading to the review, Inoway-Ronnie said.
The report, based on more than 130 interviews with doctors, residents, nurse anesthetists, anesthesiologist assistants and other staff, depicts a workplace where "many are frustrated, angry and disillusioned."
The department has had an unusual amount of staff turnover. It recently lost its administrator, financial officer and research program manager, among others, the report said. Several key members of the intensive care team left, largely because of failed efforts to reduce excessive workloads. One departed doctor reportedly worked 55 full-time shifts in one year on top of a normal full-time schedule.
Some doctors complain that other doctors work less, get easier cases or don't have to be on call as often, with the consequences of such perceptions "becoming progressively corrosive," the report said. Nurse anesthetists and anesthesiology assistants said they don't feel valued.
Most findings relate to challenges for women. Few female doctors have held leadership roles, and the residency program — from which many faculty are hired — has had few women.
"Board runners," who allocate doctors to operating rooms, were until recently all men. They keep lists of pregnant women, to avoid assigning them to rooms involving X-ray procedures. But several women said they were given X-ray rooms despite being on the list. When they objected, they had to endure negative reactions.
Few breast milk pumping locations were available until recently, and at least one mother stopped nursing her baby "because of the negativity she was forced to endure," the report said.
Some men demeaned female faculty by introducing them as "this young lady" or words to that effect. The department's compensation plan is "opaque at best," with "lingering concerns about gender equity."
[Editor's note: This story has been updated to correct the spelling of Dr. Aimee Becker's last name.]