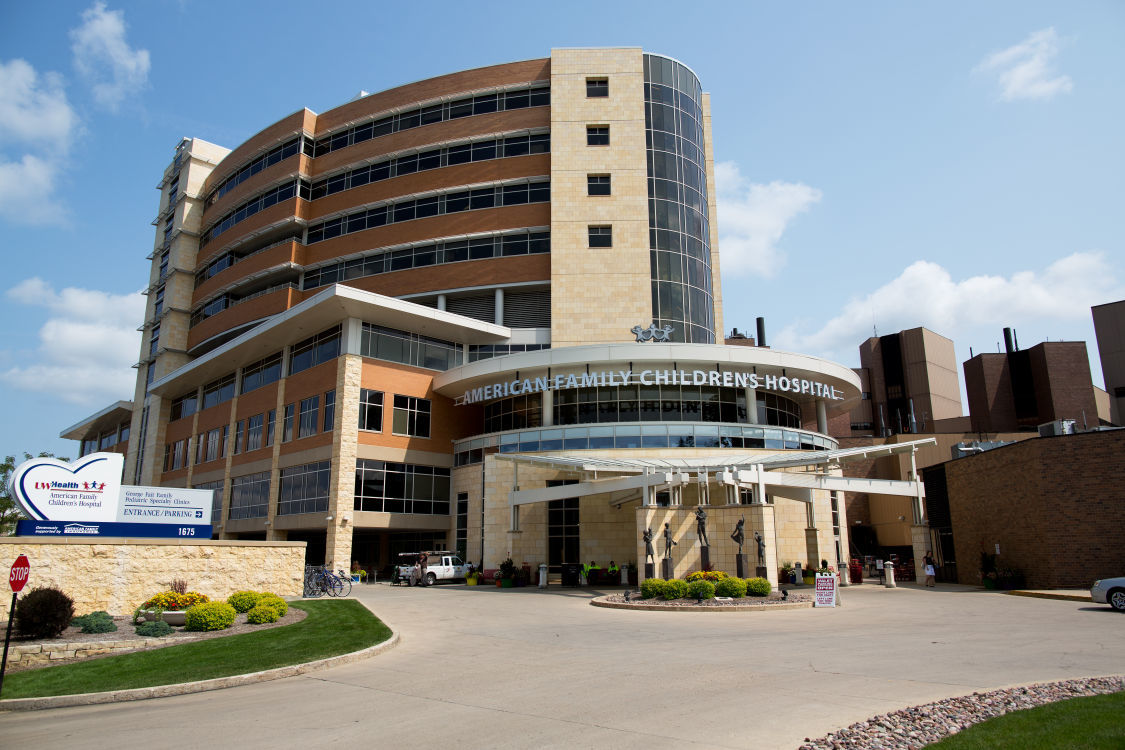 U.S. News and World Report has stripped UW Health's American Family Children's Hospital of its No. 23 ranking in pediatric urology last year after the hospital acknowledged treating fewer patients than it reported.
An internal review by the children's hospital confirmed a problem Dec. 12, and three days later Dr. Patrick McKenna stepped down as chief of pediatric urology, according to documents the hospital provided to the Wisconsin State Journal upon request.
But hospital officials didn't notify U.S. News, though they said they planned to do so. Dr. Bruce Slaughenhoupt, a former pediatric urologist at the hospital, told the State Journal he informed the magazine in late December.
U.S. News contacted the hospital Jan. 19. Officials admitted submitting inaccurate data, and the magazine announced Feb. 1 it had withdrawn the ranking.
Patient volume is among several measures taken into account in U.S. News' annual rankings of children's hospital specialties. Like other designations by the magazine, pediatric medical rankings are highly sought after and touted by hospitals.
Dr. Ellen Wald, pediatrics chair at the UW School of Medicine and Public Health, said in a Jan. 24 letter to U.S. News that the children's hospital reported excess cases last year after "urology leadership" altered numbers from the hospital's data warehouse.
Wald asked the magazine to remove the hospital's urology data and score.
"We take this issue extremely seriously and do not want to appear that we have gamed the system for a better score," she said.
Children's hospital officials didn't promptly report the problem to U.S. News because they "did not feel a sense of urgency," according to a statement Thursday from UW Health. "Our goal was to contact them when we had all the information we thought they would request," the statement said.
Unlike U.S. News' adult medical specialty rankings, which use Medicare data, pediatric rankings use data submitted by hospitals.
The magazine "relies on hospitals to accurately report their data," Ben Harder, chief of health analysis for U.S. News, wrote in a Jan. 30 article outlining new quality assurance measures the magazine will implement this year.
The steps include data entry alerts for potential errors, new analytical checks on data and requiring hospitals to submit supporting data, Harder said.
U.S. News "has occasionally unranked hospitals based on data inaccuracies," said Maria Santucci, a spokeswoman for the magazine, who characterized the problem as "rare."
In 2016, U.S. News withdrew a No. 14 ranking for UW-Madison's graduate engineering program after it claimed an acceptance rate for applicants of 8.9 percent instead of the actual rate of 18.7 percent.
The lower rate, which made the program seem more selective than it actually was, was not intentionally falsified, UW-Madison spokeswoman Meredith McGlone said at the time.
Problem confirmed
The children's hospital, which is affiliated with the university, started submitting data for pediatric rankings in 2009, UW Health spokeswoman Lisa Brunette said.
UW's pediatric urology division was ranked No. 47 in 2011, the first year any pediatric specialty at UW made the top 50. Pediatric urology was No. 39 in 2012 and didn't hit the top 50 again until 2016 and 2017, when it was No. 23 both years.
In late October, after the 2017 rankings were announced in June, two pediatric urologists at UW raised questions about the data, according to the records the hospital provided to the State Journal. On Dec. 12, an internal review group agreed some data could not be substantiated.
On Dec. 15, Dr. Stephen Nakada, urology chair, said McKenna was stepping down as pediatric urology chair. McKenna continues to work as a pediatric urologist at UW.
In a Dec. 11 email, Dr. Diane Heatley, medical director of the children's hospital, noted numerous discrepancies between the pediatric urology data kept by the hospital and the data submitted to U.S. News.
The hospital told U.S. News it had treated 301 spina bifida patients the previous year, but the hospital's number was 86, Heatley said. Numbers for the prenatal program and some surgery cases were also found to be inflated, to a lesser extent.
Some discrepancies may have involved differences of opinion on whether robotic surgery cases, cases performed on children at other UW hospitals and pediatric procedures conducted by adult urologists should be considered as pediatric urology cases, the hospital documents suggest.
Pediatric data
Wald, in her letter to U.S. News, said the children's hospital has had a hard time carving out pediatric data from UW Health's Epic electronic medical records.
However, the children's hospital set up a separate data warehouse to address the problem, she said.
Still, doctors heading up specialty divisions could override the warehouse numbers, Wald said. "In hindsight, only urology leadership altered the 'final check' numbers on last year's survey," she wrote.
Wald said she will now require doctors to give her details to back up disagreements with data warehouse numbers. Based on that precaution, Harder said UW could continue submitting data to U.S. News.
Slaughenhoupt, the former UW pediatric urologist, said he took an early retirement in 2015 after having conflicts with McKenna. He said he learned about the internal review and reported the problem to U.S. News after asking hospital officials about it Dec. 12 and receiving no reply.
Be the first to know
Get local news delivered to your inbox!