With opioid overdose deaths surging in Wisconsin, two methadone clinics have opened in Madison this year, giving the city four of the state-licensed centers.
Both of the new clinics, officially known as opioid treatment programs, also offer buprenorphine, or Suboxone, another medication used in addiction treatment. One provides naltrexone, or Vivitrol, the other drug approved to treat opioid addiction.
The doubling of Madison's methadone clinics, which are required to give counseling along with medication, reflects a growing need for opioid addiction treatment, operators of the new clinics say.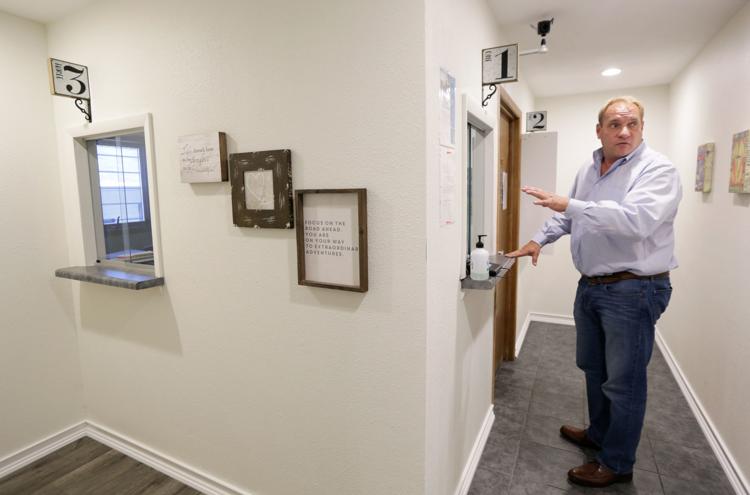 It could also be a sign that the state is more fully embracing medication-assisted treatment to curb opioid abuse, which led to a record 883 overdose deaths last year, said a UW-Madison doctor who specializes in addiction treatment.
"The more access patients have to those different types of evidence-based treatment, the better," said Dr. Aleksandra Zgierska, an assistant professor of family medicine who serves on Gov. Scott Walker's Commission on Substance Abuse Treatment Delivery.
"If we could increase this kind of access throughout the state, that would have a substantial impact on our ability to tackle the opioid epidemic," Zgierska said.
Trying to change perceptions
Addiction Services and Pharmacotherapy, or ASAP, opened in late July on East Olin Avenue near John Nolen Drive. It has a computerized check-in kiosk, private dosing rooms and abundant artwork on the walls.
"We're trying to change people's perception of a methadone clinic," said Dr. Christopher Harkin, who runs the clinic with Dr. Vernon Partello and is in recovery himself from addiction to propofol, an anesthetic. "We wanted this to look like a medical clinic."
Psychological Addiction Services, or PAS, opened in January on East Washington Avenue near Aberg Avenue. Located in the same building as the former Madison Health Services, a methadone clinic that closed a few years ago, it has been remodeled.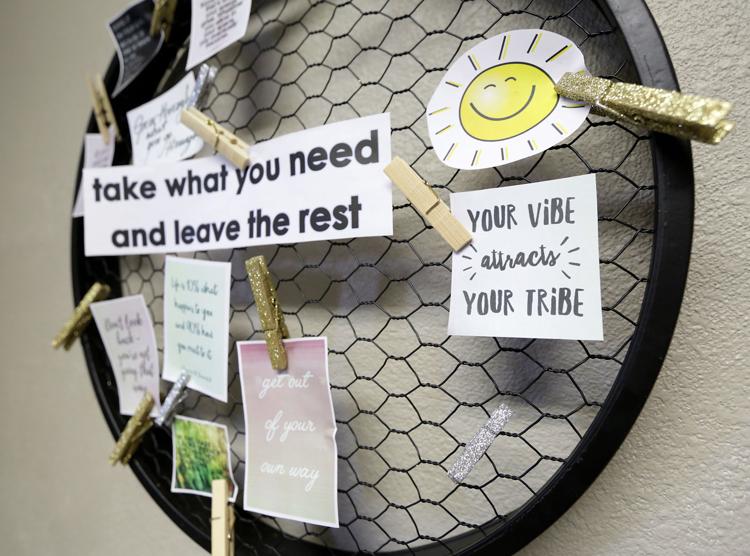 "I wanted to see if we could do something better than what was available in the marketplace," owner Don Zukowski said.
Acadia, based in Franklin, Tennessee, owns most of Wisconsin's 20 methadone clinics. Directors of the company's Madison clinics didn't return phone messages seeking comment.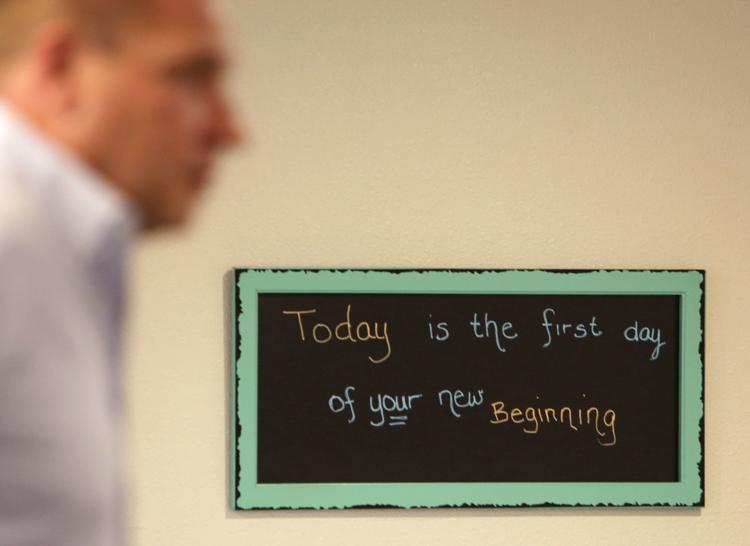 The Acadia clinics in Madison have had waiting lists, according to the state Department of Health Services. Last year, Acadia's East clinic served 969 patients, with 876 receiving methadone and 93 getting buprenorphine. All 675 patients at the West clinic got methadone.
You have free articles remaining.
Register for more free articles
Stay logged in to skip the surveys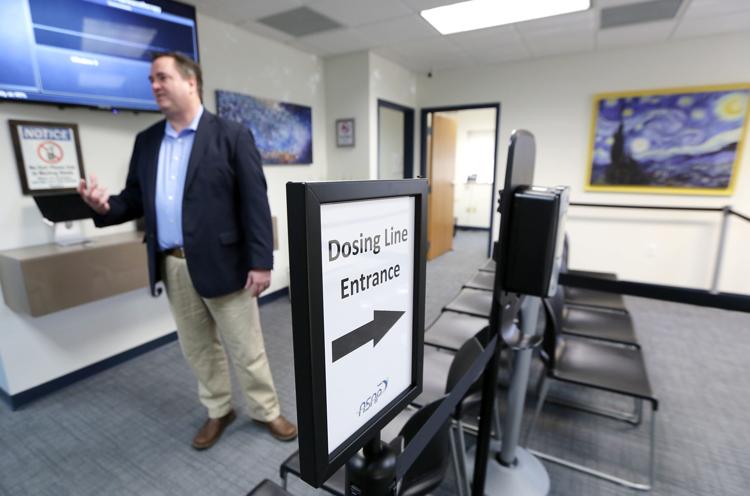 Still, deaths from heroin, fentanyl and prescription opioids such as oxycodone continue to increase. Last year's tally of 883 opioid overdose deaths was up from 827 the previous year and 614 in 2015.
The state needs to expand the availability of medication-assisted treatment, including methadone, according to a Pew Charitable Trusts report in July to Gov. Scott Walker's Task Force on Opioid Abuse.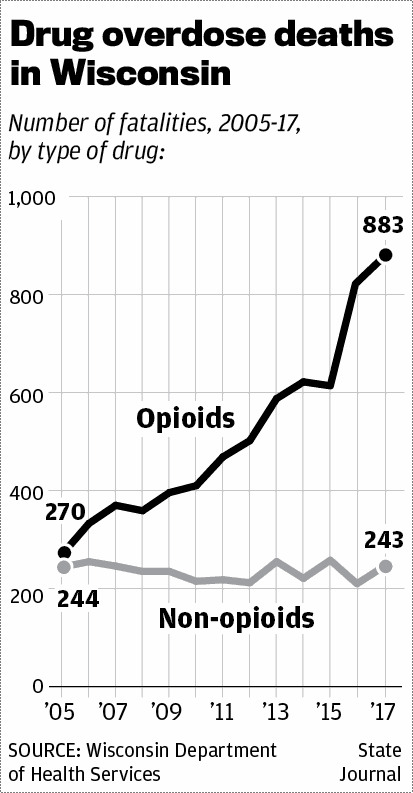 Having two more clinics in Madison is "huge progress," Zgierska said.
'Medication is the Band-Aid'
PAS, at 3113 E. Washington Ave., has more than 110 regular patients, with an expected capacity of about 300, Zukowski said. He previously conducted urine drug screening for health care providers in the Milwaukee area.
Harkin and Partello, family medicine doctors who have worked for UnityPoint Health-Meriter and Acadia's methadone clinics, currently work in urgent care at SSM Health. They plan to become board certified in addiction medicine this fall.
The doctors said they wanted to open a clinic where patients with opioid addiction could get whichever addiction treatment medication is right for them. ASAP is at 210 E. Olin Ave.
"We're trying to give them all of the options that are available and proven to help them," Partello said.
Methadone, an opioid that prevents withdrawal but doesn't block other narcotics, is typically needed by patients who are abusing opioids the most, the doctors said. Clinics must be licensed to provide it.
Suboxone, also an opioid, reduces withdrawal and blocks other narcotics. It works best on patients who are using lesser amounts of opioids, they said. Doctors can prescribe it if they are certified.
Vivitrol, which isn't an opioid, blocks narcotics and is considered non-addictive. Patients must be sober for seven to 10 days before taking it. Doctors generally can prescribe it.
Only one of the state's methadone clinics — in Green Bay — used a substantial amount of Vivitrol last year, giving it to 81 patients. The clinic in Appleton gave the drug to one patient. None of the other clinics used it.
Whether it's methadone, Suboxone or Vivitrol, "the medication is the Band-Aid" that helps patients control their addiction, Harkin said. "It allows them to participate in the counseling that allows them to get well."