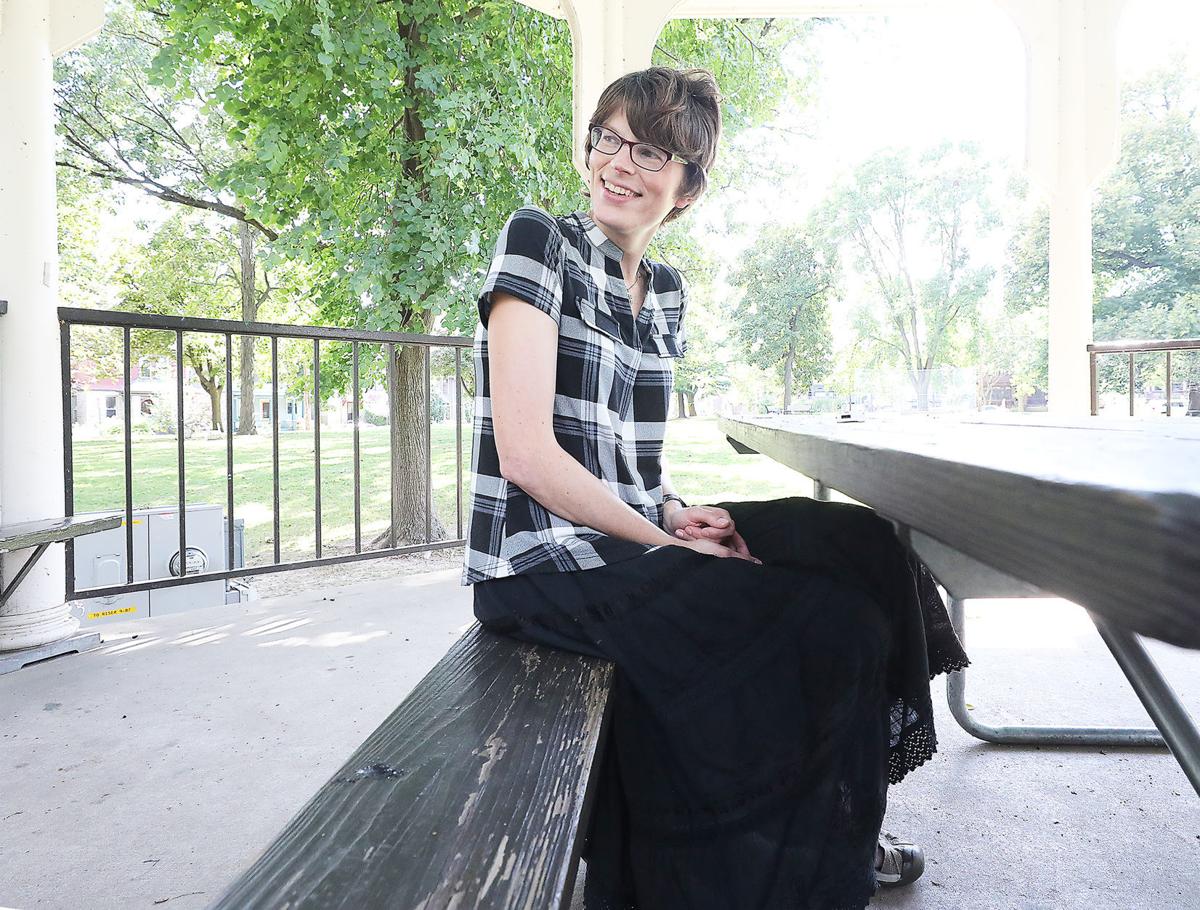 After finding puberty as a boy "horrific" and spending years "incurably, suicidally depressed," Leah Porter started taking female hormones and identifying as a woman.
Living as transgender made her feel better. But the transition also helped her realize just how much her discordant upbringing as male was still contributing to her distress.
Last year, she took another step: She had surgery to create female genitalia and make her face and neck appear more feminine. The procedures have greatly eased her discomfort.
"I'm finally experiencing things without this awfulness that had been trying to kill me for so long," said Porter, 40, from Madison.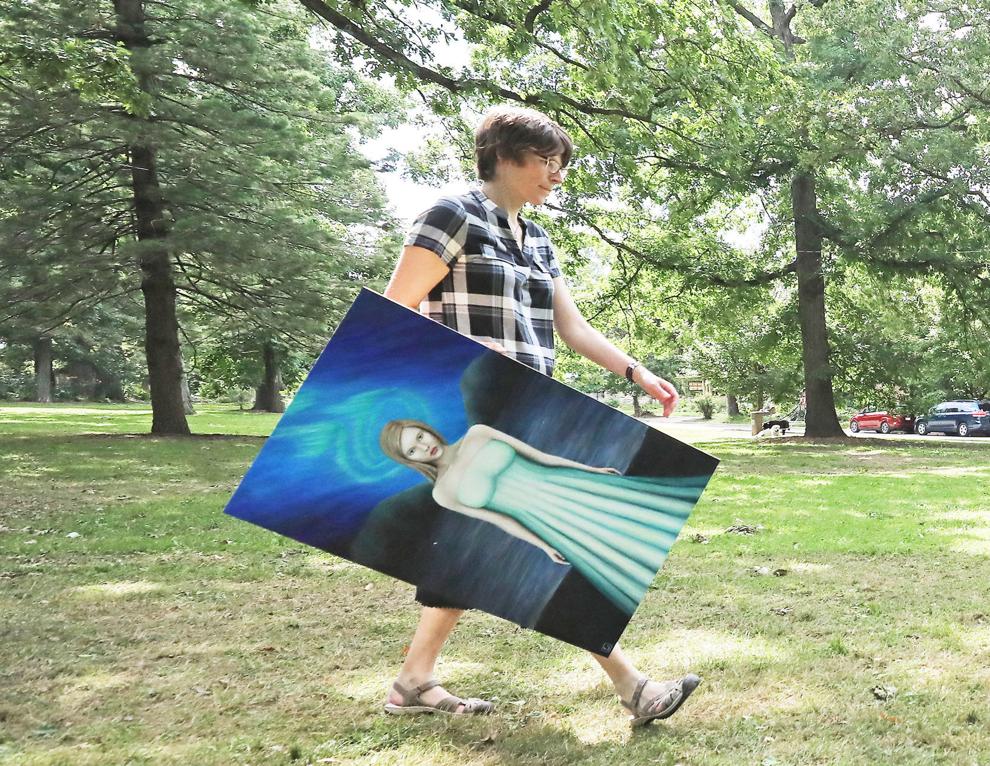 Transgender surgery has become more accessible in Wisconsin in the past two years, allowing people who feel they need the surgery — and whose therapists and doctors deem it medically necessary, as is required for some procedures — to live fuller lives.
Dr. Katherine Gast became the first surgeon in recent memory at UW Hospital, and in the state, to offer the full range of transgender surgeries when she came to Madison in August 2017.
A year later, the board that oversees benefits for state employees approved coverage of transgender surgery, hormone treatment and related services starting Jan. 1 this year. In October 2018, a judge awarded nearly $800,000 to two transgender state workers after finding the previous ban on coverage to be sex discrimination, a ruling that helped codify the new benefit.
Demand increasing
Gast said each month she does about 15 gender mastectomies, or breast removals for transgender men, and about 10 vaginoplasties, the procedure Porter had. Both surgeries — which typically cost about $8,000 and $25,000, respectively — are generally paid for by insurance that covers transgender services, which includes a growing number of private plans.
"My wait times have increased with the increased coverage, not just from the state employee plan and Medicaid but also from private insurers," said Gast, who sees some patients from Illinois, Iowa and Minnesota.
She also does one or two phalloplasties, or creation of a penis using tissue from elsewhere in the body, each month, covered by insurance. In addition, for transgender women, she does two or three breast augmentations each month and a few facial feminization surgeries each year — procedures generally not covered by insurance.
Other UW surgeons do uterus or testicle removals, and some do "trach shaves" to reduce the size of the Adam's apple on transgender women, as Gast also does. Vocal therapy services are also offered.
For gender mastectomy, or "top surgery," patients must have a letter from a mental health provider to confirm a diagnosis of gender dysphoria — deep discomfort and distress about the sex a person is born with — and readiness for surgery.
For "bottom surgery" — vaginoplasty or phalloplasty — patients must have two letters of readiness and be on hormone treatment and living in their congruent gender for at least a year.
The requirements, recommended by the World Professional Association for Transgender Health, are "meant to minimize harm and prevent patient regret," Gast said.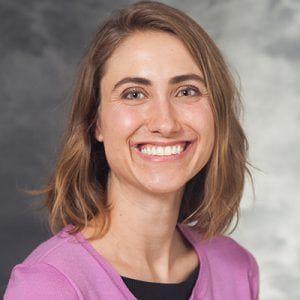 Gast, who went to medical school at the University of Michigan, said one of her classmates there transitioned as a transgender woman. "It was a real education for all of us, that being transgender is part of the diversity of the human experience," Gast said.
Research has shown that gender is a result of biology in the brain, she said. Children can't be taught their gender, and sex-specific brain regions of transgender people look like those of people who have the gender with which they identify, she said. In addition, both identical twins are much more likely to be transgender, if one of them is, than fraternal twins, who have different DNA.
Surgery can ease gender dysphoria for many, though not all transgender people want surgery, she said.
"Being transgender is not a choice, and it is not a mental disorder," Gast said. "This is medically necessary surgery, as every expert-led medical association in the United States says it is."
Anxiety reduced
Rowan Calyx, a transgender man from Monona, had his breasts removed in July by Gast.
"Breasts are a very outward sign of femaleness, so that's where a lot of my dysphoria was centered," said Calyx, 47.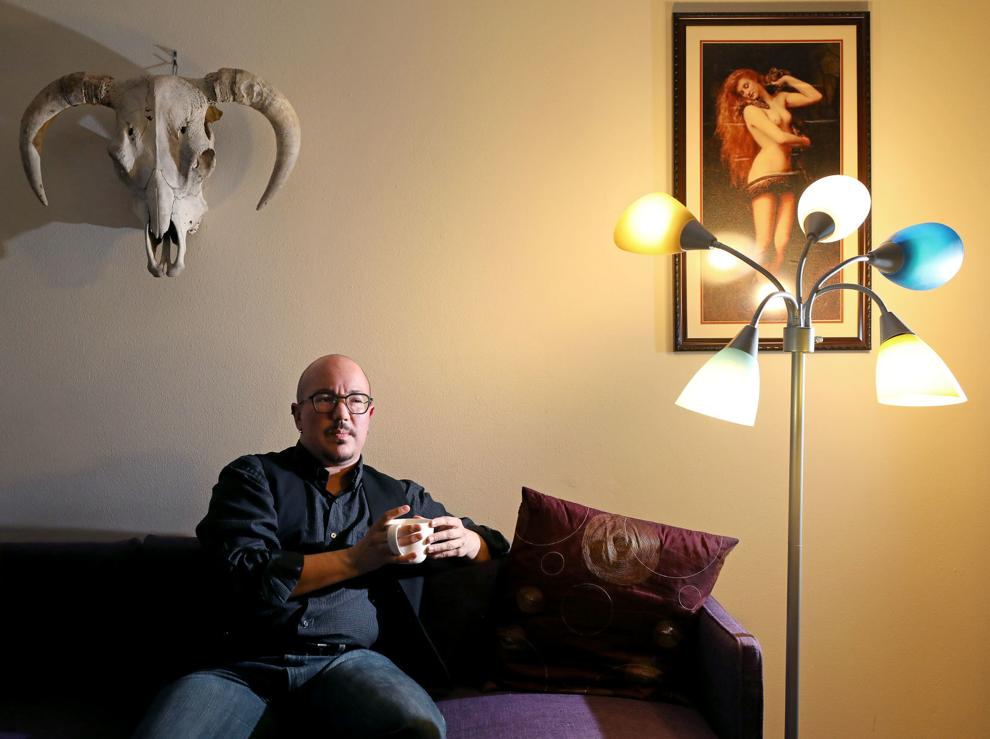 An administrative support specialist at UW-Madison's School of Journalism and Mass Communications, and thus a state employee, he attended meetings of the state's Group Insurance Board as the board debated covering transgender surgery for state workers in 2016 through 2018.
He saw it as a civil rights issue.
"No one would deny surgery for someone who has a problematic heart valve," Calyx said.
He began taking hormones and transitioning as a transgender man in 2012. At the same time, he started wearing binders on his chest to conceal his breasts whenever he left home.
The compression garments helped him appear more male, but they hindered his breathing and made him feel so hot in summer that he would get dehydrated.
Recently, free from binders, he walked through Pheasant Branch Conservancy in Middleton and was happy to barely break a sweat. "I managed to do a whole hike without feeling like I was going to pass out," he said.
Calyx said he has never been suicidal, but has had intense anxiety from worrying if others perceive him as female.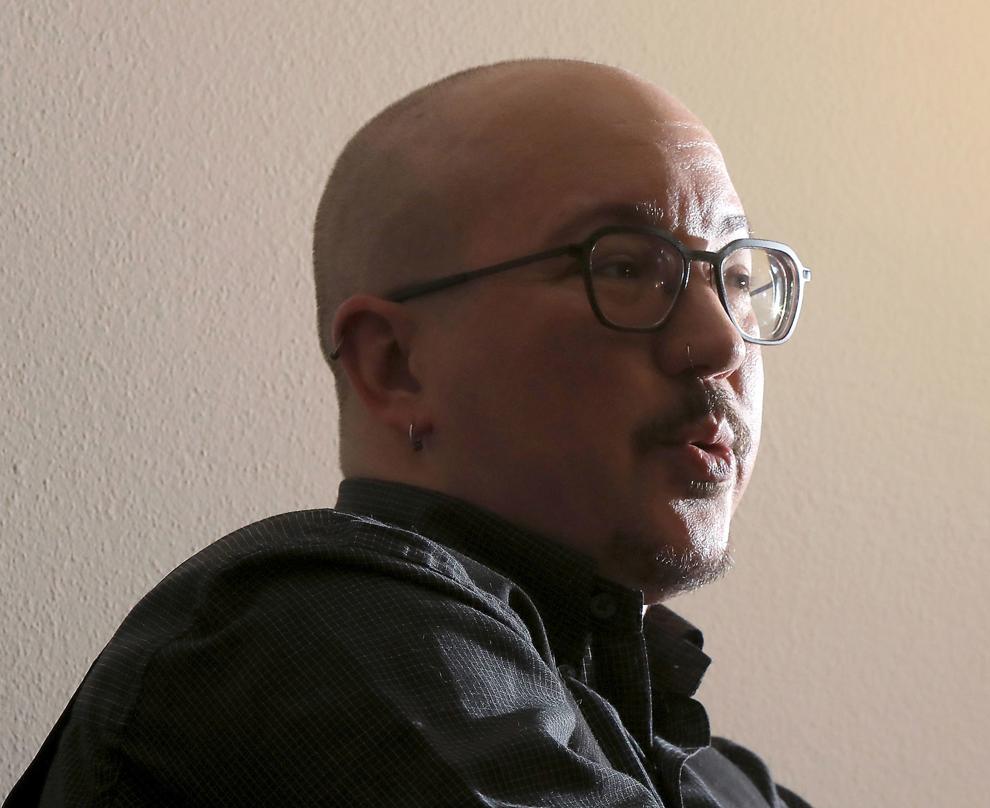 That, too, has diminished since his surgery. He is going regularly to the gym, which he previously avoided, and feels more comfortable with the idea of visiting public swimming pools.
Surgery "boosted my confidence," he said. "I feel I don't have to hide or restrict my activities, or monitor if someone is looking at me in a strange way."
'Became so clear'
After Porter's averse reaction to puberty as a boy, she continued trying to live as male for nearly 25 years. In high school and college, she enrolled in the Army's Reserve Officer Training Corps, one of several ways in which she tried to "man-up."
"It made things far, far worse," she said.
For a while, she thought she was a gay man. But that didn't really fit.
She became more aware of the concept of being transgender but didn't embrace the identity, largely because transgender people were not very visible or accepted, even by many gay people, she said.
In late 2016, at age 38, she started taking female hormones. Within just three weeks, she felt more authentic, even noticing a dramatic reduction in "brain fog."
"Everything became so clear," she said. "I could think more clearly. It immediately removed any doubt that, yes, this is what I need to do."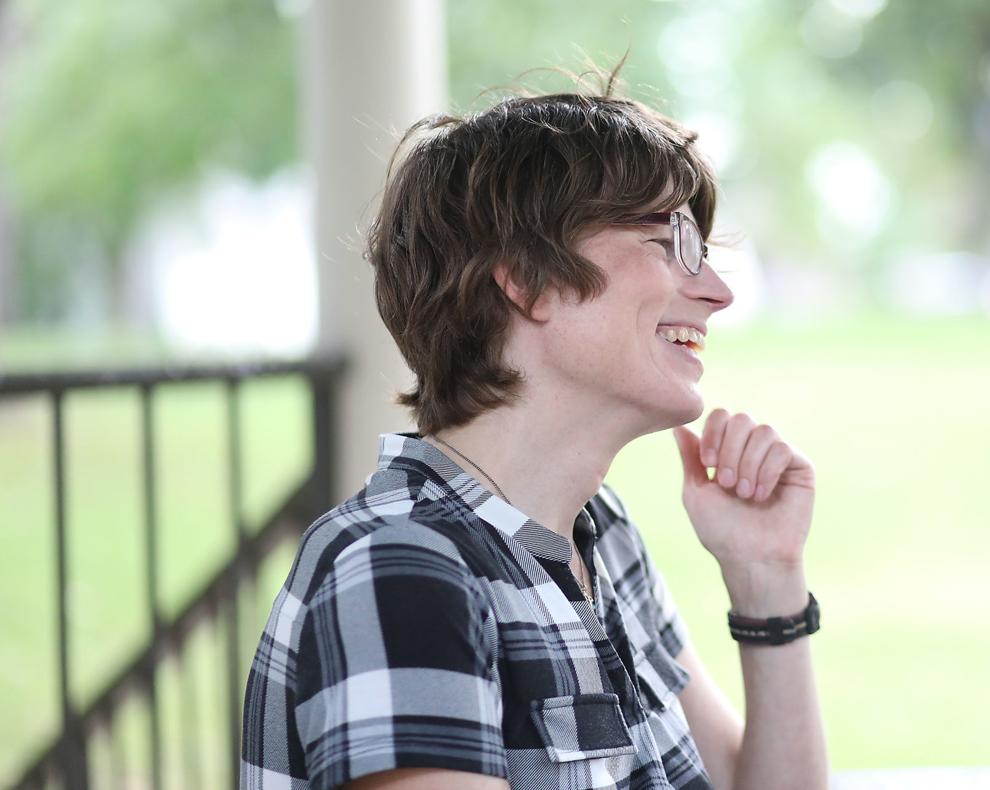 Still, emotionally, she felt like she was on a leaky ship. Hormones were a pump allowing her to bail out some water, but she continued to sink.
"I needed to do something else," she said.
Daily dysphoria gone
In April 2018, she underwent the vaginoplasty, a five-hour surgery that created a vagina and other female genitalia out of penile and scrotal tissue.
The procedure was paid for by Medicare, the federal program for the elderly and disabled, which has covered transgender surgery since 2014. Porter qualifies for the insurance because she has an autoimmune condition that has made it difficult for her to work.
Even though she found UW staff to be very considerate, the process before and after the surgery was awkward. "You quickly become not shy anymore," she said.
But once she healed, "It was like, 'Wow, this is amazing.'"
During Porter's facial surgery in August 2018, Gast reduced her brow ridge and Adam's apple. Afterward, others began to see her as more female, Porter said.
"It made things a lot safer," she said.
The $14,500 facial procedure wasn't covered by insurance, however, and Porter and her longtime female partner didn't have the money to pay for it.
Porter got a $7,500 grant from Point of Pride, a foundation that helps transgender people in need, and raised $7,000, mostly with a friend's help on Twitter.
The fundraising brought mixed emotions. To get the grant, Porter had to compete against other transgender people who wanted surgery as desperately as she did. Asking other people, most of them transgender, to chip in was hard because many, like her, have limited means. Some gave $20, $5 or $1.
"I knew how much they were sacrificing," she said.
Now, more than a year after her surgeries, Porter regrets the many years she struggled with her identity, a period she calls "wreckage." She remains wary in public, wondering if people will laugh or give her a nasty look.
But her deep, daily dysphoria is gone, and she's "really excited about the present and looking forward."
She said the surgeries have been essential to her well-being.
"You become a whole person," she said.