Facing pressure from Republicans to loosen restrictions on businesses meant to prevent the spread of COVID-19, Gov. Tony Evers on Monday said criteria for such a move includes more testing, expanded contact tracing, more protective equipment and a two-week decline in state cases.
Calling it the "Badger Bounce Back" plan, Evers laid out steps that mostly align with guidelines unveiled last week by the Trump administration and are aimed at reducing COVID-19 cases and deaths to a point that the state can begin a multi-phase process of reopening businesses.
"I am jazzed and hopeful about this plan," Evers said. "While being safe at home continues to be very important, this plan is an all-out war on the virus and it begins the process of preparing our businesses and the workforce to begin the important planning that will result in a safe and logical phase-in of our economy."
Monday's announcement comes after GOP lawmakers raised concerns about Evers last week extending the "safer at home" order past Friday, closing down nonessential businesses through May 26. One of the primary criticisms was the lack of a plan to eventually reopen the economy.
On Monday, several GOP lawmakers said Evers' plan still lacks answers. In a joint statement, Assembly Speaker Robin Vos, R-Rochester, and Senate Majority Leader Scott Fitzgerald, R-Juneau, said Evers' guidelines are roadblocks to reopening the state and threatened legal action.
Both GOP leaders also called on Evers to shift from a statewide order to a more regional approach.
"Wisconsinites need certainty during these uncertain times," they said. "As we have seen too often throughout the pandemic, the governor says something one day and the opposite the next. That is why we can't afford to withdraw our impending legal action."
Others, including Sen. Dan Feyen, R-Fond du Lac, said Evers' plan was not a silver bullet, but a step in the right direction.
"I am thankful to Governor Evers for finally showing our citizens a path towards reopening our economy and a light at the end of the tunnel," Feyen said in a statement, adding that changes will need to be made moving forward as situations change. "I am hopeful we can work together to provide the solutions our citizens deserve."
In addition, some business organizations have called on Evers to begin reopening businesses sooner, including the Tavern League of Wisconsin, which has asked that bars and restaurants be allowed to reopen on May 1.
Evers said opening businesses by the end of next week would be "a tough row to hoe."
"It's pretty simple," Evers said. "We reach these goals, these metrics that frankly are important for us as a nation, as a state, and if we meet those goals we will proceed into phase one and phase two. There's no timeline."
The plan calls for reaching 85,000 weekly tests, or about 12,000 per day.
The state has increased its COVID-19 testing capacity more than five-fold in the past five weeks, to more than 7,600 tests a day, and plans to continue adding more labs and testing capacity in the days and weeks ahead, Evers said.
About 150 state employees have been trained to contact people who may have been exposed to those with COVID-19 and quarantine them, Health Services Secretary Andrea Palm said. Evers' plan calls for hiring another 1,000 contact tracers.
In addition, the plan calls for more aggressive tracking of the spread of the disease within the state, an increase in supply of personal protective equipment and a bolstered health care system capacity.
Under the plan, the state will begin reopening businesses after a 14-day downward trajectory of influenza-like illnesses and COVID-19 symptoms, and a 14-day downward trend in positive tests as a percent of total tests.
"When the state has seen these efforts be successful, Wisconsin can begin to turn the dial, re-open the state, and get businesses and workers back on their feet," the Evers administration said in a statement.
Under the plan, which was drafted after President Donald Trump's Guidelines for Opening Up America Again, reopening the state will occur in three phases:
Phase One allows restaurants to reopen with best practices including guest limitations and social distance requirements, removes retail restrictions, reopens K-12 schools and allows gatherings of a maximum of 10 people.
Phase Two allows bars and non-essential businesses to reopen with best practices in place, allows post-secondary schools to consider reopening and gatherings up to 50 people would be allowed.
Phase Three would eliminate the social distancing requirement, as well as mass gathering bans and would allow businesses, schools and daycare facilities to return to normal operations.
Increased testing
In the early days of the COVID-19 pandemic, only a few labs could do a total of a few hundred tests a day, increasing a month ago to eight labs able to process more than 1,000 samples a day. Now, 36 labs can do more than 7,600 tests a day, according to the state health department.
Using the Wisconsin Clinical Lab Network and a public-private partnership involving Exact Sciences, Epic Systems and Promega, the state plans to continue to expand capacity, Evers said. "However, in order to sustain the existing and expanded clinical lab network's efforts, the state will need federal partnership to ensure availability of reagent and other critical supplies in Wisconsin," according to a statement.
Through additional procurement efforts by the state, Wisconsin will receive more than 250,000 additional test collection supplies in the coming weeks, the governor said.
Wisconsin started its COVID-19 testing efforts with a small group of dedicated labs, including UW-Madison's State Laboratory of Hygiene, the Milwaukee Public Health Lab, UW Health, Gundersen Lutheran, ACL Laboratories, Mayo Clinic and Wisconsin Diagnostic Lab.
Now, 11 National Guard teams are collecting specimens for testing in hot spots and underserved areas of the state, Evers said. This past weekend, one of the teams began using 1,100 Exact Sciences test supplies to offer testing to inmates and staff at the Milwaukee House of Correction to help control the outbreak there. Starting Monday, two teams will also be helping at Milwaukee Health Services clinics.
Madison-based Exact Sciences is devoting "a significant portion of its lab capacity and resources to COVID-19 tests processing," which will enable the company to help health systems around the state process about 20,000 tests each week, Evers said.
Epic, the electronic medical records company based in Verona, is helping to distribute Exact Sciences' tests to ensure timely processing of tests and reporting of test results.
Fitchburg-based Promega is providing reagents and materials for a number of labs, including Exact Sciences' lab, and sharing equipment.
No election spread so far
Palm said Monday there is no evidence so far that in-person voting during the April 7 election led to an increase in COVID-19 cases.
But she said it may be too early to detect such a link, given the lag time between when people are infected, get sick, see a doctor, get tested and results come back.
"We have not yet seen indications of an impact from the election," she said. "We will continue to monitor that."
Last week, Evers announced that his order to close down nonessential businesses will remain in effect through Memorial Day. He also announced that school buildings will stay closed through the end of the school year.
The updated order will ease some restrictions on golf courses, craft stores, libraries and landscapers, among other changes, starting April 24.
The extension drew almost immediate criticism from Republicans who have been calling on the governor for a plan to reopen the economy. A Facebook group titled "Wisconsin Freedom Rally" calls for residents to amass at the state Capitol on April 24 to call for an end to the order. As of Monday afternoon, more than 12,000 people had indicated interest in attending.
Evers said Monday he is aware of the protest and supports the right to gather at the Capitol, but also reminded residents to maintain proper social distancing to prevent additional transmission of the disease — which will allow the economy to reopen sooner.
"People staying safer at home is a critical component here," Evers said.
On Monday, Evers also said:
Marshfield Clinic Health System this week will start ramping up to process 10,000 tests per week.
In Green Bay, 2,200 test collection supplies are being sent to address an outbreak "with significant risk potential to the community."
Wisconsin Diagnostic Labs has helped 16th Street Community Health Clinic in Milwaukee with a drive-thru testing project.
Starting this week, 1,000 tests will be delivered per week to tribal health clinics.
Photos: A look at how COVID-19 os affecting Wisconsin
COVID-19 in photos: How Wisconsin is managing the pandemic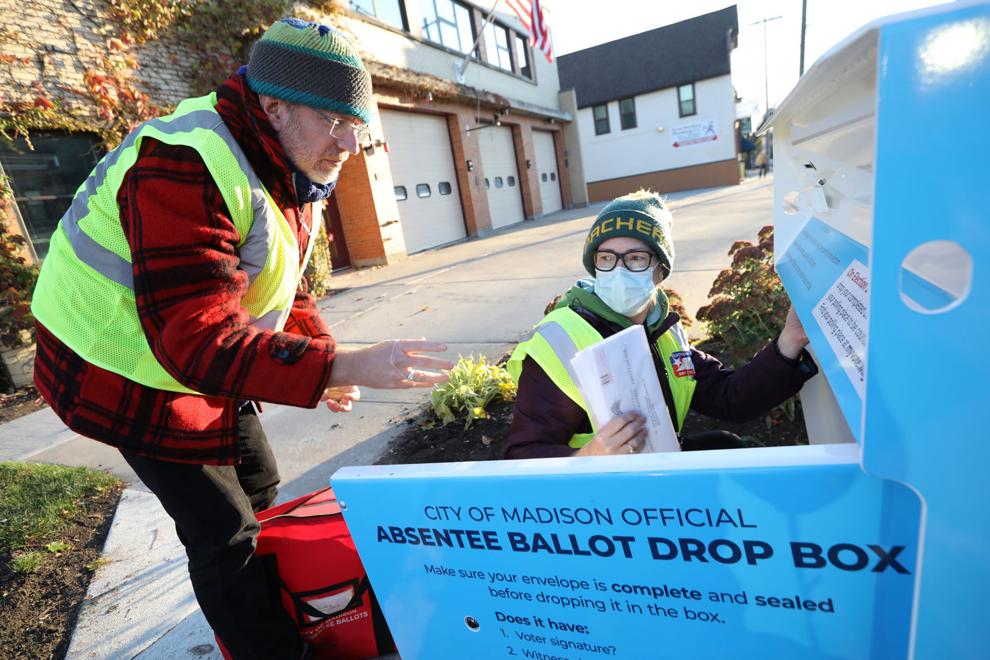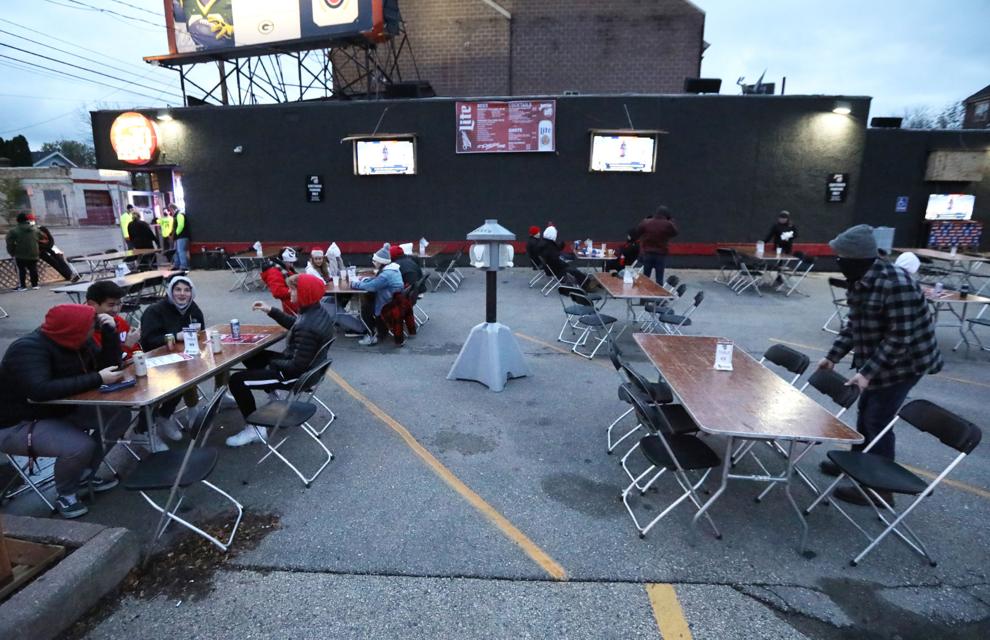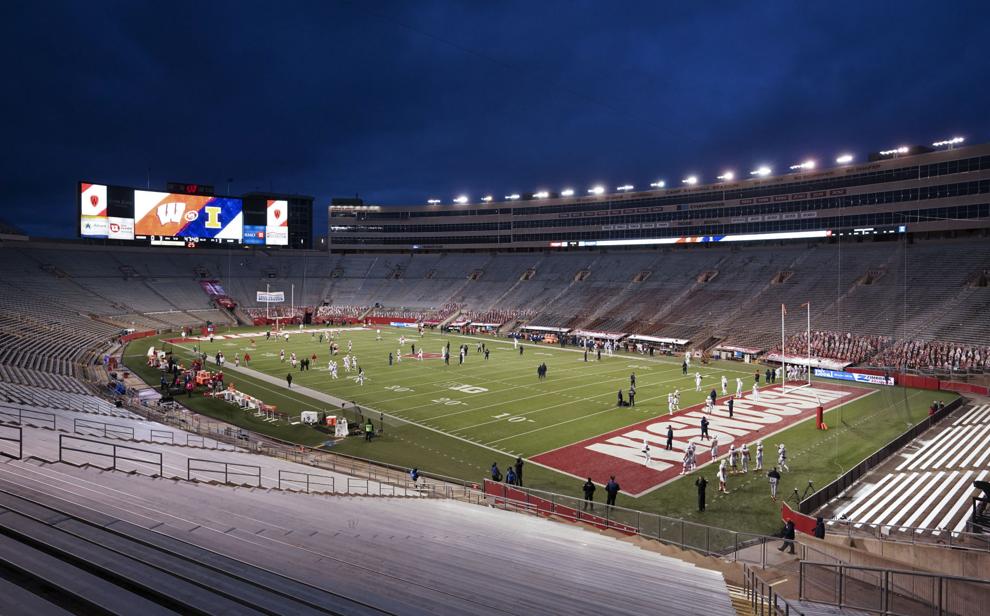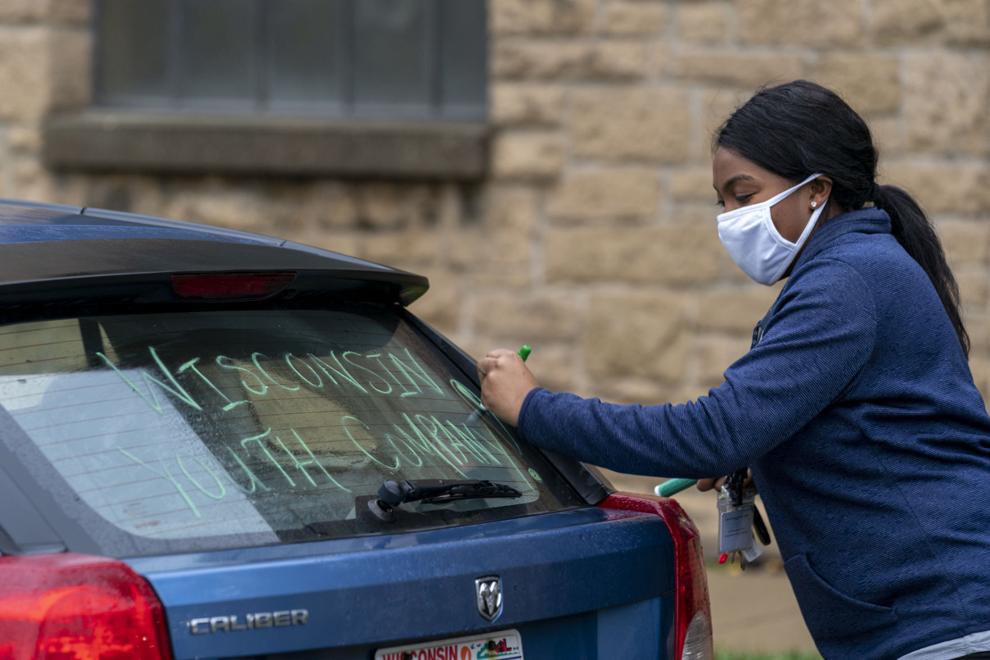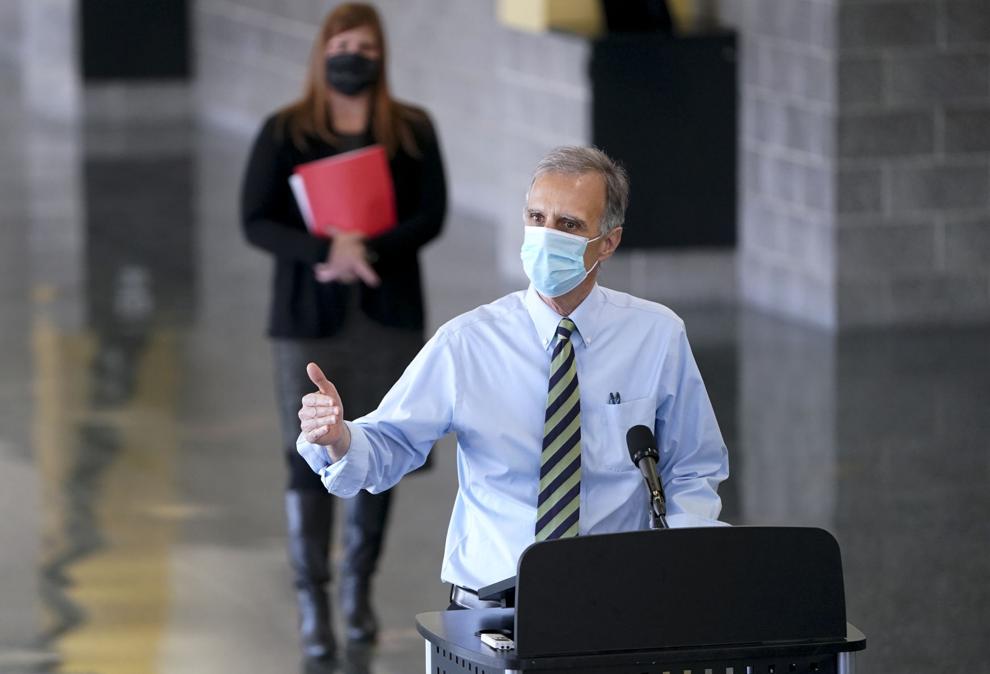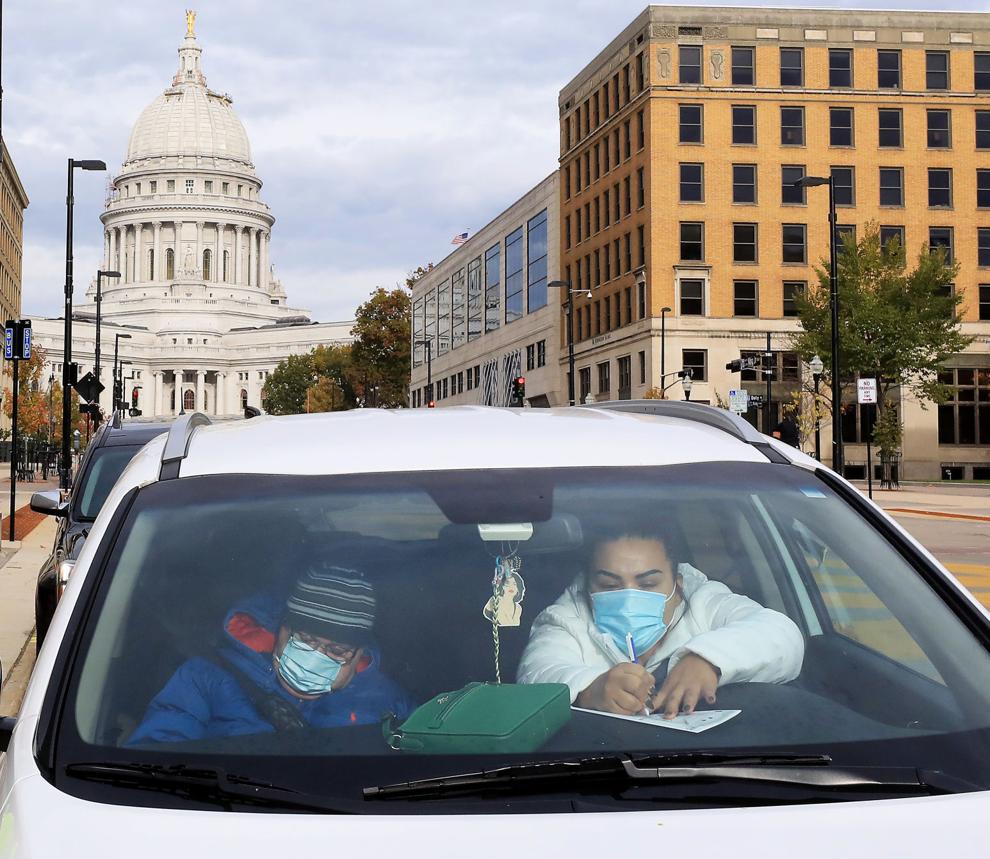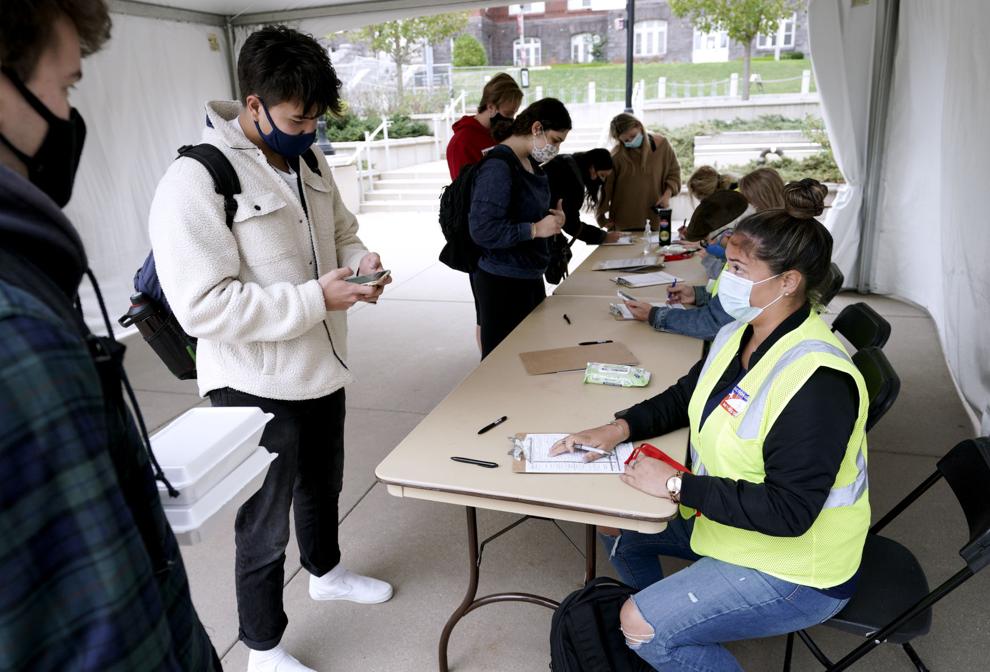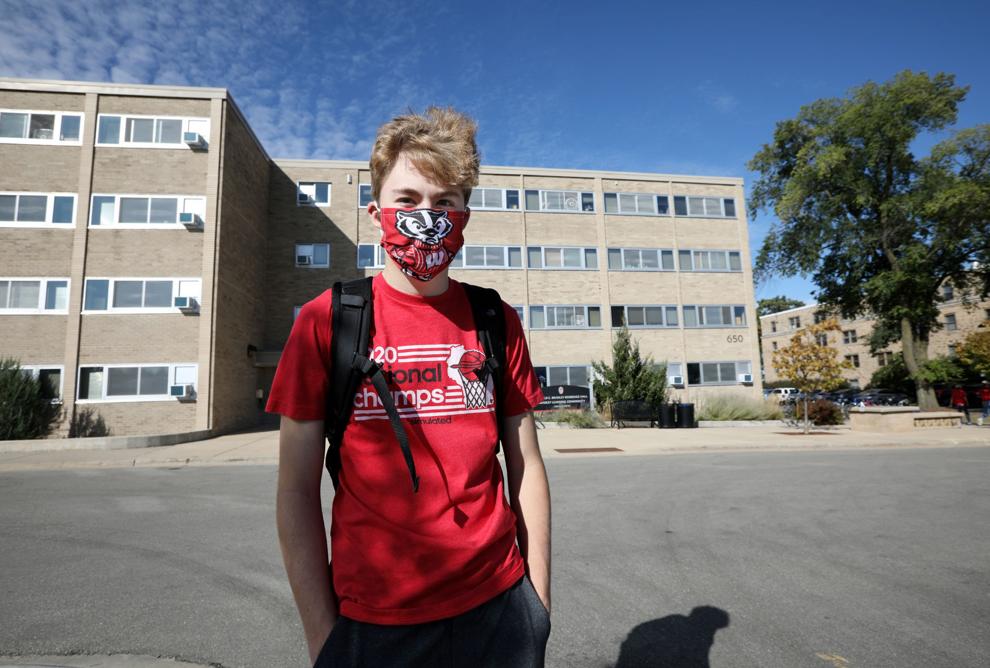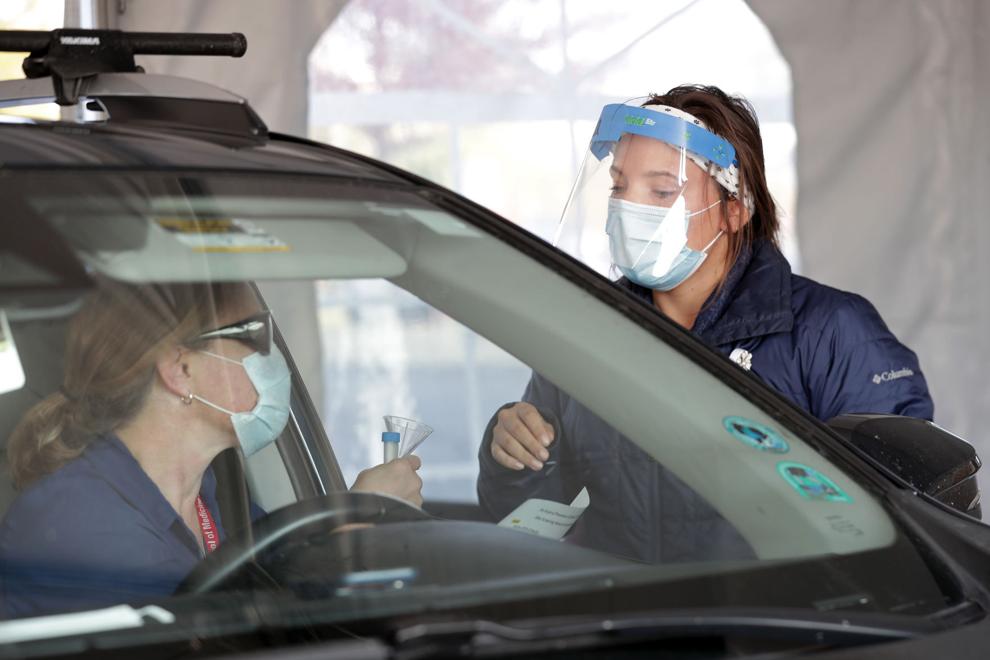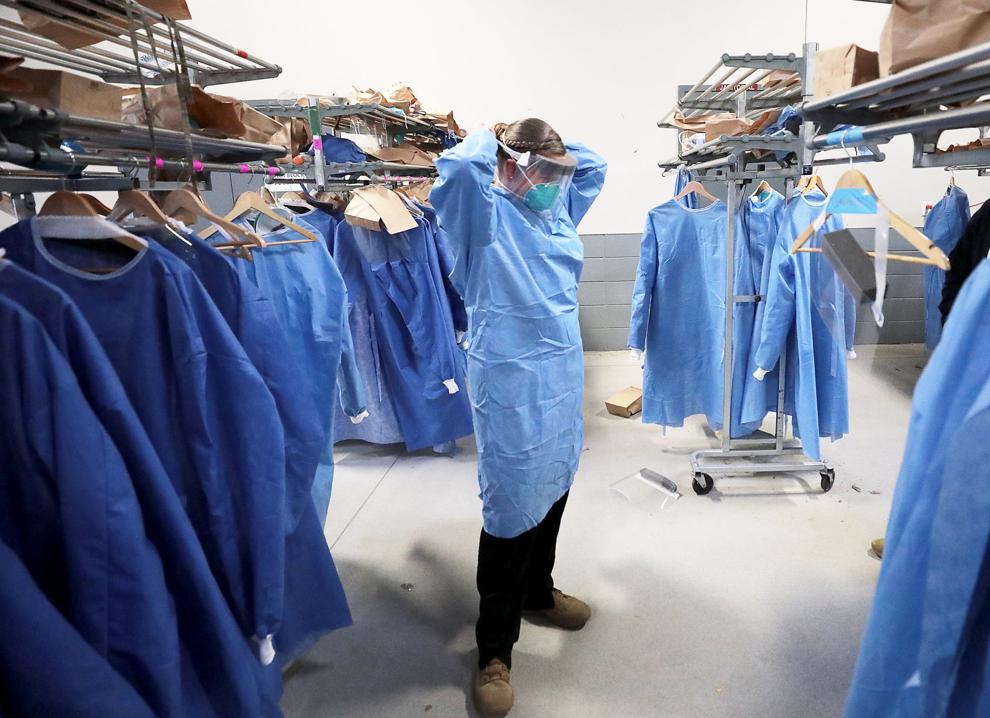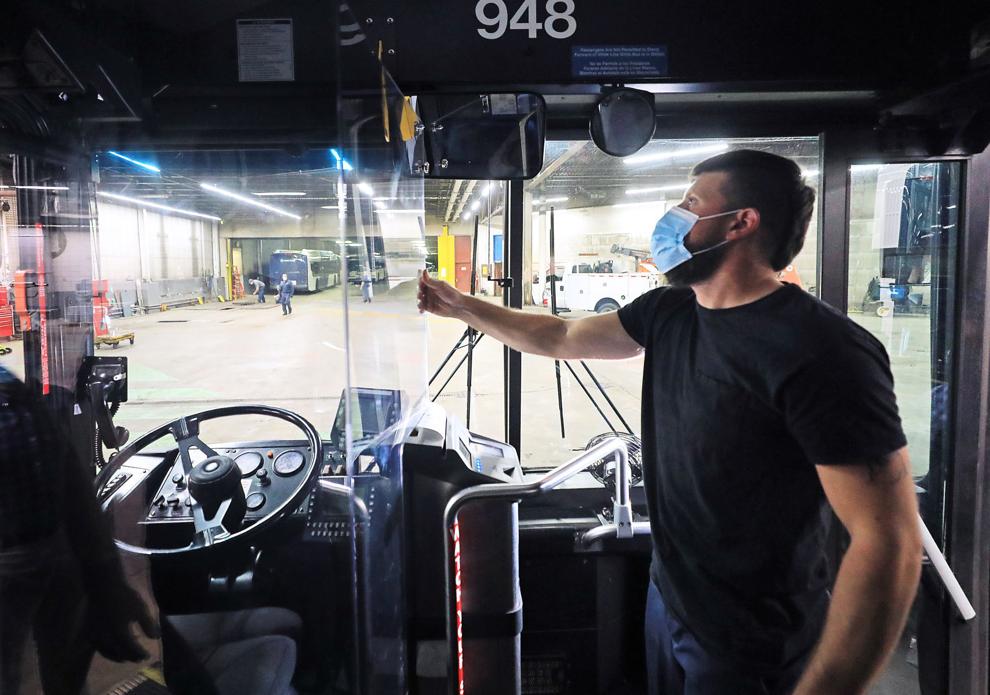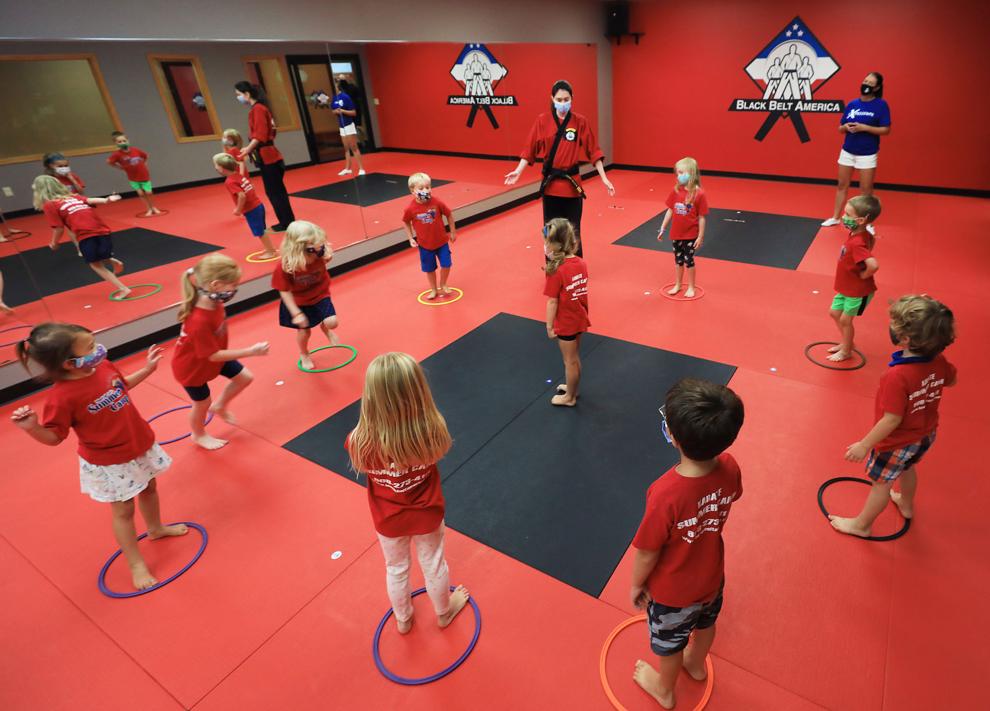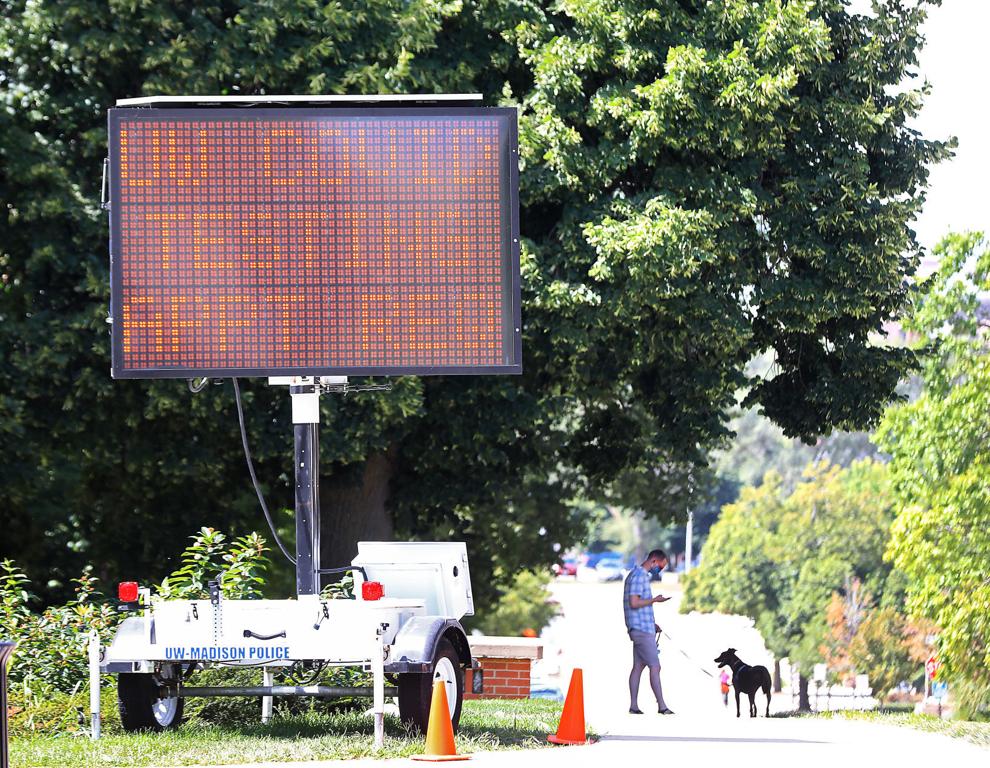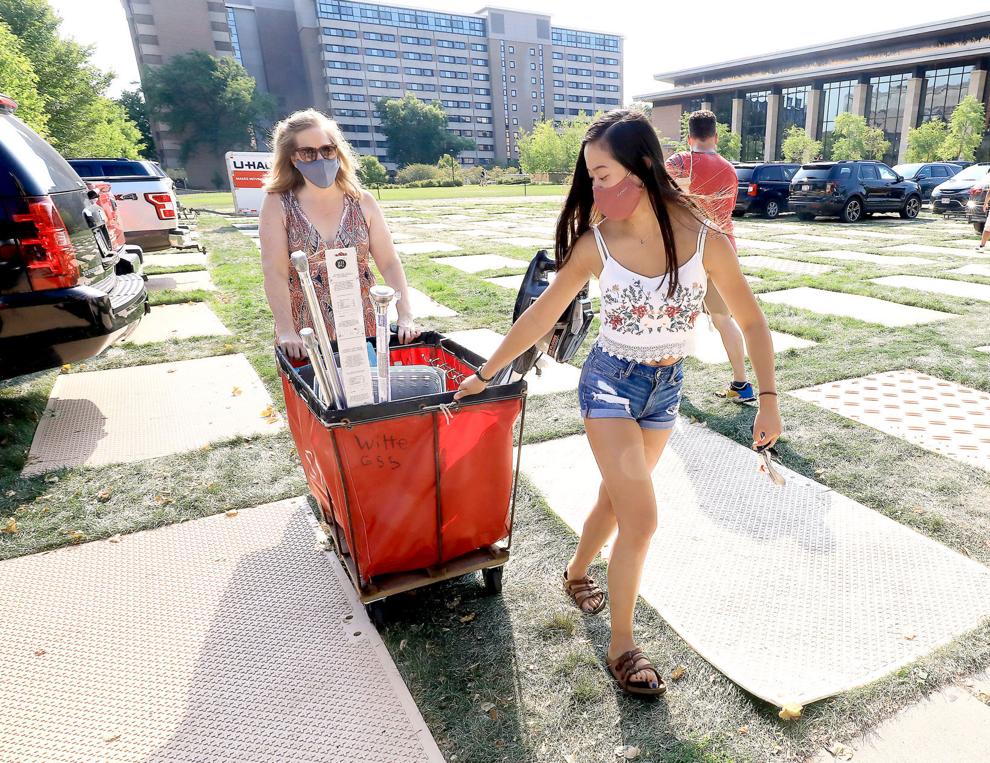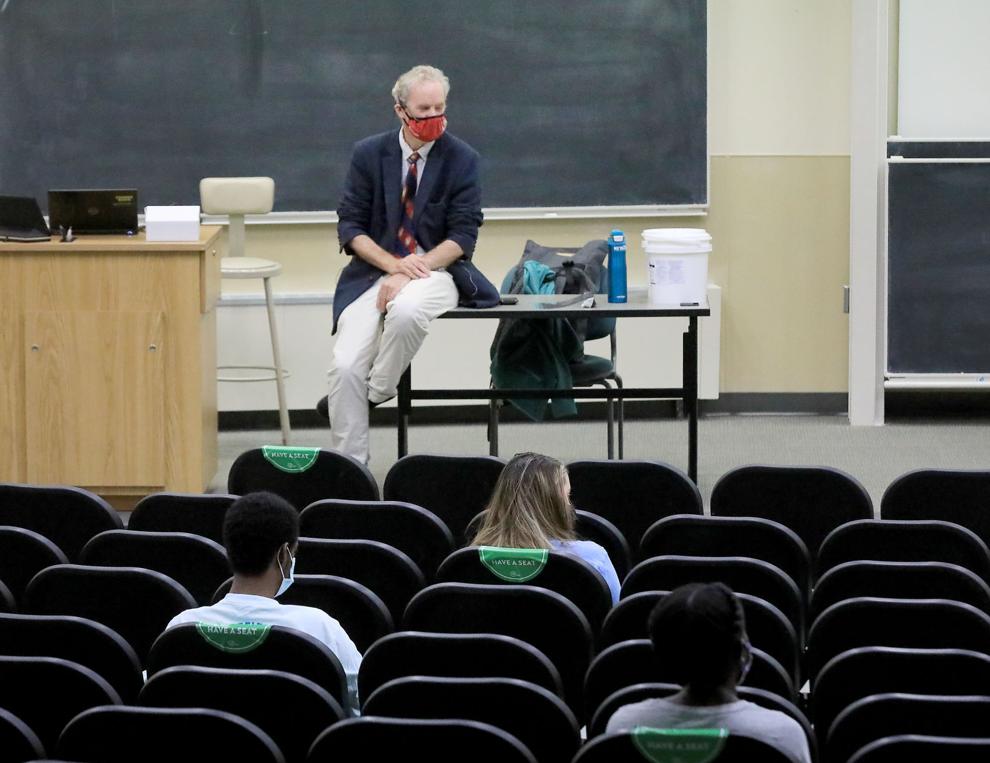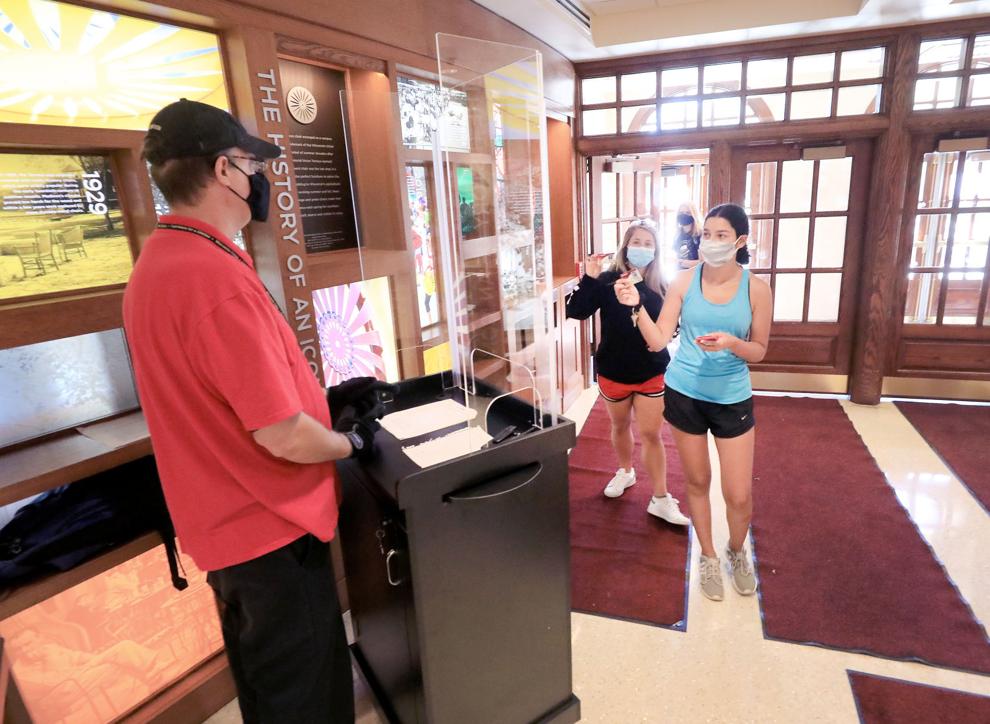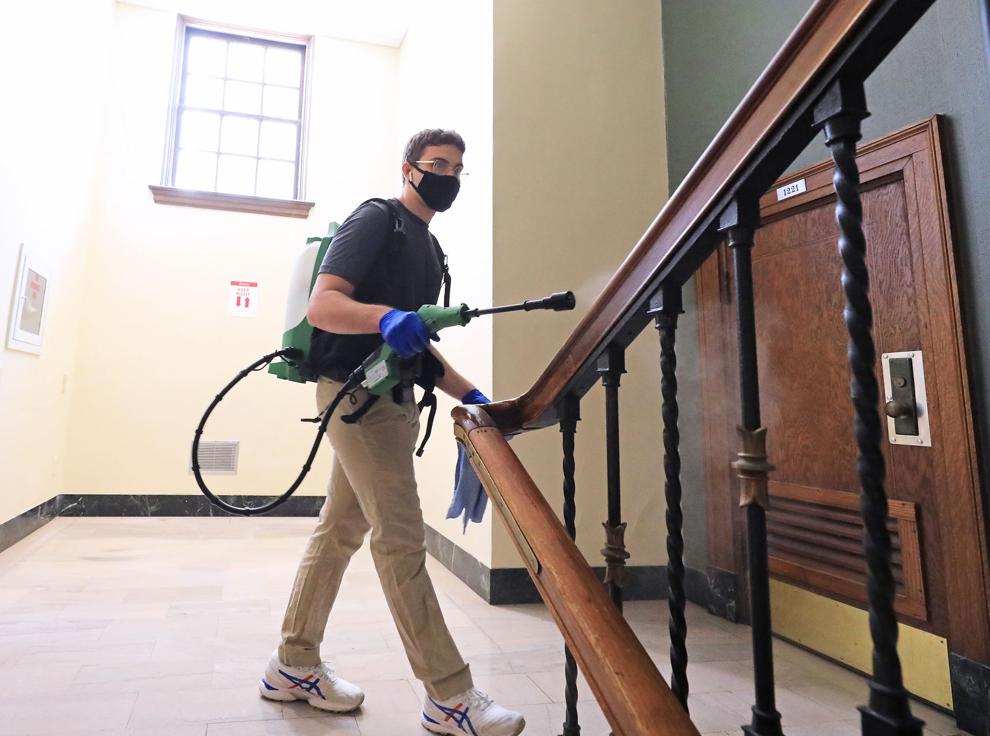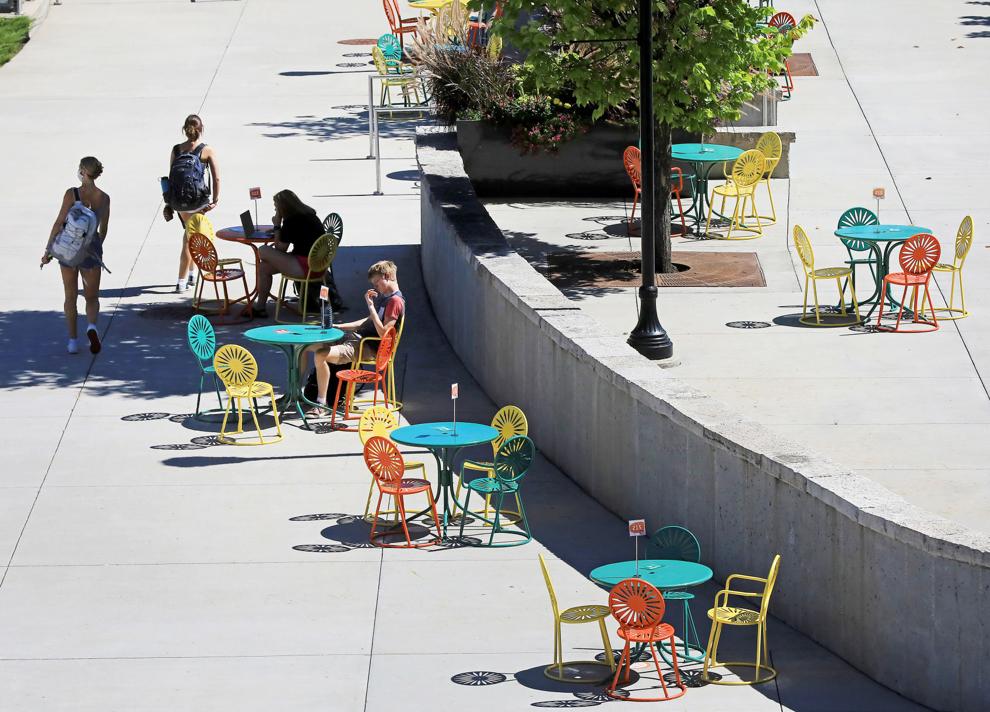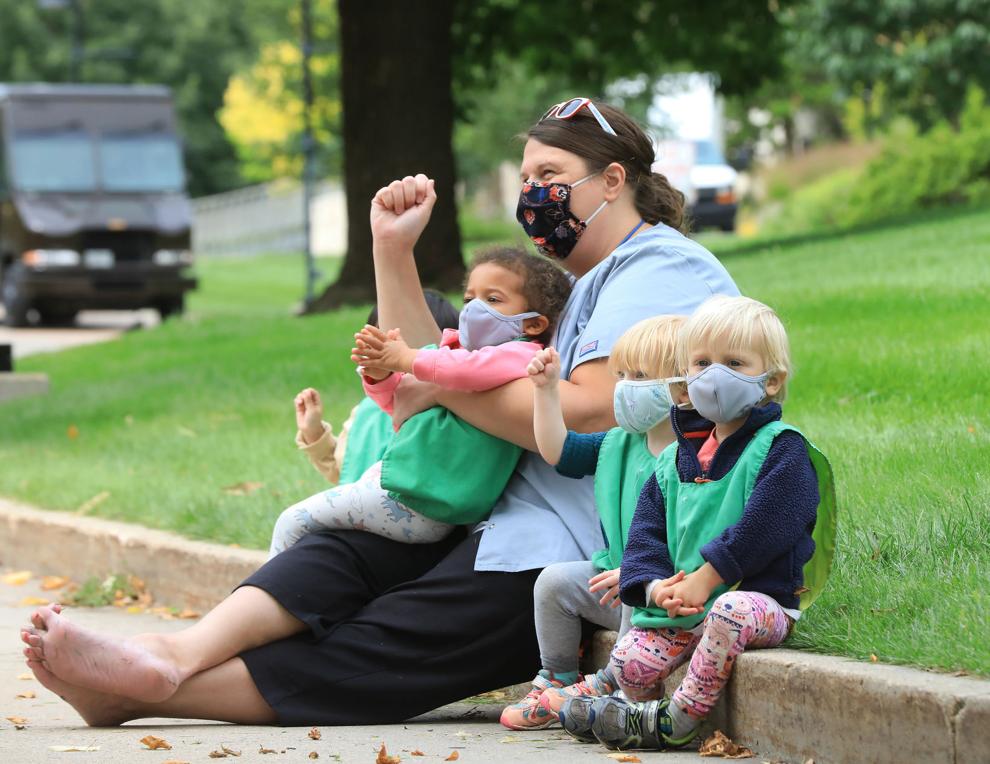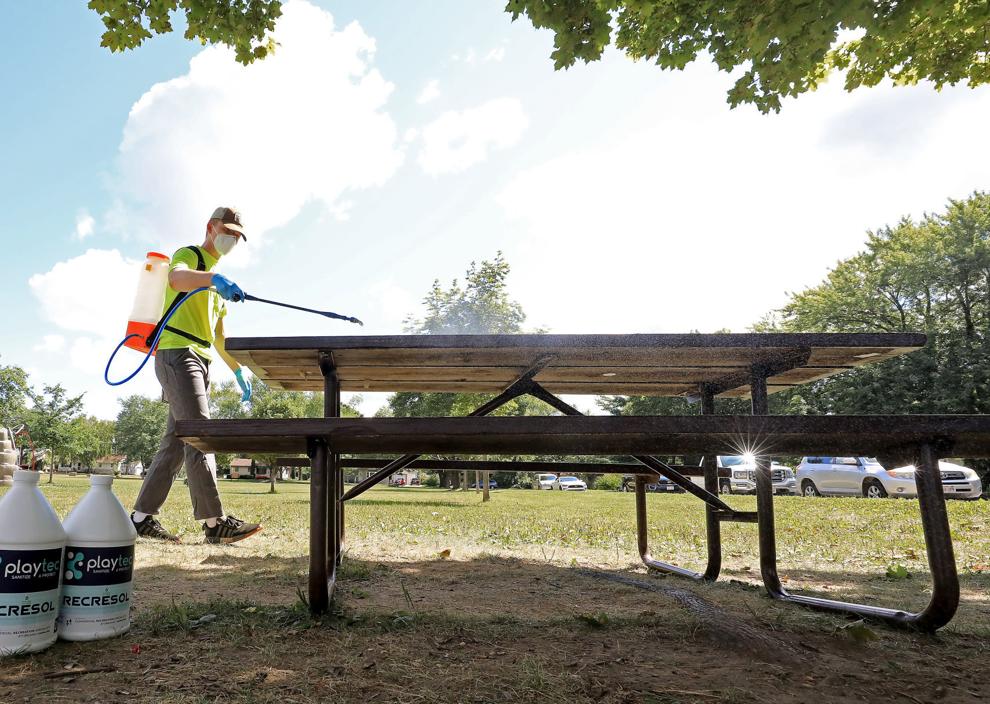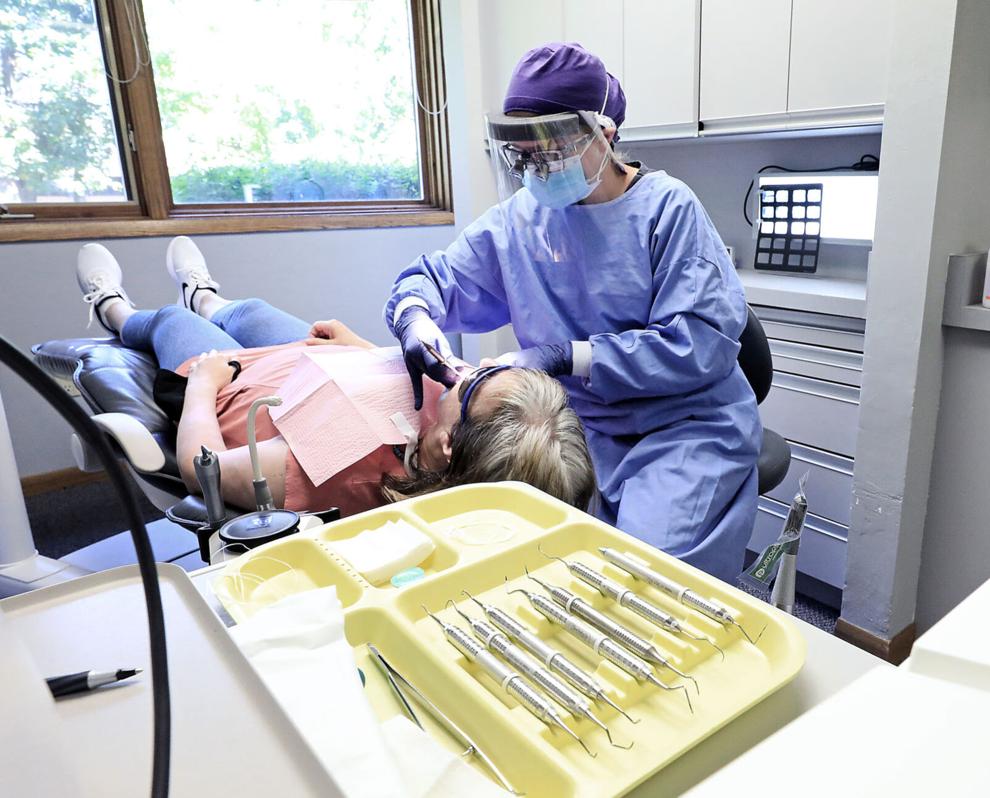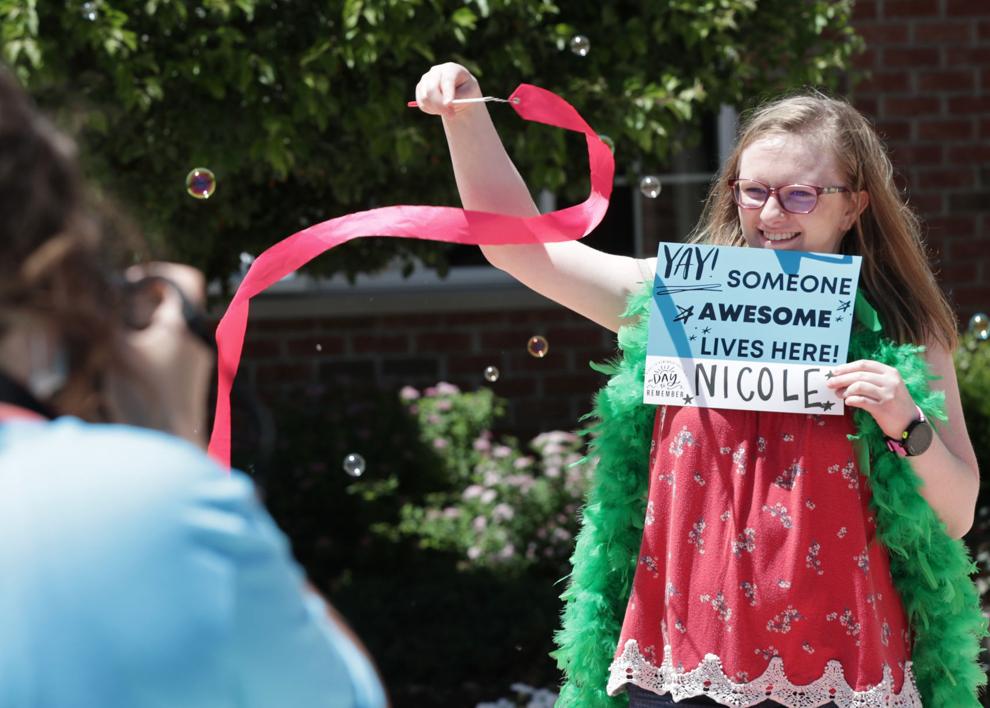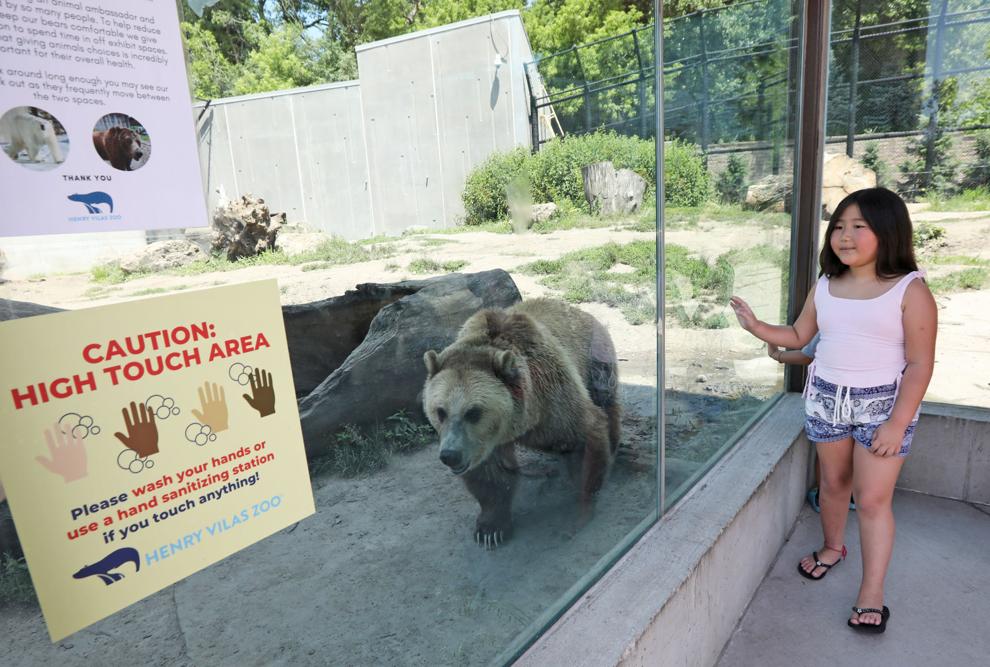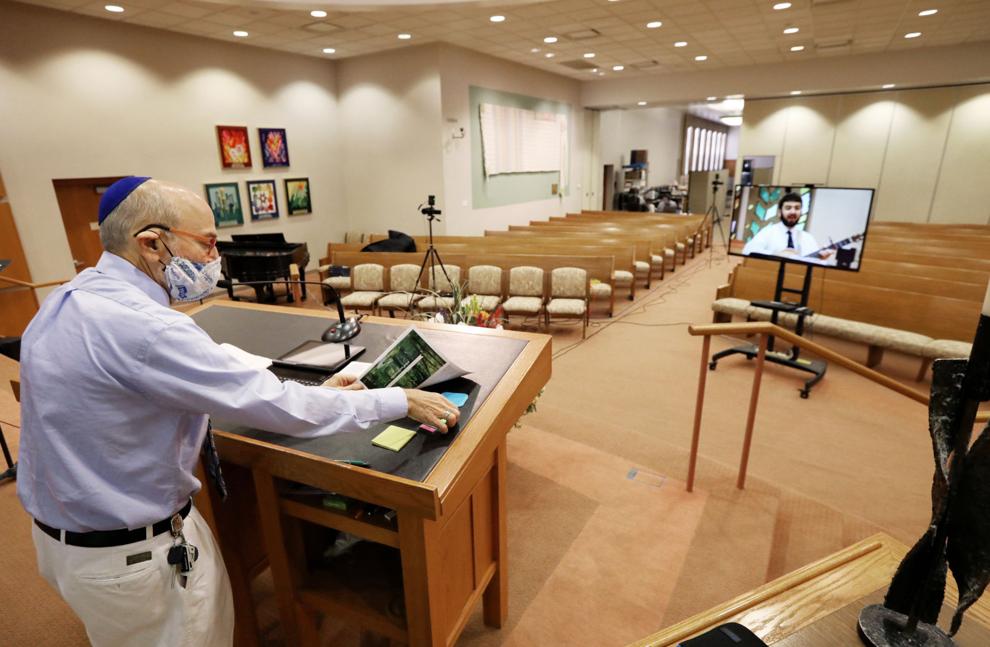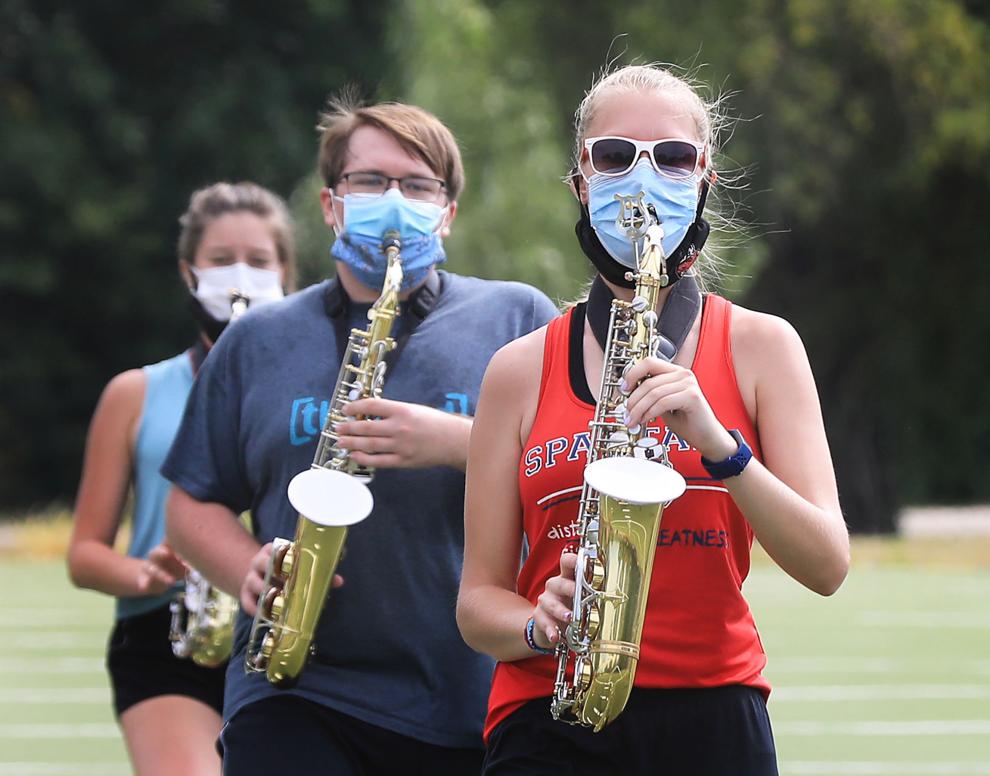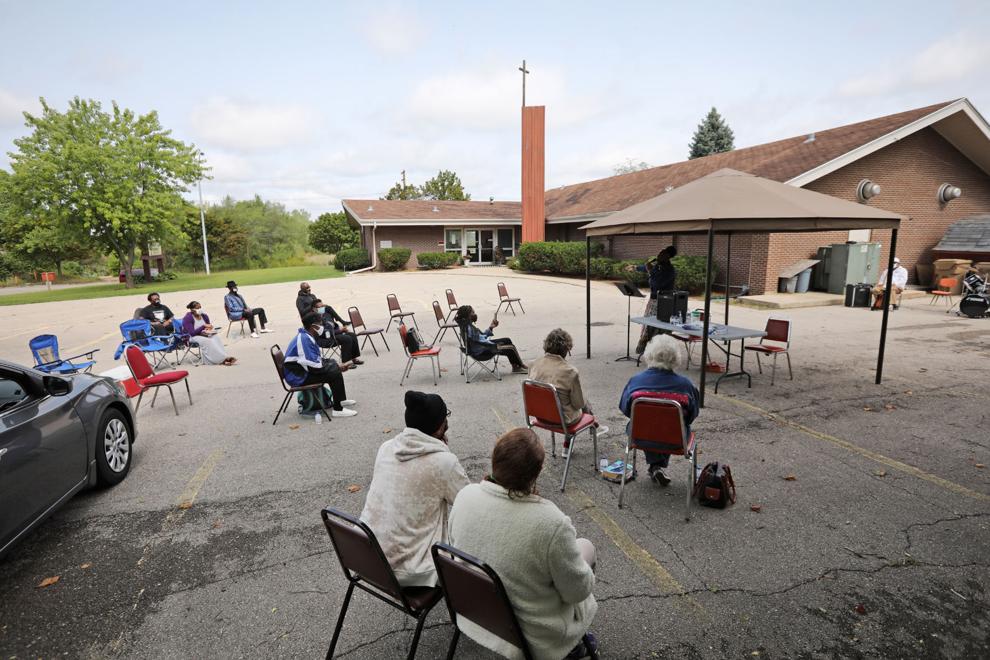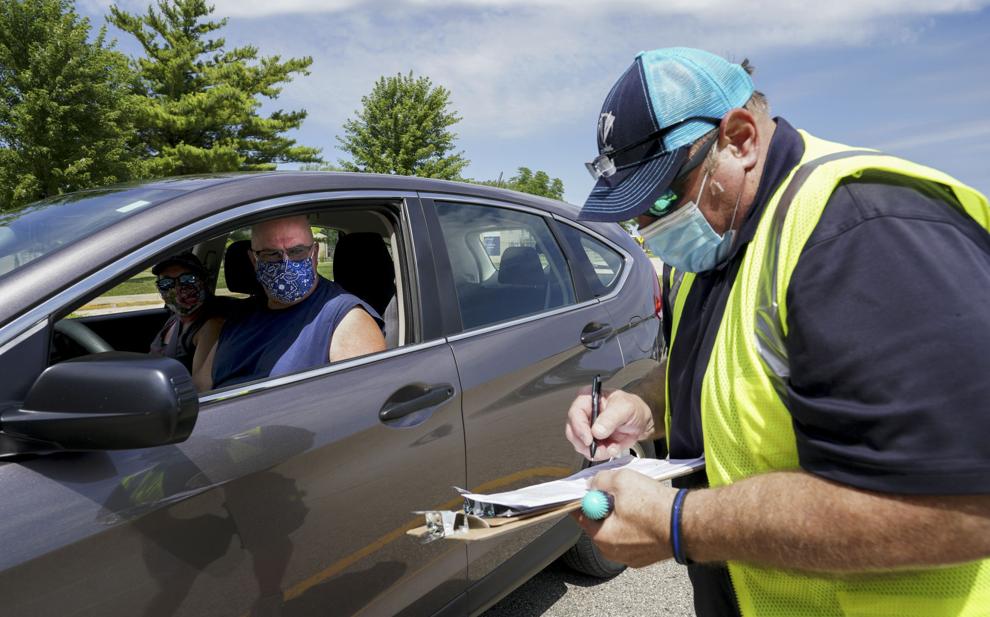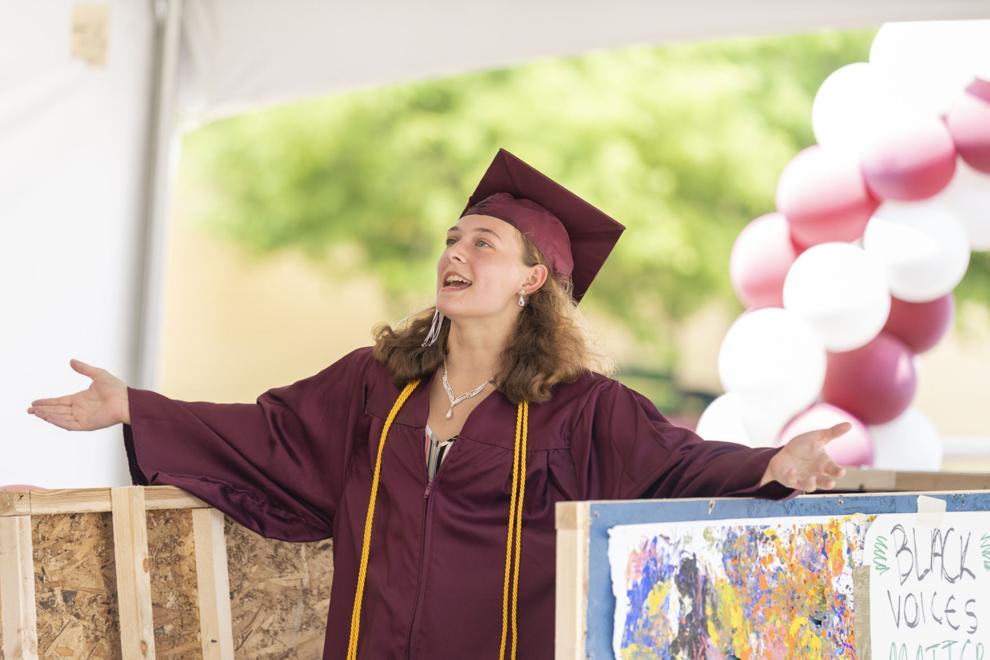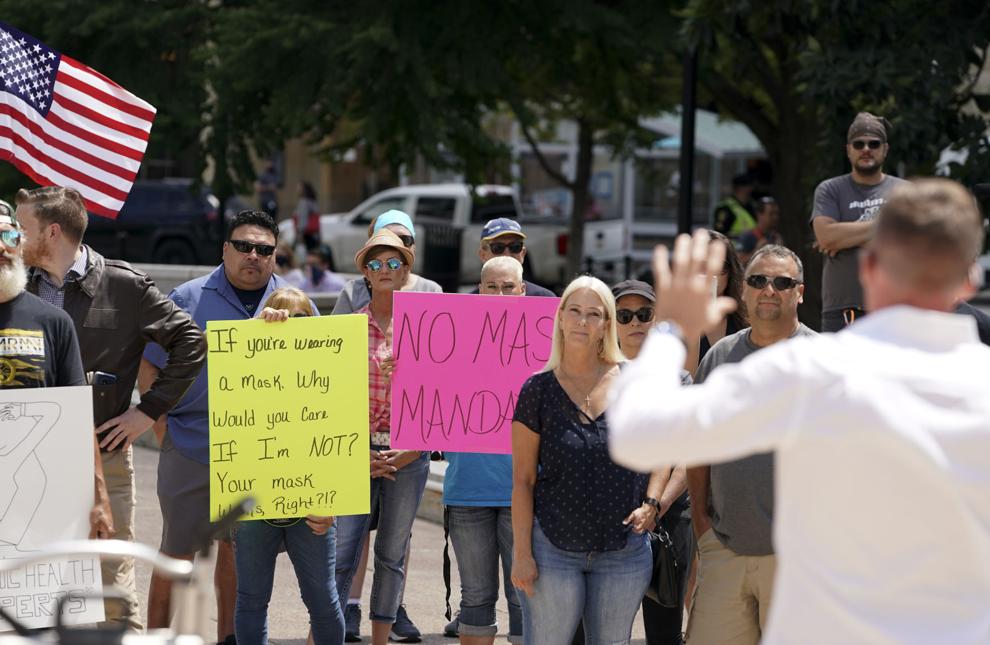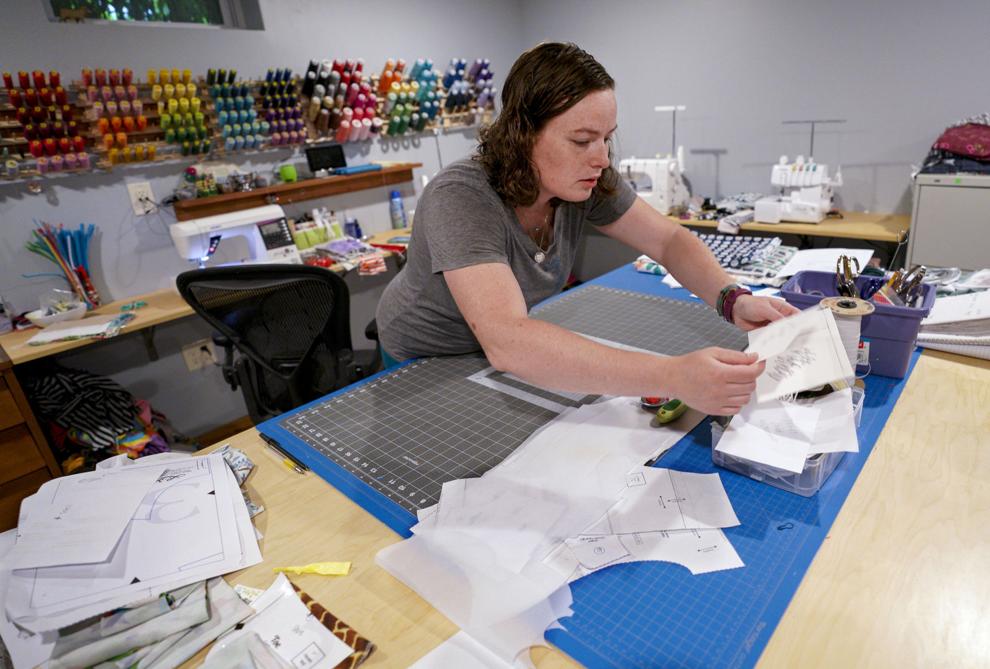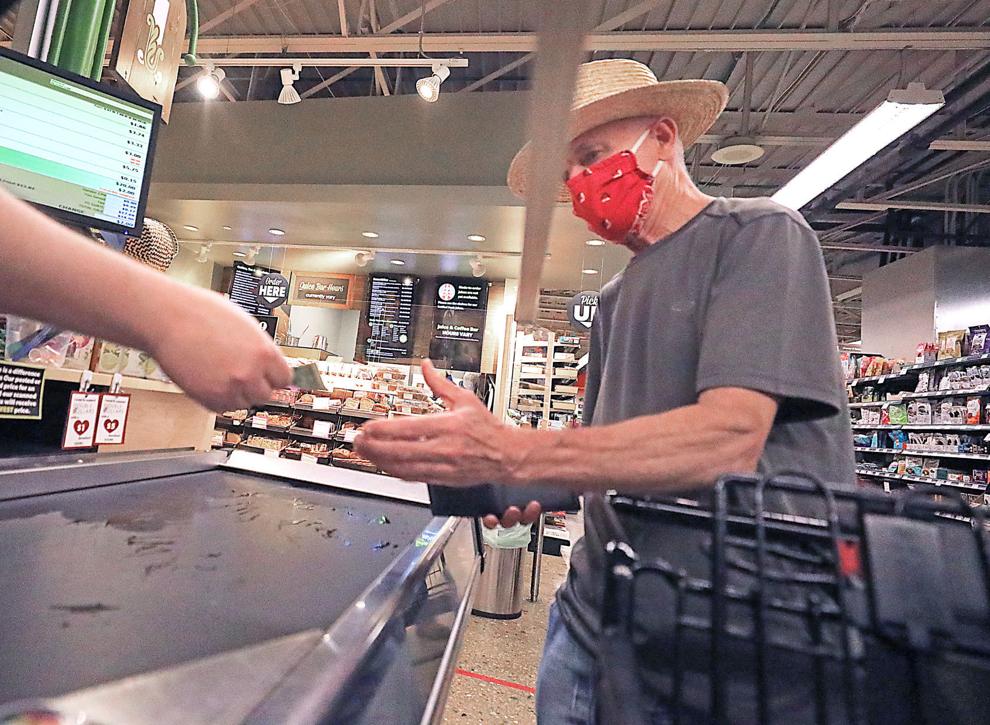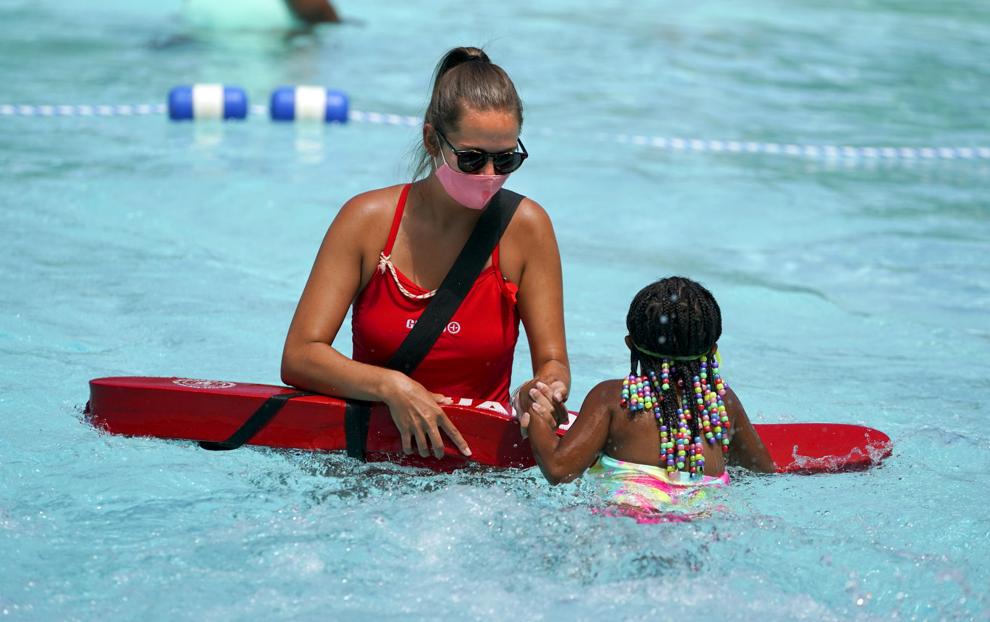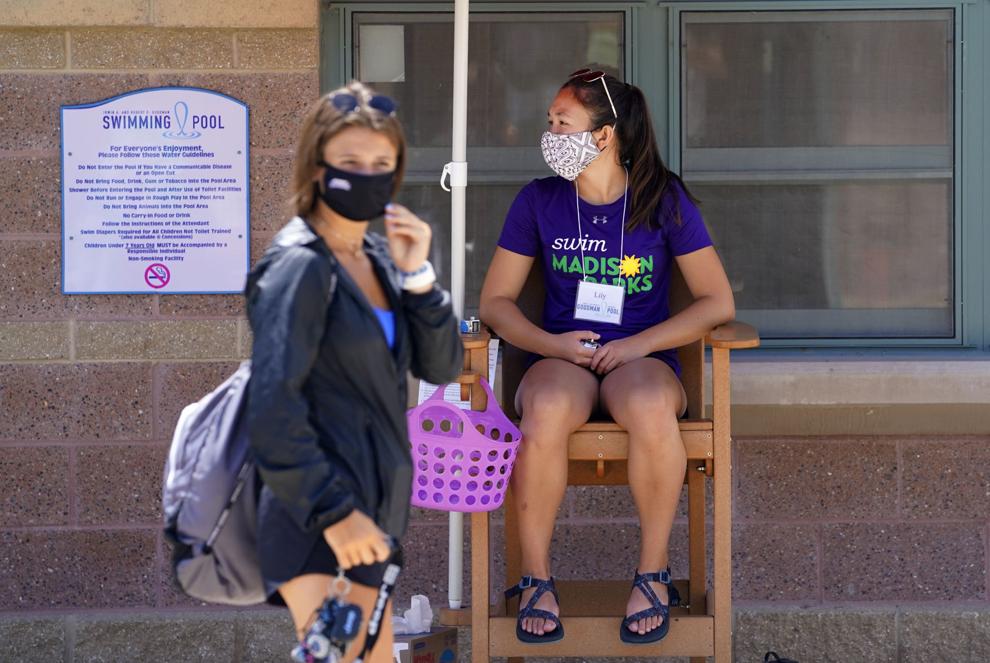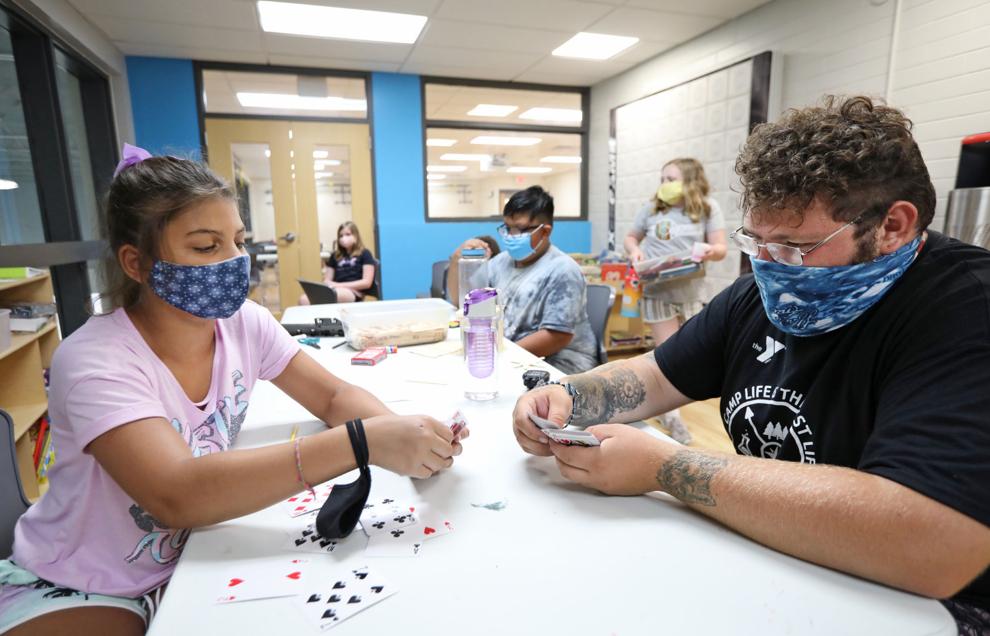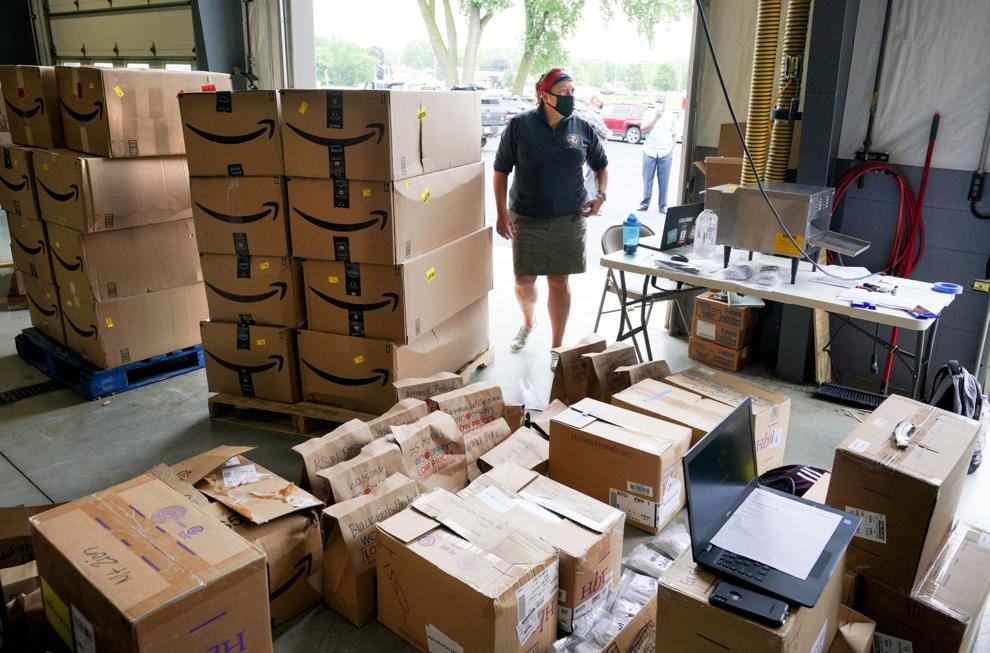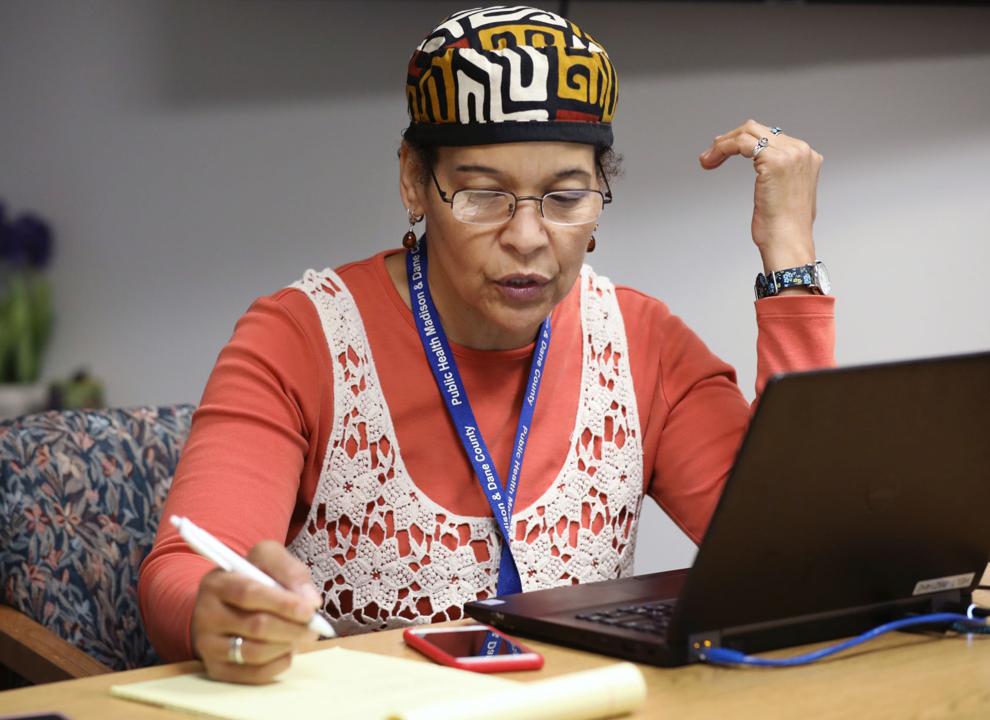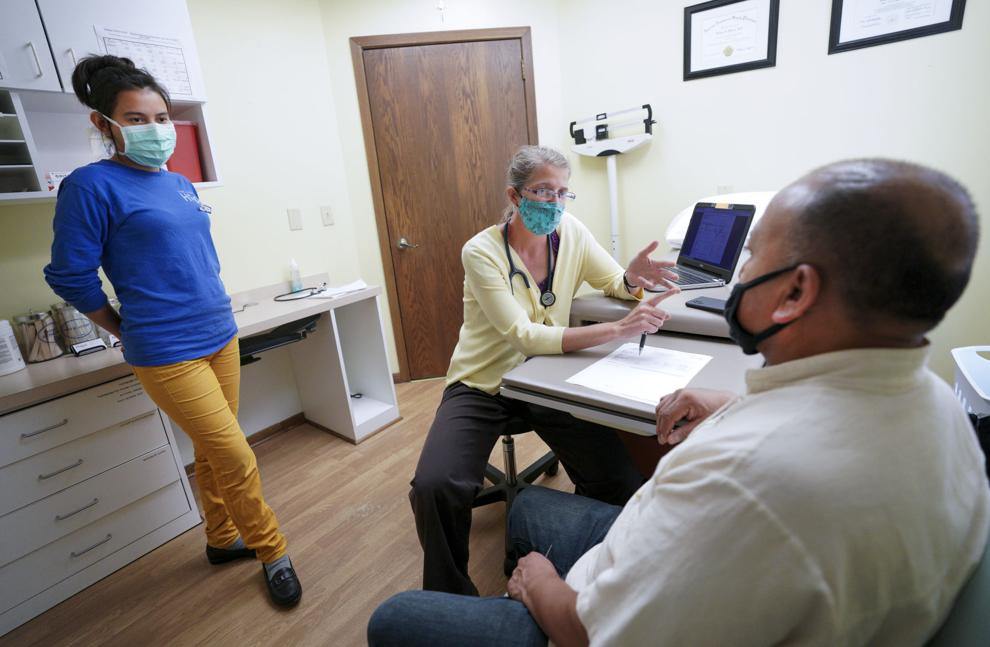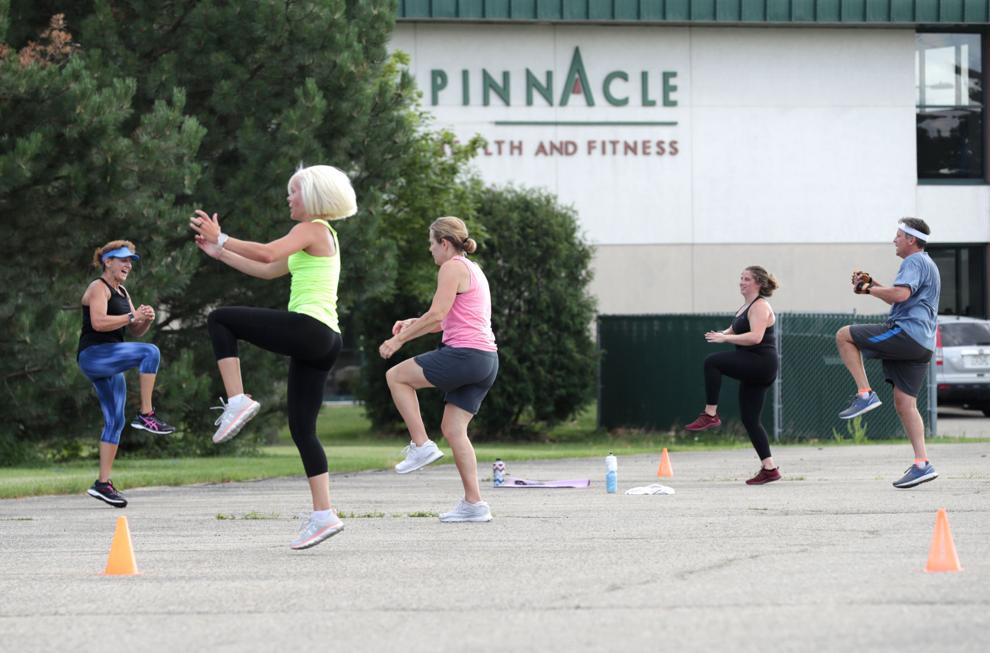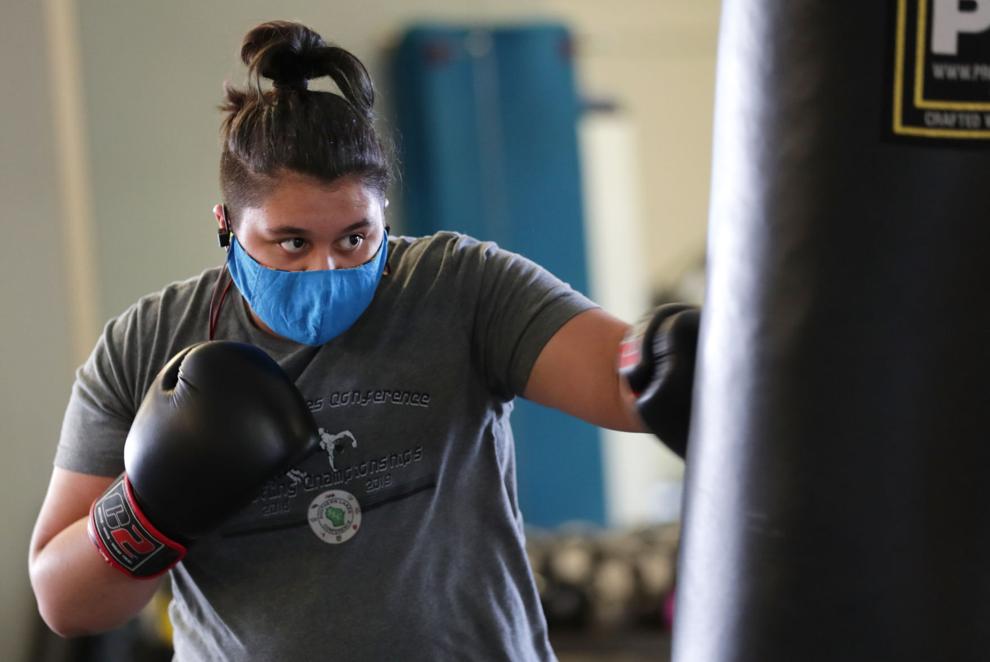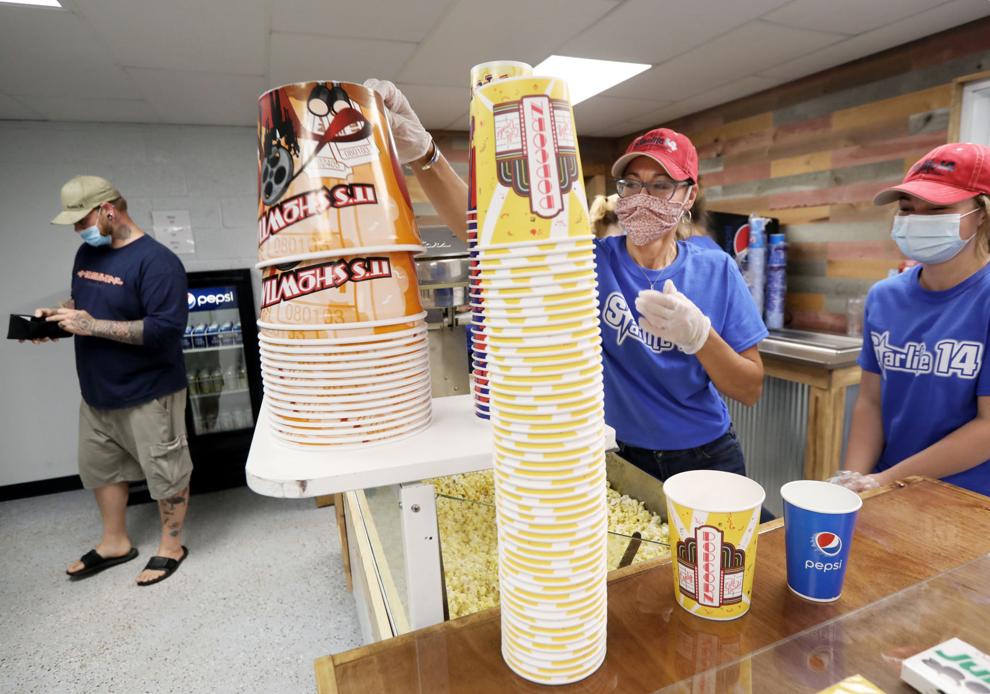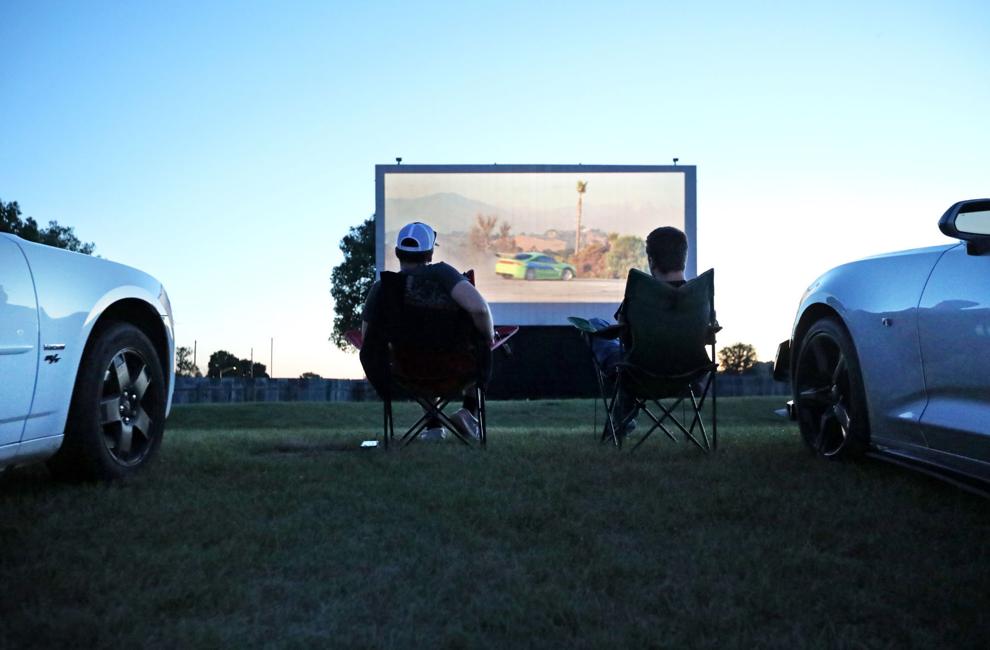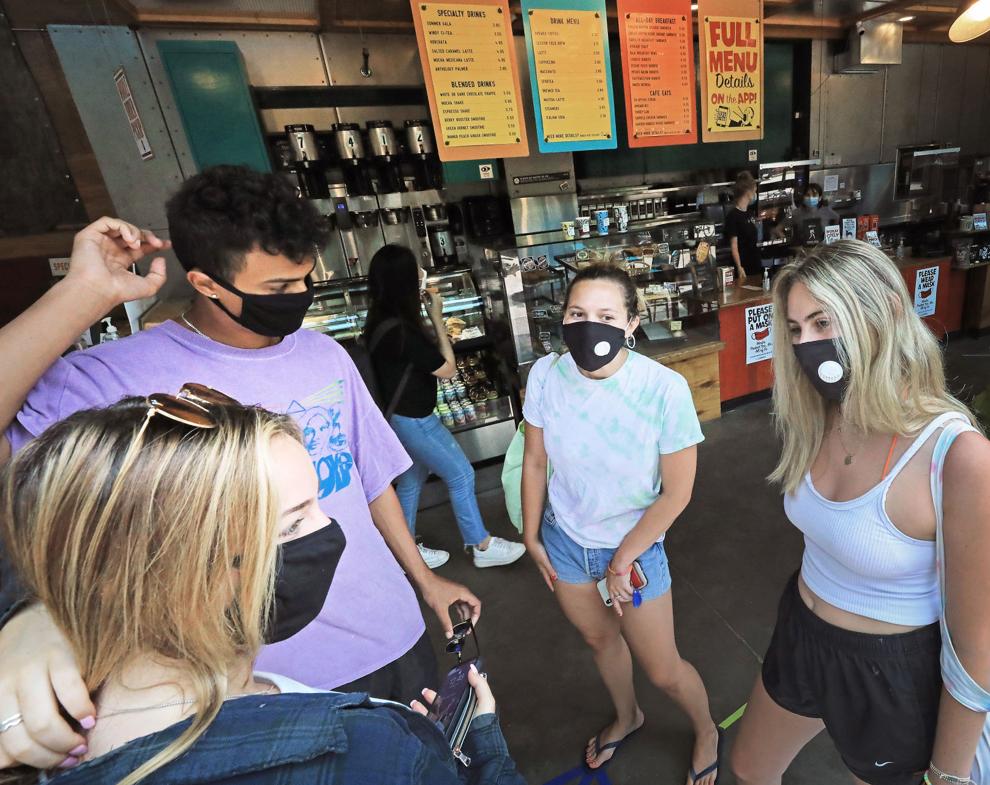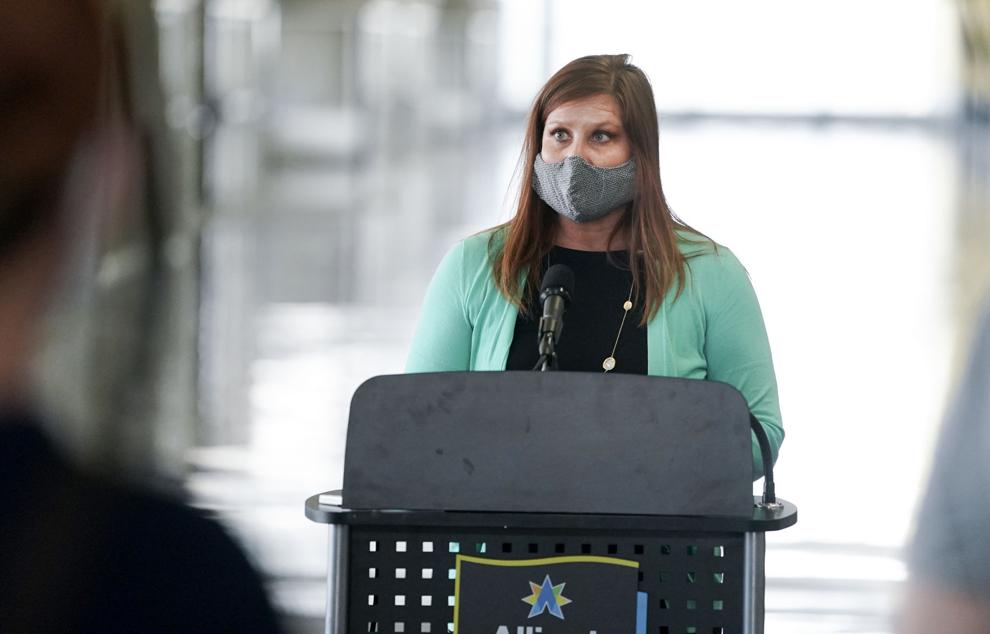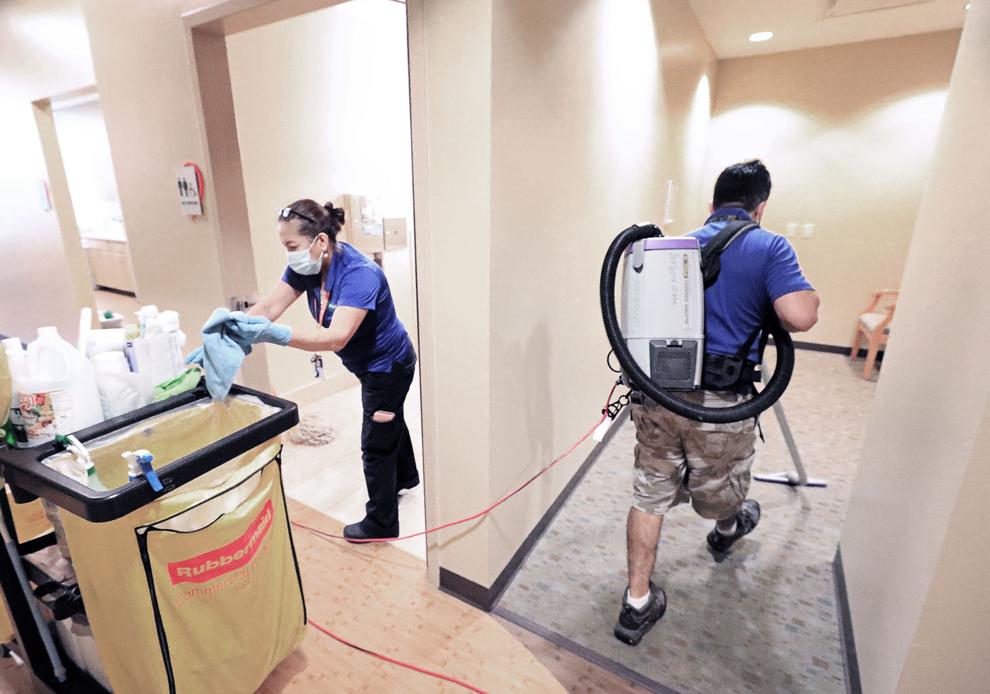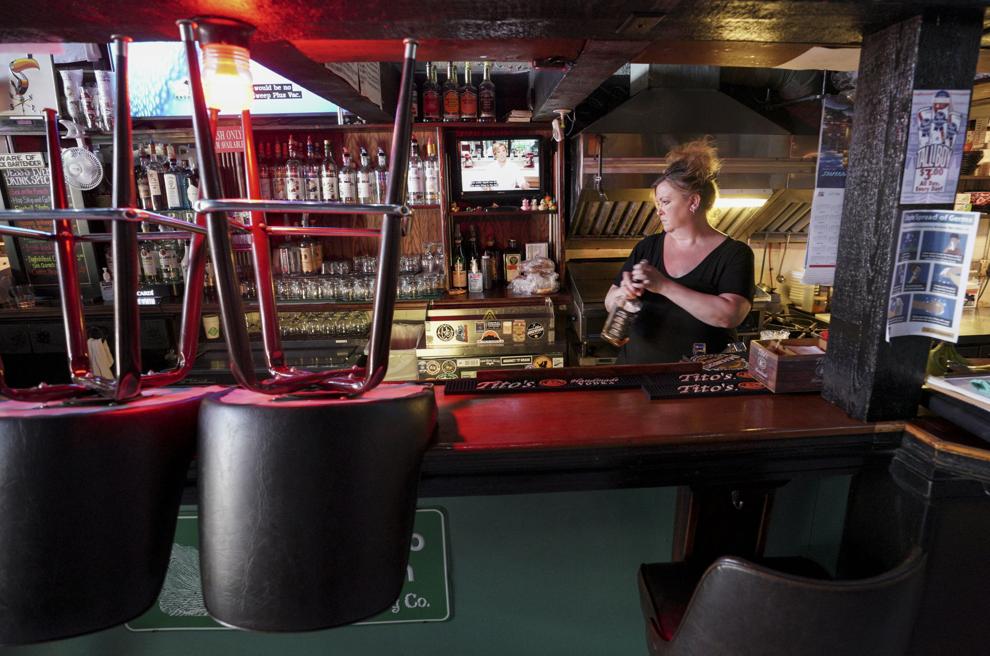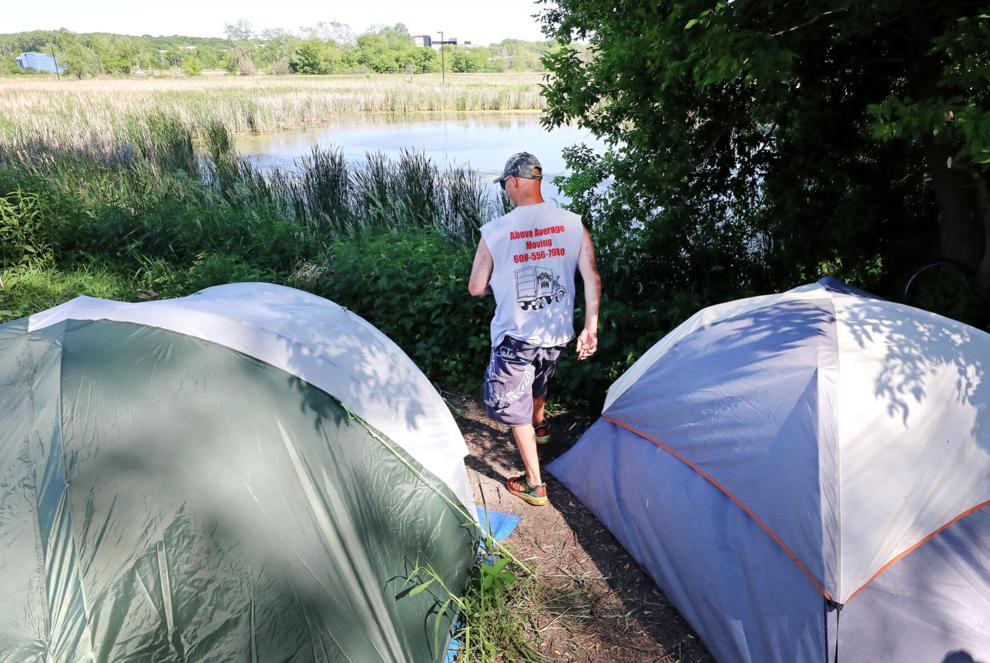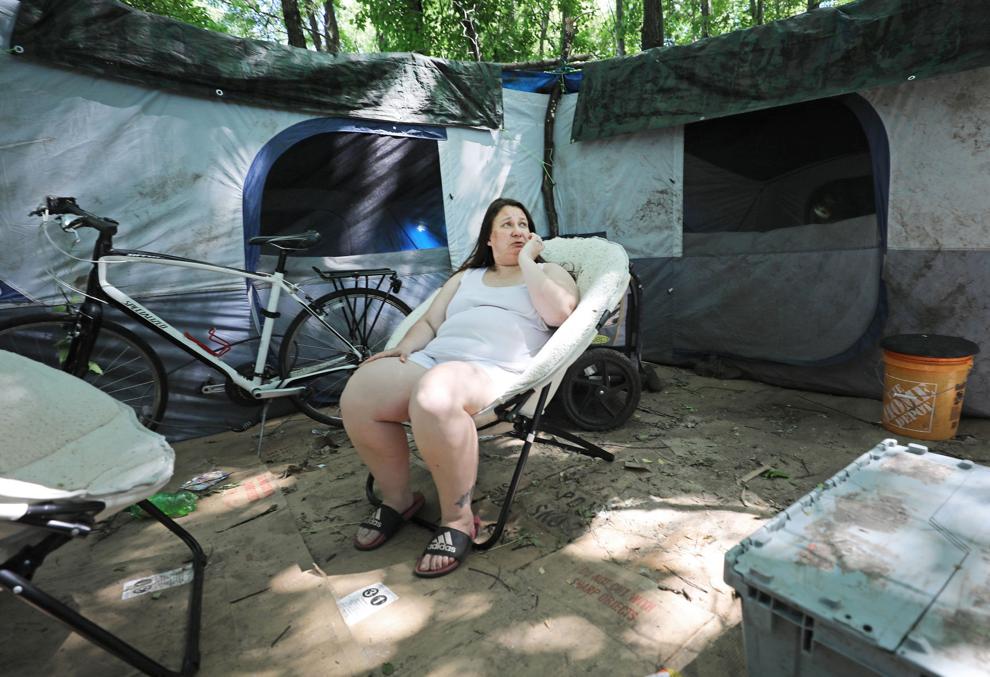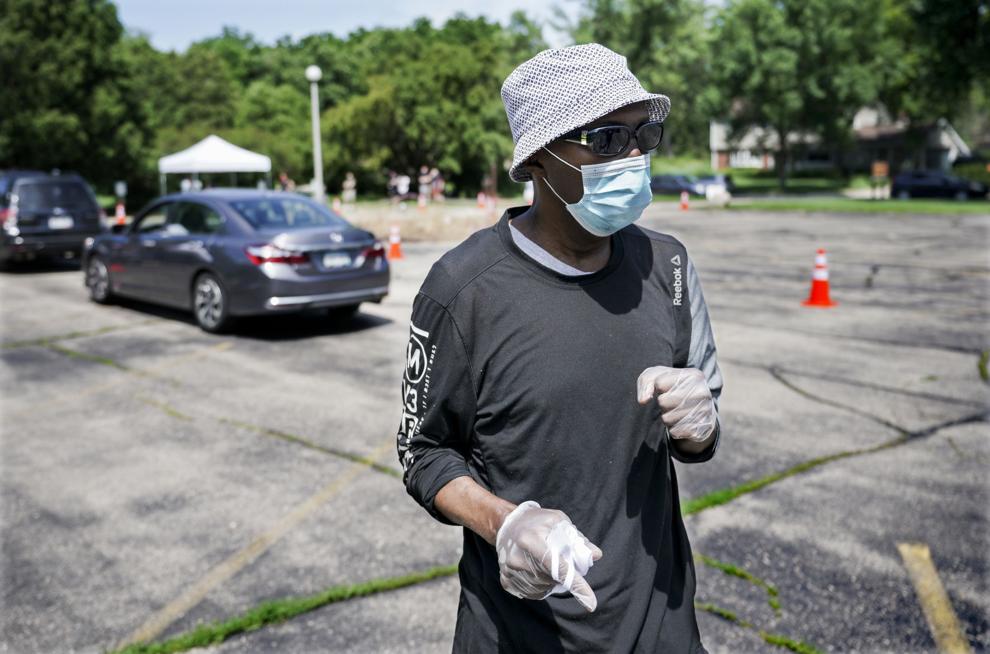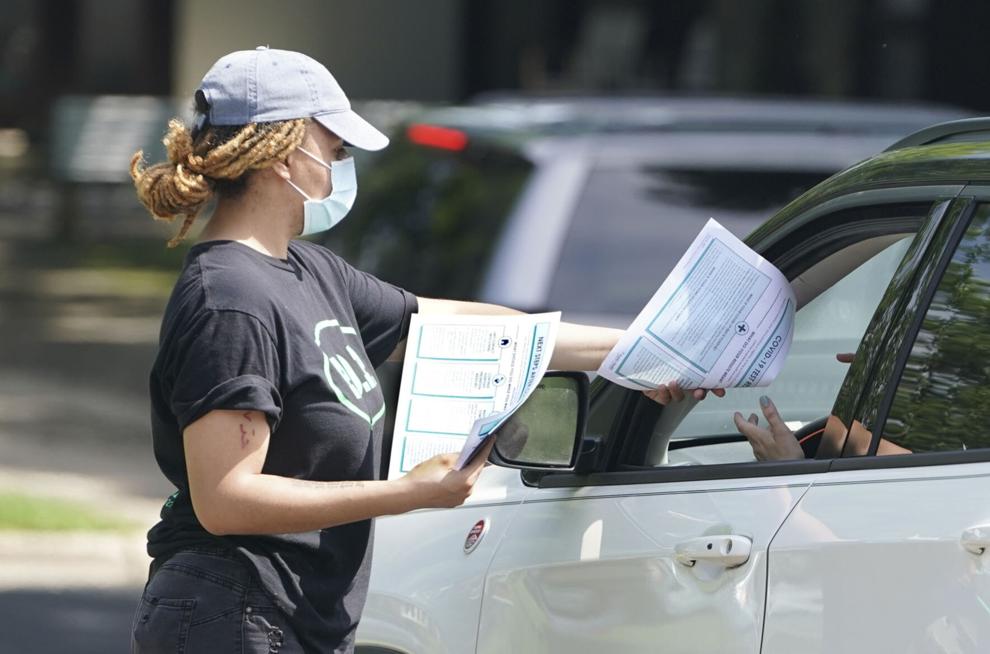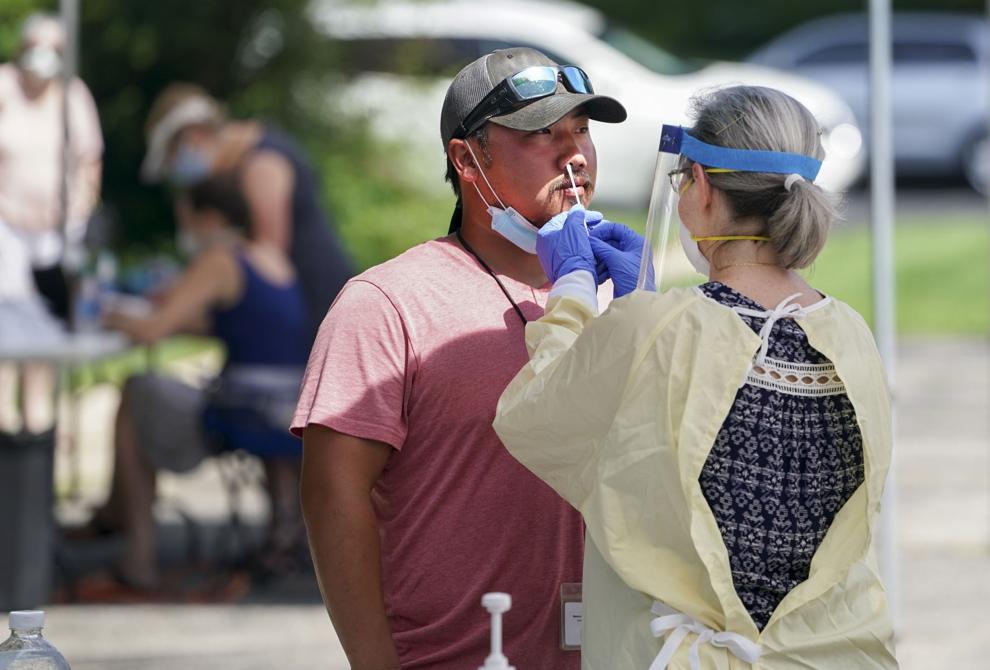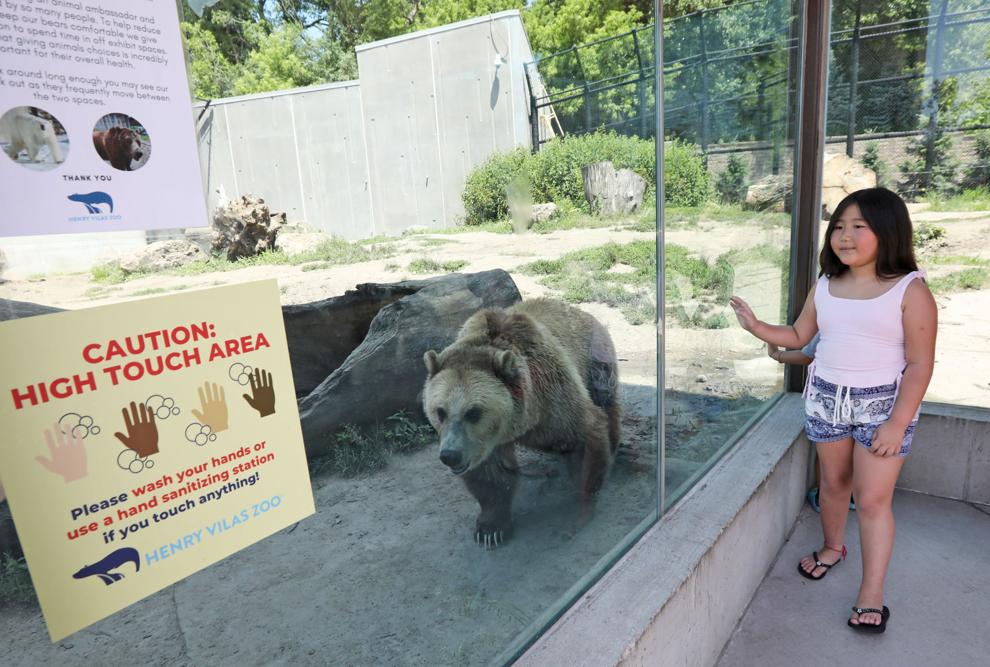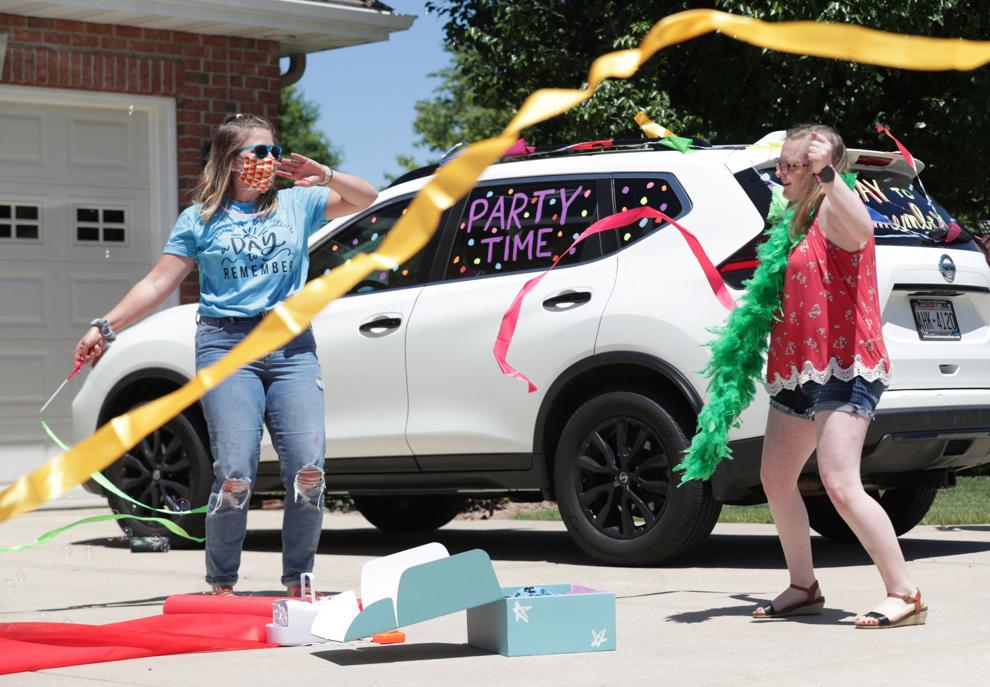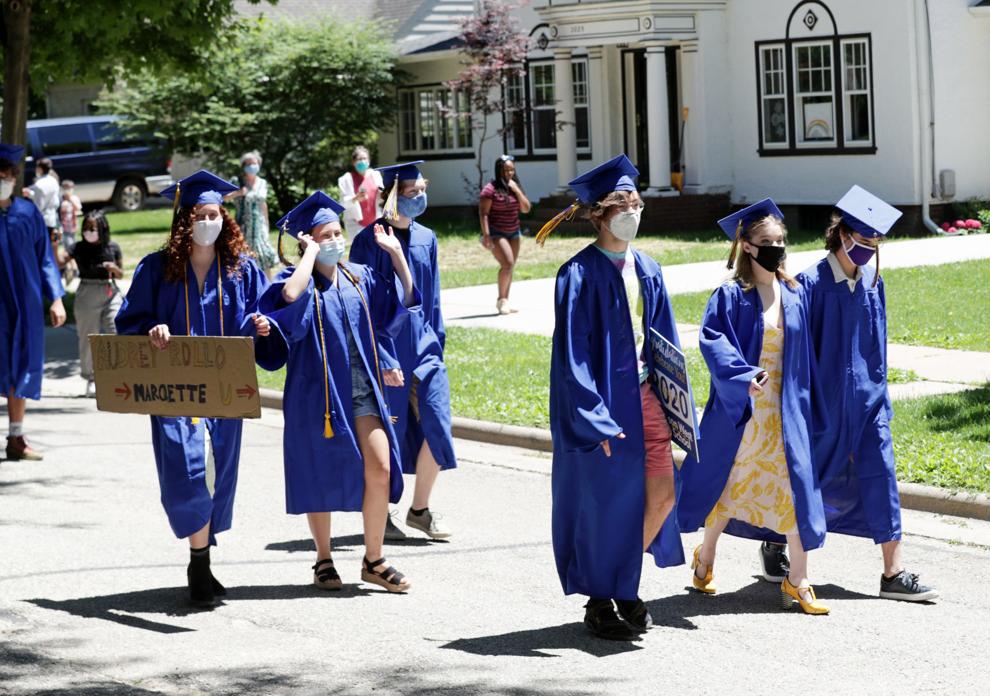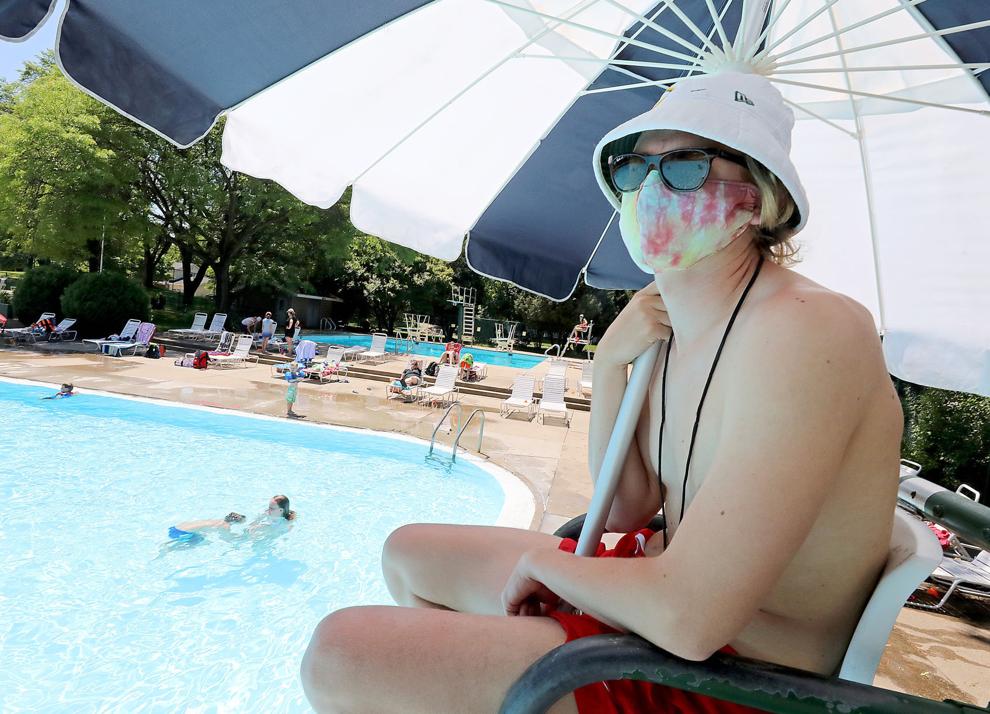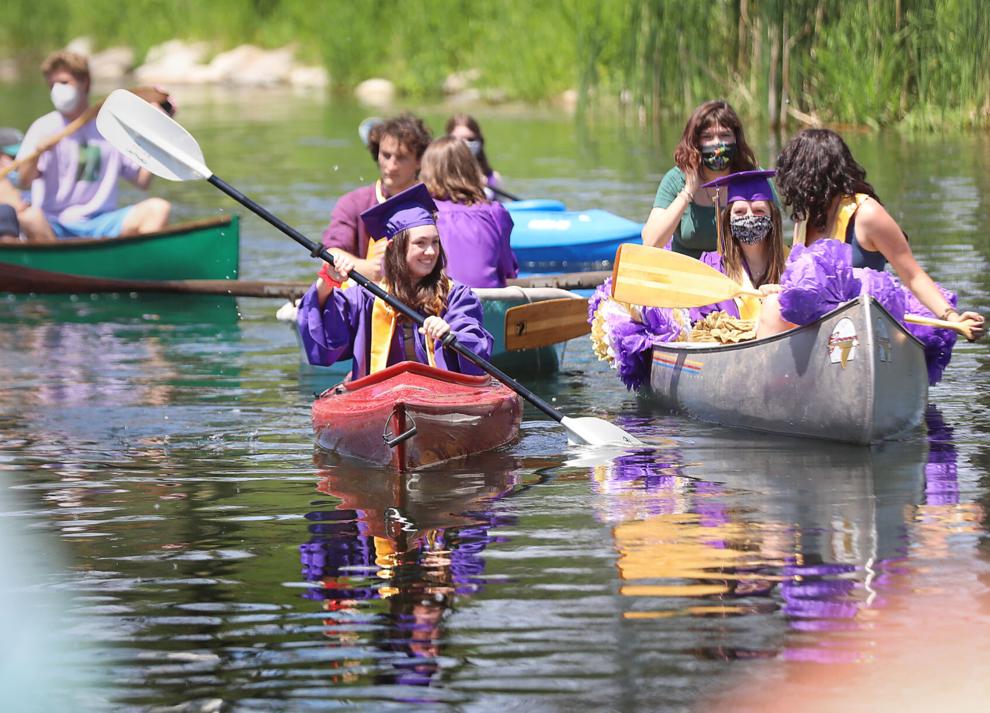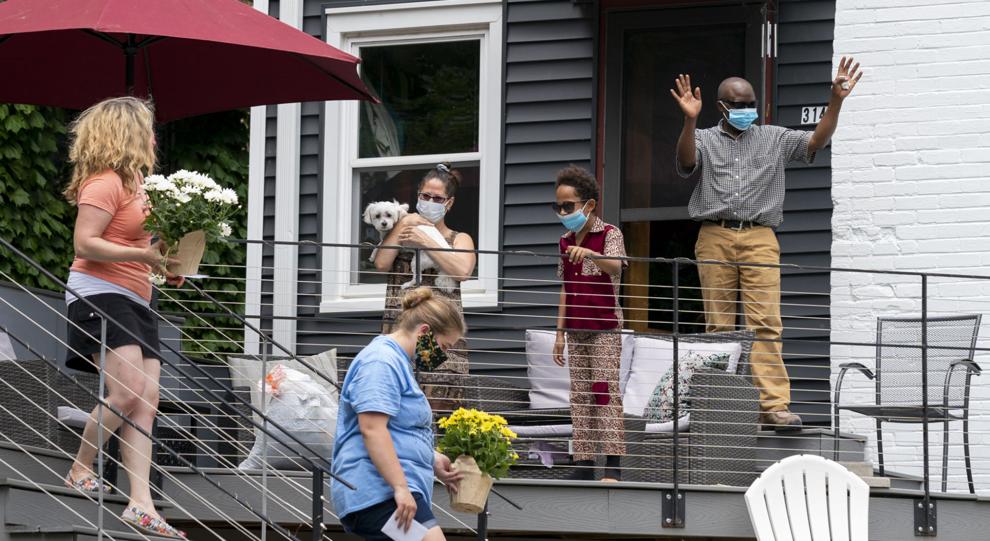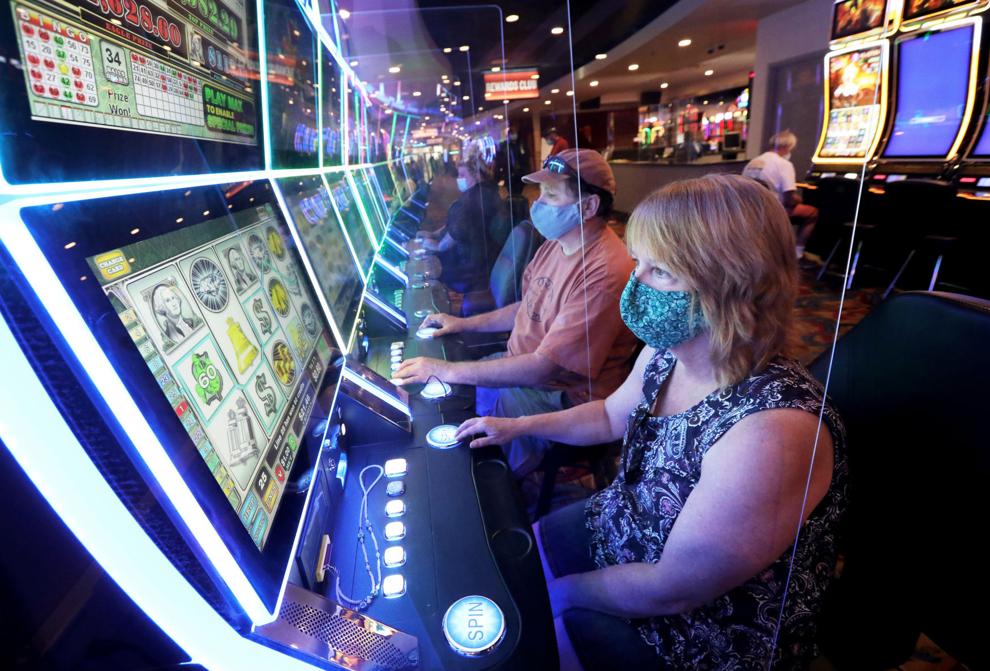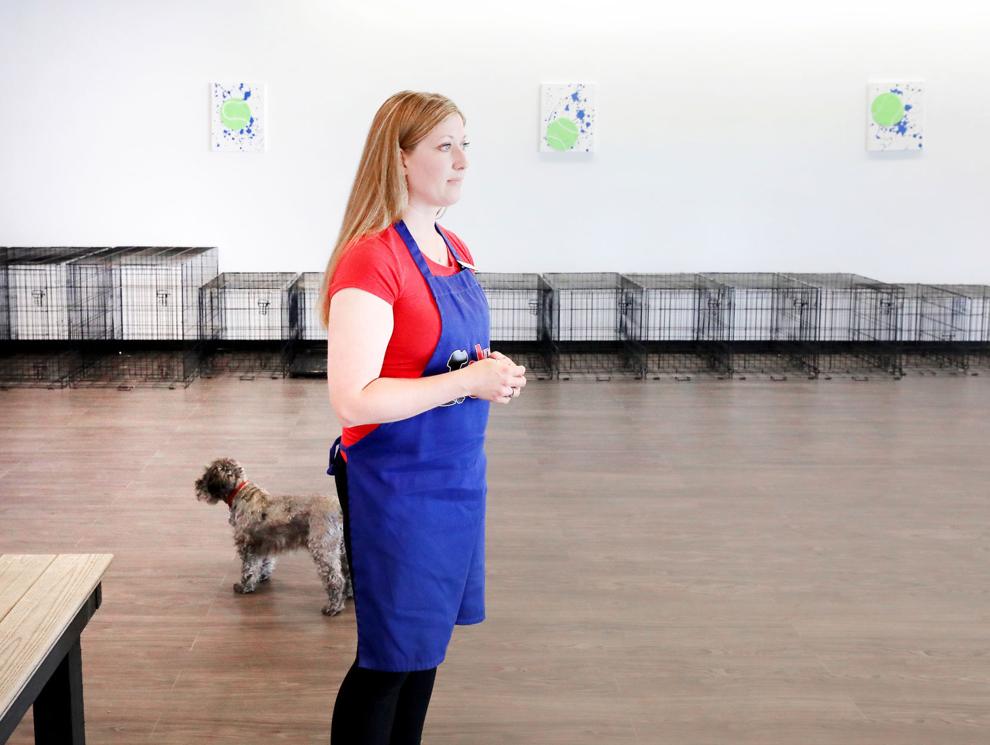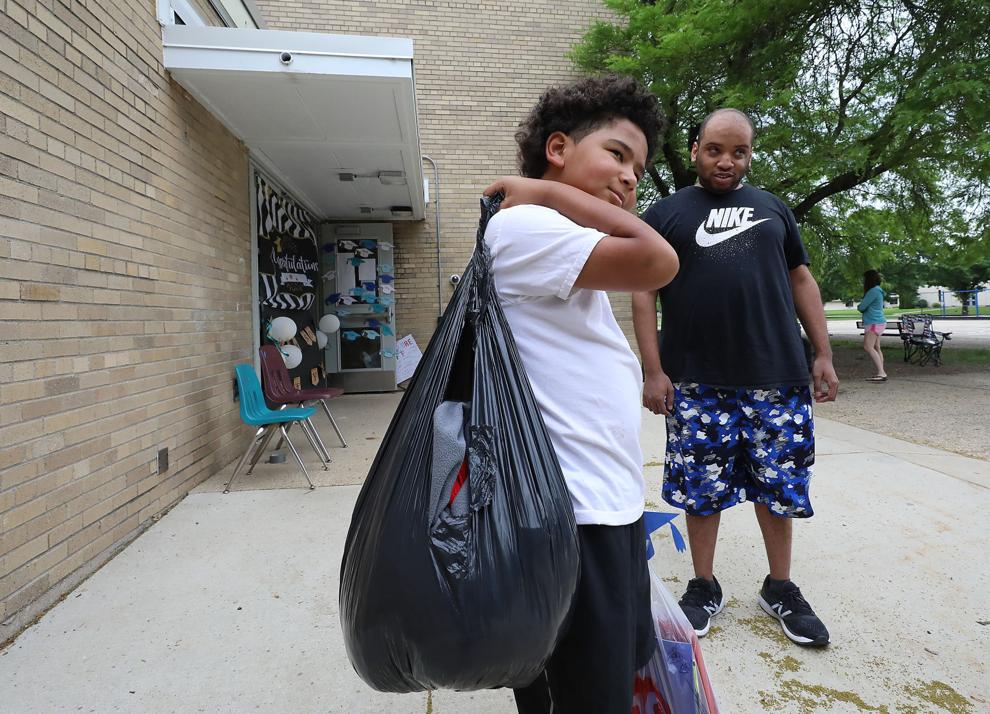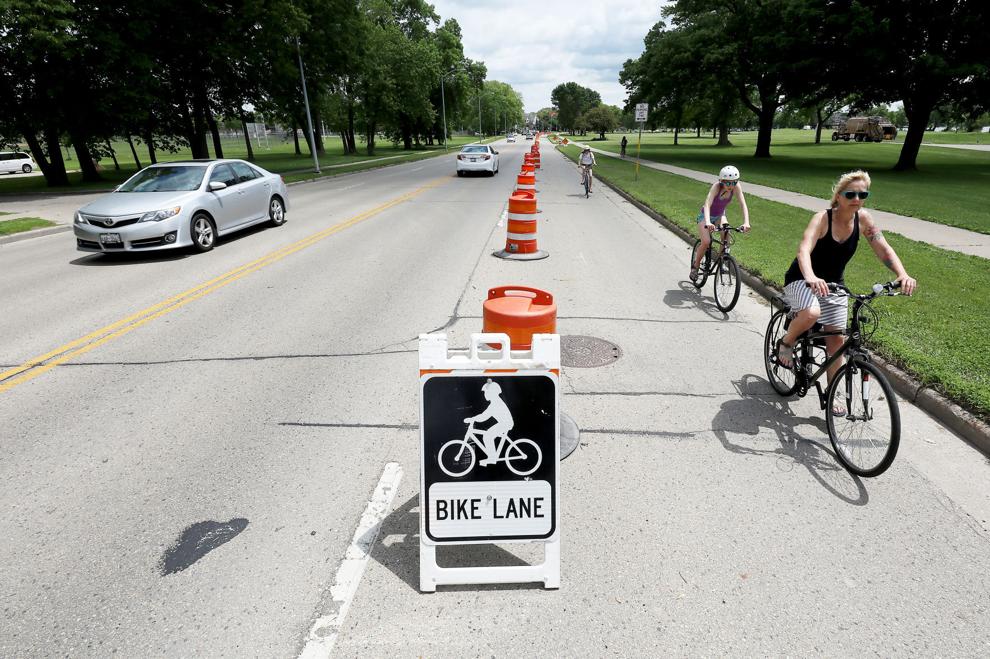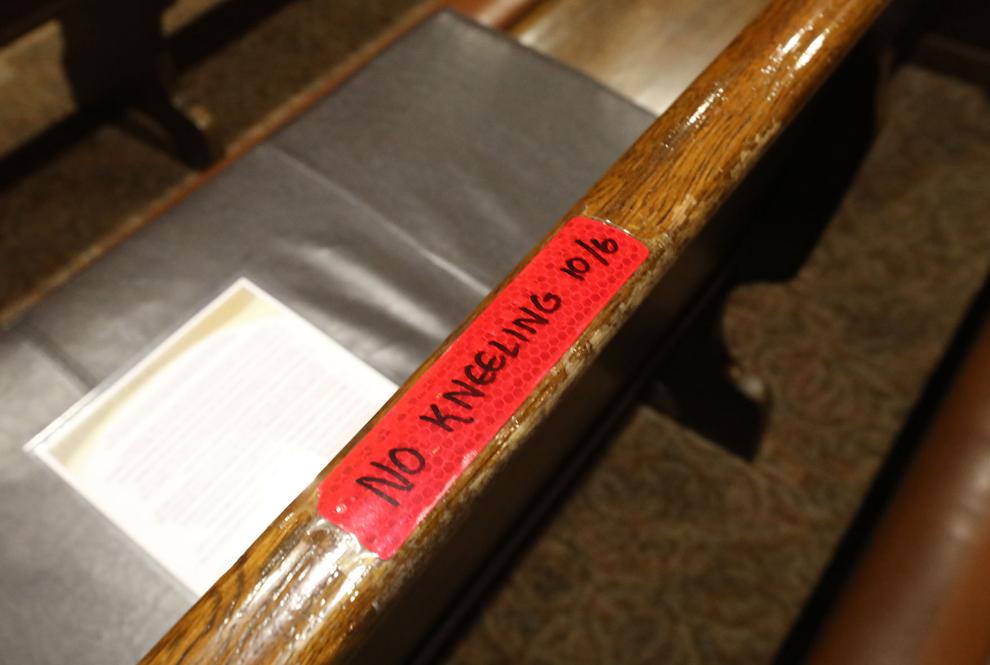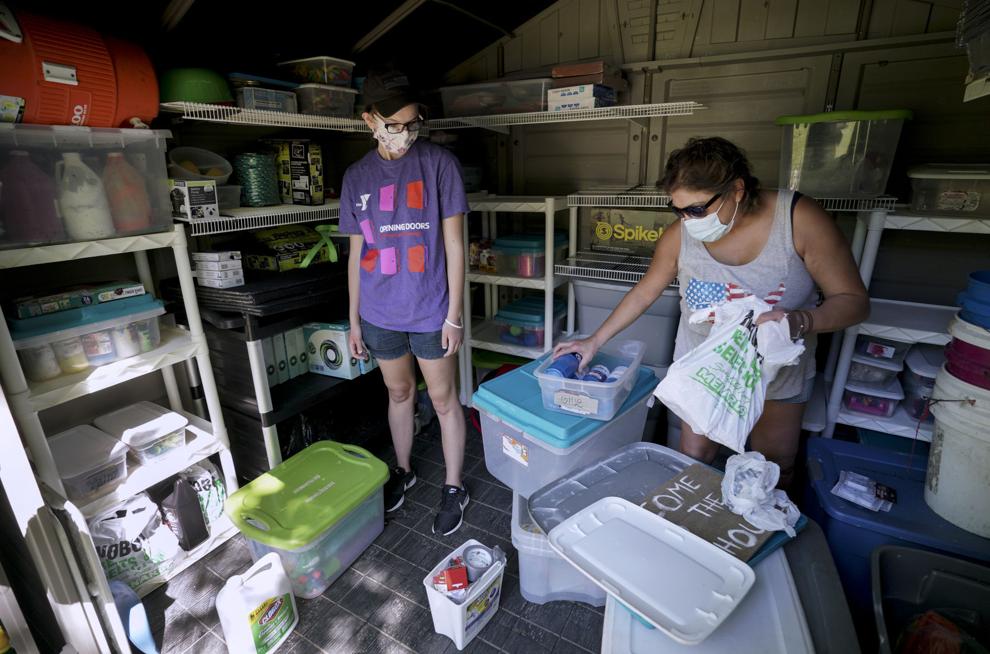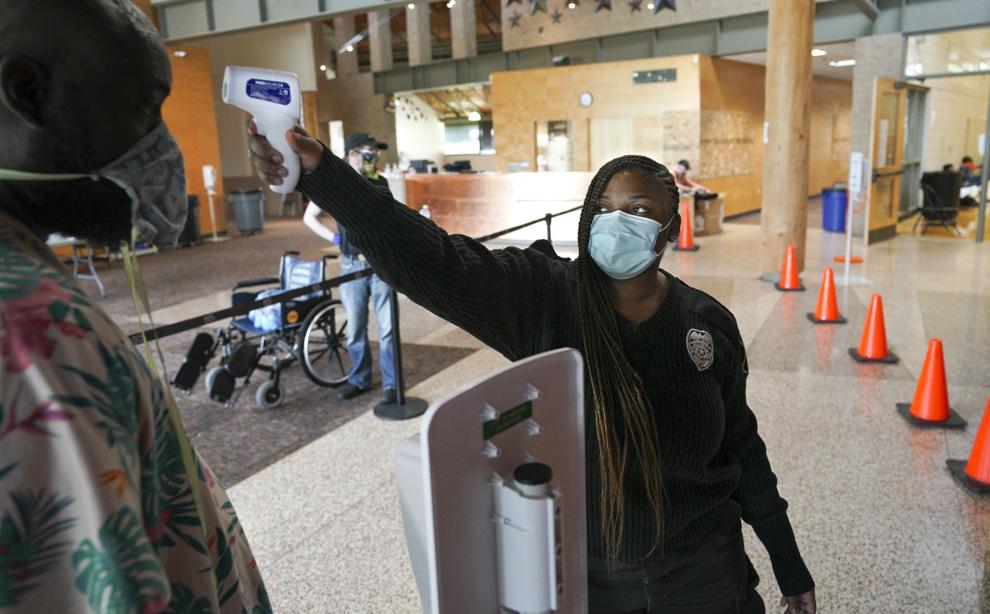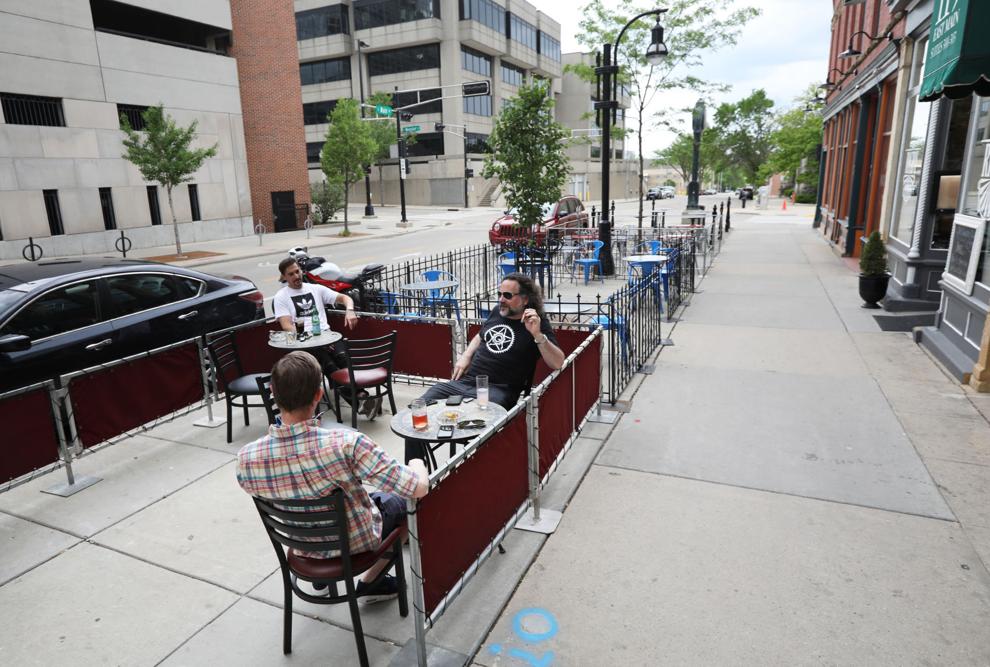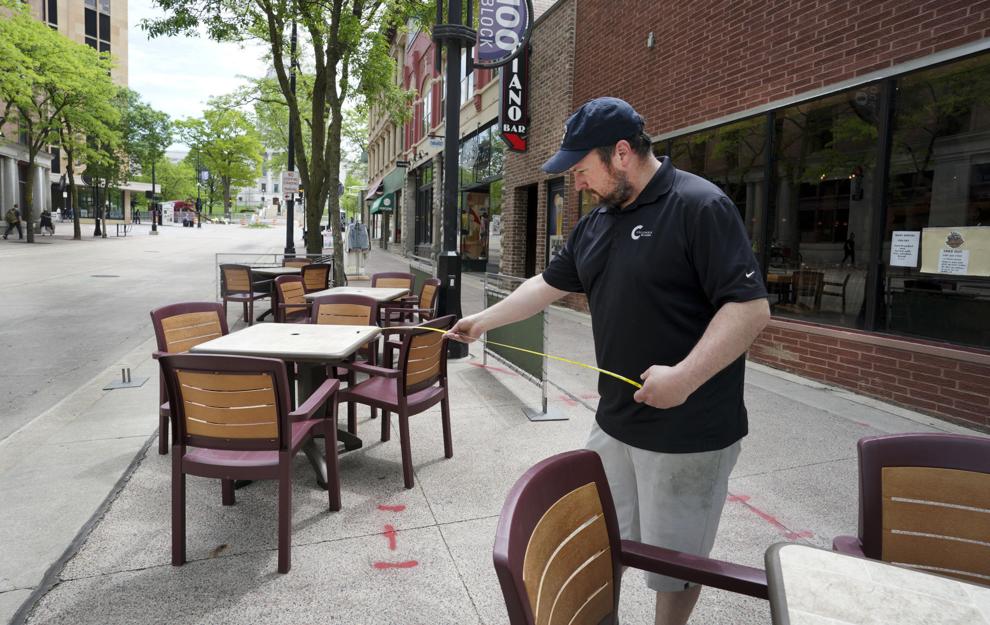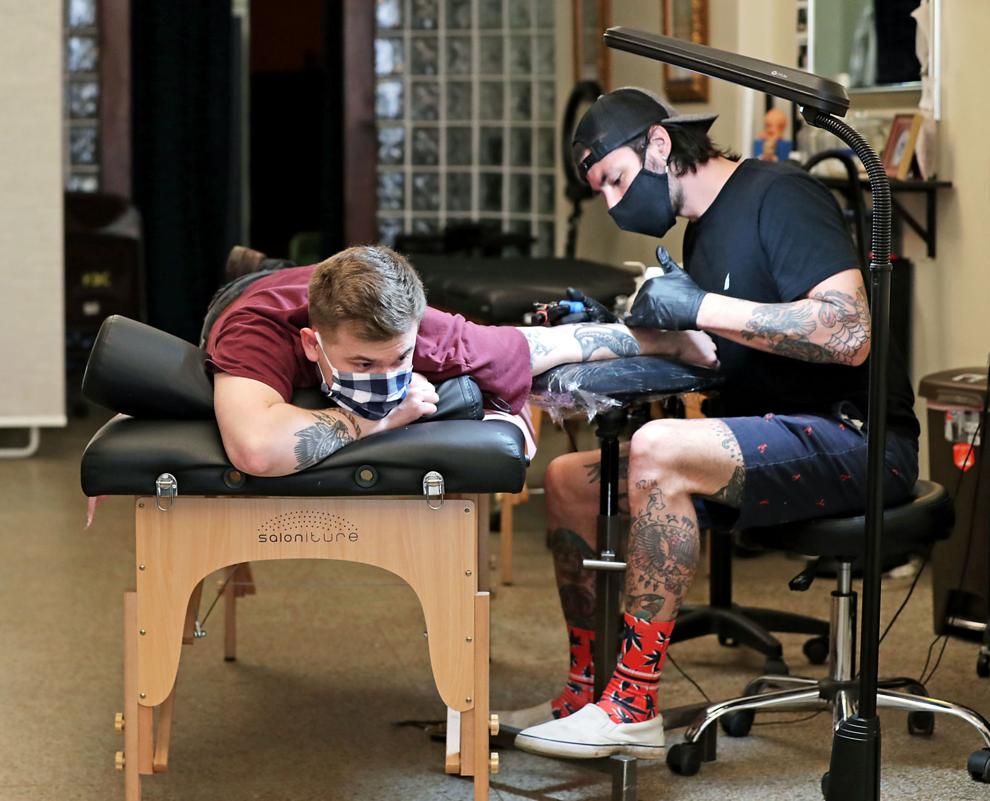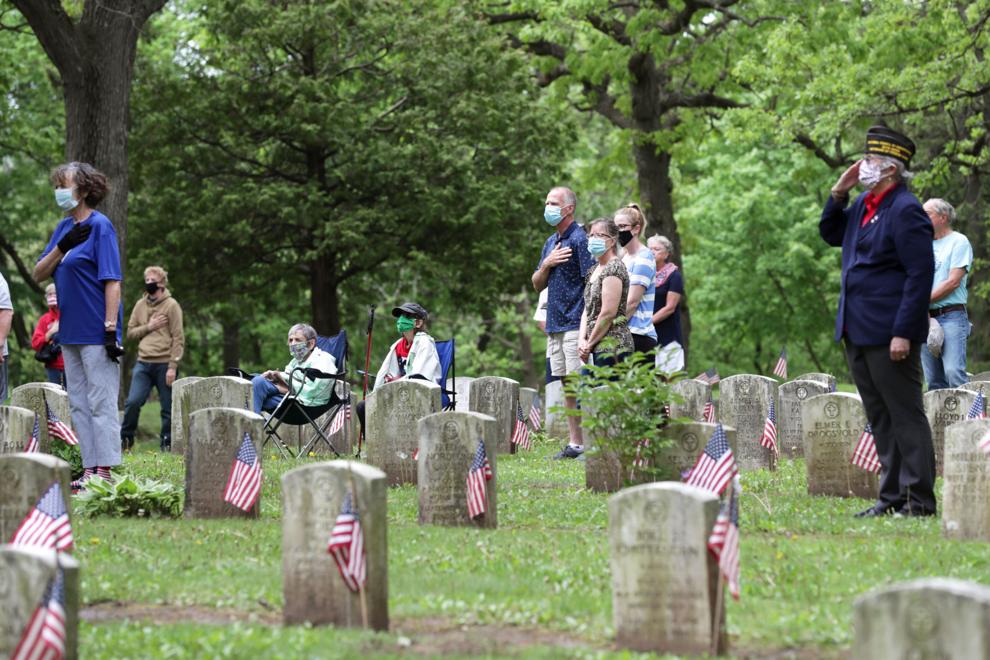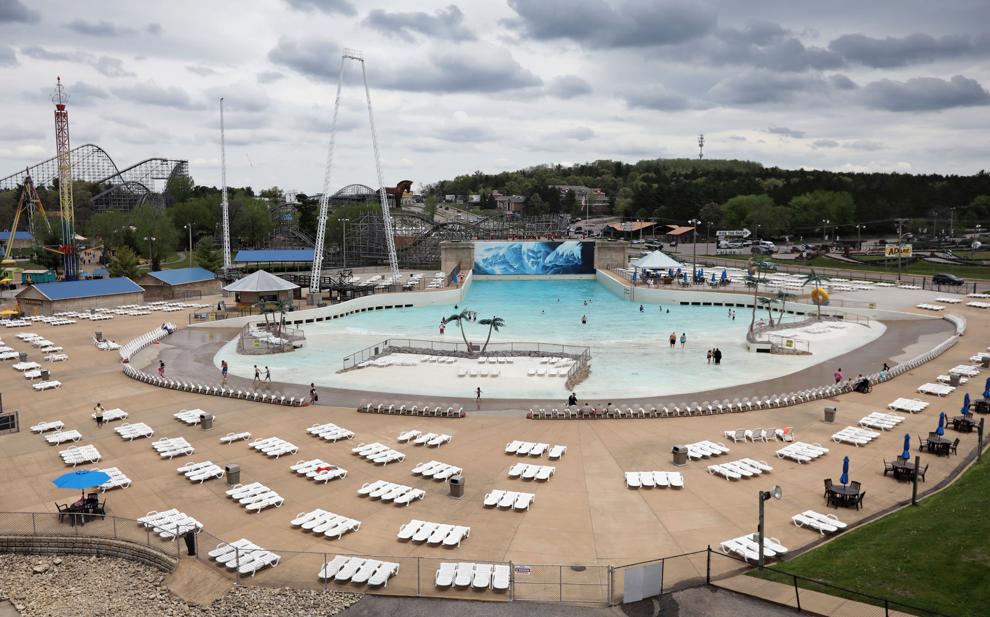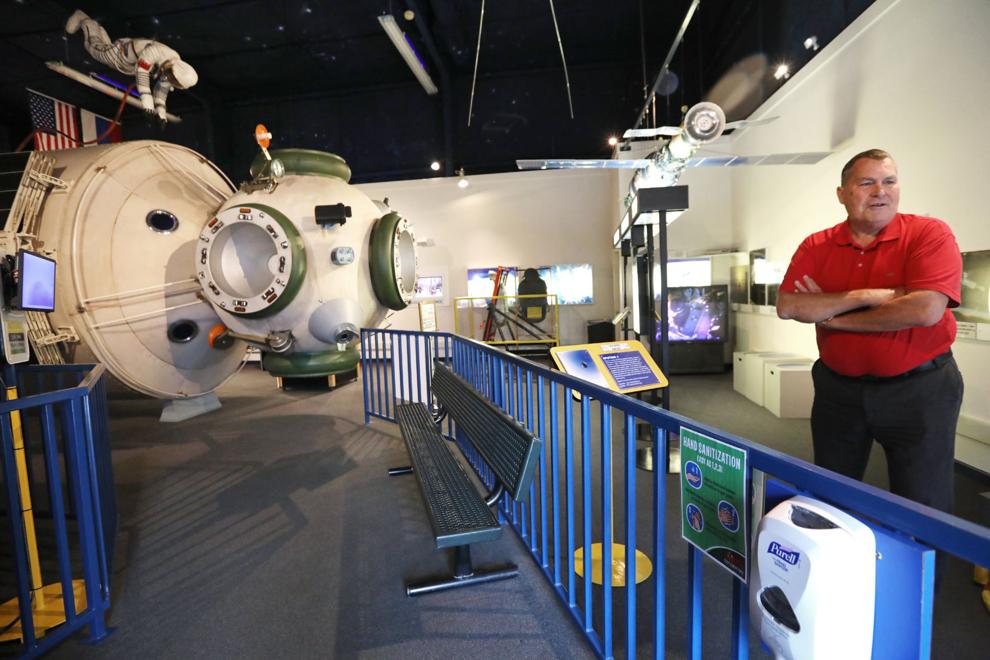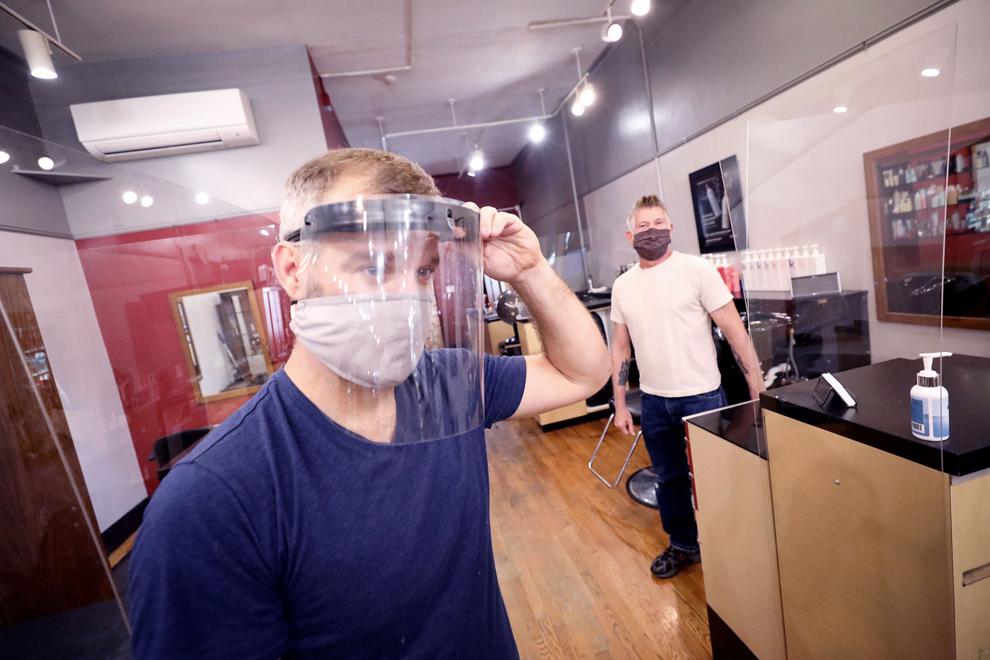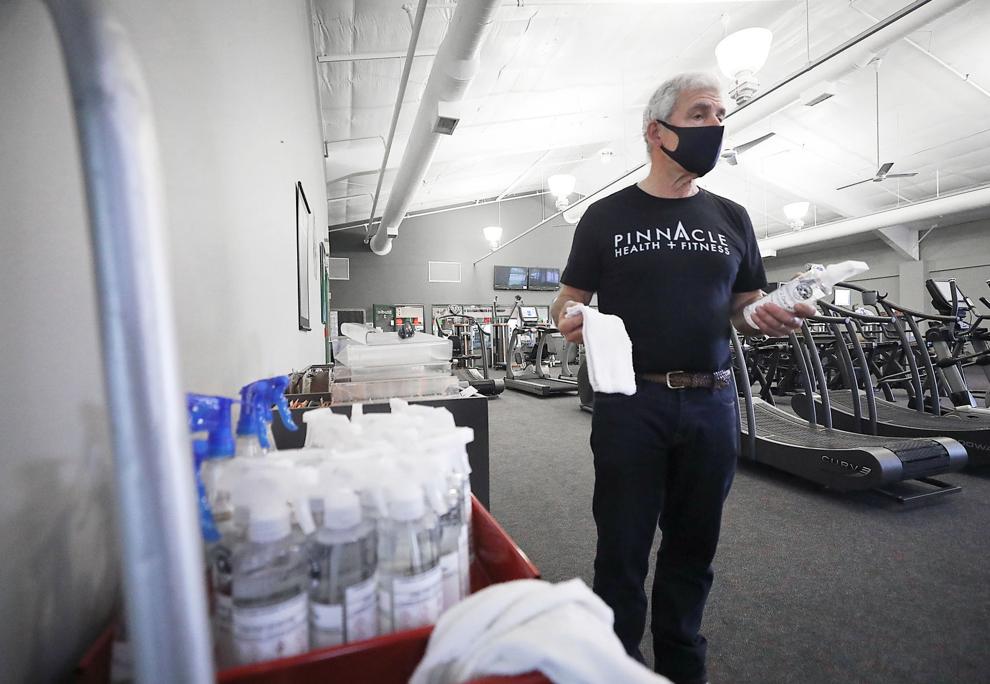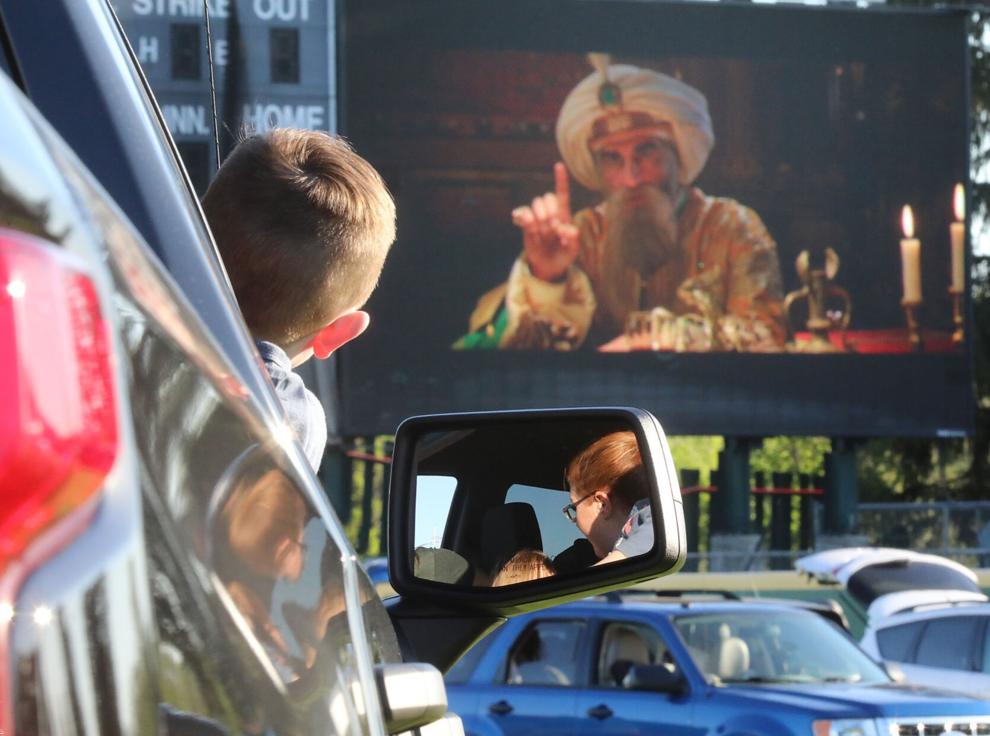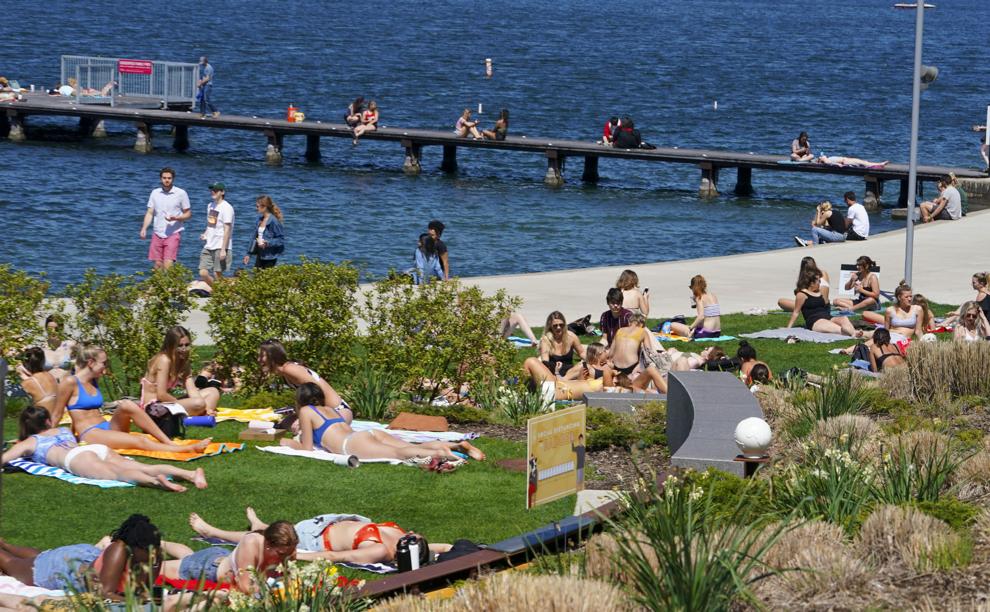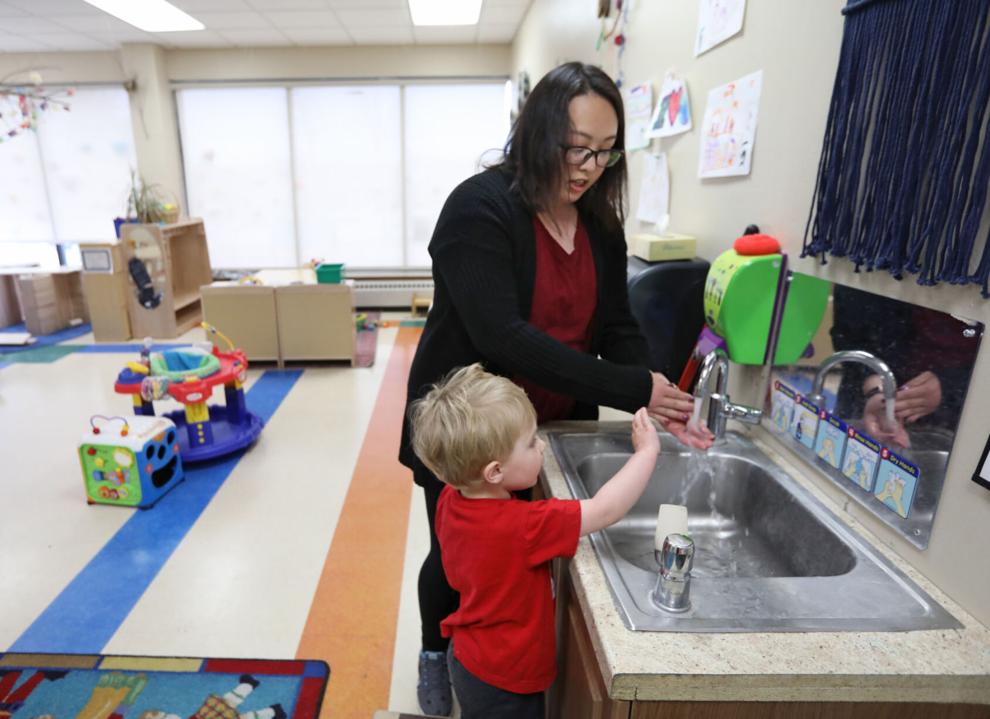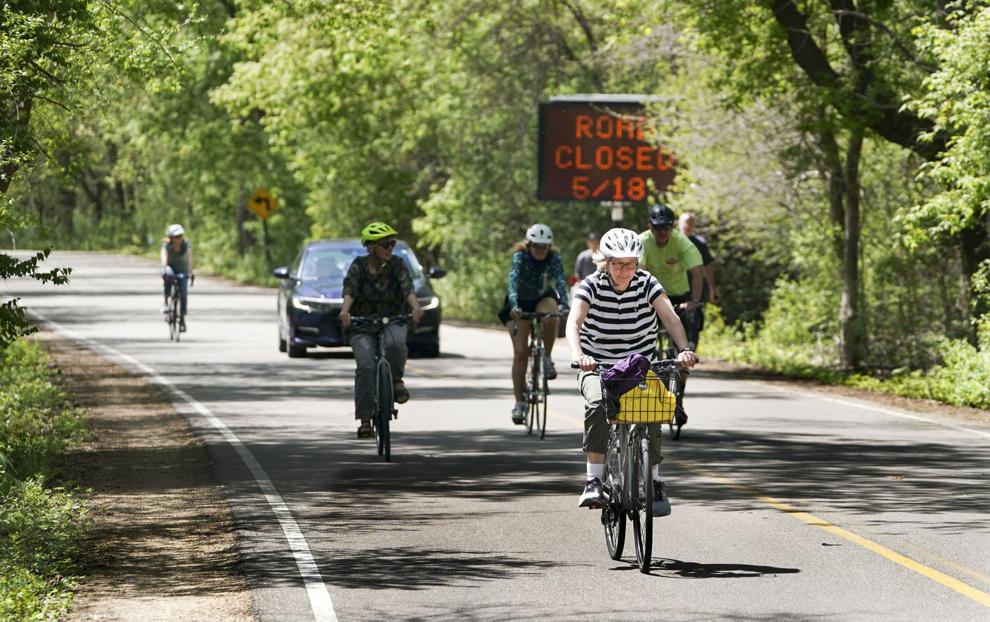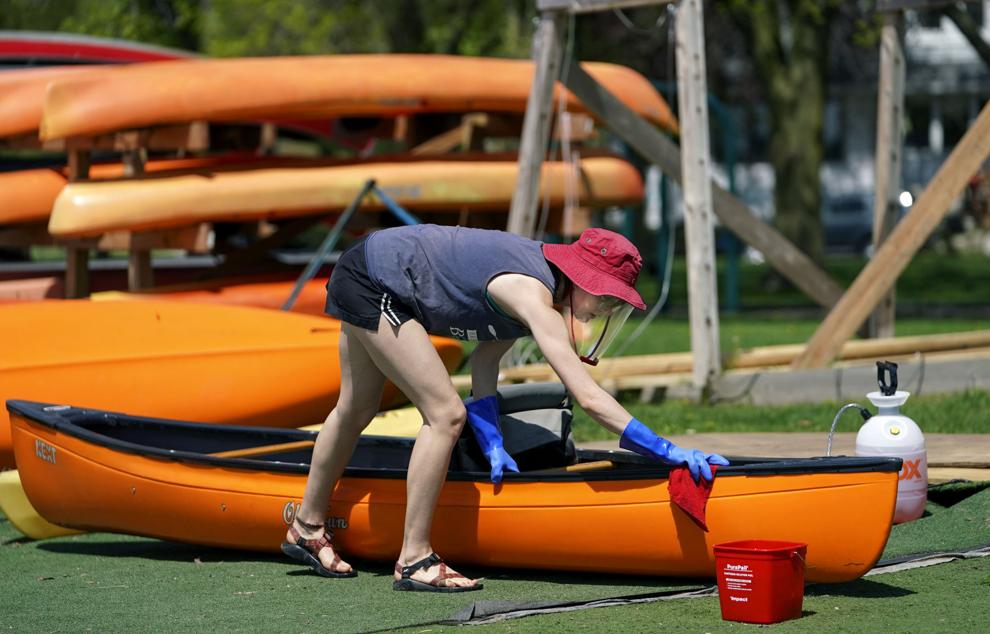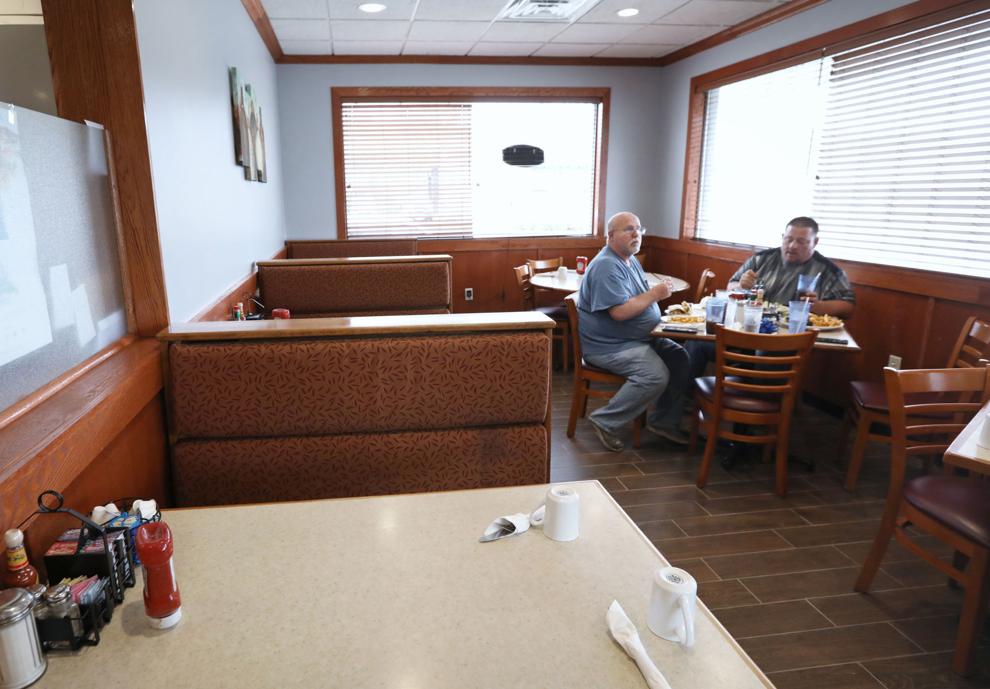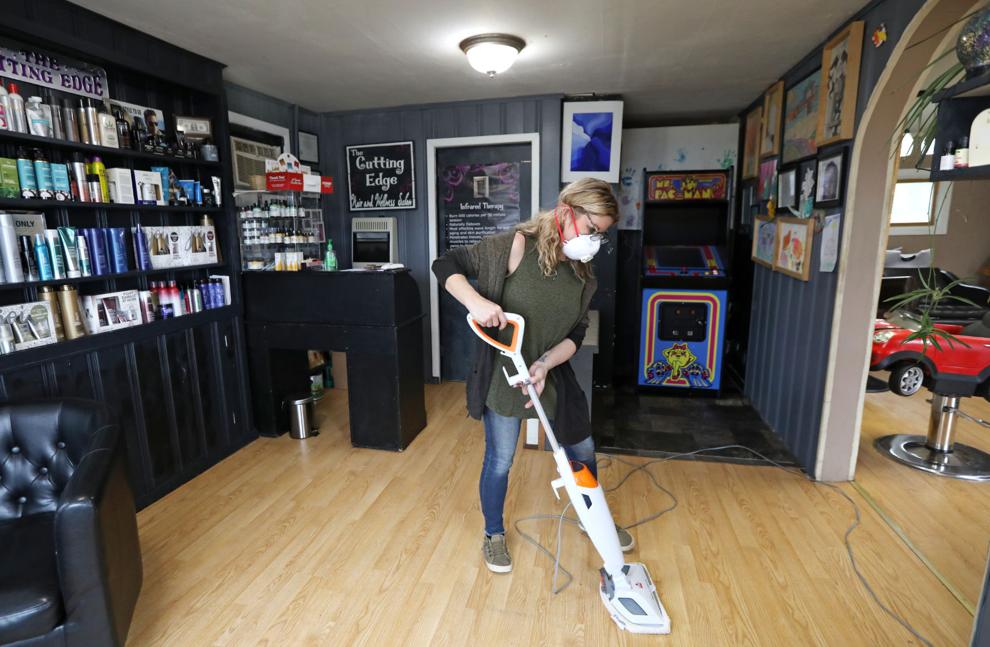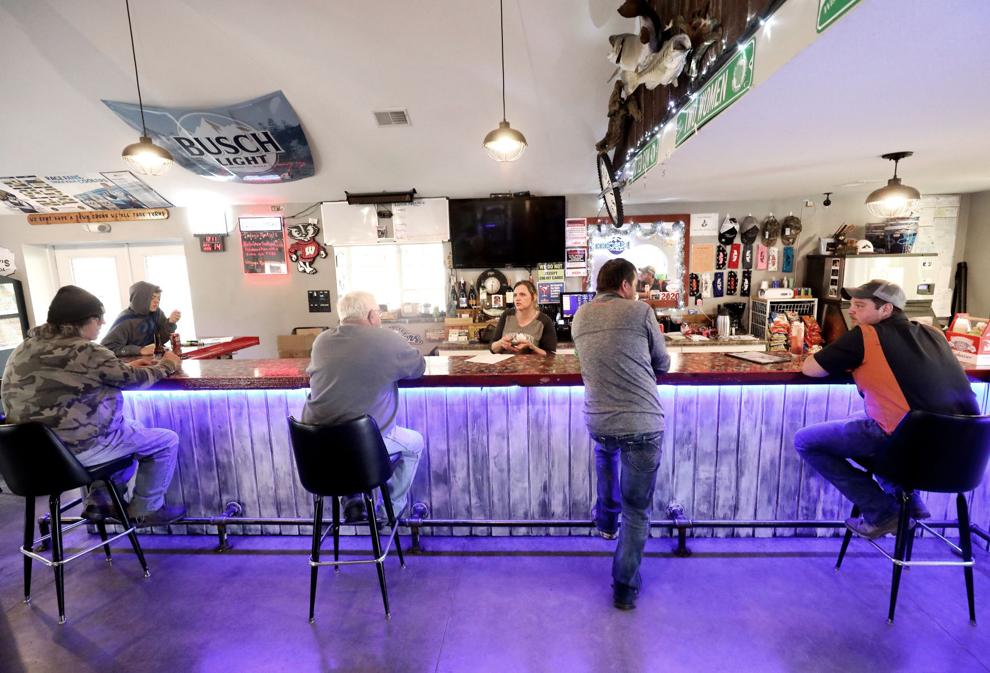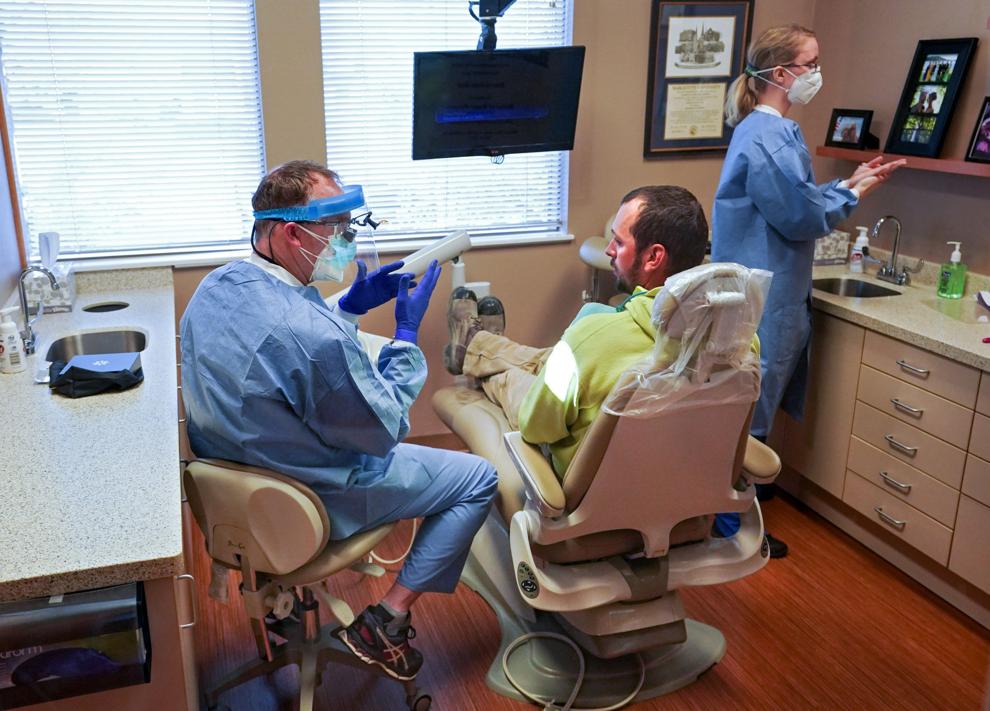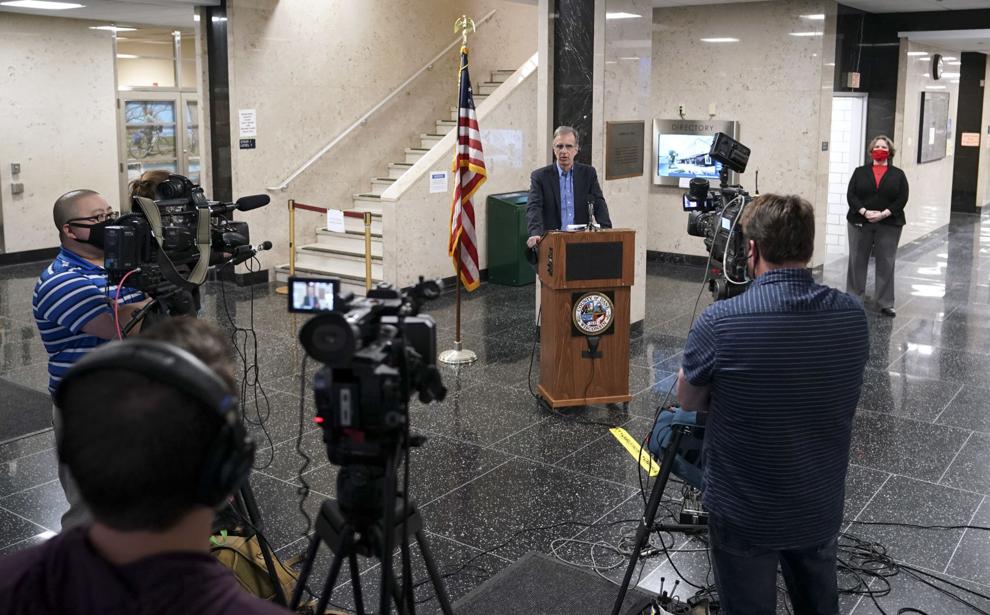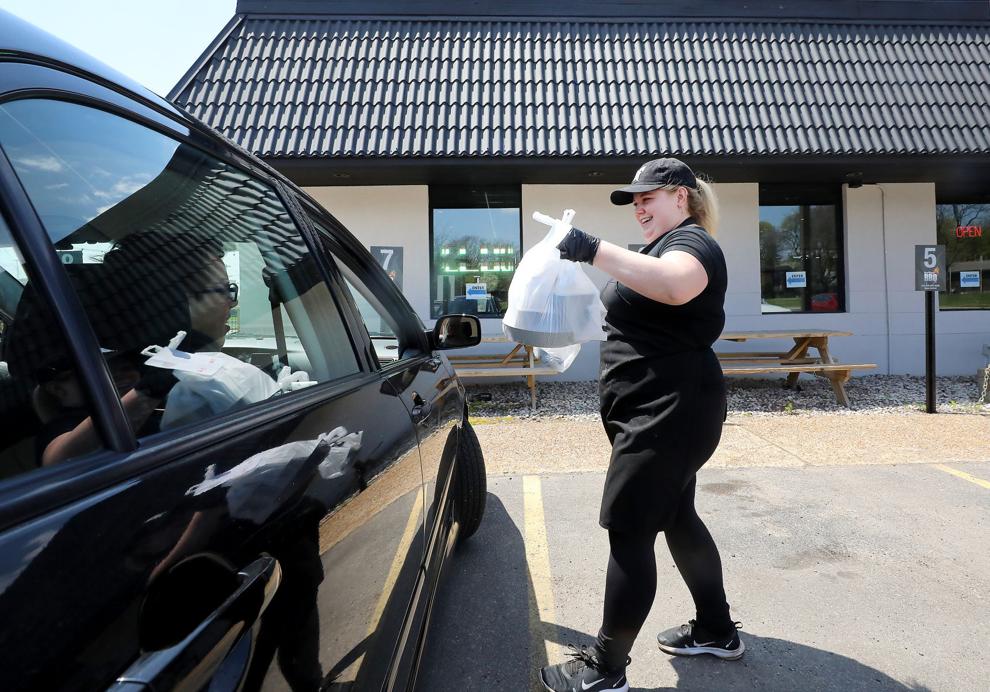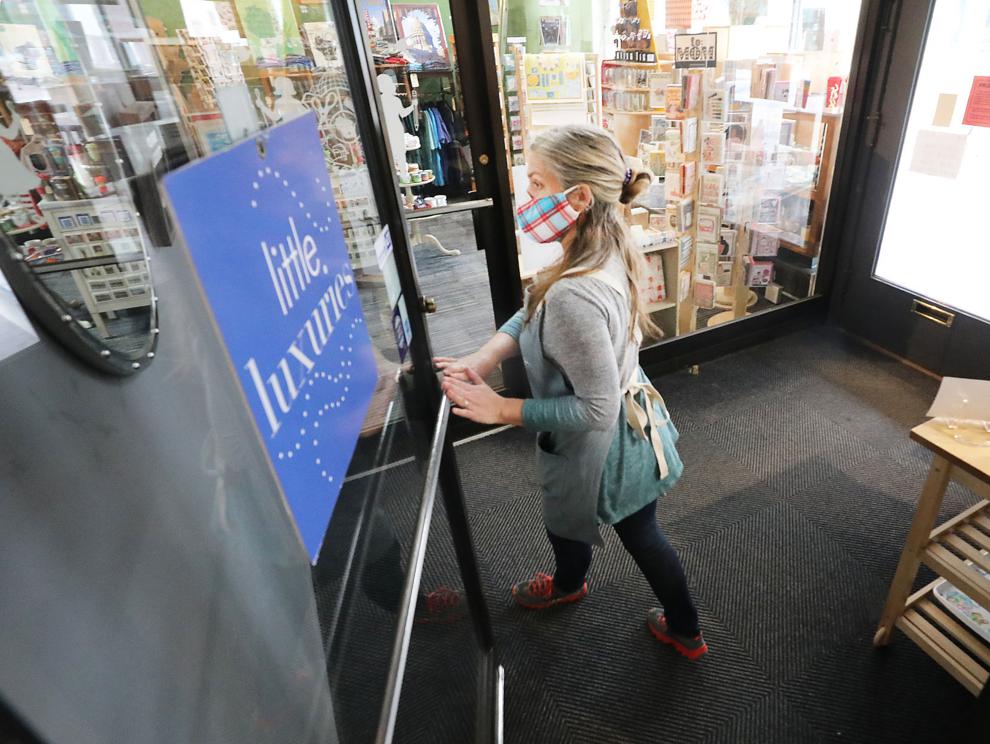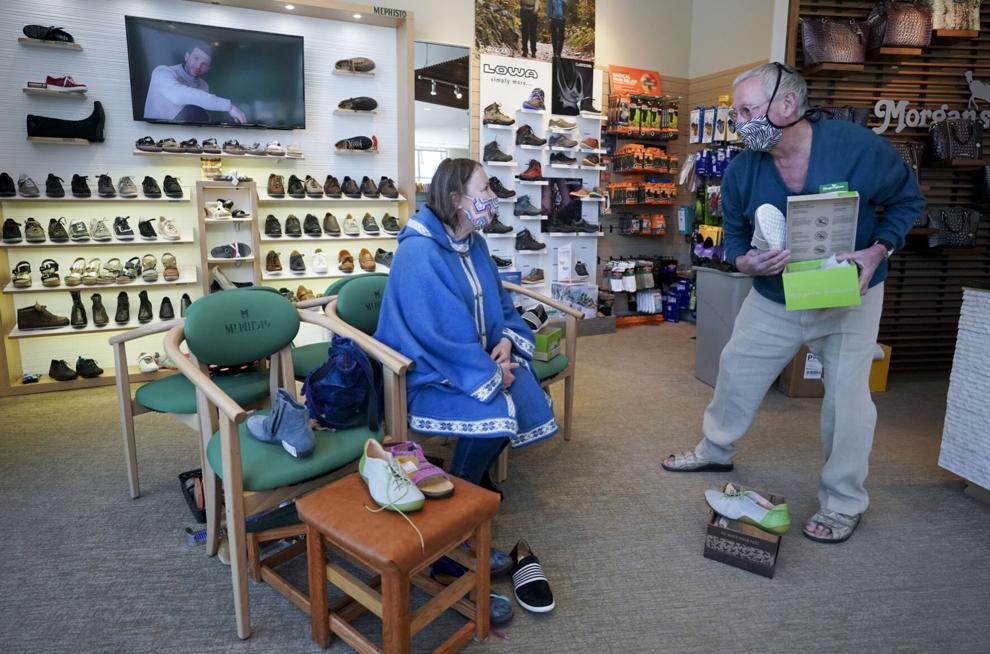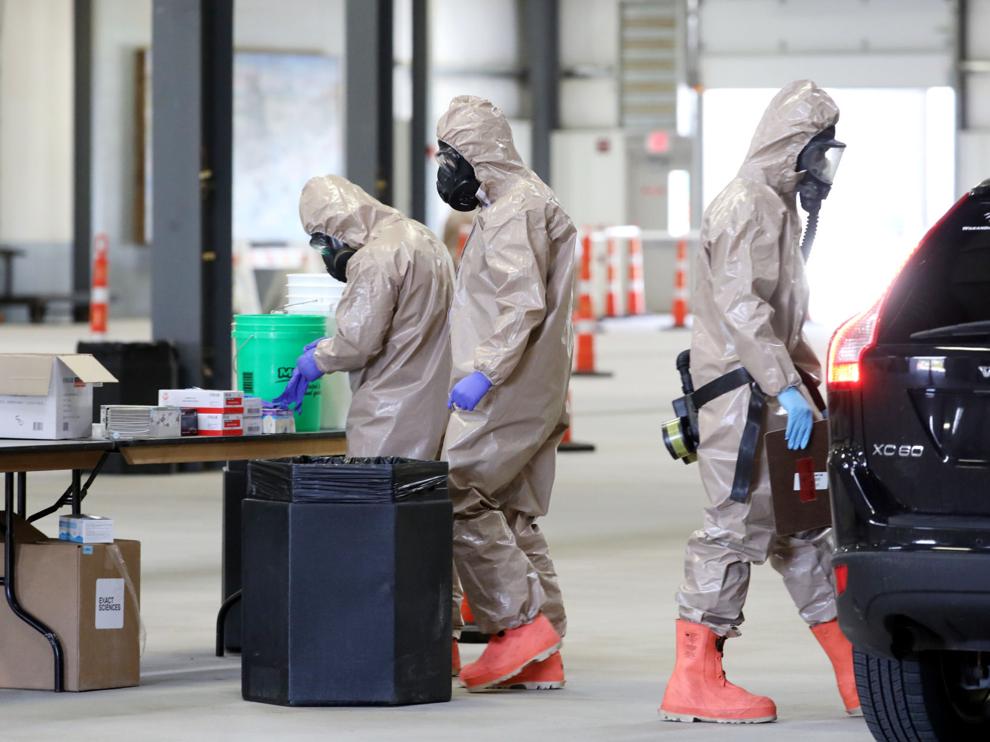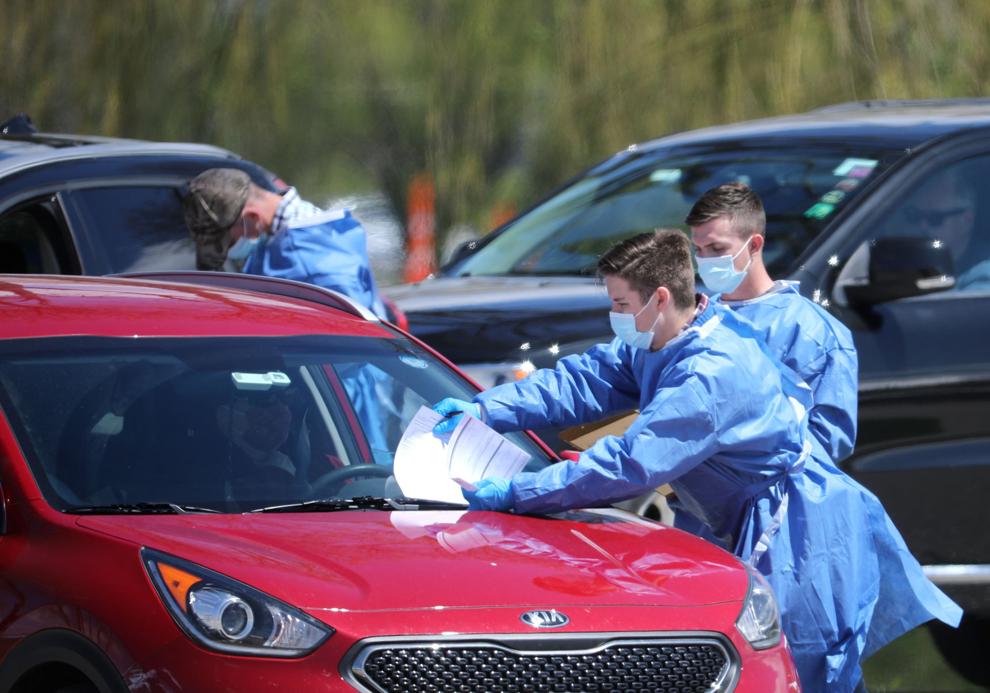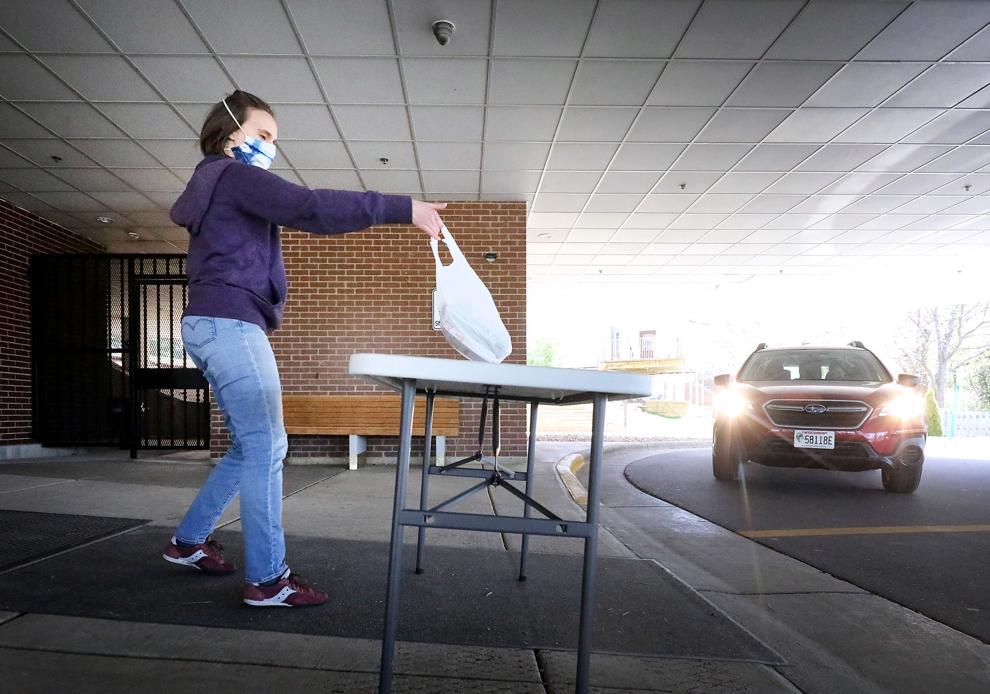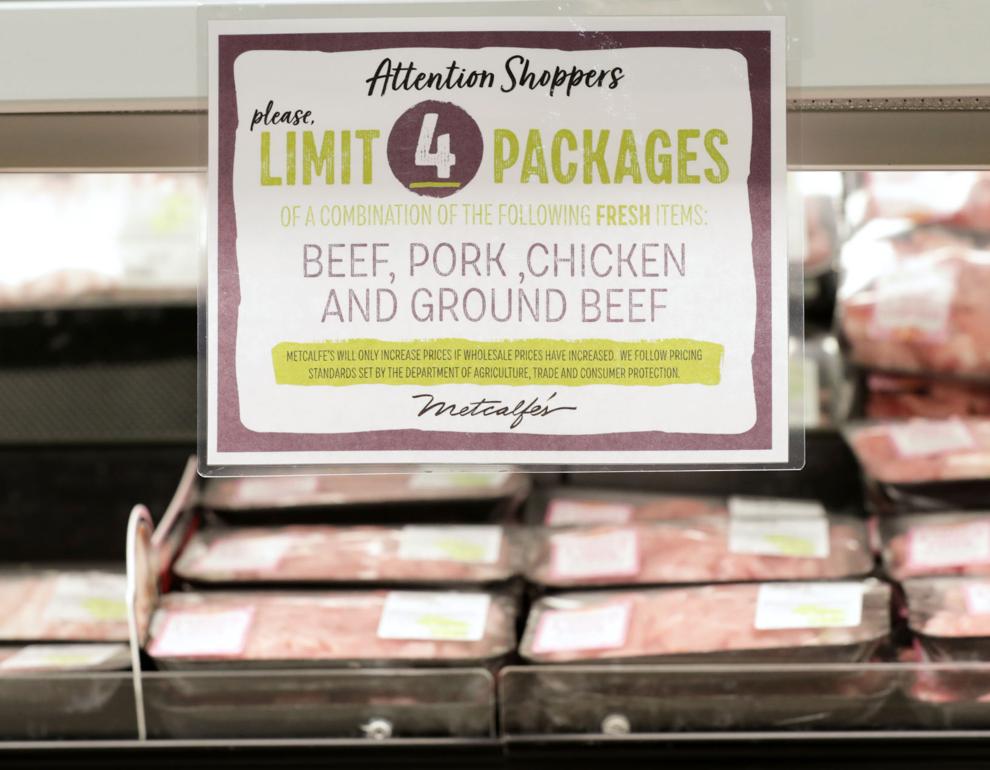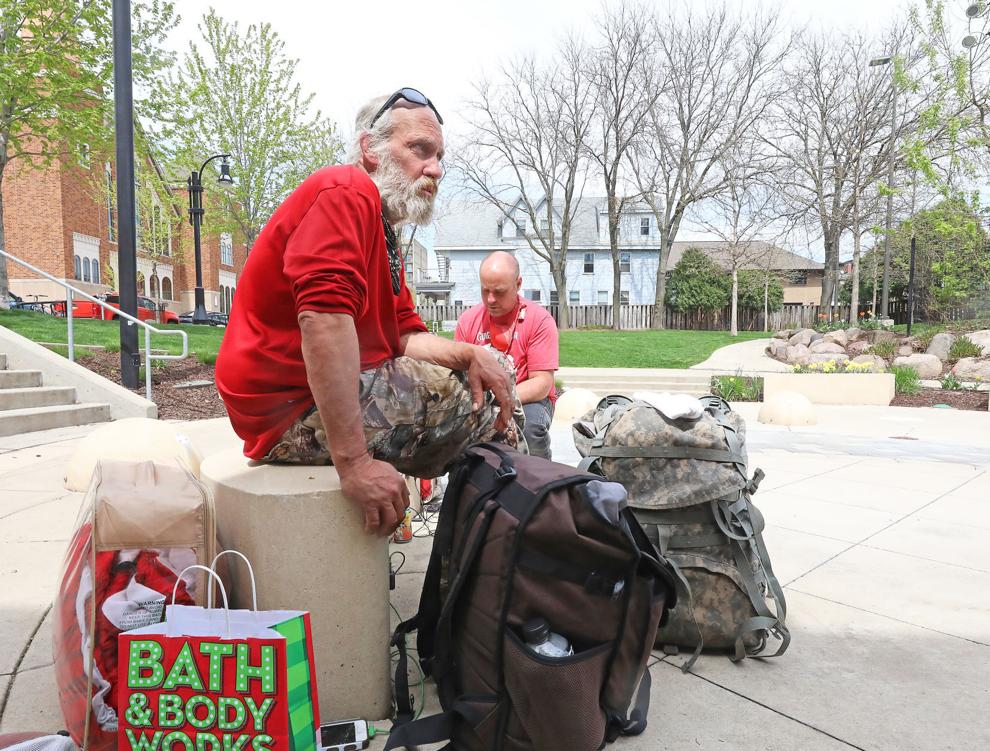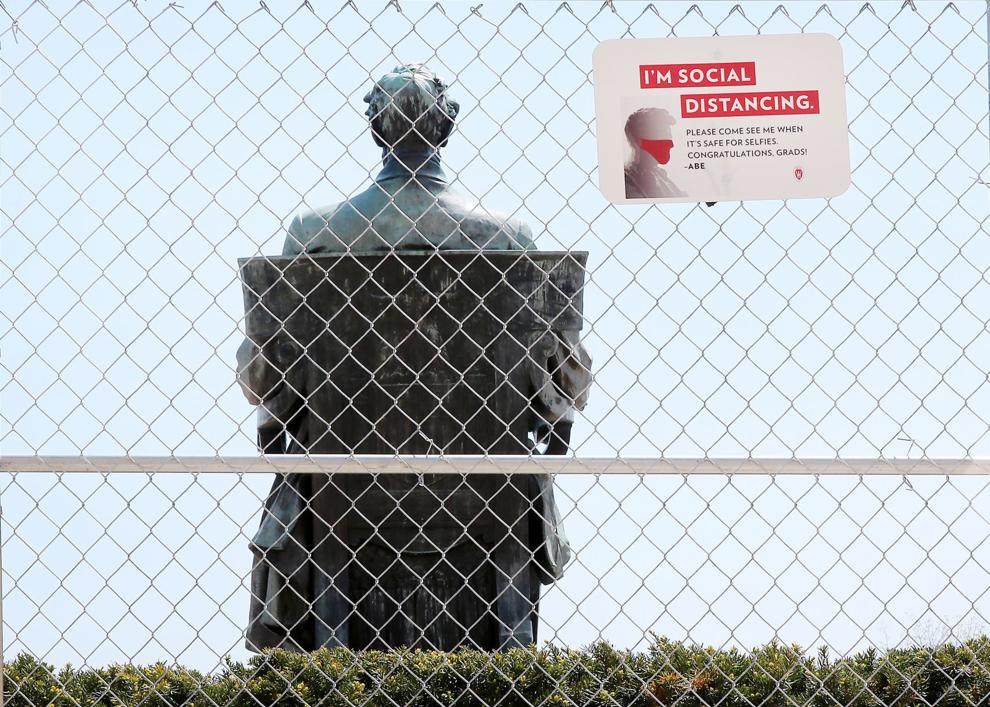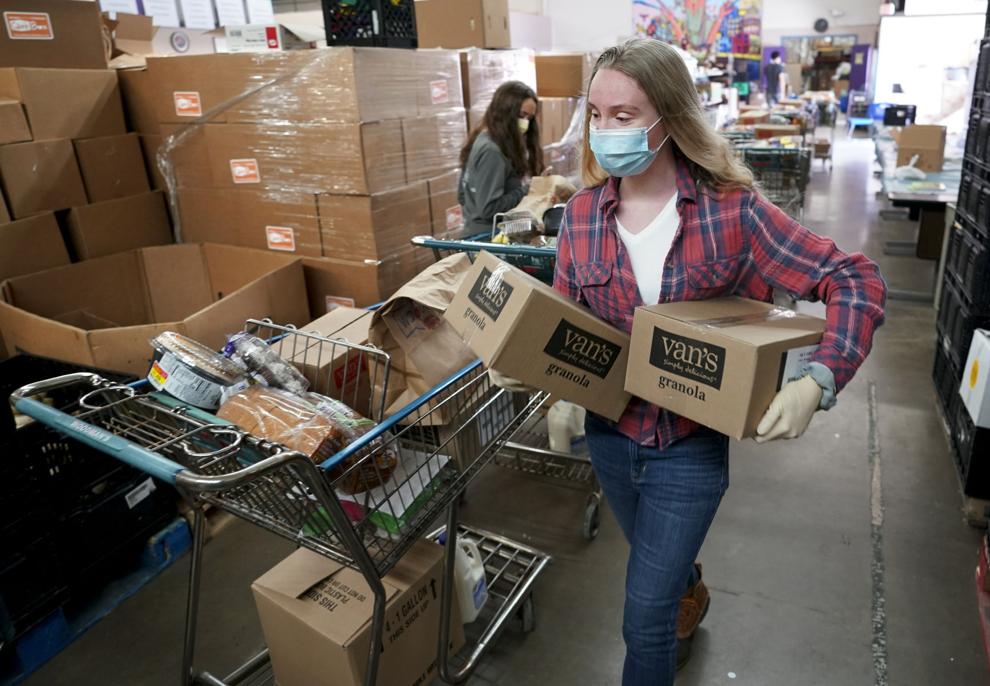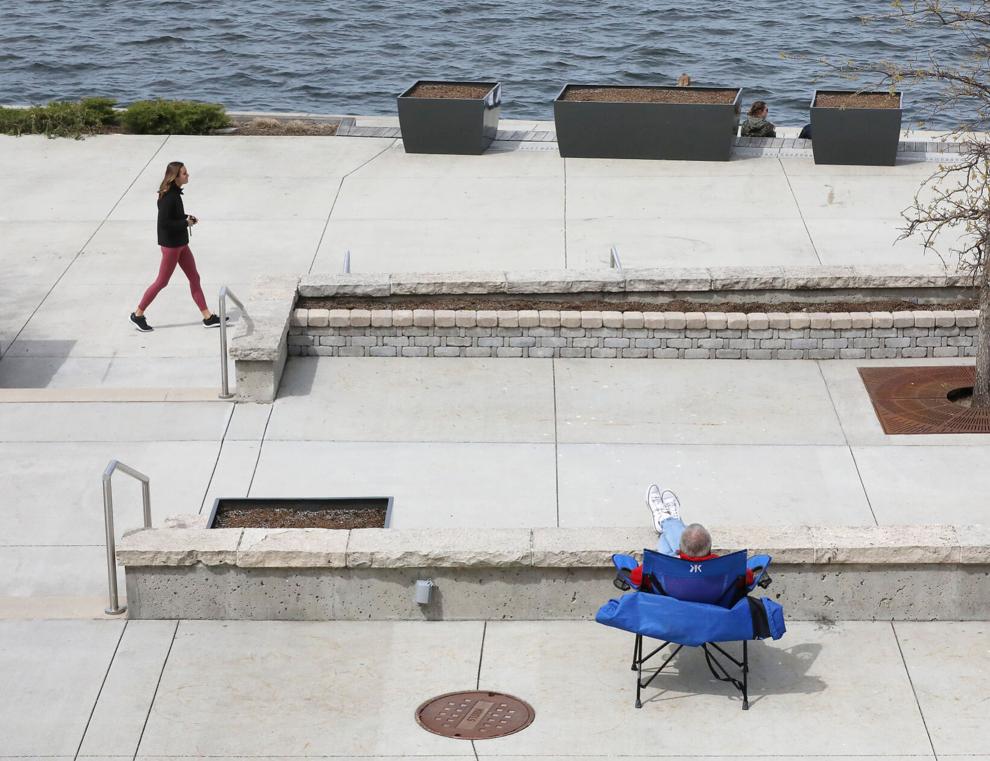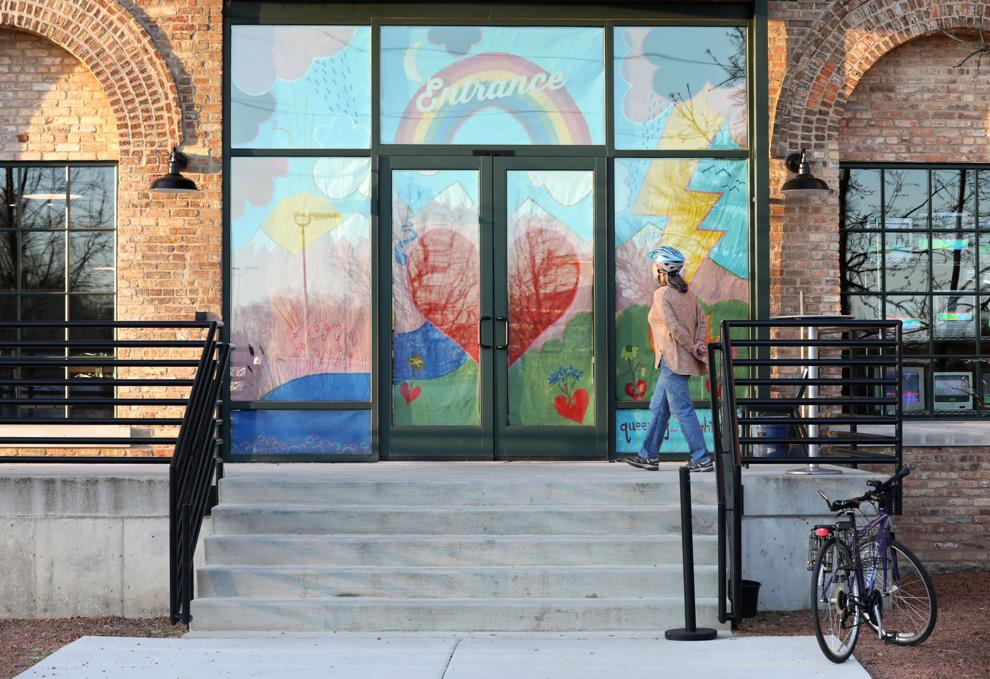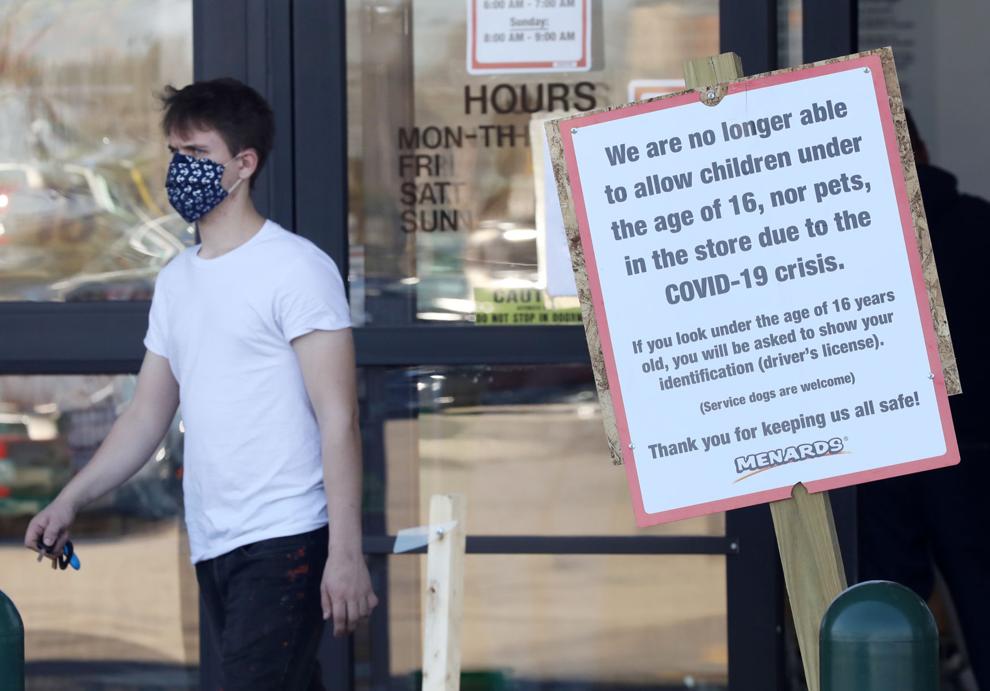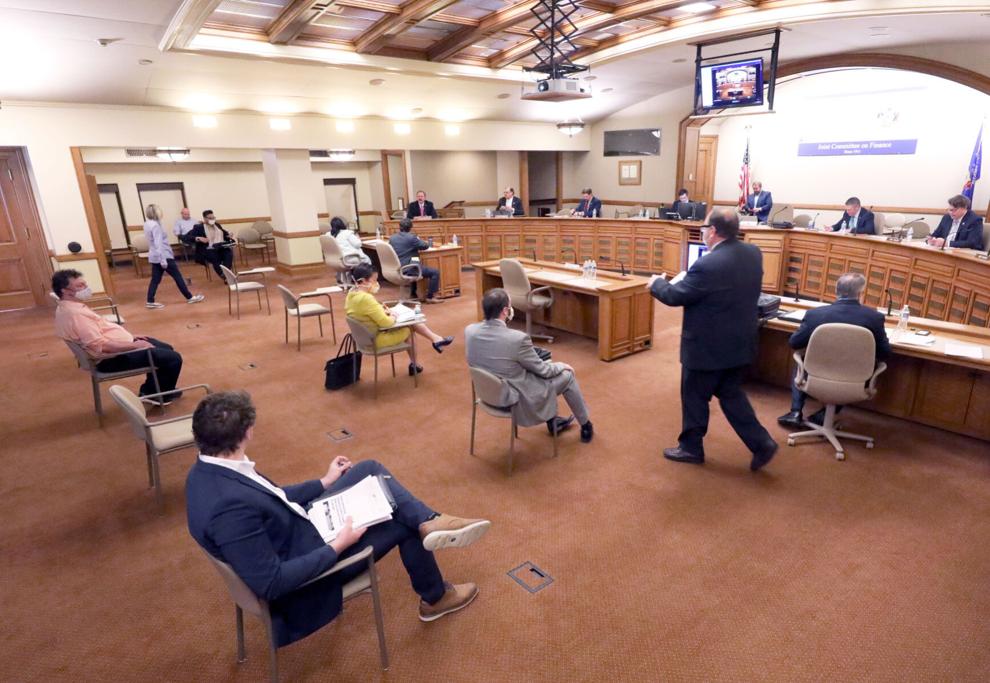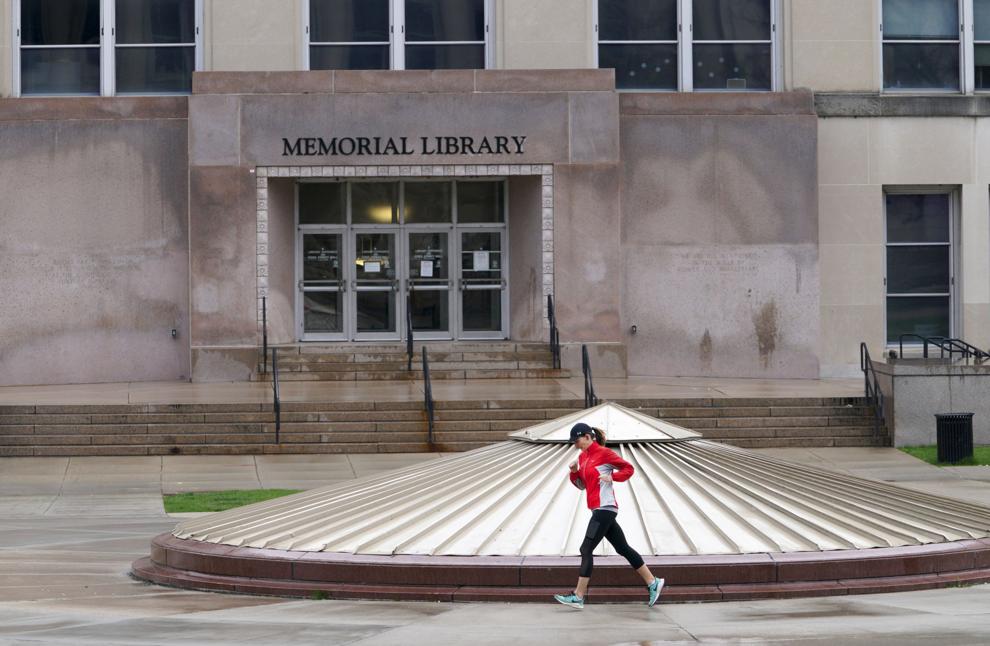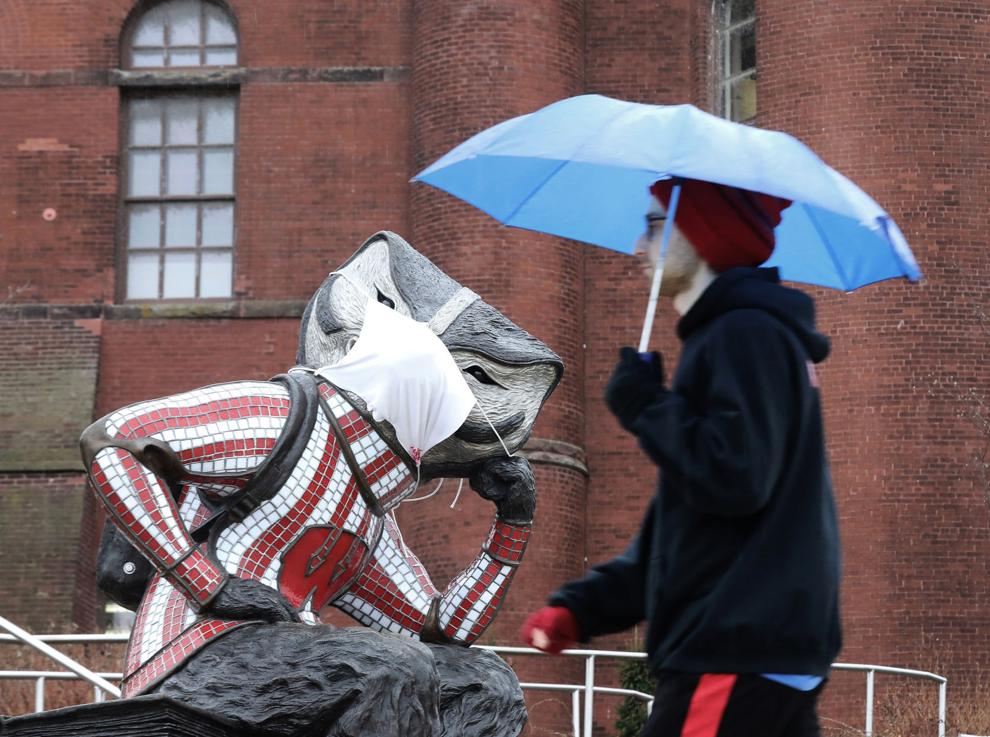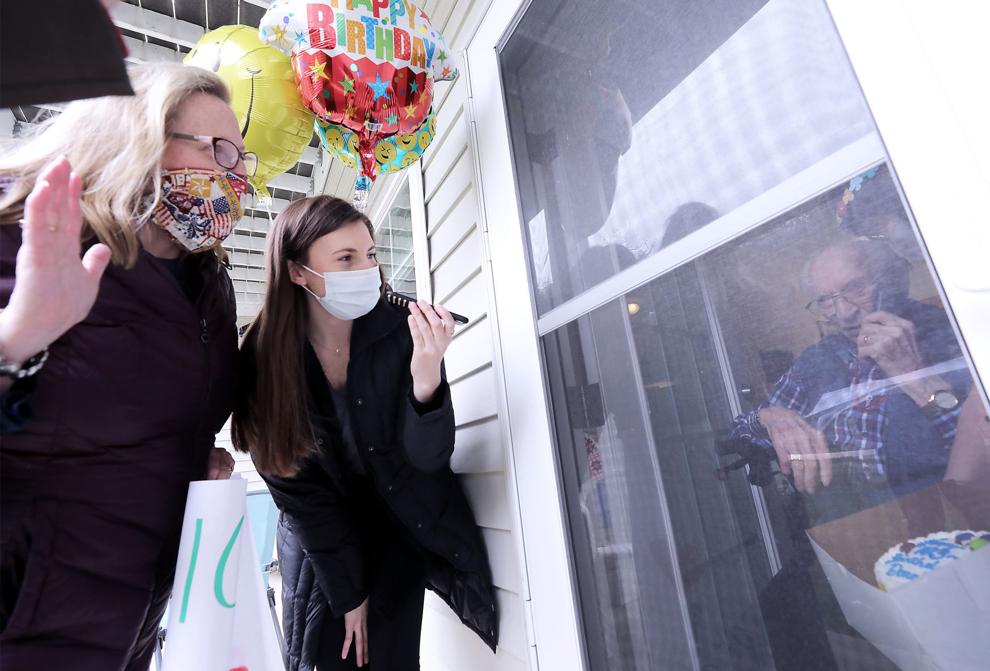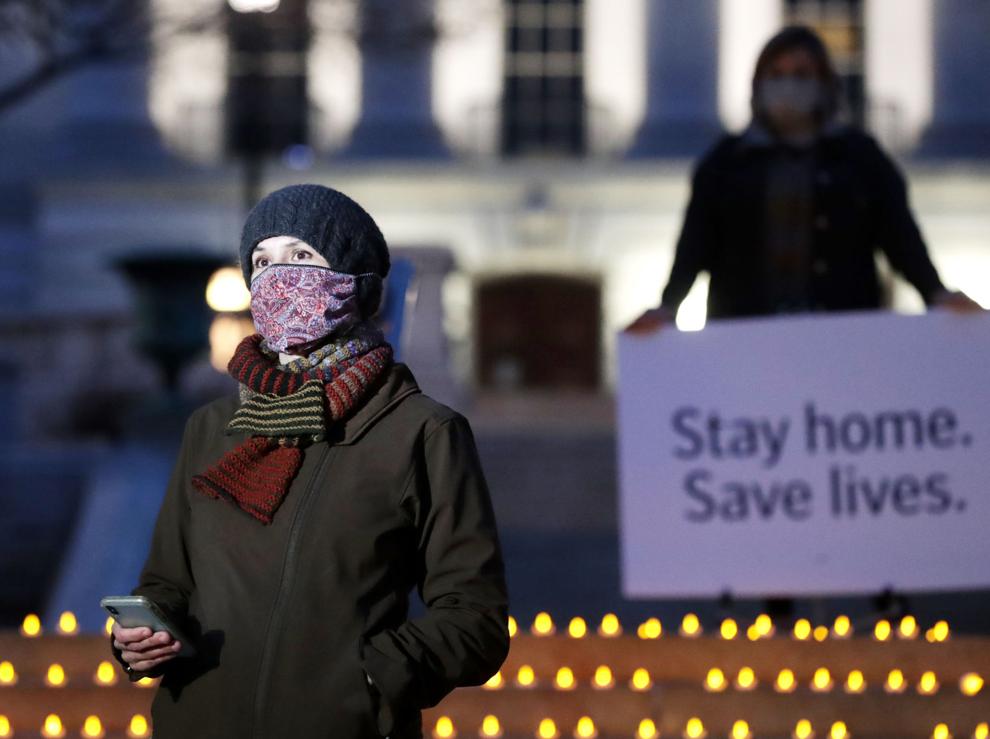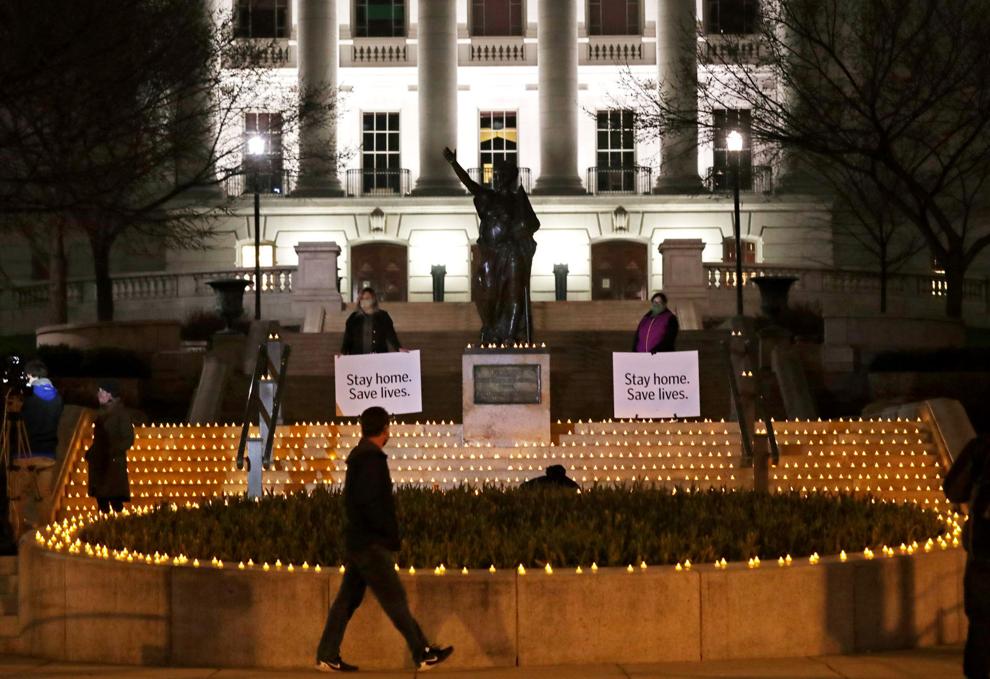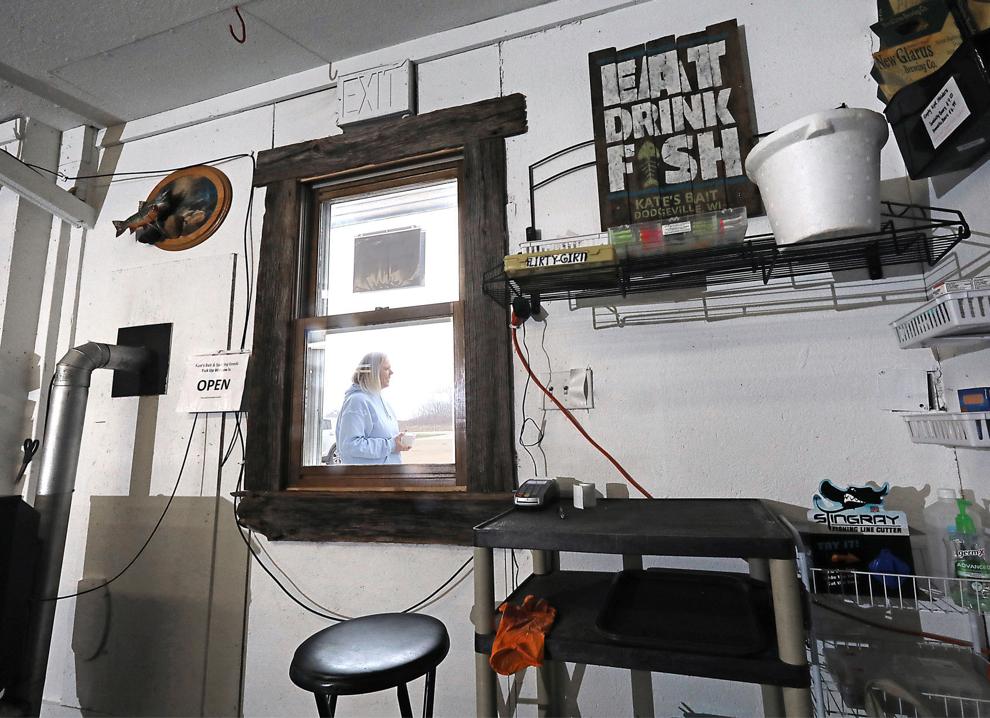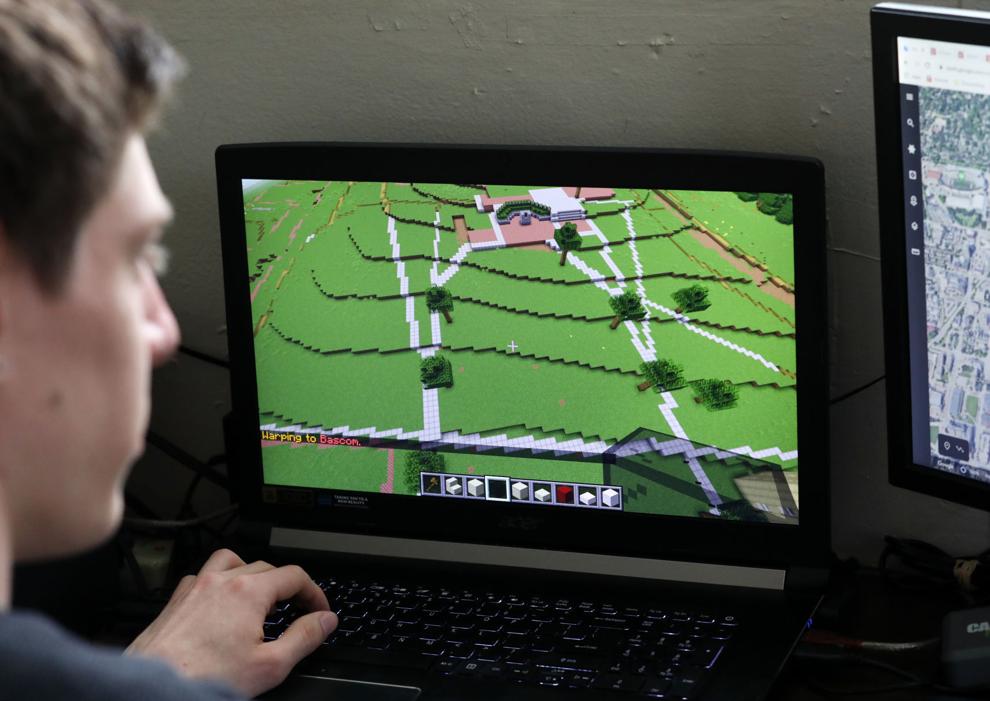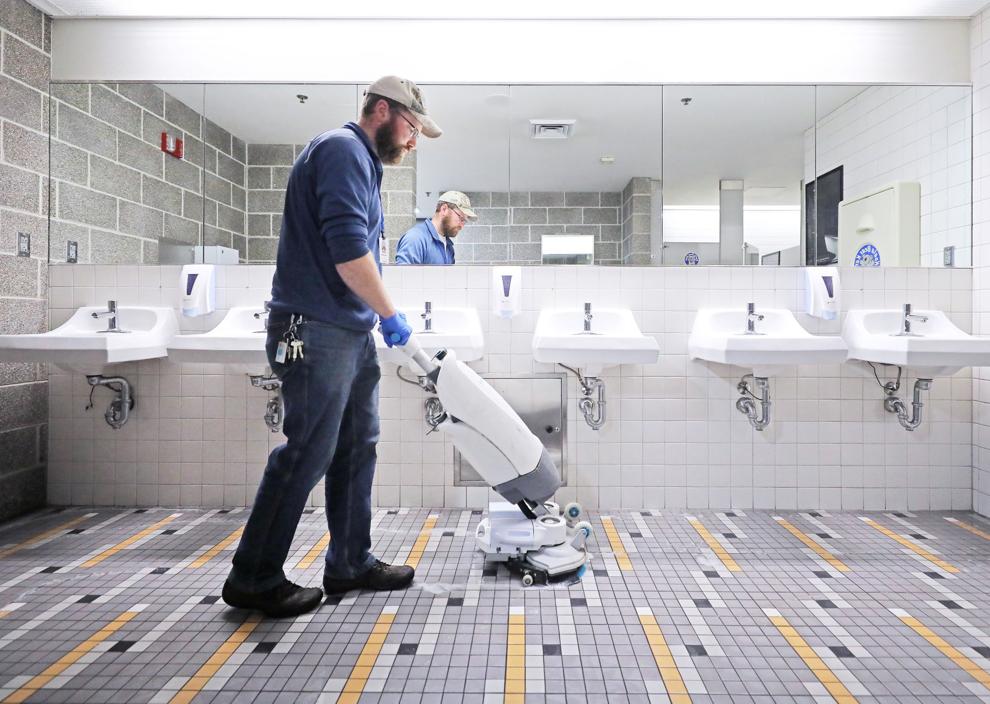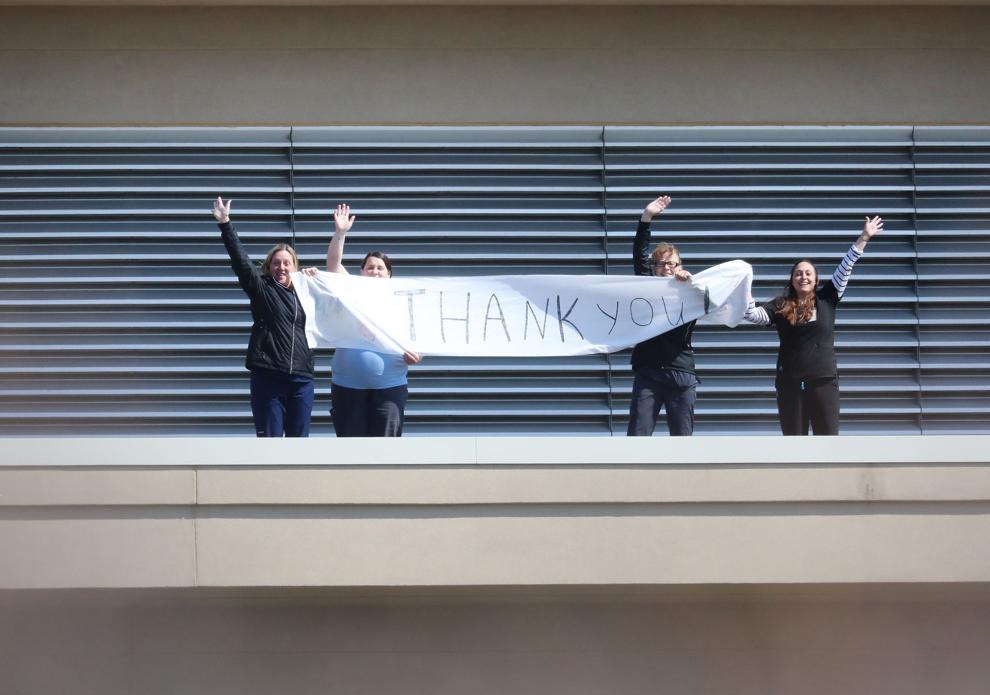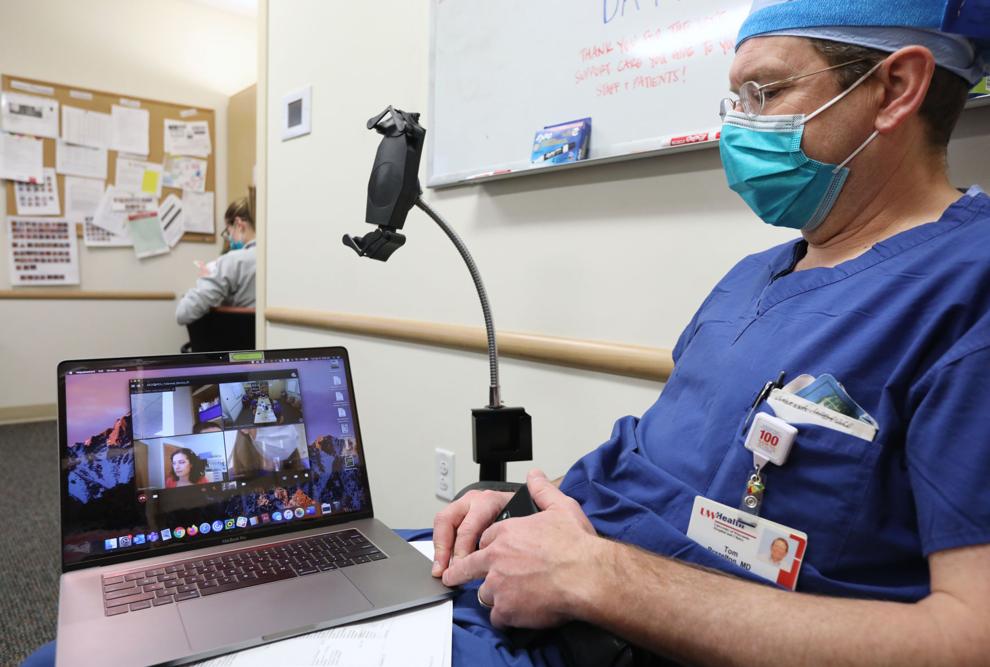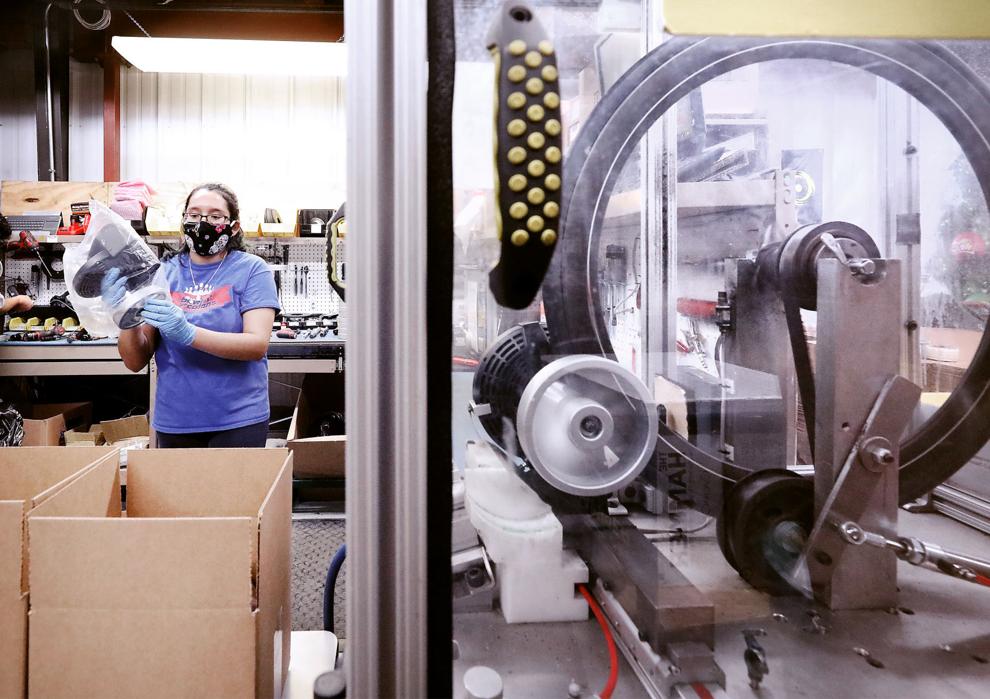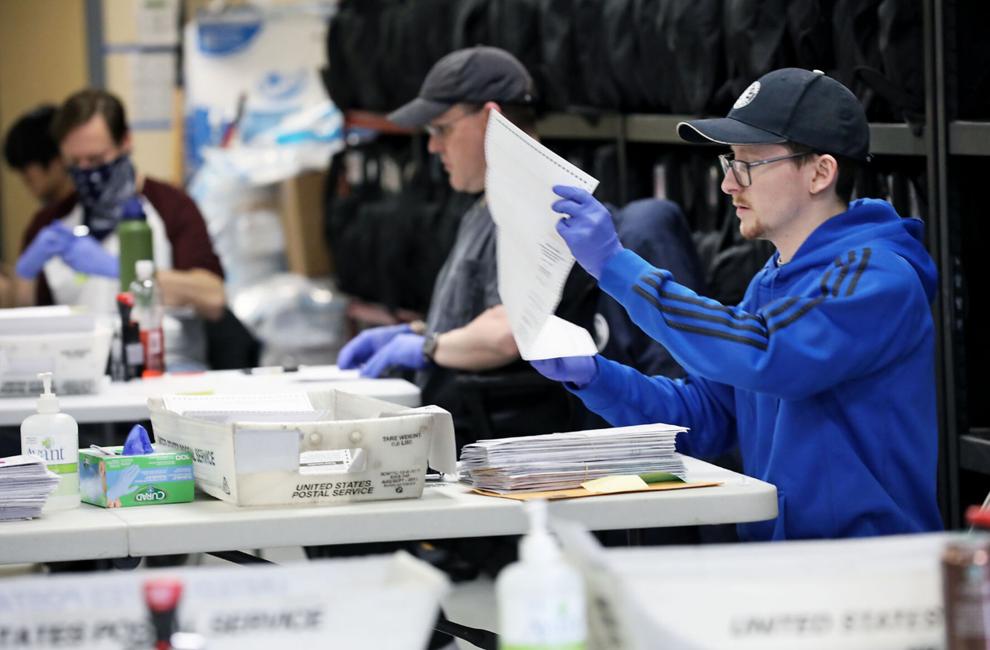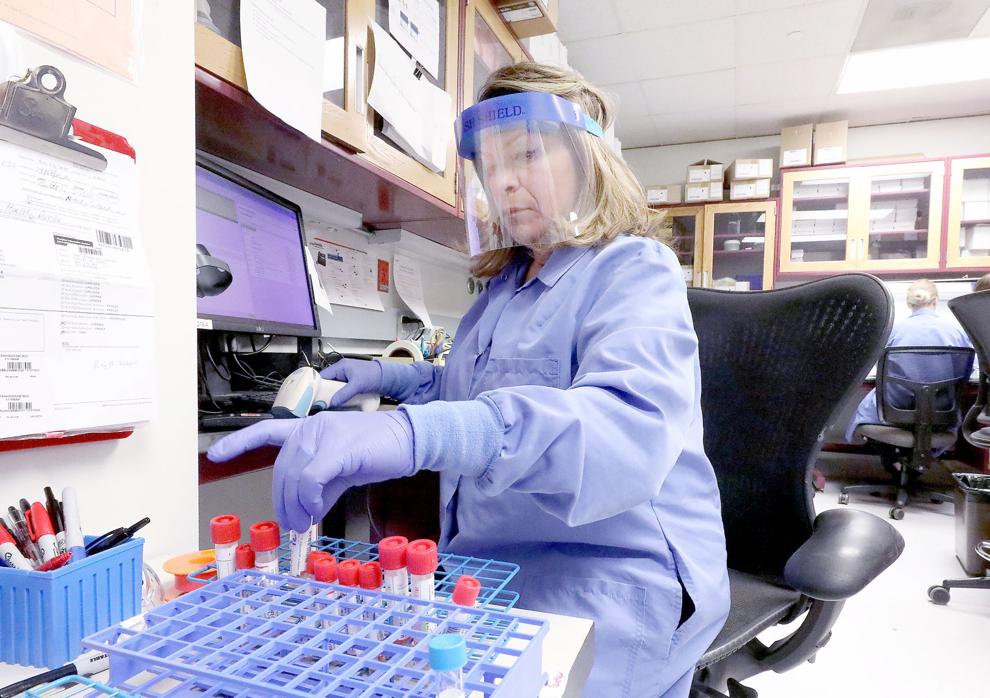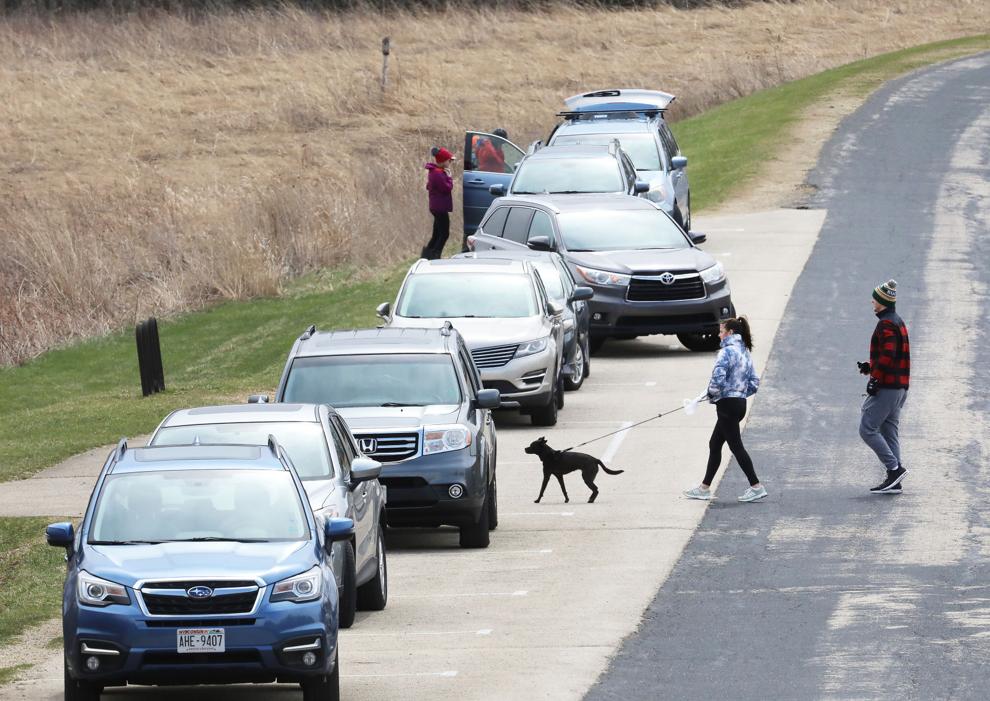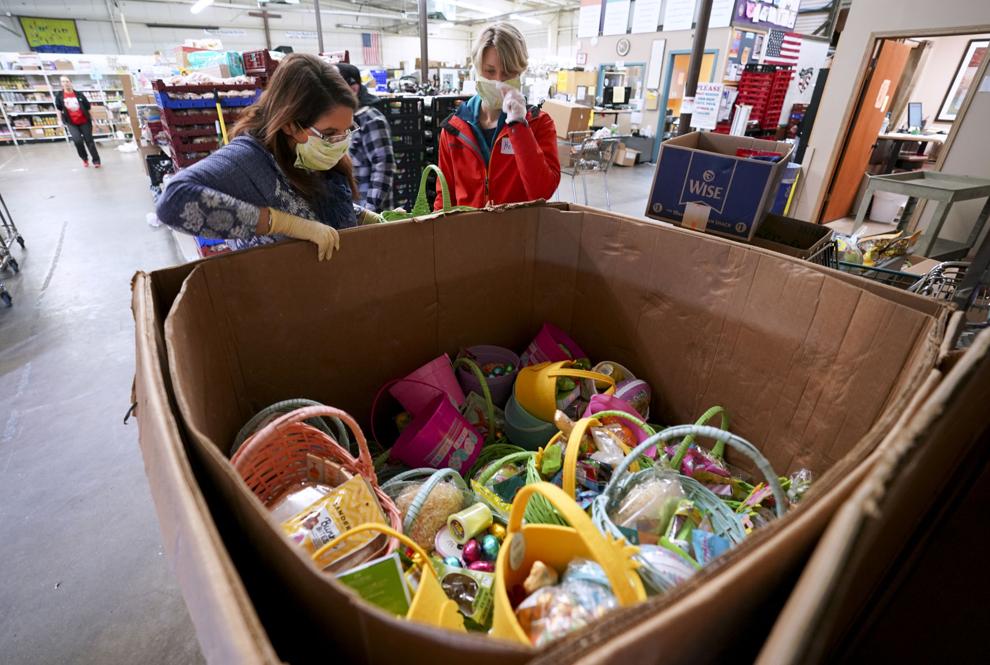 As social distancing progressed into an official order to stay in our homes, Madison has started to look more like an empty shell rather than …