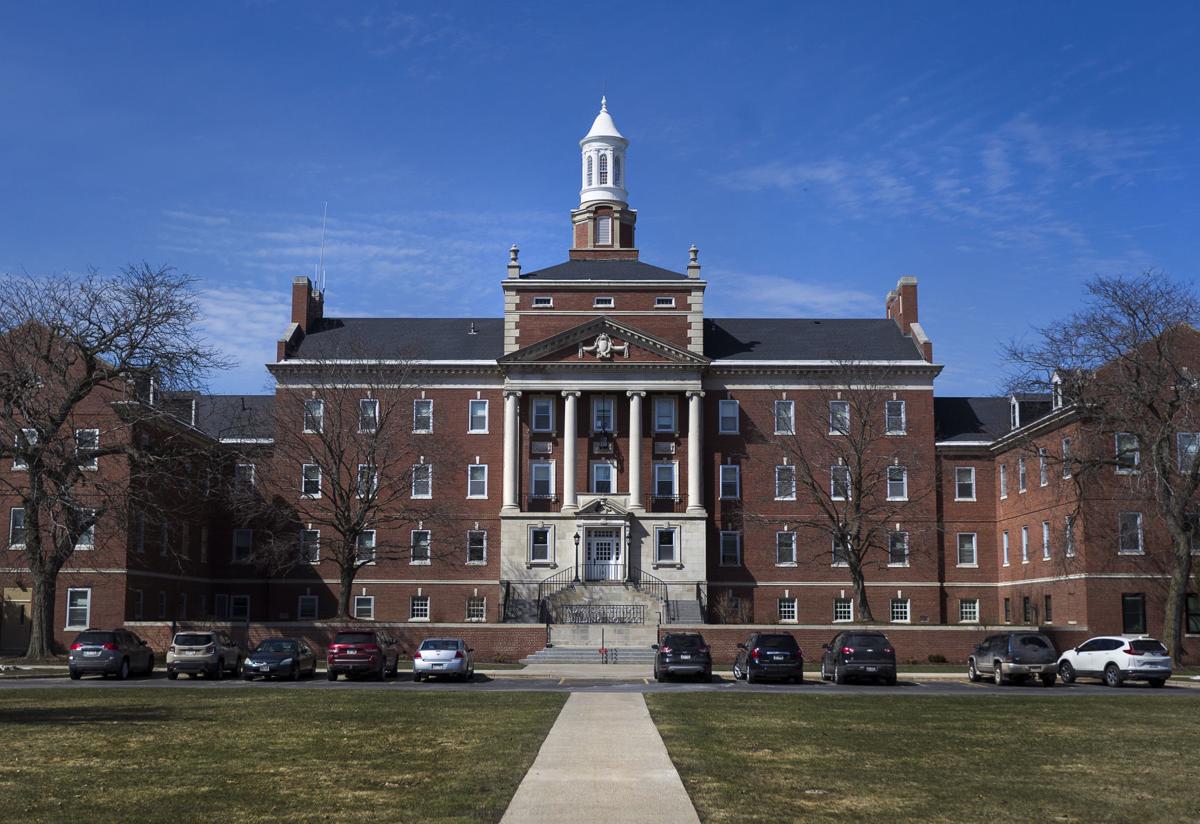 Doctors at the Tomah Veterans Affairs Medical Center don't consistently offer pain treatments other than opioids, and 10 patients on opioids recently died, according to a new report from the VA Office of the Inspector General.
But the facility doesn't hand out opioids "like candy," the deaths may not have been related to the drugs, and most allegations in a recent complaint were not substantiated upon inspection, said the report, released Thursday.
While "the facility had additional opportunities to improve compliance with risk mitigation strategies and alternative treatments, the team did not find evidence that opioids were being indiscriminately prescribed," said the report, prompted by a request from U.S. Sen. Tammy Baldwin, D-Madison, and a confidential complaint.
Baldwin and other politicians have been criticized for their response to problems at the Tomah VA in 2014, when an inspector general report said doctors were overprescribing opioids and a Marine veteran died from "mixed drug toxicity."
The hospital's chief of staff, nicknamed "candy man" by some patients, was fired the following year. Baldwin fired one staffer, cut the pay of two others and proposed stronger opioid prescribing guidelines for VA providers, which were signed into law.
Baldwin said in a statement Friday that the new report shows there has been improvement at the facility. "I believe additional improvements can be made to increase compliance with opioid risk mitigation strategies and that there can be stronger efforts made to continue educating providers on opioid safety," she said.
You have free articles remaining.
The new report is based on an inspection in September.
Doctors required patients on high-dose opioids, or opioids and benzodiazepines, to sign consent forms and take urine tests at least 85 percent of the time, the report said. Providers typically checked a database, as required, to see if the patients had other prescriptions — another measure meant to prevent overdoses.
But providers prescribed naloxone, an overdose-reversing drug, only 70 percent of the time. For nearly half of the patients, providers didn't follow up quarterly or offer other pain treatments.
Ten patients with opioid prescriptions from October 2017 to June 2018 died, but inspectors "found no definitive evidence that the deaths were related to opioids."
Among 12 allegations in the confidential complaint, three were substantiated. No doctor was present at times at a satellite clinic in Wausau, and that clinic had environmental problems such as a leaky roof and inadequate bathrooms. Also, some provider positions are unfilled because of recruiting challenges.
Among the allegations that were not substantiated: opioids were handed out "like candy," prescriptions by temporary providers weren't monitored, physician assistants were forced to prescribe opioids outside the scope of their practice, and providers were harassed if they didn't comply with supervisors' orders to prescribe opioids.
A claim that there is "no limit" to how often patients can "doctor shop," or change providers, was not supported. However, inspectors found no evidence of proper review for seven of 16 patients on opioids who requested new providers.
Inspectors weren't able to determine if doctors were combining prescriptions for opioids and benzodiazepines — which can be especially dangerous when taken together — after other providers discontinued them, as claimed.