Tony Megna believes the NCAA and entire medical community are missing the mark on sports-related head trauma.
As many continue to fixate on information detailing how to recognize a concussion and what to do when an athlete suffers one, the former University of Wisconsin linebacker wonders why, particularly in football, it takes a concussion to turn attention toward the health of a player's brain.
Research now suggests it is repetitive sub-concussive hits, not concussions themselves, that are the main cause of chronic traumatic encephalopathy (CTE). The most recent study of note, a Boston University-led effort published in "Brain: a Journal of Neurology" earlier this year, prompted Dr. Lee Goldstein, a corresponding author of the study, to tell the Washington Post that "the concussion is really irrelevant for triggering CTE."
Megna said combating sub-concussive hits with year-round maintenance could drastically improve the long-term health of football players.
"These people are getting hit in the head at high velocities 40, 50, 100 times a day," said Megna, who has a master's degree in traditional East Asian medicine and owns Integrated Heights Wellness and Healing Center in Mount Pleasant. "And so you can assume that there's trauma and inflammation of the brain, but we label it as, you have to have a concussion to actually have brain damage.
"Throughout the year, you're constantly accumulating hits to the head, and that's ultimately where the true danger is. The true degenerative disease sets in from the repetitiveness of the trauma."
Megna is one of multiple former Badgers football players to seek unconventional treatments for brain health after retiring from the game. He developed his expertise after head trauma caused him to leave UW's football program following his sophomore season in 2009.
The walk-on suffered from severe headaches, dizziness, vertigo, short-term memory loss and depression throughout that season, even vomiting during most practices. Megna said after 10-15 doctors failed to discover a cause for his symptoms, he eventually learned that his skull plates were locked upon each other and his brain was inflamed, which prevented the natural expansion and contraction of his head.
Megna now only has more mild headaches rather than the debilitating issues he once suffered. He credits the use of eastern medicine techniques to rid himself of many symptoms. He embraces the concept of traditional Chinese medicine to restore the body, as opposed to many pharmaceuticals which he said only mask pain.
Megna said treatments such as acupuncture, craniosacral manipulation and cold-water therapy can increase circulation to the brain while decreasing inflammation.
"It takes me one to two minutes to put acupuncture needles into somebody's scalp," Megna said. "The treatment can last 20 minutes. After practice every day, if you can give somebody either a scalp massage or a craniosacral adjustment or an acupuncture treatment continuously throughout the week, one treatment, two treatments, it will help to combat the accumulation effect of playing the game."
Concussion symptoms still call for treatment as usual, he said, but routine repetitive hits do as well.
"A single concussion to somebody that just falls on the ground and hits their head, your body will regulate with rest," Megna said. "But these athletes that are playing today are continuing to get hit 1,000 times in a year. How do we get around that in the sport? The answer is you cannot.
"But that's where putting treatment protocols in place to allow and to help manage the damages done and to ultimately help the body restore itself (would help)."
The NCAA did not respond to multiple requests for an interview to discuss its current methods or future plans to reduce head trauma in football players.
Davey's answer
Former Badgers defensive tackle Don Davey, who played nine NFL seasons with the Green Bay Packers and Jacksonville Jaguars, takes a more simple approach to maintaining the health of his brain.
A few years after retiring in 1999, he took up triathlon training. He said he has now completed 10 Ironman races, including the Ironman World Championship in Kailua-Kona, Hawaii. And that focused endurance work, he said, has been key.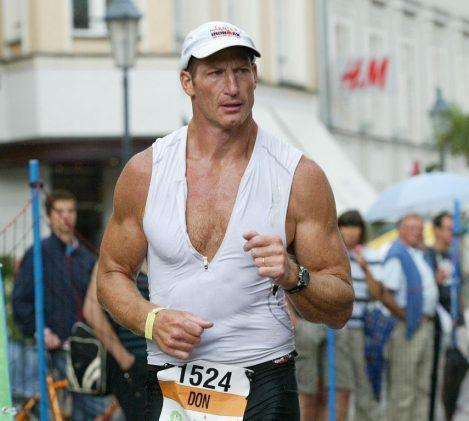 "The best thing you can do for anybody that's had any kind of traumatic brain injury is endurance exercise — long-distance running, biking, swimming," Davey said. "That was my motivation for getting into this in the first place.
"I played a long time in the NFL. I had a bunch of concussions. I did the research, and it says the more you oxygenate your brain, the better, and so endurance exercise was a natural fit. I lost 70 pounds, and I've been doing these things ever since I retired from football."
Davey established a connection with UW alum Dr. Ann McKee, M.D., director of Boston University's CTE Center. McKee's research on CTE stands as some of the country's most significant to date, and TIME magazine named her one of its 100 most influential people of 2018.
Davey hopes to initiate a future event to raise money for McKee's research. He said he may involve the Ironman Foundation and recruit other former NFL players to help.
"We're talking about doing it at a race," Davey said. "It's an idea at this point, but it's starting to come together."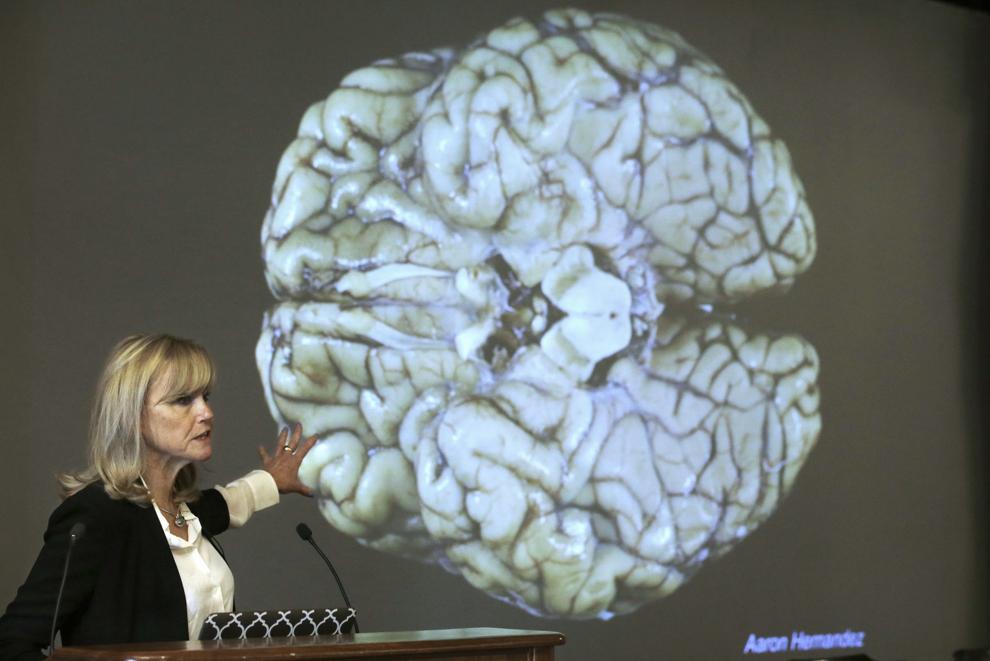 Davey said he holds no ill feelings toward the game of football or the organizations that promote it.
"None of this is anti-football or anti-NFL. I had a fabulous career and experience here at Wisconsin. I had an awesome 10-year NFL career," he said. "I have nothing but great memories about that time, and so far I'm doing really well after football.
"But I'm worried, and I'm concerned. So that's part of this thing, is to try to rally some guys around this cause and try to raise some money for it and try to help not only my generation of guys but the future generation of guys as well."
A healthy mind
Former UW linebacker Chris Borland emerged as one of the most outspoken advocates for player safety after his retirement in 2015 at age 24, but he has also taken a recent interest in an alternative method for maintaining a healthy mind.
Borland became influenced by Richard Davidson, a UW professor of psychology and psychiatry and founder of the Center for Healthy Minds in Madison. Borland was involved with one of Davidson's studies that included former NFL players, leading Borland to create his own company, T Mindful, which distributes the meditation curriculum from that study to active athletes.
Borland said earlier this year he has implemented the curriculum in six to eight schools so far. And former UW running back Montee Ball also said he has joined Borland in practicing meditation. Borland sees it as an essential tool for athletes when transitioning into life after sports.
"It's not so much for their sports, although I think there's benefits there," Borland said. "The best part of it is it's for the human being.
"Whether or not you play for 15 years after college or you're done after your senior year, that transition can be difficult, and I think having a skill set, having a trained mind so you can be calm and poised and resilient, is invaluable for that population."