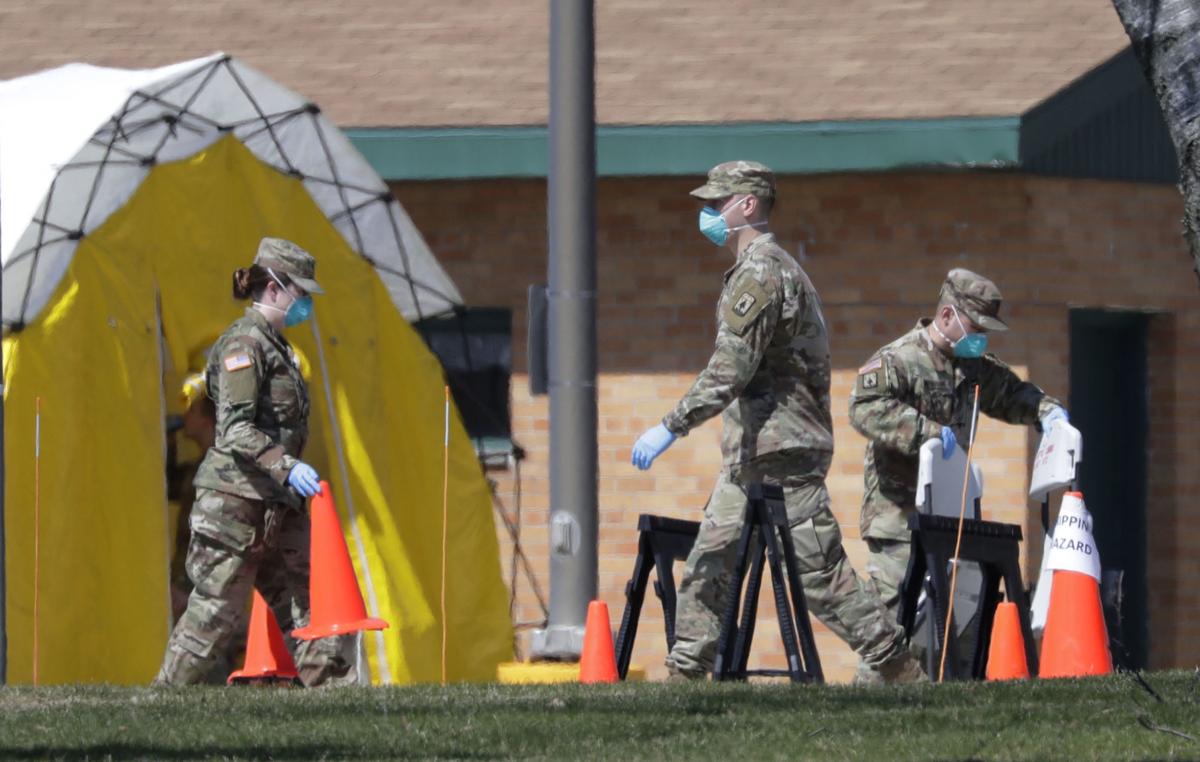 Testing capacity for COVID-19 is expanding in Wisconsin, though health officials say most people with mild or no symptoms generally still shouldn't get tested.
A dozen labs in the state can handle about 3,500 samples a day, up from a few labs doing about 600 samples a day three weeks ago, Andrea Palm, secretary of the Department of Health Services, said Monday. Doctors can also send samples to national labs in other states.
Health officials plan to use the additional capacity to start testing more widely during local outbreaks and to test some people with mild symptoms in certain parts of the state to get a better sense of how many have COVID-19, said Dr. Ryan Westergaard, chief medical officer for the health department's Bureau of Communicable Diseases.
"One strategy is to be more deliberate about surveillance," Westergaard said. "We'll have a better sense of the speed and direction of the epidemic."
Doctors can order tests if they think patients need them, but priority has been given to health care workers, seriously ill and hospitalized patients, residents of nursing homes and other institutions, and people with underlying health conditions.
The state has received two of three expected shipments of protective equipment from a national stockpile, which "barely begins to meet the need or the requests" from health care organizations, Palm said. The equipment includes nearly 105,000 N95 respirator masks, about 260,000 surgical masks, 48,000 face shields and 140,000 pairs of gloves.

A state buyback and donation program has distributed another 15,000 N95 masks and 24,000 surgical masks to police and fire departments, Palm said.
Wisconsin on Monday reported 2,440 COVID-19 cases, including 668 hospitalizations and 77 deaths. Dane County reported 292 cases, including 11 deaths.
Confirmed cases are the "tip of an iceberg," with the number of actual cases possibly 80% to 90% higher, Westergaard said.
The anticipated peak demand on hospital resources in Wisconsin is April 17, according to a University of Washington forecast as of Monday. The good news is that it's taking about a week for confirmed cases to double, about twice as long as before, Westergaard said.
"That's what flattening the curve actually looks like," he said.
Concerned about COVID-19?
Sign up now to get the most recent coronavirus headlines and other important local and national news sent to your email inbox daily.