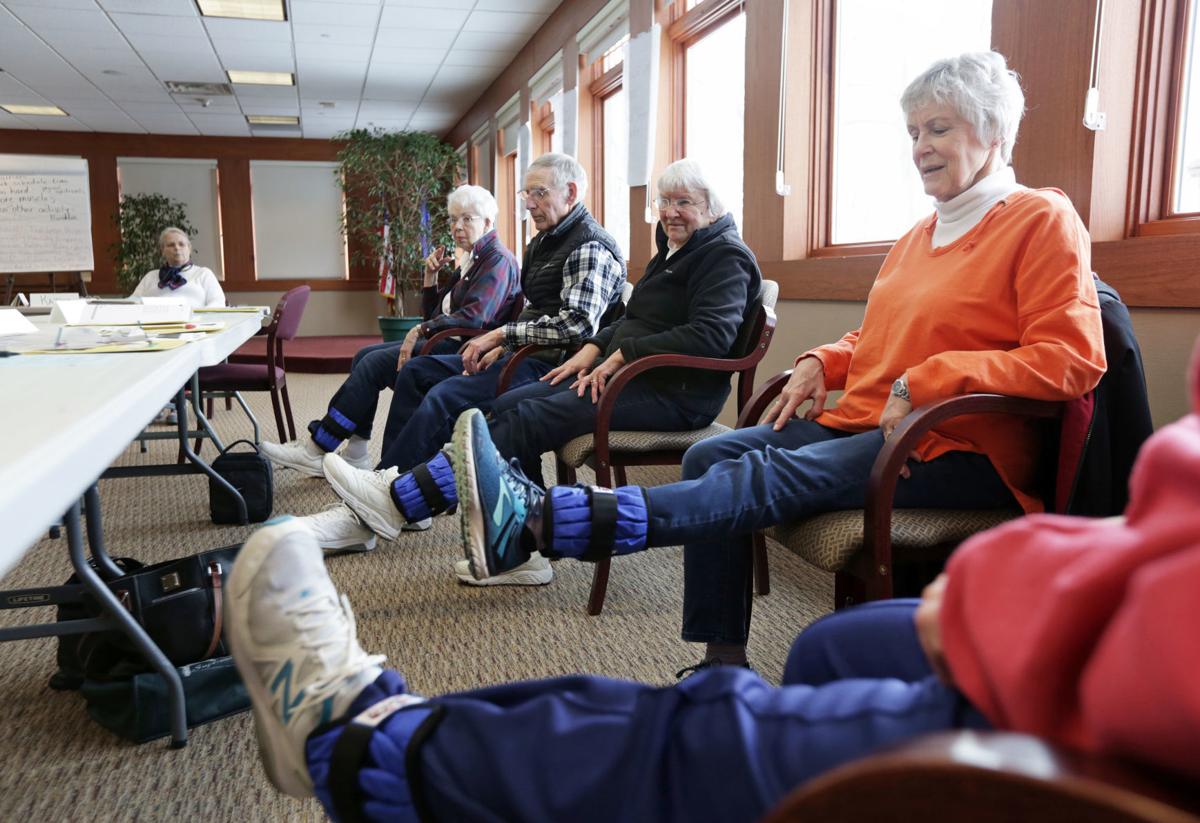 As she went to get birdseed from her garage, Judy Dvorak fell on two steps leading down from her kitchen.
With her new bifocals, "the ground didn't look like where it should be," said the 75-year-old from Verona.
Dvorak had no significant injuries. But the incident shook her up enough to sign up for Stepping On, a seven-week program that helps older adults prevent falls through exercises and practical tips.
"It was an alert for me to work on awareness and balance," said Dvorak, a former continuing education manager at UW-Madison who hikes and rides horses.
Stepping On classes, home assessments and medication reviews are key ways seniors can reduce their chances of falling in their homes, where more than half of the state's deadly falls among the elderly occur.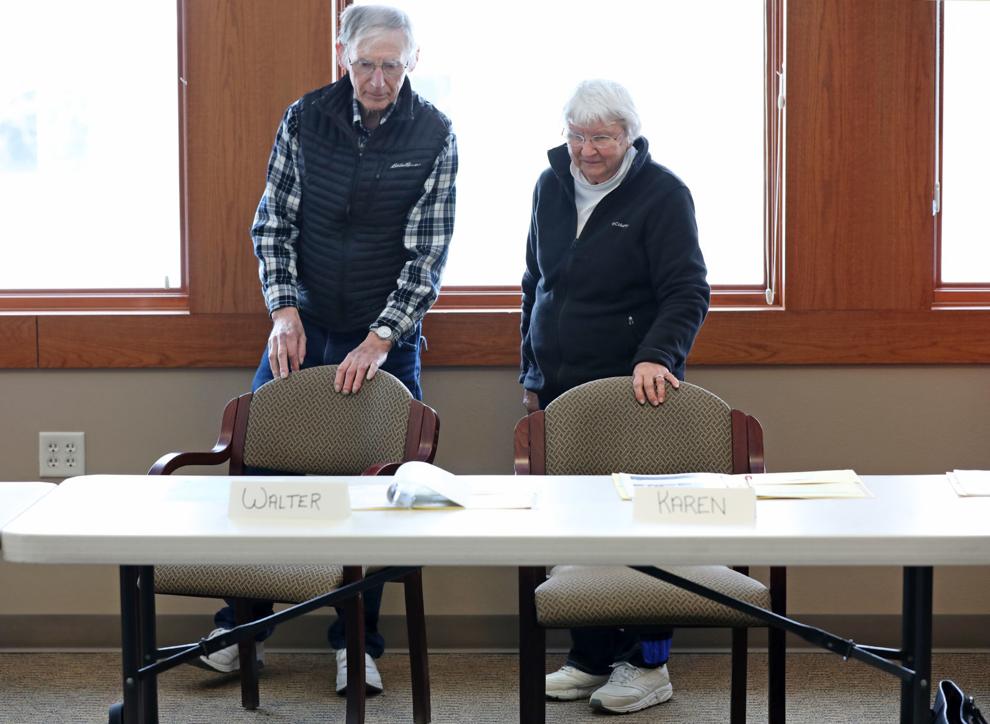 The programs "can support older adults in leading healthy and independent lives," said Hayley Chesnik, director of strategic collaborations at United Way of Dane County, which helps coordinate them.
Stepping On
Walter Thieszen grasped the back of a chair as he lifted one leg to the side, and then the other, during a recent Stepping On class.
Thieszen, 77, of Verona, was diagnosed about five years ago with Parkinson's disease, which can cause unsteadiness. He has fallen several times, including once when his foot caught a sawhorse and he landed on a patio, skinning much of his arm.
"I tend to shuffle," said Thieszen, a retired state Department of Corrections social worker and administrator. "Balance is very challenging."
Most of the dozen people gathered for the class at the Verona Senior Center had similar stories. One said she slipped on a vacuum hose. Another tripped on her cat. One collapsed while getting out of a restaurant booth, forgetting it was raised several inches from the floor.
Jane Leahy, a retired teacher from Madison, said she tumbled down the stairs at a coffee shop while vacationing in Slovenia two years ago. She broke her hip and had to stay in the European country nearly two weeks for surgery and rehab.
"I fell flat on my face," said Leahy, 66, who has poor vision, a problem with her inner ear and neuropathy, or damage to her nerves. "The combination of those things puts me at big-time risk for falls."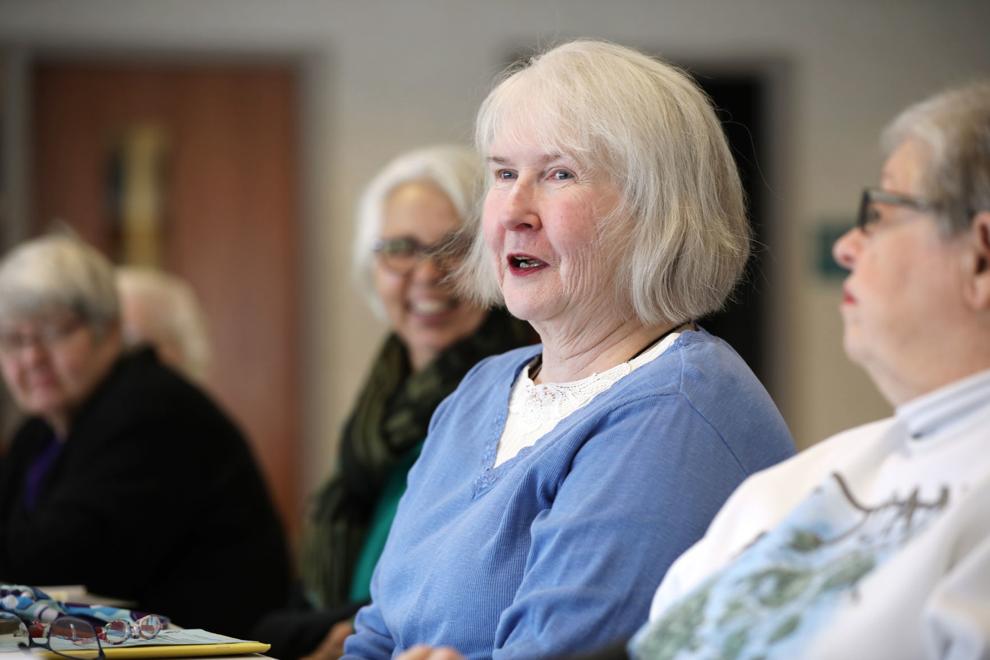 Stepping On leader Ron Dorr and physical therapist Joyce Pohl helped Dvorak, Thieszen, Leahy and the others learn eight balance and strength exercises. Dorr and some guest speakers identified home hazards, such as throw rugs and electric cords; discussed footwear, canes and walkers; talked about how vision and medications can impact falls; and even displayed specially padded hip protector underwear, which can avert fractures.
Dr. Jane Mahoney, a UW-Madison geriatrician, brought Stepping On to Wisconsin in 2006 from Australia, where a study found the rate of falls among participants dropped 31 percent compared to those who didn't try it. Five years later, Wisconsin seniors in the program had 50 percent fewer falls in the six months after than in the six months before.
"It looks like it's working," Mahoney said.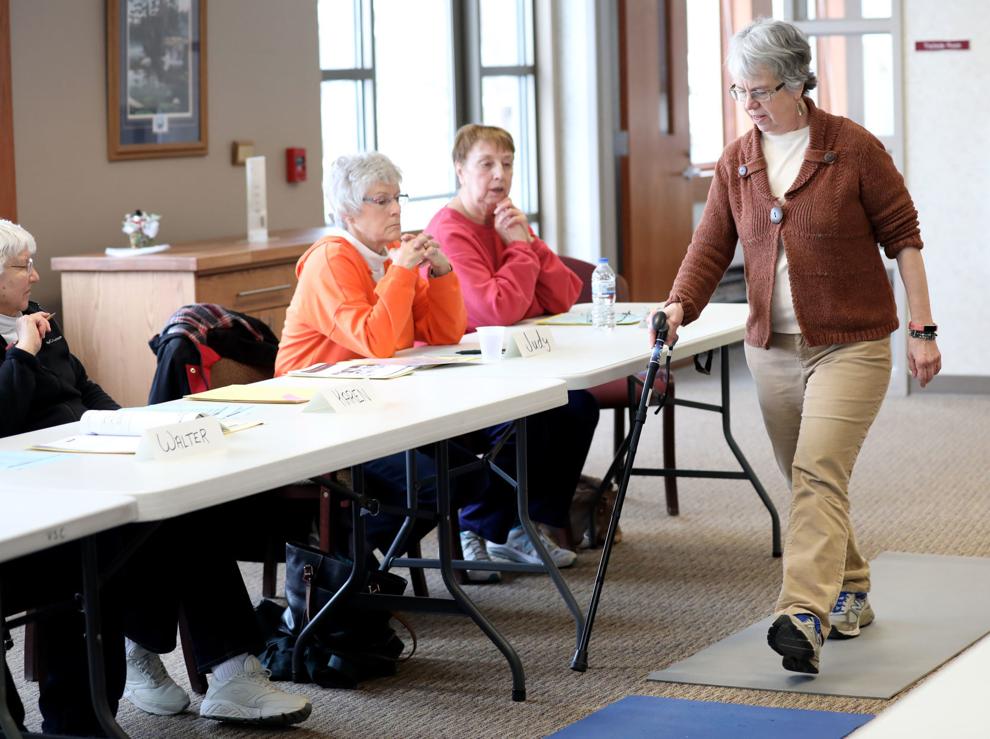 The Wisconsin Institute for Healthy Aging, which holds the national license for Stepping On, has made the program available in more than 20 states.
Graduates can now take Stepping Online for continuing education, and Stepping Out has been developed as an alternative for people with mild cognitive impairment. Tai-chi programs and Ballroom Basics for Balance classes are also popular ways to stave off falls.
Thieszen, whose wife Karen joined him at Stepping On in Verona, said the sessions have made him more careful about preventing falls.
"I've learned not to approach things too quickly," he said.
Home assessments
Norbert and Rosalie Michels were well aware of falls after Rosalie, 86, slipped and broke her arm four years ago and fractured fingers in both hands after a spill about six years earlier.
But this year, after Norbert, 89, was hospitalized for influenza, they weren't sure if their house in Waunakee was set up as well as it could be to avoid falls.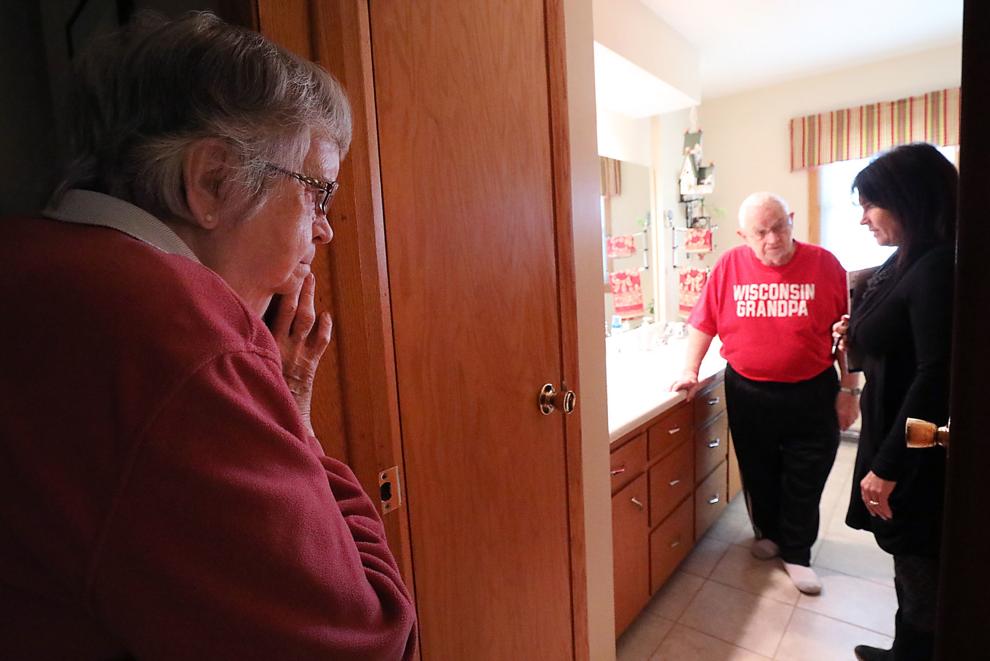 The couple invited Gina Riesen, from SSM Health's Safe at Home program, to do an assessment. The program, which started in 2011 and serves Dane County, did 335 assessments last year, said Sarah Karleskint of SSM Health.
Riesen suggested the Michels install grab bars around their toilets and in their shower. For the step down from the kitchen to the garage, she said a bright strip of tape could serve as a visual reminder of the descent.
In the living room, Riesen noticed the carpet was buckling, which could be a hazard. In the bedroom, she recommended a night-light and a phone.
"In case there's an emergency, the phone would be right there, and you could call somebody," she said.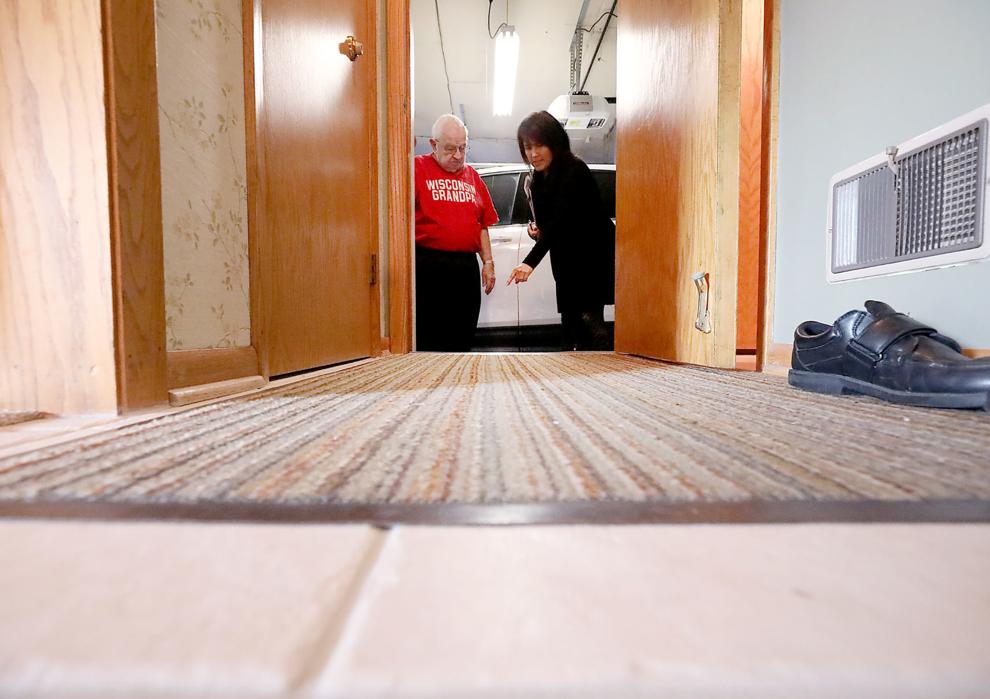 After the assessment, the Michels hired a plumber to add the grab bars and put in a shower handle they could reach more easily. The cost: $1,750, of which $300 was covered by Safe at Home.
An SSM Health worker put tape on the garage step, and the Michels plan to replace their carpet. They put a night-light in the bedroom and started carrying their living room phone into the bedroom at night.
Norbert Michels said he was pleased with the service.
"We feel safer," he said. "When you're old, you fall hard, not like when you're young."
Medication reviews
At 48, Jeanice Franklin is younger than the 60-and-older target group for comprehensive medication reviews provided by the Pharmacy Society of Wisconsin.
Franklin takes eight medications, including some for high blood pressure, a class of drugs known for causing lightheadedness.
She also gets prescriptions from more than one pharmacy, sometimes forgets to take her medications, occasionally feels dizzy, forgets important dates or events, and has fallen in the past year — all of which put her at high risk for falls.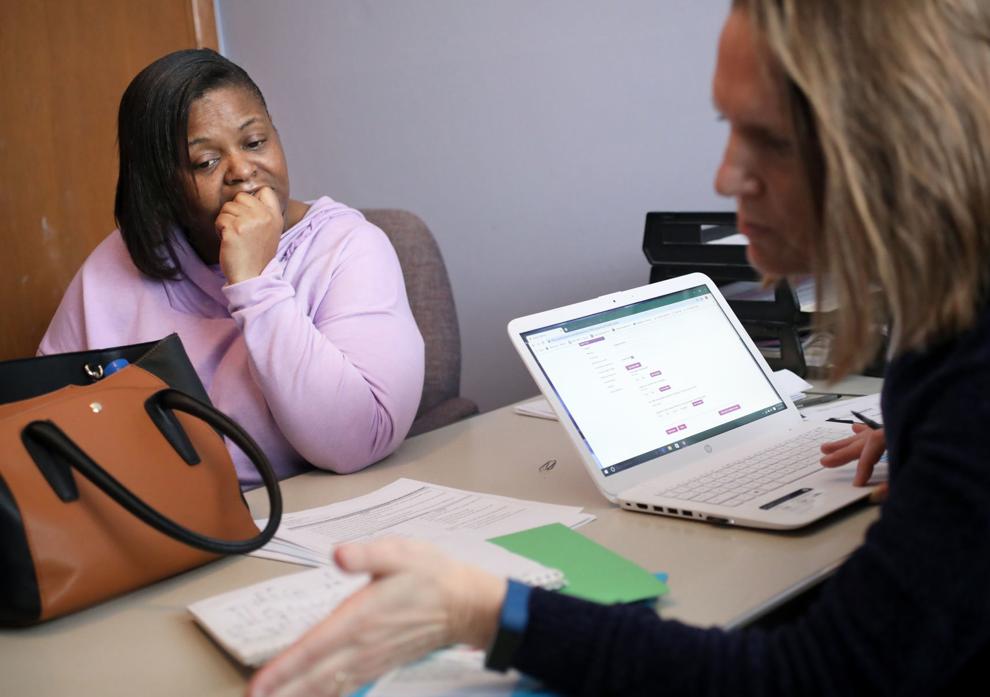 At the Allied Wellness Center in Madison last month, pharmacist volunteer Karen Roby reviewed Franklin's medications: Three pills for high blood pressure, two anti-depressants, an acid-reflux drug and potassium supplements in the morning; two of those again in the afternoon; and a medication for migraines at night.
Roby, owner of Mount Horeb Pharmacy, suggested moving one of the blood pressure pills and one of the anti-depressants to nighttime, to reduce the surge of medicine in the morning.
Franklin said she frequently forgets to take her afternoon pills. Roby recommended moving one to nighttime and substituting the other with a longer-lasting pill in the morning.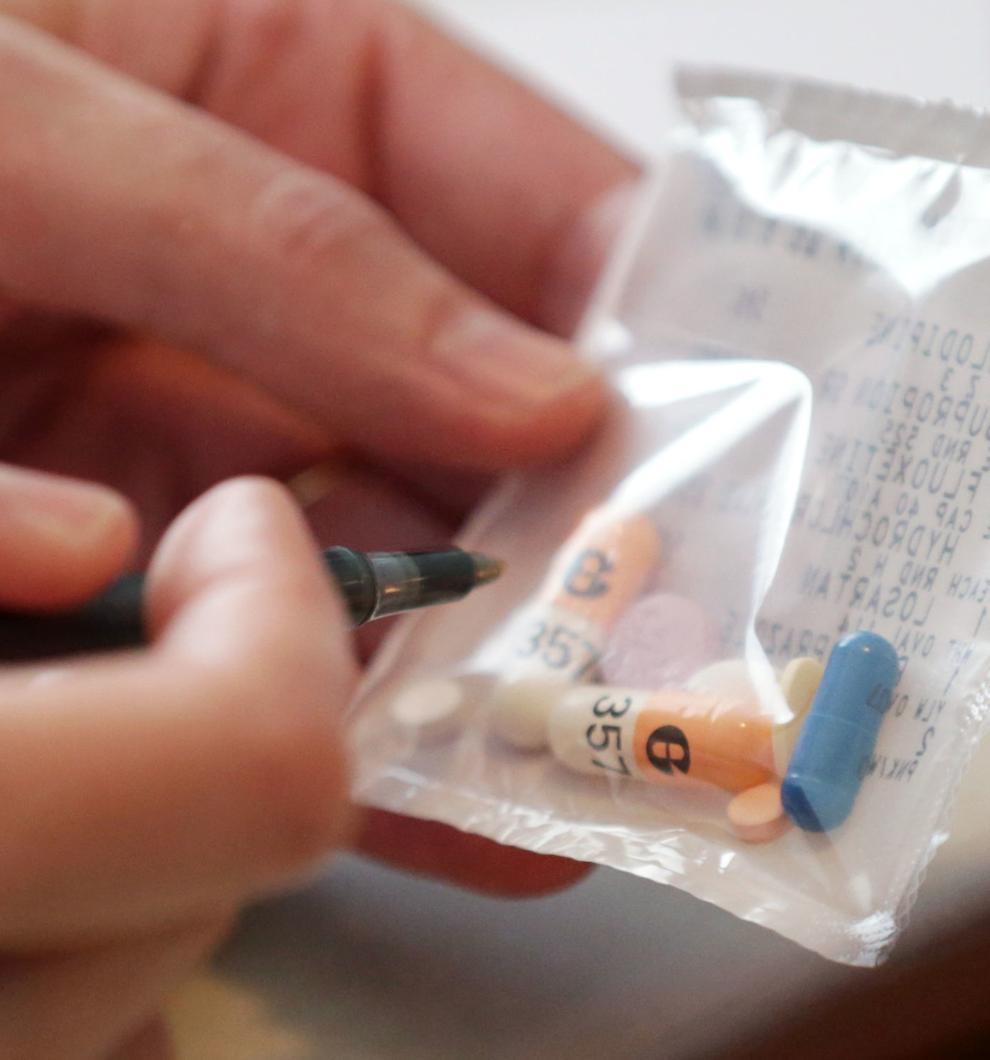 Roby asked about Franklin's morning routine, searching for a way to help her remember to take her medicine. When Franklin said she gives her granddaughter medication each day at 10 a.m., Roby jumped at the opportunity.
"If you have the reminder for her, then you guys you should have a take-our-medication party together," she said.
Roby said she would forward the recommendations to Franklin's doctor. During the 45-minute session, she gently offered health behavior tips to Franklin, suggesting she quit smoking, reduce her intake of soda and do more yoga for her arthritis.
Franklin, who fell and chipped her teeth on a car door a few years ago, said she was impressed by Roby's thorough review.
"With other providers, it's just in and out," Franklin said. "I'm willing to try what she said."
This article was supported by a journalism fellowship from the Gerontological Society of America, Journalists Network on Generations and the John A. Hartford Foundation.