A UW Health anesthesiologist is suing the former head of her department and the UW Board of Regents, alleging unequal pay, unequal opportunity and a hostile work environment for female doctors.
The suit, filed Wednesday in U.S. District Court in Madison by Dr. Maria Fabbrocini against Dr. Robert Pearce and the Regents, seeks class-action status on behalf of all female doctors in the anesthesiology department since 2013. The department currently has 32 female doctors.
The legal action follows a university report in 2017 that said the anesthesiology department should recruit more female residents, examine salaries for gender equity and boost mentoring of leaders to improve a culture characterized by "male centrism."
The report was based on a "climate review" conducted between February and August 2017. Pearce, department chair beginning in 2006, resigned from the position that July but remains on the faculty.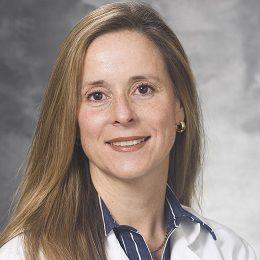 Fabbrocini, who went to medical school and did her residency at UW-Madison, started working there in 2008. In her suit, she alleges she was paid less than male doctors doing similar or less work with similar or less skill.
She has worked between 0.6 and 0.75 of full-time, and the vast majority of part-time doctors in the department are women, the suit says. Pearce instituted a policy against considering part-time doctors for leadership roles, which deprived them of additional administrative pay, the suit says.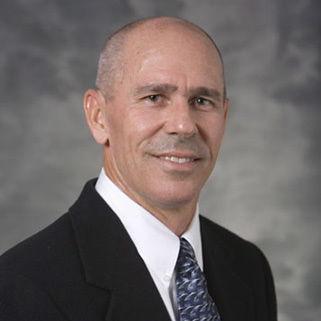 Pearce failed to discipline a male doctor with a history of physical abuse toward women in the department, and the doctor attacked Fabbrocini in 2010, grabbing her by the throat, shaking her and shouting in her face, the suit says.
Pearce's lack of discipline for disturbing behaviors "resulted in the serial sexual assault of a multitude of anesthetized female patients by a male physician," the suit claims.
Fabbrocini and her attorneys at Pines Bach in Madison did not respond Friday to a request for comment and additional information, including details about the alleged assault of patients. Pearce didn't respond to request for comment.
UW Health spokeswoman Lisa Brunette said she couldn't comment on the lawsuit. "The (medical) school is fully committed to upholding a safe, just and supportive environment for all faculty, students and staff," she said.
Doctor resigns
Schroeder "likes to be at the 'bottom of the bed' and 'see parts of patients that he does not need to see,' " according to a summary of the complaint to the state from nurses and anesthesiology assistants.
Fabbrocini's lawsuit says female doctors were assigned parking spaces farther away from the hospital entrance than male doctors, and some female doctors who had worked for the department at least 15 years were not given parking spaces.
After the 2017 climate review report, the university said the anesthesiology department would undergo a compensation review, the suit says. No further details are provided. Brunette said the compensation review has started.
'Disadvantaged'
The suit claims Pearce's actions "created an environment in which female physicians, including Dr. Fabbrocini, were substantially disadvantaged from their male employees."
The 2017 report, written for the provost by a consultant, came to a similar conclusion about the department's environment for women.
"It is abundantly clear that the issue profoundly influences the workplace experiences of many female faculty and residents: if they lack (or perceive a lack of) equal opportunities for leadership, mentoring or other career enhancers, and/or they are subjected to differential treatment that often is demeaning and pointedly directed to their status as women, they are not having the same experience as their male colleagues," the report said.