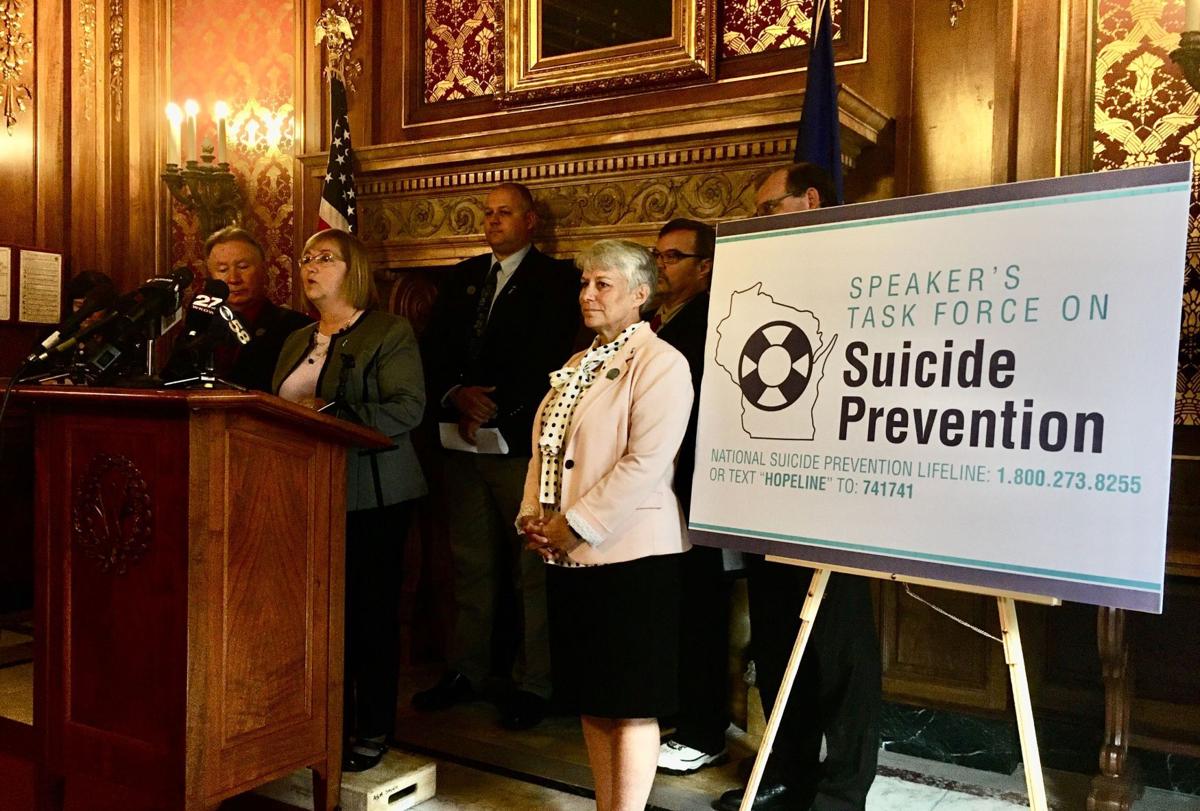 Wisconsin's suicide rate increased 40% from 2000 to 2017, but the state saw a decline in suicides the past two years, according to a new state report and related statistics.
The state's suicide rate among youth ages 10-24 remains higher than the national average but rose less than average since 2000, a federal report said this month. Another federal report said one in four young adults ages 18-24 said they had considered suicide in the past month because of the COVID-19 pandemic.
The state had 886 suicides in 2018 and 850 last year, according to the state health department.
In 2013-2017, suicide rates in Wisconsin were highest among people ages 45-54 and higher in rural counties than urban or suburban counties. Men were more likely to die by suicide than women, and women were more likely to be hospitalized with self-harm injuries than men.
LGBT youth were three times more likely to have considered suicide than their peers, the report said. Guns were the most common method of suicide, and 71% of deaths by firearms in 2013-2017 were suicides.
"A comprehensive approach to suicide prevention must go beyond a focus on mental health concerns and include other problems that are known to contribute to suicide, such as relationships, substance use, physical health, and job, money, legal, and housing stress," Leah Rolando, suicide prevention coordinator for Mental Health America of Wisconsin, said in a statement.
Among youth ages 10-24, Wisconsin's suicide rate in 2016-2018 was 11.1 per 100,000 people, compared to the national average of 10.3 per 100,000, according to a Centers for Disease Control and Prevention report this month. The state rate increased 33.7% from 2007-2009 to 2016-2018, compared to a national increase of 47.1%.
According to a national survey in June of more than 5,000 adults, 25.5% of those ages 18-24 reported considering suicide in the previous 30 days, compared to 10.7% of respondents overall, the CDC reported in August.
"Addressing mental health disparities and preparing support systems to mitigate mental health consequences as the pandemic evolves will continue to be needed urgently," the CDC report said.
Concerned about COVID-19?
Sign up now to get the most recent coronavirus headlines and other important local and national news sent to your email inbox daily.