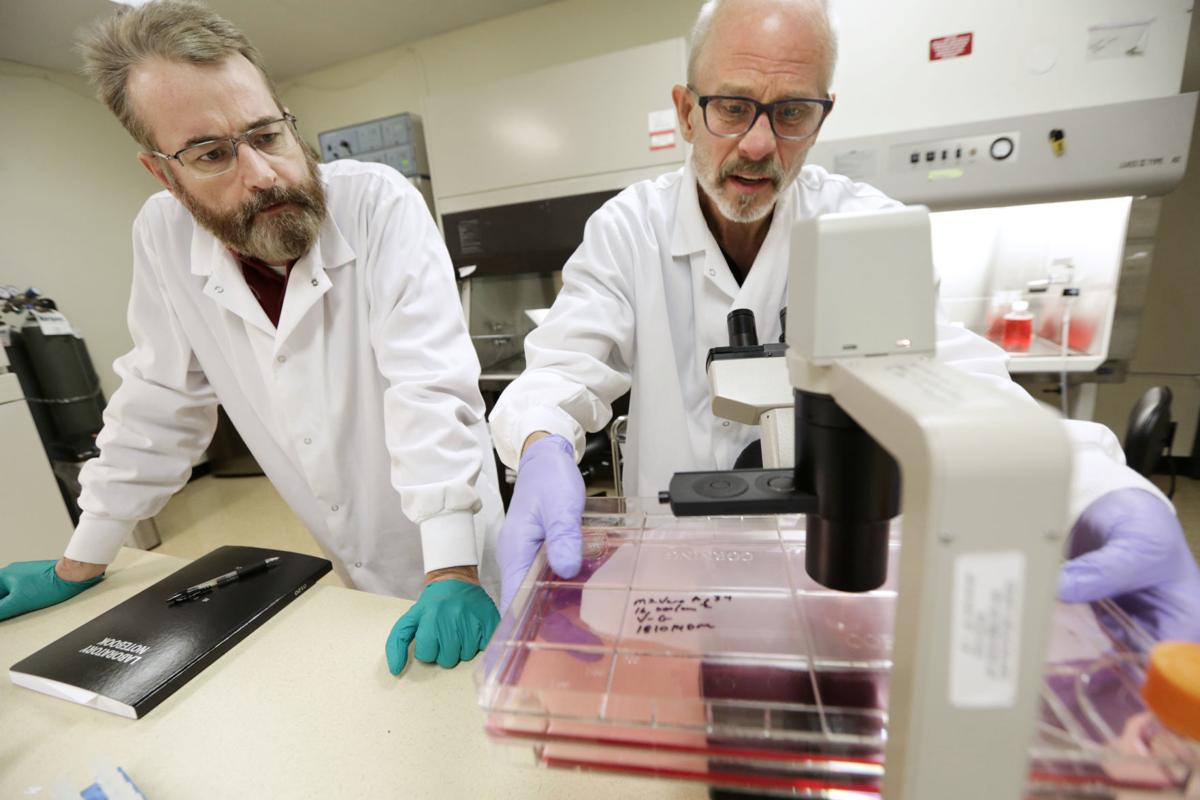 An experimental flu vaccine developed by a Madison company reduced flu virus levels and symptoms in people exposed to a mismatched strain, according to study results released Tuesday.
The study by FluGen Inc., founded by UW-Madison scientists Yoshi Kawaoka and Gabriele Neumann, simulated the mismatch that frequently occurs when flu strains circulating in winter don't match those in the annual vaccine.
Mismatches can greatly reduce the effectiveness of existing flu vaccines. Last year's vaccine was about 40 percent effective in warding off the flu, according to the Centers for Disease Control and Prevention. In recent years, the vaccine has worked between 10 percent and 60 percent of the time.
In the study, conducted in Belgium, about 50 people received FluGen's intranasal vaccine, which is based on a flu virus from 2007. Another 50 got a placebo. Both groups were exposed to a flu virus from 2014-15.
More than half of the participants receiving the FluGen vaccine, known as M2SR, showed an antibody response to the vaccine, the company said. They had a 34 percent reduction of viral load after being exposed to the mismatched virus, compared to the placebo group.
You have free articles remaining.
People who developed antibodies to the vaccine and the mismatched virus had a 62 percent reduction in viral load, compared to the placebo group, FluGen said.
The same groups showed 51 percent and 56 percent reductions, respectively, in symptom scores, the company said.
The vaccine is designed to let the body treat the vaccine as a flu infection, according to Paul Radspinner, CEO of FluGen. It deletes a flu gene, M2, from the virus but adds back its corresponding protein. M2 helps the flu virus enter and exit human cells.
The results of the phase 2 trial are expected to accelerate further development of M2SR, Radspinner said.
"Considering the generally low vaccine effectiveness of marketed injectable vaccines, as well as the serious consequences when the influenza virus drifts just slightly from the currently licensed annual flu vaccine, we wanted to better understand how broadly FluGen's M2SR vaccine could protect if the flu virus had dramatically mutated not one year, but over six influenza seasons," Radspinner said in a statement.
"With the financial support we have in place from our investors and government partners, we are excited to advance the development of M2SR based on these significant results," he said.
The study was supported by a $14.4 million grant from the Department of Defense. The National Institute of Allergy and Infectious Diseases has also supported the development of the vaccine.