A fire alarm went off in Bea McCoy's apartment complex a few weeks ago. As she headed outside, someone who smelled like smoke passed her. When she returned inside, she found filth under her refrigerator.
It was more than enough to make McCoy's anxiety flare up, but she didn't go to the emergency room at UnityPoint Health-Meriter as she had done before.
Instead, she paced back and forth outside of her apartment, took deep breaths and swallowed an anti-anxiety pill.
"I told myself, 'You're going to be all right, just calm down,'" she said.
McCoy, 60, in recovery from drug addiction and formerly homeless, is one of many patients in the Madison area who are learning how to take more control over their health with help from a new type of health care worker: community paramedics.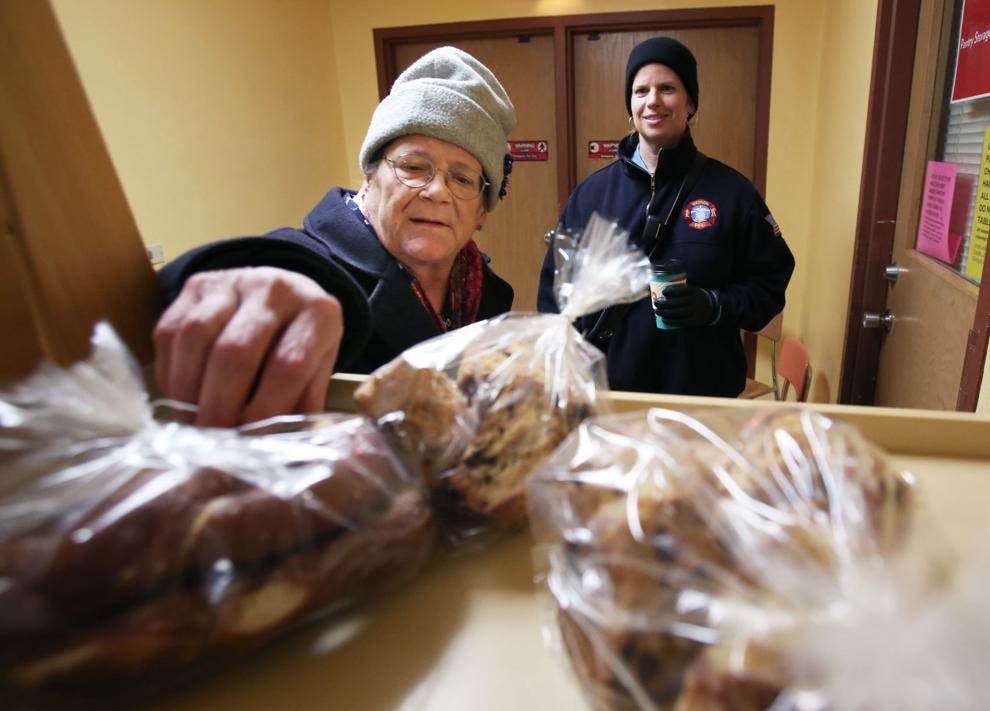 Instead of responding to emergencies, the normal job of a paramedic, community paramedics try to prevent them. By helping patients improve their health, the workers can reduce avoidable medical costs, health care administrators say.
At Meriter, community paramedics employed by the Madison Fire Department make weekly visits to the homes of patients who have a history of unnecessary 911 calls, emergency room visits and hospital stays.
The visits are part medical check-up, part social work appointment and part therapy session. The community paramedics connect patients to job services, food pantries and other supports while listening to their hearts, not so much with stethoscopes as with compassionate ears.
"We're trying to motivate our patients to take care of themselves," said Mindy Dessert, a community paramedic who works for Meriter.
In addition, "we're trying to relieve some loneliness," Dessert said. "Sometimes just saying, 'I get it, I get that this is hard,' makes it better."
Gail Campbell, Dessert's fire department colleague, who also works for Meriter, said community paramedics have enough of a medical background to respond to almost any need. But "the biggest skill we bring is just being humans," she said.
McCoy, one of 10 patients initially selected for Meriter's community paramedic program, which started in April, said the regular visits have helped bring stability to her life.
"If it wasn't for Gail and Mindy, I don't know, I probably would have cracked up in here," she said this month from her apartment in the Triangle housing complex across Park Street from Meriter Hospital.
The 10 patients in Meriter's program had 56 emergency room visits resulting in 11 hospital stays through the end of November this year, down from 105 ER visits and 24 hospital stays all of last year, for a projected annual savings of $500,000, Meriter officials said.
Since April, the patients have made about eight 911 calls per month, down from 13 per month previously.
The Meriter Foundation has provided $50,000 a year for the program, which pays for Dessert's and Campbell's visits.
"We're helping these patients before they need the safety net," said Chris Carbon, Meriter's EMS coordinator.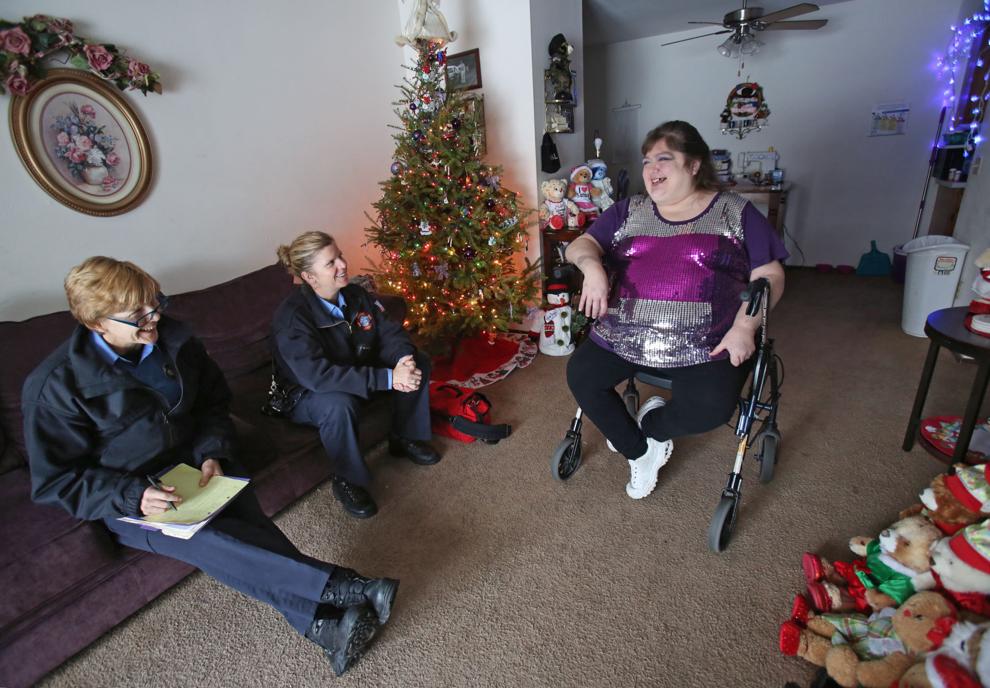 Coaching patients
Dessert also works for UW Health, which got a $3.6 million grant from the National Institutes of Health to study if community paramedics can help older adults who visit the emergency room find ways to reduce subsequent ER visits.
In the study, which started in March, community paramedics visit the patients a day or two after they return home and make follow-up calls in the following weeks, encouraging the patients to make appointments with their primary care doctors and pursue other help if needed.
"It's not about doing things for patients. It's about coaching them," said Dr. Manish Shah, a UW Hospital emergency medicine doctor who is leading the study.
SSM Health St. Mary's Hospital in Madison is talking with Madison-based Ryan Brothers Ambulance about establishing a community paramedic program at St. Mary's.
Ryan Brothers has three certified community paramedics and six other paramedics in community paramedic training, said Patrick Ryan, co-owner. The company uses the workers to operate health resource centers at the Triangle housing complex and Romnes Apartments on Olin Avenue.
At St. Mary's, the Ryan Brothers employees could help expand a home visit program that currently uses nurses, said Craig Sommers, St. Mary's vice president of clinical operations.
One goal is for the hospital to avoid government penalties if too many patients return to the hospital soon after being discharged, Sommers said.
Financial incentives drive the programs at UW and Meriter as well, but community paramedics are also leading health care systems to redefine how they view "pre-hospital care" by addressing patients' complex psychosocial needs.
"We saw many people slipping through the cracks," said Sherry Casali, Meriter's director of emergency services. Community paramedics "make sure that they have support and understanding of the right care at the right time for what they need."
Taking control
Michele Revels, who has asthma, visited Meriter's ER more than twice a month on average in 2015 and the first part of this year before Dessert and Campbell started visiting her in April.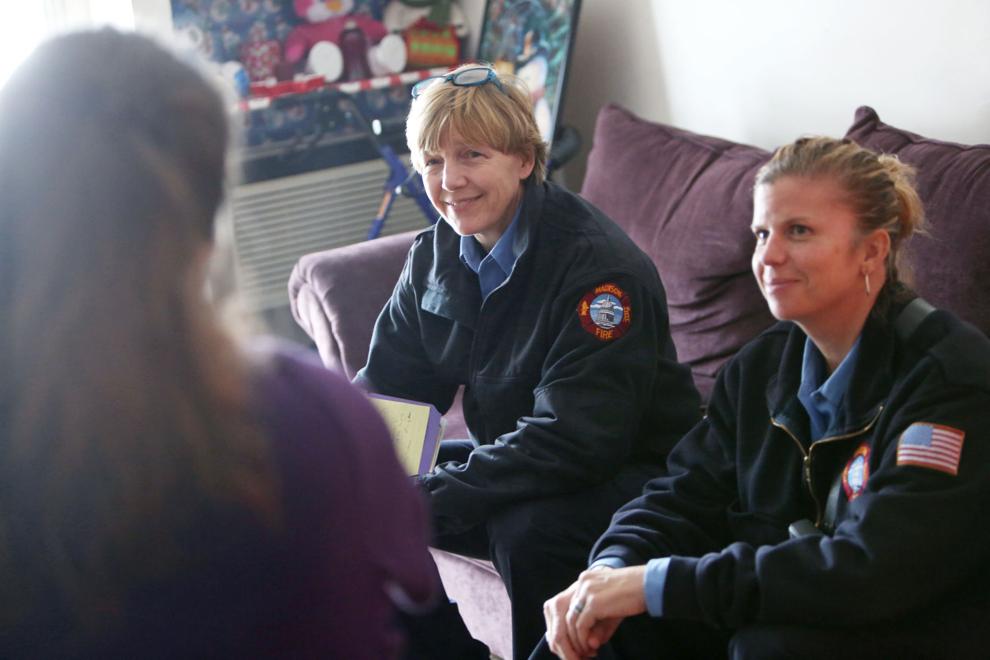 Now, she's down to about one visit every six weeks.
"I'm proud of myself," Revels, 51, said in early December. "I haven't had an asthma attack for eight months now."
Her doctor started her on steroid shots and morning breathing treatments. Dessert and Campbell remind her to keep up the treatments, and they had Revels' carpet cleaned with a special shampoo for asthmatics.
During a recent visit, the community paramedics talked with Revels about how she might reduce her intake of soda, whether she should wait until after the holidays to try to start losing weight and how she could remind herself of appointments with vocational rehab, which she has forgotten in the past.
"We can't put it on us to try to remind you," Dessert said gently, suggesting Revels place notes on her bathroom mirror or coffee pot.
"I know, I need to do the work myself," Revels said.
With Mary Stuart Paterson, a former nurse who has chronic pain and a drinking problem after a car accident and multiple falls, Dessert and Campbell discussed Paterson's hesitancy to attend Alcoholics Anonymous because she finds it "too religious."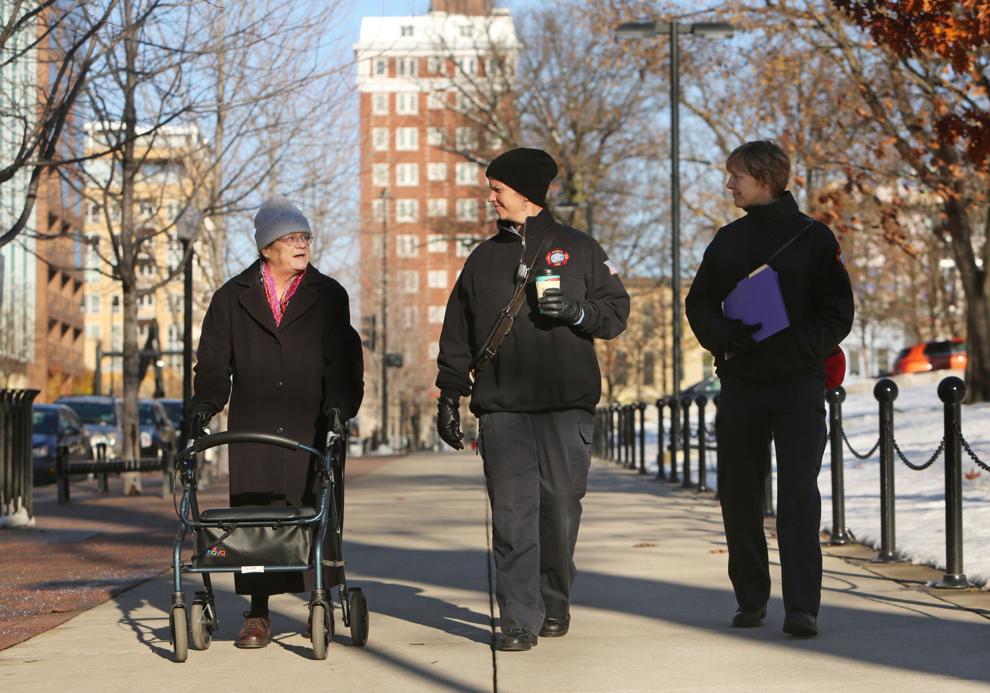 "Smorgasbord it a little bit," Dessert said. "You don't have to buy everything in there. You have to figure out what's going to work for Mary, to help Mary get well."
Paterson, 62, who lives at YWCA Madison, said she was evicted from an apartment after she couldn't pay rent. Now she is trying to sift through paperwork so she can pay back taxes and avoid penalties.
"Everything got spread around when I got thrown out," she said. "It's hard to keep track of that stuff."
'Focused on today'
McCoy moved to Madison from Chicago in 2010. A mother of six, she ended up on the streets and lost custody of her children years ago after becoming addicted to crack cocaine, she said.
"I went to pieces," she said. "I lost everything that mattered to me. I still carry that load."
After living in transitional housing in Madison, she got a permanent apartment three years ago.
Now she regularly sees a therapist, volunteers at the Yahara House, a clubhouse for people with mental illness, and is on the board at Porchlight, which provides services to the homeless. She has been sober for 18 months and quit smoking in February, she said. She hopes to eventually get a job.
During a recent visit, the community paramedics offered moral support.
"You're a really, really strong woman," Dessert said.
"We call you our warrior," Campbell said.
"Thank you," McCoy said. "I'm trying to learn how to stay out of the past and stay focused on today."