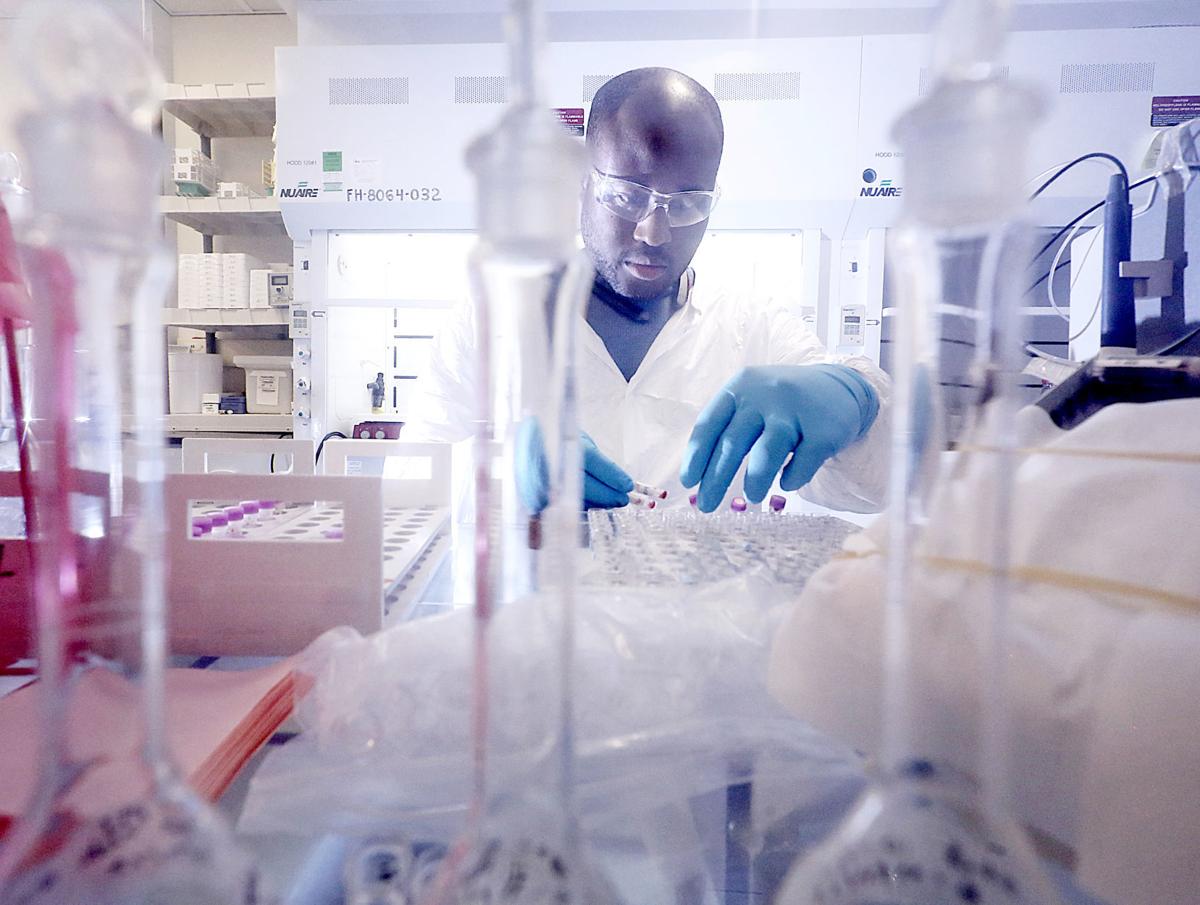 With community spread of COVID-19 now detected in the state and hundreds of coronavirus test specimens coming in daily to UW-Madison's Wisconsin State Laboratory of Hygiene, the lab has more than tripled its capacity and is staying open on weekends.
Gov. Tony Evers on Monday ordered a statewide ban on all gatherings of 50 or more people. The state Department of Health Services said the state has 47 cases of COVID-19, including 10 cases in Dane County, one of whom has recovered. Another 504 people have tested negative.
Some of the newly diagnosed people haven't traveled out of state or been in contact with other known cases. "This means the virus is spreading in Wisconsin communities," said Dr. Ryan Westergaard, chief medical officer with DHS' Bureau of Communicable Diseases.
It's not clear how widespread person-to-person transmission is around the state, but the community spread underscores the need for everyone to stay away from others as much as possible, Westergaard said.
The state lab, which started testing for the new coronavirus two weeks ago, had said until last week it could test about 100 specimens a day.
But more than 300 samples arrived Friday and again on Saturday, leading the lab to boost capacity and remain open Saturday and Sunday, Dr. Allen Bateman, assistant director of the lab's communicable disease division, said Monday.
The lab can now process about 300 samples a day, Bateman said Monday. Westergaard later said the lab could handle about 400 samples a day.
"Because of that huge increase in (samples coming in), we decided to bring in a bunch of people over the weekend and get those out," Bateman said. "Going forward, we plan to be testing seven days a week, as long as we need, for the foreseeable future."
People with cough, fever and shortness of breath, who have traveled to places with widespread COVID-19 or been exposed to people with it, should contact their doctors about getting tested. Health officials ask people to call ahead so clinics and hospitals can be prepared.
People with mild symptoms, like with a common cold, should self-isolate at home and not seek testing, Westergaard said. People with mild or no symptoms can be infectious and spread the disease to others without knowing it, he said.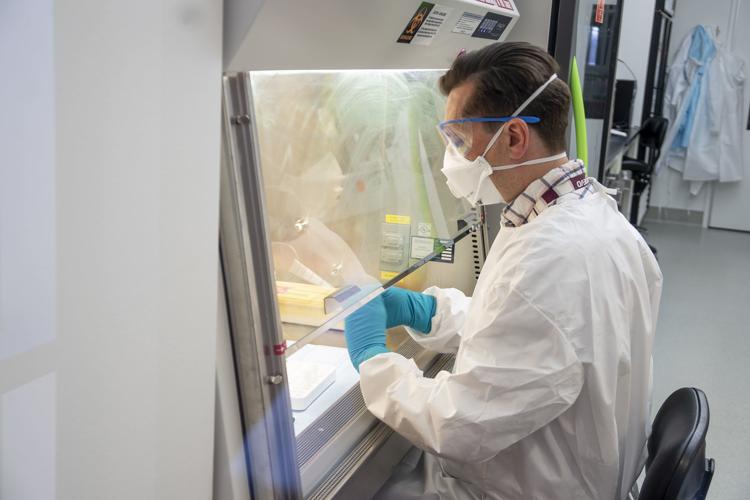 In addition to the state lab on the UW-Madison campus, the Milwaukee Health Department Laboratory has also been testing. A few national labs, including Quest and Labcorp, are accepting samples, and Froedtert Hospital and the Children's Hospital of Wisconsin near Milwaukee are also testing.
A total of about 600 specimens can now be tested in the state each day, Westergaard said.
Another five hospital labs in the state should be able to start testing soon. "We expect those will be up and running in the next one, two or three weeks," Bateman said.
The federal government is poised to approve new test kits by commercial manufacturers, and another 60 to 80 hospital labs in the state should be able to use those within a month or two, Bateman said.
Drive-through testing, which is being offered in some states, is being considered in Wisconsin, said Andrea Palm, state health department secretary. "We continue to look at options for centralized collections of specimens," she said.
Health systems will need to decide if such testing — which collects samples from people in vehicles, but doesn't produce results right away — is a proper approach for them, Westergaard said.
Since the state lab began testing for the new coronavirus March 2, it has handled about 1,000 samples, Bateman said. Some patients have more than one sample.
"Currently, we don't have any backlog," he said. "We probably would have had a backlog if we wouldn't have tested Saturday and Sunday."
The lab's supply of chemicals needed to run the tests is "OK but not great," with temporary shortages of some components, he said. "We could blow through a lot of reagents and supplies really quickly. We're trying to order as much as absolutely possible."
In addition to testing on weekends, the lab is extending its weekday hours, spokeswoman Jan Klawitter said. The last time the lab ramped up operations to this extent was during the H1N1 swine flu pandemic in 2009, though it didn't do as much testing then on Sundays, Klawitter said.
Some lab workers who typically do other kinds of testing are switching to coronavirus testing, Bateman said. But the lab is continuing its other work, such as newborn screening and testing for flu, tuberculosis and foodborne illness. If COVID-19 demand continues to rise, the lab might cut back on some research testing.
"It's a consistently moving target as we continue to scale up even more," Bateman said.
Concerned about COVID-19?
Sign up now to get the most recent coronavirus headlines and other important local and national news sent to your email inbox daily.