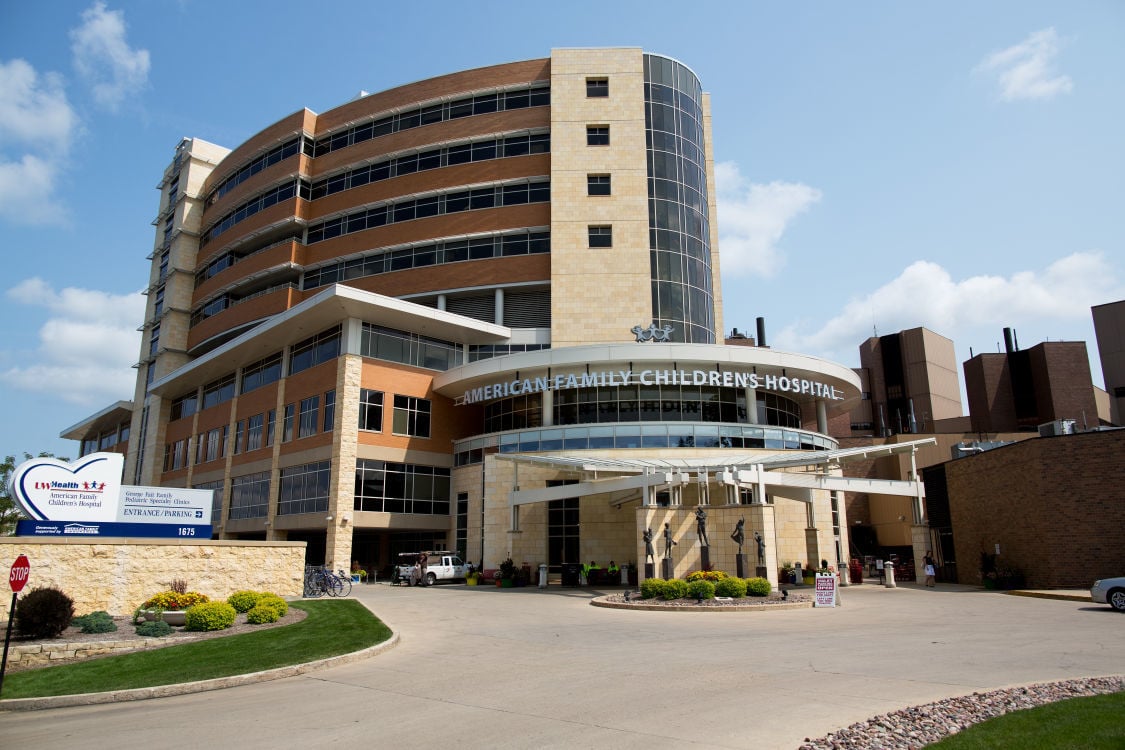 A Fitchburg family has won a $22.5 million payment from a state malpractice fund in a lawsuit claiming a 6-week-old boy suffered permanent brain damage from oxygen deprivation during surgery at UW Health's American Family Children's Hospital.
The settlement payment, resulting from problems with anesthesia provided by a resident, or doctor in training, is the second-largest award made by the state Injured Patients and Families Compensation Fund, according to state records going back to 1996.
Venkatasathvik Mallidi had surgery at the children's hospital in April 2016 for a tethered cord, a birth defect in which the spinal cord is stuck to surrounding tissue, according to Dan Rottier, a Madison attorney representing the family.
The surgery was successful, but the boy had brain damage from the anesthesia, according to a lawsuit filed in Dane County Circuit Court. The suit said Dr. Michael Chalifoux, who was completing his last year of residency in anesthesia, failed to react appropriately to prolonged low blood pressure readings.
The state, which oversees the fund that covers malpractice payments of more than $1 million for all doctors in Wisconsin, argued that Chalifoux's supervising doctor was primarily responsible. That stance could have resulted in a much smaller payment because that doctor, whose name was not disclosed, is a UW-Madison employee, for whom there is a malpractice cap of $250,000. But the state settled this month for the $22.5 million award involving Chalifoux.
Chalifoux also argued his supervising doctor was responsible, according to court records.
The boy, now 3, is blind, can't walk or speak and will likely function permanently at the level of a 2-year-old, Rottier said. He called the case "a disaster" and a "sheer horror" for the boy's parents, Ramasurreddy and Neeraja Mallidi.
Most of the $22.5 million has gone to two accounts for the boy's long-term care. His parents received nearly $1.9 million, and attorney fees were $4.5 million.
Rottier said the Mallidis declined comment. Chalifoux, an anesthesiologist at Baystate Health in Springfield, Massachusetts, and his attorneys did not respond Wednesday to messages seeking comment.
"While UW Health appreciates that this matter has been legally resolved to the satisfaction of all parties, we are painfully aware that words cannot capture the full reality of the situation for this family," UW Health spokeswoman Lisa Brunette said in a statement. "Nonetheless, we extend our deepest compassion to the Mallidi family."
Doctors in Wisconsin must carry private malpractice insurance to cover payments up to $1 million, and they are required to pay into the state fund to cover larger payments.
The $22.5 million is the largest award since the fund paid $22 million in 2010 in a case involving Dr. Donald Baccus at St. Joseph Regional Medical Center in Milwaukee. Baccus used two kinds of forceps and a vacuum while delivering Laron Birmingham, who was born with cerebral palsy. A jury found negligence, and the state Medical Examining Board said Baccus, who retired in 2012, should have done a Cesarean section.
The largest payment by the fund, at least since 1996, was $32.3 million in 2008. That case involved Zachariah Bartowitz, who was diagnosed with a permanent brain injury when he was 2 weeks old after the family claimed a nurse at Waukesha Memorial Hospital allowed a pocket of air to enter an intravenous line during a blood transfusion.
A state law limits malpractice awards for non-economic damages, or pain and suffering, to $750,000. If the cap didn't exist, the Mallidi award could have been "twice as much," Rottier said.
If the state had successfully argued that the supervising doctor was solely responsible, the award would have been limited to $250,000, Rottier said. If that doctor had been found partly responsible, the award may have been substantially less than $22.5 million, he said.
During negotiations in the Mallidi settlement, the state agreed to invest funds set aside for long-term care for injured patients at a higher interest rate and retroactively add $13 million to accounts from previous cases, according to Rottier and court documents.
The $13 million includes adding $2.5 million to an account for Shelbey Bomkamp, of Highland, whose lawsuit was also handled by Rottier. Bomkamp had a permanent brain injury in 2007 at age 6 during surgery to remove her spleen by Dr. Leonard Go at St. Mary's Hospital in Madison.