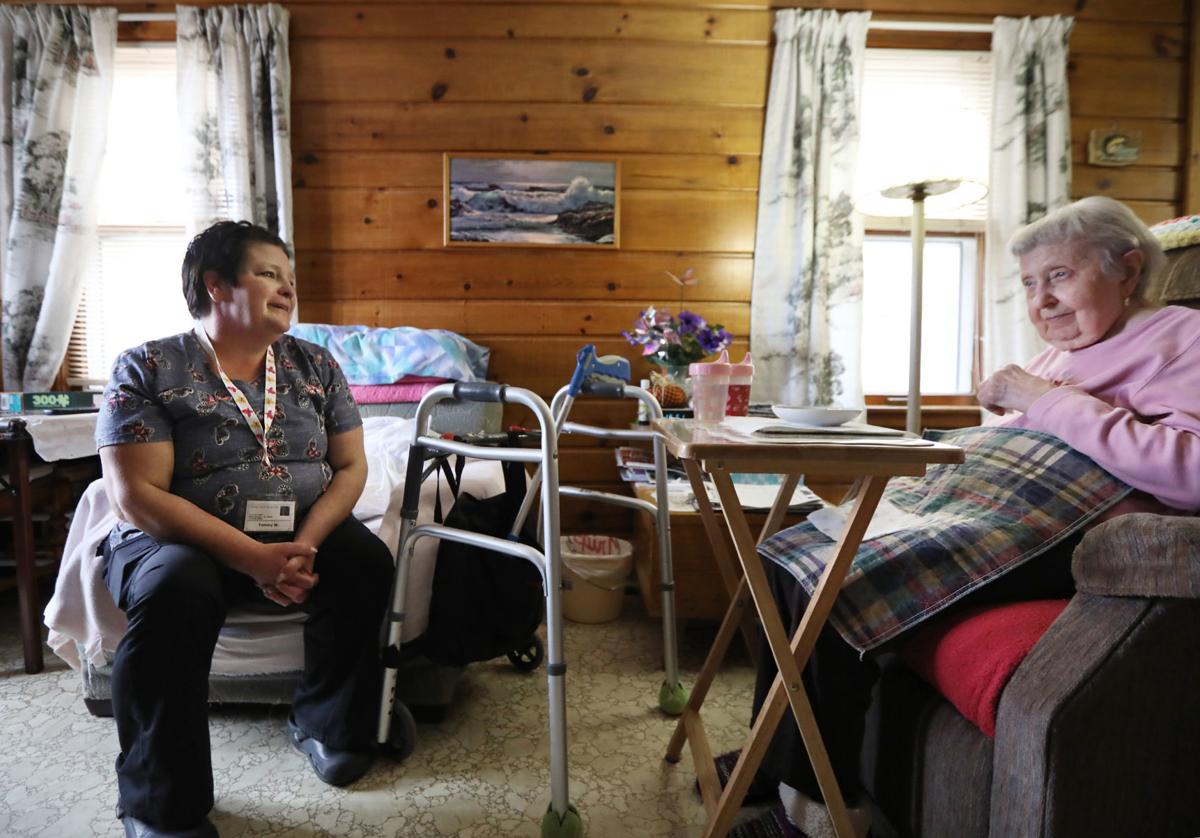 The state Department of Health Services has expanded a dementia-care specialist program, adding eight workers who will operate in 22 counties, officials said last week.
Dementia-care specialists help people with dementia stay in their homes, connect family caregivers to support services and encourage communities to become dementia-friendly. The program was mentioned in the Wisconsin State Journal's series last month, "Fading away: Wisconsin's dementia crisis."
Two dozen of the specialists have been working in 34 of Wisconsin's 72 counties and with three of the state's 11 Native American tribes. One worker is dedicated to Dane County.
Northern Wisconsin's Vilas and Oneida counties, where the percentage of older adults is among the highest in the state, applied for a dementia-care specialist but were not selected.
Sue Richmond, director of Vilas County's Aging and Disability Resource Center, or ADRC, said she was "very disappointed we were not selected in this round of grants given our demographics and population." The county had a record of 170 elder neglect or abuse reports last year, about 90% of them related to dementia, said county social worker Donna Rosner.
Health department spokeswoman Jennifer Miller said a team of reviewers rated applications based upon a set of criteria. "Unfortunately, the application for Vilas and Oneida County didn't make the cut," she said.
The additional eight workers, supported by a funding increase in the state budget in July, will be based at the following ADRCs:
ADRCs of Chippewa and Dunn counties.
ADRC of Central Wisconsin.
ADRC of Calumet, Outagamie and Waupaca Counties.
ADRCs of Douglas County and Northwest Wisconsin.
ADRCs of Jackson and Monroe counties.
ADRCs of Trempealeau County and Buffalo and Pepin Counties.
ADRC of Wolf River Region.
ADRCs of Walworth and Racine counties.
Be the first to know
Get local news delivered to your inbox!