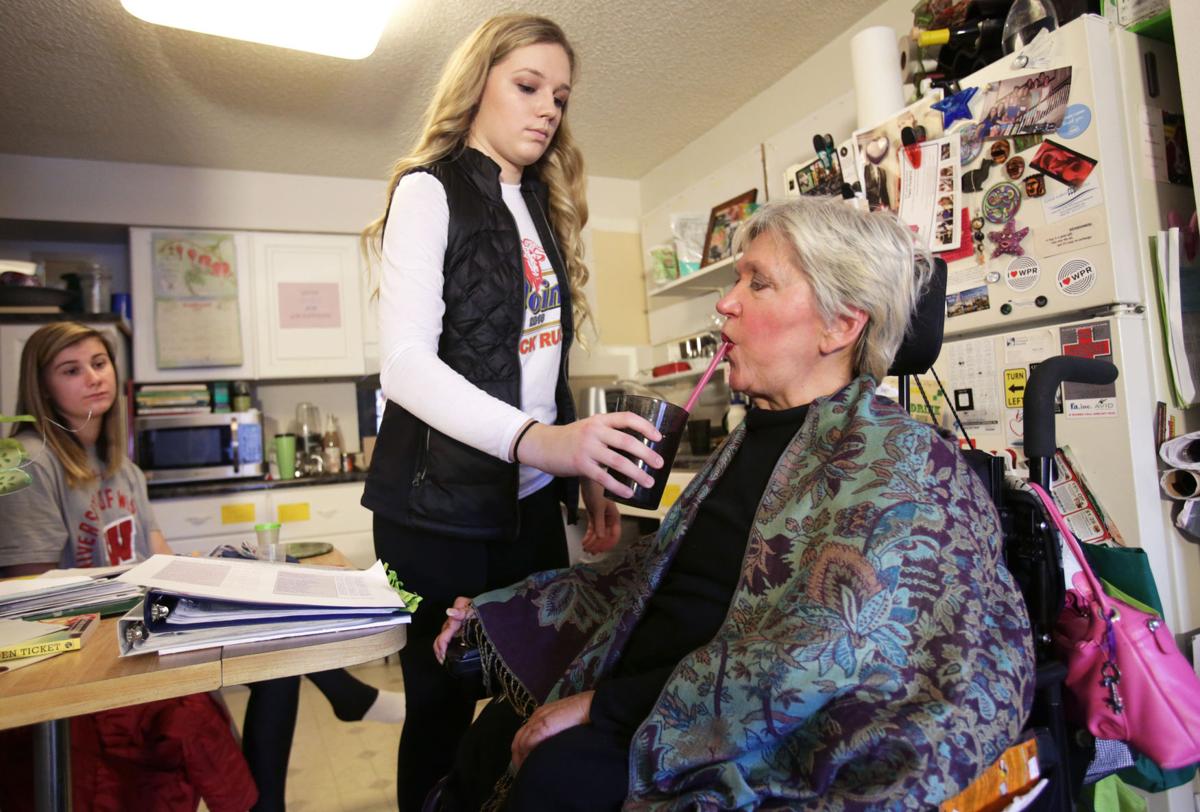 After spending nearly $4 million, the state has ended a contract meant to curb Medicaid personal care fraud just two months after the oversight began, saying the effort is no longer needed because the risk of fraud has been reduced.
In 2015, the Legislature approved a Department of Health Services plan to spend $8 million over two years on independent assessments of personal care, which involves assistance with bathing, dressing, toileting and other tasks for about 16,000 elderly or disabled patients a year.
Personal care agencies had been determining how much care clients need. The health department said that was a conflict of interest that encouraged fraud.
The nonpartisan Legislative Fiscal Bureau questioned whether the independent assessments would achieve the health department's anticipated savings of $19 million over two years because personal care spending had dipped from $273 million in fiscal year 2014 to $268 million in fiscal year 2015.
In July 2016, the health department awarded a three-year, $16 million contract to Pennsylvania-based Liberty Healthcare Corp. to conduct the assessments. They were to begin last fall, but didn't start until June 1.
Late last week, the health department said it was ending the contract.
Julie Lund, health department spokeswoman, said Tuesday that personal care spending has continued to decline, to $255 million in fiscal year 2017. She said the department's plan for statewide implementation of Family Care, a Medicaid managed care program, and electronic verification requirements of a provider's presence in a client's home under the new federal 21st Century Cures Act should reduce fraud.
"Recognizing the immediate cost reduction, as well as the reduced risk, it was clear that ending the contract for independent assessments now is clearly the fiscally responsible approach," Lund said in a statement.
The department spent $3.8 million and didn't receive any information to determine if the assessments done since June 1 uncovered fraud or saved money, but the expenditure wasn't a waste, she said.
'Reduced risk'
"We launched the program to address the obvious growth in (spending) in an area that we recognized was vulnerable for waste, fraud or abuse," Lund said. "We reached the decision to end the contract at this point because we recognize the factors that led to reduced risk, and the environment has changed."
Kris Naidl, a spokeswoman for Liberty, said, "We respect the state's decision to return to assessments done by providers as the Family Care program goes statewide. ... Our staff are now working to ensure a seamless transition of those assessment services."
Darcy Knapp, president of the Wisconsin Personal Services Association, said the decision "confirms what we have known for many years, that the personal care program is cost effective."
The health department should use the $12 million unspent in the $16 million contract to address the shortage of personal care workers, Knapp said.
Be the first to know
Get local news delivered to your inbox!