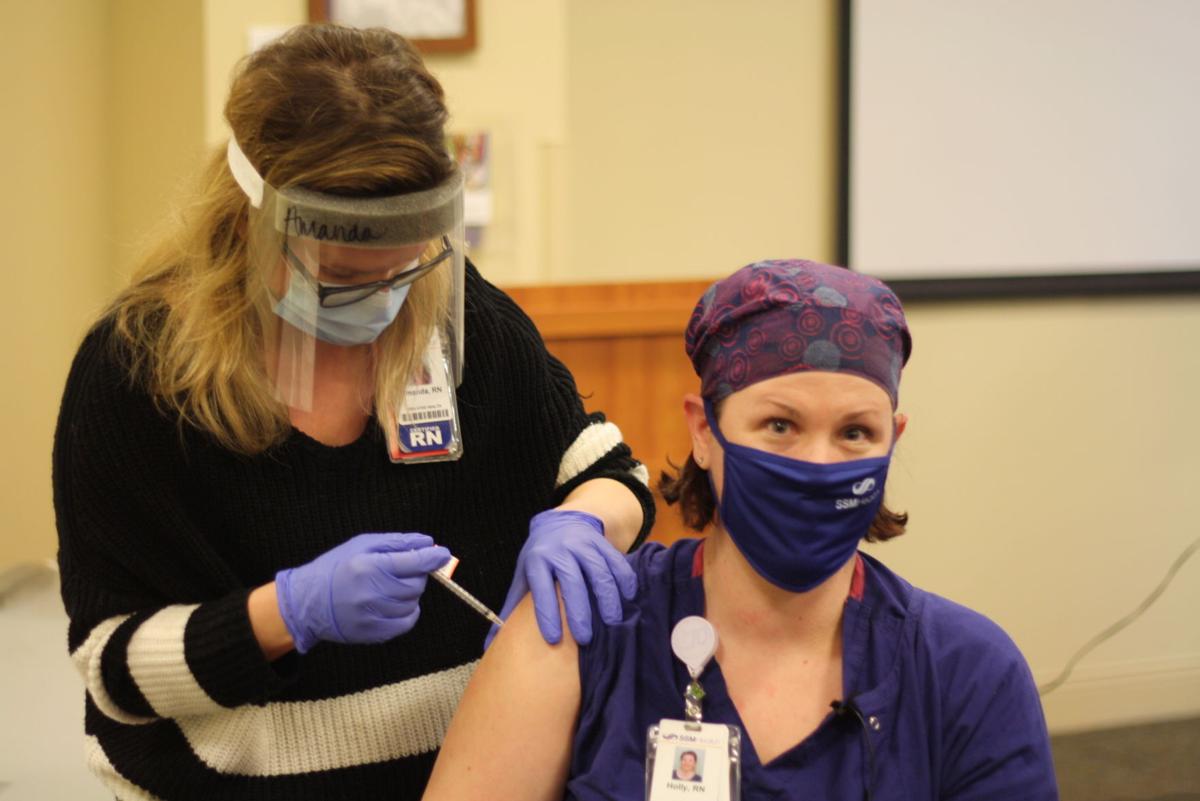 SSM Health will require COVID-19 vaccination by the end of September for its nearly 40,000 employees, providers and volunteers, the organization said Monday, becoming the first hospital group in Wisconsin known to announce a mandate.
"As health care providers, we've seen the devastating impact of this disease first-hand," Dr. Matt Hanley, SSM Health's interim regional president in Wisconsin, said in a statement. "The fight against COVID-19 is not yet over. We must continue to be vigilant in doing everything we can to protect our team members, patients and communities."
St. Louis-based SSM Health owns St. Mary's hospitals in Madison and Janesville, St. Clare Hospital in Baraboo, Dean Medical Group and other entities in Wisconsin.
Spokespersons for UW Health and UnityPoint Health-Meriter said Monday the organizations have no plans to require COVID-19 vaccination. Kelly Lietz, a spokesperson for the Wisconsin Hospital Association, said last week he wasn't aware of hospitals in the state requiring COVID-19 vaccination.
Dozens of hospitals and medical groups in Indiana, Maryland, New Jersey, New York, Pennsylvania, Washington, D.C., and elsewhere have begun issuing vaccination requirements, Stateline reported last week. The move follows a Texas federal court decision agreeing that a Houston hospital could require workers to get a COVID-19 vaccine.
SSM Health said employees can request an exemption for medical or religious reasons, which is consistent with the organization's practice for other required vaccines.
So far, 77% of SSM Health employees in Wisconsin have been vaccinated. The requirement by the end of September will come before the annual cold and influenza season, which could lead to a rapid rise in respiratory viral infections, SSM Health said.
"These vaccines have been proven to be safe and effective at providing long-lasting immunity to COVID-19," Hanley said. "However, we haven't yet reached a level of vaccination that provides herd immunity, which is why we're continuing to see dangerous surges in many communities."