DOCTOR DISCIPLINE | A STATE JOURNAL INVESTIGATION
Special report: When it comes to disciplining doctors, reprimands still most common sanction
Floyd Ripp, a farmer, runner and cross-country coach, was mowing his yard south of Rio when his back became stiff.
Three days later, sore and nauseous, he went to a UW Health doctor in Sun Prairie. Five days after that, sweating and with a rapid pulse, he saw a second doctor at the same clinic. In another two days, barely able to walk, he returned to the first doctor.
The next day, Ripp, 55, was dead. The doctors, who sent him home after each visit in July 2011, didn't detect the staph infection that invaded his body, records show.
The Wisconsin Medical Examining Board reprimanded the first doctor, Mon Yee, and fined him $935.
"Why not take his license away for three months?" said Ripp's widow, Patricia Madden-Ripp. "I'm left without a husband and without his salary. What did (Yee) get?"
Attorneys wouldn't take the case because the doctors, as employees of UW-Madison, have a malpractice cap of $250,000, lower than for other doctors in Wisconsin.
Three years ago, a Wisconsin State Journal series, "Doctor Discipline," examined why Wisconsin ranked near the bottom of states in issuing serious sanctions against doctors. In a new analysis of all 241 medical board cases resulting in discipline from 2013 to 2015, the newspaper found little has changed:
The medical board continues to use reprimands for a wide range of problems — from inadequate continuing education and improper record keeping to inappropriate prescribing of painkillers and deadly mistakes.
More than half of all cases — 129 — resulted in reprimands, many of them also including requirements such as taking classes or being supervised.
Reprimands were issued in at least 40 cases in which patients were harmed, including at least 17 in which patients died.
The board revoked the licenses of four doctors, suspended 28 doctors and restricted the practices of 13 doctors as their primary discipline. An additional 56 doctors surrendered their licenses around the time they were being investigated. Wisconsin has nearly 25,000 licensed doctors.
Between 2002 and 2012, Wisconsin ranked 46th to 49th among states and the District of Columbia in seriously disciplining doctors, such as limiting, suspending or revoking their licenses.
The rankings, by the consumer watchdog group Public Citizen, don't include reprimands because they are "slaps on the wrist" and not serious discipline, said Dr. Sidney Wolfe, a leader of the group.
No rankings are available since 2012 because the Federation of State Medical Boards stopped releasing the data.
Wisconsin's medical board, in response to the State Journal series in January 2013, formed a disciplinary guidelines committee to review procedures in other states and determine if the board's sanctions were uniform and fair.
In April 2014, a report requested by the committee showed how often each type of discipline was given in Wisconsin for 37 categories of violations from 2003 to 2013. Of 247 penalties for the most common violation, incompetent care that puts patients at unacceptable risk, 152 were reprimands, some including other requirements.
The committee hasn't met or taken action since the report was released.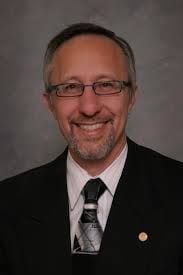 Medical board leaders say that according to case law, the board is supposed to rehabilitate, not punish, doctors. Dr. Ken Simons, chairman of the board, said many doctors fight reprimands because they consider them to be serious blows to their reputations.
"We're not supposed to be the avenging archangel," Simons said. "The overwhelming majority of physicians are trying to do the right thing."
Few malpractice payments
Wisconsin's medical malpractice climate, considered favorable for doctors, may contribute to the medical board's low rate of serious discipline because the state has relatively few lawsuits resulting in malpractice settlements or jury awards. Such payments become one type of complaint the board can act on.
From 2004 to 2014, Wisconsin ranked 49th among states in malpractice payments per capita, according to the National Practitioner Data Bank.
Some reasons for the low number of payments: restrictions on who can sue, caps on damages and a fund that covers awards of more than $1 million.
Parents in Wisconsin can't sue if their adult children die from a medical error, and adult children can't sue if their parents die in the same way — a prohibition found in few, if any, other states, malpractice attorneys say.
Damages in other wrongful death cases are capped at $500,000 for a child and $350,000 for an adult.
In other medical malpractice cases, non-economic damages — such as for pain and suffering — are capped at $750,000. Economic damages aren't limited. Thirty-four other states have similar caps, according to insurance research firm A.M. Best Co.
In 2014, a Milwaukee County judge refused to apply the $750,000 cap for a woman who won $16.5 million in non-economic damages from a jury after she lost all four limbs from an immune system reaction to an undetected infection. An appeal is pending.
The $250,000 cap on total damages for UW-Madison doctors and other state employees stems from a government immunity provision designed to protect taxpayers.
Madison attorney Eric Farnsworth challenged the $250,000 cap in 2013 after a jury awarded $1.8 million to a Verona woman for her husband's death and found a UW Health doctor negligent.
Dane County Circuit Court Judge John Markson upheld the $250,000 cap but questioned it, saying the limit, set in 1979, is equal to $72,000 today. Farnsworth lost an appeal.
Wisconsin's Injured Patients and Families Compensation Fund, supported by premiums from doctors, pays malpractice awards over $1 million. Without that safety net, critics say, doctors and their insurers would be more willing to settle than risk losing a multi-million dollar award.
Malpractice attorneys also say they reject many cases because their share of the potential payouts, due to the caps and the fund, is too little to cover their expenses.
"No matter how egregious the care appears, it's going to be fought like World War III, which means it's very, very expensive," Farnsworth said.
When attorneys turn cases down, he said, "a lot of people throw their hands up in the air, and the medical examining board never hears about it."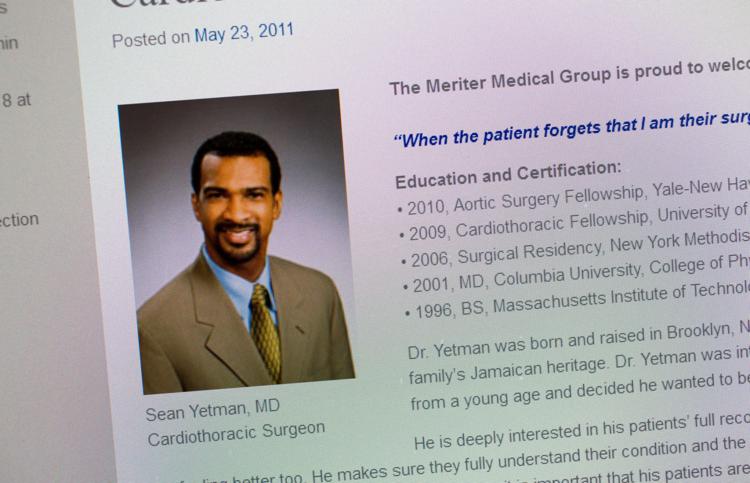 Meriter doctor fired after two deaths
Among the cases resolved by the medical board in the past three years is a Meriter Hospital doctor who surrendered his license after the hospital fired him following the deaths of two surgery patients.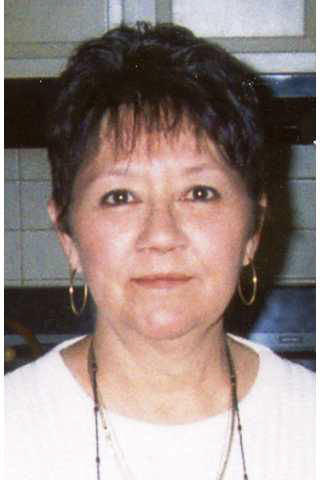 Nancy Glumske, 61, of Elroy, had heart bypass and heart valve repair surgery at Meriter in July 2011. After problems during the operation, she suffered kidney and liver failure and died.
Dr. Sean Yetman left her on a heart-bypass machine too long, according to medical board records. He should have replaced the heart valve with an artificial device instead of trying to repair it, the records show.
In August 2011, Yetman did a similar surgery on Thomas Pliner, 77, of Waunakee. Pliner bled a lot during the procedure and died the next day.
Yetman left Pliner on a heart-lung bypass machine too long, and he should have stopped trying to harvest one of Pliner's arteries for the bypass and instead harvest a vein, medical board records show.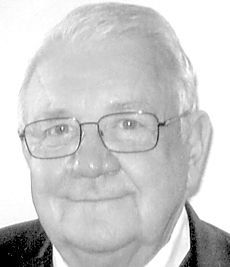 Meriter hired a consultant to review records of the seven patients Yetman operated on during his short time at the hospital. Meriter fired him in October 2011.
The medical board, after learning of Meriter's action in 2013, accepted the surrender of Yetman's license in 2014. He works at Beth Israel Deaconess Hospital in Boston.
Family members of Glumske and Pliner said they had no idea Yetman had been fired or disciplined until the State Journal contacted them. The statute of limitations to file a lawsuit was three years after the deaths, though cases can be brought up to a year after the discovery of negligence if it occurred no more than five years earlier.
"I'm upset that we never heard anything about this," said Glumske's daughter, Renee Erschen, of Hazel Green.
Jodie Busch, of Waunakee, Pliner's daughter, said she wishes Meriter had told her family why the hospital let Yetman go.
Meriter declined to comment.
Yetman told a state investigator there were "political reasons" for his termination and experienced surgeons didn't take him under their wing. He told the State Journal he denies any unprofessional misconduct.
Missing deadly conditions
Many other fatal cases resolved in 2013 to 2015 resulted in reprimands.
Joel DeLorme saw Dr. Robert Cates at Monroe Clinic in March 2010. Tests showed DeLorme, 50, of Brodhead, had high cholesterol and very high triglycerides.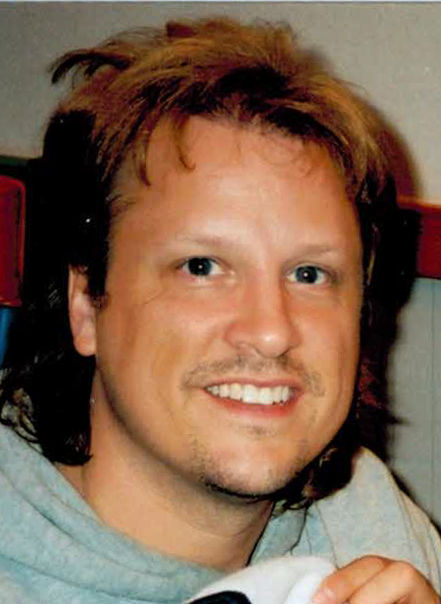 The next month, DeLorme returned to Cates, complaining of leg pain, vomiting and a dry mouth. Two days later, DeLorme died from diabetic ketoacidosis, or acid buildup from untreated diabetes.
Cates should have tested DeLorme for diabetes, the medical board said. In 2014, the board reprimanded him, ordered him to take eight hours of education about diabetes and fined him $729.62. The fines are based on investigation costs.
A lawsuit resulted in a $250,000 settlement for DeLorme's three minor children. David Lowe, the DeLorme family's lawyer, told the State Journal that the family believes the medical board's discipline against Cates is appropriate.
Cates told the medical board that DeLorme didn't complain of other symptoms of untreated diabetes.
Jeff Baumann, 53, of Madison, went to a Dean Clinic urgent care center in November 2012, complaining of nausea, diarrhea, fever and abdominal pain.
He was seen by Gail Piersen, a physician assistant working with Dr. Don Breckbill.
A blood test showed an elevated white blood cell count, which can indicate an infection, and an X-ray was "unremarkable." Breckbill offered antibiotics but Baumann declined, saying he'd wait for results of urine and stool tests.
Two days later, Baumann died from sepsis, an overwhelming immune response to an infection, caused by a perforated ulcer in his small intestine. Mary Lewis — Baumann's sister, a nurse practitioner in Florida — filed a complaint with the medical board.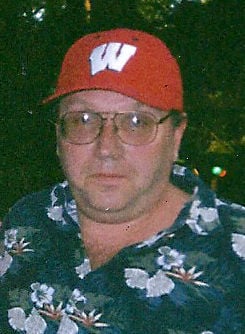 "With a white count like that, he should have been hospitalized immediately," Lewis told the State Journal. "This was severe. Something like this should not have been ignored."
The medical board gave Piersen an administrative warning. Breckbill was reprimanded and fined $750 in 2013. The medical board said he should have ordered a CT scan.
Lewis said Piersen should have been reprimanded and both providers should have been given additional discipline. The board should have required them to be supervised for six months or made them tell colleagues about the mishap to help prevent others from doing the same thing, she said.
Piersen and Breckbill told the medical board they discharged Baumann because his other blood work was relatively normal.
Fatal staph infection not caught
Madden-Ripp, a lab technologist at UW Hospital, said she hopes her husband's death makes doctors more aware of potentially fatal conditions in clinic patients.
"Sometimes you have to switch into, 'This is serious, something is majorly wrong, this isn't a normal patient with a cold,' " she said.
Ripp, a cross-country and track coach in Columbus, Waterloo and Waunakee, tended the family farm and worked at Avis Car Rental.
His back became stiff on July 3, 2011. When he skipped the Firecracker 5 race in Columbus the next day and came home sick from Avis early the following day, his wife grew concerned.
On July 6, Ripp saw Yee, who was at UW Health's Sun Prairie clinic but now is at UnityPoint Health-Meriter's DeForest-Windsor clinic. Yee sent Ripp home with pain medication.
On July 11, after Madden-Ripp said her husband was sweating so badly he soaked the bed sheets, Ripp saw Dr. John Hawkins at the same clinic. During the visit, Ripp vomited. Hawkins ordered lab tests and sent Ripp home.
Two days later, when Madden-Ripp said she could barely get her husband into the car, he returned to Yee. The lab tests Hawkins had ordered suggested problems with Ripp's liver and kidneys. Yee, suspecting a viral illness, ordered more tests and sent Ripp home.
After stopping to feed the chickens and steers, Madden-Ripp took Ripp to the emergency room at Columbus Community Hospital, where he was sent by Med Flight to UW Hospital's ER. He died a few hours later from sepsis caused by staph.
Madden-Ripp filed a complaint with the medical board, and the board said Yee should have considered sepsis, started IV fluids and admitted Ripp to the hospital. The board didn't discipline Hawkins.
Yee told the medical board that Ripp's symptoms were not typical for sepsis.
Madden-Ripp said she and her husband trusted the doctors to know what to do.
"My trust in them is really gone," she said.
State Journal online editor Nick Heynen contributed to this report.