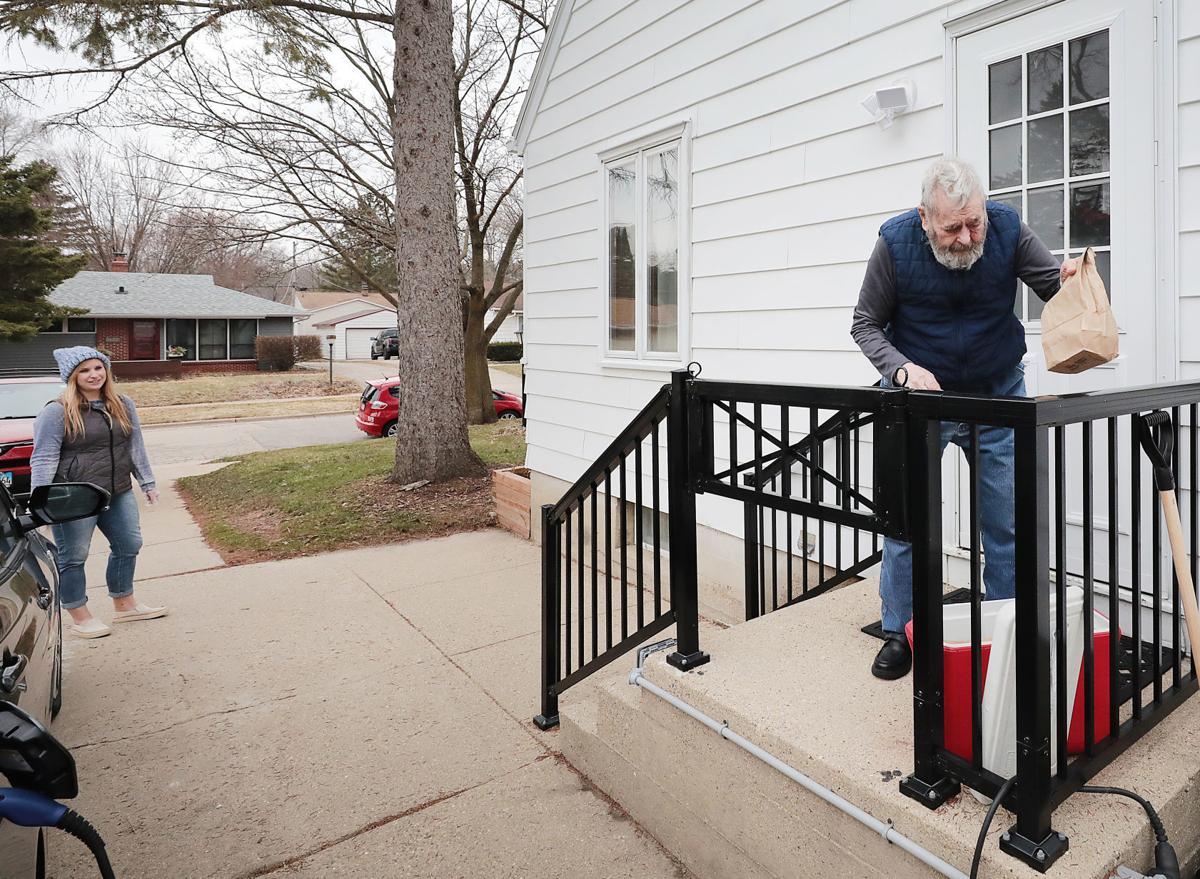 With older adults at greatest risk for COVID-19 complications and prone to isolation from social distancing, meal programs and home health services are still being offered in the Madison area during the pandemic — with precautions.
Wisconsin nursing homes, some of which have had residents test positive for the new coronavirus, are grappling with a worker shortage exacerbated by a reduction in child-care services and a scarcity of protective equipment. To boost staffing, facilities are seeking permission to hire workers with less training than is typically allowed.
Some nursing homes or units that have closed are being considered as surge capacity for hospitals if needed, said John Sauer, CEO of LeadingAge Wisconsin, which represents nursing homes and assisted-living facilities. Meanwhile, to stop the spread of the virus, operators are imposing strict visitor restrictions that are increasingly hard on families, Sauer said.
"There's some really heart-wrenching stories of people who have visited their loved ones every day for the last two years, now not being able to do it," he said. "Some tough choices are having to be made."
Meals on Wheels has expanded its dinner program and should be able to add even more clients soon, said Brian Miller, CEO of Independent Living, a nonprofit that runs the evening program in the Madison area, which serves about 120 people. SSM Health at Home, which runs the lunch program, is also scaling up.
Volunteers are told to "sanitize your hands between stops, use objects such as your sleeve or pencil to ring door bells and open doors, and avoid physical contact with the clients," according to an Independent Living email.
Restaurant delivery services are also available, but Meals on Wheels volunteers are encouraged to chat with clients and report unusual circumstances, such as someone not coming to the door, Miller said.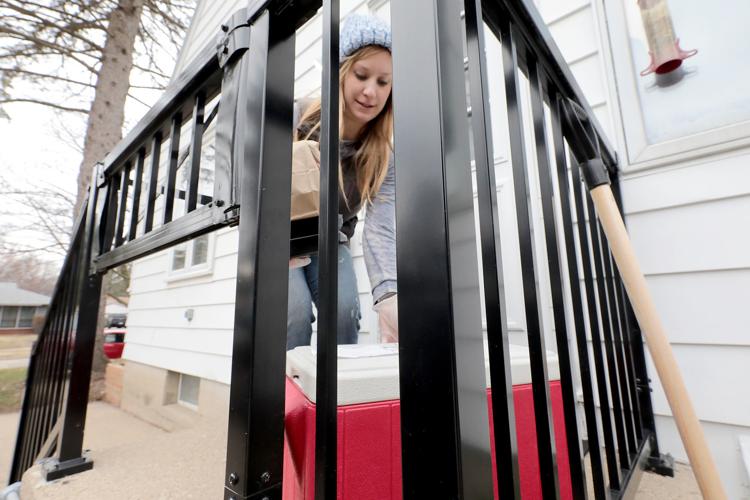 "Your mom or dad is going to get checked in on each day and have some human interaction, even if it's on the front porch, which during this time is pretty important," he said.
'Really important'
Sue Koening, who lives near Chicago, has been staying temporarily on Madison's West Side with her parents, John and Joan Hicks, who are in their late 80s, after her mother recently got out of the hospital.
Koening, who plans to return to Illinois Thursday, said Meals on Wheels, which has served her parents for about two years, is especially valuable now.
"The consistency of having the nutrition coming in, the regular routine, is really important," she said.
Unlike food pantries that offer free food to people with low incomes, Meals on Wheels charges a fee: $8.40 per meal. Funding from the United Way of Dane County, which was discontinued this year in a shift to helping more poor children and young families, previously covered subsidies for low-income clients, allowing them to pay half price, Miller said.
A new emergency fund at the United Way for COVID-19 may provide money to resume the subsidies, he said.
Home health care
SSM Health at Home, which typically delivers 300 lunches each day through Meals on Wheels, added more than 70 new recipients in the past week, spokeswoman Niki Anderson said.
The agency has closed its medical equipment retail stores in Madison, Baraboo, Janesville, Reedsburg and Prairie du Sac because of the outbreak. Equipment can be shipped or delivered, Anderson said.
SSM Health at Home continues to provide home health services and hospice care, she said.
"We will continue to play a vital role in helping to reduce the spread of COVID-19 by serving the needs of patients that can be cared for at home, as appropriate, per their physicians," Anderson said.
Chartwell Midwest Wisconsin, a home health care subsidiary of UW Health, is seeing increased business because hospitals are trying to release patients quickly to free up space, said Julie Slattery, chief clinical officer.
"We're trying to help the hospitals move discharges along ... as soon as they're medically ready," Slattery said.
Workers providing care to patients at homes wear at least a mask and a face shield, she said.
The necessities
Newbridge, a nonprofit that includes four senior coalitions in Madison, has closed its dining sites, activity programs, support groups, foot care clinic and home chore service, executive director Jim Krueger said.
Meals are being delivered to some clients by SSM Health at Home, and food boxes from food pantries are being handed out, Krueger said.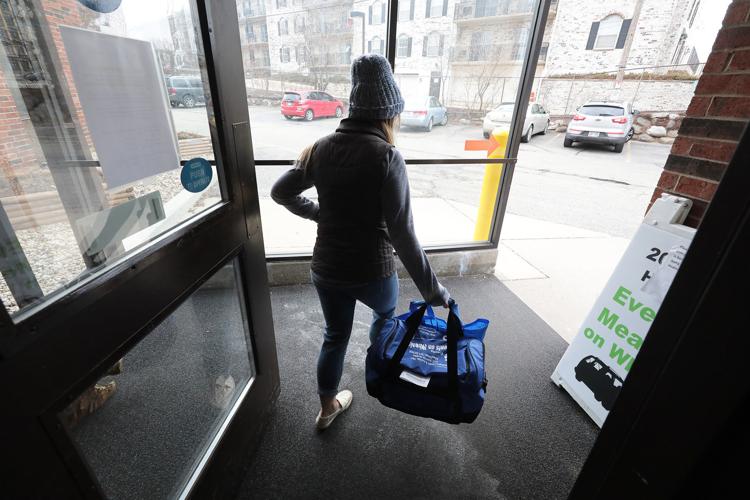 Case management is mostly being done by phone or email instead of in person, Krueger said.
NewBridge is distributing "necessity kits" — with thermometers, shampoo, cleaning products, toilet paper, soap, garbage bags, pet food, wipes and other supplies — to encourage clients to stay home.
"We don't want seniors going out, especially if they have chronic health conditions," Krueger said.
Sauer said at least a couple of senior living facilities have had residents test positive for COVID-19, including one in Grafton, where Wisconsin National Guard medics were sent last weekend to help.
Staffing shortages that existed before the pandemic have been made worse, causing LeadingAge Wisconsin and other groups to seek a waiver to a requirement that direct care workers in nursing homes be certified nursing assistants, Sauer said. State officials have approved the request, but it also requires federal approval, he said.
The groups are also seeking more gowns, shields, masks and gloves, equipment for which "availability has been shrinking," Sauer said.
Nursing home life
At nursing homes, group dining is shut down or scaled back, with meals mostly delivered to residents' rooms. Volunteers and visitors are banned except for end-of-life situations or rare exceptions, such as dementia patients refusing to eat unless a loved one is present.
"People are coming up to windows with signs, trying to talk with residents," Sauer said.
At Skaalen Retirement Services in Stoughton, employees and health care providers must have their temperatures taken and be screened for symptoms before being allowed in the building, CEO Kris Krentz said.
The complex is using its internal TV channel to continue worship services, bingo and other activities "so that all residents can participate in a non-group setting," Krentz said.
Oakwood Village, with campuses on Madison's East and West sides, is live-streaming church services and set up a video chat for a book club, said Keith VanLanduyt, vice president of marketing.
Oakwood's East Side campus is streaming exercise classes, from yoga and pilates to brain health, he said.
"Residents are obviously bored, but very understanding," VanLanduyt said. "They follow the news."
Photos: A look at how the novel coronavirus is affecting Wisconsin
Bus Shields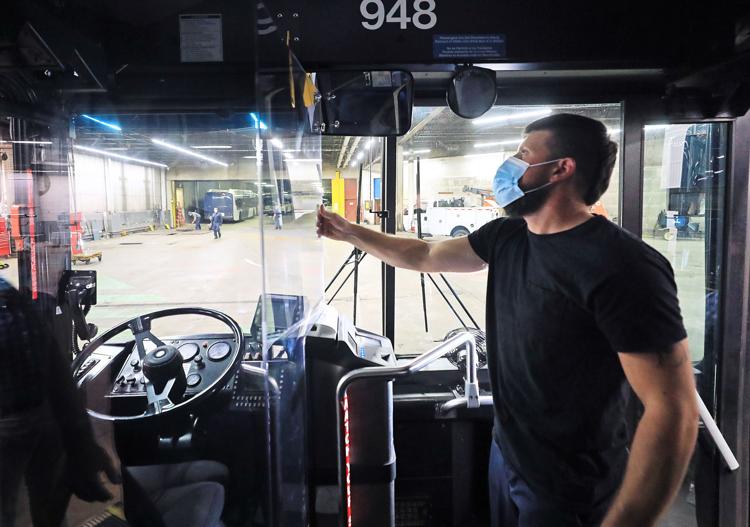 UWClasses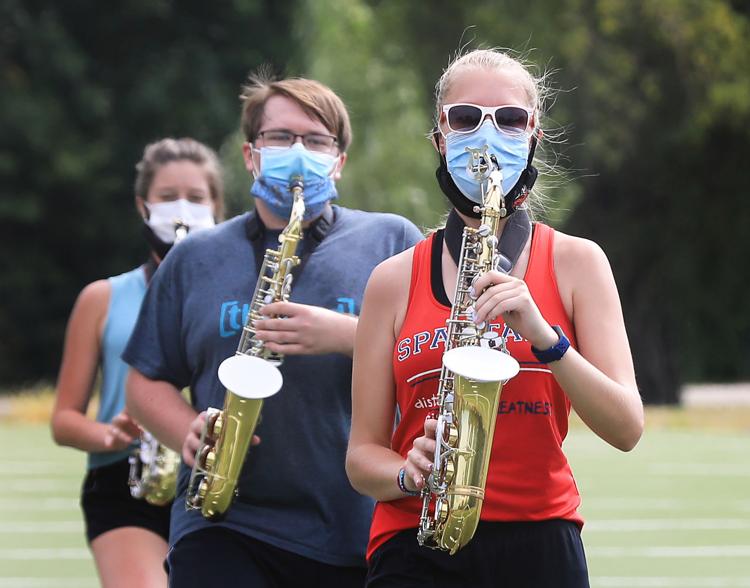 Virtual Learning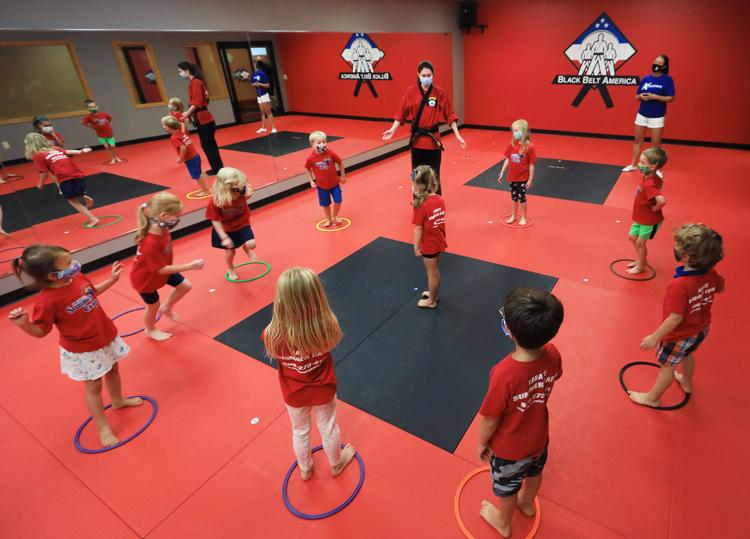 UW Opening Covid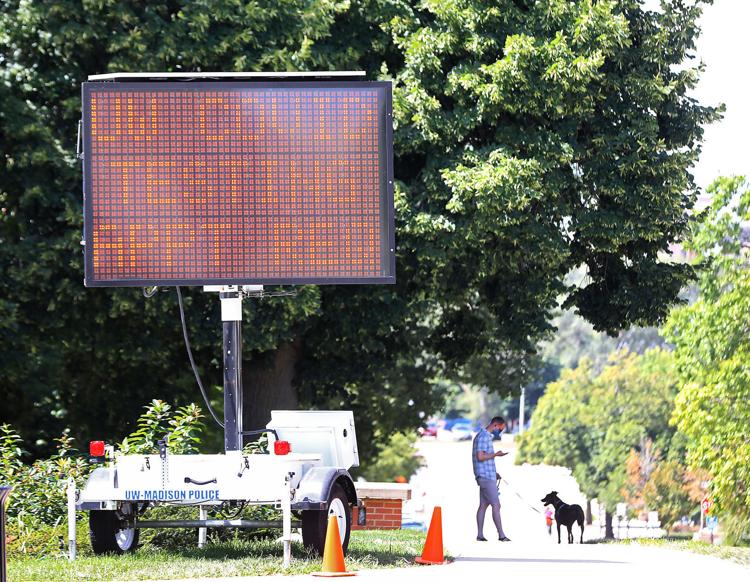 UW Move In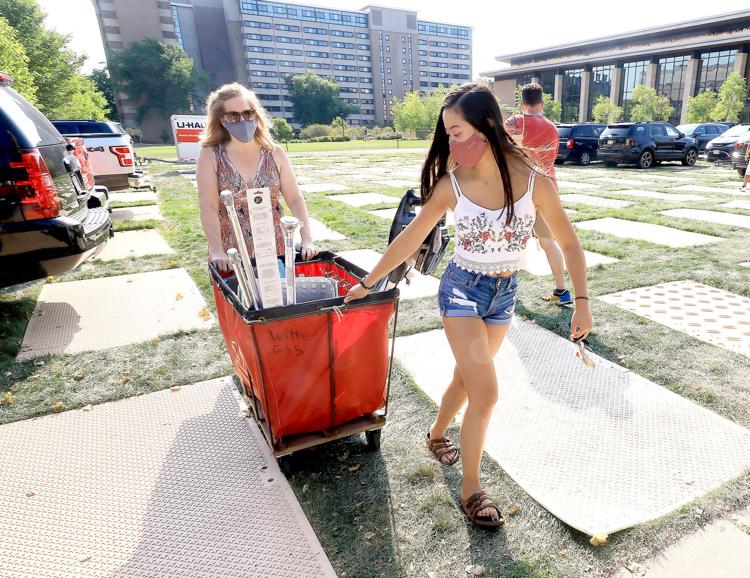 UWClasses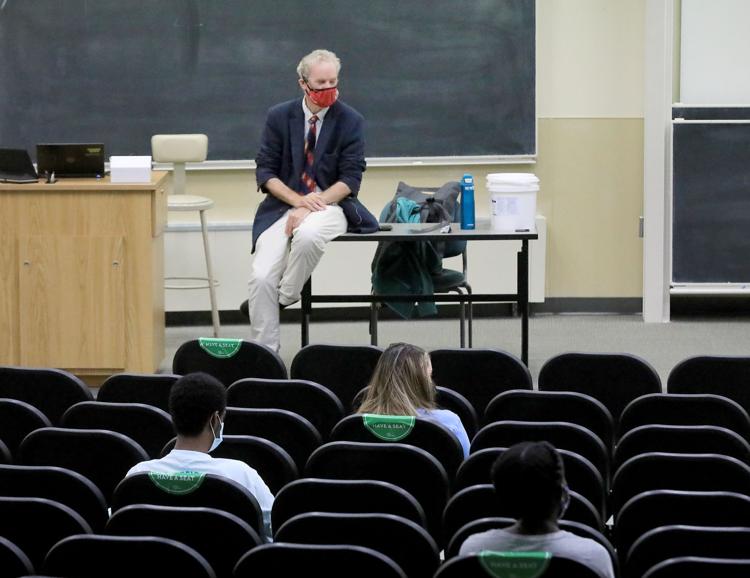 UWClasses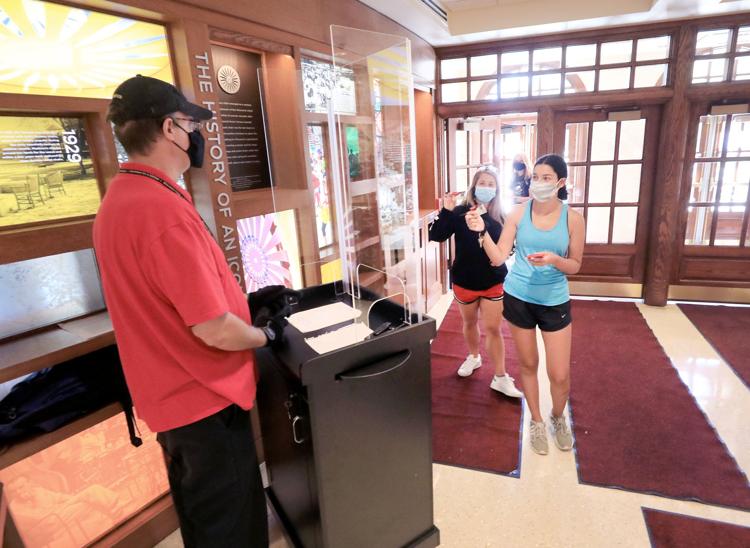 UWClasses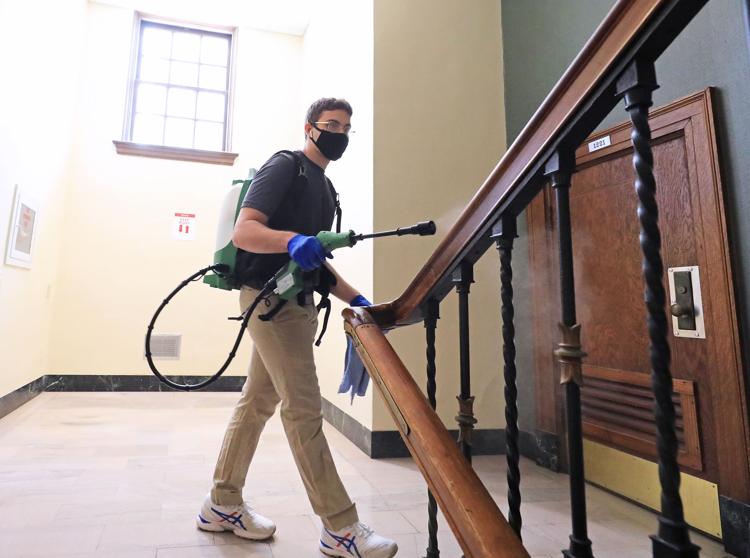 UWClasses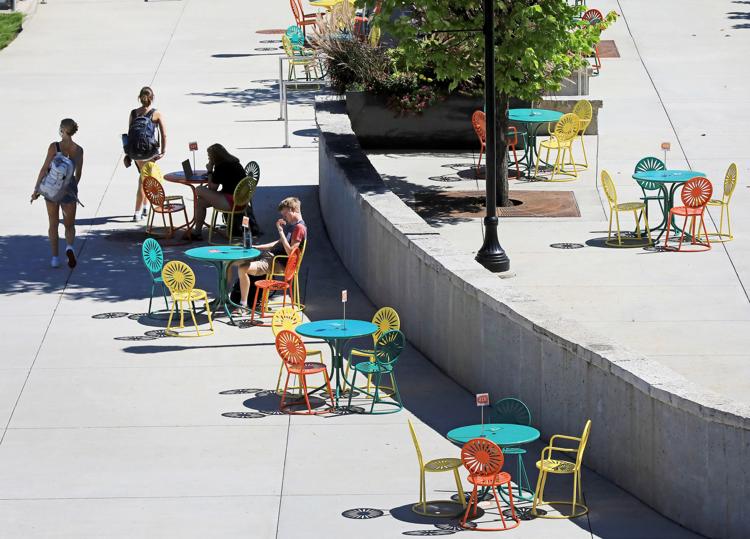 Trucks Feature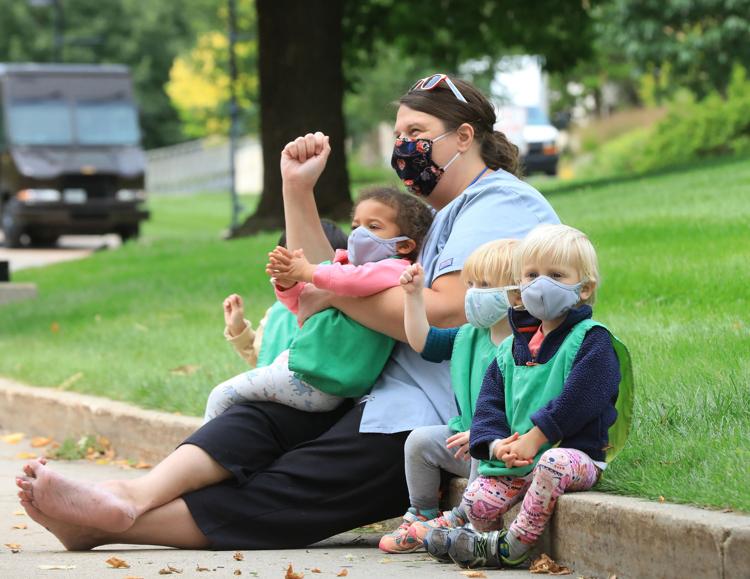 Playtech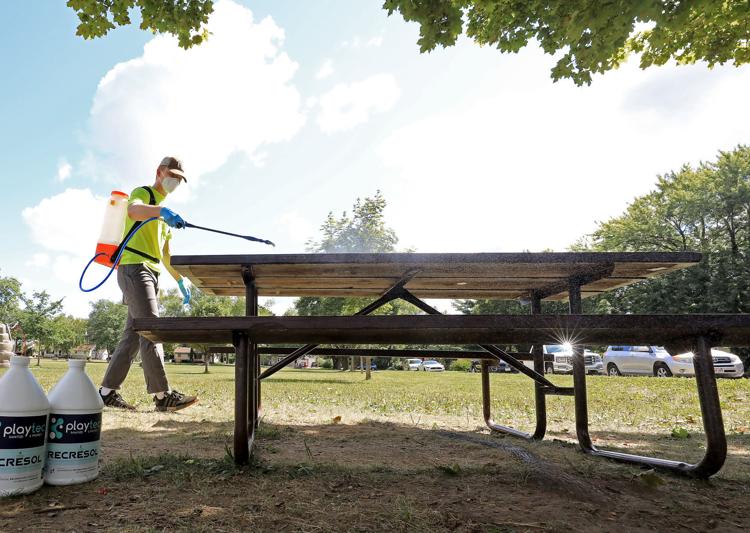 Covid Dental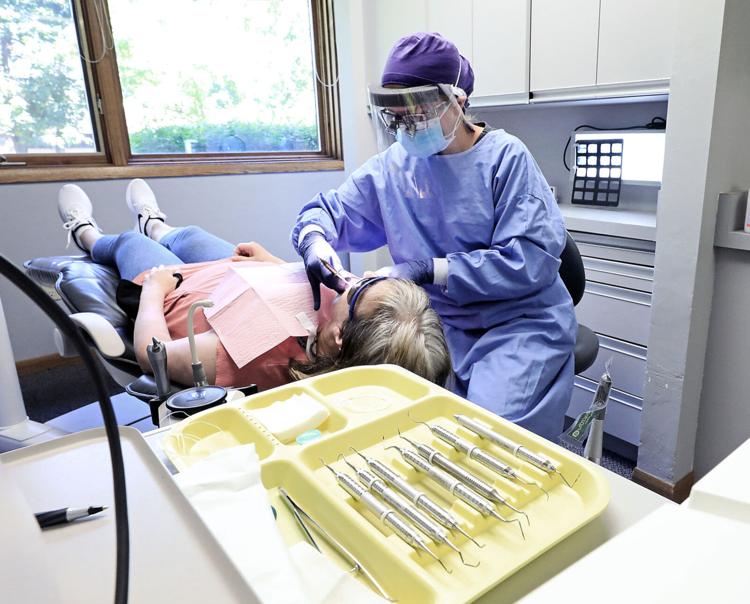 DaytoRemember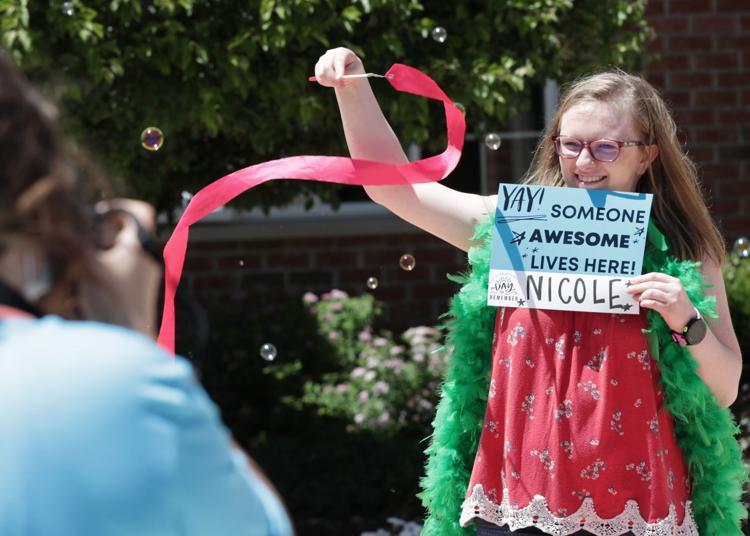 VilasZoo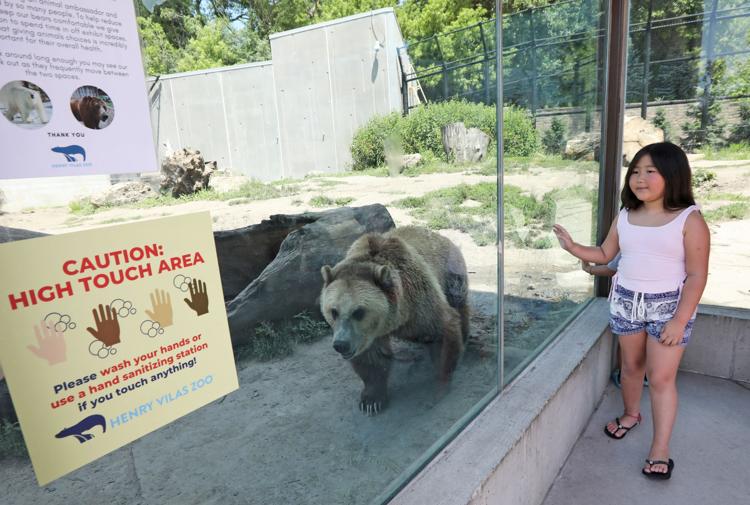 RoshHashanah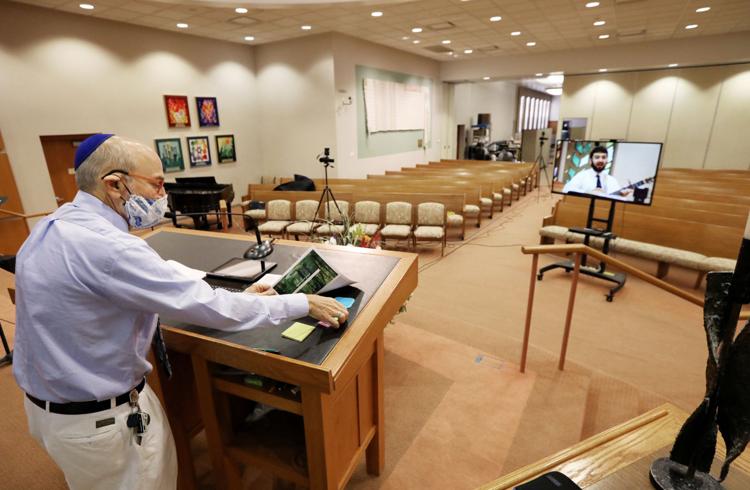 Requiring masks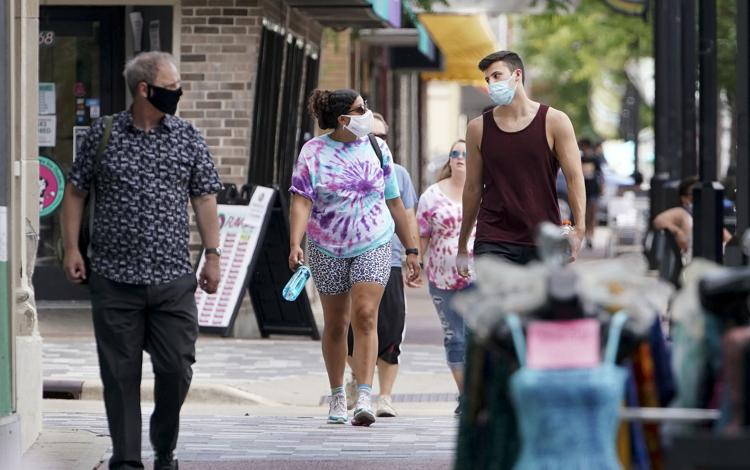 In-person absentee voting begins
Middleton High drive-up graduation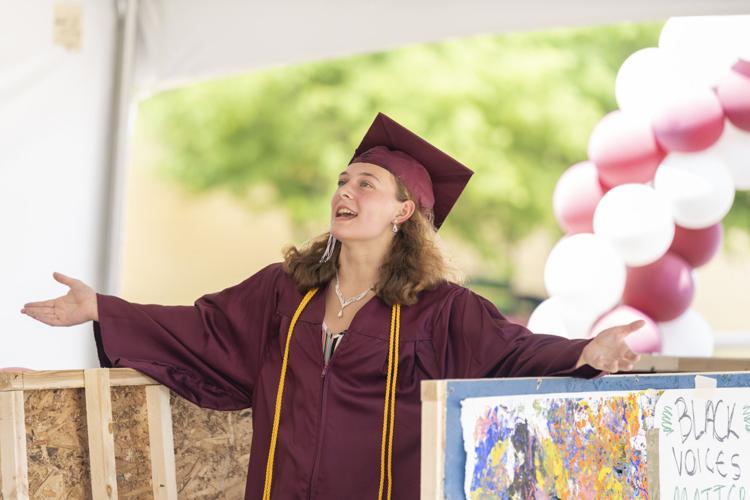 Anti-mask protest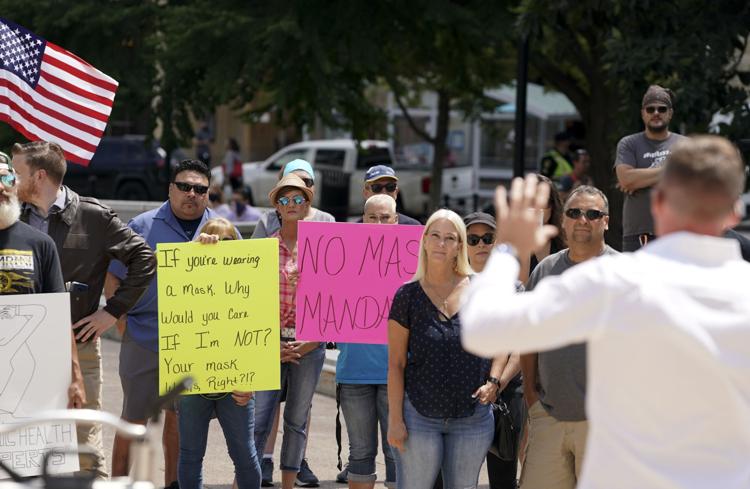 Making COVID-19 masks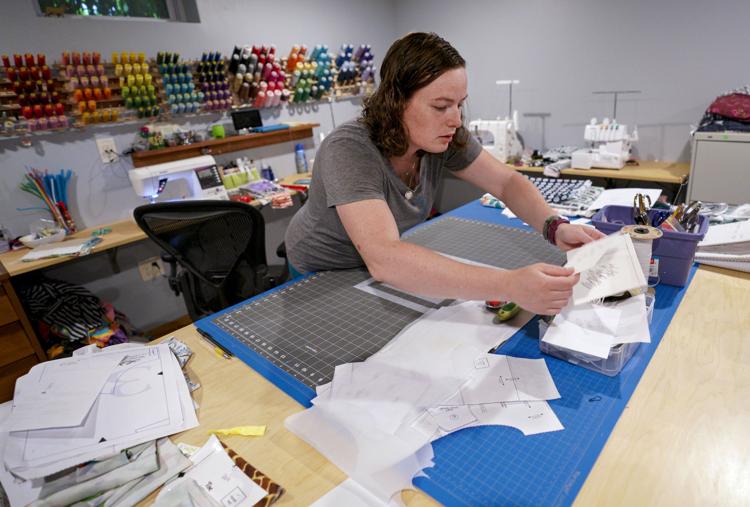 Shortage of coins
Goodman Pool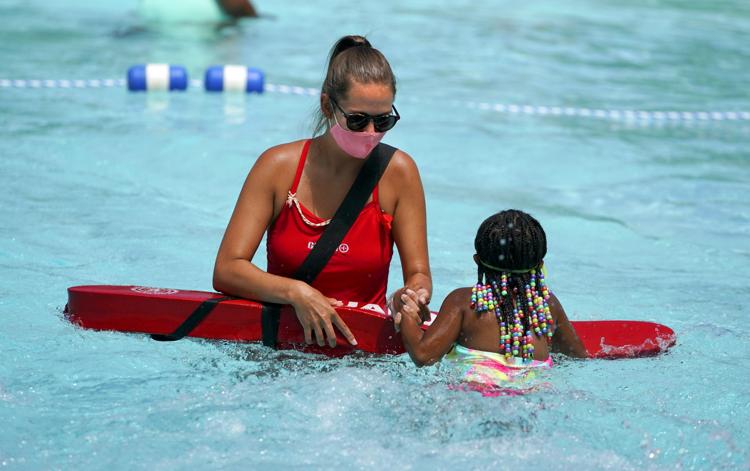 Goodman Pool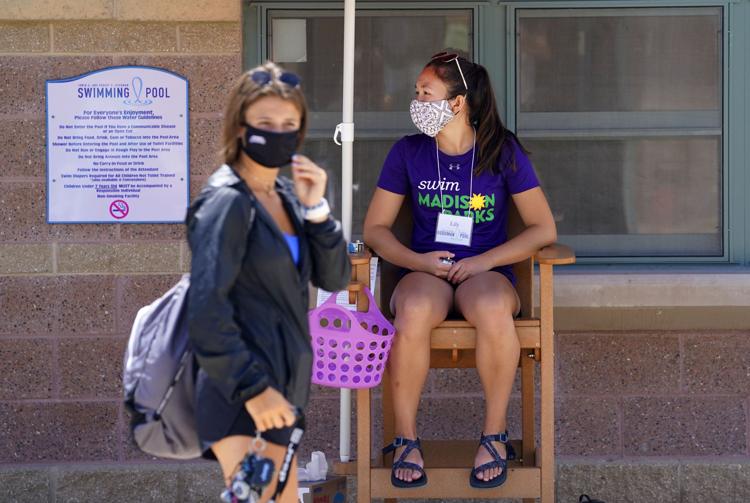 YMCA summer camp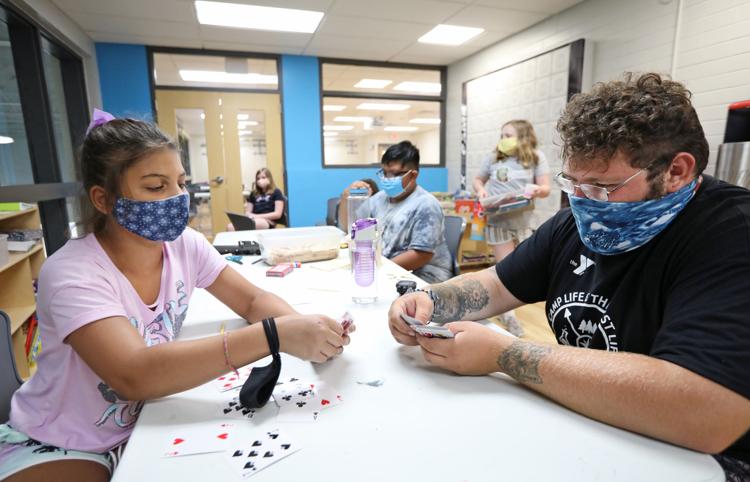 100,000 masks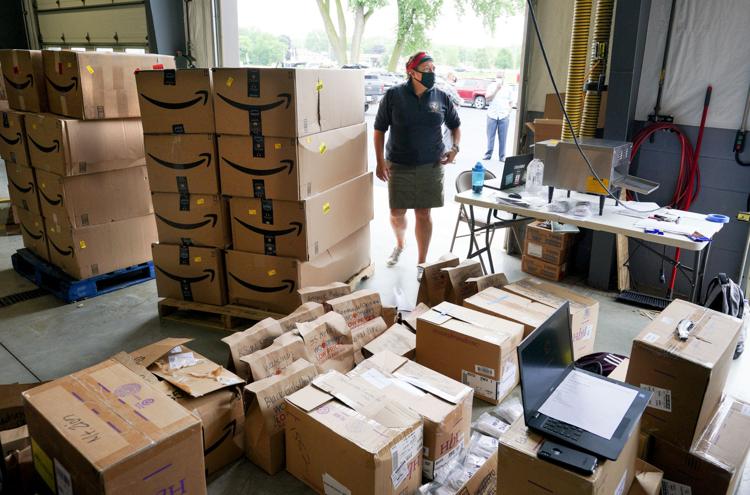 Contact tracing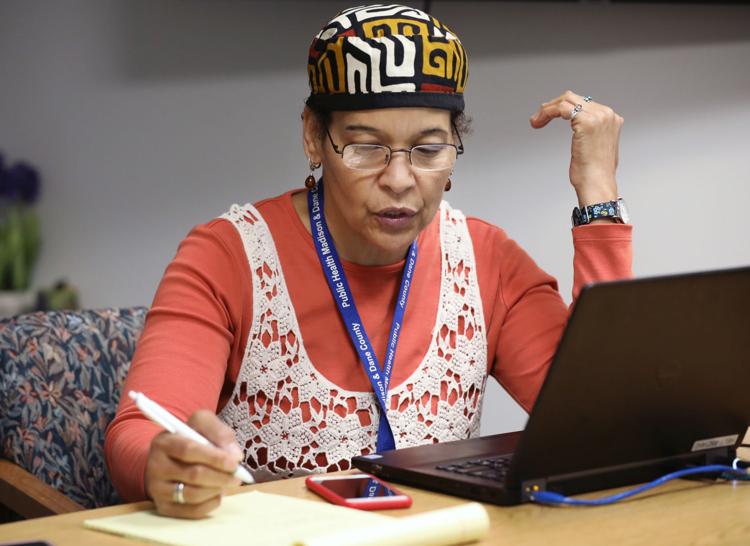 Doctor talking to patient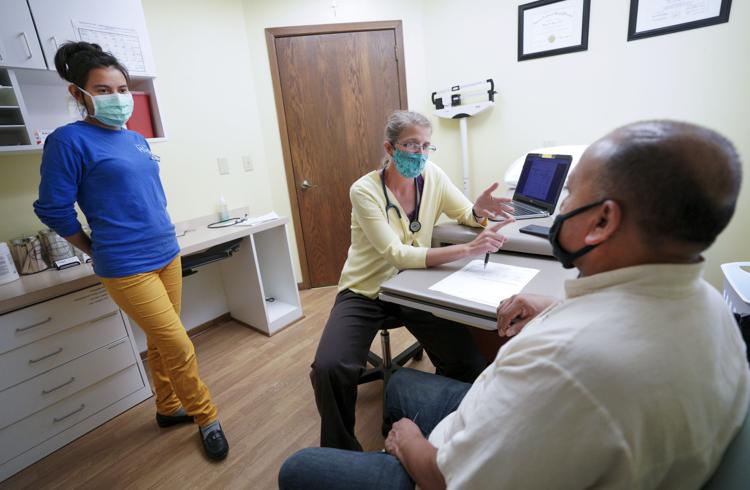 Outdoor class at Pinnacle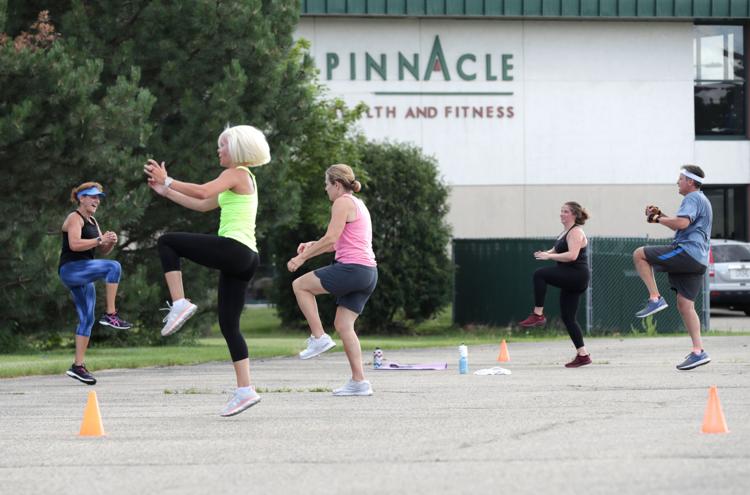 Punching bag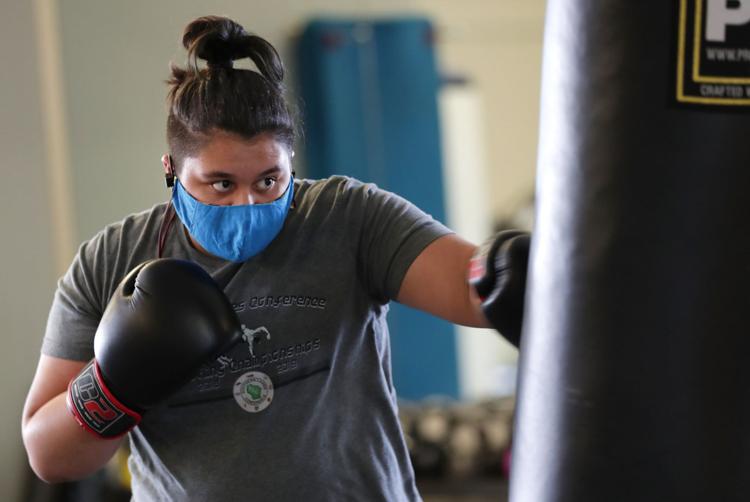 Starlite 14 drive-in theater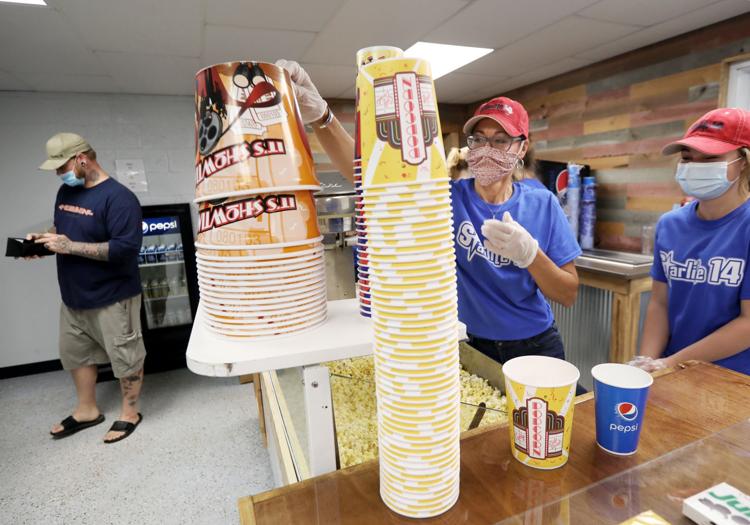 Starlite 14 drive-in theater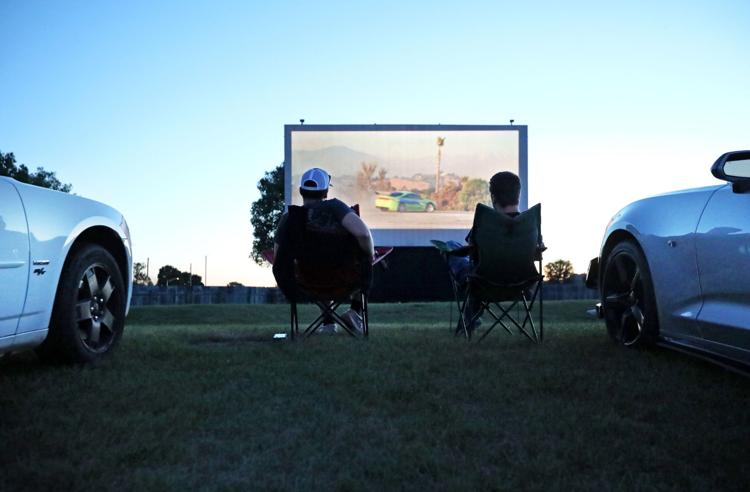 Masks to be required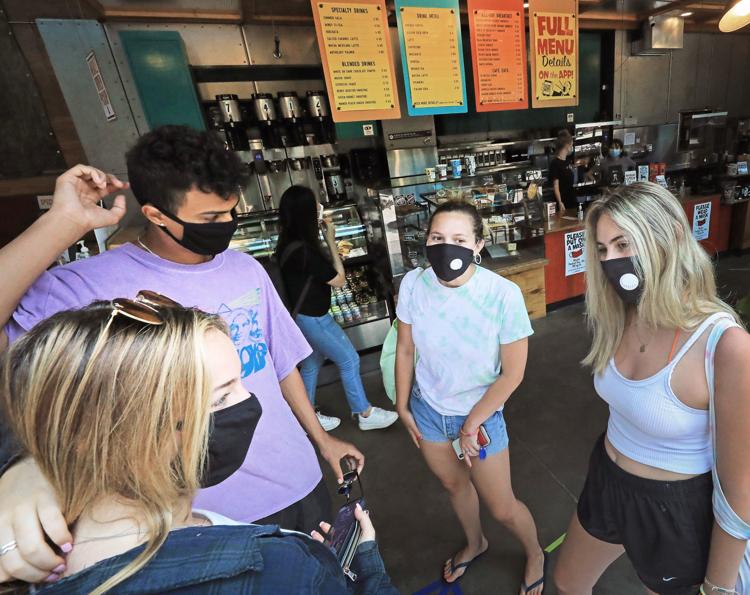 News conference on masks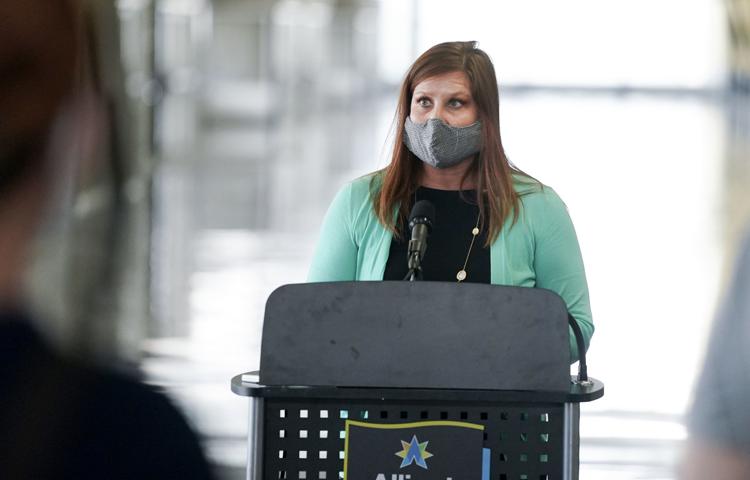 Covid cleaning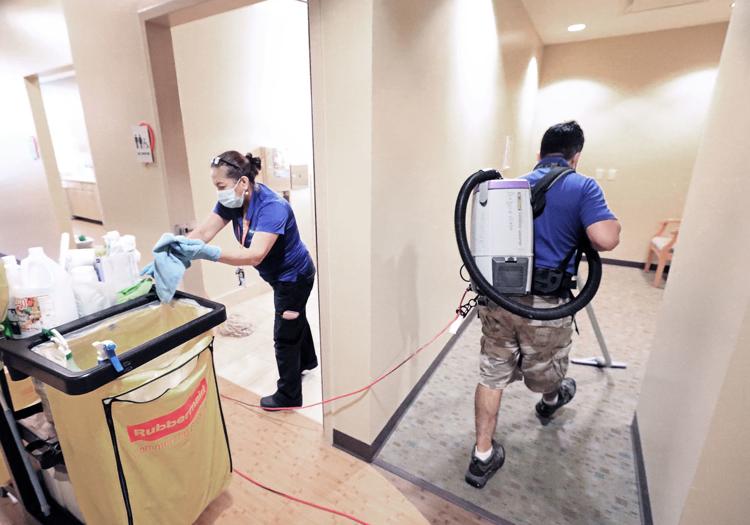 Bar closings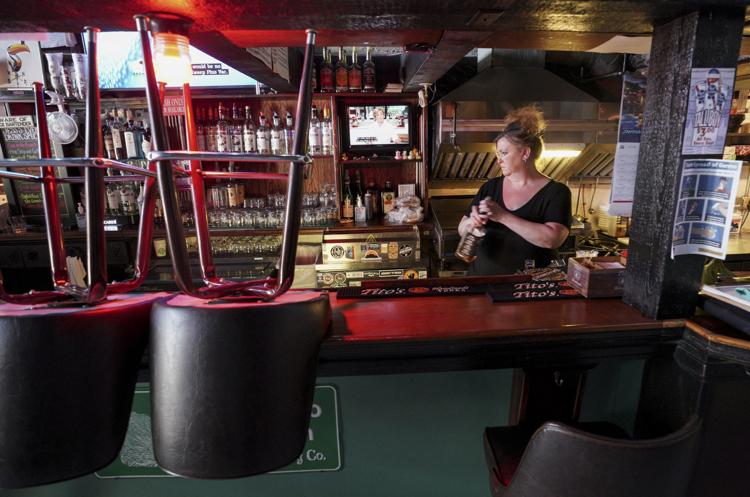 Homeless camps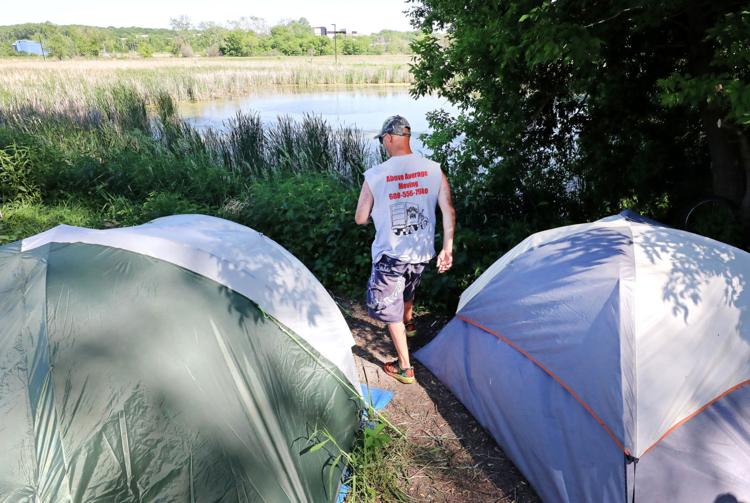 Homeless camps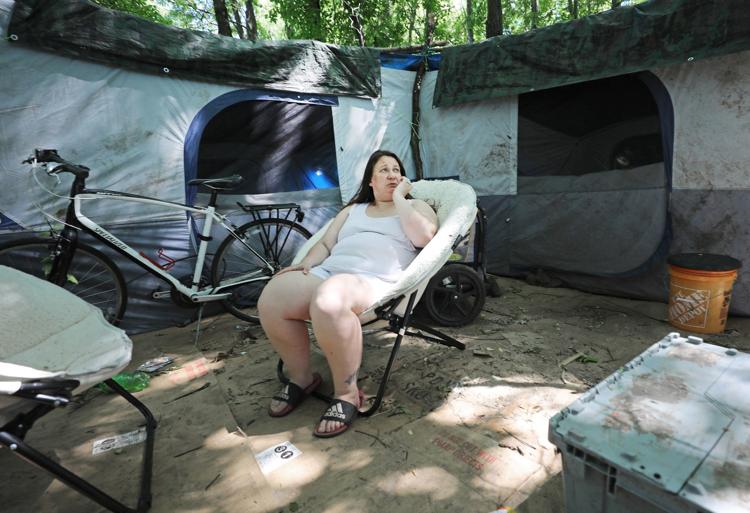 Testing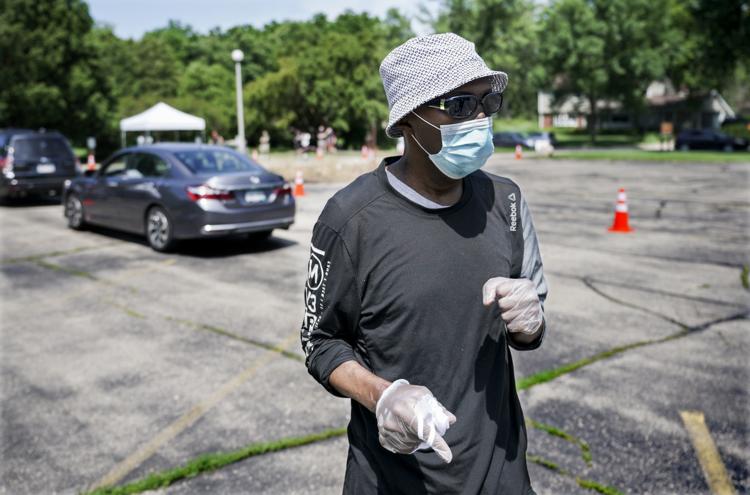 Testing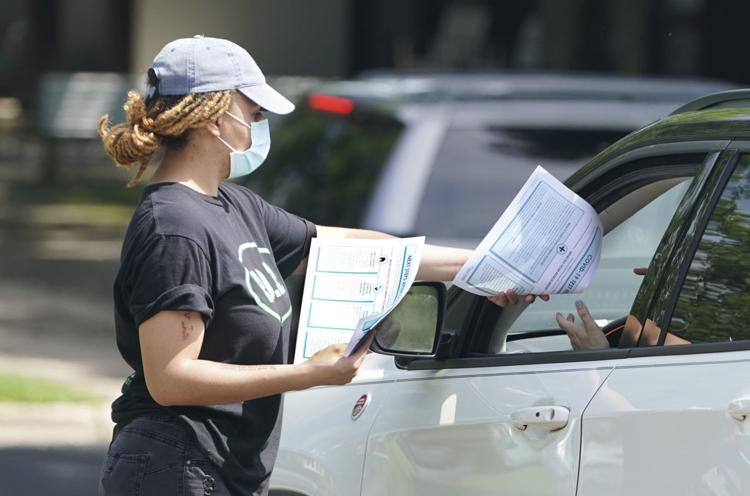 Virus testing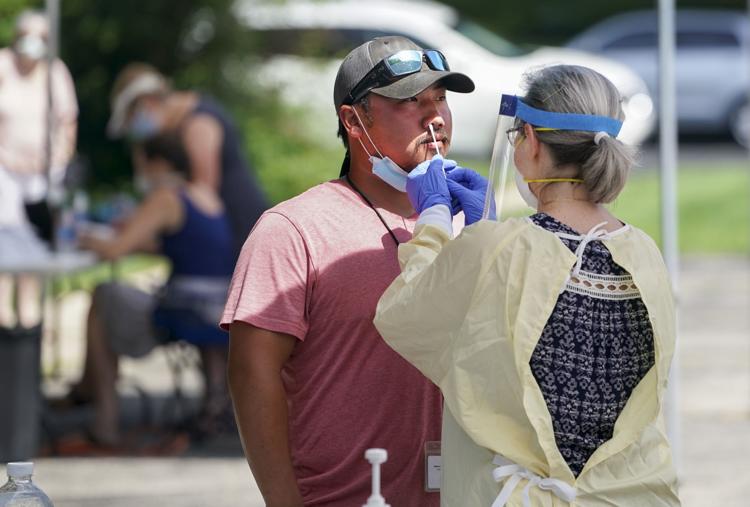 Henry Vilas Zoo reopens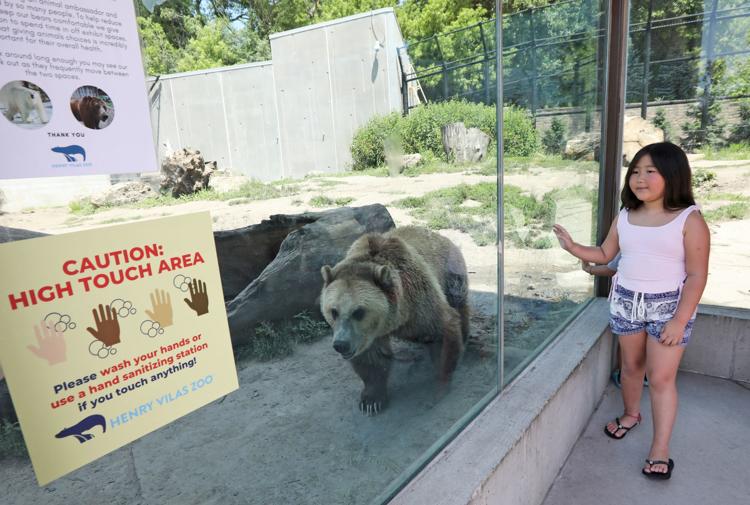 Union Terrace reopening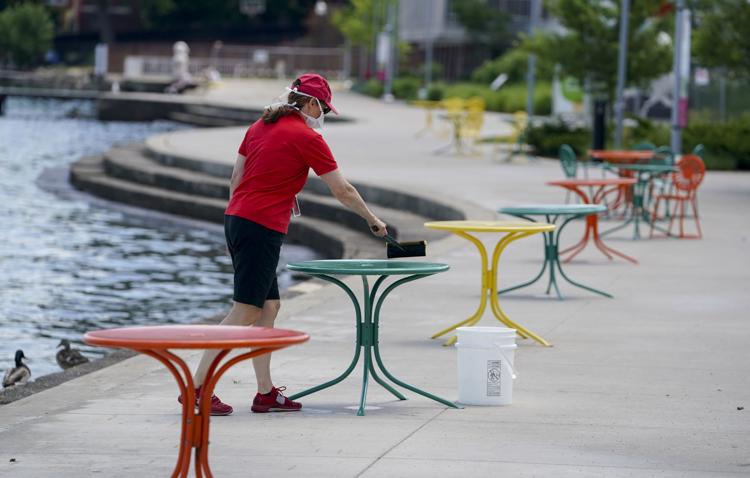 A Day to Remember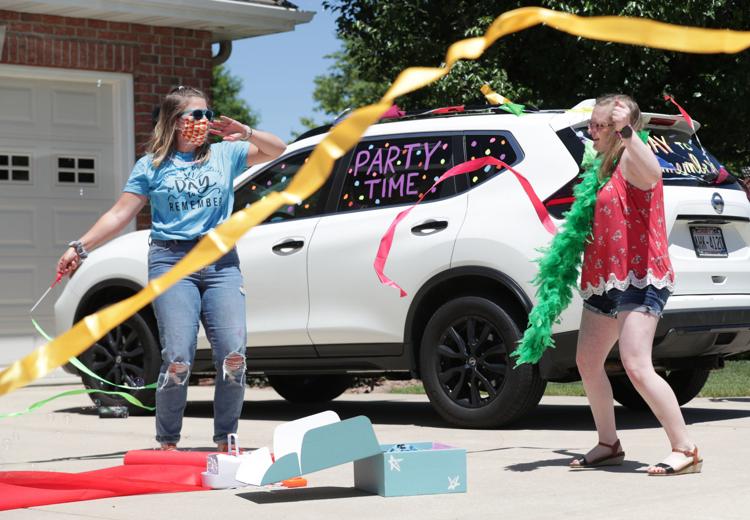 West High grads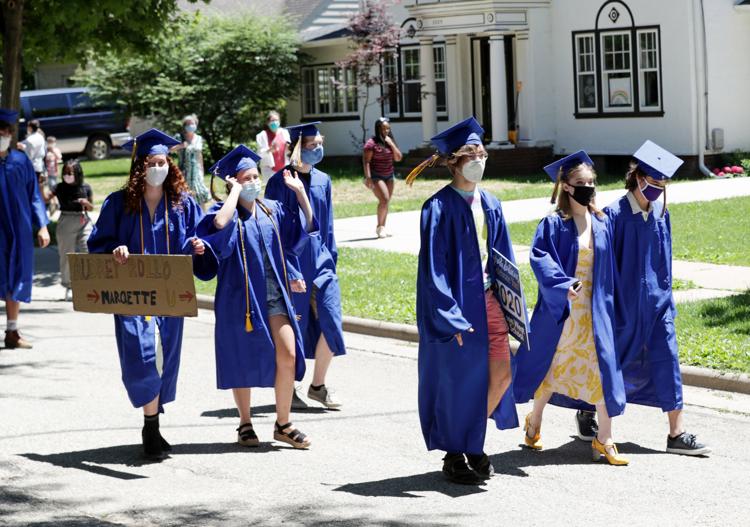 Pool openings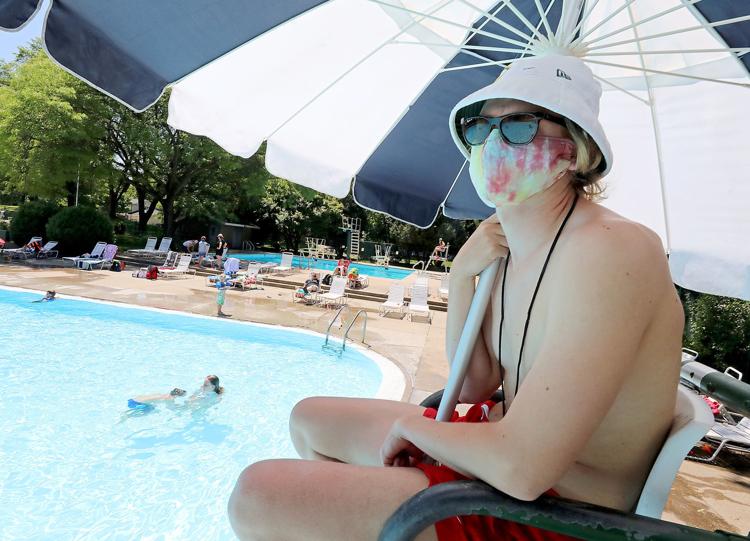 Grads on the Yahara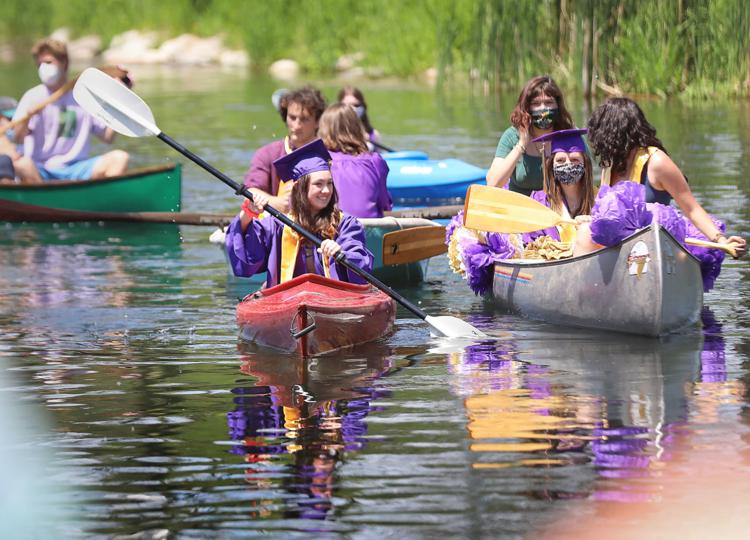 Fifth-grade graduation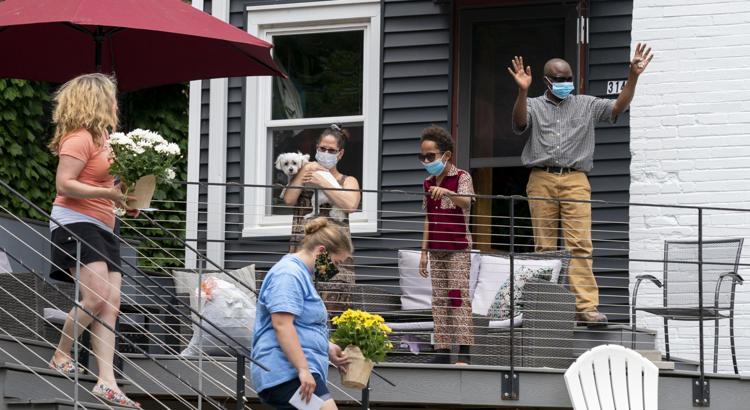 Tribes battling steep losses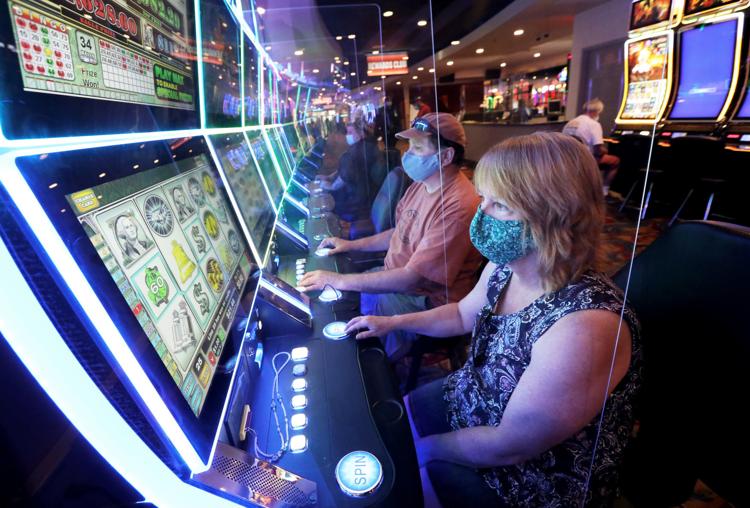 COVID-19 openings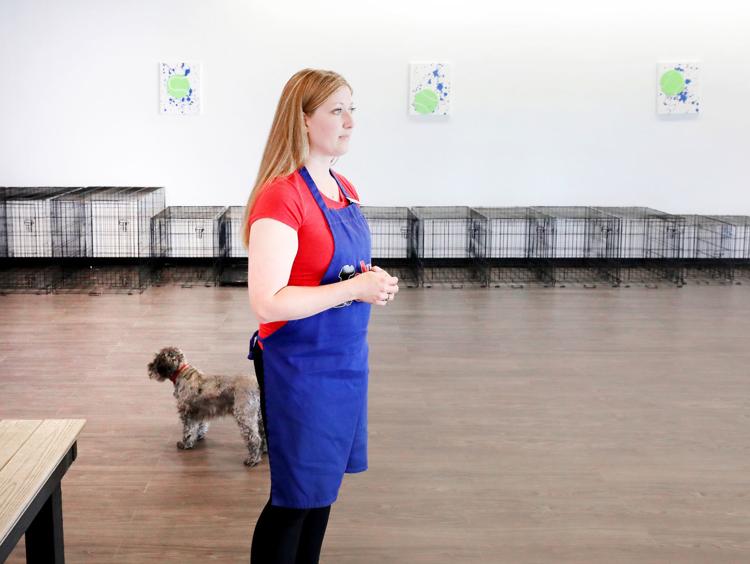 Picking up belongings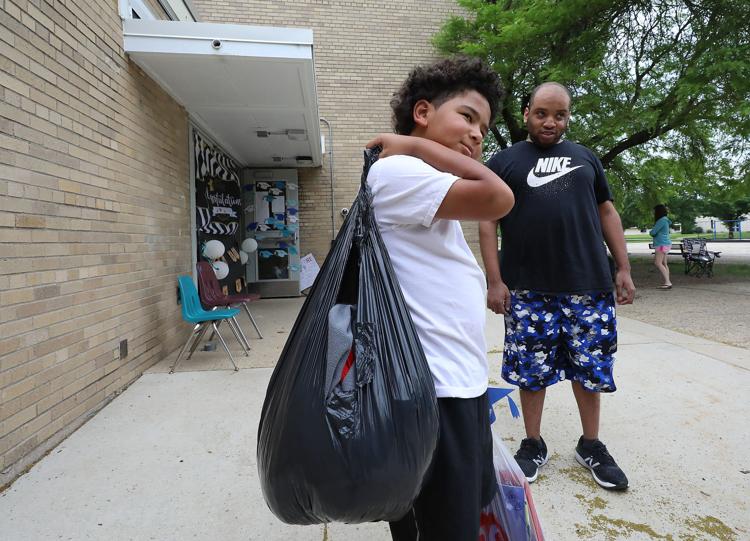 Downtown Businesses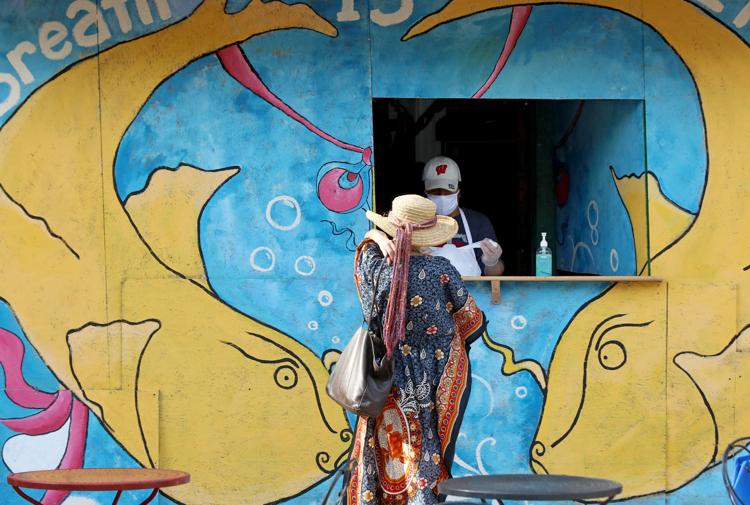 Covid transportation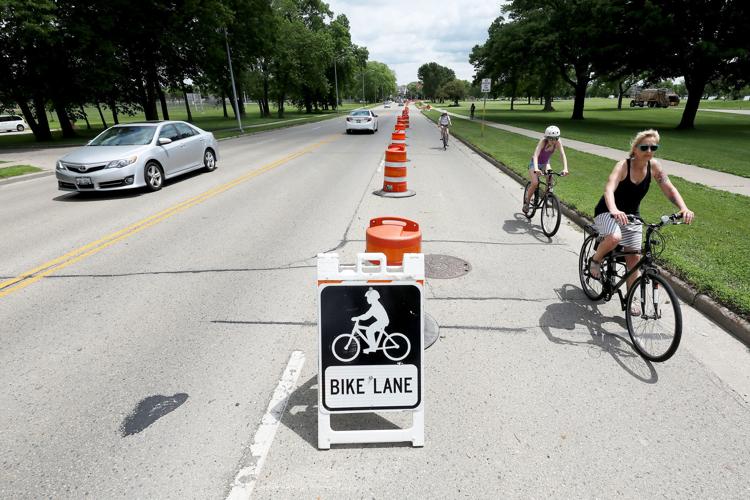 Church capacities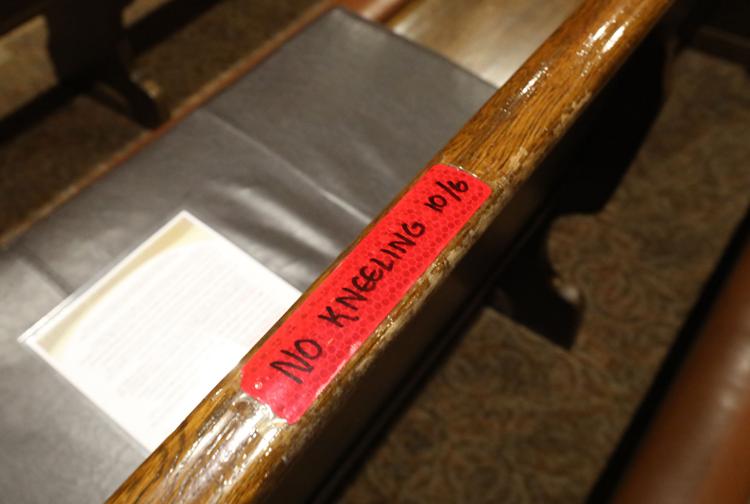 Church capacities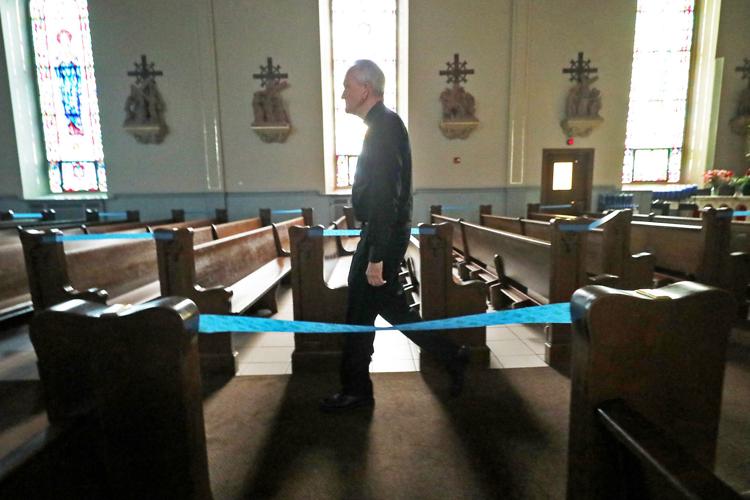 Prepping for reopening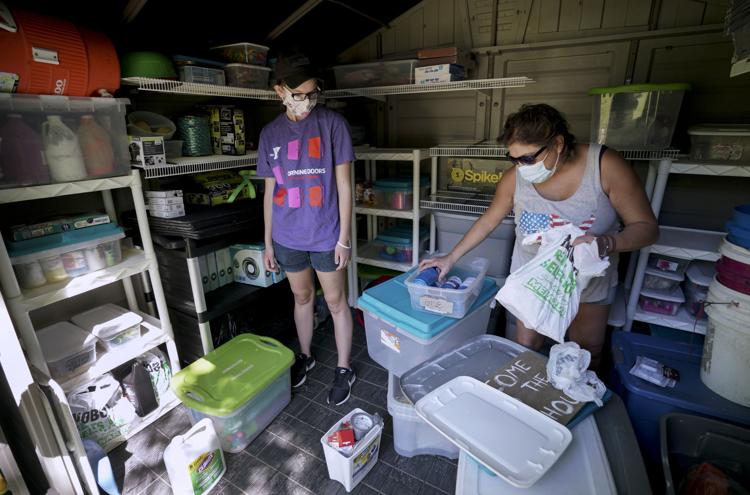 Warner Park - screening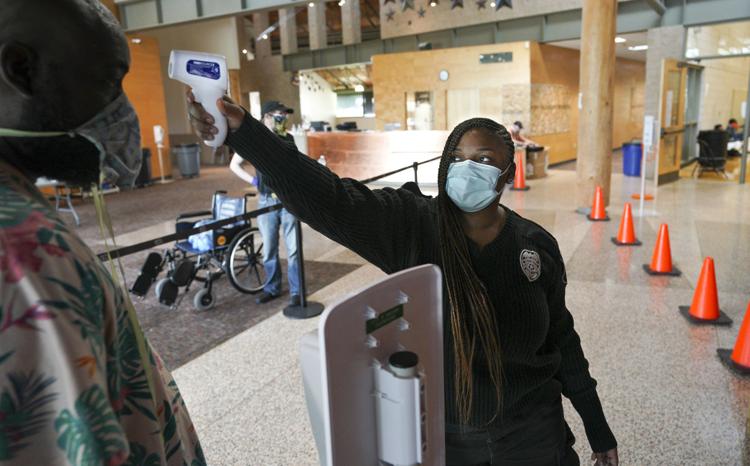 Outdoor Dining East Main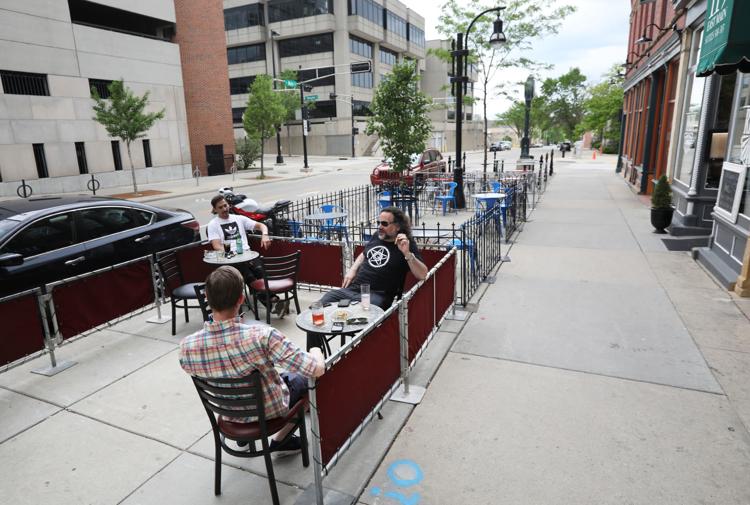 Spacing out customers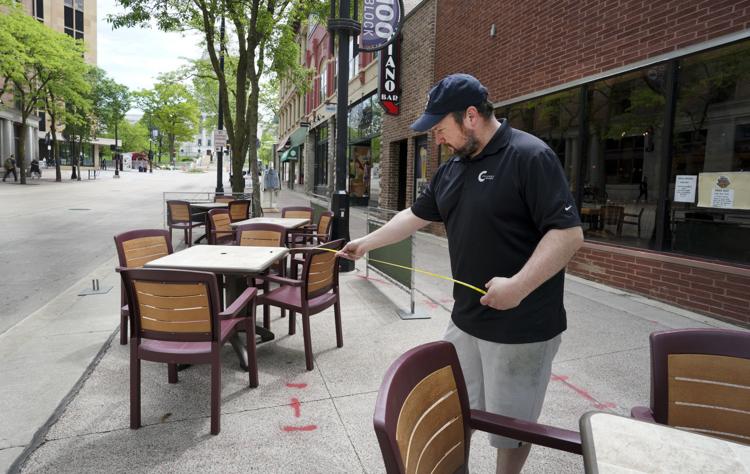 Getting a tattoo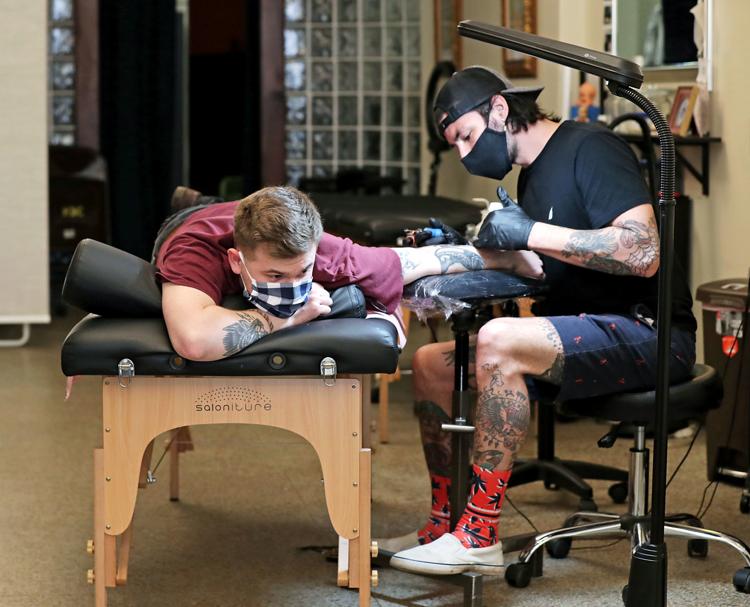 Memorial Day ceremony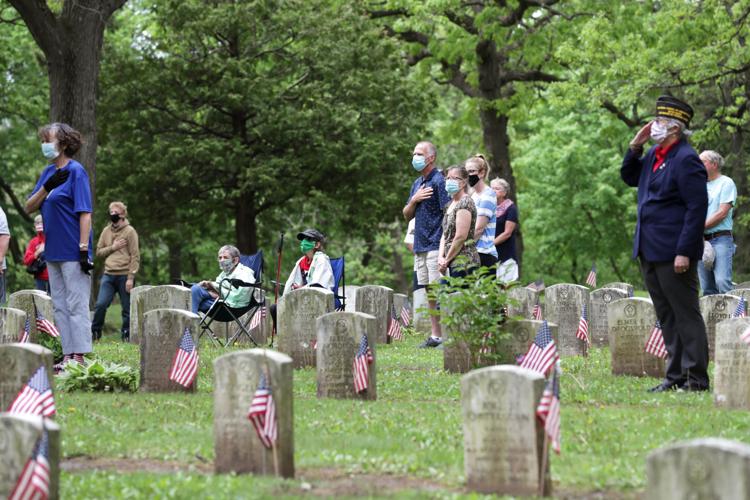 Memorial Day weekend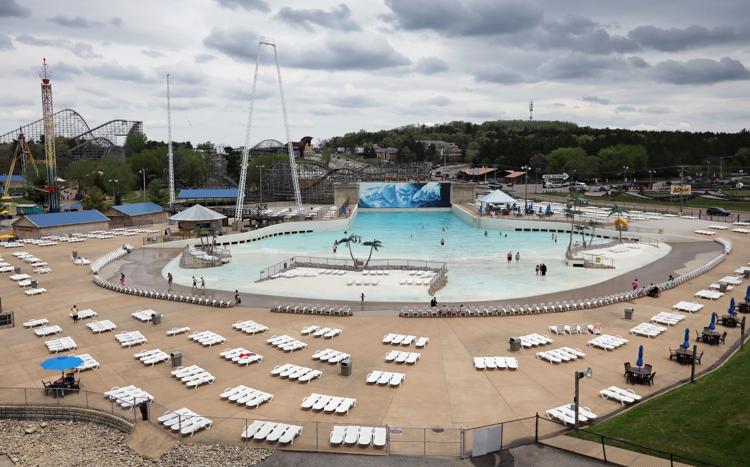 Tom Diehl, Tommy Bartlett Show not opening 2020, State Journal photo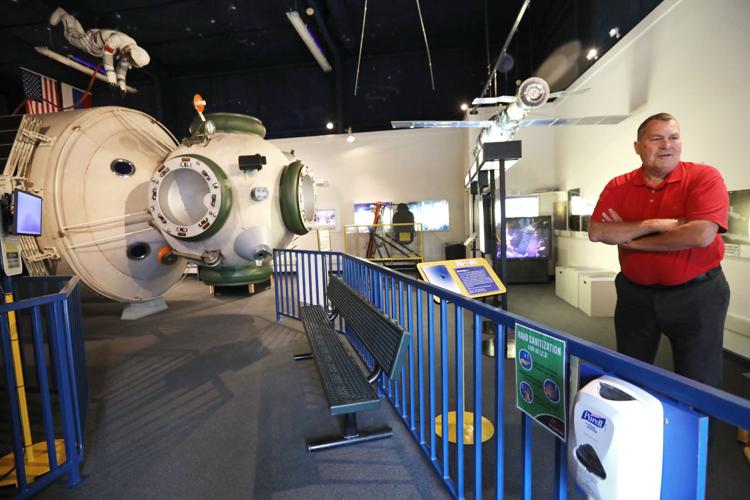 Salons Opening
Fitness openings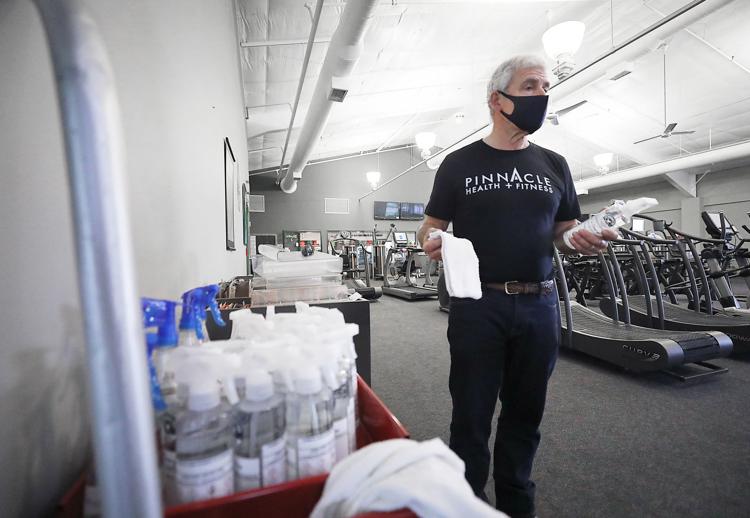 Duck Pond Drive-In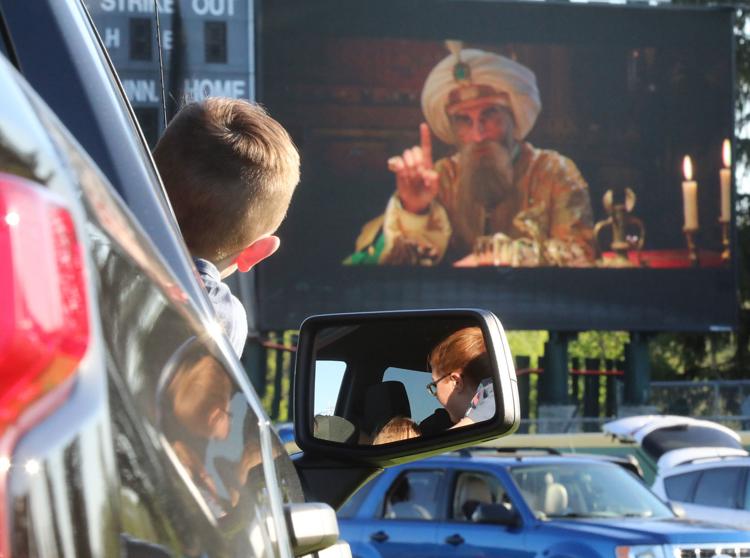 Memorial Union crowd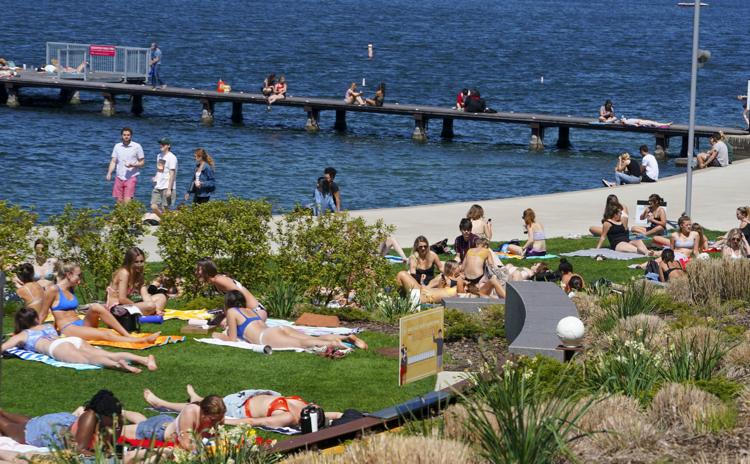 Child care at YMCA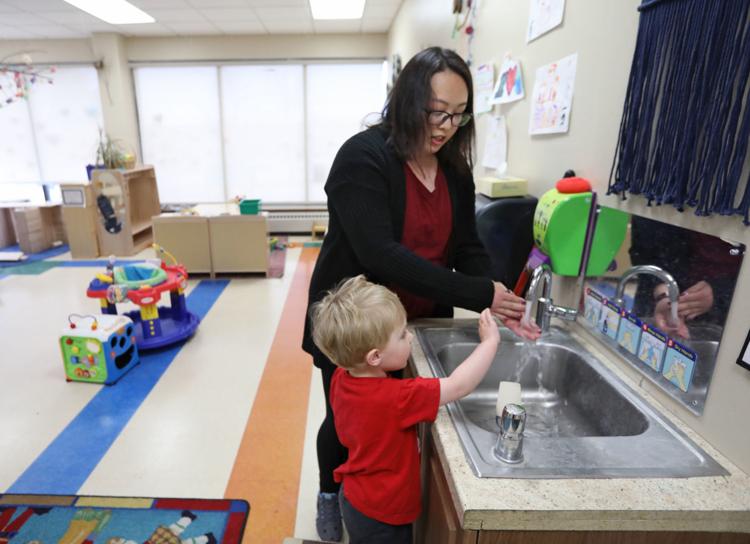 Bikers on Arboretum Drive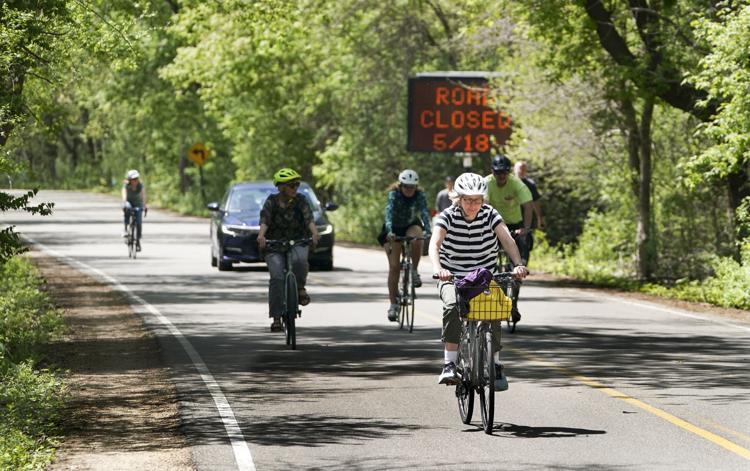 Brittingham Boats
Restaurant open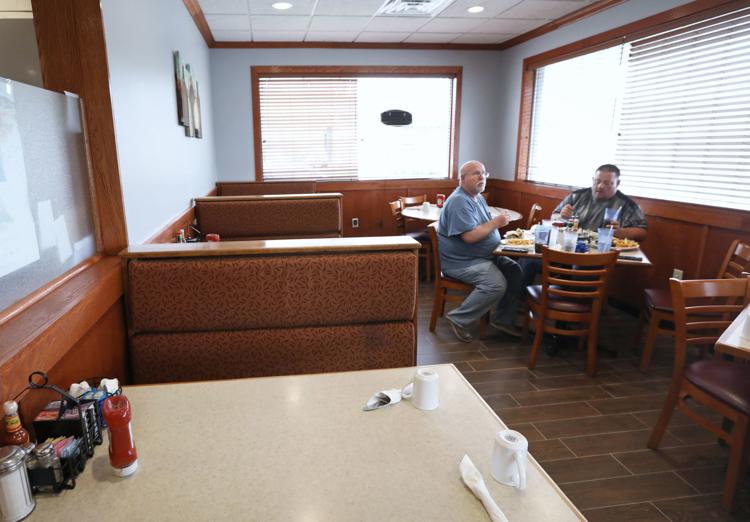 COVID-19 businesses reopen
Restaurant, bars reopen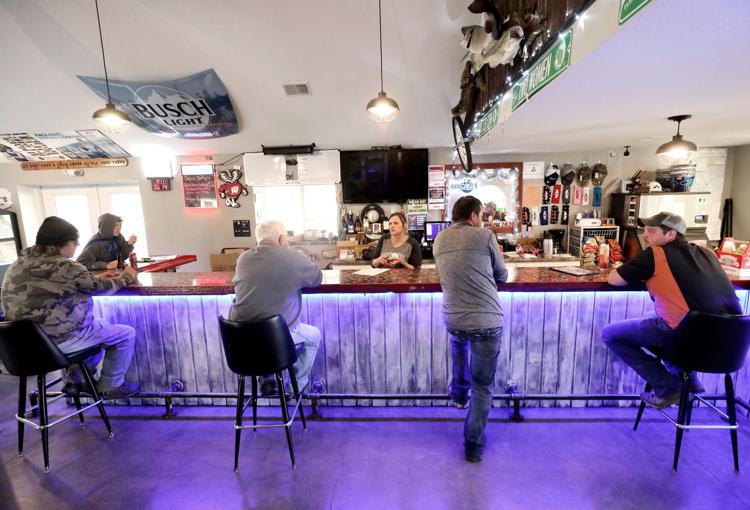 Dentist with patient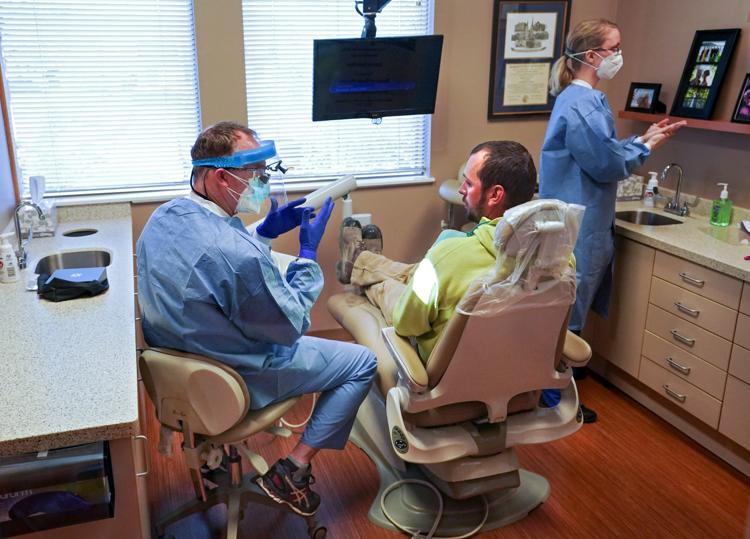 Dane County institutes order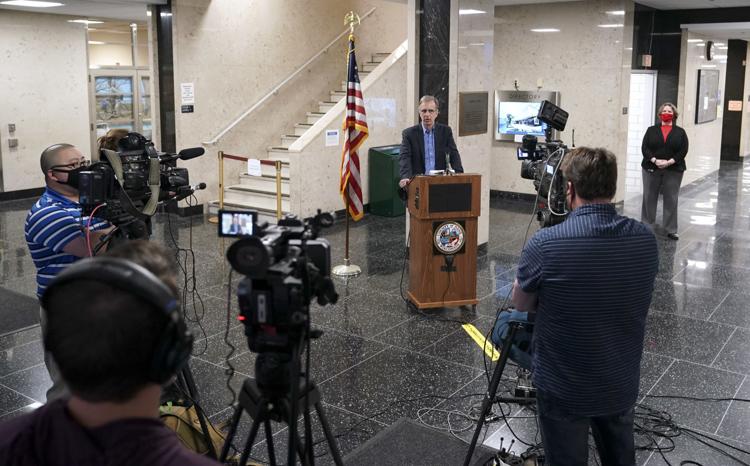 Carry-out food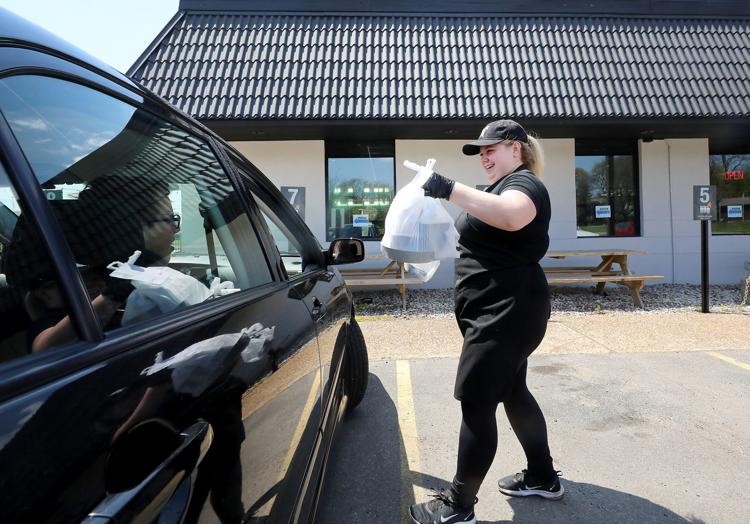 Small retailers reopening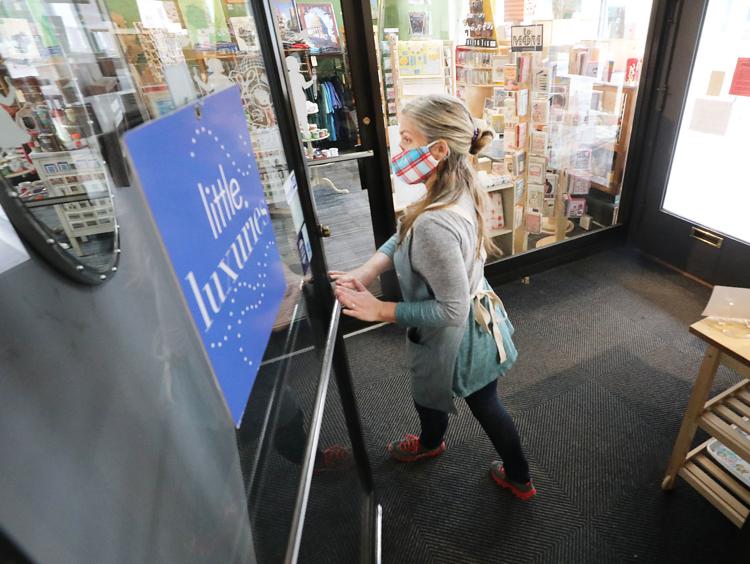 Shoe store reopening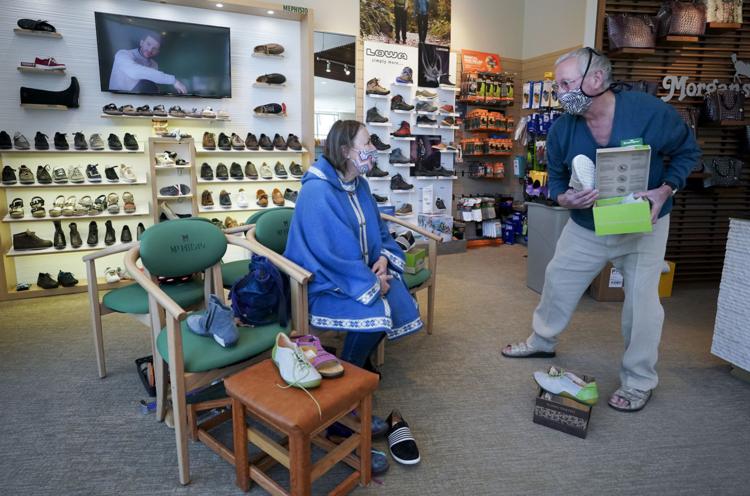 COVID 19 testing site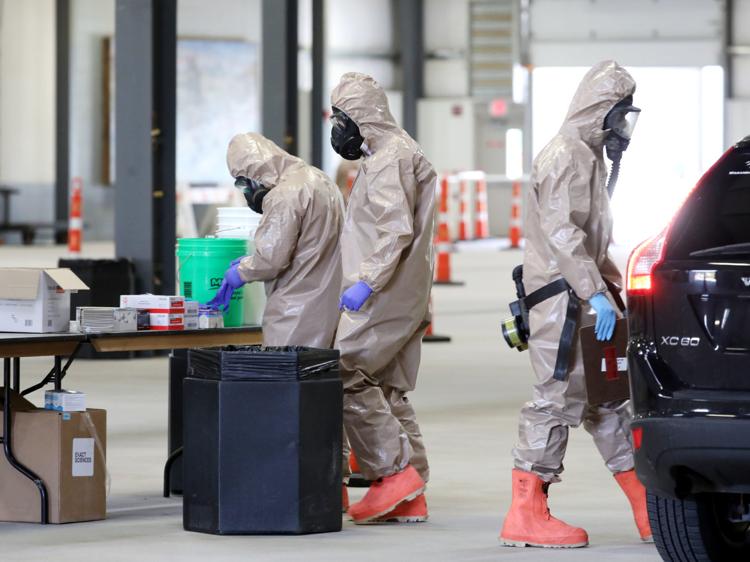 COVID 19 testing site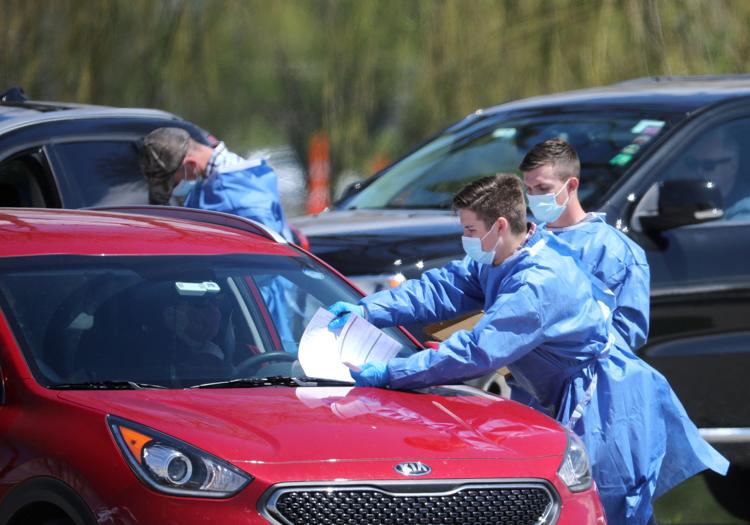 UW-Madison virtual graduation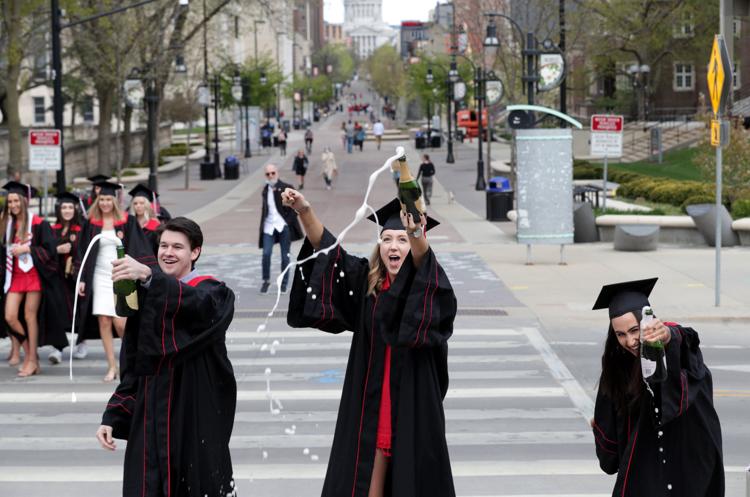 Monona Library Curbside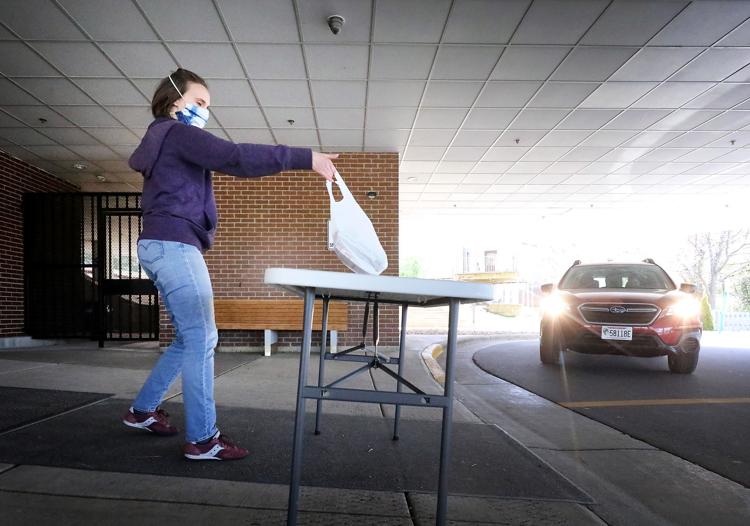 COVID-19 meat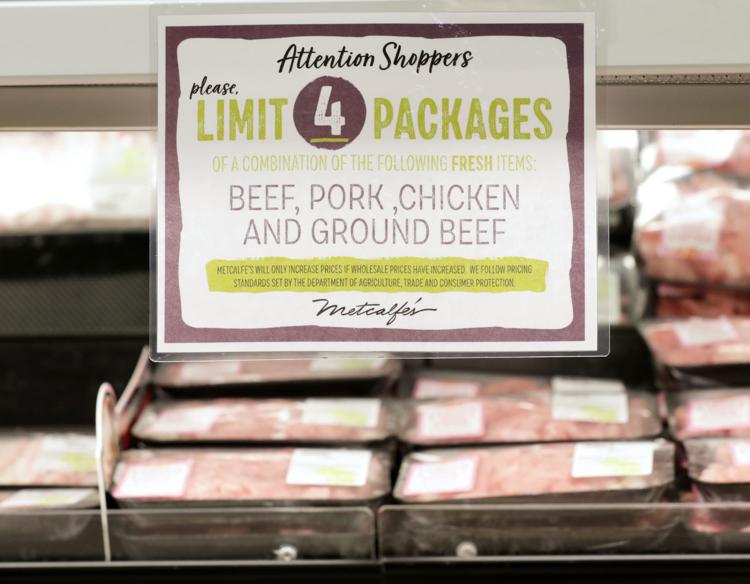 Homeless in parks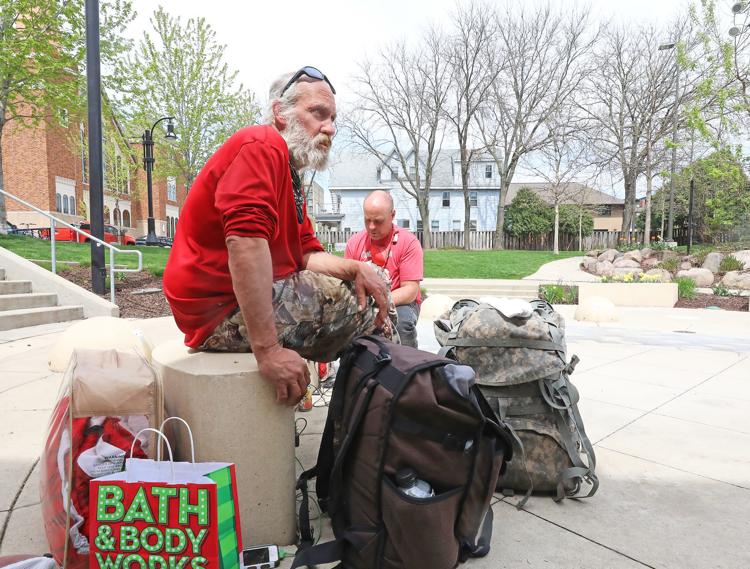 UW Commencement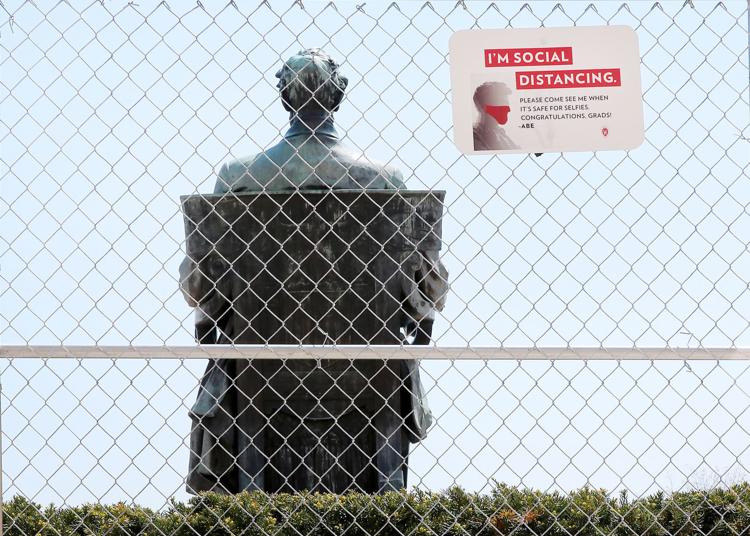 River Food Pantry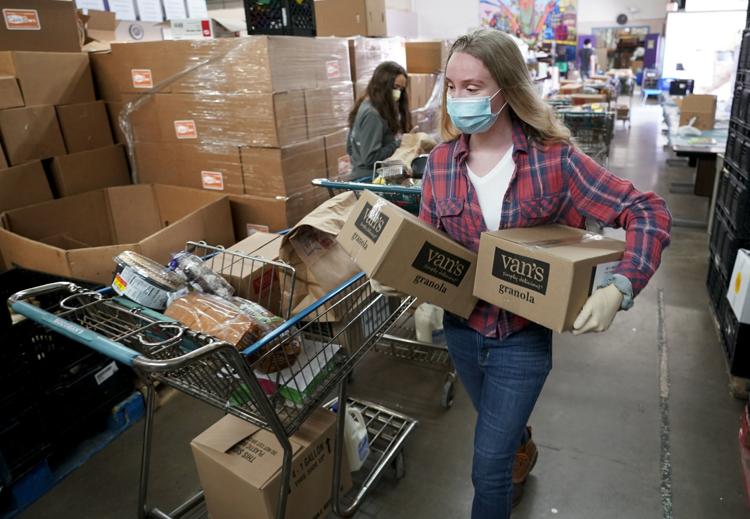 Dane County tourism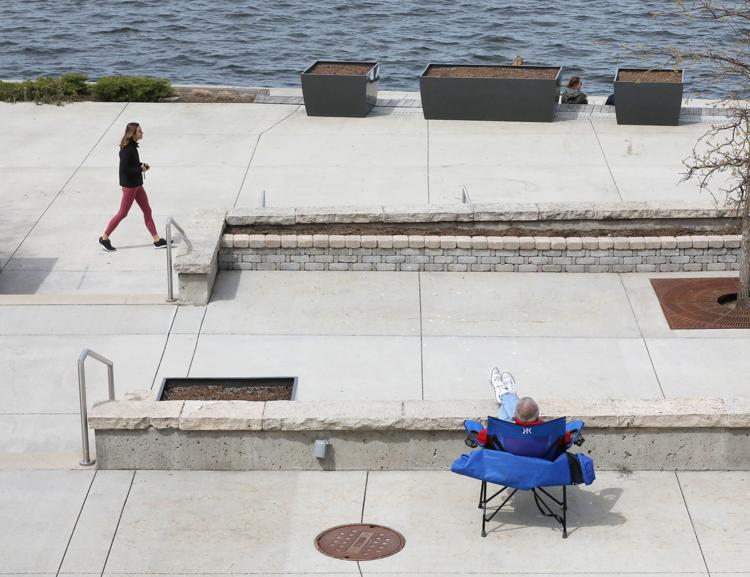 "Outside Looking In: A Drive-Thru Exhibition"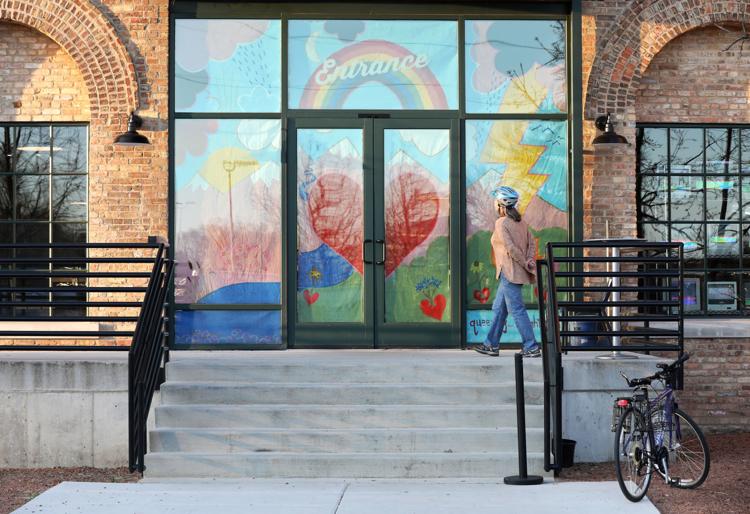 COVID-19 Menards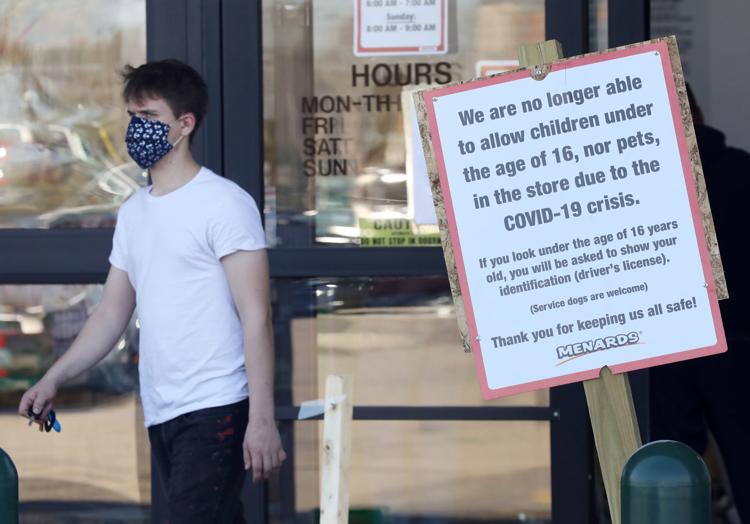 Covid Assembly Hearing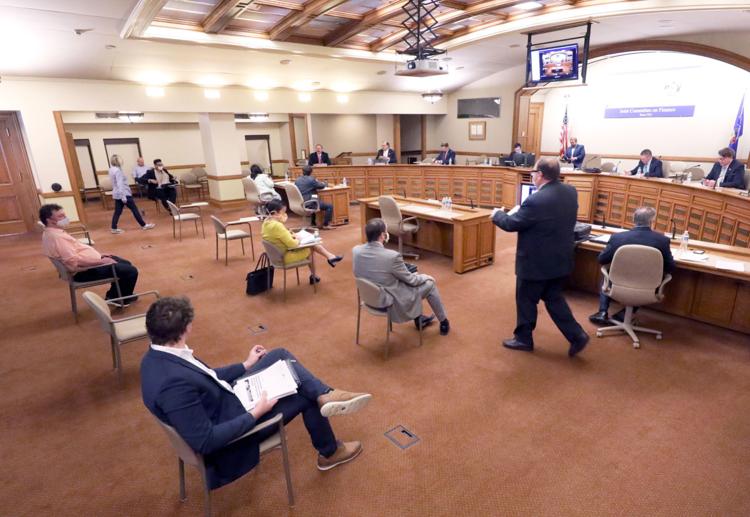 UW furloughs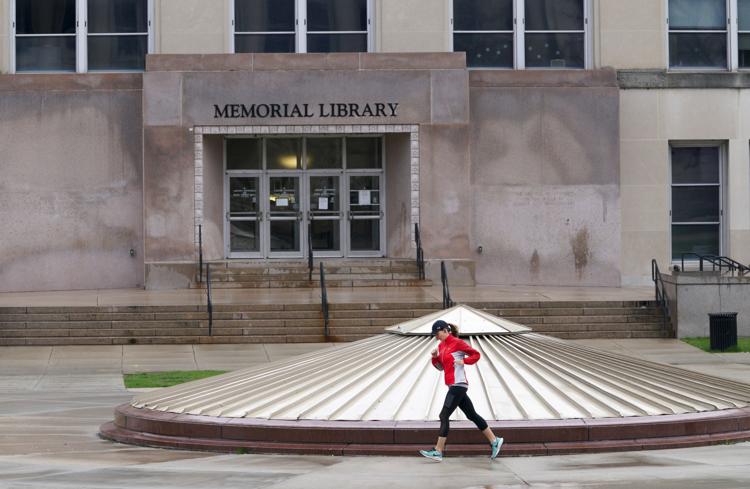 Stay safe, Badgers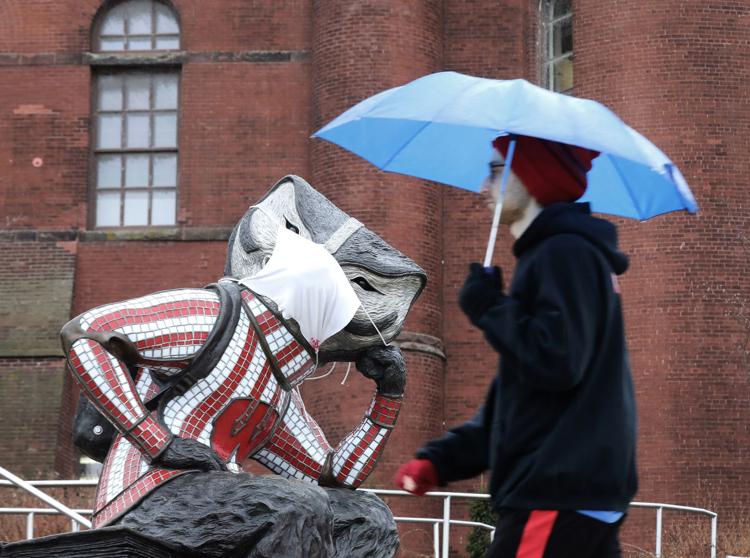 Celebrating 103 - From a distance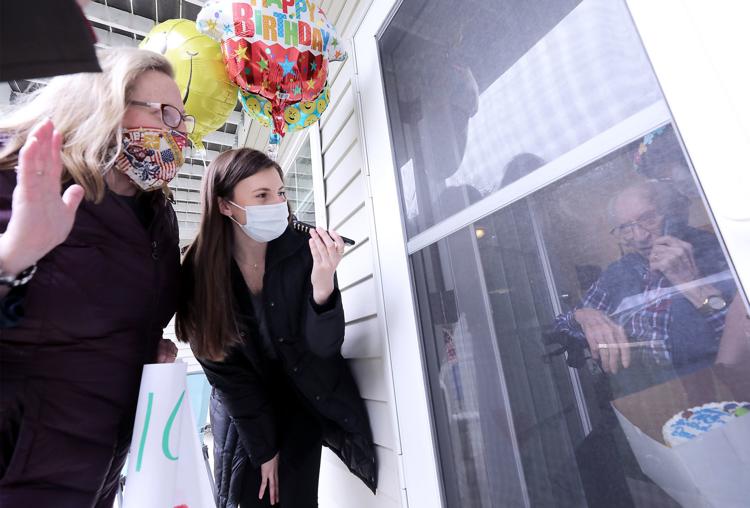 COVID-19 protest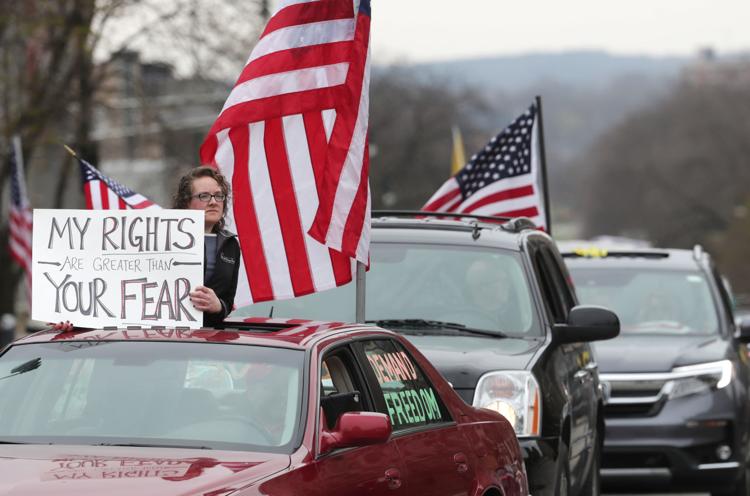 COVID-19 candle installation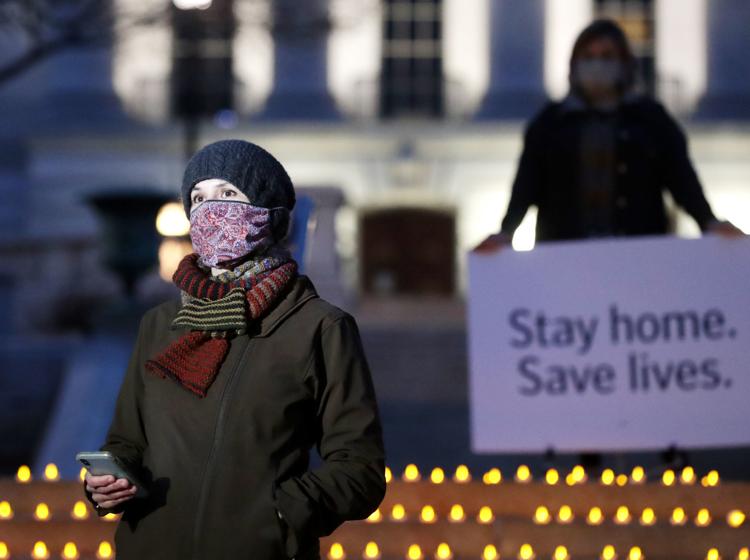 COVID-19 candle installation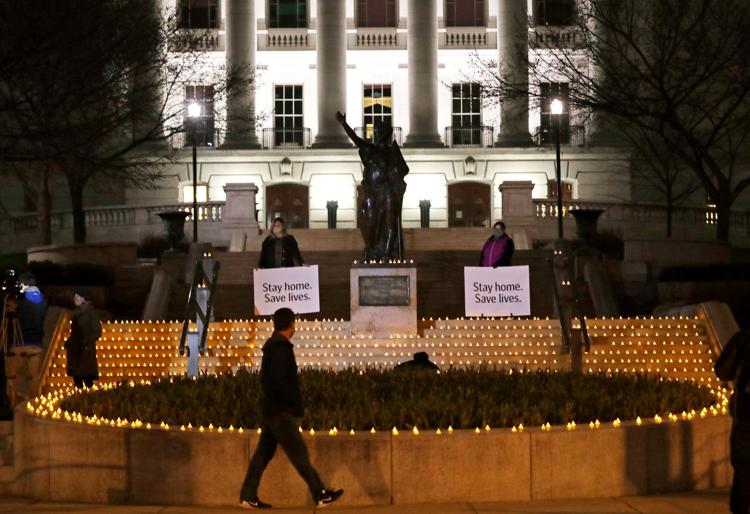 A fishing opener amid COVID-19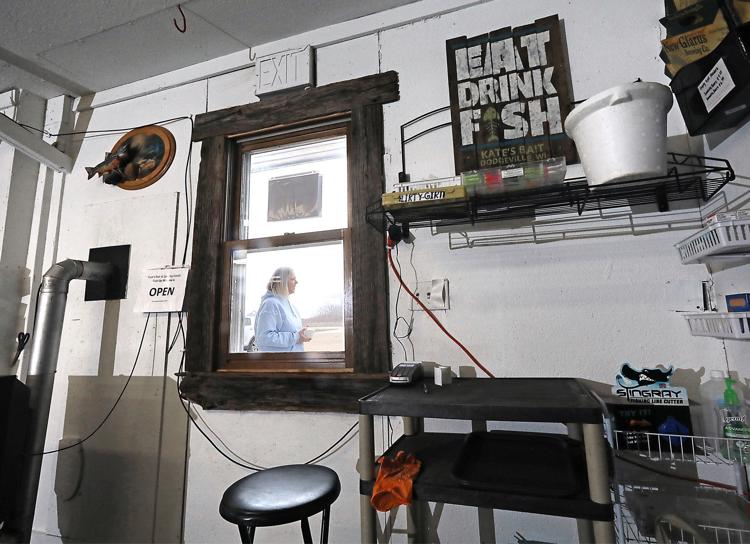 COVID-19 UW-Madison students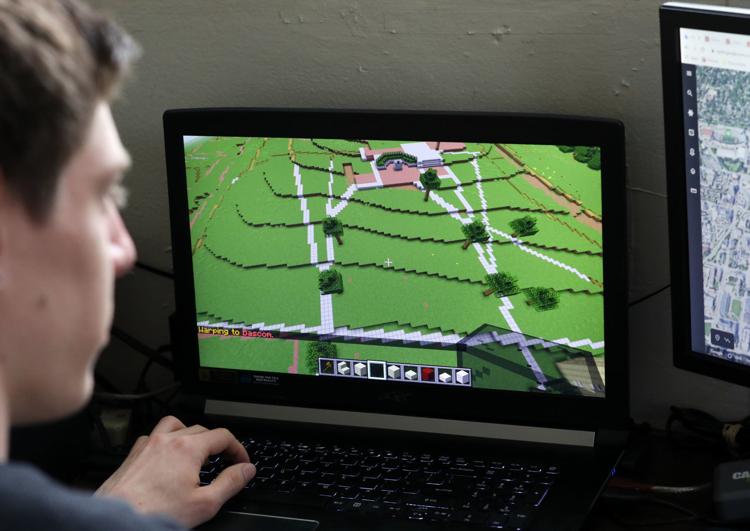 Covid Public Employees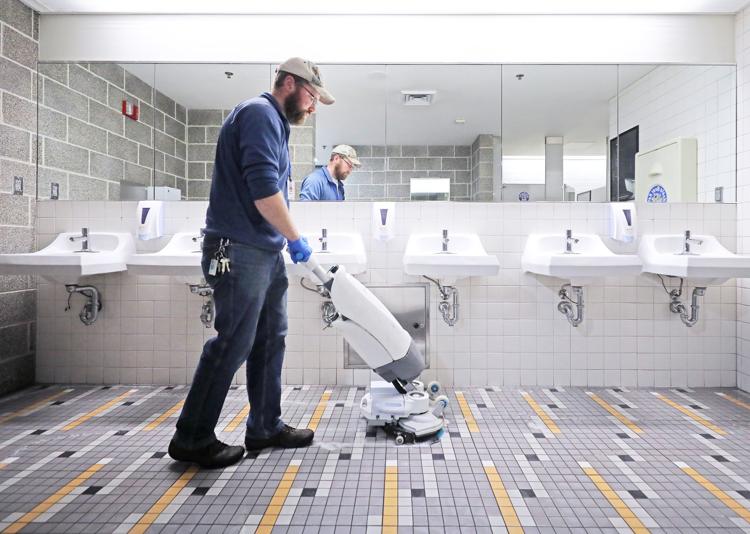 Act of Appreciation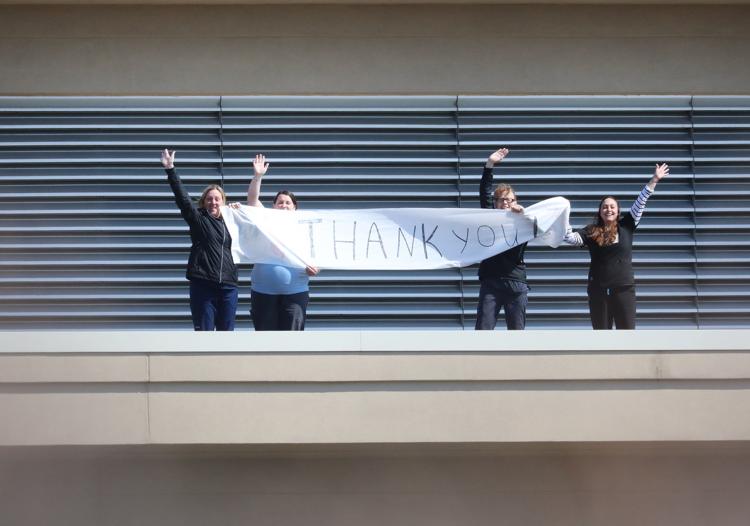 Brazelton with video screen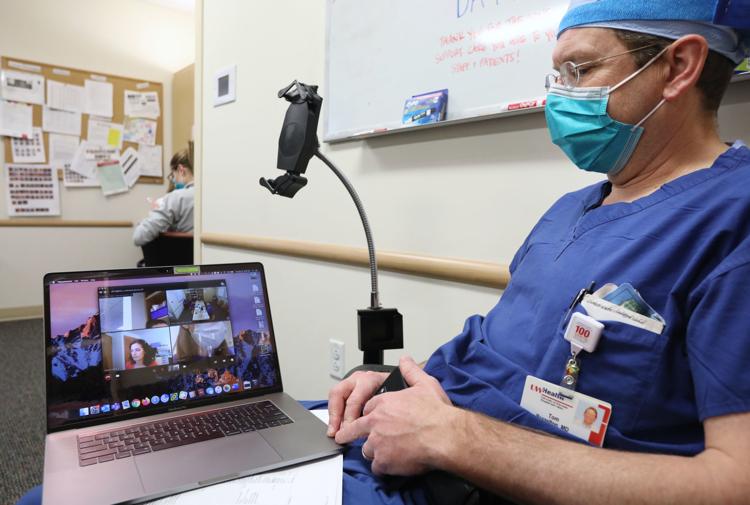 Saris stays busy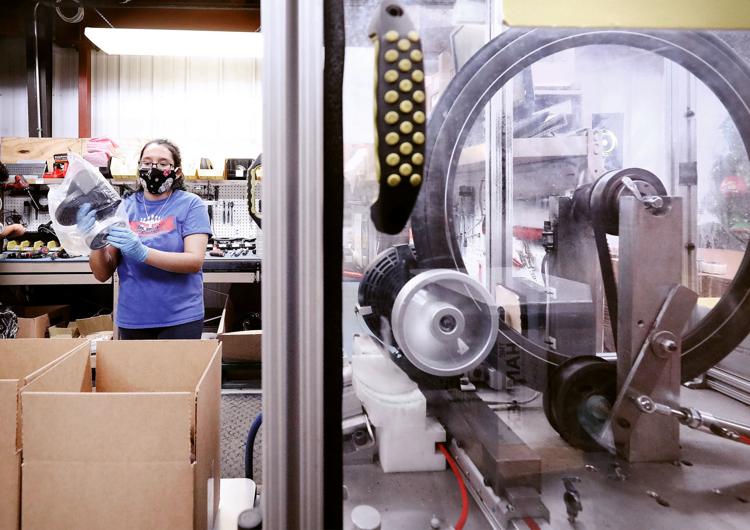 Absentee ballots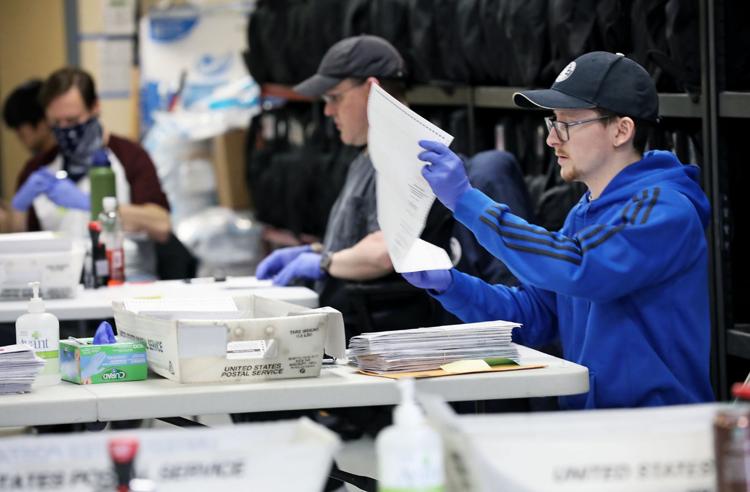 UW Covid Testing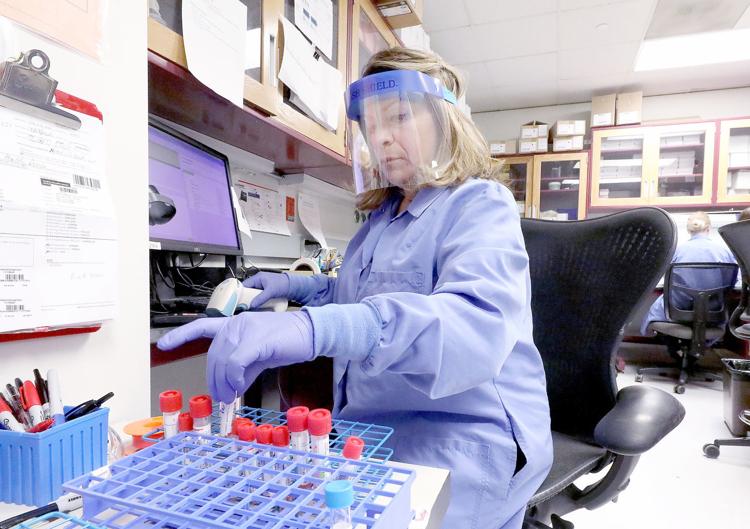 Covid State Parks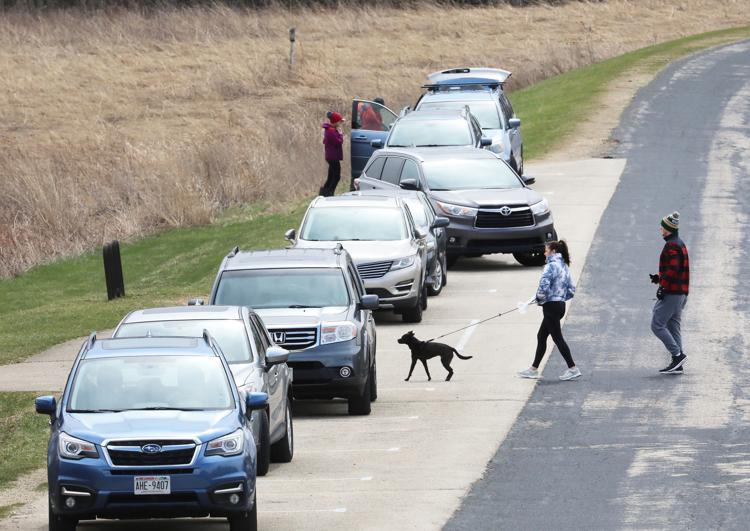 Easter baskets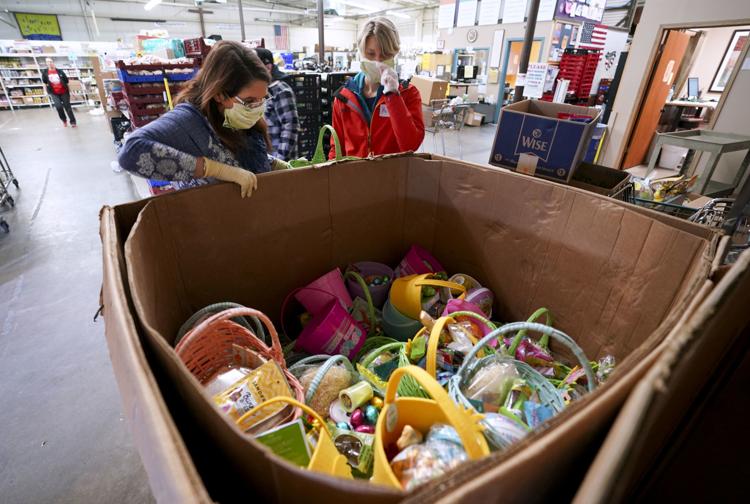 As social distancing progressed into an official order to stay in our homes, Madison has started to look more like an empty shell rather than …
Election Day with COVID-19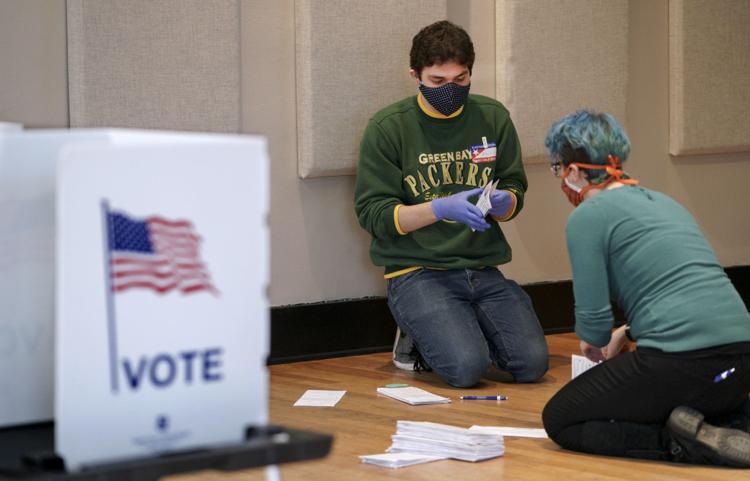 COVID-19 Journaling Project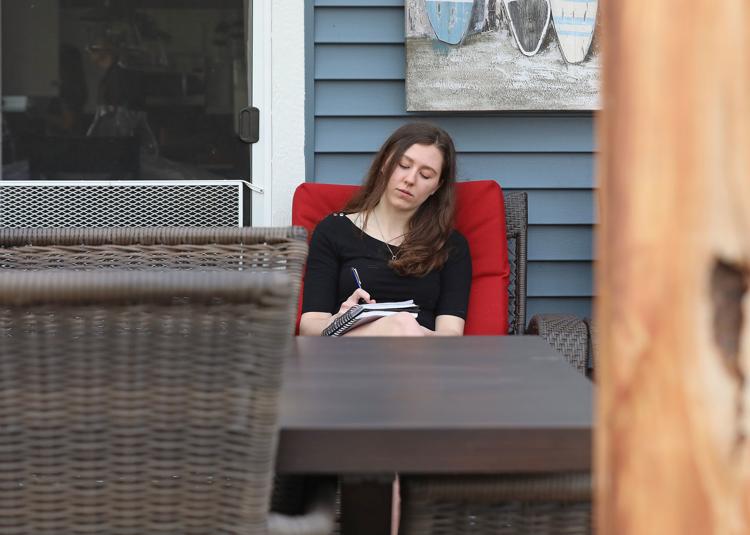 Election Day protest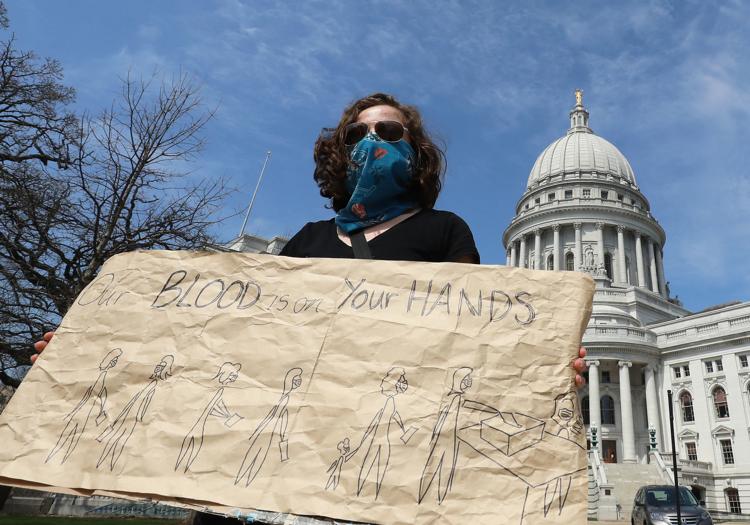 Election Day with COVID-19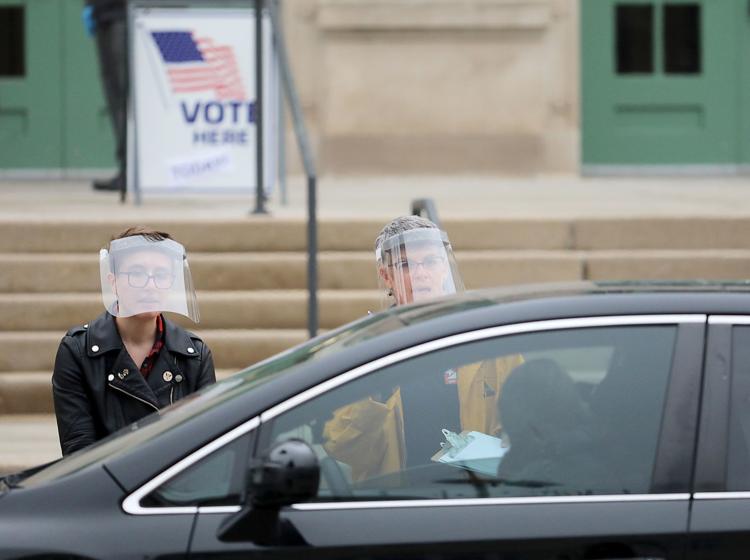 Honoring Essential Workers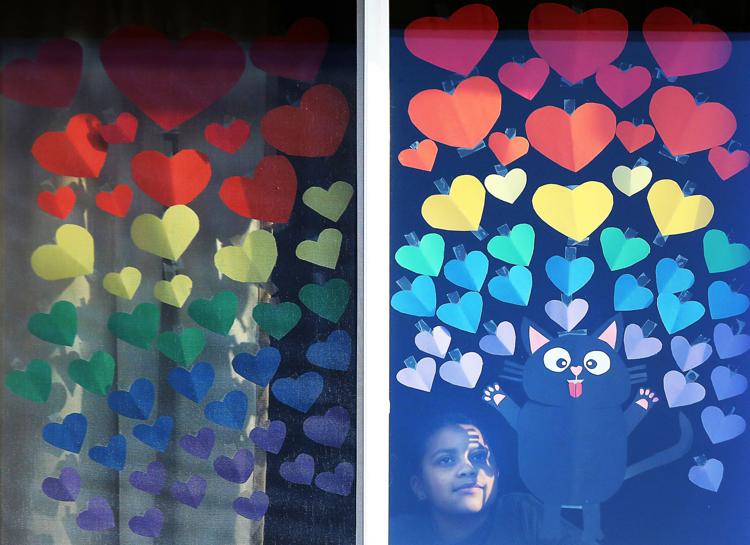 Metro Transit Butler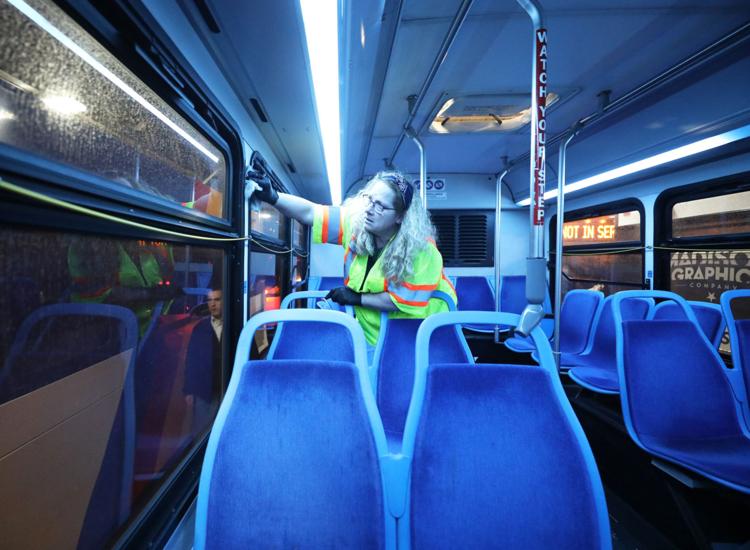 Election set for Tuesday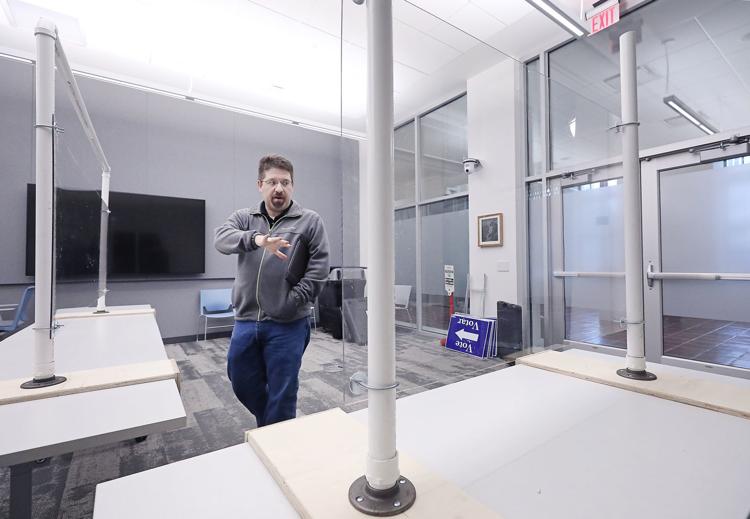 Robots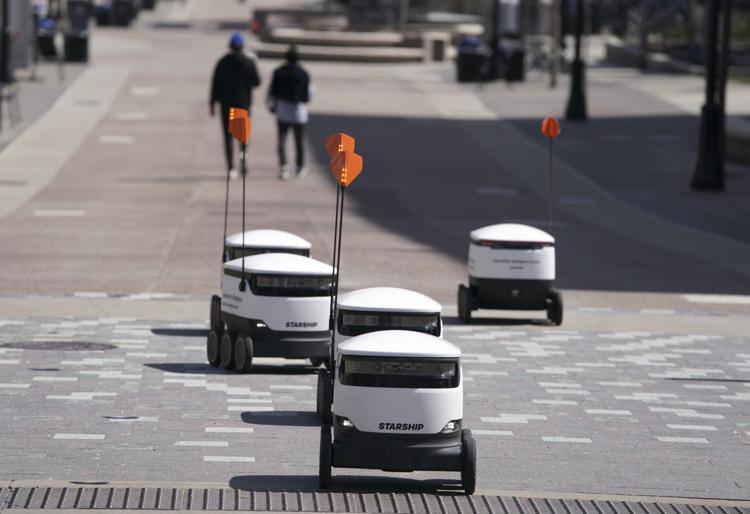 Nolan family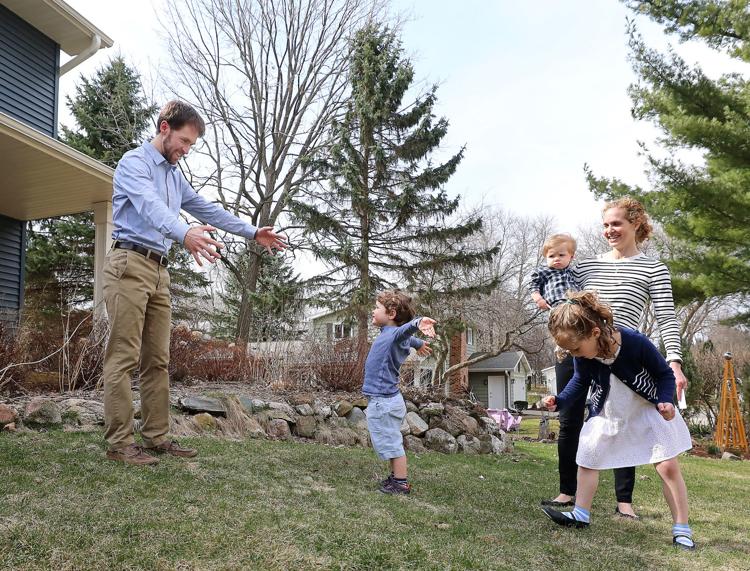 Stressed over closure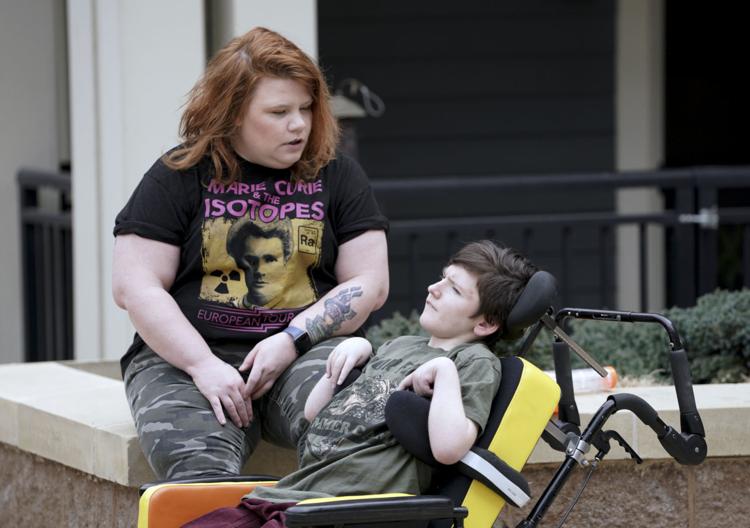 Amy Shircel, former COVID-19 patient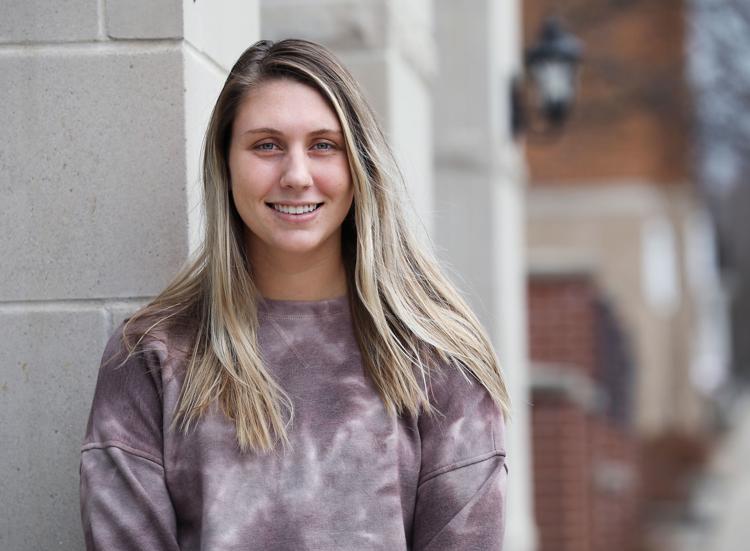 COVID-19 retail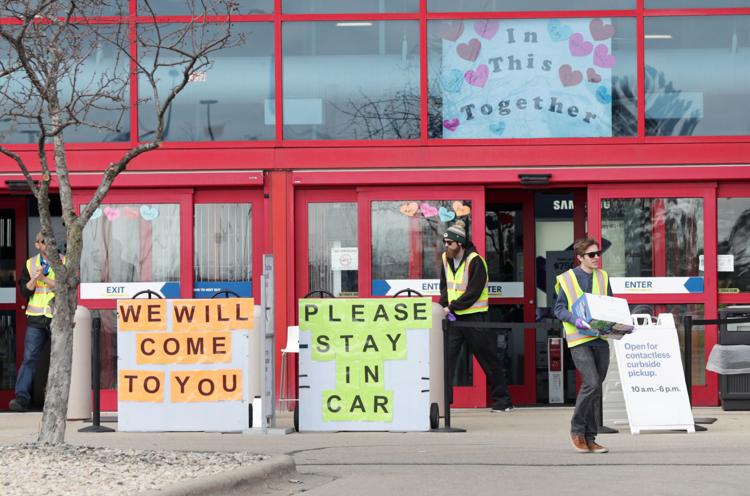 Playground closed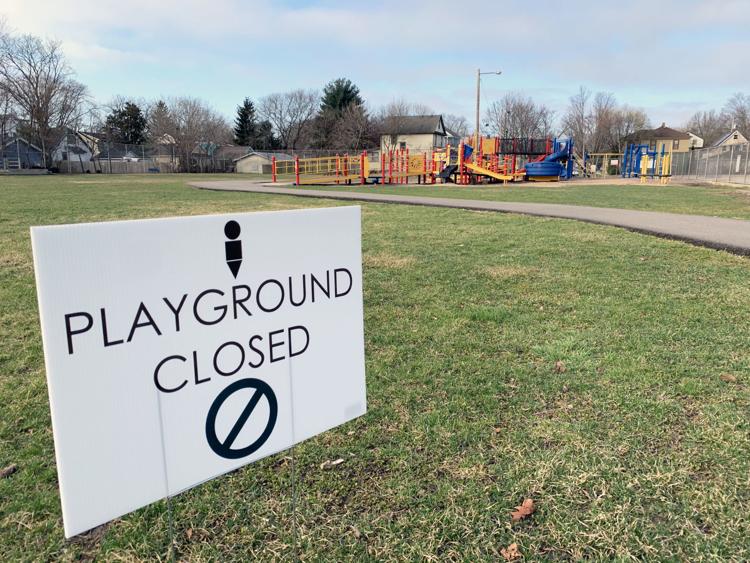 Little Library closed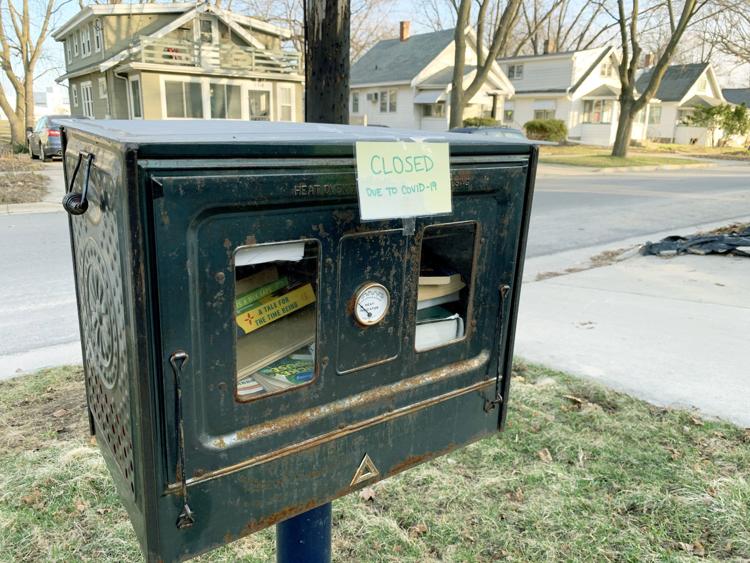 Entryway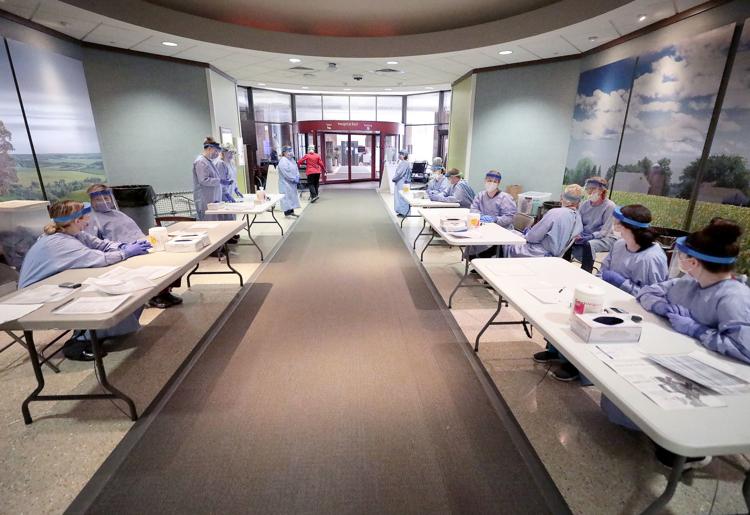 Face shields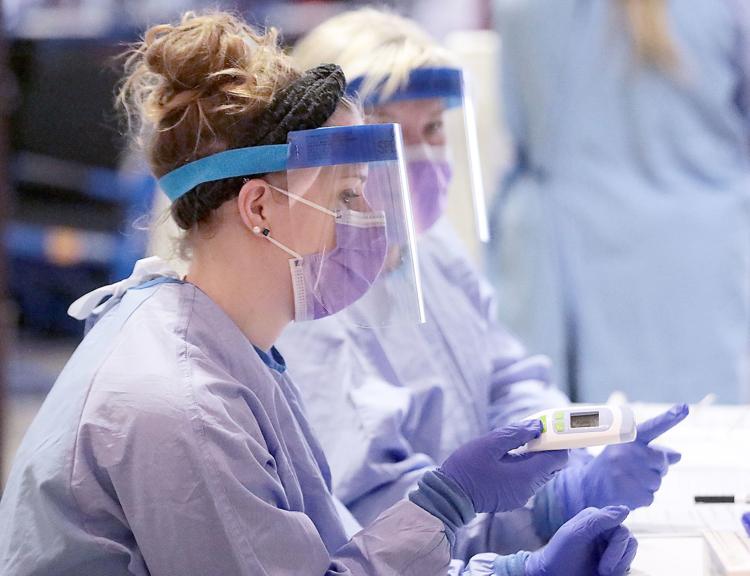 Carwash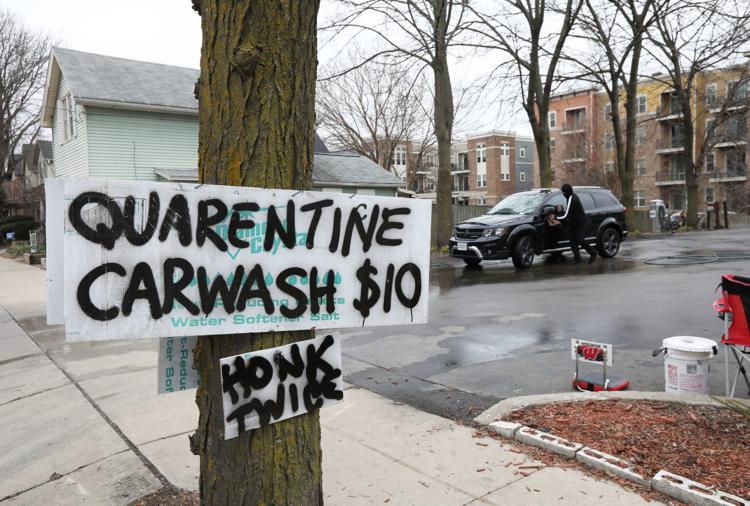 Rent strike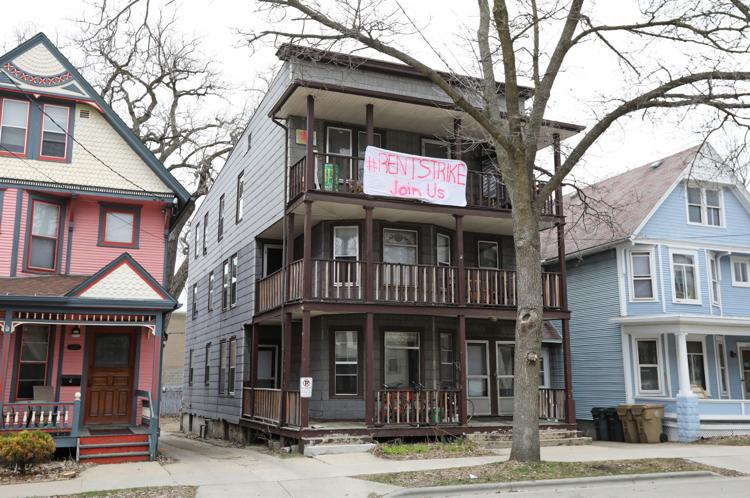 Election COVID-19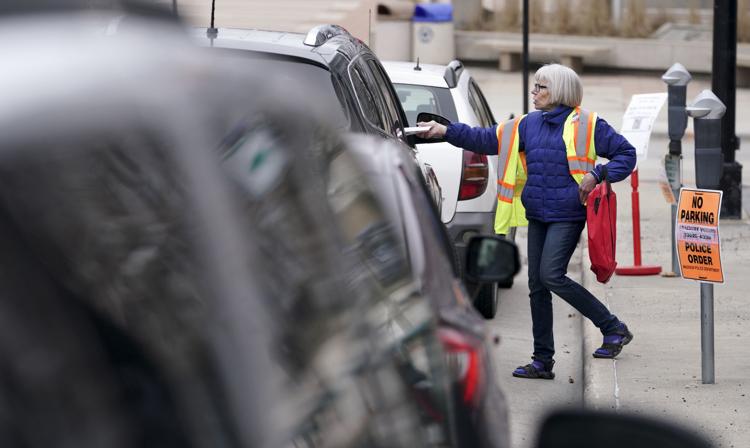 Precious Cargo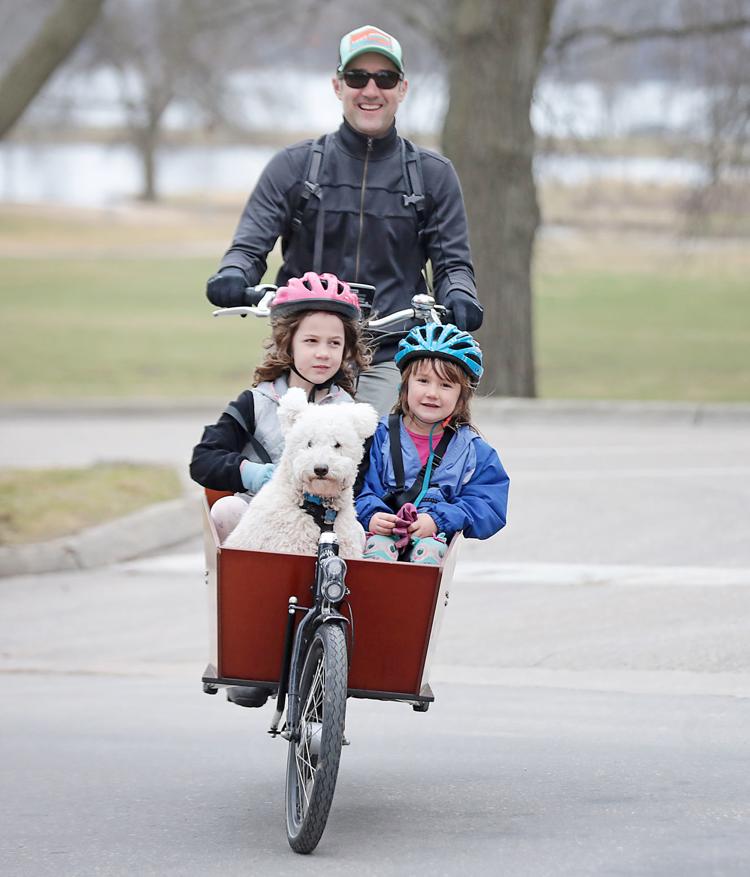 Chad Backes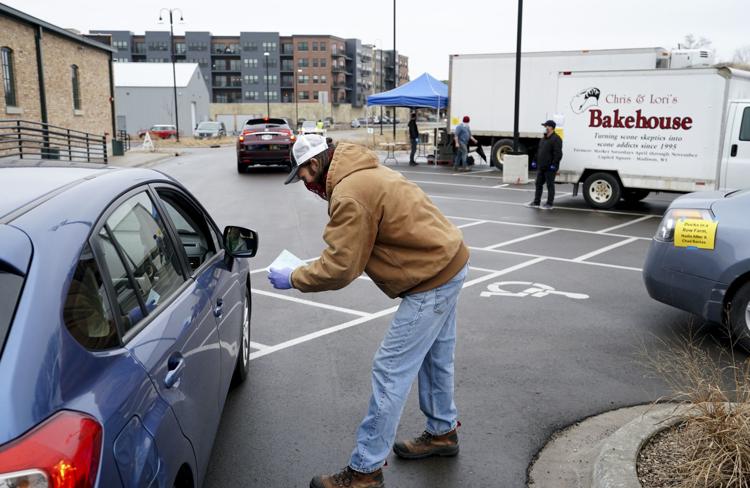 Lori and Chris Robson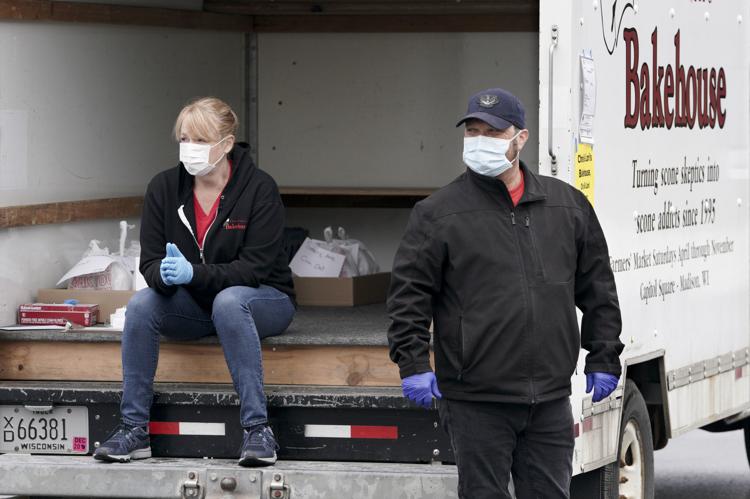 Tourism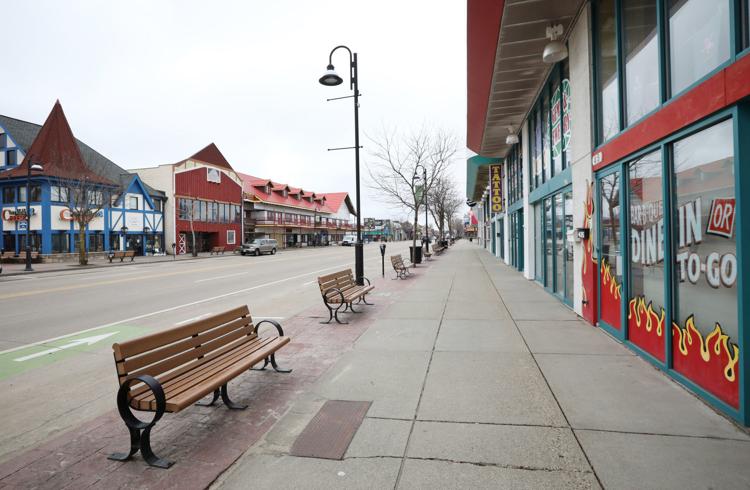 Tourism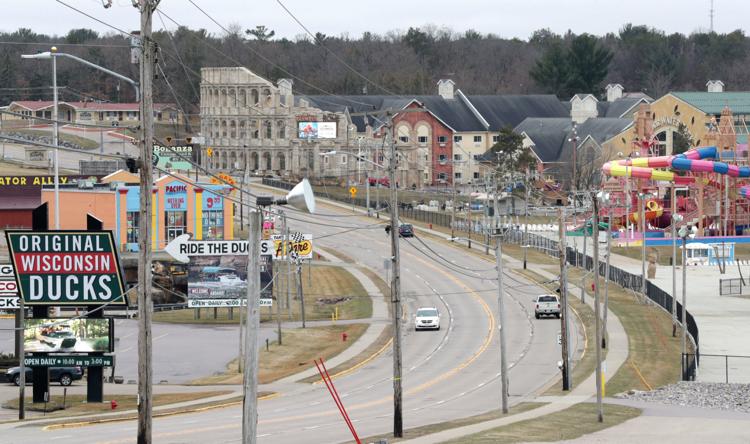 City Church live stream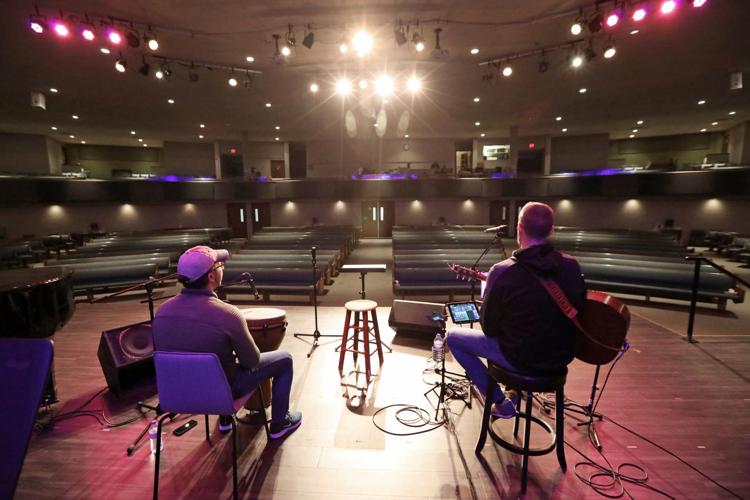 Covid Funerals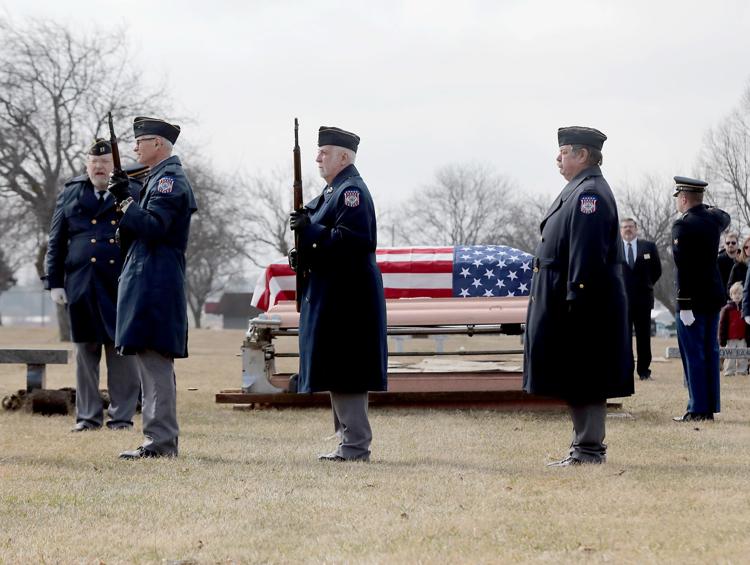 Covid Funerals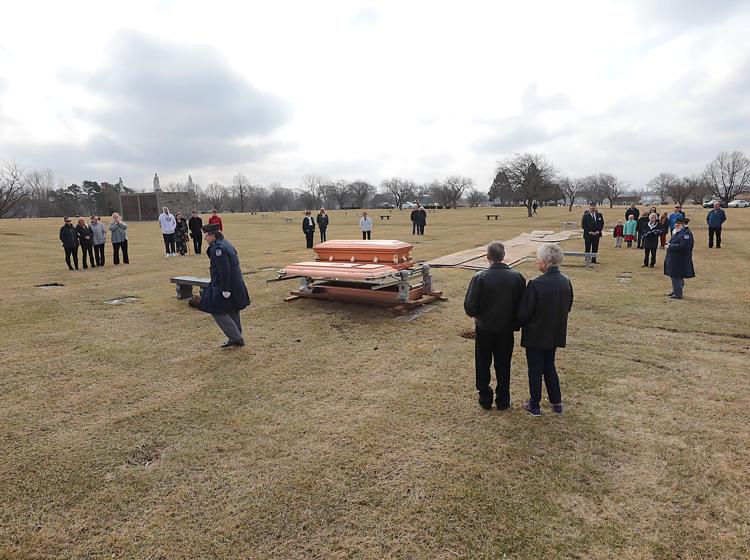 COVID-19 Sewn Masks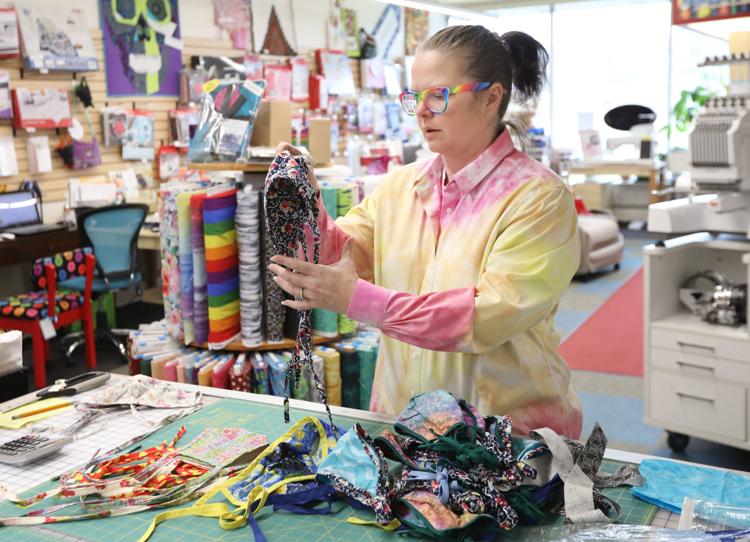 Traffic changes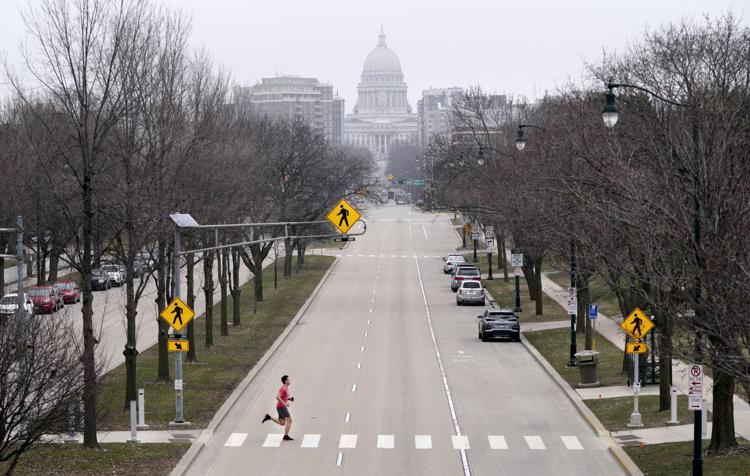 John Hicks getting a meal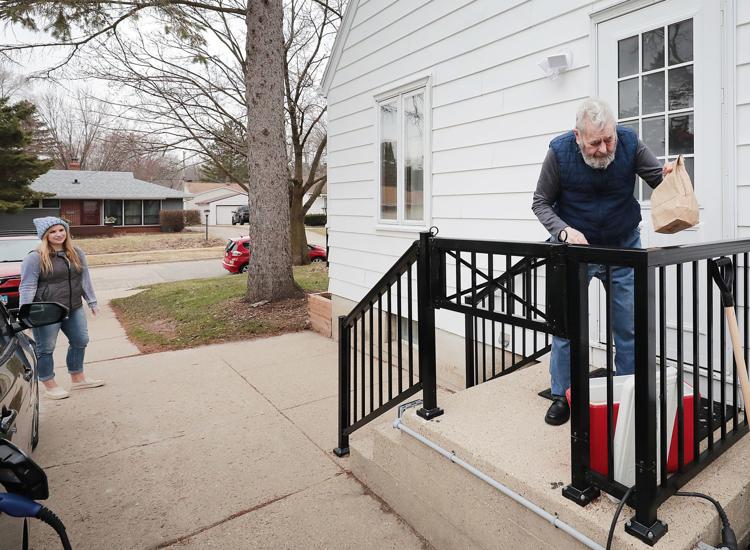 Rachel putting food in cooler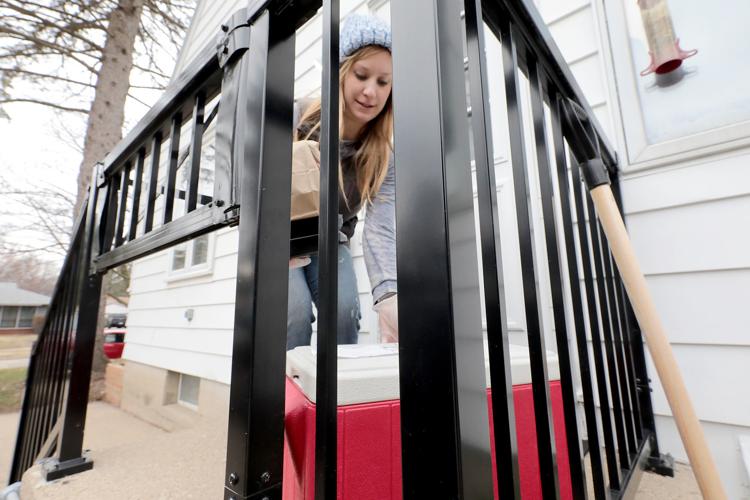 Mock Senate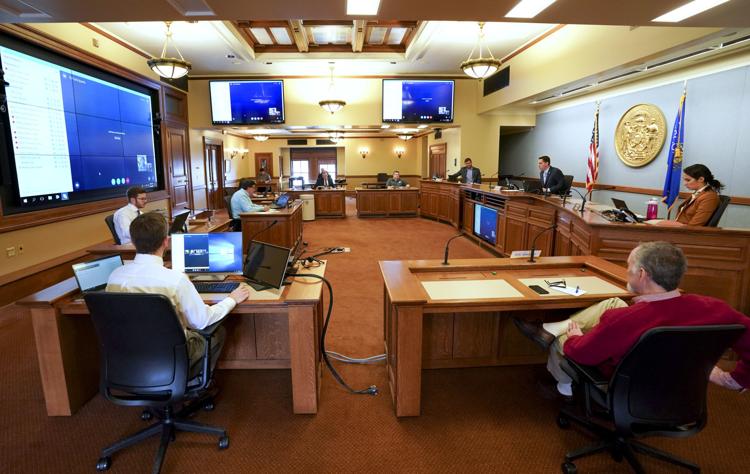 COVID-19 Ventilators 1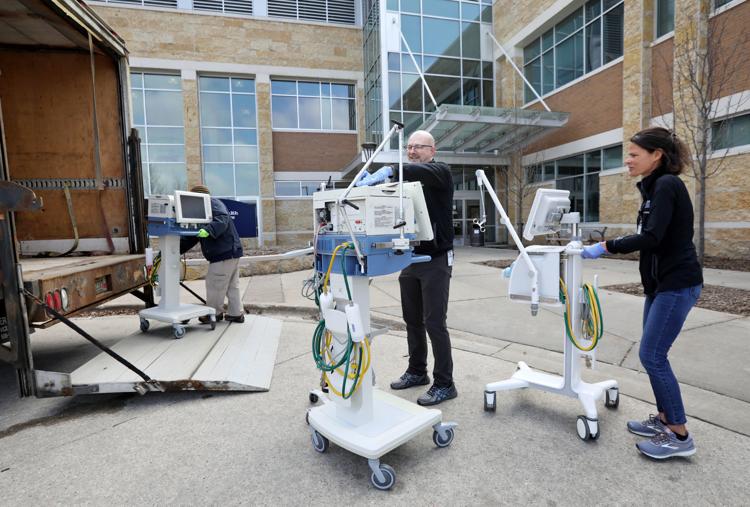 Covid Golf Courses 1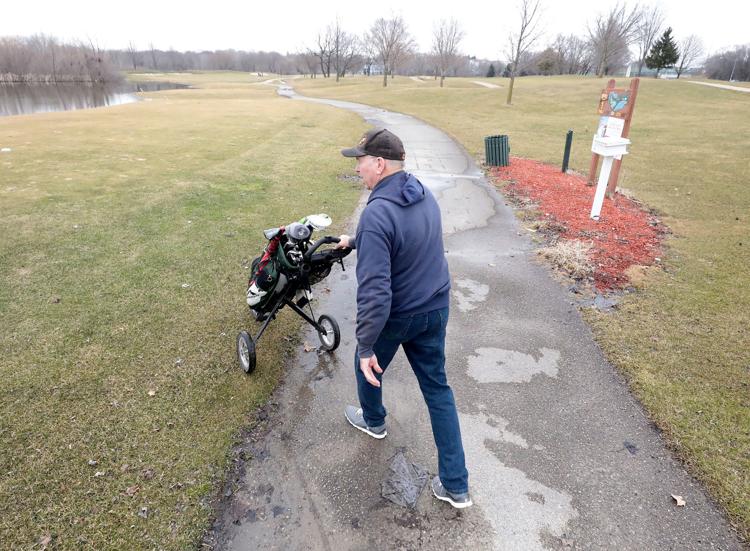 Tony Evers to order nonessential businesses to close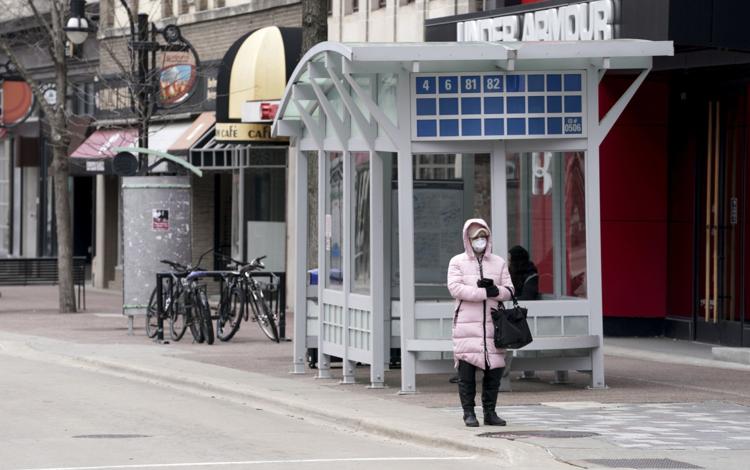 Tony Evers to order businesses to shut down to battle COVID-19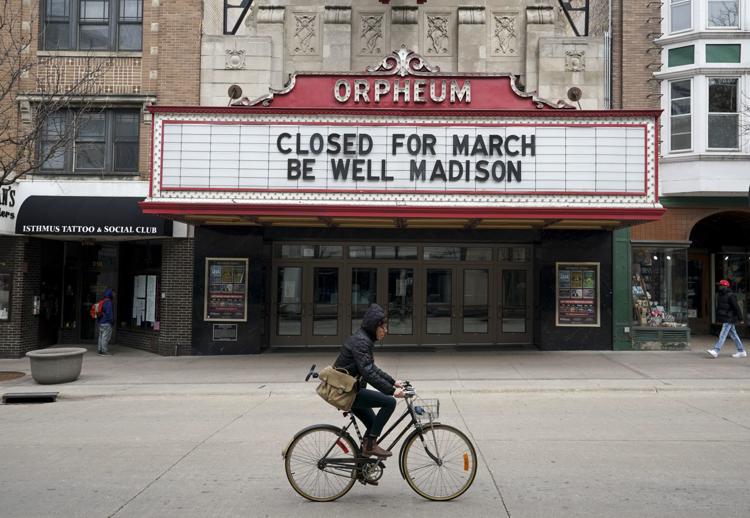 COVID-19-Bars and Restaurants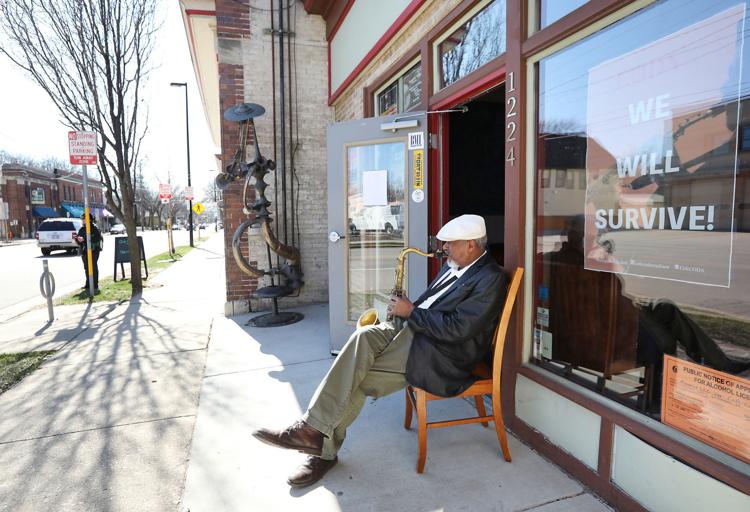 COVID-19 UW Virtual Match Day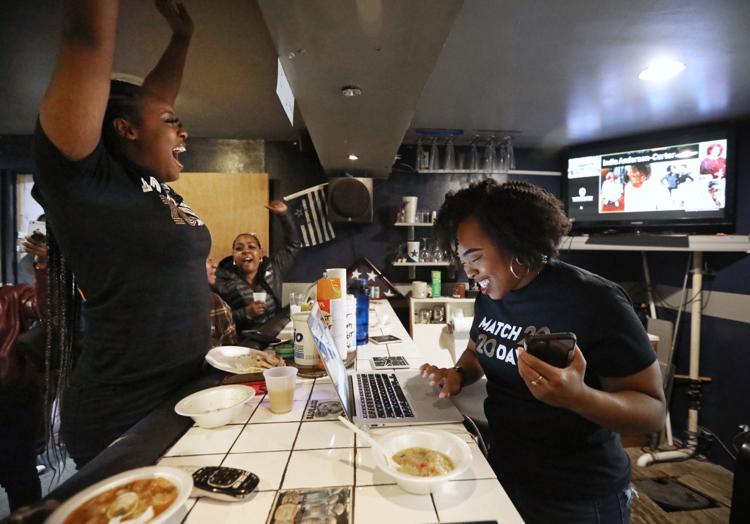 Covid State Street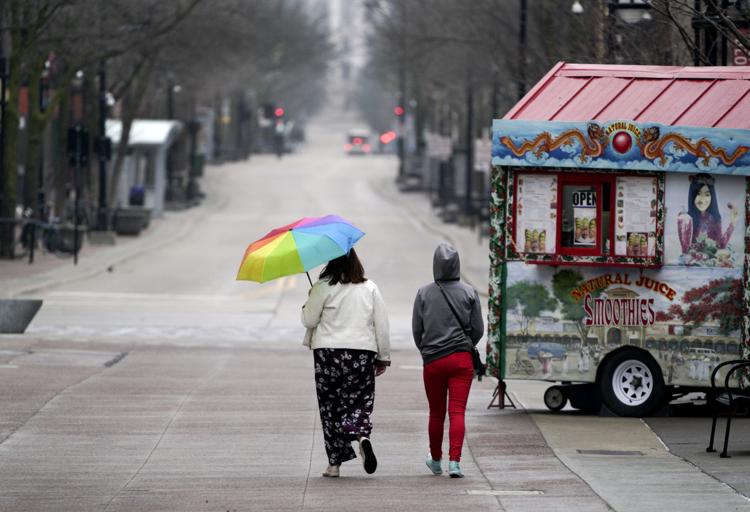 COVID-19 daycare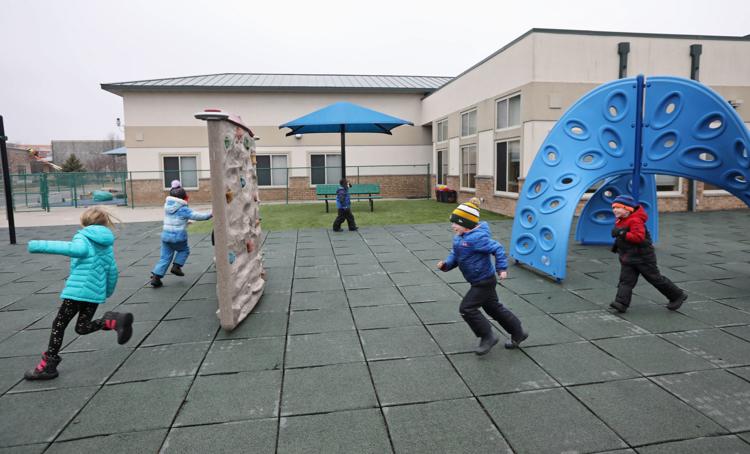 COVID-19 daycare
Barber Sherman Plaza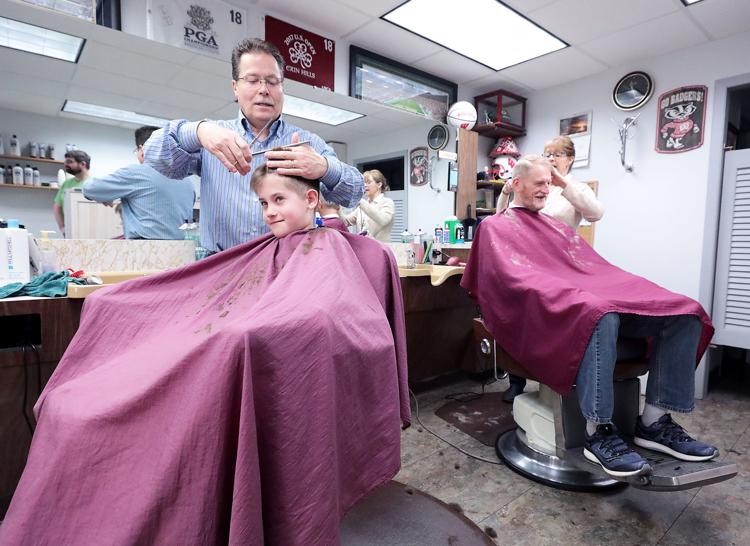 COVID-19 schools
COVID-19 schools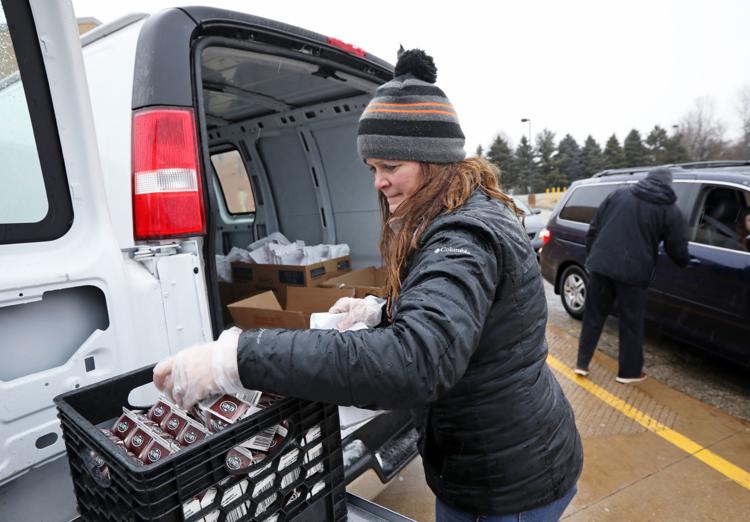 UW Moving to Online Only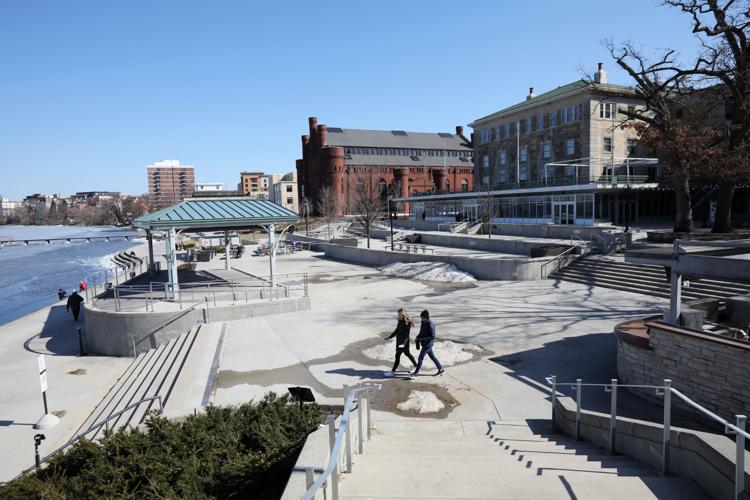 UW Moving to Online Only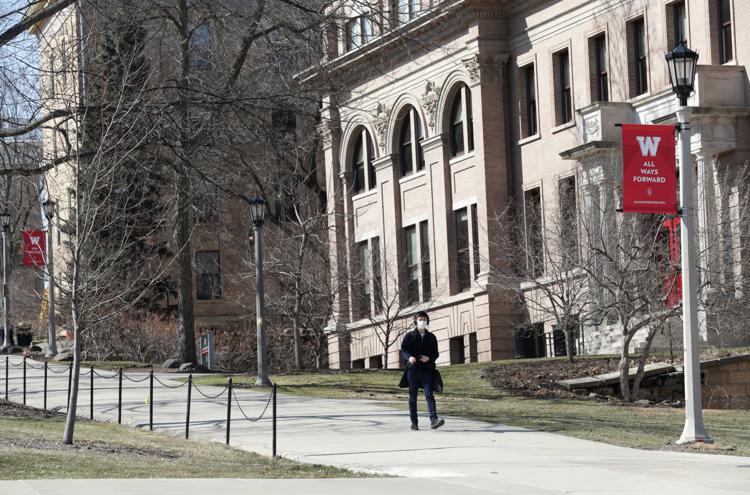 Covid Outdoors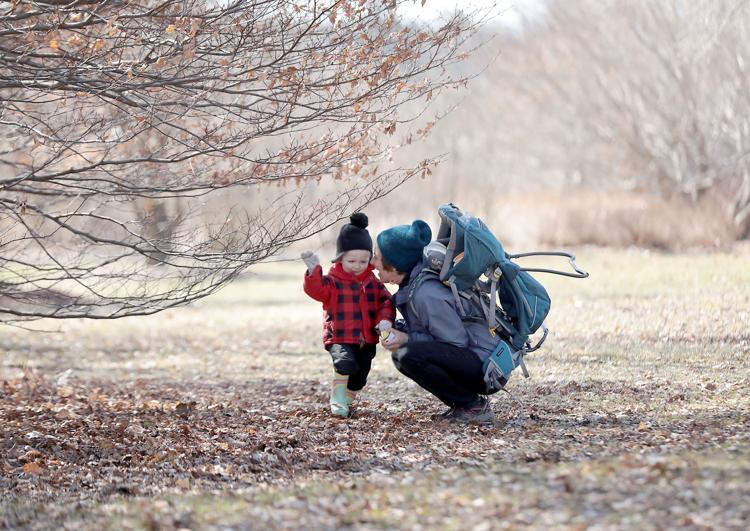 Covid Outdoors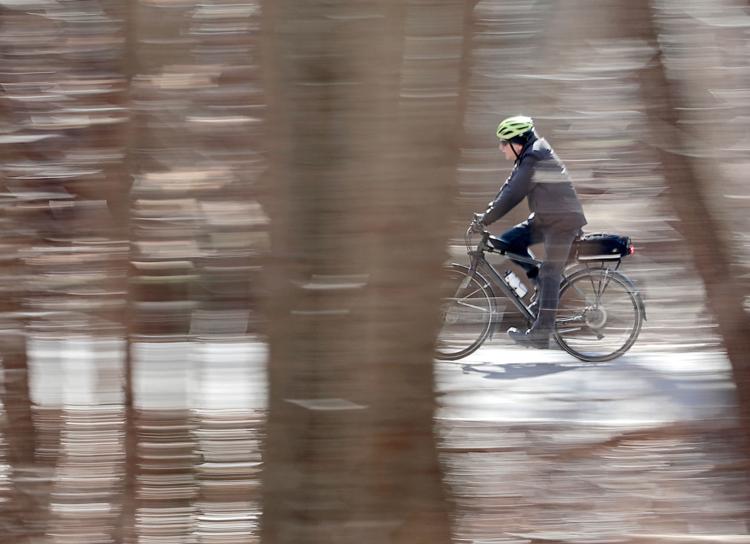 Stocking bags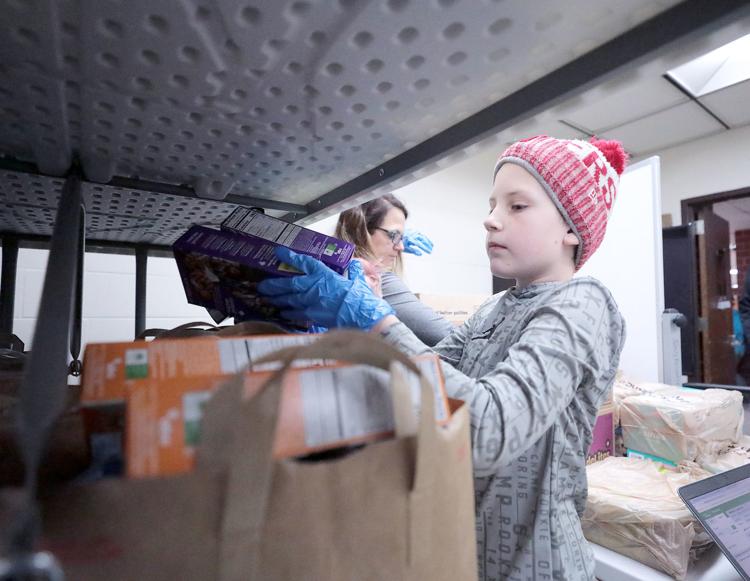 Madison school meals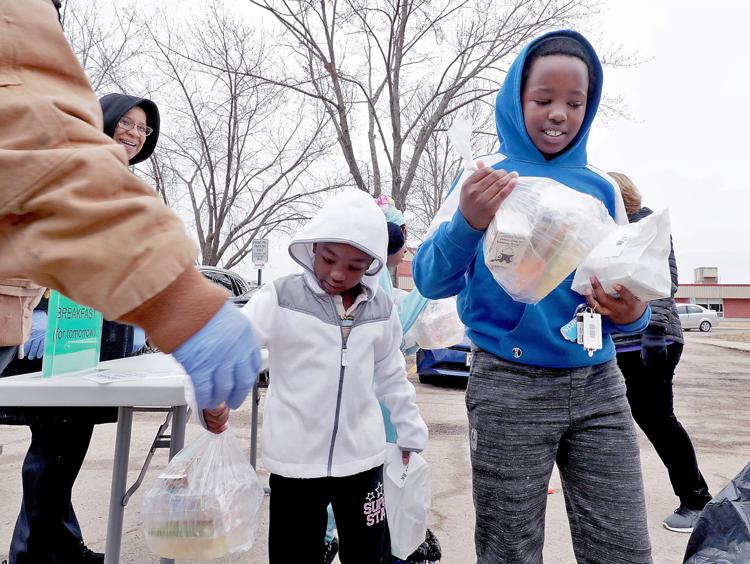 Hawk's Bar & Grill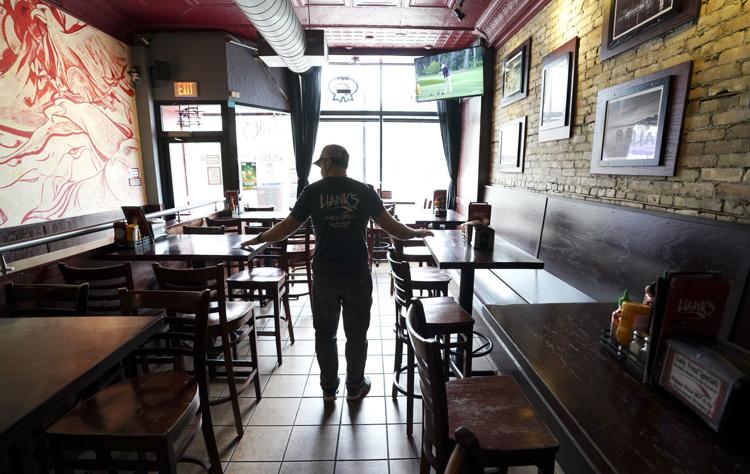 State Street -- Coronavirus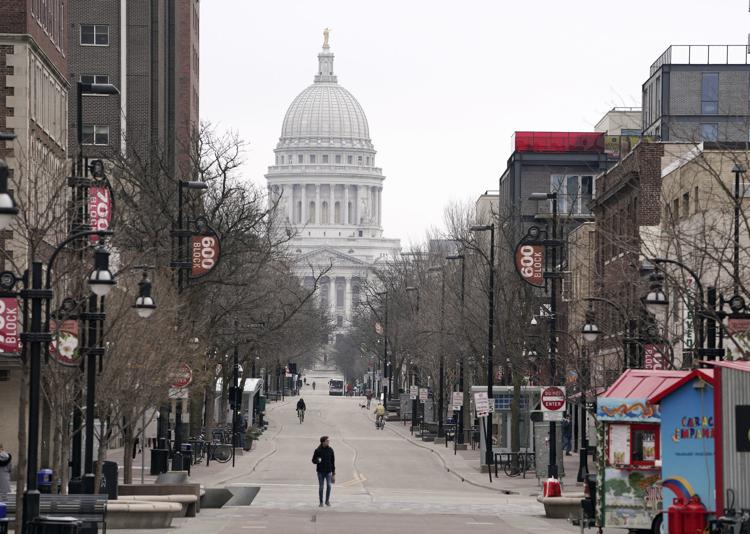 Speaking to changes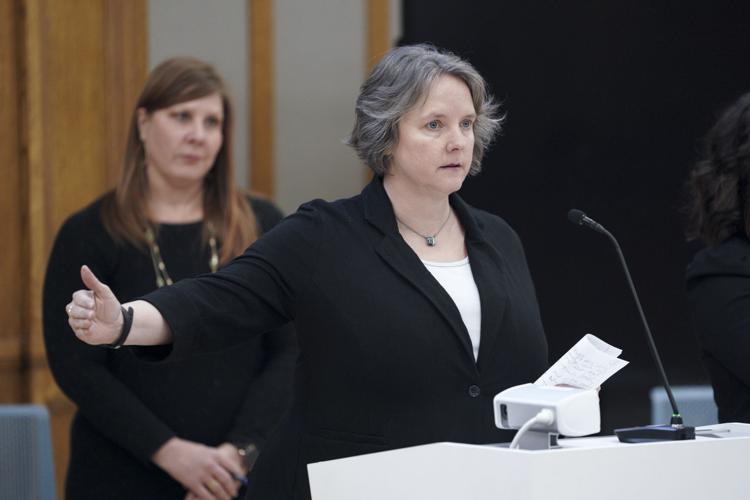 Jenifer Street Market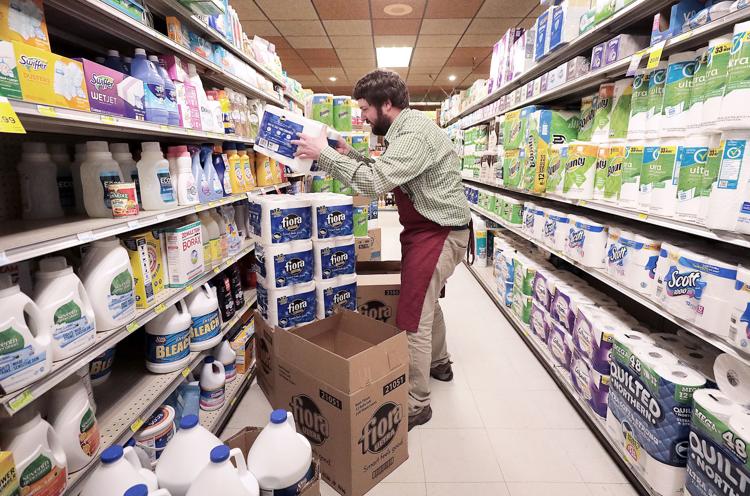 COVID-19 coronavirus UW-Madison campus dorm move-out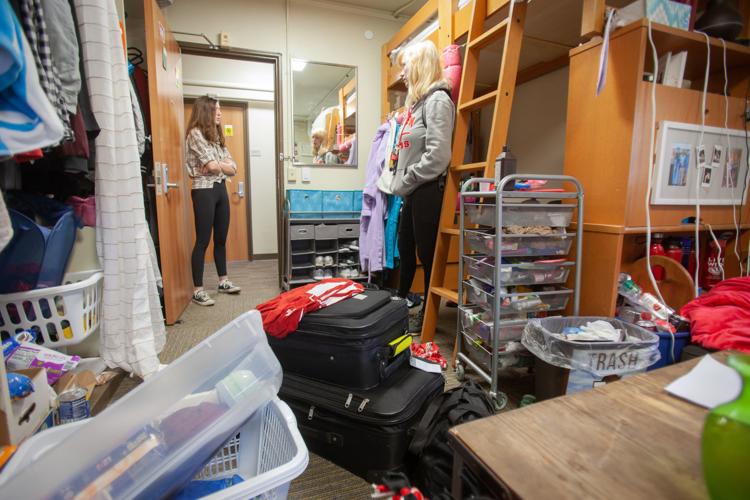 School closure news conference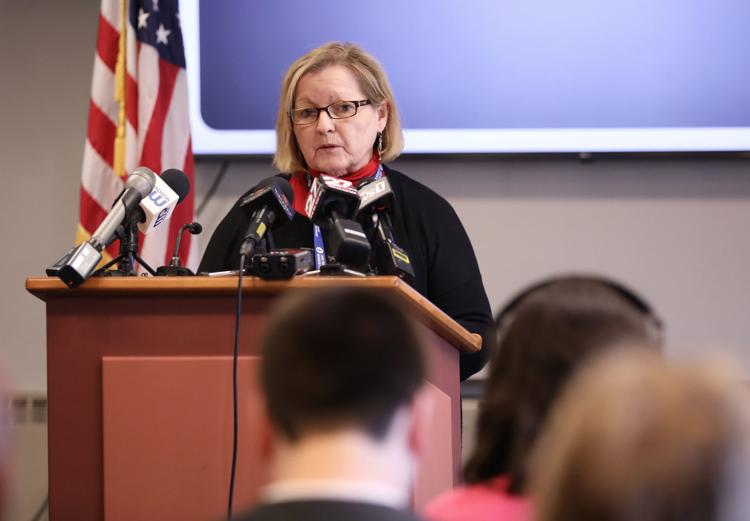 Coronavirus cleaning at UW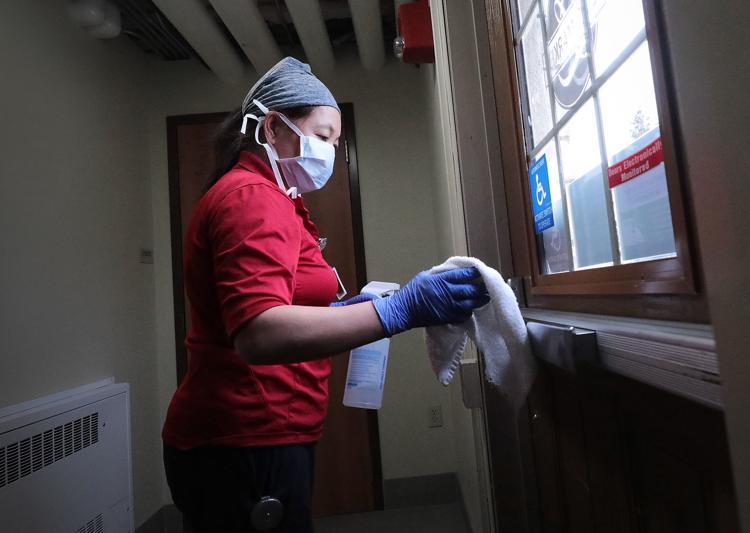 UW Spring Break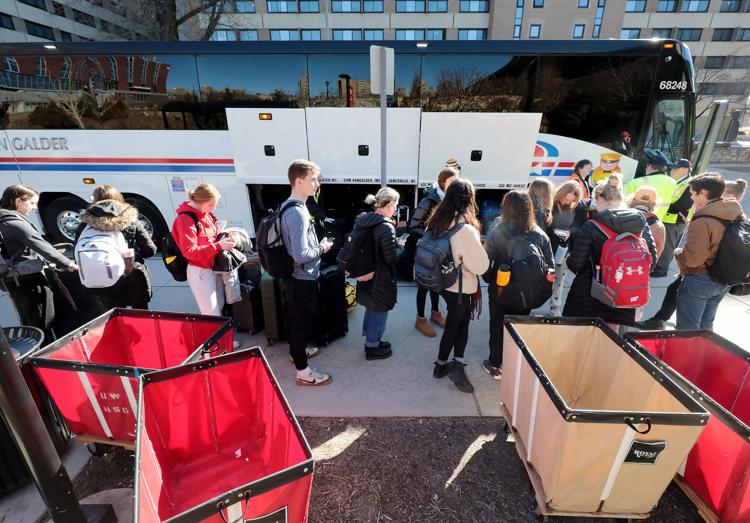 UW COVID-19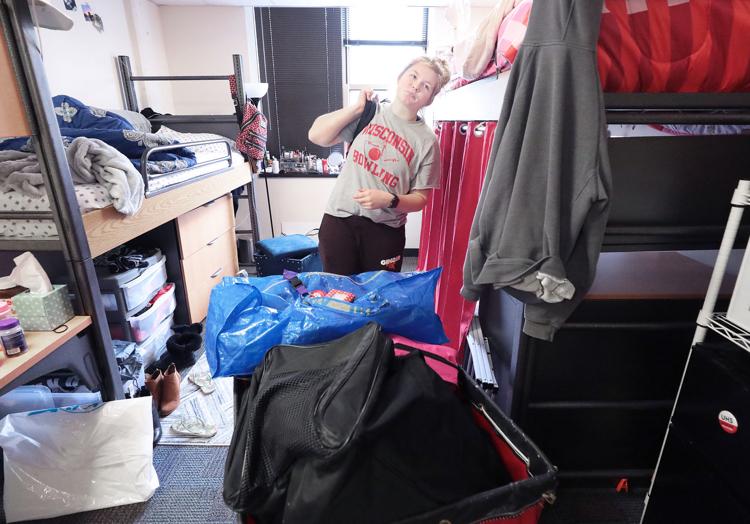 UW COVID-19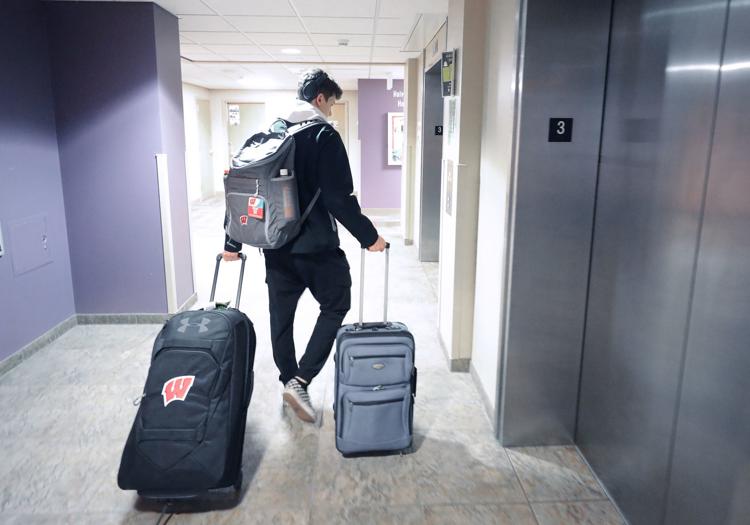 Evers news conference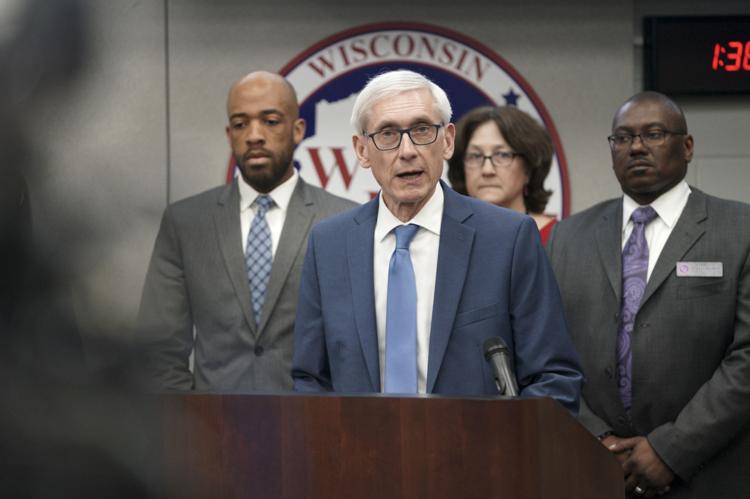 UW Covid-19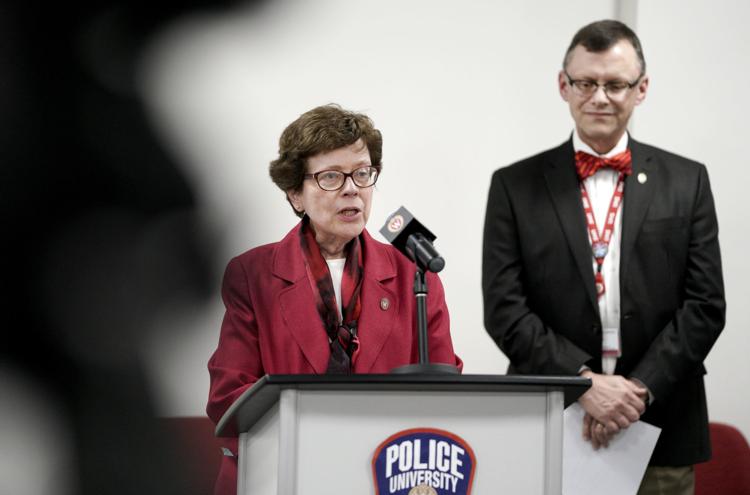 COVID-19 News conference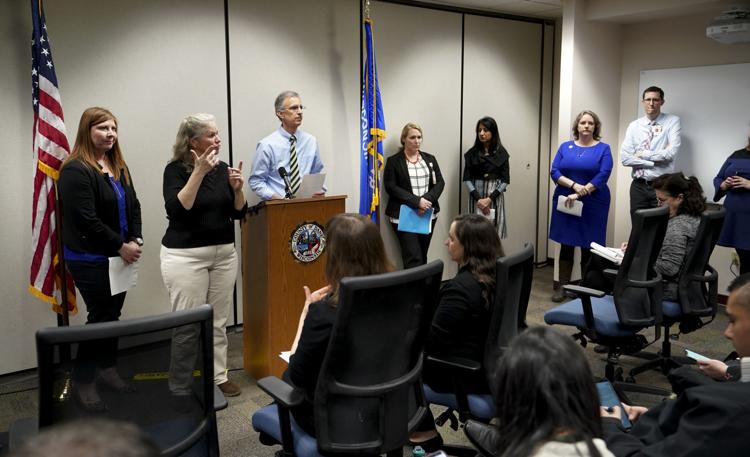 Safdar, Rhodes-Conway and Parisi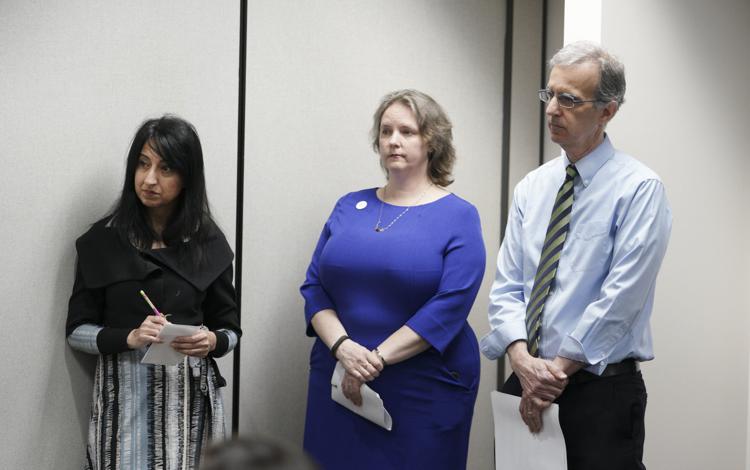 Concerned about COVID-19?
Sign up now to get the most recent coronavirus headlines and other important local and national news sent to your email inbox daily.