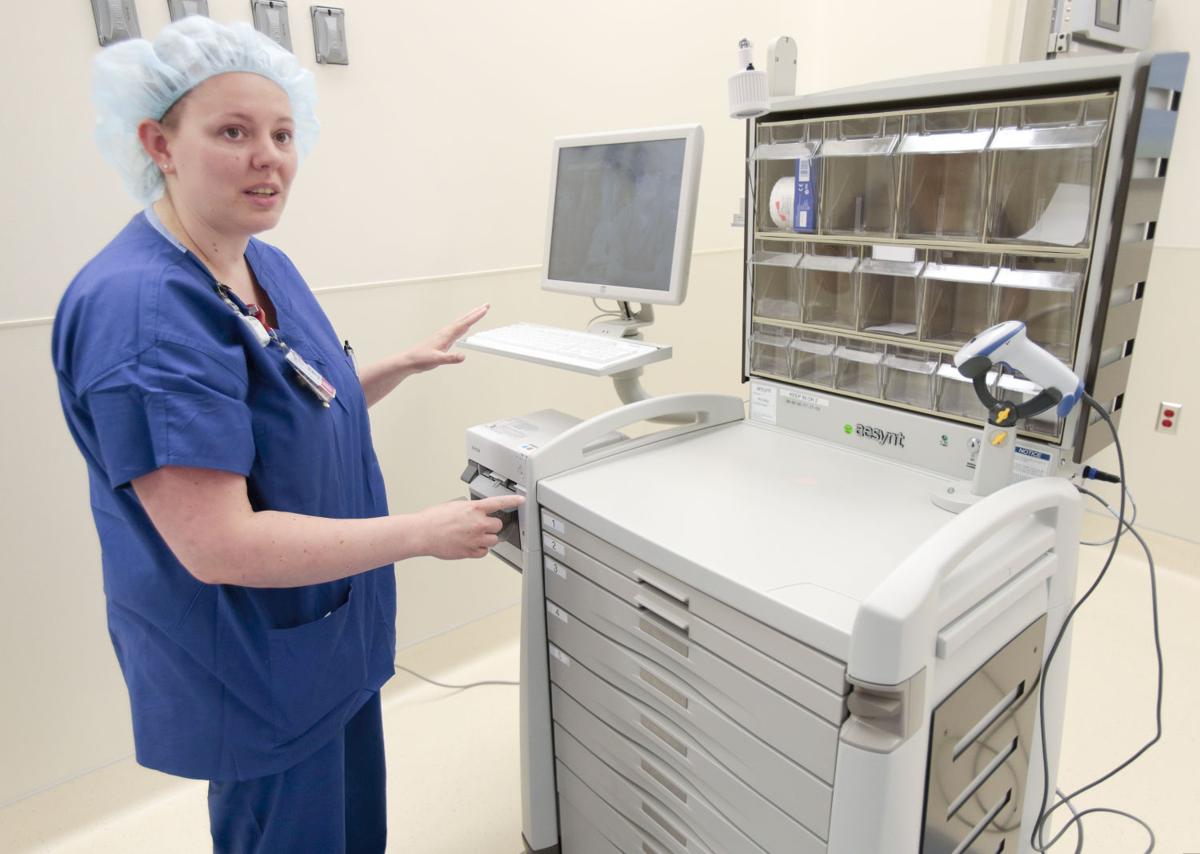 At least 4 percent of patients under general anesthesia are conscious after doctors insert their breathing tube before surgery, according to a new study led by a UW-Madison researcher.
The findings might seem alarming, but previous studies suggested 37 percent of patients were aware at some point under general anesthesia.
The new study should reassure patients that being conscious under general anesthesia is relatively rare, and it could help doctors make the problem even less likely to occur, said Dr. Robert Sanders, an assistant professor of anesthesiology at the UW School of Medicine and Public Health.
"Patients expect to be unconscious during the operation, and the vast majority are, which is great news," said Sanders, who led the study. "But clearly we want to improve things for those 4 percent."
None of the patients recalled being aware during surgery, which is thought to happen 0.1 percent to 0.2 percent of the time.
General anesthesia is different from conscious sedation, which doesn't involve a breathing tube and is often used for outpatient procedures such as colonoscopies.
The study, in this week's edition of the journal Anesthesiology, involved 260 patients from UW Hospital, the University of Michigan Hospital in Ann Arbor and medical centers in Belgium, Germany, the Netherlands and New Zealand.
You have free articles remaining.
It is the largest study to use a technique to detect consciousness that involves blood pressure cuffs on patients' arms. After patients are put to sleep but before they are given drugs to suppress movement and a breathing tube, the cuffs are inflated.
That prevents the drugs from paralyzing most of the arm. Once the breathing tube is inserted, doctors ask the patients to squeeze the doctors' hands.
Of the 260 patients, 12, or 4.6 percent, squeezed the doctors' hands. The figure is a conservative estimate because some patients may have heard the command but not been able to squeeze.
Sanders said the figure is more accurate than the 37 percent from previous studies because some of those studies used artificially low doses of anesthesia drugs.
The new study involved a variety of anesthesia amounts and methods, including inhaled gasses and intravenous drugs, which resembles routine practice, Sanders said.
Patients who received continuous anesthesia were less likely to respond to the doctors' command, a finding that could lead doctors to use continuous anesthesia more, Sanders said.
The study didn't test consciousness during surgery because the blood pressure cuff technique works for only about 20 minutes.
Sanders said patients should not be concerned about the brief period of awareness detected in the study.
"I wouldn't let this stop a family member from having an important operation that would improve their quality of life," he said.