Jerry Roh spent years building a record collection of more than 21,000 vinyl albums. Its new owner hopes to reduce it to next to nothing in a few days.
At 10 a.m. Friday, Madison's Agrace Thrift Stores will begin selling Roh's donated collection in a Black Friday-like event featuring some of the biggest names — and several not-so-notable artists — in music in rock, country, religious, polka, children's, classical and blues music.
"A lot of people are going to be interested in this," said Dave Zero, owner of MadCity Music Exchange, 600 Williamson St. "It'll be interesting to see what's in there. For Agrace, I'm sure it's going to be fantastic. People are going to be looking for gems, and I'm sure there will be plenty in there."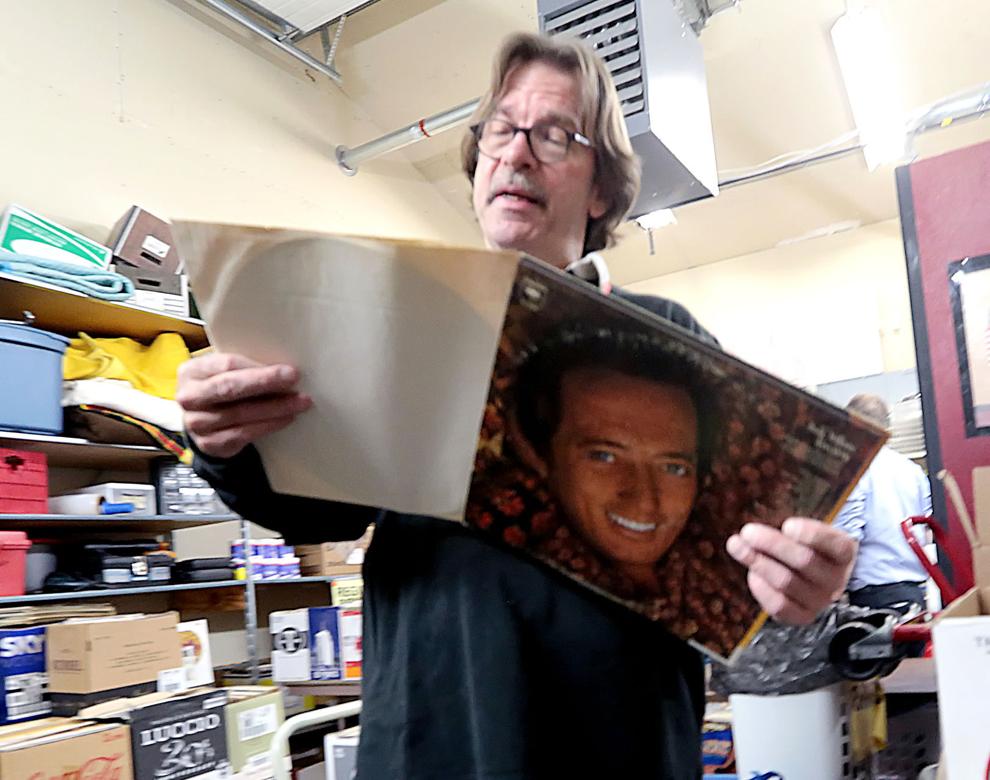 Most of the records will sell for $1 to $4, but others that are more collectible could fetch $10 to $60, depending on artist, title and condition.
There are titles from Ray Charles, The Who, Percy Faith, The Beach Boys, The Ventures and Don Ho. Roh estimates his copy of Paul McCartney's "Flowers in the Dirt," released in 1989, could garner $40; "Here Comes the Night" by Barry Manilow (1982) could be worth $6; and "The Joker" by the Steve Miller Band (1973) might be worth $10.
Fleetwood Mac's "Rumors" could fetch double digits, but that likely won't be the case for "Explosive Honky Tonk" by Knuckles O'Reilly or "Get Up For The Game" by former NFL defensive end Bill Glass. There are soundtracks from "Singin' in the Rain" and "On Golden Pond," and children's records about Bambi and Hansel and Gretel. At least one instructional album tells listeners how to play the bongos.
"It's significant," Judy Purcell, retail business manager for Agrace Hospice & Palliative Care in Fitchburg, said of the donation. "Day in and day out we can sell albums for $1 apiece so those dollars really add up and give back to the mission."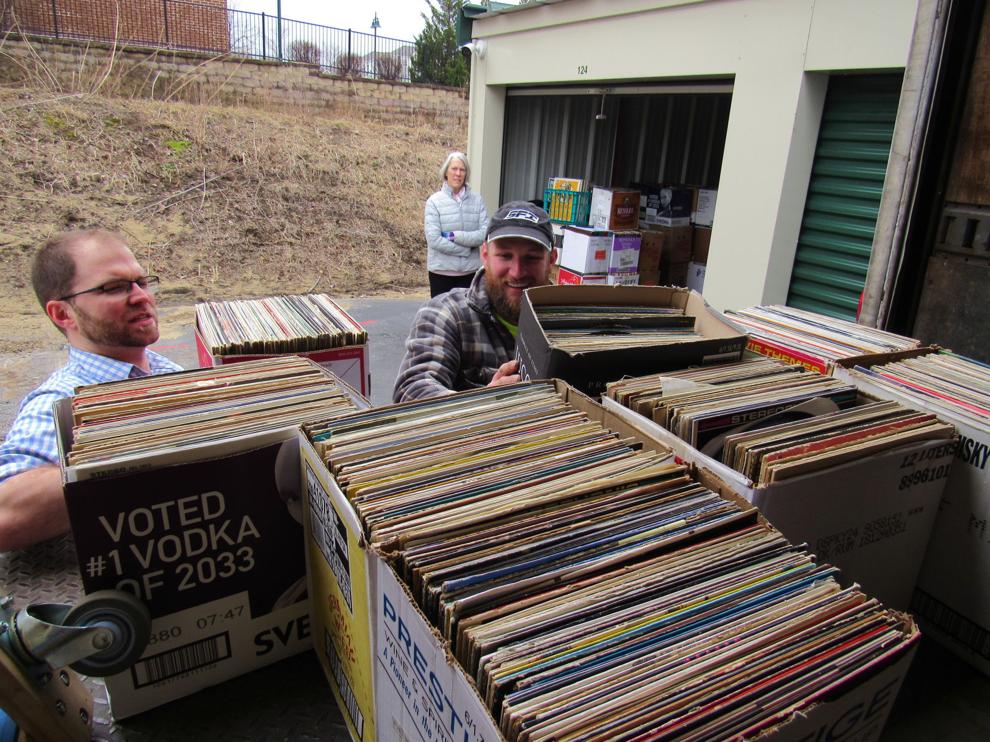 Agrace operates stores at 118 Junction Road on the Far West Side and on the East Side at 2402 East Springs Drive. The stores, along with a store in Janesville that is not part of the record sale, generated over $200,000 in 2016 for Agrace programs, Purcell said.
On a good day, the thrift stores may have 100 or so vinyl albums on hand, but on Friday the furniture sections will be cleared out to make way for more than 10,000 albums at each Madison location. Organizers expect lines at both stores when they open and, at least for a few days, the stores will become de facto record outlets, minus the loud music and concert posters.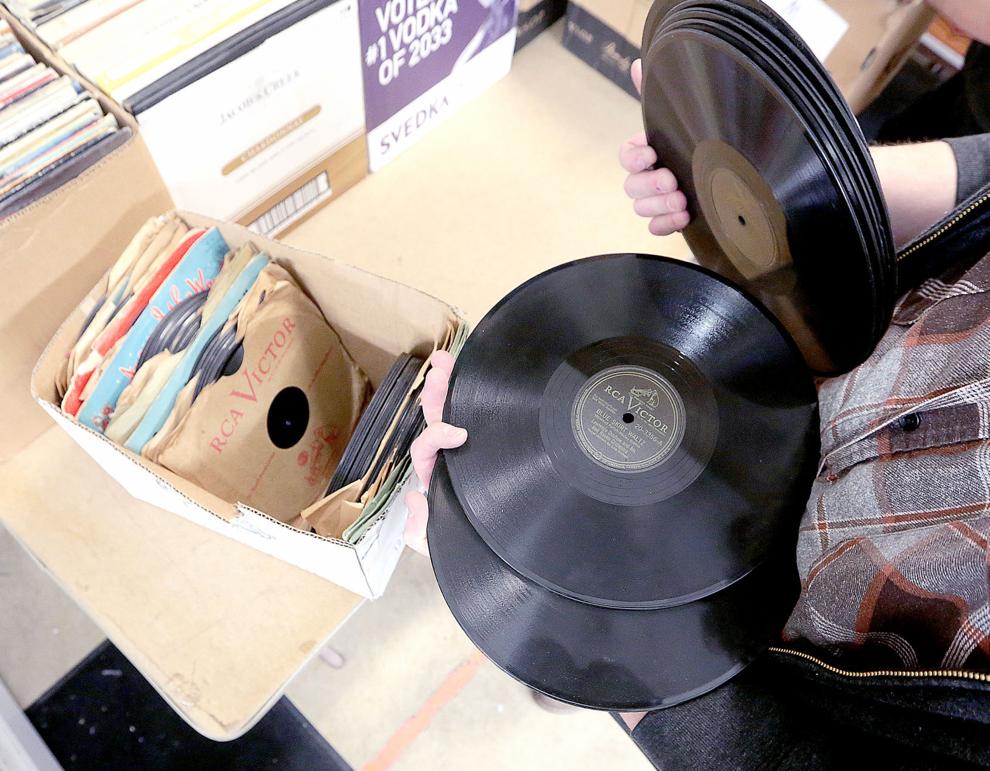 Roh, 72, grew up in Muscoda and after high school went to work at a men's clothing store in Sun Prairie. In 1971 he purchased Gentleman's Quarters, a clothing store in downtown Platteville, and operated the business until 1985. He started Roh's Automart on the city's north side in 1984 and then retired in 2006.
Roh had always collected record albums, but after he retired he began going to garage sales and thrift stores, buying up albums with the hope of reselling them for a profit. The bulk of his collection came when he purchased about 9,500 albums from a collector in Cassville and about 2,000 albums from an antique store in Hazel Green. Roh tired of his record collecting about three years ago, but it wasn't until last month that he went old school to find a new home for his analog collection.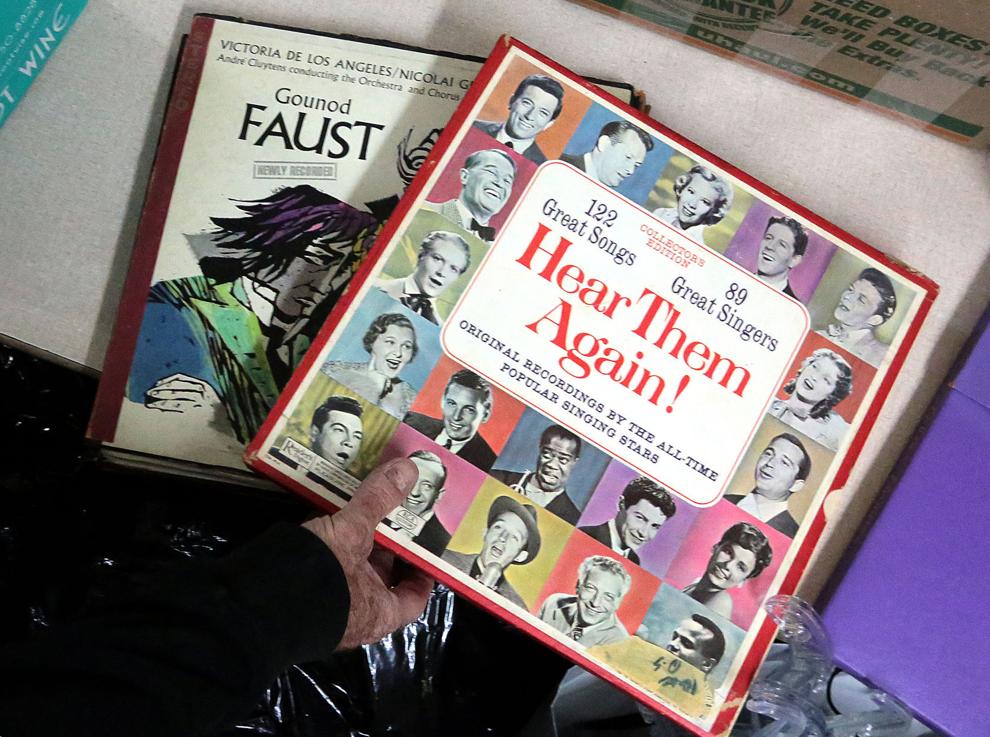 Roh said he pulled out a Madison phone book and thumbed through the Yellow Pages to find a thrift store. Because he was impressed with the hospice care his wife, Shirley, had received about seven years ago prior to her death at the age of 66 from thyroid cancer, he called the Agrace Thrift Store on the Far West Side, even though it was not affiliated with his late wife's hospice.
"It was just a little two-by-two or three-by-three (inch) ad," Roh said. "I'm a phone book person."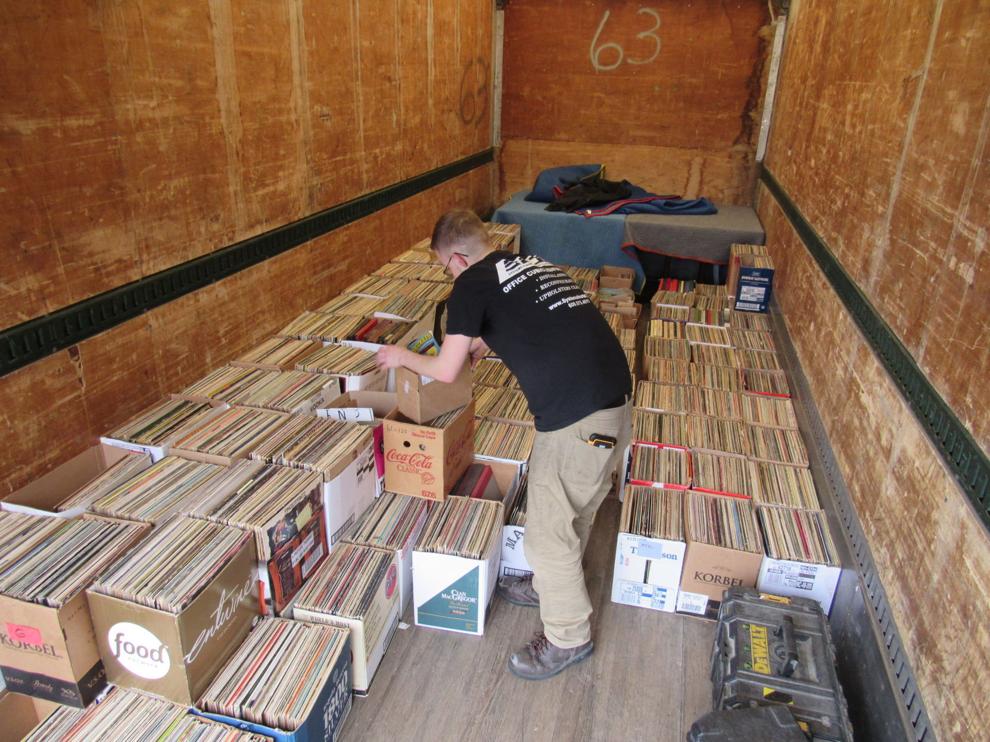 But getting the albums up from his basement and into a rented U-Haul was a major job. It would have been nearly impossible for Roh, but after contacting UW-Platteville, members of the Sigma Tau Gamma fraternity showed up and spent about 75 minutes loading the truck with 325 boxes jammed with music, much of it produced when their parents were children.
"They were the nicest eight kids I had ever dealt with in my life," Roh said. "They just worked their heads off. These boxes weighed between 70 and 80 pounds and they took them up from the basement and had to go through the family room, through the kitchen and out through the garage. After they were done I tried to pay them but they wouldn't take one penny."
One box headed to the West Side store — the allotment for each store is more or less random — had a mishmash of albums: Ozzy Osbourne, Donny Osmond, Tony Orlando & Dawn, the Oak Ridge Boys and the Outlaws. There are also multiple album sets of country music, classical tunes, Elvis Presley and even a few 78 records.
"The goal is to definitely sell in quantity so the prices have to be a little lower," said Zero, who assisted Agrace with pricing and organizing the collection. "Anytime you have a collection this large there's going to be some junk, that's just the way it goes, but some people just love coming in for sales like this and finding that $1 record. Hopefully Agrace can make a lot of money off of it."