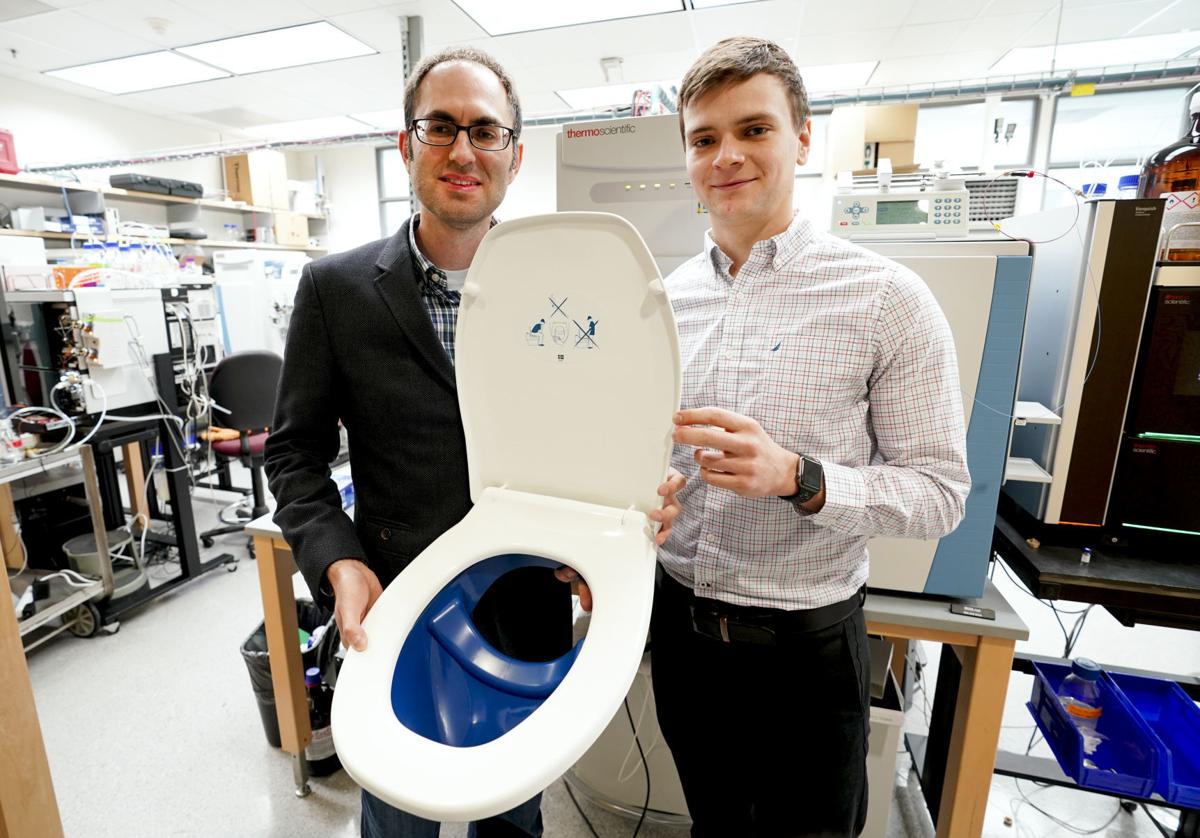 Smart watches track fitness data, and big studies are evaluating disease risk factors based on a person's genetics, lifestyle and environment.
Now, UW-Madison researchers hope to add to the growing field of personalized medicine by developing a device based on a common activity — urination.
They're designing a "smart toilet" to collect and analyze urine, which contains some 4,500 metabolites associated with 600 human conditions including cancer, infections and brain disorders.
Regularly testing people's urine could help individuals see the biological effects of their diet, drinking, exercise, sleep and other behaviors, the scientists said. It could also show how people break down medications, alert doctors to unusual levels of concerning compounds and distinguish whether infections are viral or bacterial.
Such testing could provide a "quantitative fingerprint of metabolic health along with information about exposure to toxins, drugs, and pathogens," the UW-Madison scientists wrote last month in a research paper about the concept.
Feces, blood and saliva could also offer clues to monitoring people's health, but the UW-Madison researchers turned to urine because it's easier to sample and analyze than stool and is routinely discharged. Frequently giving up blood or spitting into collection devices would be asking people to do something unusual.
"People use the toilet no matter what," said Ian Miller, a data scientist working on the project. "It really does not dictate any change in lifestyle."
Miller and Joshua Coon, a chemistry professor who runs the National Center for Quantitative Biology of Complex Systems on campus, did a pilot study involving two participants: themselves.
During a 10-day period, they collected samples each time they urinated — not in a "smart toilet," but by peeing into beakers. They also tracked their diet, heart rates and sleep and exercise patterns.
Using machines known as gas chromatographs and mass spectrometers, they analyzed their urinary metabolites. When they drank coffee or alcohol, they noticed spikes in related compounds. One took acetaminophen and saw a related change.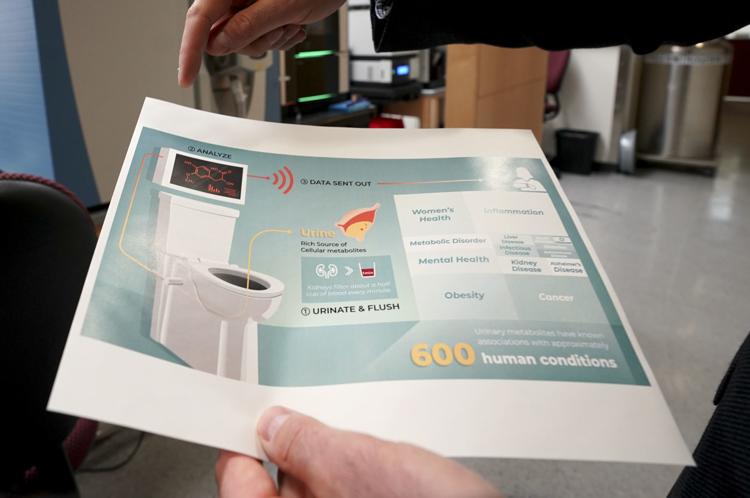 Miller said he was surprised how much he urinated more after drinking alcohol. "I didn't appreciate to what extent a few beers would dehydrate you," he said.
Sleep and exercise also led to metabolic fluctuations.
Miller, Coon and others in Coon's lab are now devising a prototype of a "smart toilet." A tube would collect a bit of urine as a person uses a toilet bowl — men would have to sit, at least at this stage of development — and pump the liquid to a nearby mass spectrometer for analysis.
Most mass spectrometers cost $300,000, but Coon said portable technologies can be found for a tenth of that cost.
Still, "I think the real challenge is we're going to have to invest in the engineering to make this instrument simple enough and cheap enough," he said in a university statement. "That's where this will either go far or not happen at all."
Other researchers, including Jack Gilbert, at the University of California-San Diego and with the startup BiomeSense, are looking at developing smart toilets to collect feces for gut bacteria analysis.
The federal All of Us study, which started in 2016 and includes UW Health and other Wisconsin providers, seeks to study 1 million Americans to see how where they live, what activities they do and their family history influences risk factors for various diseases.
Someday, UW-Madison's smart toilet could help doctors make better decisions, Miller said. Home urine samples could determine if an infection is caused by a virus or a bacteria, he said.
"That could give you an idea of whether or not you should take antibiotics," he said. "That's something that a watch could not tell you."
Be the first to know
Get local news delivered to your inbox!