In high school near Green Bay, Justin Meyers worked at a hospital, delivering food to patients. In college, at UW-Madison, he joined Air Force ROTC.
His dream of becoming a doctor won out over thoughts of being a fighter pilot. But he didn't know any doctors like him, a Native American.
At UW School of Medicine and Public Health, he talked to two Native American doctors who encouraged him to apply.
Now in his third year of medical school at UW, Meyers hopes to practice medicine in the Midwest, likely in Wisconsin. He's grateful for the support of his Native American mentors at the medical school.
"I don't know that I would be here without them," said Meyers, 26, a member of the Ho-Chunk Nation. "As far as physician role models, I didn't have any. I didn't really know what it entailed."
Meyers is one of many students who have been helped by the UW medical school's Native American Center for Health Professions, created in 2012.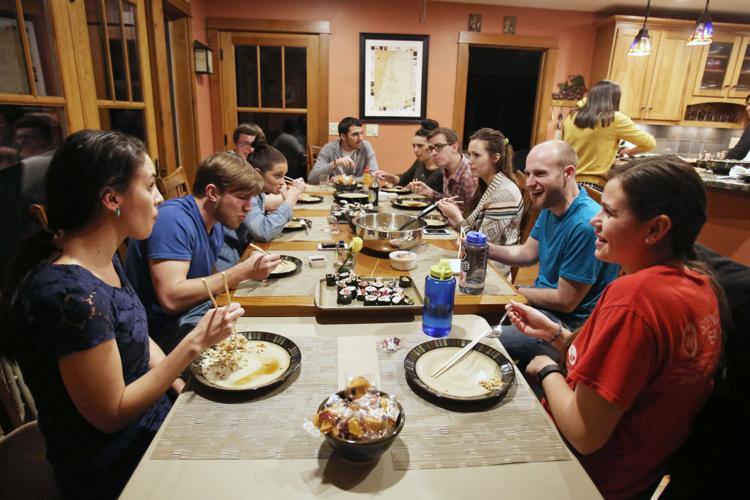 The medical school has long had an Office of Multicultural Affairs. But with few Native American students, and concern that the state's more than 50,000 Native Americans face significant health disparities, medical school leaders decided they should do more.
"There was a recognized gap in terms of reaching out to Native Americans," said Dr. Elizabeth Petty, the medical school's senior associate dean for academic affairs. "We wanted to make sure we were addressing their needs."
Nationwide, 0.4 percent of doctors were American Indian or Alaska Native in 2013, according to the Association of American Medical Colleges. About 4.1 percent were black and 4.4 percent were Hispanic. All groups represented a makeup far below that of the general population.
Another 11.7 percent of doctors nationally were Asian. While that percentage is higher than the overall Asian population, some Asian groups – like Southeast Asians – are underrepresented in medicine.
At UW this year, 1.5 percent, or 11 of 727 students, are Native American, a slightly higher percentage than show up in Wisconsin's general population. About 4.1 percent are black, 3.7 percent are Hispanic and 4.1 percent are Southeast Asian, a group considered underrepresented.
"We're close to where we want to be, but we can do better," Petty said.
The broader goal of diversity at the medical school includes attracting gay and lesbian students and those from — or wanting to work in — underserved rural or inner-city areas, she said.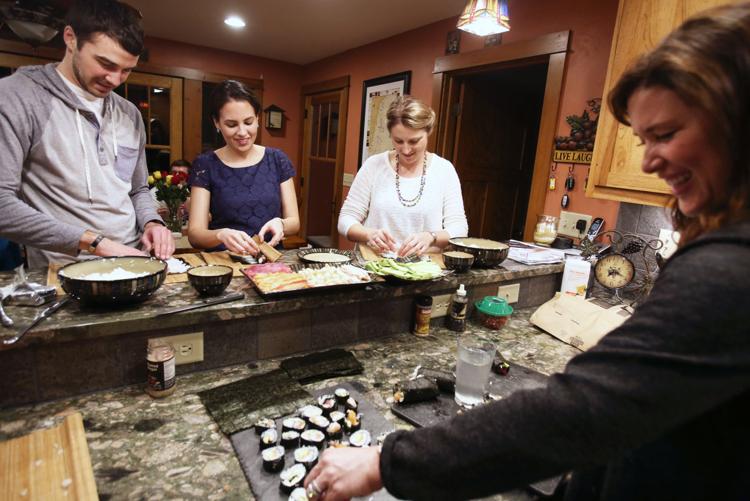 You have free articles remaining.
Register for more free articles
Stay logged in to skip the surveys
The Native American center recruits students from Wisconsin and elsewhere, sends them to conferences of Native American doctors and includes them in outreach activities with Wisconsin's 11 tribes.
One event is an annual wild rice harvesting trip on the Lac du Flambeau reservation.
"Native folks do better, are more responsive and engaged, when they have Native American health professionals taking care of them," said Dr. Christine Athmann, a UW family medicine doctor and assistant director of the center.
"Trying to recruit, support and culturally competently train Native American health professionals is a pretty important aspect of improving health care on these reservations," Athmann said.
Athmann hosts monthly "family dinners" for Native American students in the medicine, physician assistant, physical therapy, nursing and pharmacy programs at UW. She organizes a "three sisters garden" of corn, beans and squash from which the students make traditional foods.
Athmann grew up on the White Earth Indian Reservation in Minnesota. She was recruited to UW by Dr. Erik Brodt, a Native American doctor who started the UW Native American center before moving to Oregon last year.
Brit Nilsen, a fourth-year medical student who grew up in California and is Oglala Lakota, said support from the center helped her get acclimated to Wisconsin, which she hadn't visited before interviewing at UW medical school.
"It was a very lonely feeling at first," she said.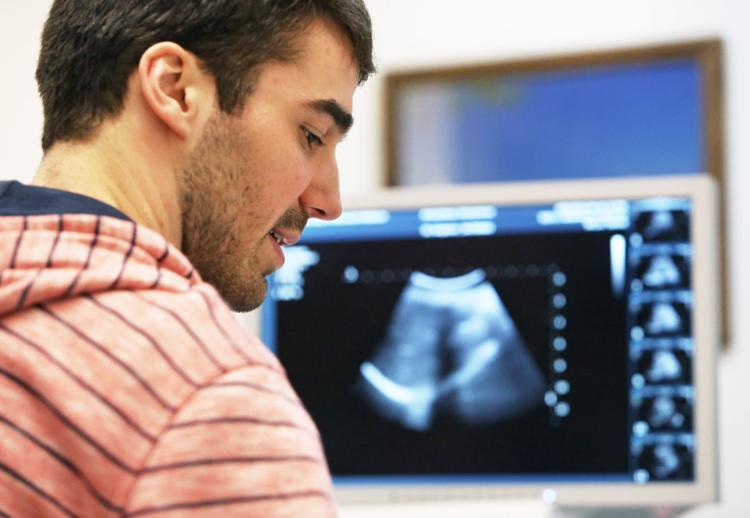 In November, during one of her medical school rotations, she spent six weeks at a community health center on the Oneida Reservation near Green Bay. She stayed with an Oneida family.
"I was excited to help individuals, but it also motivated me to work to improve the health of native communities throughout my career," Nilson said.
Meyers, who hopes to do his residency out West and return to Wisconsin, said he's grateful for support from faculty and fellow students through the center.
"They give you reassurance," he said. "When you start doubting yourself, they're always there."
[Editor's note: This story has been updated to reflect two corrections. In the original, the last name of student Brit Nilsen was misspelled, and the name of the Association of American Medical Colleges was incorrect.]