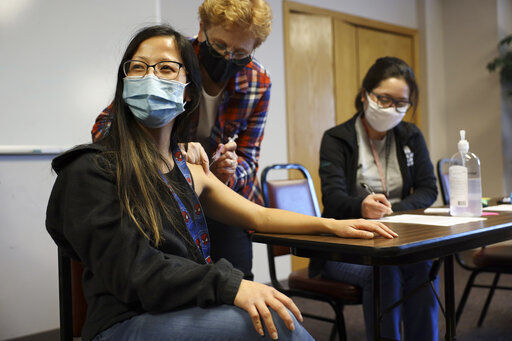 With the approval of pediatric shots of the Pfizer vaccine by the Centers for Disease Control and Prevention Tuesday, Wisconsin authorities say they expect to begin administering COVID-19 vaccines to children age 5 to 11 in a week, although some pharmacies may begin inoculations sooner.
Public Health Madison and Dane County said Tuesday it must await clinical guidance from both federal officials and the Wisconsin Department of Health Services before vaccines can be administered at Public Health vaccination sites such as the Alliant Energy Center, spokesperson Morgan Finke said. It typically takes one to two days for such clinical guidance to be handed down, Finke added.
Current staffing levels at Public Health can accommodate 200 vaccinations per day, Finke said, although that capacity will expand once young children are approved. Public Health also plans to share updates on social media as the vaccination drive for young children rolls out.
State health officials have been preparing for a push to vaccinate children ages 5 to 11, working with health care providers and "reinforcing the systems required to ensure the equitable distribution of pediatric vaccine across the state," DHS spokesperson Elizabeth Goodsitt said in an email.
Pharmacy chains such as CVS and Walgreens can begin vaccinating newly eligible children immediately and do not need to await guidance from state health agencies because they a part of a federal vaccination program.