A man is threatening suicide, a 911 caller told dispatchers.
Madison police went to the man's home. They couldn't tell how much of a danger he posed to himself and couldn't persuade him to see a doctor.
Normally, they would have taken him into custody and forced him to go to the emergency room. But on this cold January night, officers tried something else: They called in the mental health team.
Andrew Muir, one of the Madison Police Department's five mental health officers, and Sarah Henrickson, a social worker embedded with the team, came to the scene.
After talking with the man for about 10 minutes, Henrickson determined he was safe. Soon officers let him go without taking him to a hospital against his will.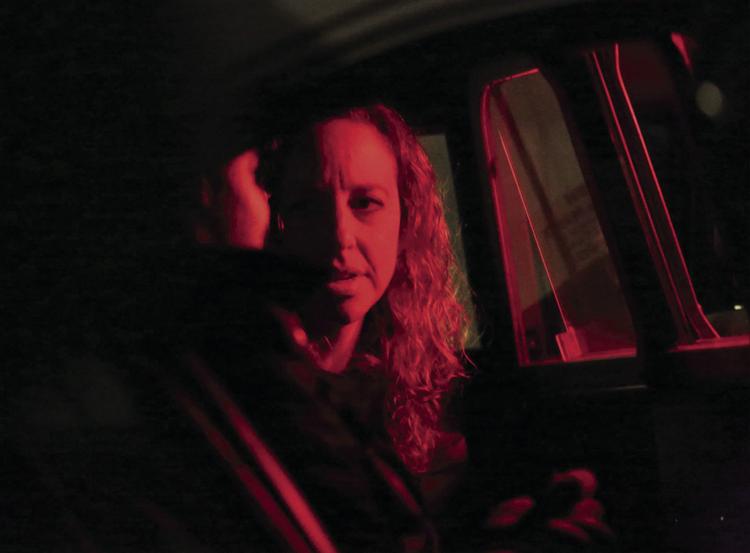 "It makes it a lot less traumatic for people who are going through mental health crises," said Josh Bower, one of the officers.
Police in Dane County have taken steps in recent years to better understand and respond to people with mental illness. As county officials and advocates assess the possibility of a crisis restoration center and prepare for a county jail renovation designed to improve conditions for inmates with mental illness, officers are undergoing crisis intervention training and learning how to specialize in mental health cases.
Little data is available to show how much the efforts are helping. But one report suggests the addition of Madison's mental health officers three years ago led to fewer repeat calls from people with mental illness and a possible uptick in jail diversion. Jail deputies cited 134 instances last year in which crisis training helped them peacefully resolve potentially volatile conflicts.
Observers have no doubt about the benefits of the programs.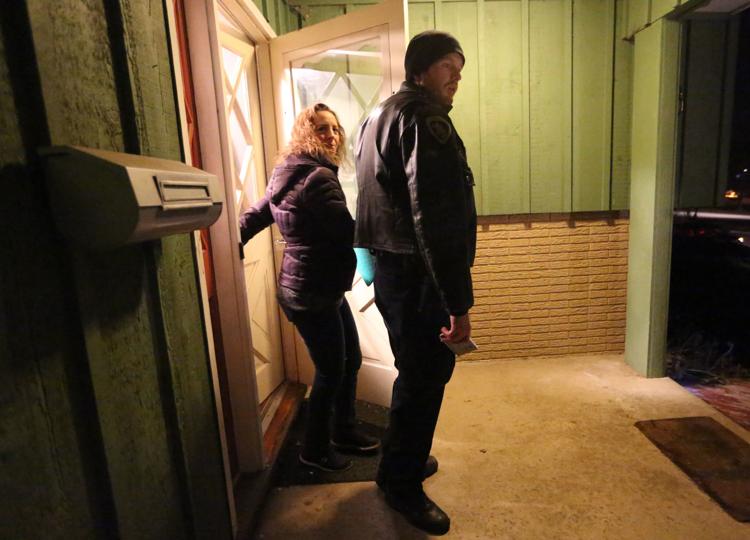 "Officers are more aware of places they can take individuals prior to arresting them and taking them to jail," said Lindsay Wallace, executive director of the Dane County chapter of the National Alliance on Mental Illness.
"To de-escalate a situation where somebody is experiencing a crisis takes more time," Wallace said. "They're learning that patience is a virtue in those types of situations."
Carol Carpenter said she relied on Madison's mental health officers when her 26-year-old son dropped out of UW-Madison, was evicted from his apartment and had a psychotic break in 2016, wandering through traffic in his underwear.
Carpenter, of Eagan, Minnesota, was limited in what she could do from afar. The mental health officers helped her son get treatment, and he eventually moved back to Minnesota.
"I think they saved him," Carpenter said. "They saved our family, definitely."
Crisis intervention training
The Dane County Sheriff's Office started crisis intervention training in April 2016. Of 190 deputies at the jail, 67 have gone through the training, said Lt. Brian Mikula.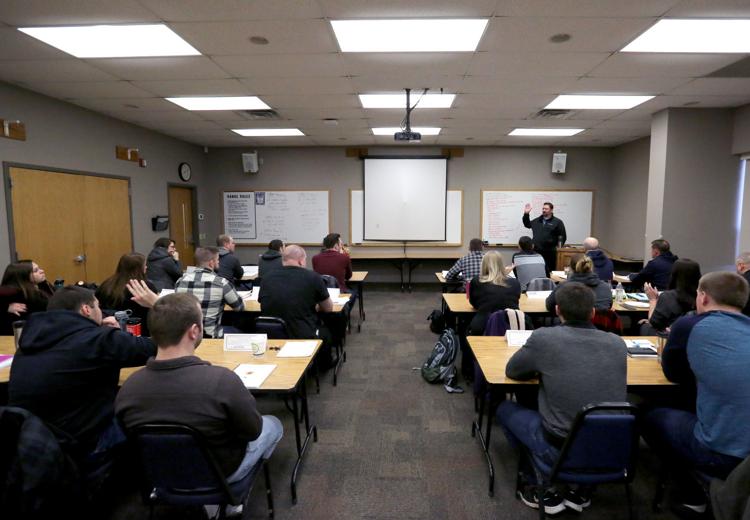 During a week-long session in December, two dozen people — mostly deputies from Dane County, but some from other counties, and two social workers — toured mental health facilities in Madison and listened to presentations about various mental illnesses, medications, community treatment programs and communication skills.
They heard from Chris Prochut, a former police officer from Illinois who became suicidal when his former partner was investigated in the disappearance of his wife.
The message was clear: Mental health problems can affect police too.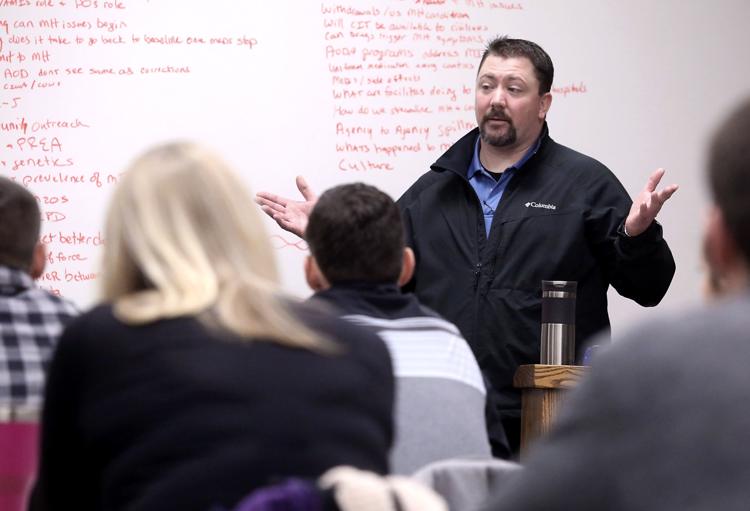 "We see a lot of things people shouldn't see," said Sgt. Mica Weber of the Dane County Sheriff's Office, who encouraged attendees to talk to one another or seek professional help if experiences on the job disturb them.
Participants also practiced scenarios of situations they could face on duty.
In one example, Ryan Jennissen, one of Madison's mental health officers, acted the part of a suicidal inmate in a mock jail cell. He tied a sheet around a pole as he contemplated hanging himself after his brother was shot to death in a bar fight.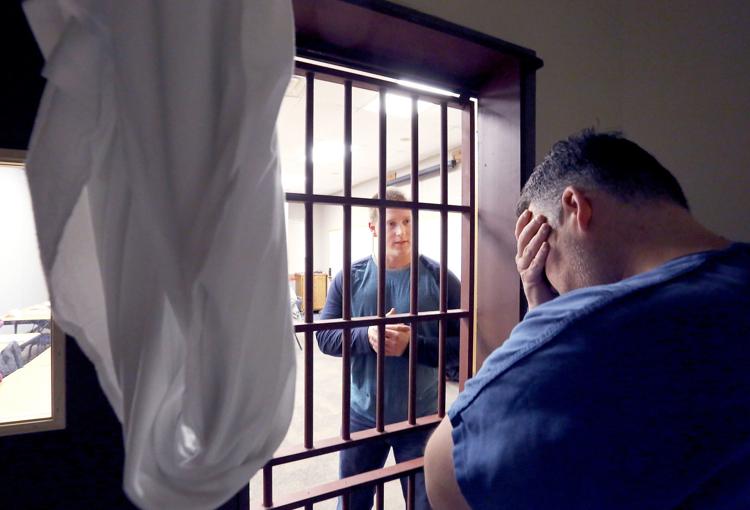 "I was supposed to be there, but I'm stuck here," he said. "I'm going to join him upstairs. … What's the point?"
You have free articles remaining.
Register for more free articles
Stay logged in to skip the surveys
Trainees used various approaches — asking Jennissen's character about his family farm, talking about his parents, leaning in closer to him to try to calm him down.
"I like how you didn't focus on the ligature," Sarah Schlough, the jail's mental health director and an instructor at the training session, told one deputy. "A lot of people go right to that and can't get off of it."
Mental health officers
In 2015, the Madison Police Department appointed five mental health officers to work with mentally ill people and divert them from jail when possible.
The move was partly in response to a state decision in 2014 to shift most non-criminal detentions from Mendota Mental Health Institute in Madison to Winnebago Mental Health Institute in Oshkosh. Officers had to take more time off patrol to drive people nearly two hours away, giving police more of an incentive to reduce the need for such trips.
"This department is going to stand up, be recognized and at least try to make a valiant effort to do more," Chief Mike Koval said in announcing the mental health team.
Henrickson, a social worker at Journey Mental Health Center, joined the team in 2016. Two more social workers have since been added, for a total equivalent of two full-time positions.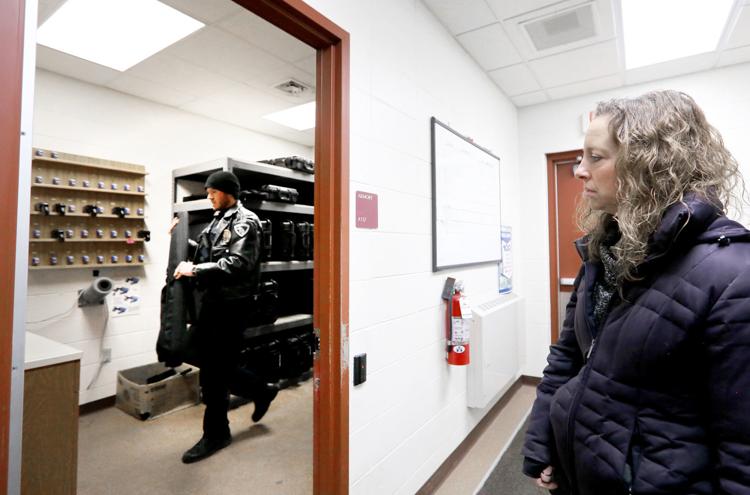 Each mental health officer is assigned to one of the city's five police districts, with a sixth expected to be added when the new Midtown District is created in August.
The officers and social workers don't routinely respond to active calls. They make home visits, do outreach and connect people to services. They also help compile mental health bulletins, dispatches about mentally ill people who have regular contact with police, which help other officers respond when emergencies arise.
The bulletins — about 350 exist citywide, flagged by names and addresses — include triggers that might aggravate the person, tips to pacify him or her, information about close contacts and acceptable variances from standard police procedures.
"This job is all about information," said Roberta Stellick, the mental health officer for the East District. "A lot of these cases require more creative policing, which we're encouraged to do."
Deenah Givens, service coordinator at Segoe Terrace, a 150-unit apartment complex near Hilldale Shopping Center, said Jennissen, who handles the West Side, frequently visits the complex to get to know the residents. Many have mental health challenges.
When problems arise they trust Jennissen to help because he is familiar, Givens said.
"It's a kinder, gentler side of policing that a lot of people aren't used to," she said. "They've had awful experiences with police in the past because of their mental illness."
Last year, 4,092 of the police department's 43,457 cases — 9.4 percent — were tagged "mental health."
The mental health officers handled 40 of the department's 196 emergency detentions. They responded to more than 300 active mental health calls and did followup more than 1,400 times, among other duties.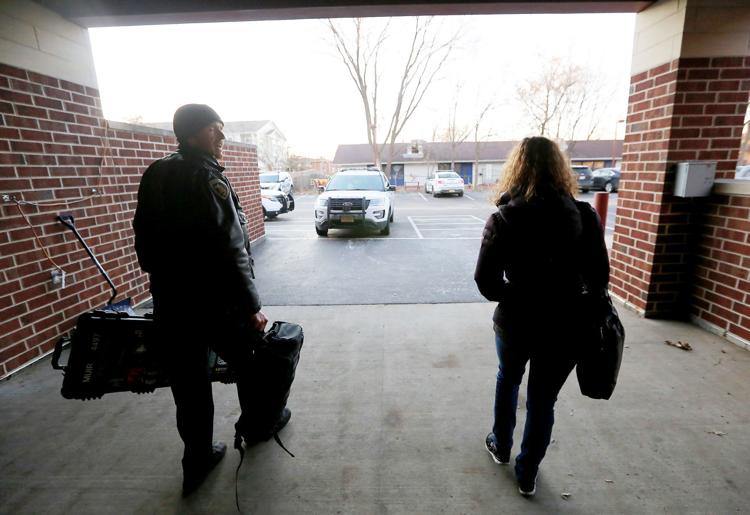 Night shift
Occasionally, Henrickson and a mental health officer work a night shift and respond to whatever mental health and other calls arise throughout the city.
On a recent night, she and Muir, assigned to the South District, heard a report on the police radio that someone was running in front of cars on the West Side. Suspecting delirium, they headed toward the address — until they learned it was youth taunting motorists at a bus stop.
Soon, word came of a woman threatening to harm others. Henrickson recognized the woman's name as someone with a mental illness who had been committed in the past.
She and Muir went to the woman's group home, arriving after patrol officers. Lengthy discussions with the woman and other residents led them to determine the woman had a personal conflict with another resident's boyfriend, which wasn't related to her mental illness.
Later, Muir and Henrickson went on a high-speed chase after men who robbed an East Side cell phone store. They were nearby, and Muir's vehicle had a shield and trauma kit that might be needed. Muir helped other officers arrest the men at a gas station.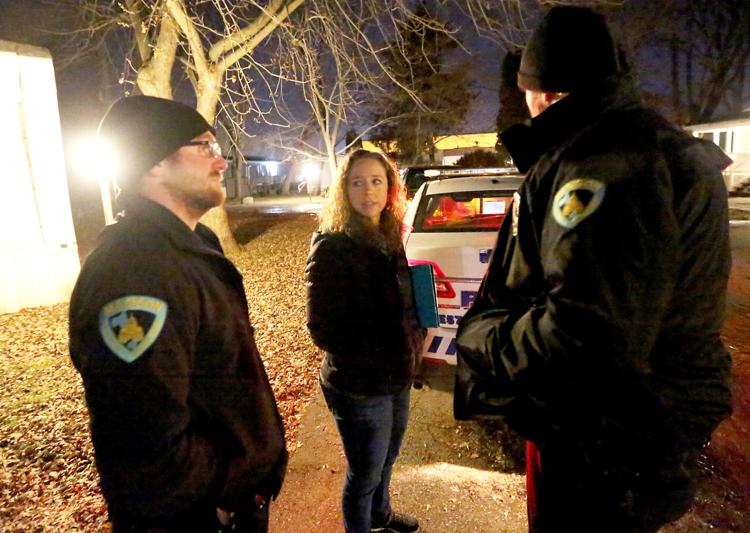 The utility of the mental health team was best illustrated by the 911 call about the man reported to be suicidal.
The man had previously threatened to hang himself. Now he was talking again about suicide. The responding officers couldn't tell if the threat was serious enough to take him into custody, which can make such situations worse, said Tanner Gerstner, one of the officers.
Henrickson's evaluation prevented them from having to take him into custody.
"It's better to let somebody credentialed and educated in the right areas make the final call," Gerstner said.