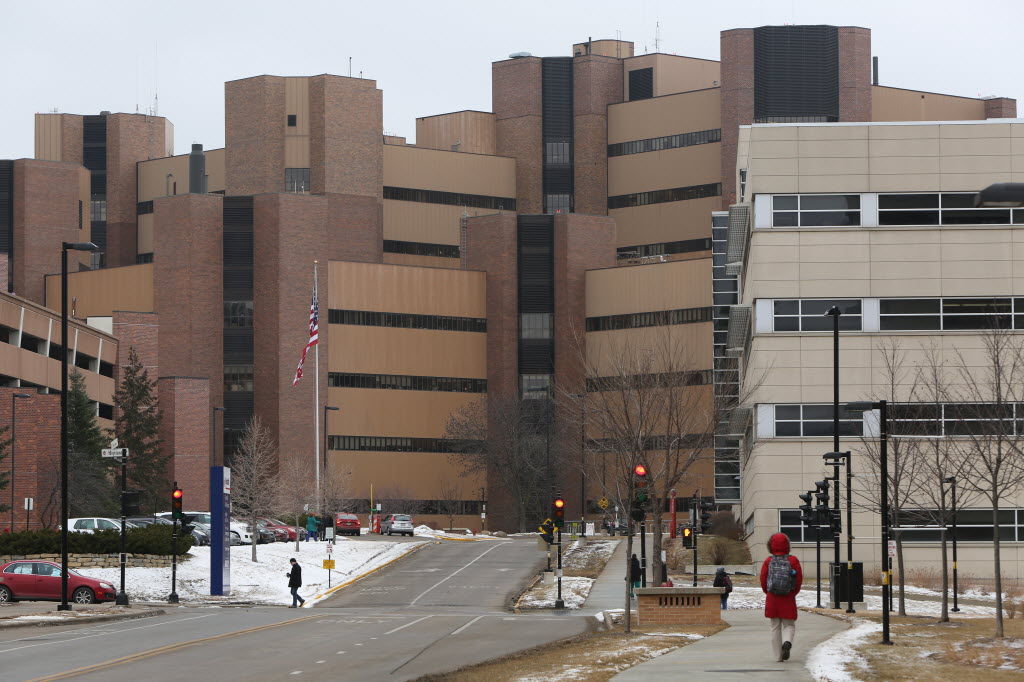 A Wausau woman has sued a UW-Madison plastic surgeon, accusing him of sexual exploitation and medical negligence in giving her breast implants and a tummy tuck last year.
Dr. John Siebert, the target of the lawsuit, had his license suspended for three years in New York in 2013 for having a sexual relationship with a patient. At UW-Madison, where he shifted from part-time to full-time work in 2011, he was required to have a chaperone with female patients.
In a lawsuit filed Friday in Dane County Circuit Court, Keri Anne Connaughty, of Wausau, alleges Siebert gave her breast implants that were 350 to 375 cubic centimeters last February. She said she selected implants that were 225 to 250 cubic centimeters.
Her surgery for the tummy tuck caused abdominal pain, swelling and bleeding, the lawsuit claims.
During a follow-up visit in March, Siebert allegedly put his hands on Connaughty's shoulders and said he would do anything to make her happy. He said her breasts appeared larger because of swelling and he called her "babe," the lawsuit claims.
He tried to drain blood from her abdominal wound, then decided she needed additional surgery to treat it, the lawsuit says. He allegedly told her to lie about what she had eaten that morning so she could be admitted to the operating room.
After the surgery, the wound continued to cause problems, the lawsuit says.
During a subsequent visit, Siebert allegedly called Connaughty "sweetie," the lawsuit says. He inserted a drain in her abdominal wound, which caused her to cry. He allegedly wiped tears from her face and placed his hands on her bare legs, rubbing them up and down, the lawsuit says.
About the same time, Connaughty learned of Siebert's inappropriate sexual relationship in New York. She "became physically ill," the lawsuit says. "This information exacerbated her feelings of being completely violated."
Connaughty, 35, a married mother of three, is an avid boxer, triathlete and marathon runner, according to the lawsuit.
Siebert and UW Health spokeswoman Lisa Brunette declined to comment on the lawsuit.
In 2013, UW Health said Siebert could examine or treat female patients only in the presence of another health care professional, according to Wisconsin Medical Examining Board documents.
Siebert is still required to have a chaperone when treating female patients, Brunette said Tuesday. The lawsuit does not say if a chaperone was present while Siebert was caring for Connaughty.
The Wisconsin medical board investigated Siebert for the New York incident and other complaints, but has not disciplined him.