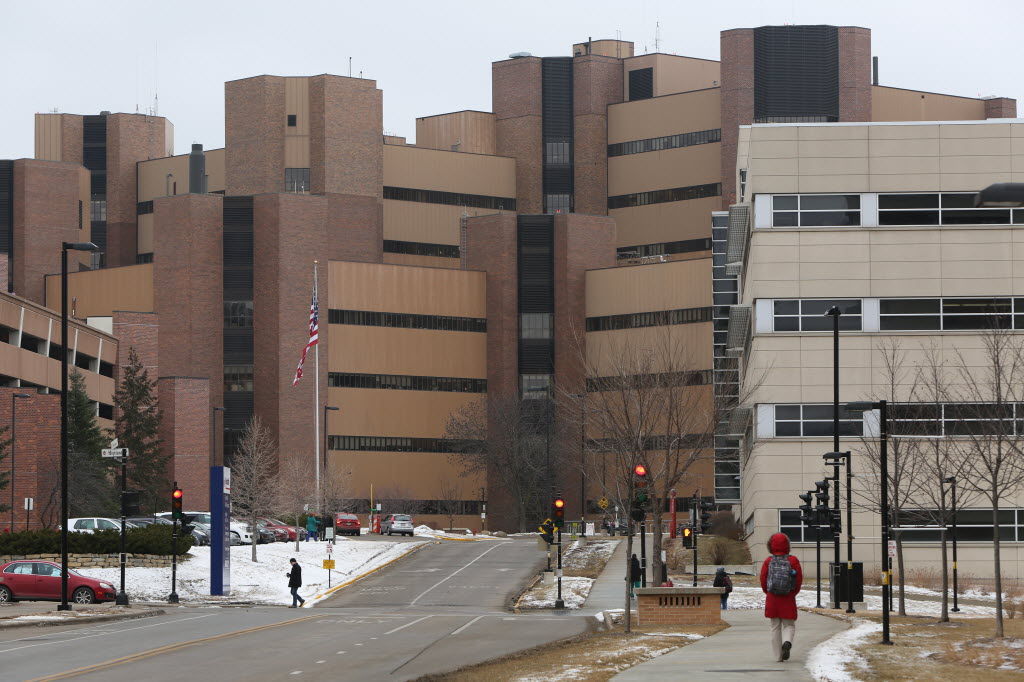 A Reedsburg woman has sued a UW-Madison doctor, accusing him of medical negligence in treating her epilepsy and of sexual exploitation, including kissing her and calling her "hot" and "baby doll" in texts and Facebook messages.
UW Health took unspecified "corrective action" against Dr. Rama Maganti, a neurologist, after putting him on administrative leave while investigating the allegations, spokeswoman Lisa Brunette said.
UW Health reported its findings to the state, Brunette said. The state Department of Safety and Professional Services in 2017 gave Maganti an administrative warning, which doesn't go on his public record, following a complaint in November 2016, Beth Cramton, the department's records custodian, said Tuesday.
The suit was filed last month in Dane County Circuit Court by Heather Mitchell, 35, of Reedsburg. According to the suit, Mitchell reduced the dose of her anti-seizure medication, as instructed by Maganti, in the fall of 2016. Soon after, she had a grand mal seizure, which required her to have surgeries and continues to make her unable to work, the suit claims.
Another doctor later told Mitchell, who had been seizure-free for a year following a previous surgery, to resume the higher dose of her medication.
Maganti, who treated Mitchell for epilepsy from 2014 to 2016, was negligent in reducing the dose and failing to tell Mitchell about the risks involved, the suit claims.
In addition, he "exhibited repeated inappropriate and unprofessional sexual and romantic behavior toward her," the suit says.
"We want to hold the doctor accountable for taking advantage of a vulnerable patient," said Danielle Schroder, a Madison attorney representing Mitchell.
Maganti frequently hugged Mitchell, kissed her on the cheek and forehead, blew kisses at her and suggested she leave her husband. He suggested prescribing alcohol to trigger seizures for monitoring and to "loosen her up."
In September 2016, he messaged her on Facebook and said he wanted to go to a Badgers game with her, asked for a ride in her car, requested her cellphone number and called her "baby doll" and his "main woman."
He texted her and asked for a photo. After she sent one, he said she looked "hot," called her "hot Heather" and said they should hang out.
In October 2016, Mitchell reported Maganti's behavior to UW Health. The organization said she should see a mental health counselor and offered to pay. But when she tried to schedule appointments, no financial assistance was provided.
Brunette declined to respond to questions about the counseling or what corrective action UW took against Maganti, who didn't respond to a request for comment.