Less than two months after her 6-week-old son died, Rebecca Foss was hospitalized for meningitis. A doctor prescribed Vicodin, which contains hydrocodone, an opioid.
The pills eased the pain from her spinal infection. They also appeared to block the anguish of losing a child and the distress of being sexually assaulted as a teenager.
"I liked the way they made me feel," said Foss, 50, of Deerfield. "They seemed to also treat that mental pain."
But as she became addicted to Vicodin and other opioids — and to benzodiazepines, all while drinking heavily — Foss never really found relief from her emotional trauma.
She ended up in jail and homeless, living at Reindahl Park on Madison's East Side. One of her three daughters was born dependent on opioids.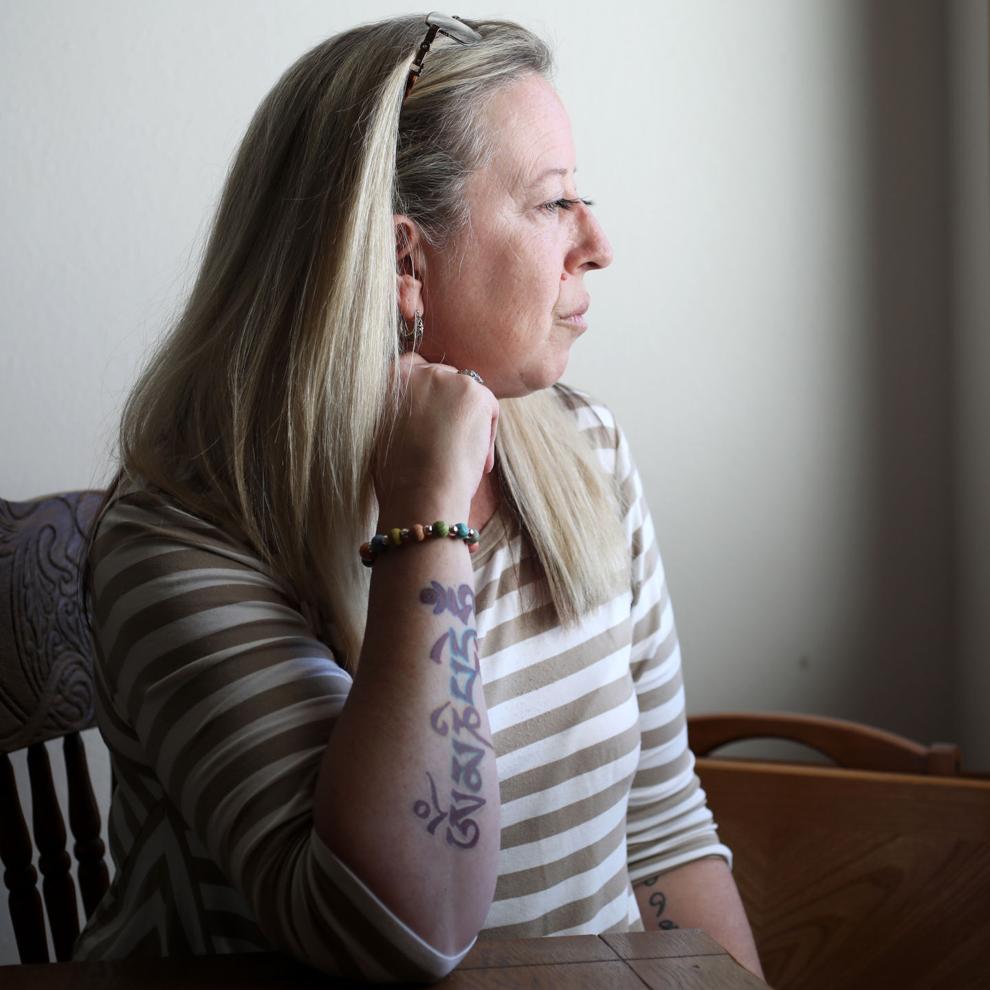 Later, during the same month of 2011, her father died from liver failure and her mother died from heart disease. Foss hit rock bottom.
It wasn't until she started addiction treatment in 2012 and became sober three years later — nearly 25 years after first taking Vicodin — that she found some sense of peace.
The tranquility came after she discussed her disturbing experiences with a psychiatrist. "I had never talked about losing a child, while sober," Foss said.
Getting to that point didn't come easily, however. She underwent detox twice, which was "horrendous," causing her entire body, even her toe nails, to hurt.
She tried inpatient treatment at Tellurian, in Monona, and outpatient treatment at UW Hospital. She took the pill form of naltrexone, an addiction treatment drug now typically given as Vivitrol, an injection.
Despite those efforts, Foss relapsed. Family took her in on a farm where she rode horses and cared for a dog. She started going to Alcoholics Anonymous meetings, sometimes several a day. Bolstered by the previous treatment programs, "I got sober the old-fashioned way," she said.
She has not used drugs since Jan. 6, 2015. Four years of sobriety is a significant accomplishment, "but I was in the problem for a really long time," Foss said. "I've been in the solution for a very short time."
She continues to participate in a 12-step program. She is grateful her daughters, who are ages 19 to 29 and live nearby, are doing well, which she attributes to her ex-husband's guidance during her addiction. She also has three granddaughters, ages 1 to 6.
Through Safe Communities of Madison and Dane County, Foss is a recovery coach for pregnant women addicted to opioids. It feels good to help women in the same situation she was in, she said.
"Had something even remotely like that been around for me, would my outcome have been different?"
"I had never talked about losing a child, while sober." Rebecca Foss, of Deerfield