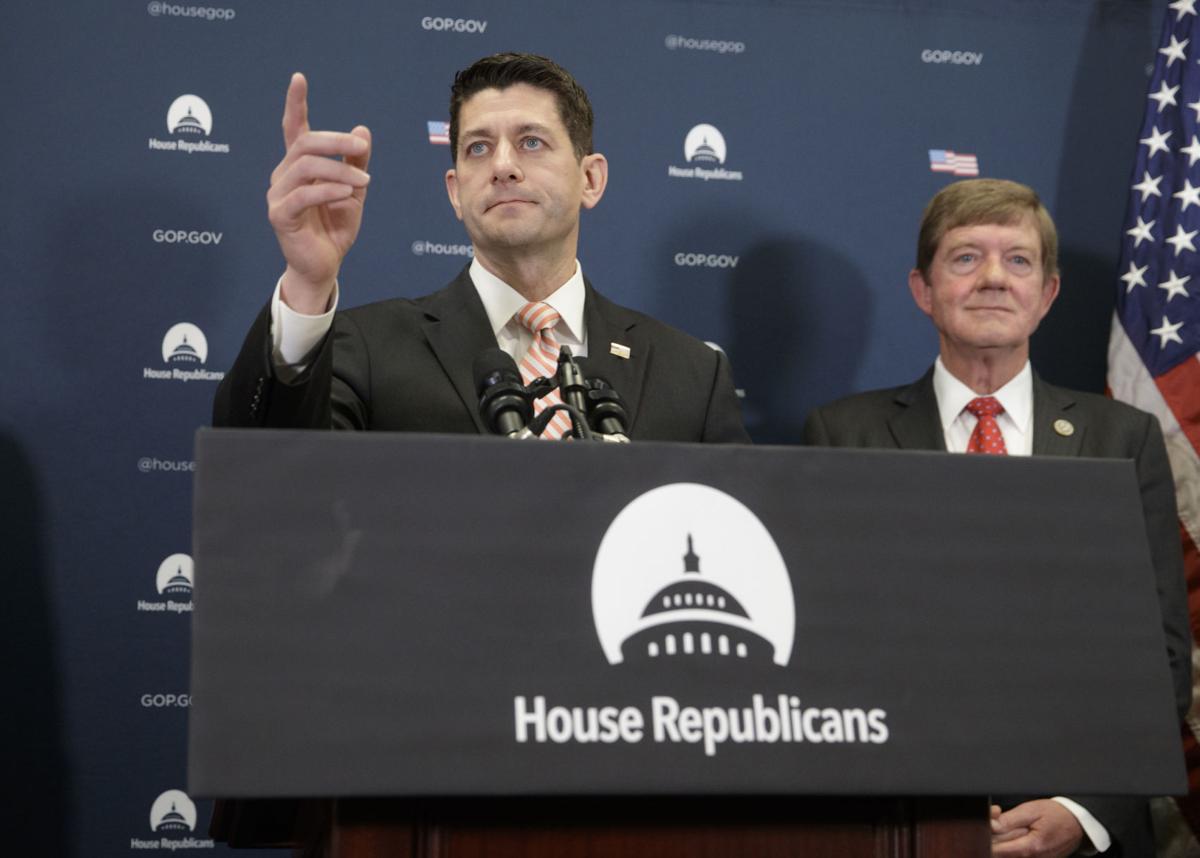 As Republicans in Congress look to repeal and replace the Affordable Care Act, they're considering a return to high-risk pools like one in Wisconsin, which some considered a national model.
The state's Health Insurance Risk-Sharing Plan, or HIRSP, insured about 21,000 people whose medical conditions prevented them from getting insurance on the individual market.
The program — which ran from 1979 to 2014, when the federal health law's exchanges started — was funded through premiums, insurance company assessments and reduced payments to providers.
"Pooling the high-risk individuals together and managing their needs separately was a huge factor in the state's success in offering a competitive insurance market," J.P. Wieske, the state's deputy insurance commissioner, told the House Energy and Commerce Committee this month.
But while Wisconsin had the second-highest per-capita participation among 35 states with high-risk pools, HIRSP was too expensive for many people and left more than half a million residents uninsured, said Donna Friedsam, health policy programs director at UW-Madison's Population Health Institute.
"It worked well for 21,000 people," Friedsam said. "But it did not solve the problem of getting most of the people in our state connected to affordable coverage."
Wisconsin's high-risk pool had a six-month waiting period for coverage of pre-existing conditions and a lifetime cap of $2 million, similar to high-risk pools in other states but unlike coverage under the federal health law.
HIRSP lost $6.9 million in 2011, roughly a third of which was offset by a federal grant, according to the Wisconsin Legislative Fiscal Bureau. The same year, programs in the 35 states lost a total of at least $272 million, according to the National Association of State Comprehensive Health Plans. The programs covered about 226,000 people.
Instead of requiring insurers to cover people with pre-existing conditions, as the federal health law does, Ryan's proposal says insurers should be banned from charging people more for such conditions if patients maintain continuous coverage.
People who can't get coverage could enroll in high-risk pools, which might keep premiums lower for healthier people who buy insurance on their own, Ryan and others say.
"We believe that high-risk pools are a smarter way of guaranteeing coverage for people with pre-exisiting conditions," Ryan said at a CNN town hall meeting in January.
High-risk pools are used in many types of insurance, said Sean Dilweg, who was Wisconsin's insurance commissioner from 2007 to 2011.
"A high-risk pool is nothing unusual," said Dilweg, now senior vice president for government relations at Mortgage Guaranty Insurance Corp. in Milwaukee. "The idea is to take the most expensive members out of the system."
Wisconsin's program had significant deficits during the 1980s, when the Legislature set rates and some state funding was used, said Joe Kachelski, a long-term HIRSP board member and CEO of the Wisconsin Statewide Health Information Network.
You have free articles remaining.
The program was restructured in the early 1990s to require 60 percent of costs to come from premiums and 40 percent from insurer assessments. Later, half of the 40 percent was designated to provider discounts.
"It was viewed as a successful program around the country," Kachelski said.
If "Obamacare" is repealed, he said, "you have to deal with the medically uninsurable somehow ... If it's not high-risk pools, I'm not sure what it is."
It could cost $178 billion a year to adequately fund the pools nationwide, according to a Commonwealth Fund report in 2014.
Ryan's plan would provide $25 billion over an unspecified time period. Price's plan calls for $3 billion over three years.
HIRSP's insurer assessments were passed on to some employers but not others, because the assessments didn't apply to companies that are self-insured, said Phil Dougherty, senior executive officer at the Wisconsin Association of Health Plans.
"The funding base for Wisconsin's high-risk pool was too narrow and disproportionate," Dougherty said.
For consumers, HIRSP coverage wasn't cheap. In 2013, monthly premiums for a plan with a $2,500 deductible ranged from $354 a month for a 35-year-old woman to $847 a a month for a 60-year-old man. People with household incomes below $34,000 qualified for subsidies that reduced premiums up to 43 percent.
"It's better than having nothing for people with significant health care problems," said Jon Peacock, research director for the Wisconsin Council on Children and Families. "But it's far inferior to having a working marketplace like the one that exists now."
Karen Chelcun Schreiber, 59, of Madison, paid $320 a month for a HIRSP plan with a $3,500 deductible. Now, she has Unity Health Insurance, purchased off the exchange, with a deductible of $6,550. The monthly premium went from $324 in 2014 to $610 this year, she said.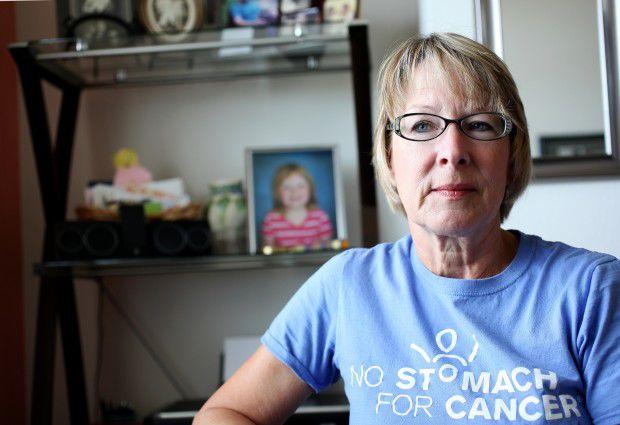 HIRSP didn't cover an annual MRI to screen for breast cancer. Schreiber has a relatively high risk for the cancer because of a rare genetic mutation, which led her to get her stomach removed to prevent stomach cancer. Unity covers the MRI.
"I'm paying for it either way," she said. "I guess I don't have a preference."
Scott Trindl, 62, of Waukesha, was on HIRSP for about five years. After selling a credit union business in 2003, Trindl kept the insurance from his job until 2009, when he had a heart attack, racked up $50,000 in medical bills and was dropped by his insurer.
On HIRSP, Trindl paid $600 a month for a plan with a $2,500 deductible. Today, he pays $400 a month on the exchange, after a tax credit, for Dean Health Plan coverage with a $2,750 deductible.
He prefers the range of options on the exchange.
"HIRSP was a good insurance provider, but I didn't have any choice of carrier," he said.