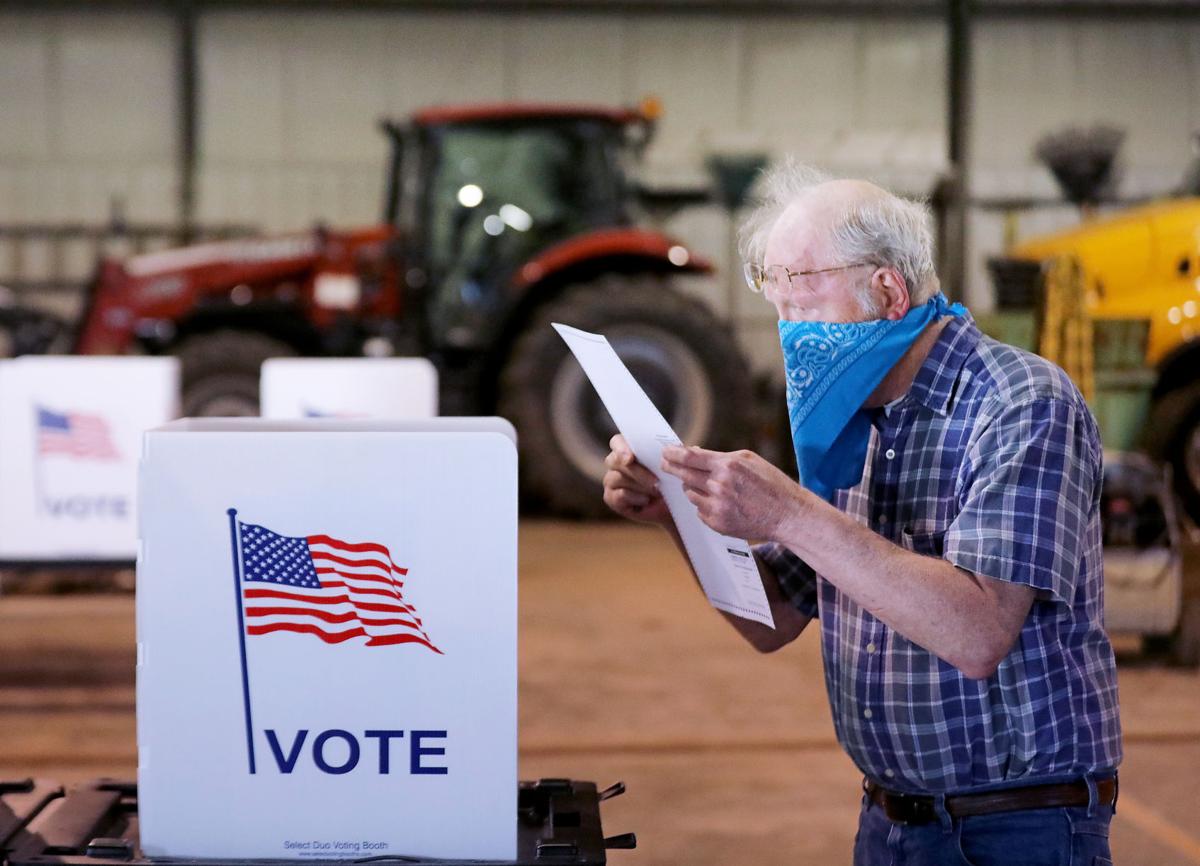 Wisconsin's April 7 election caused "no clear increase" of COVID-19 in Milwaukee, likely because steps were taken to reduce spread of the coronavirus, according to the Centers for Disease Control and Prevention.
According to the new CDC report, 572 cases of COVID-19 were reported in Milwaukee April 9-21, the expected incubation period after the election. In the previous 13 days, 693 cases were reported.
Among the 572 cases reported April 9–21, 316 patients did not report their voting status, 219 did not vote and 37 reported voting. Among the 37 who voted, 17 used a mail-in ballot, 14 voted in person and six voted curbside.
During April 17–26, 24 COVID-19 deaths were reported, 33% fewer than the 36 COVID-19 deaths reported during the preceding 10 days, the paper said.
"No clear increase in cases, hospitalizations, or deaths was observed after the election, suggesting possible benefit of the mitigation strategies, which limited in-person voting and aimed to ensure safety of the polling sites open on election day," the researchers wrote.
"These data provide preliminary evidence that CDC's interim guidance for ensuring various voting options, encouraging physical distancing, personal prevention practices, and employing environmental cleaning and disinfection lower COVID-19 transmission risk during elections," they wrote. "Further risk reduction can be achieved by fully implementing CDC interim guidance, which recommends longer voting periods, and other options such as increasing the number of polling locations to reduce the number of voters who congregate indoors in polling locations."
Some 400,000 state residents voted in person April 7, with 1.3 million casting absentee ballots. Many have wondered whether in-person voting increased the spread of the coronavirus, especially in Green Bay and Milwaukee, which had few polling stations that drew long lines of people.
A study in late April, led by a Milwaukee doctor, found rates of new confirmed COVID-19 cases didn't increase in Wisconsin compared with the rest of the country after the April 7 election, though some individual cases could be tied to voting.
But a study in May by researchers at UW-Oshkosh and Ball State University, using mobile device location data from San Francisco-based SafeGraph, found that counties with more in-person voters per voting location had significantly higher rates of COVID-19 transmission after the election than counties with lower voter density.
A total of 71 people got COVID-19 after voting in person or working at the polls during the April 7 election, but it's not clear how many of the infections may have been caused by the spring election because many of the people had other exposures, according to the state health department.
Concerned about COVID-19?
Sign up now to get the most recent coronavirus headlines and other important local and national news sent to your email inbox daily.