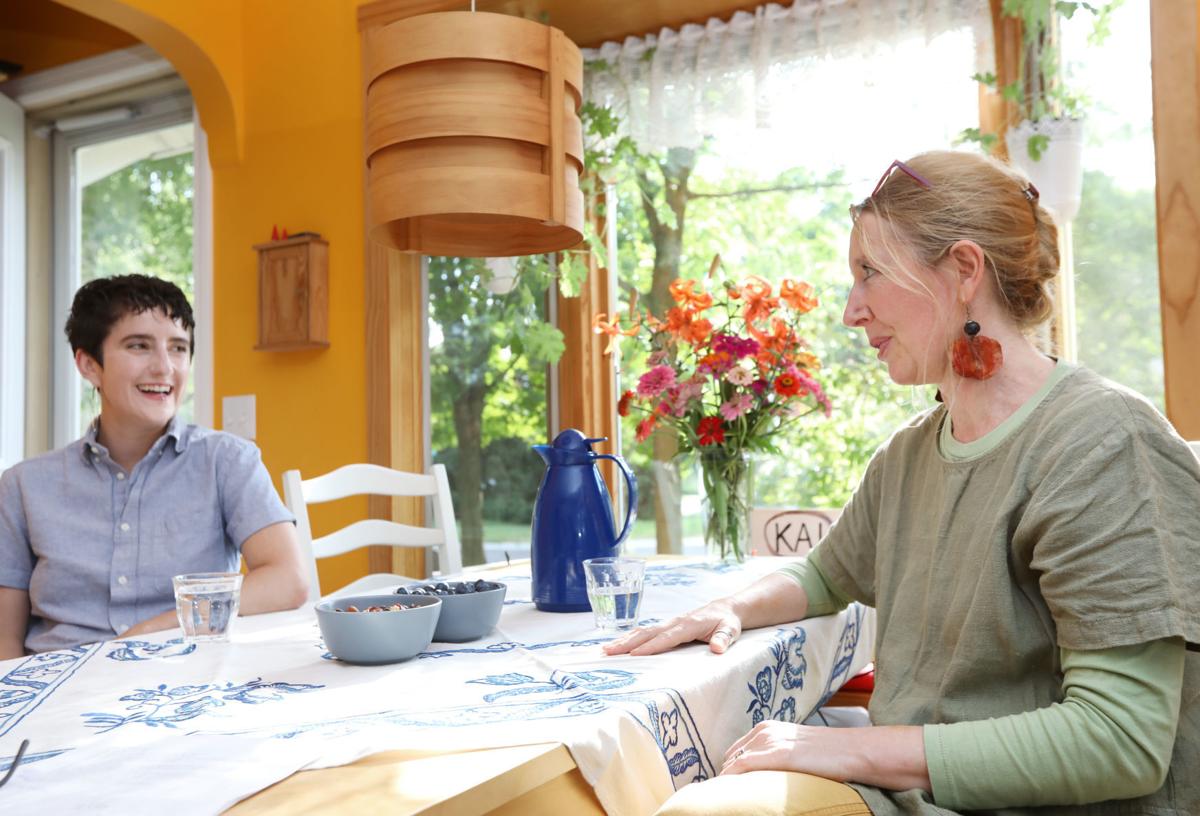 A new Madison-based group is offering "abortion doula" services and a pregnancy call line supporting all options for pregnant women, to counter crisis pregnancy centers that don't support abortion, group leaders say.
The group — known as Pregnancy Options Wisconsin: Education, Resources and Support, or POWERS — includes a dozen doctors, nurses, midwives, activists and doulas, which are best known for providing emotional and physical comfort during births.
The services are "a way to say to all pregnant people in Wisconsin that they deserve all pregnancy options," said Ingrid Andersson, a nurse midwife and a leader of the group. "Their body is not a shame. Their body is not a problem. The problem is our government and culture, that makes some health care hard to access for some people."
Nina Reynolds, another leader, said the effort is a response to crisis pregnancy centers that say they give pregnant women all options but "use coercion" to try to get them to deliver their babies.
"POWERS is actually providing all options in a really safe environment," said Reynolds, who describes herself as a "full-spectrum doula," trained to help with births and abortions.
Julie Bennett, chief operating officer for Care Net Pregnancy Center of Dane County, said the faith-based organization considers itself a pregnancy resource center, not a crisis pregnancy center. The Madison center provides pregnancy testing, ultrasounds and other pregnancy support. It does not refer for abortion services but provides informed consent materials about abortion mandated by the state.
Bennett said the center uses an "unbiased" decision guide that allows a pregnant woman to "take those thoughts that are spinning in her head, put them down on paper and prioritize the things that are most important to her."
Heather Weininger, executive director of Wisconsin Right to Life, described POWERS as a "pro-abortion organization."
"Our culture of death has created a society where those trained to welcome life can throw it away in the same day," Weininger said in a statement.
Leaders of POWERS said they aren't encouraging abortion but supporting abortion for those who choose it, in an environment where abortion often gets little support.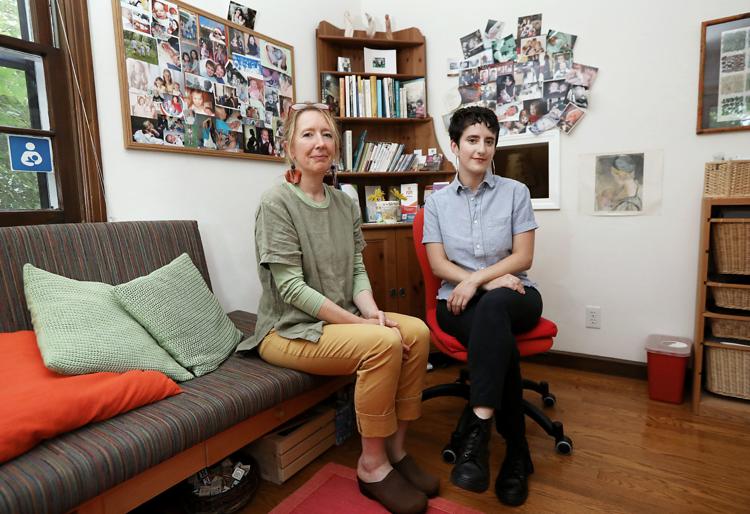 "We have no agenda. It is just what that person calling needs it to be," Andersson said. "Personally, what almost all of us do for a living is more birth-related, whether it's doula, midwifery or doctor work."
Website discusses options
The group's website, pregnancyoptionswi.org, and 24-hour call line, (608) 514-1714, started Aug. 1. So far, a handful of calls have included requests for abortion doulas and for a therapist from someone who recently had an abortion.
As a "reproductive justice organization," the group plans to apply for nonprofit status and eventually hopes to have an office location, Andersson said.
The website offers information about continuing pregnancy, explaining that different kinds of midwives and doctors deliver babies in homes, birth centers and hospitals. It links to resources about adoption, insurance, housing, food assistance, donor breast milk, domestic abuse and legal services.
The site discusses abortions in clinics and at home, using pills. It says doulas "can assist you in navigating feelings, options, and logistics around abortion."
Abortion doulas can't be with women during in-clinic abortions, but can join them in waiting and recovery rooms, which can be especially helpful if no friend or family member is available, said Mel Barnes, legal and policy director for Planned Parenthood of Wisconsin, which provides abortions in Madison, Milwaukee and Sheboygan.
"It is always better for people to have more support in their lives," Barnes said.
Support during abortion
Ashley Hartman Annis, a full-spectrum doula and another leader of POWERS, said her motivation for helping to form the group came from her own experience having an abortion two years ago.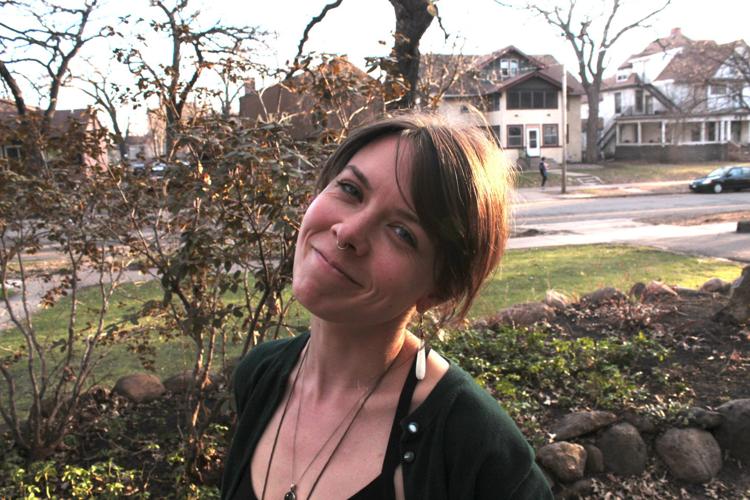 During her medical abortion using pills, she invited friends to her home. They stayed with her throughout the multi-hour process.
"The support made a huge difference in my ability to process it and do it in a way that was dignified and safe and controlled to a certain extent by me," Hartman Annis said.
"I thought about other people maybe wanting to have an experience that was honored and profound and deep and empowering, and not being able to have that because of the politics around it or needing to have secrecy around it," she said.
She and Reynolds discussed forming an abortion doula network. When Andersson and others joined in, they broadened the idea to supporting pregnancy options in various ways.
Reynolds said she has not had an abortion or been pregnant. Andersson, who has a 17-year-old son, said she has had abortions, including in clinics and at home. She is happy and her son is happy because he was wanted, she said.
One of her abortions was "this profound sense of liberation, a profound sense of 'My life has come back tenfold,'" she said. "It was sort of a revelatory, peak moment, or peak experience, of life. That's what an abortion can be if it's well supported."