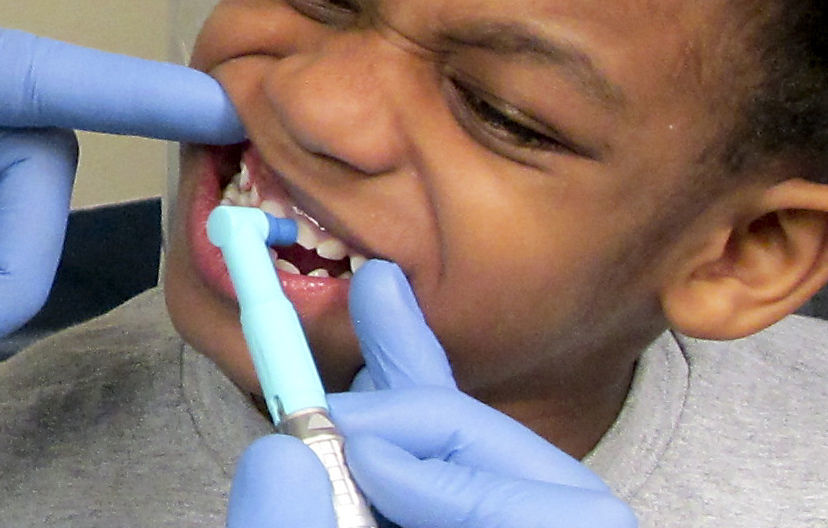 Madison has a new dental clinic that takes patients on Medicaid, who sometimes have a hard time finding dental care.
Bright Dental, which has been operating in Milwaukee for three years, opened a clinic on Madison's West Side last month, said Dr. Sham Chandok, one of three dentists who own Bright Dental.
About 60% of patients at Bright Dental, a for-profit company, are on Medicaid, Chandok said. The Madison clinic, at 7866 Mineral Point Road, is open Monday through Friday and eventually may be open on Saturday, he said. Appointments can be made at 608-422-4746.
Chandok said Bright Dental's clinic in Milwaukee was seeing patients from Dane County, so the dentists decided to open an office in Madison.
Other dental providers in the Madison area that take Medicaid or offer services at reduced cost are:
More Smiles Wisconsin, clinics in Madison and Fitchburg, 608-665-2752.
Access Community Health Centers, two clinics in Madison and one in Sun Prairie, 608-443-5482 (Madison), 608-825-7100 (Sun Prairie).
Familia Dental, two clinics in Madison, 608-244-8050 (East Side), 608-720-1112 (West Side).
Affordable Dental Care, Madison, 608-622-4002.
Madison College Dental Clinic, Madison, 608-258-2400.
Vivent Health (formerly AIDS Resource Center of Wisconsin), Madison, for HIV patients, 608-252-6540.
Be the first to know
Get local news delivered to your inbox!