MENTAL HEALTH | 20% OF STUDENTS NEED HELP
Mental health programs help Madison-area schools address behavior causes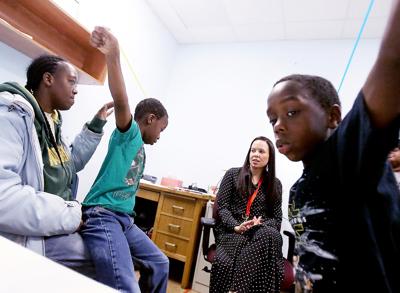 April Johnson's sons, who saw their father collapse from a stroke last year, started acting out in school and having a hard time making friends.
"Every day, I was getting a call about one of them hitting, fighting, punching, running out of the classroom, running out of the building," said Johnson, whose two boys attend Leopold Elementary School.
At Leopold, therapist Nicole Schroeder encouraged Andrew, 9, to ask for noise-canceling headphones if his classroom gets too loud, which has kept him from fleeing. With Rashad, 11, Schroeder used toy fire trucks and ambulances to help him process anxiety about his father's medical emergency and continuing poor health.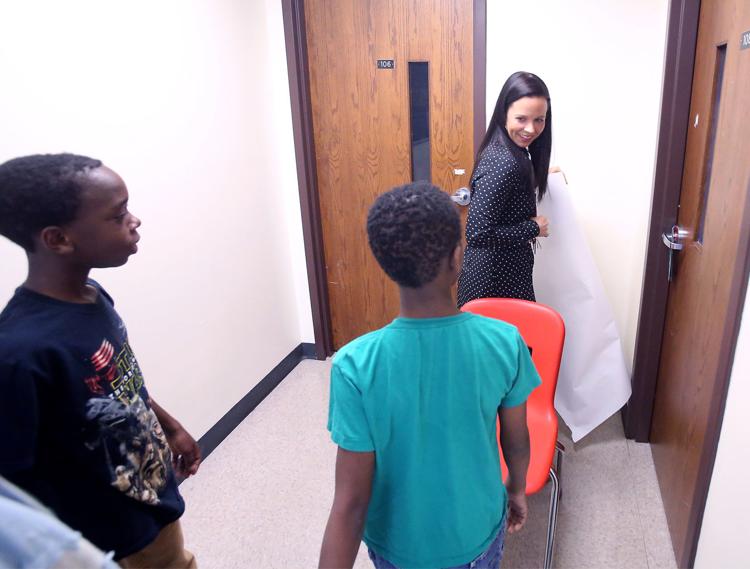 "She has become an advocate for them," said Johnson, of Madison. "We have definitely made a lot of progress. A lot of it has calmed down."
Schroeder is part of Behavioral Health in Schools, a Madison School District program in which clinical therapists provide mental health therapy in schools to children who otherwise likely wouldn't get it. The program, which is in its fourth year and has been supported by local health care organizations, is in eight Madison schools. It is starting this school year at three schools in the Sun Prairie Area School District.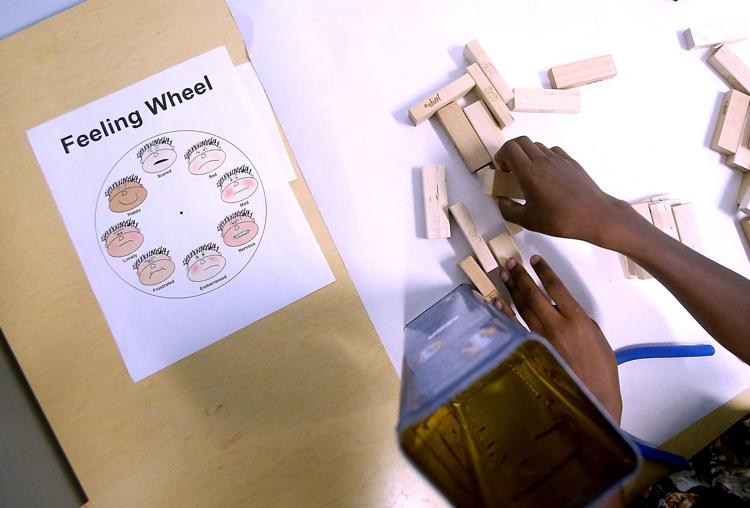 A similar program, Building Bridges, aims to stabilize students and families after mental health crises by connecting them with community services. Started in 2013, it is supported by Dane County and offered in 10 of the county's school districts, including Madison. An 11th district, Monona Grove, is expected to be added next year.
With an estimated one in five students facing a mental health concern and local officials grappling with violence and drug abuse often linked to childhood trauma, the school programs are a key way to intervene before troublesome behaviors get out of hand, organizers say.
Breaking down barriers
"Instead of just simply saying, 'Here's a referral, go to this clinic' — this other place over there — we're reducing barriers by providing services inside the schools," said Armando Hernandez, assistant director of integrated health for the Madison School District.
Catholic Charities of Madison operates both programs, and Children's Hospital of Wisconsin also started to help run Behavioral Health in Schools this year.
While Building Bridges doesn't provide therapy in schools, the 90-day program helps families secure proper food and housing, navigate insurance plans, get transportation to therapy appointments and advocate for themselves during and after appointments, among other support services, said Jerilyn Robinson, director of family programs at Catholic Charities.
"We break down all of those barriers," Robinson said.
Through Building Bridges, four two-person therapist teams work in the Madison School District, with each team serving one of the district's four high school attendance areas. Dane County is spending nearly $1 million this year on the program, with matching funds contributed by the school districts.
Nearly all school staff surveyed have said the program has improved behavior and decreased the need for discipline, according to Dane County Executive Joe Parisi's office.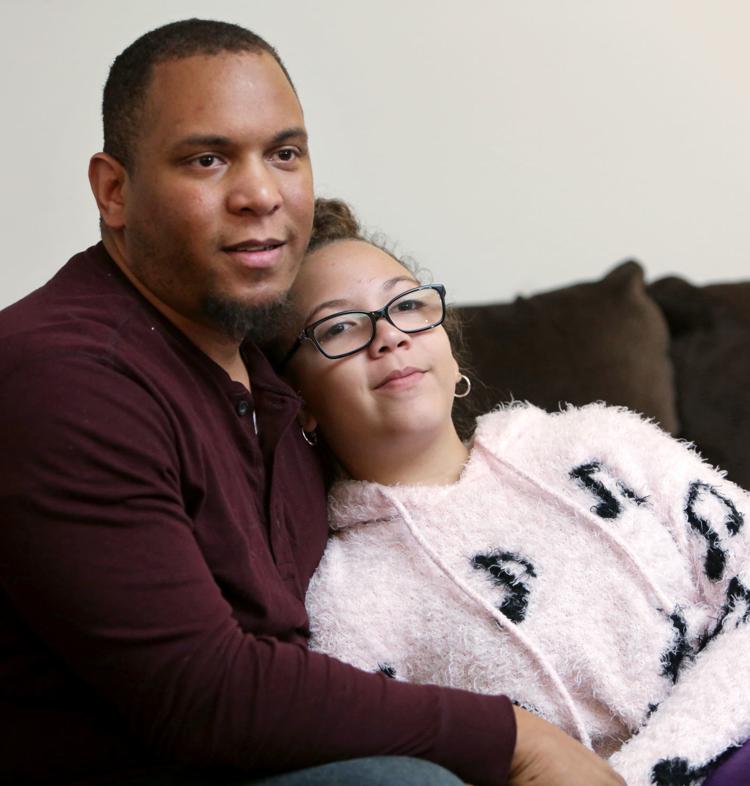 Behavioral Health in Schools started in 2015 at Glendale and Schenk elementary schools and Sennett Middle School. It has expanded to Allis, Leopold, Mendota and Nuestro Mundo elementary schools and Black Hawk Middle School.
Initially funded in part by SSM Health, UnityPoint Health-Meriter, UW Health and Group Health Cooperative of South Central Wisconsin, the program is now supported by a five-year, $1 million grant from the Wisconsin Partnership Program, run by the UW School of Medicine and Public Health. Other groups contribute, including the Foundation for Madison's Public Schools.
The therapy itself is paid by insurance, mostly through BadgerCare, the state's main Medicaid program.
At each school, a therapist employed by Catholic Charities works part time, providing therapy to students who need it and helping teachers and other staff work more effectively with such children.
The attention is more intensive and individualized than what can be given by school psychologists and social workers, whose focus is broader and includes duties such as special education evaluations, said Kristen Guetschow, mental health coordinator for the Madison School District.
More than 200 students have received therapy through Behavioral Health in Schools, 71 percent of them for the first time, Hernandez said. Two-thirds of parents and more than half of teachers report improved behavior, he said.
'A new tool'
The program has been a life-changer for Julius Smith, whose daughter Kenianna, 12, started participating two years ago when she was in fourth grade at Mendota.
Smith was going through a divorce, which led Kenianna to become anxious and angry, resulting in fights at school, he said. In regular meetings with therapist Tom Kaufman, Kenianna learned to better identify and express her emotions, her father said.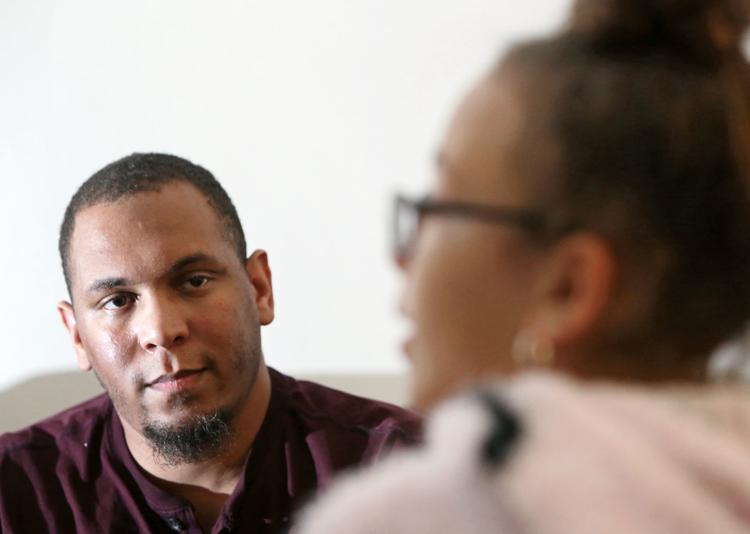 "It doesn't mean you're a failure as a parent if you have to reach out to somebody and say, 'I need help,'" Smith said. "You just need a new tool, and to find someone who knows how to do that so they can help you break down the wall. Once you get through, amazing things start to happen."
Kenianna, now a sixth-grader at Black Hawk and no longer in the program, said Kaufman offered a safe space where she could talk about things she might not tell her parents.
"We mostly worked on how to control my anger and how to calm down when I got frustrated or mad," she said. "It was hard at the beginning to open up to someone you hardly know, but then it got easier."
At Leopold, Johnson was skeptical about Schroeder at first. She viewed her as one more person who was going to tell her what was wrong with her sons, who are in fourth and fifth grade.
But gradually, Johnson said she began to feel like Schroeder was on her side. Schroeder helped Andrew learn to ask for help, instead of exploding, when he gets overwhelmed in class. With Rashad, she helped him understand he doesn't have to try to take on the role of father in the family.
Schroeder "only asks you what you feel comfortable with; if you don't feel like talking about it, she doesn't pressure you," Johnson said. "I definitely recommend it to other parents."
The calls from school about the boys' behavior now come only in a "blue moon," she said.