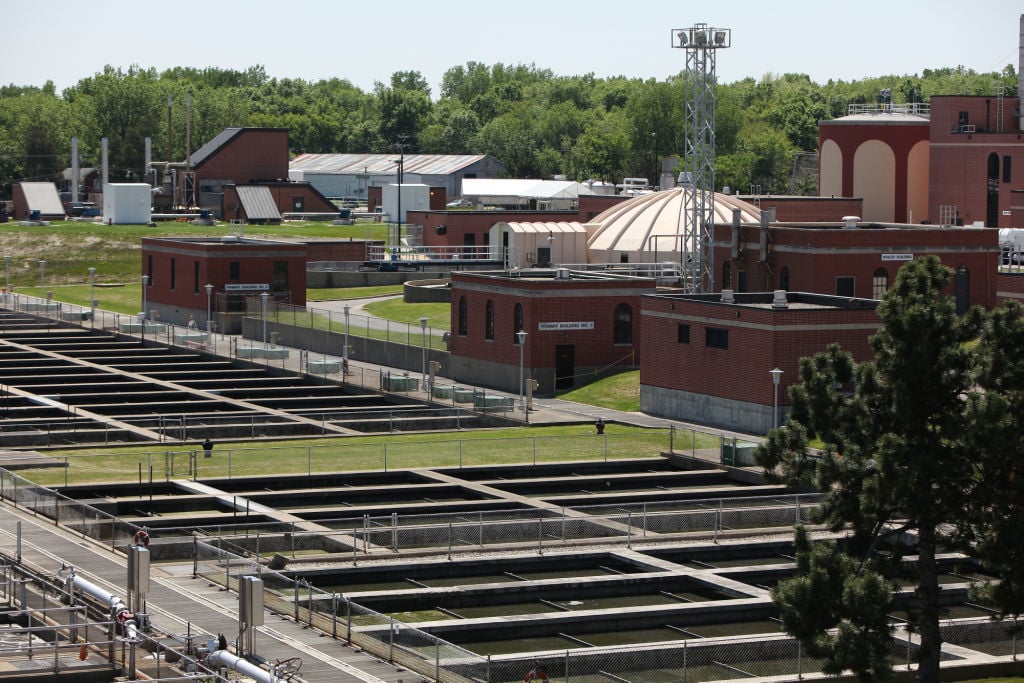 Sewage could provide clues to how much coronavirus is circulating in communities, and Public Health Madison and Dane County says it may conduct such testing with the Madison Metropolitan Sewerage District.
Health officials around the country are looking at tracking COVID-19 by testing for genetic markers of the coronavirus in wastewater, according to national news reports. Such surveillance could identify new waves of infection and help governments decide when to lift or implement business closures, physical distancing requirements and other measures.
The virus can be found in feces of infected people, though it isn't believed to be transmitted much that way, health officials say. Still, monitoring virus levels in wastewater could help track trends.
"It's the signature of a whole community," Krista Wigginton, a University of Michigan environmental engineer who has been finding the coronavirus in wastewater around the Bay Area in California, told The New York Times.
"It does raise the intriguing possibility ... that wastewater could potentially be monitored for the presence of the RNA as a marker for whether or not it's in the community," said Jay Butler, deputy director for infectious diseases at the Centers for Disease Control and Prevention, according to Politico. "If you're new to public health, that may seem really odd but that's actually a practice that's been done for literally decades to look for reemergence of polio viruses in parts of the world where polio has been eradicated."
The Madison sewerage district is not testing for COVID-19, and its lab is not set up for such testing, spokeswoman Amanda Wegner said. The district would consider such testing if a public health agency requested it, under certain conditions, she said.
Public Health Madison and Dane County plans to discuss a possible study with the district, spokeswoman Sarah Mattes said. "The monitoring of wastewater for COVID-19 virus is promising and could provide valuable information in regards to predicting an outbreak or clues as to how effective mitigation efforts are at a given time," she said.
For now, the health department "is focusing on providing increased community testing for all, focused testing at our high risk establishments and increasing the testing in our health care systems," Mattes said.
Wegner said the district's regular wastewater treatment is believed to work for the coronavirus. "Based on current knowledge, our UV disinfection system is sufficient to treat for COVID," she said.
The virus has been found in untreated wastewater, but it is not known if it can be transmitted that way, according to the CDC. "At this time, the risk of transmission of the virus that causes COVID-19 through properly designed and maintained sewerage systems is thought to be low," the CDC says.
Concerned about COVID-19?
Sign up now to get the most recent coronavirus headlines and other important local and national news sent to your email inbox daily.