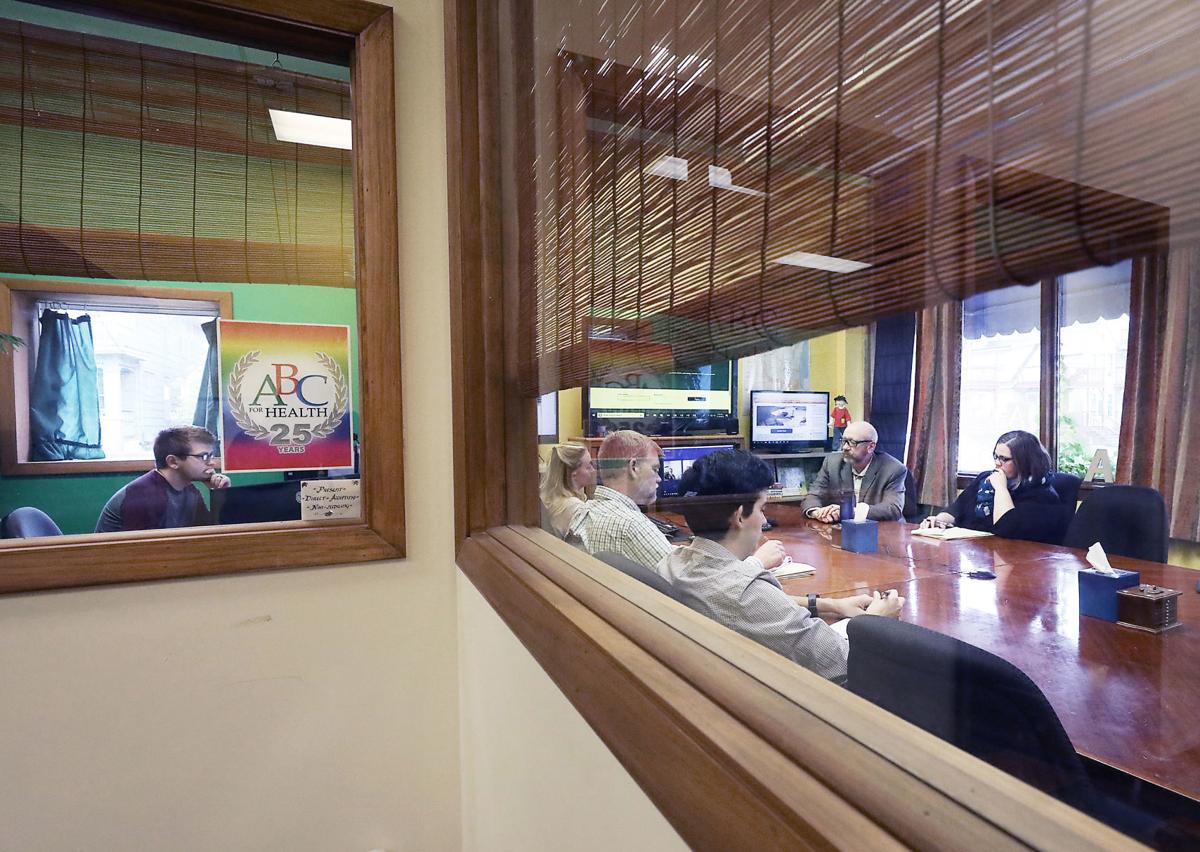 With a mother and sister who struggled to find health care and a law school internship interviewing rural Wisconsin residents about medical debt, Bobby Peterson learned that many people need an advocate to get proper coverage and services.
But when he tried to find a law firm that would let him do such advocacy as an attorney, he was met with blank stares.
So he created ABC for Health, which stands for advocacy and benefits counseling, a nonprofit public-interest law firm in Madison that helps underserved people get health care. Started 25 years ago as of July 1, the organization has responded to more than 60,000 requests for assistance, many of them in Dane County.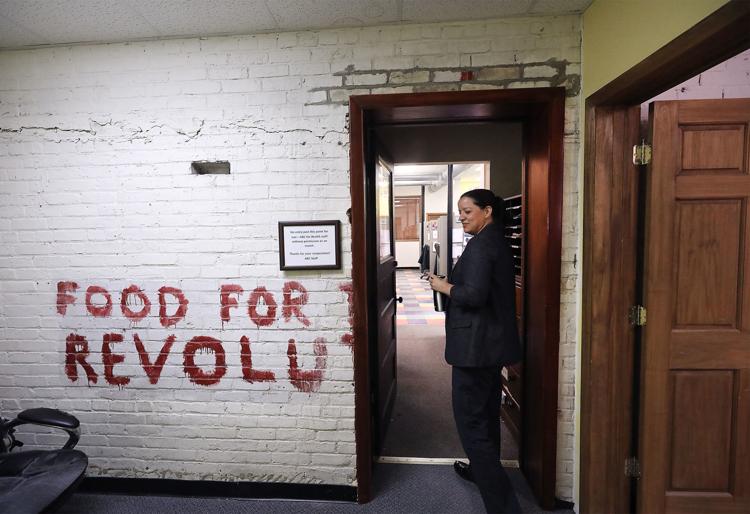 As Peterson, 59, tries to secure funding to keep the organization sustainable after he eventually leaves, he said the need for such services won't go away, even if proposals like Medicare for All catch on.
"Whatever system we have, there are going to be barriers and blockades," he said. "People need an advocate, not just to navigate through the system, but to make sure they're getting what they're supposed to be getting."
Located since 2007 in the former Mifflin Street Co-op building Downtown, the firm has a staff of about 16 people. It trains students to become health care advocates, helps individuals get health care, works with hospitals to reduce unpaid bills and influences public policy, sometimes through lawsuits.
"If I didn't have them to help me out, I would still be trying to pay bills I incurred from surgery," said Ricky Smith, 60, of Madison.
Smith was homeless and uninsured two years ago when a bicycle accident caused a head injury and two strokes. After brain surgery at SSM Health St. Mary's Hospital, workers at ABC for Health signed him up for BadgerCare and later for private insurance on the Affordable Care Act marketplace, along with Social Security disability payments.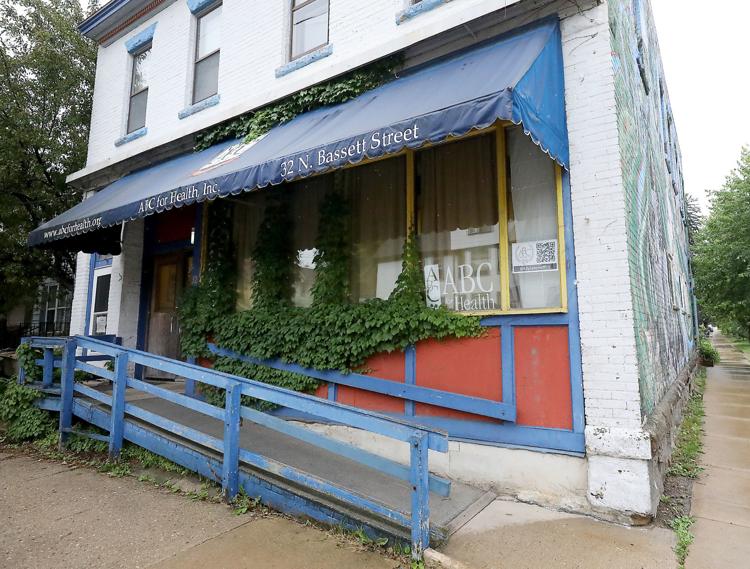 Now working part-time and living in an apartment, Smith said the organization's assistance was invaluable. "They helped me tremendously," he said. "I can't say enough about them."
St. Mary's referred Smith to ABC for Health through a contract aimed at reducing the hospital's uncompensated care by getting people signed up for insurance. The arrangement, started in 2002, has expanded to SSM Health's hospitals in Janesville and Baraboo, along with Sauk Prairie Health Care and UnityPoint Health-Meriter.
One highlight from the nonprofit's two-and-a-half decades is a lawsuit filed in 2003 on behalf of Sharon Mondry, then an employee of Madison-based American Family Insurance.
Mondry said American Family's health plan wouldn't pay for speech therapy for her son with autism. It eventually paid, but she had to make multiple requests to get documents explaining the denial. In 2009, the courts said American Family was liable for not providing the documents, which remains case law today, Peterson said.
"They can't hide behind saying it's a business secret," he said. "It was gratifying to make new law."
In 2000, Peterson lost a case involving nonprofit Blue Cross and Blue Shield United of Wisconsin's conversion to a for-profit company. As part of the conversion, Blue Cross had to pay $600 million to the state. The state awarded the money to Wisconsin's two medical schools — $300 million to UW School of Medicine and Public Health and $300 million to the Medical College of Wisconsin.
The lawsuit claimed the public, not the medical schools, should get the funds. That argument didn't prevail, but UW dropped a plan to use some of the money for facilities, more money was directed to community health and an oversight board was established, though the board later disbanded.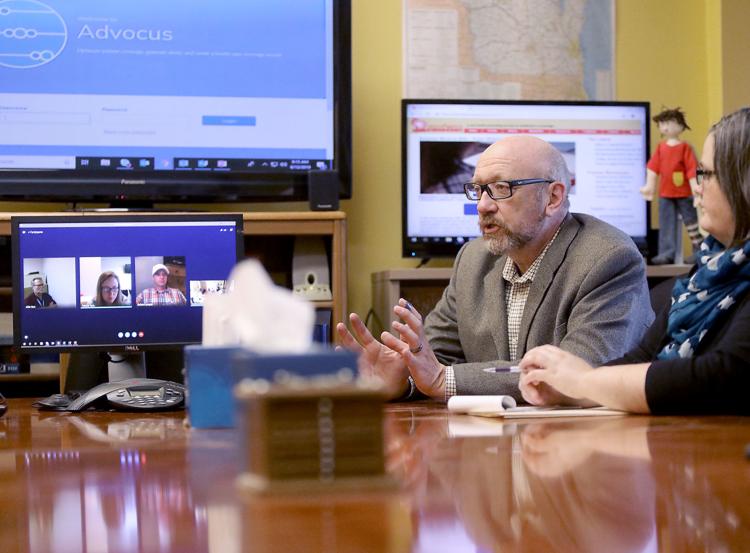 Peterson considers the outcome a partial win, but the legal loss "still stings," he said. "It's public money. It needs scrutiny."
In recent years, he has issued reports criticizing Wisconsin's birth cost recovery program, which requires pregnant women on Medicaid to identify who fathered their children or risk losing coverage after their babies are born. The fathers are required to pay some of the costs for pregnancy care and birth.
The policy causes stress to pregnant women who fear repercussions from the men, discourages the women from seeking proper care and contributes to infant deaths, Peterson said.
He is proud of Advocus, a software program ABC for Health developed through a subsidiary, called My Coverage Plan, with help from a federal grant.
A patient's age, income, diagnosis, employment status and other factors are entered, and Advocus suggests the most appropriate type of insurance program for the person. "It's like Turbo Tax for health benefits," Peterson said.
He hopes to interest a larger company, perhaps electronic medical record giant Epic Systems Corp., of Verona, in the software's potential. That could potentially provide a steady stream of funding for ABC for Health as he eyes retirement in coming years.
"I want to leave it in a place that is secure, well on into the future," Peterson said.
Be the first to know
Get local news delivered to your inbox!