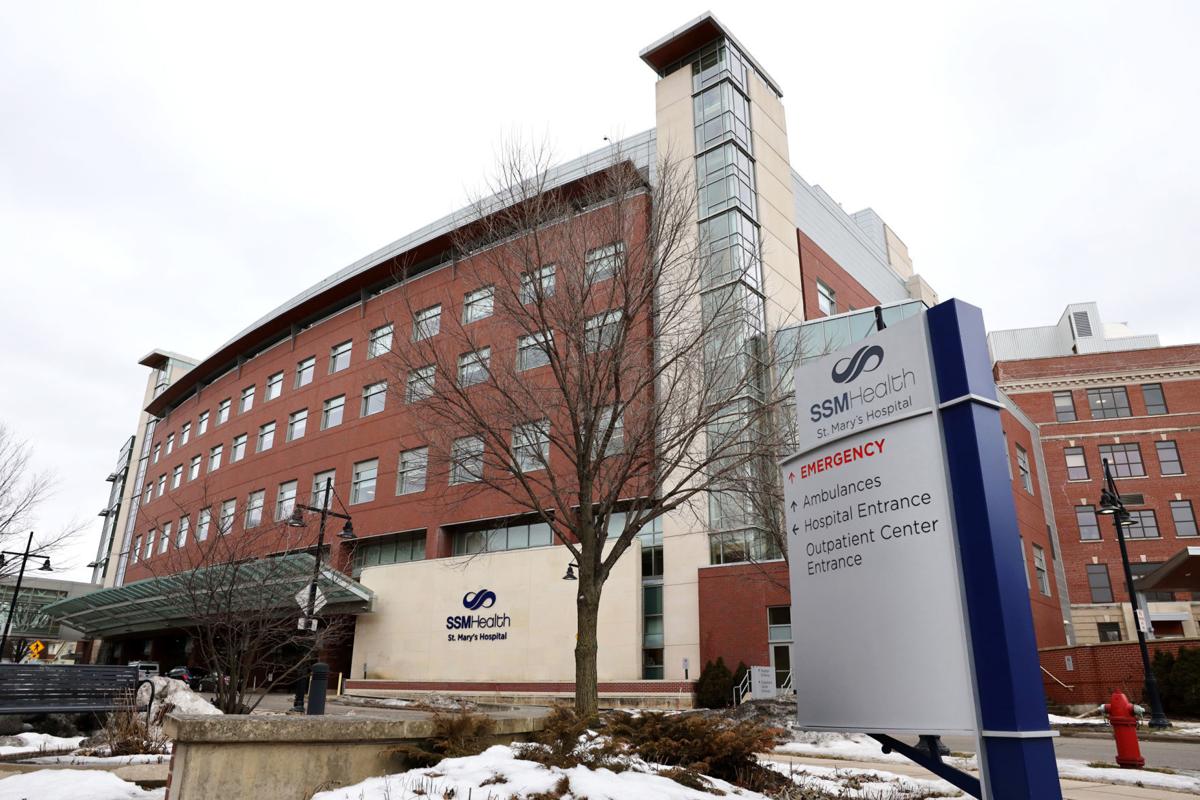 Madison hospitals, which have postponed nonurgent procedures and surgeries since mid-March because of the COVID-19 pandemic, said Thursday they are "slowly resuming" such procedures as coronavirus activity has leveled off.
The news comes as Wisconsin's confirmed cases of COVID-19 went up 207 Thursday, to 5,052, after 225 new cases were reported Wednesday. Those daily totals are the highest since the outbreak began, but the state Department of Health Services attributed much of that to more people being tested and an outbreak at a meatpacking plant in Green Bay.
As of Thursday, 48 labs in the state are able to process nearly 11,000 COVID-19 tests per day. That is a significant increase from recent weeks and near the goal of 12,000 tests a day as one criterion in Gov. Tony Evers' "Badger Bounce Back" plan to reopen the economy.
"We can and should test people more liberally than we have in the past," said Dr. Ryan Westergaard, a medical officer with the state health department.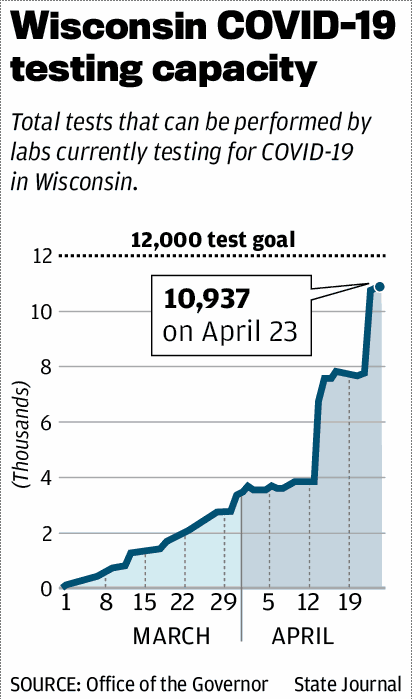 In addition to restarting procedures, UW Health, SSM Health St. Mary's Hospital and UnityPoint Health-Meriter said people should use their emergency rooms, which have seen declines in patient volumes for many conditions during the coronavirus outbreak, if needed.
"If you are experiencing symptoms of a heart attack, stroke or other serious medical event, come to the emergency department or call 911," the hospitals said in a statement.
People should continue to call ahead to their doctors if they are experiencing COVID-19 symptoms, such as fever, fatigue and a dry cough, the hospitals said.
As the coronavirus outbreak picked up in mid-March, hospitals in Madison and elsewhere postponed elective procedures to preserve capacity and protective equipment to prevent a potential surge of COVID-19 patients with serious complications from overwhelming the health care system.
The Madison hospitals have had a steady stream of COVID-19 patients but not a big surge, which public health officials attribute to the state's stay-at-home order and physical distancing. As of Thursday, 29 hospitals in south-central Wisconsin had a combined 40 patients with COVID-19, 13 of them in intensive care units. Statewide, there were 349 people with COVID-19 being treated at hospitals. Overall, 317 patients were on ventilators, and 1,253 ventilators were available.
UW Health and UnityPoint Health-Meriter on Tuesday announced pay cuts, furloughs and other cost-cutting measures stemming from the decline in business related to COVID-19, and SSM Health said it was eyeing cuts. On Thursday, the hospitals said they're making changes to safely increase access to elective procedures and surgeries.
"Postponements cannot continue indefinitely for most patients, and the urgency or necessity of procedures requires that we move to accommodate patient needs to avoid complications and improve their quality of life," the hospitals said.

After weeks of handling COVID-19 patients under new protocols, the hospitals said they have "confirmed our ability to isolate and treat positive patients without putting others at risk."
Improved COVID-19 testing capabilities and a pre-op screening process "further improves safety for patients and staff," the hospitals said.
"We are still very far from returning to business as usual. Requirements for social distancing, self-monitoring and PPE conservation remain in place and are not expected to change in the coming days," the statement said. "But while the COVID-19 response will continue, we currently have the ability to safely address more of our patients' health care needs than we did a few weeks ago, and that is a positive development."



A city changed: See photos of Madison before and after COVID-19
Concerned about COVID-19?
Sign up now to get the most recent coronavirus headlines and other important local and national news sent to your email inbox daily.