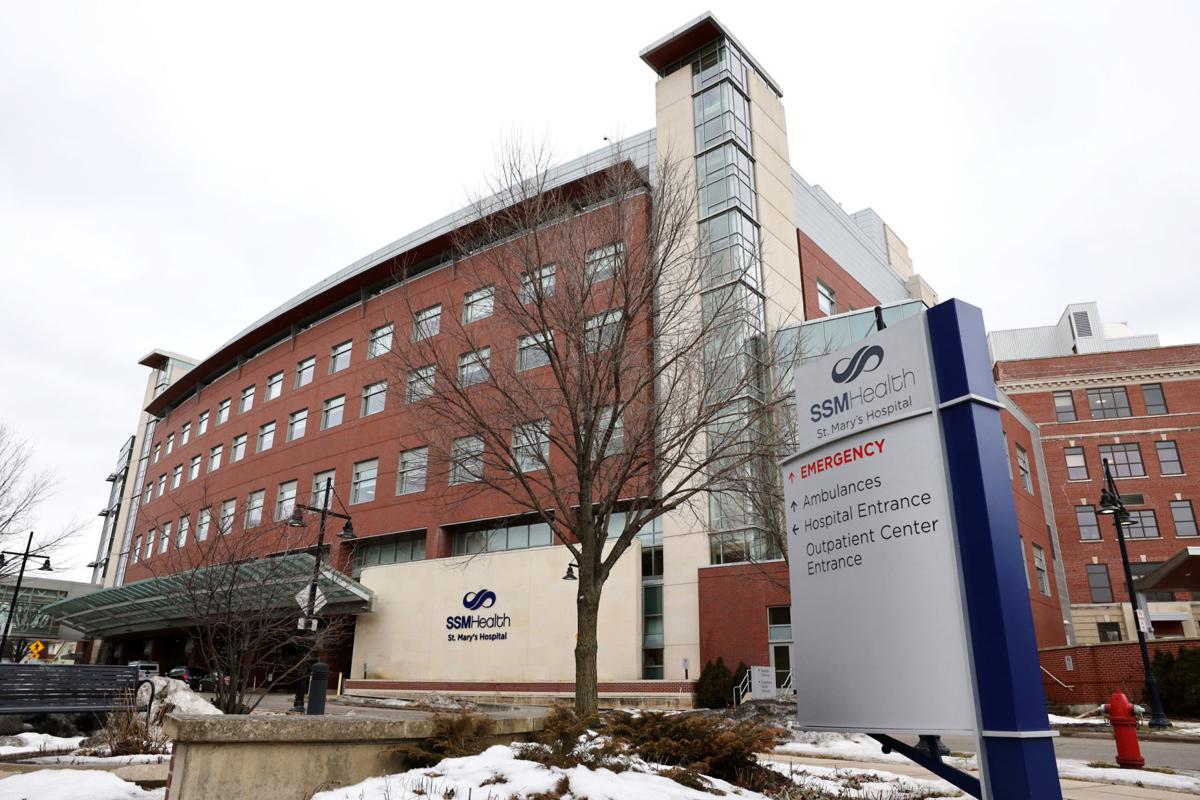 Madison hospitals are acquiring more ventilators and looking at adding intensive care beds, as some hospital workers have started testing positive for COVID-19 amid a national shortage of protective equipment that has some workers questioning their safety.
An SSM Health doctor and a UW Health worker have tested positive for the new coronavirus, and close contacts are being notified, the organizations said Friday. SSM Health said the doctor wasn't ill when last seeing patients and self-quarantined when symptoms arose. UW Health said it had "a positive result on our team" and expects more.
Spokeswomen declined to provide more details about the worker cases. Wisconsin has reported 206 cases of COVID-19, including 32 in Dane County, and three deaths.
Among the three general public hospitals in Madison, only UnityPoint Health-Meriter has had a hospitalized patient with COVID-19, leaders of the hospitals said Friday. The patient has been discharged, Meriter CEO Sue Erickson said.
To handle a potential surge of patients with COVID-19, which can cause serious respiratory problems, hospitals around the state are trying to boost capacity. The state has a total of 2,500 intensive care beds and 620 ventilators, Wisconsin Department of Health Services Secretary Andrea Palm said Friday, a tally that won't be enough if some forecasts of the pandemic come true.
Beds, ventilators and protection
UW Health has about 100 intensive care beds and is looking at converting other beds if needed, said Ric Ransom, regional vice president. Meriter has 18 intensive care beds and can go up to 24, Erickson said. SSM Health St. Mary's Hospital has 25 intensive care beds and could increase to 39, president Kyle Nondorf said.
St. Mary's has about 25 ventilators available, Nondorf said, and Meriter has 29, a spokeswoman said. Ransom said he couldn't provide a specific number of ventilators. He said UW Health acquired additional ventilators recently and is looking to get more. The three hospitals also plan to share equipment if needed.
"We're really looking at what we can do within our existing physical facilities to accommodate as many patients as possible," Ransom said. "Without us working together in partnership, patient volumes could overwhelm one of us. But together, I think we have a better chance at meeting the community's needs."
Earlier this week, the hospitals started postponing elective procedures, which has freed up capacity. UW Hospital and St. Mary's went from being 90% full last week to less than 80% late this week, and Meriter is now down to about 50%, the administrators said.
"From a capacity standpoint, we're OK right now," Nondorf said.
If ventilator supply isn't adequate, hospitals can use anesthesia machines to help patients breathe or even put two patients on one ventilator as has been done in other countries, Ransom said.
Some protective equipment for workers — which includes N95 respirators, surgical masks, face shields, surgical gowns and gloves — has been in short supply. The Madison hospitals have started reusing some masks and face shields, as recommended by the Centers for Disease Control and Prevention, and are trying to get more, the administrators said.
The state has received one shipment of protective equipment from a national stockpile and expects another soon. But it's a limited amount that "won't be enough to meet the needs of our health care facilities at surge capacity," Palm said. "This is obviously very concerning to us."
The state is allocating the equipment to places with the most COVID-19 cases, the most people vulnerable to the disease and to first responders, officials said.
Workers concerned
Jennifer Aumanstal, a nurse at St. Mary's birth suites, said Friday she was told she was exposed last weekend to a worker at the hospital who later tested positive. It's not clear whether it's the same case SSM Health confirmed.
"They were calling everybody who worked or may have been in contact with this person," Aumanstal said.
She can continue to work as long as she wears a surgical mask and remains asymptomatic, but it is stressful, she said.
"We're coming in every day. We're potentially exposing ourselves, and then we're going home and putting our families at risk, as well," Aumanstal said.
She said masks are available, but she and others failed a fit test for certain masks, which means they are supposed to use a hood to care for patients who may have the virus.
"We currently have one (hood) for our unit," she said.
Brittany Festino, another nurse at St. Mary's, said she developed a fever, sore throat, dry cough and shortness of breath two weeks ago and left work. The next day, she asked her boss if her boyfriend, Nick Zander, also a St. Mary's nurse in the same area, should stay home. The employee health department told them Zander should report to work, Festino said.
Her doctor tested her for flu, and she was negative. She said she sought to be tested for COVID-19 but was refused. She was finally tested for the new coronavirus this week and had not received the results as of Friday.
"Now they want Nick quarantined," she said. "He's been working for the last two weeks around the hospital (potentially) with whatever I have."
Growing threat
Dr. Ryan Westergaard, a medical officer for the state health department, told health providers in a webinar Friday that the number of "true cases" of COVID-19 is likely much higher than what is being diagnosed and reported. Several cases around the state are in critical condition, he said.
Reports from China suggest transmission in health care settings was "really a main driver of the epidemic," Westergaard said. That is proving true in the U.S. with health care workers exposed in the community, he said.
Hospitals should actively monitor symptoms of workers, including taking their temperatures before every shift, he said. If workers develop symptoms, they should be sent home.
"The risk of people coming to work with even simple (upper respiratory) symptoms can have really devastating consequences," he said.
Reports from China also suggest most cases of COVID-19 are transmitted by people who don't have symptoms, Westergaard said.
"This really makes it difficult to stop the spread and really is the justification for the extreme social distancing measures that are being recommended," he said. "Just isolating the known symptomatic cases after diagnosing them is not going to result in decreasing the overall level of exposure to the virus in the communities."
New studies show the virus can linger on surfaces, including up to three days on plastic or stainless steel and up to one day on cardboard or paper, Westergaard said. Aerosolized particles can remain in the air for about 30 minutes, the studies suggest.
The Wisconsin State Laboratory of Hygiene in Madison and a public health lab in Milwaukee can test a total of about 500 specimens a day, and more hospitals have started testing, including UW Health, which is processing about 200 samples a day, he said.
Meanwhile, the state hasn't peaked in cases of influenza type A this flu season, Westergaard said. As of March 14, the state reported more than 30,000 positive flu tests — likely a small portion of the total — and more than 4,000 hospitalizations for flu, according a report released Wednesday.
So far this flu season, the state has reported 92 deaths from flu, including three in children.
---
Photos: A look at how the novel coronavirus is affecting Wisconsin
Bus Shields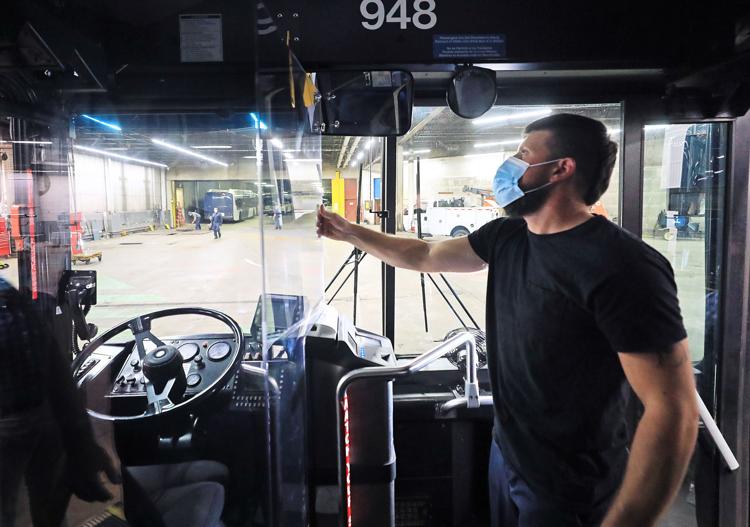 UWClasses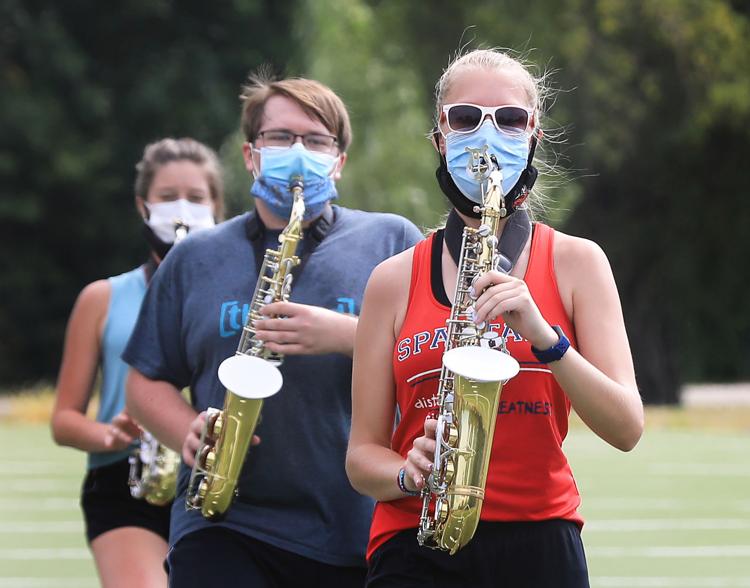 Virtual Learning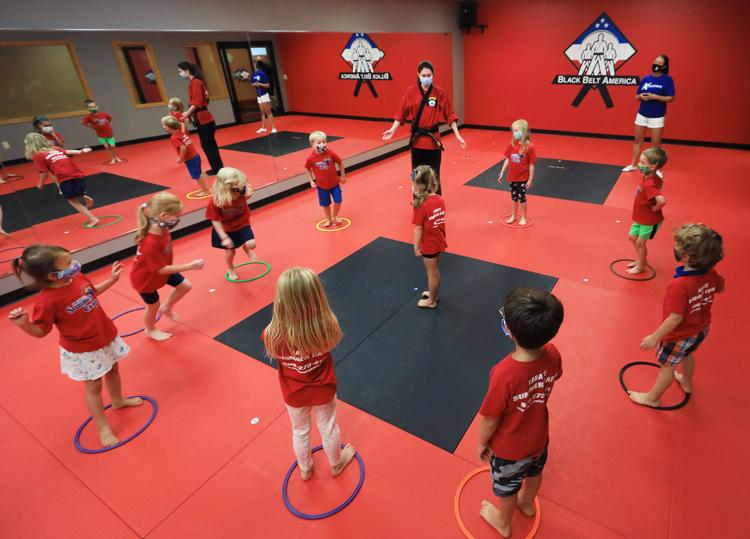 UW Opening Covid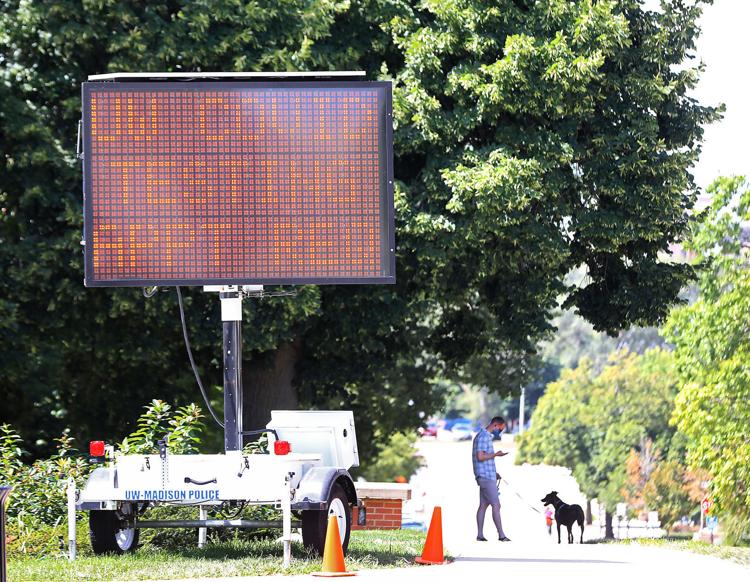 UW Move In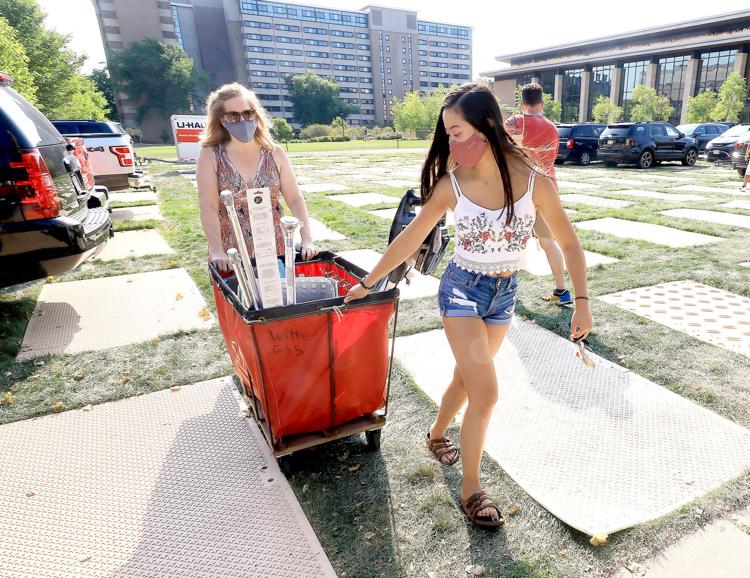 UWClasses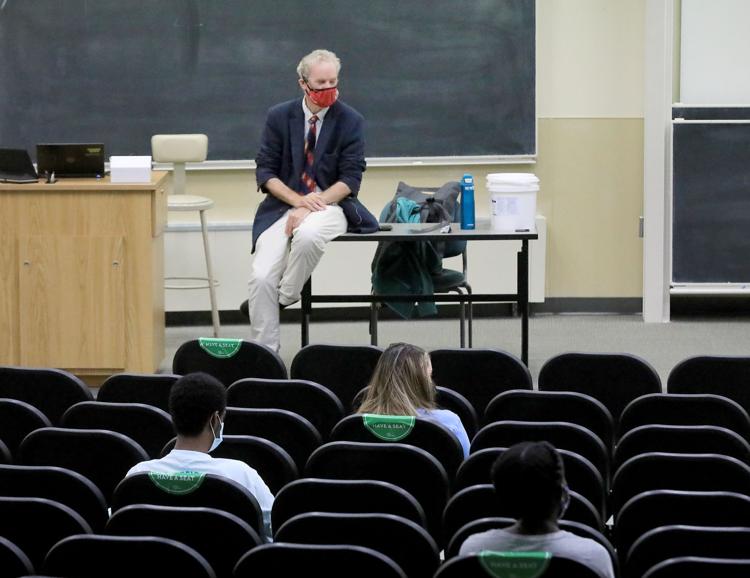 UWClasses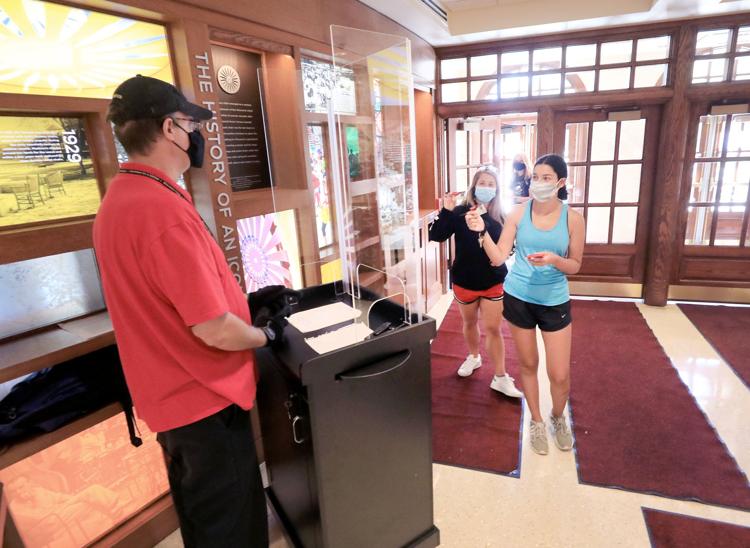 UWClasses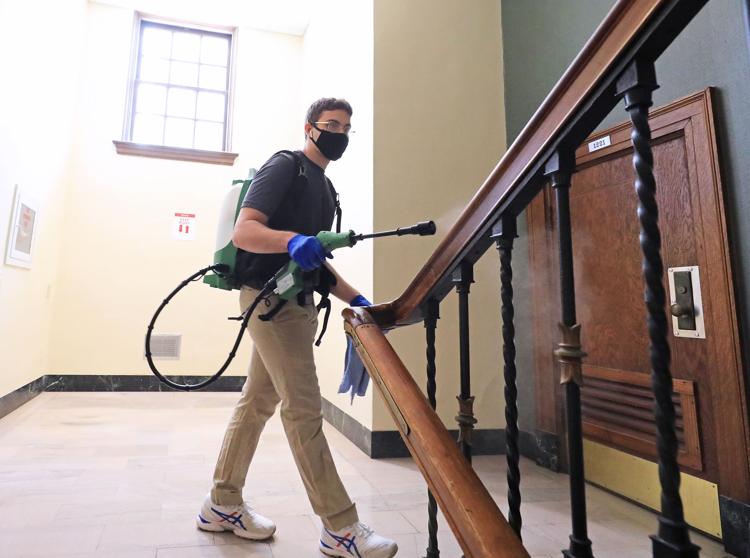 UWClasses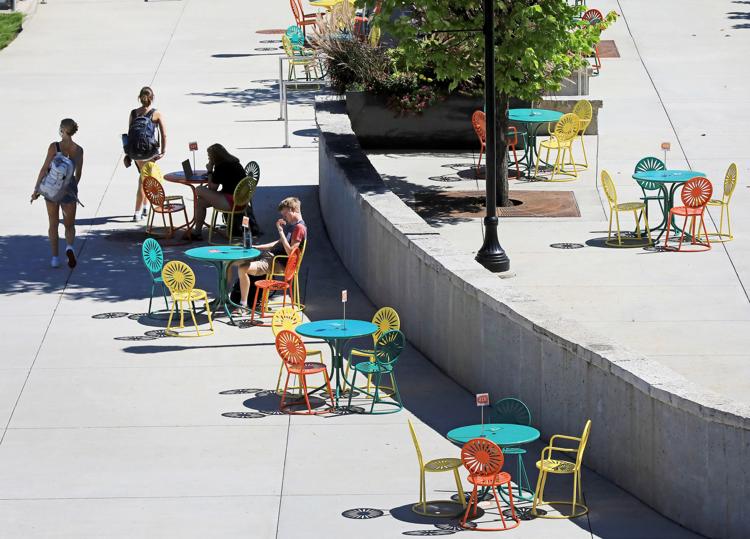 Trucks Feature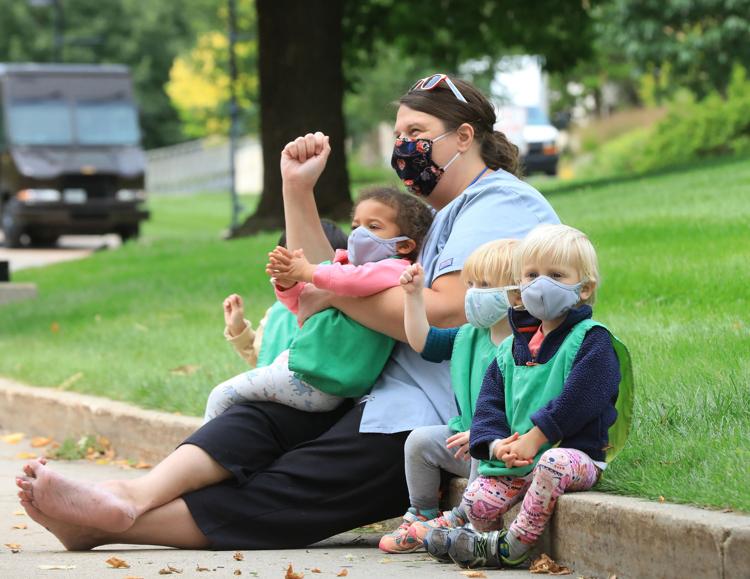 Playtech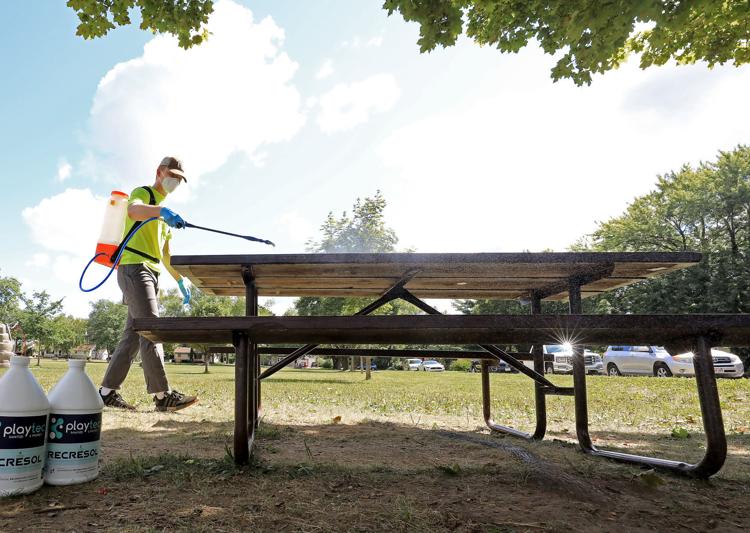 Covid Dental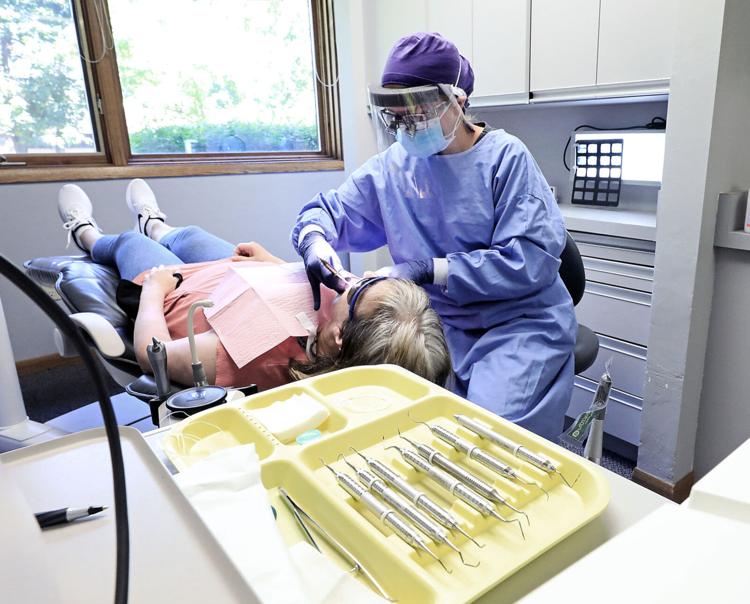 DaytoRemember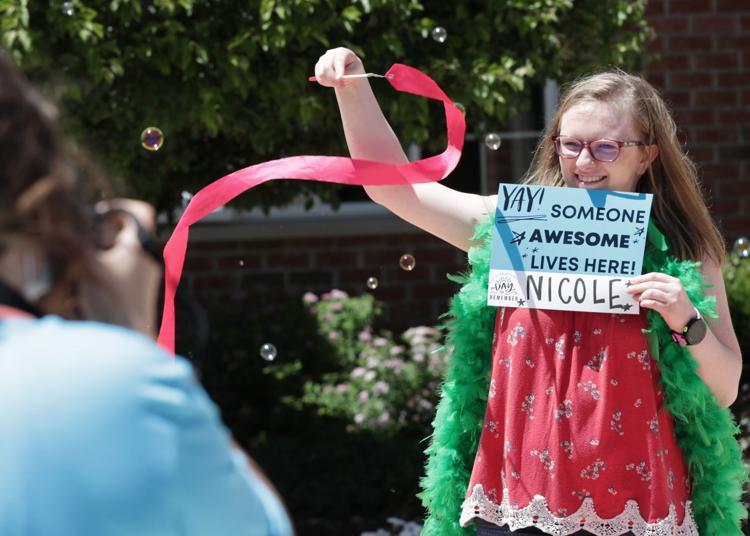 VilasZoo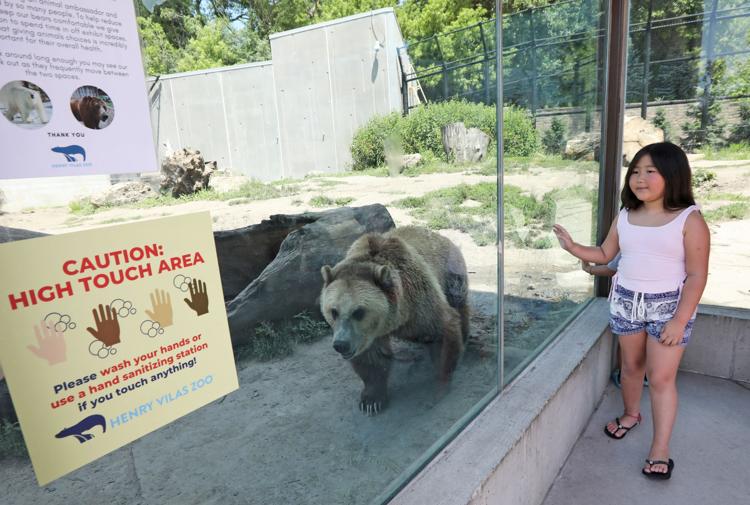 RoshHashanah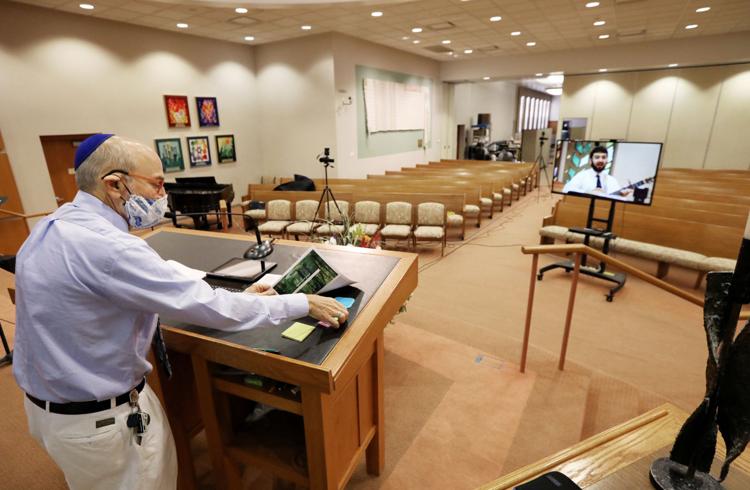 Requiring masks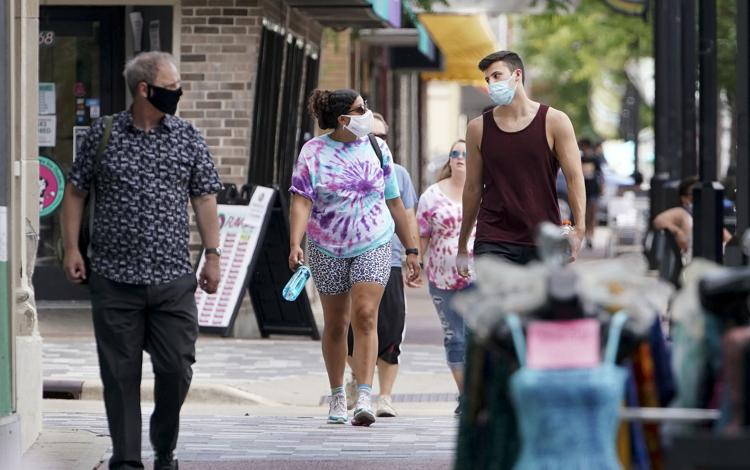 In-person absentee voting begins
Middleton High drive-up graduation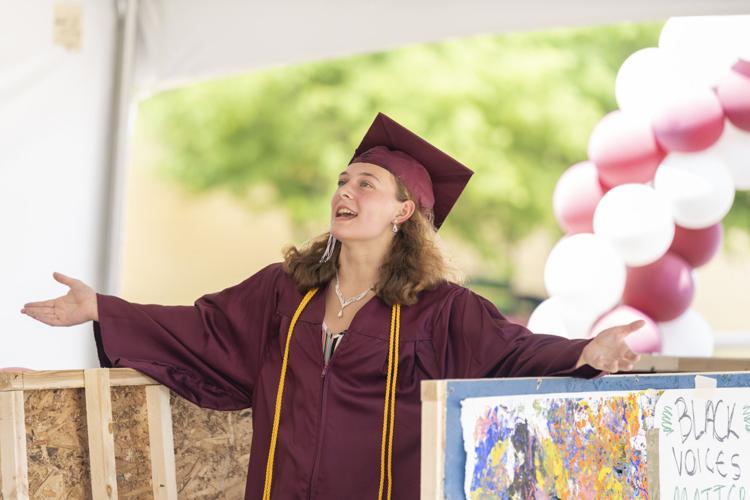 Anti-mask protest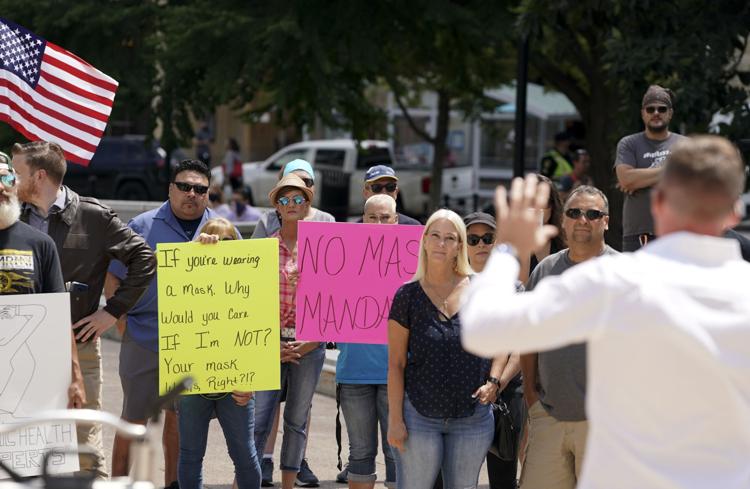 Making COVID-19 masks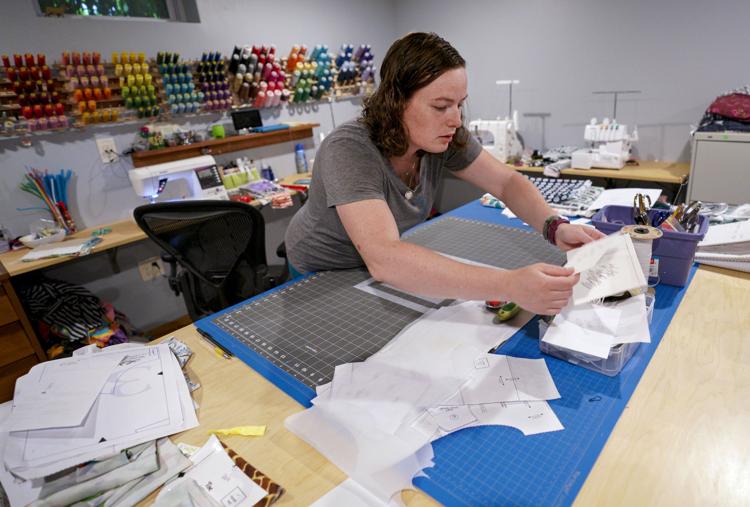 Shortage of coins
Goodman Pool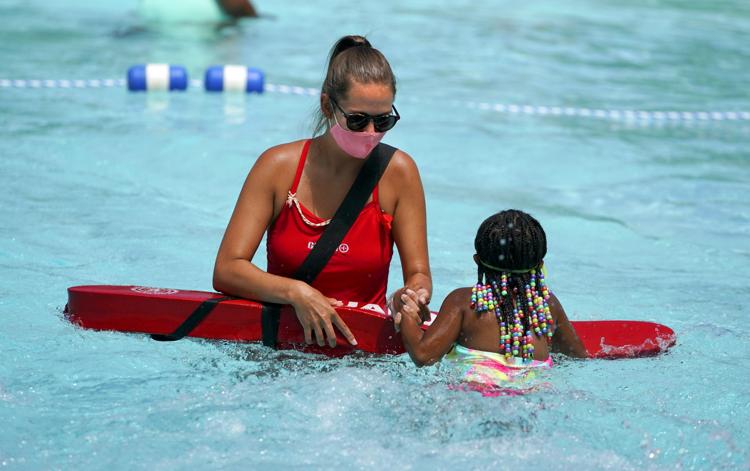 Goodman Pool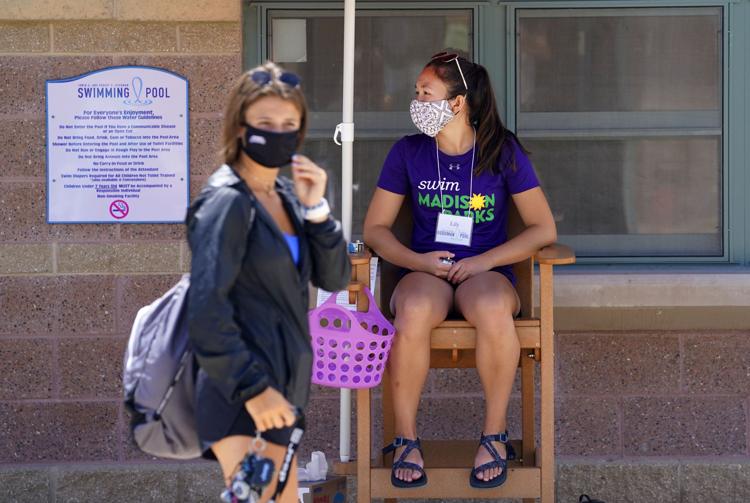 YMCA summer camp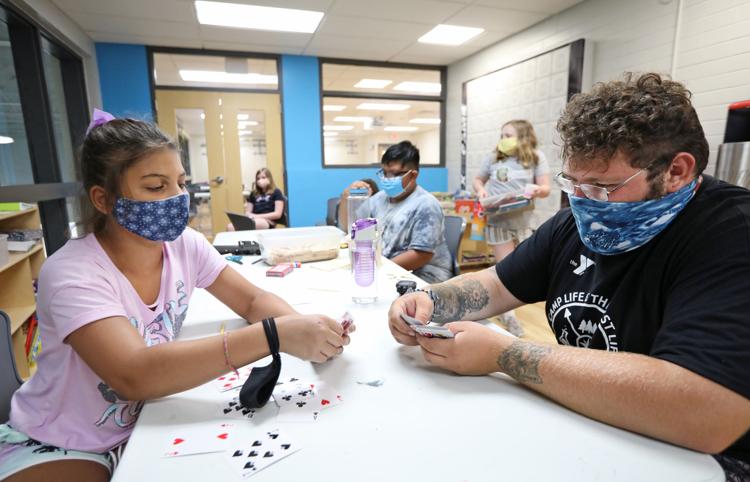 100,000 masks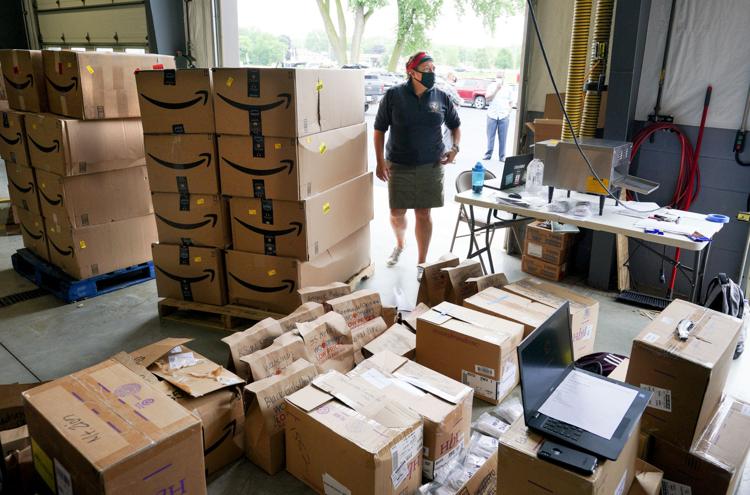 Contact tracing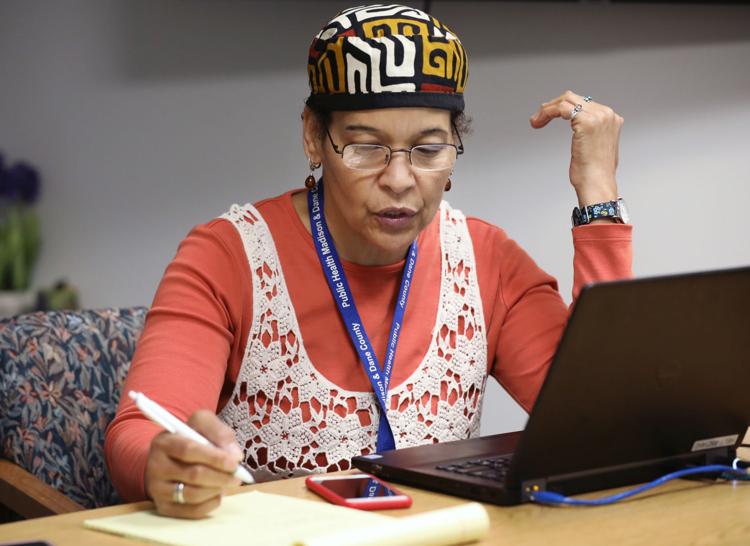 Doctor talking to patient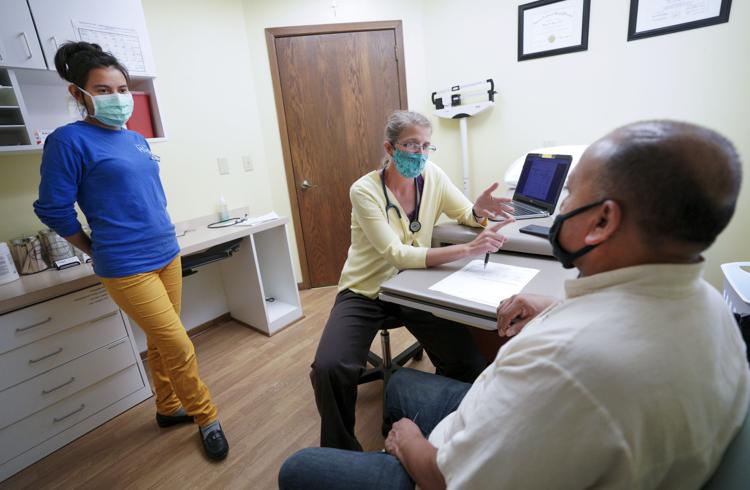 Outdoor class at Pinnacle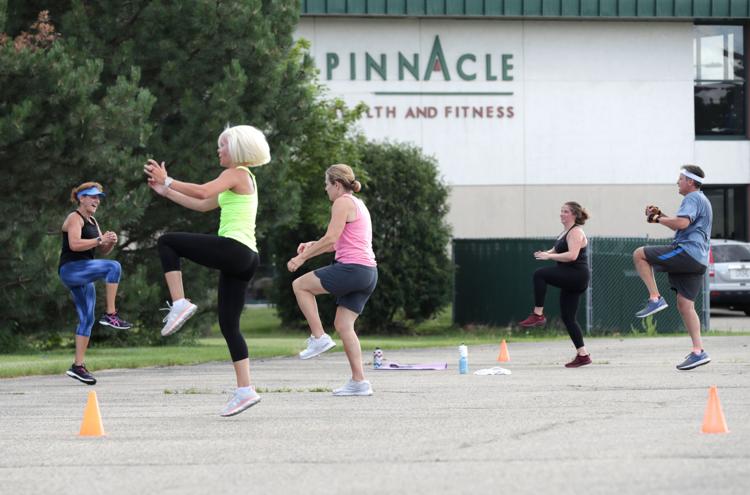 Punching bag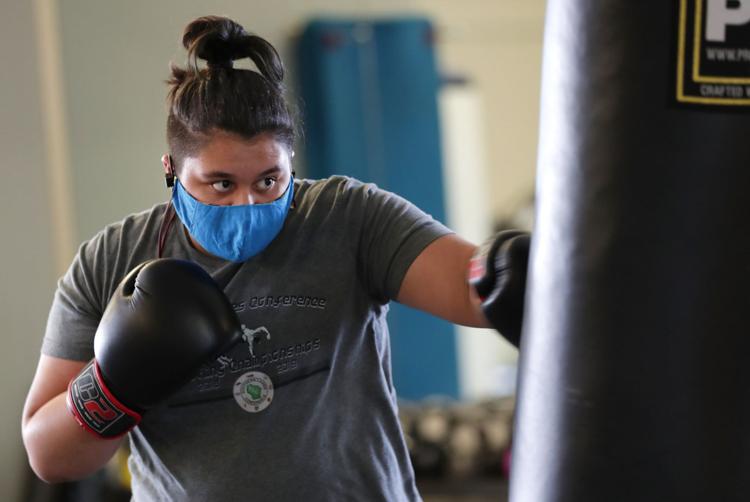 Starlite 14 drive-in theater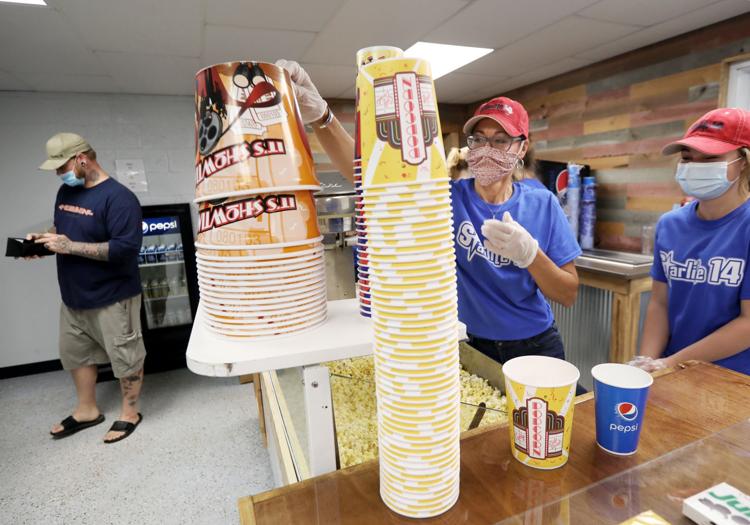 Starlite 14 drive-in theater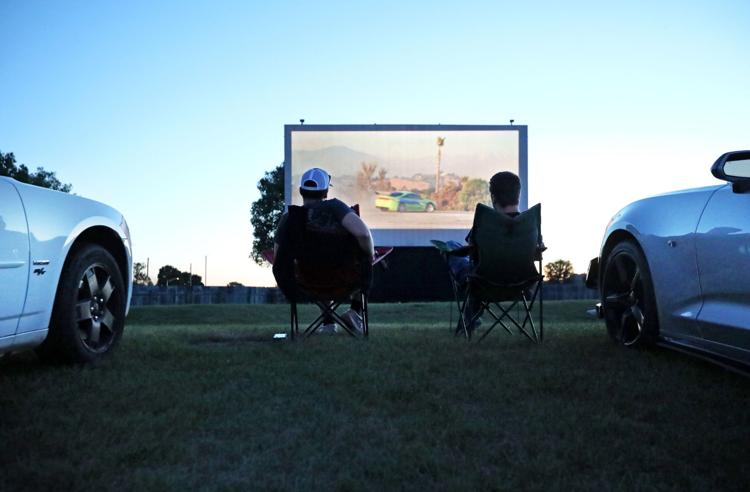 Masks to be required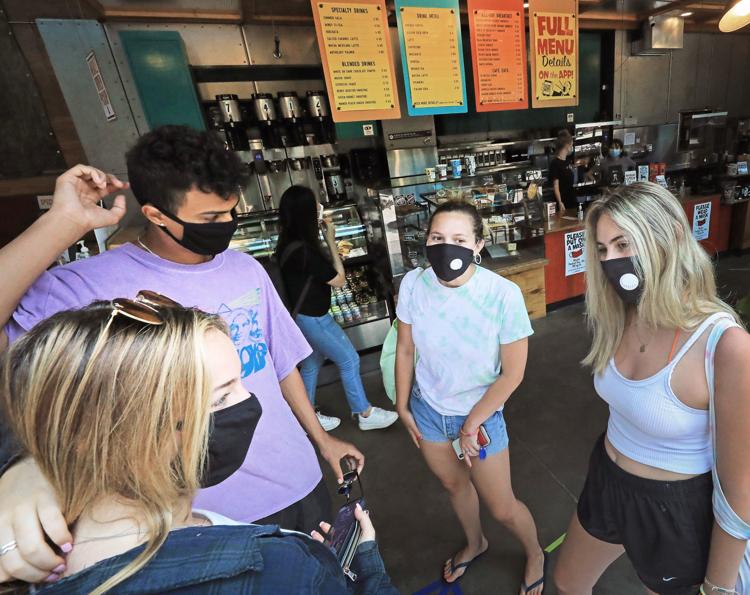 News conference on masks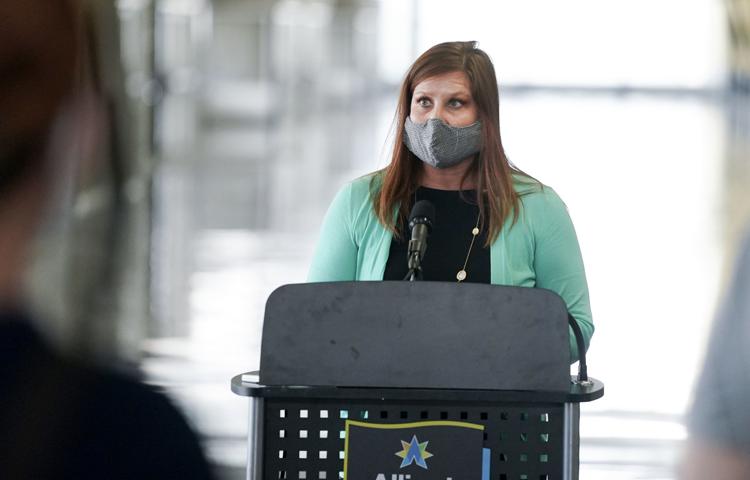 Covid cleaning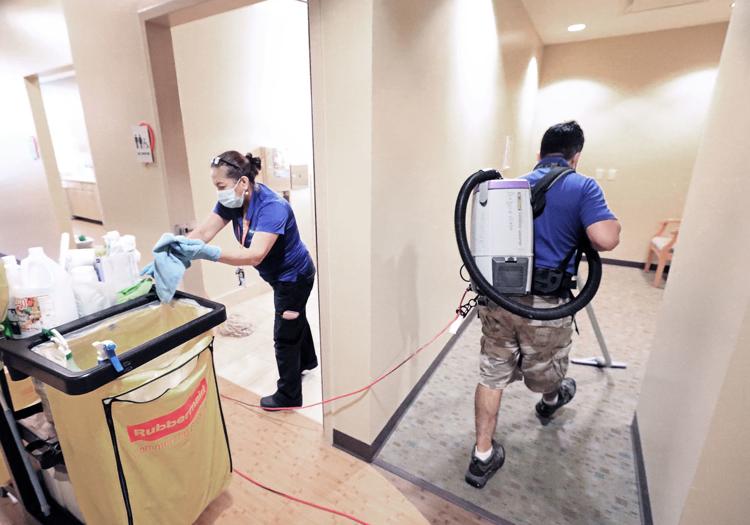 Bar closings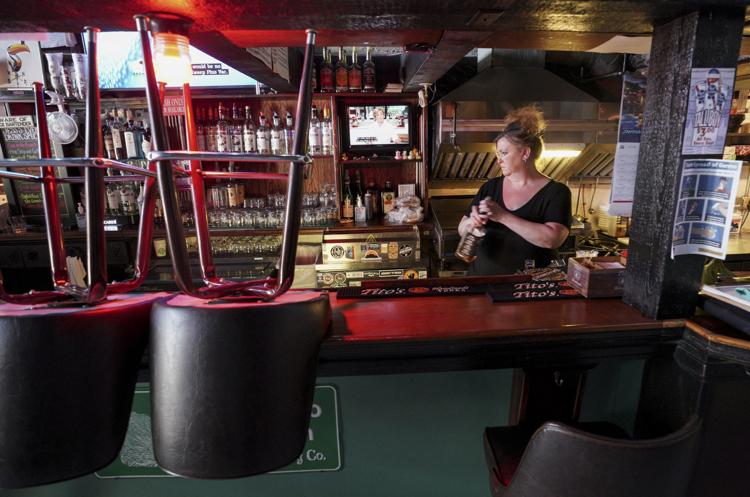 Homeless camps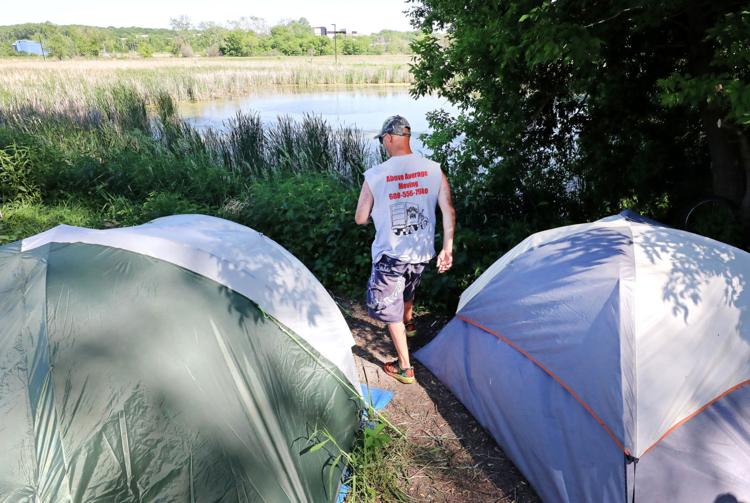 Homeless camps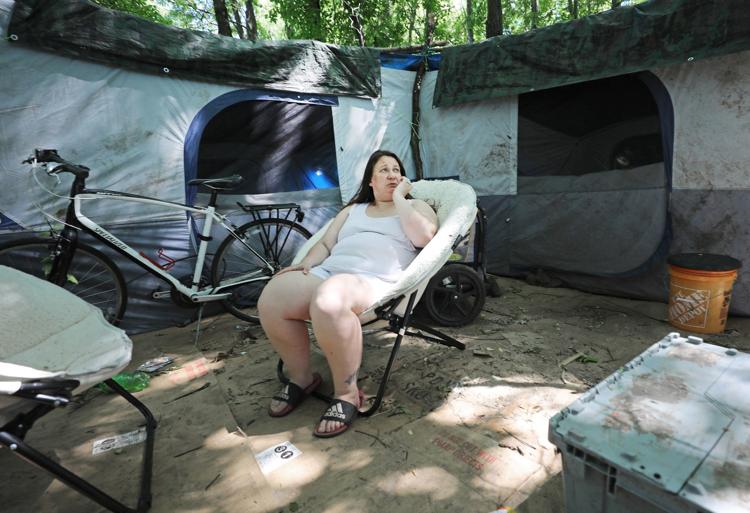 Testing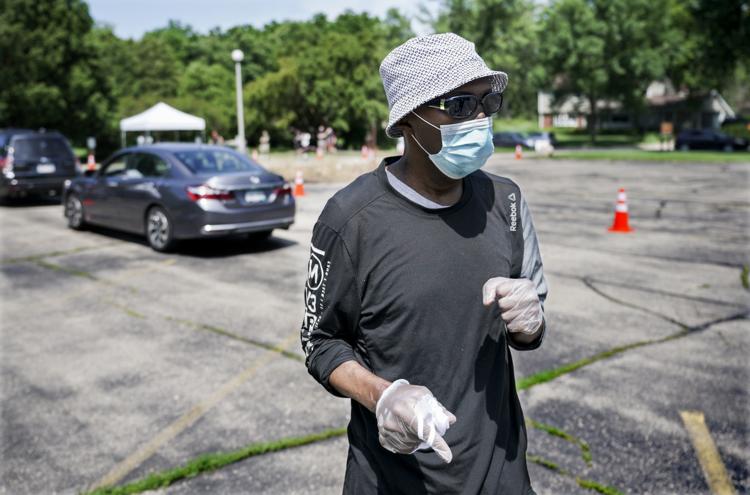 Testing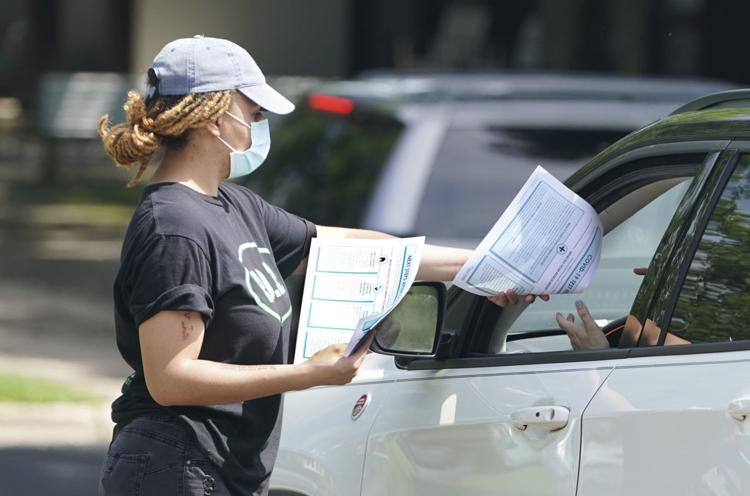 Virus testing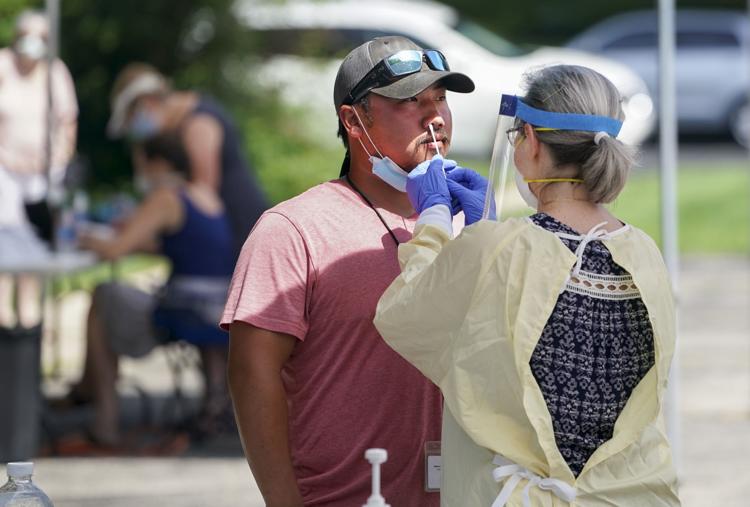 Henry Vilas Zoo reopens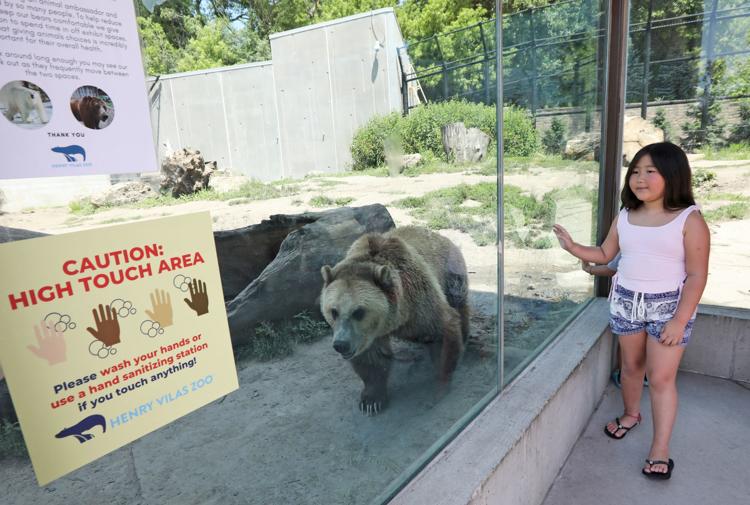 Union Terrace reopening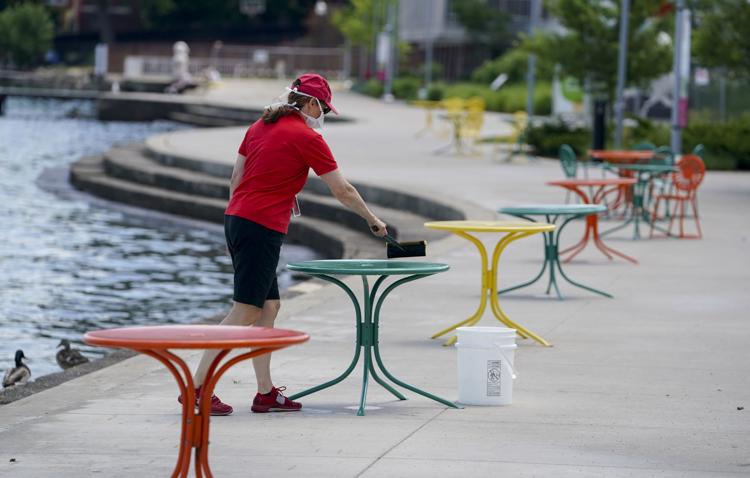 A Day to Remember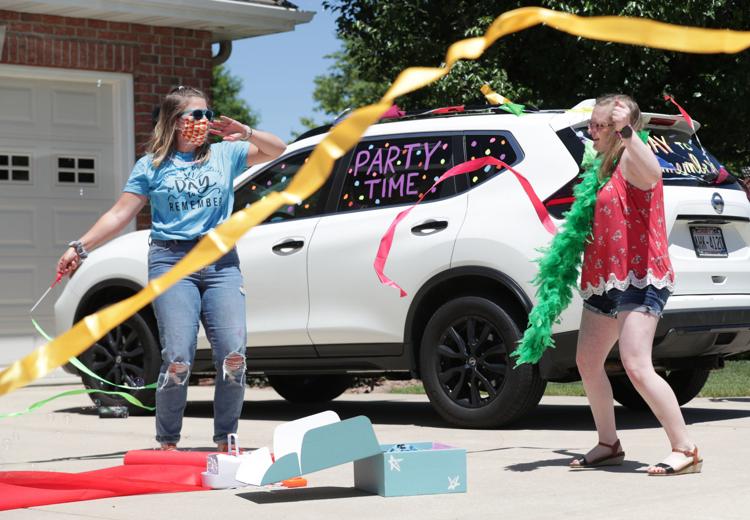 West High grads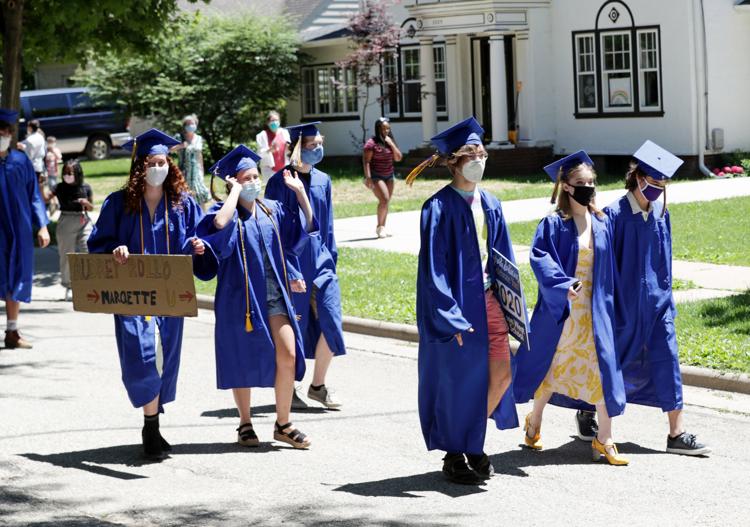 Pool openings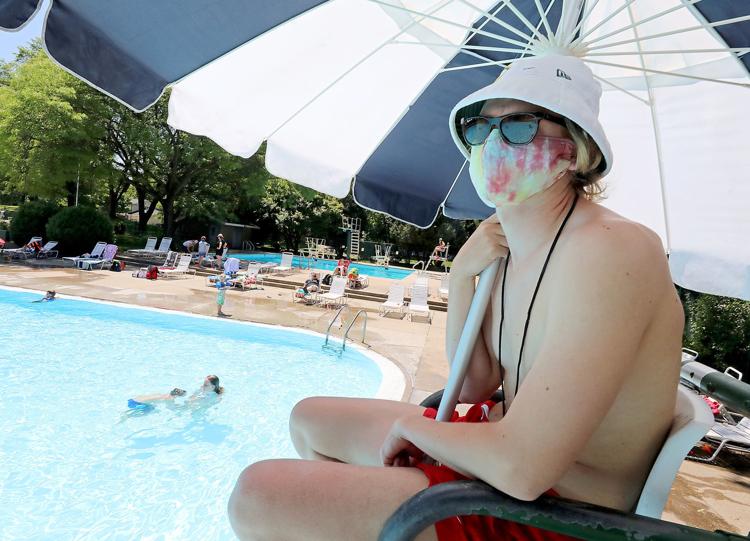 Grads on the Yahara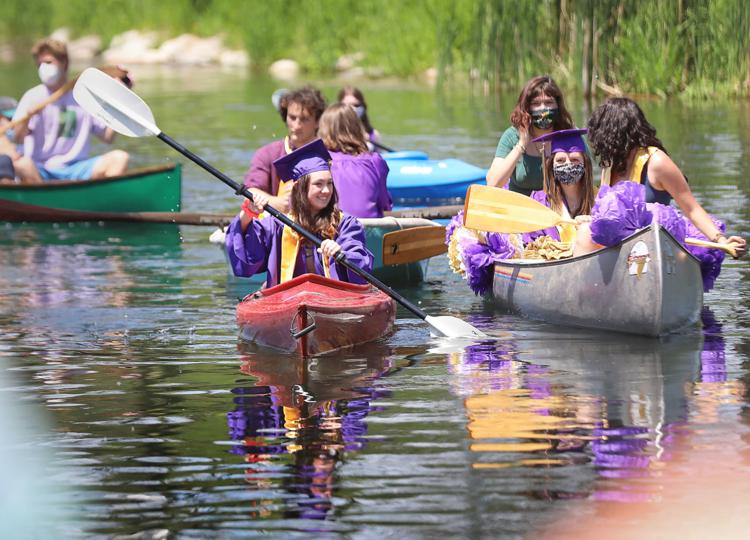 Fifth-grade graduation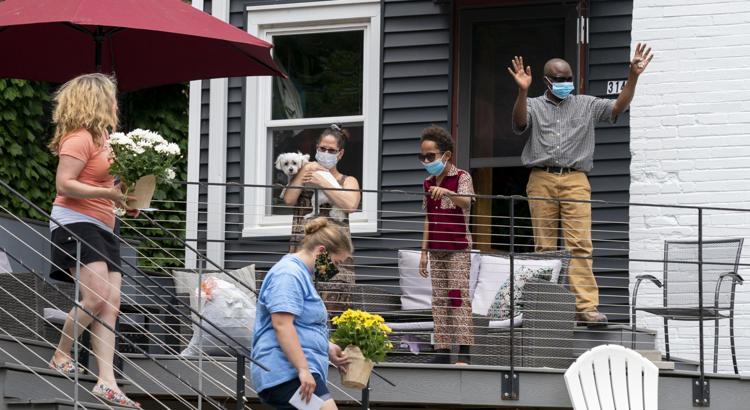 Tribes battling steep losses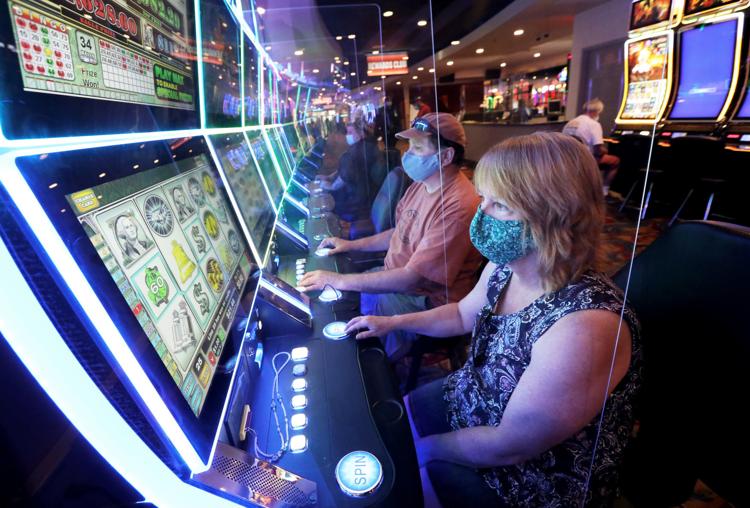 COVID-19 openings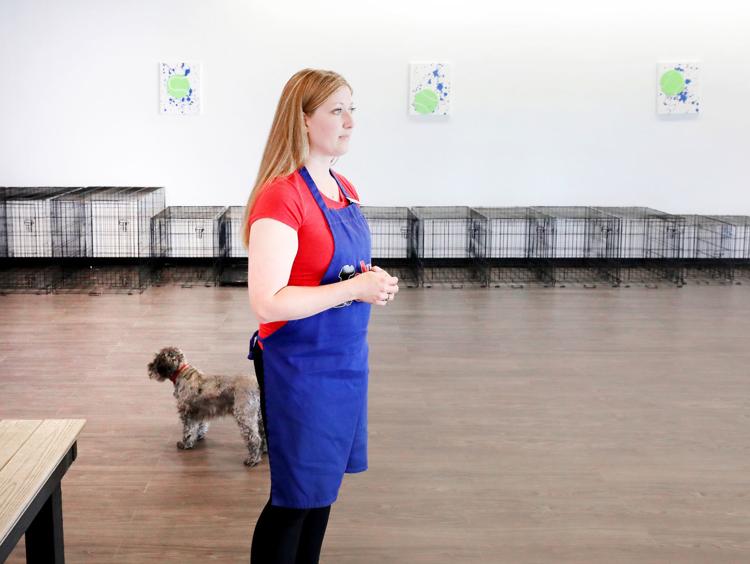 Picking up belongings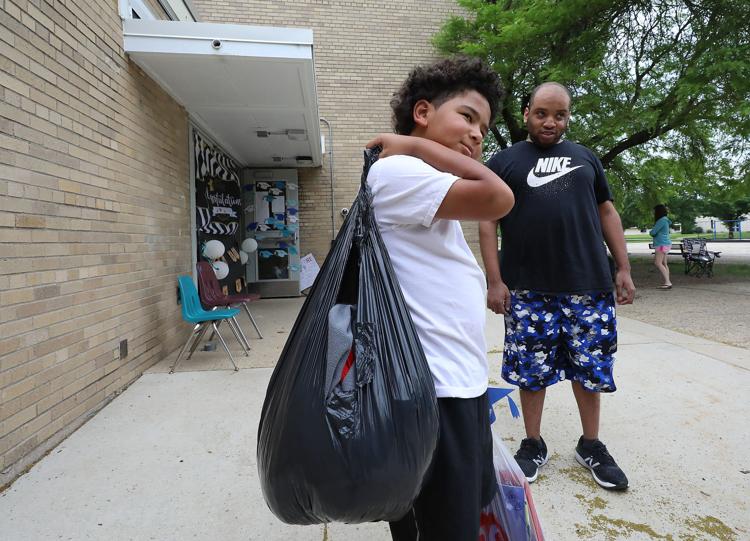 Downtown Businesses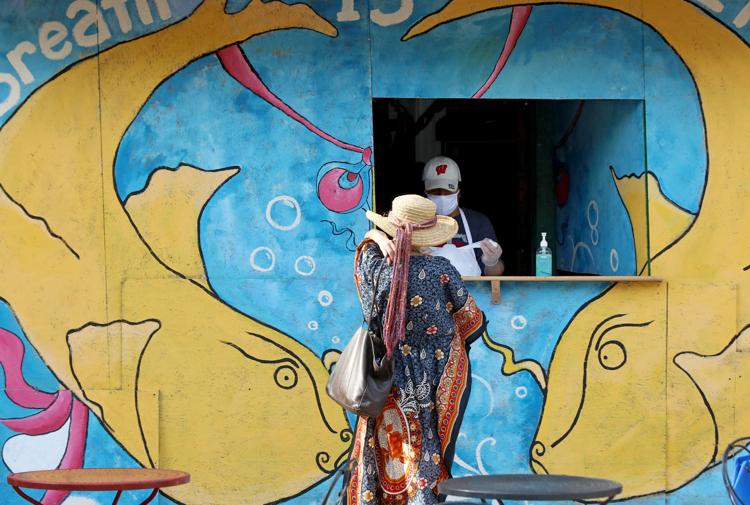 Covid transportation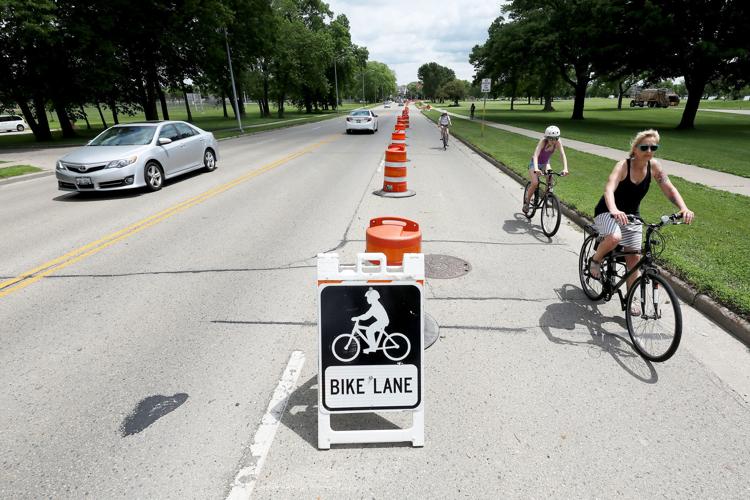 Church capacities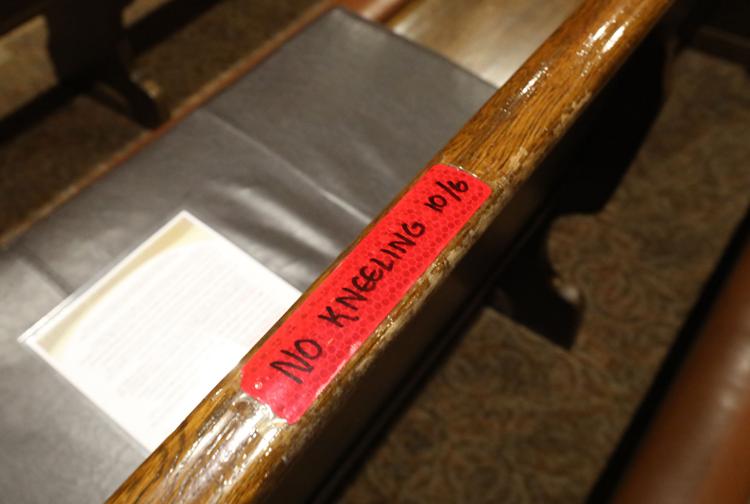 Church capacities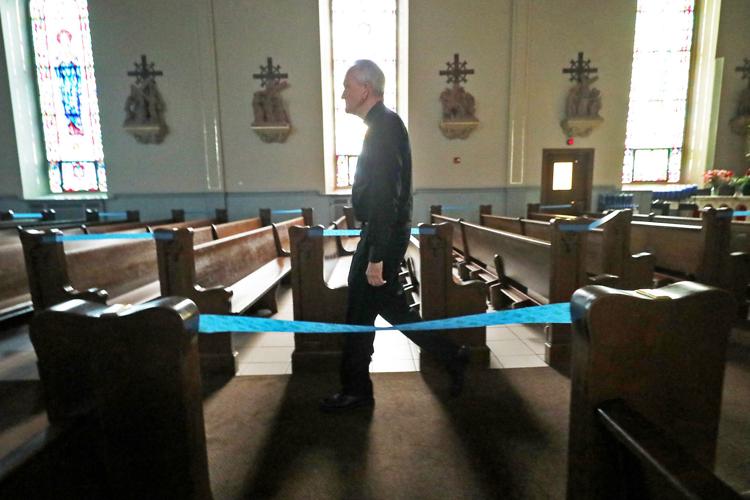 Prepping for reopening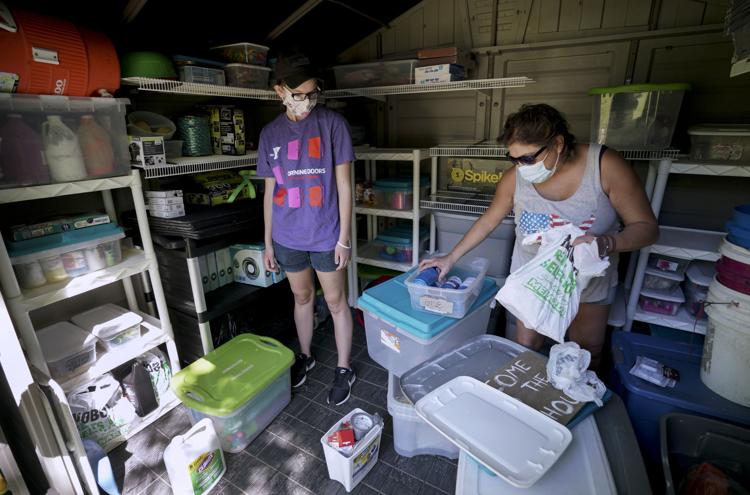 Warner Park - screening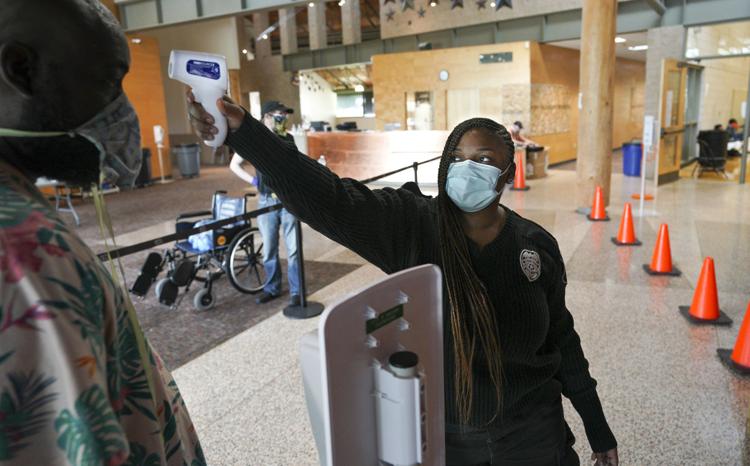 Outdoor Dining East Main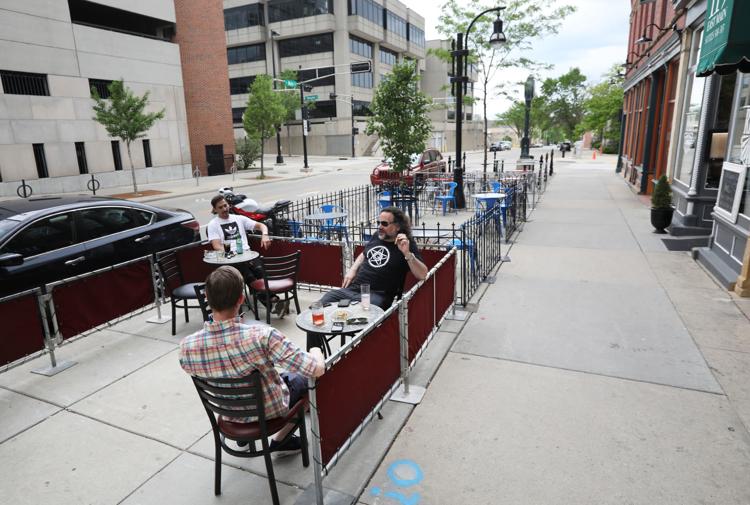 Spacing out customers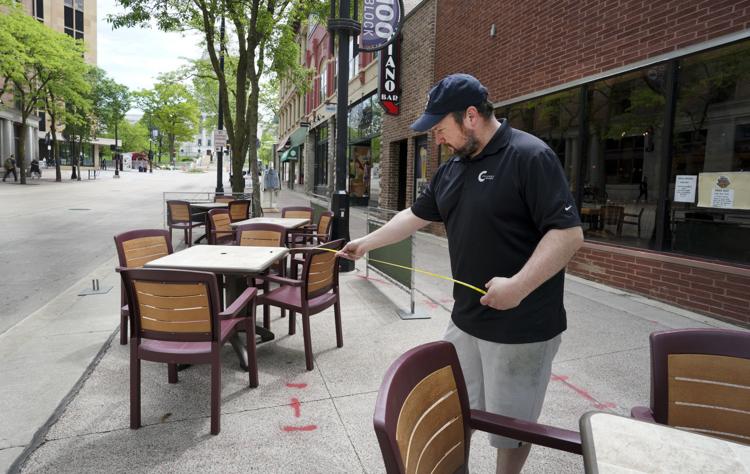 Getting a tattoo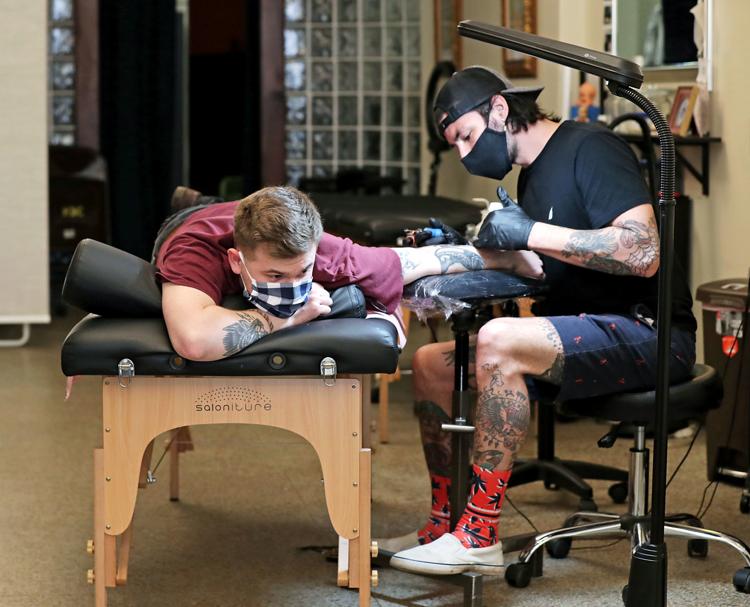 Memorial Day ceremony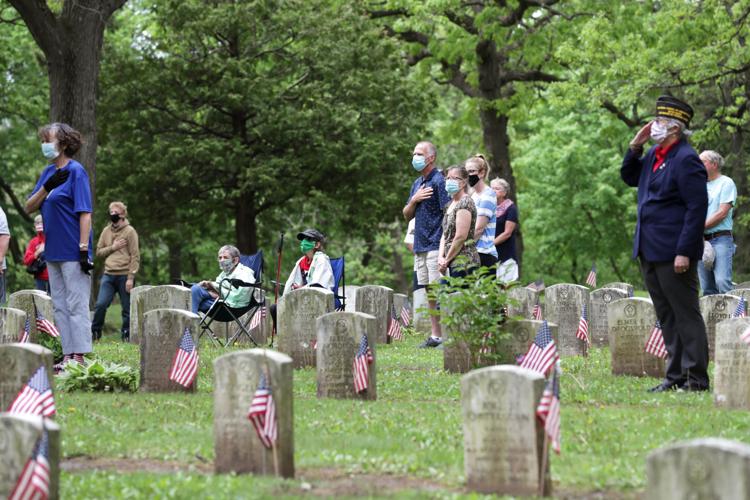 Memorial Day weekend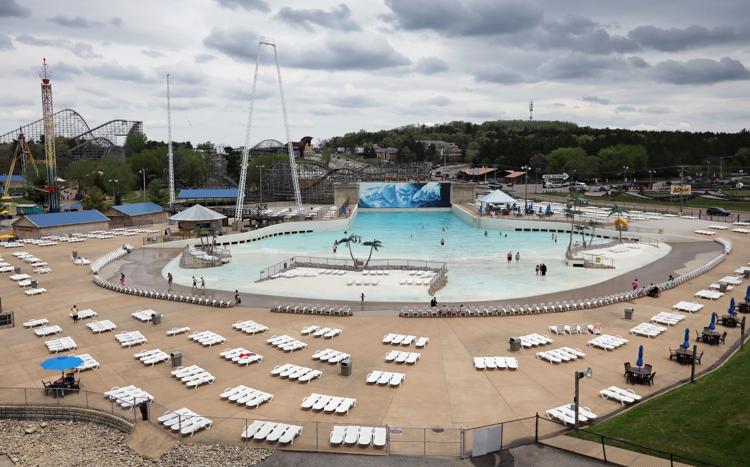 Tom Diehl, Tommy Bartlett Show not opening 2020, State Journal photo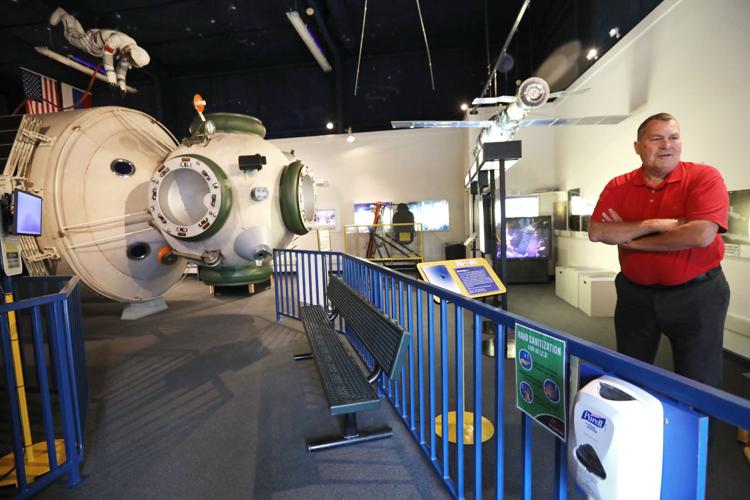 Salons Opening
Fitness openings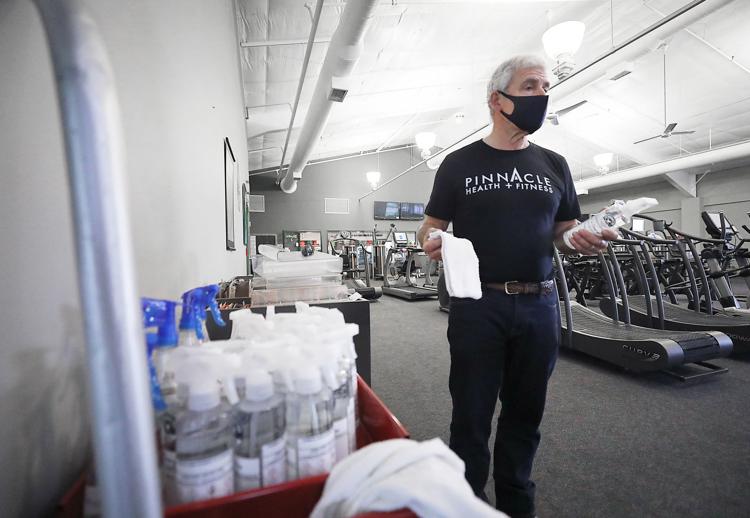 Duck Pond Drive-In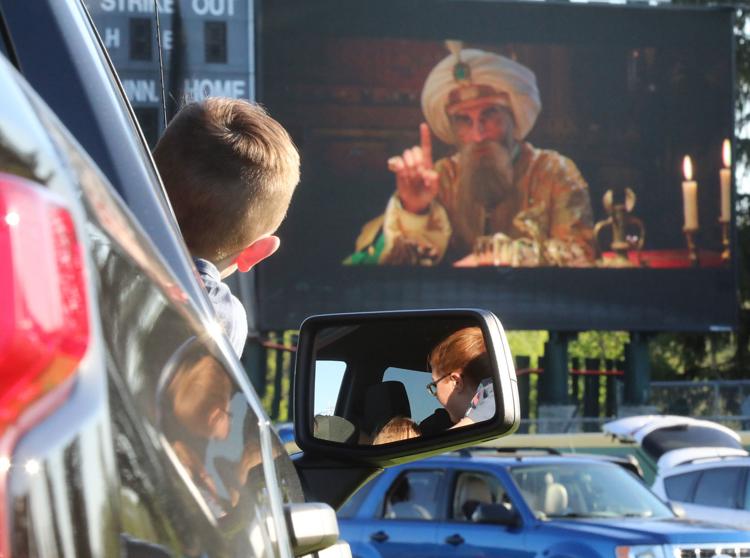 Memorial Union crowd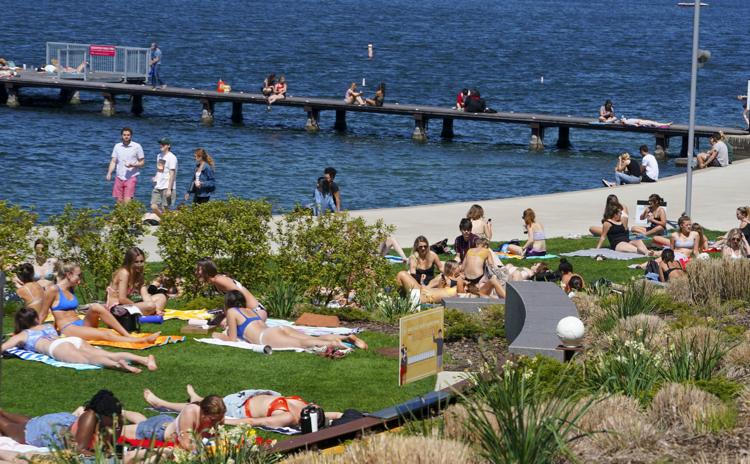 Child care at YMCA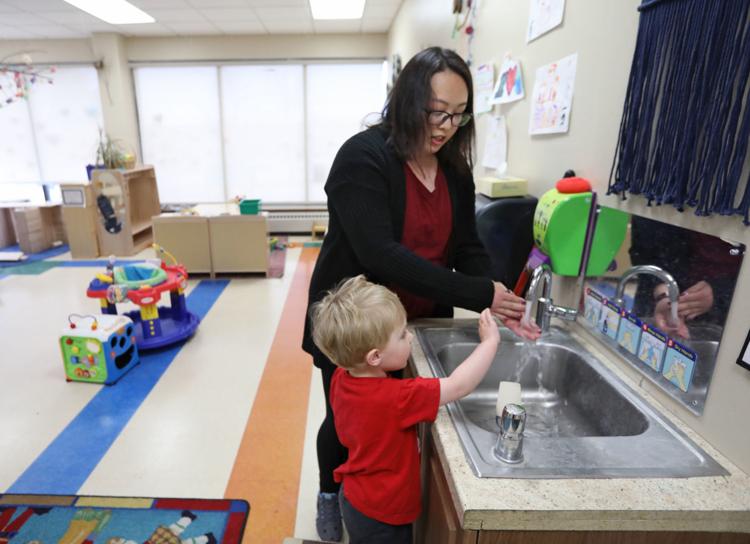 Bikers on Arboretum Drive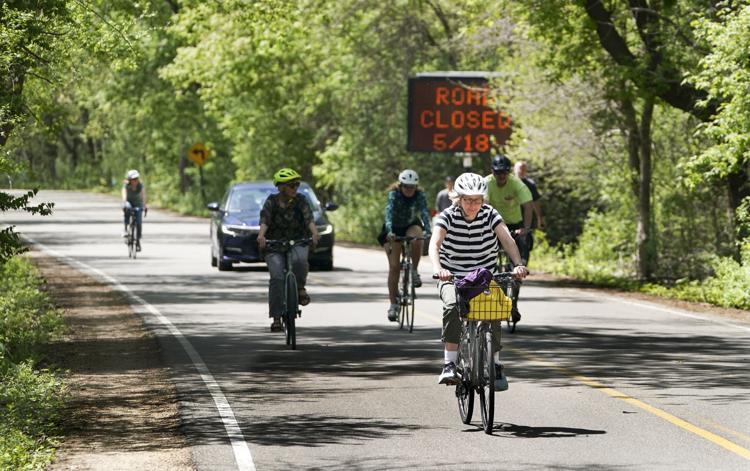 Brittingham Boats
Restaurant open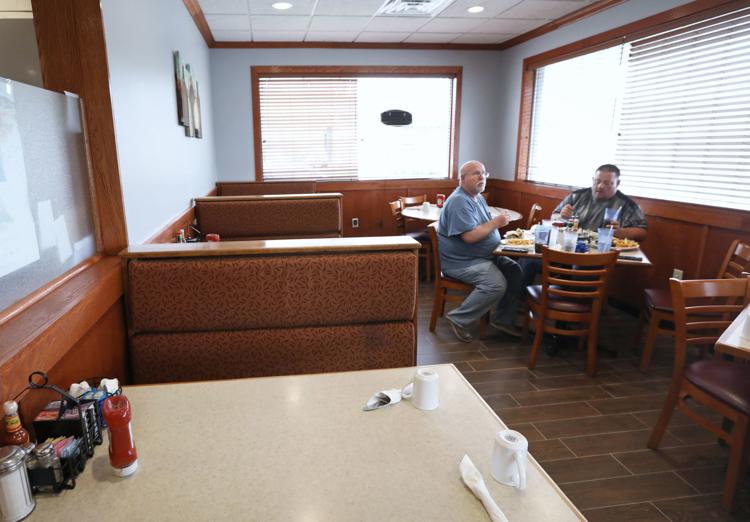 COVID-19 businesses reopen
Restaurant, bars reopen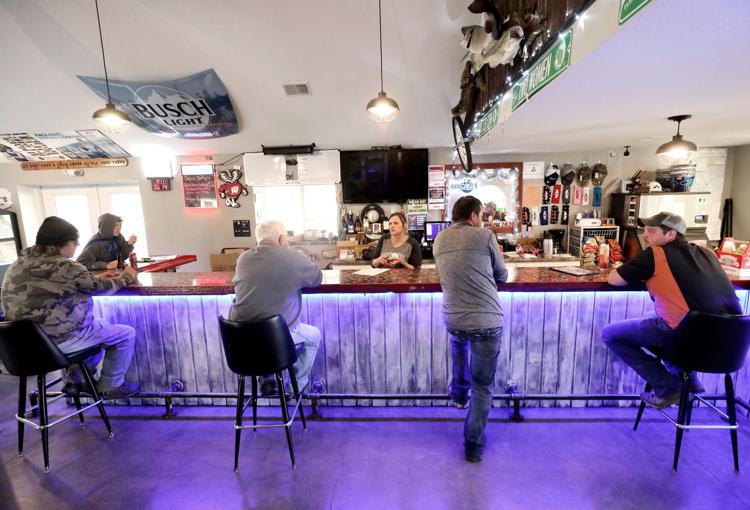 Dentist with patient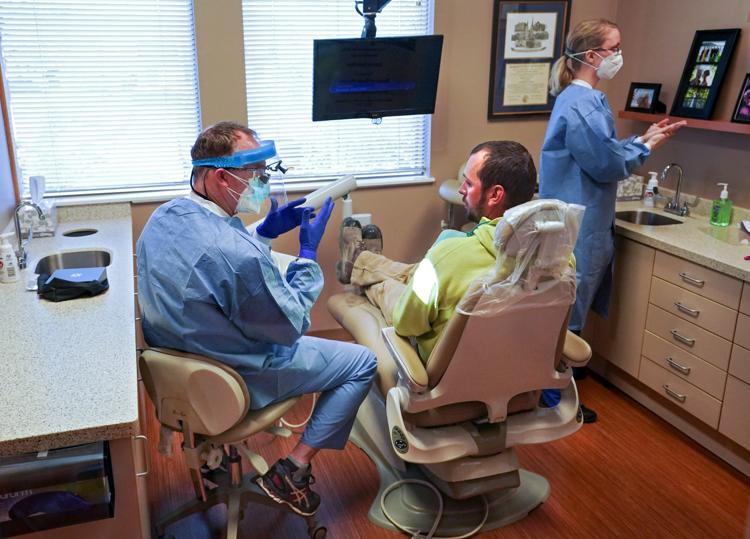 Dane County institutes order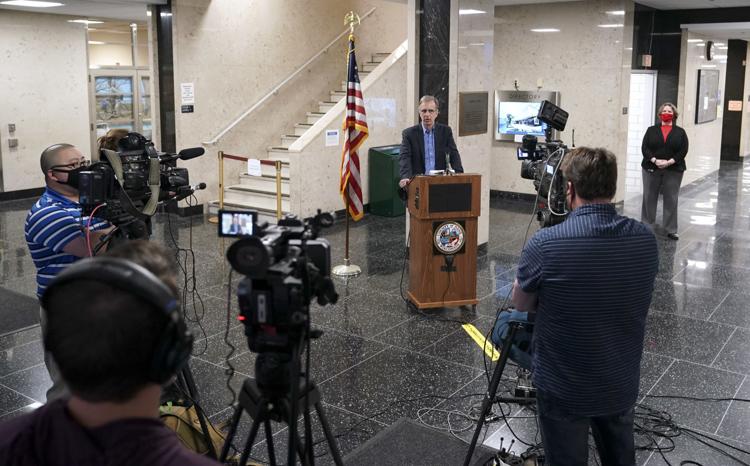 Carry-out food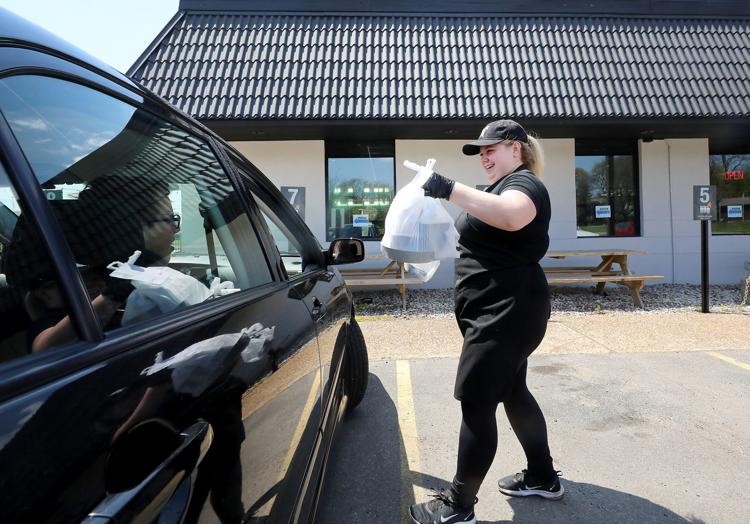 Small retailers reopening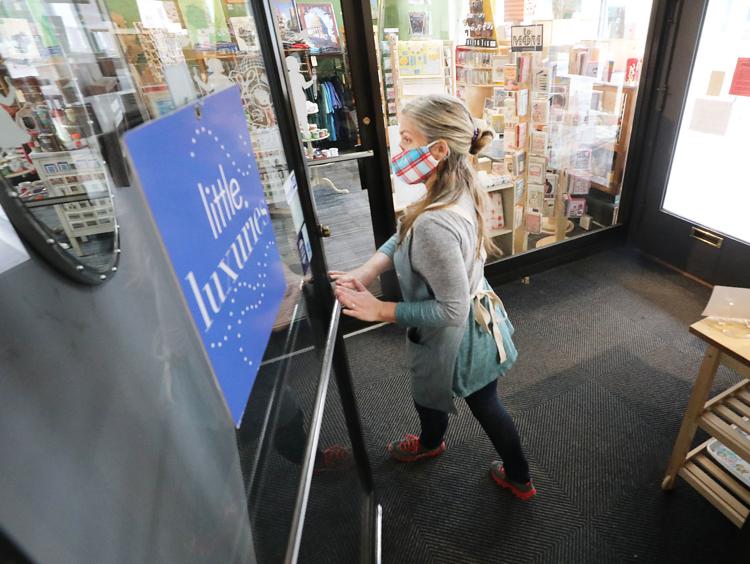 Shoe store reopening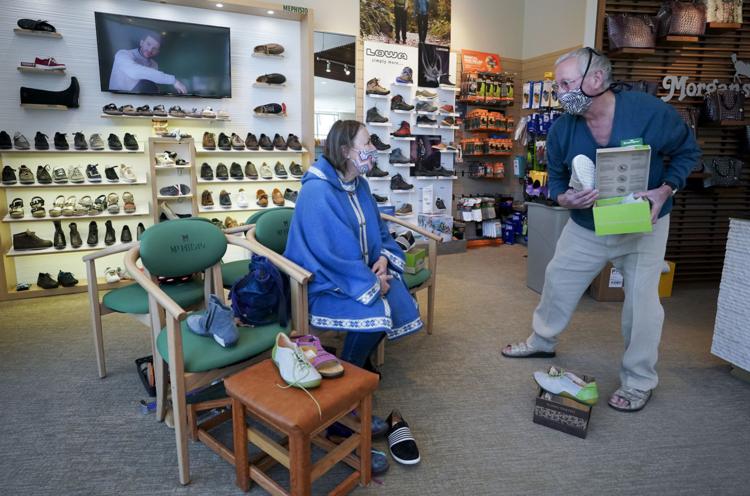 COVID 19 testing site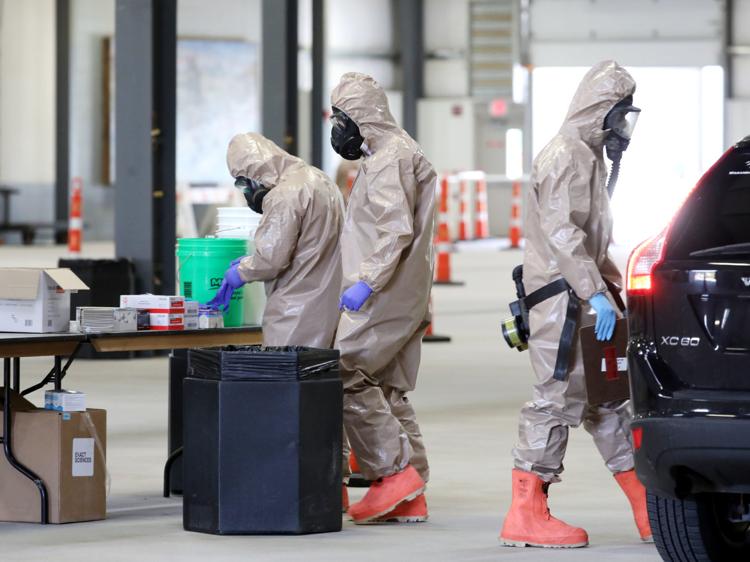 COVID 19 testing site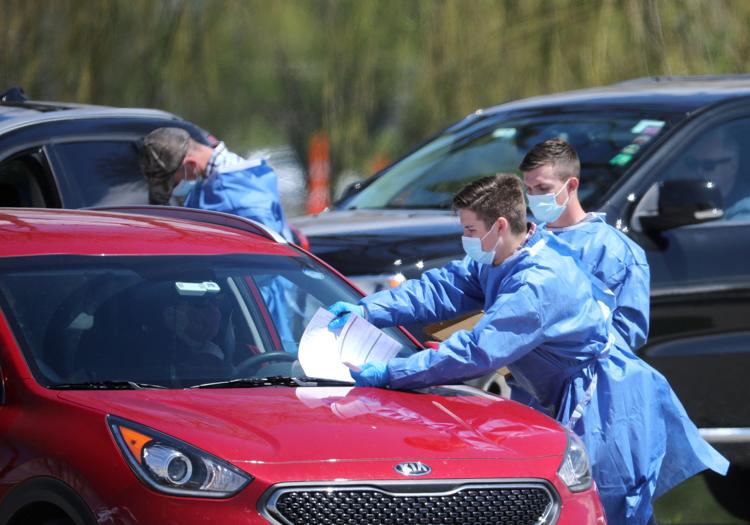 UW-Madison virtual graduation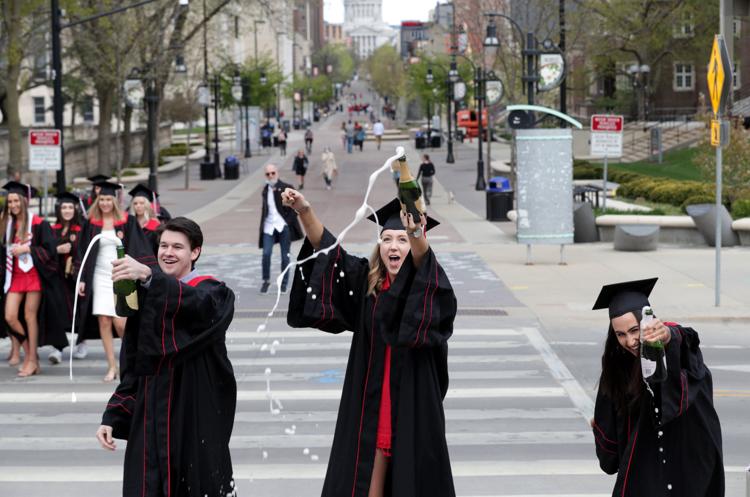 Monona Library Curbside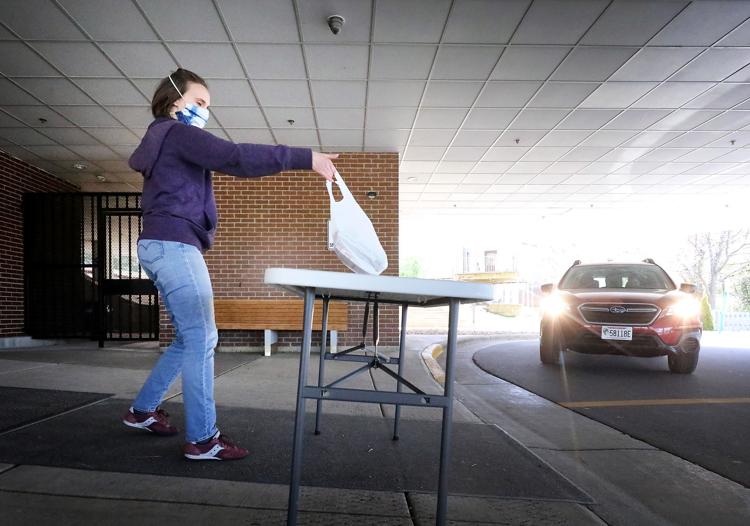 COVID-19 meat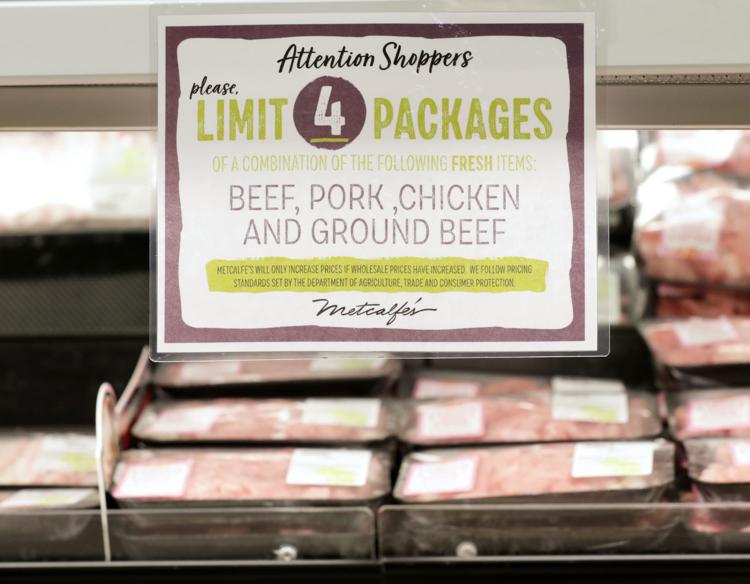 Homeless in parks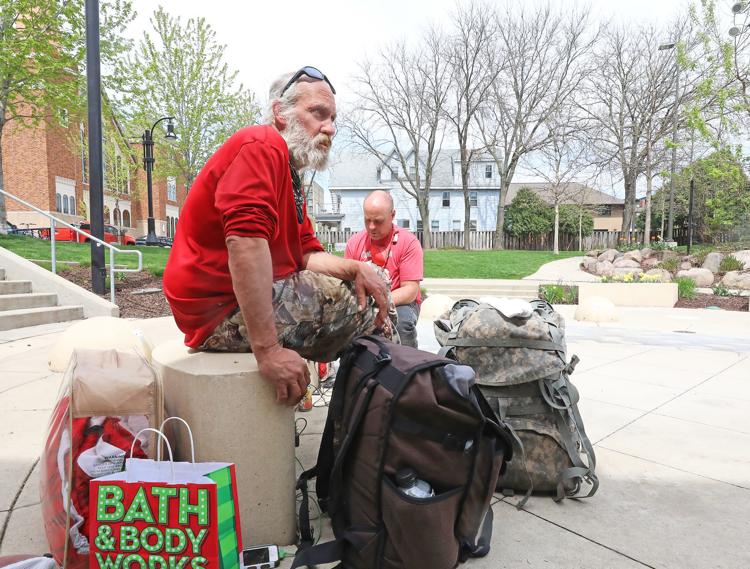 UW Commencement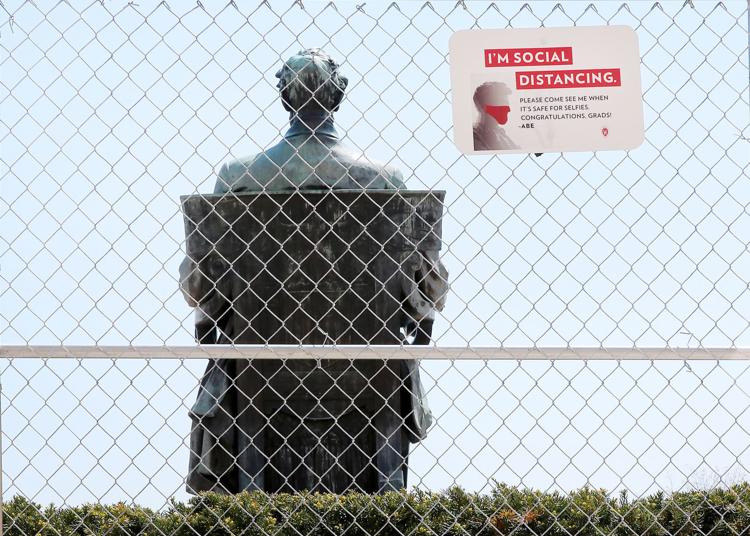 River Food Pantry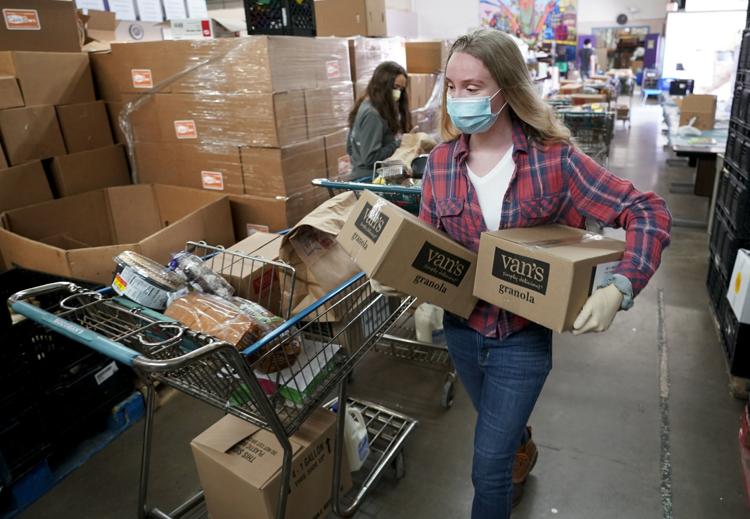 Dane County tourism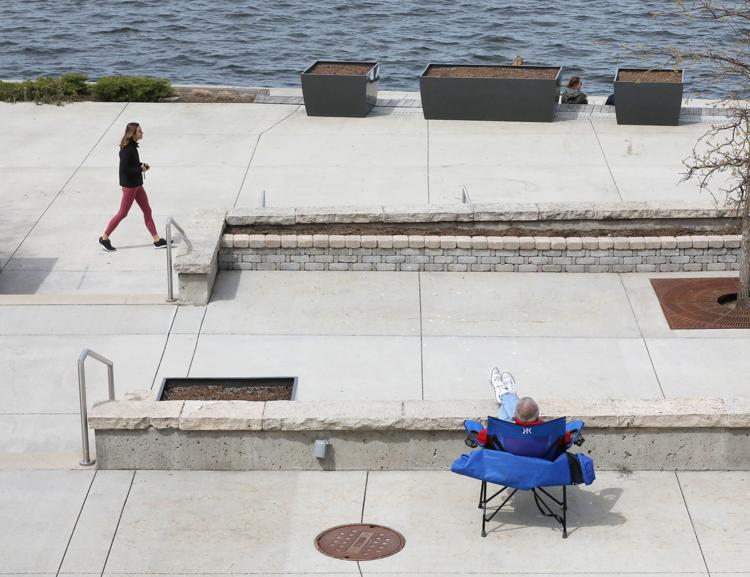 "Outside Looking In: A Drive-Thru Exhibition"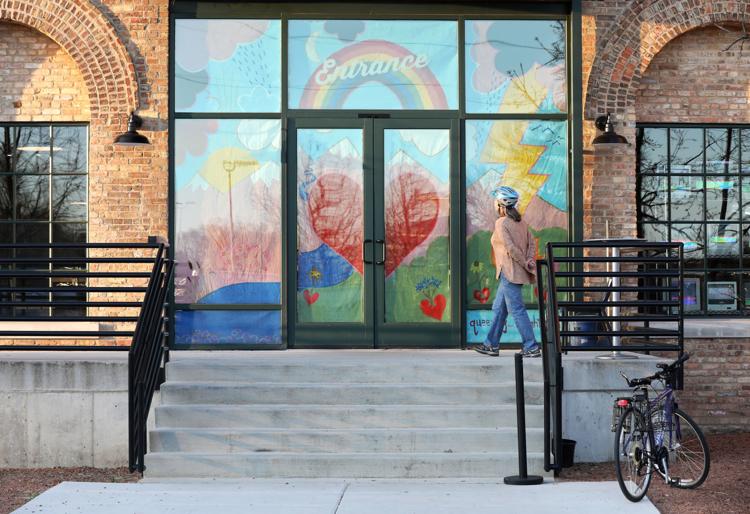 COVID-19 Menards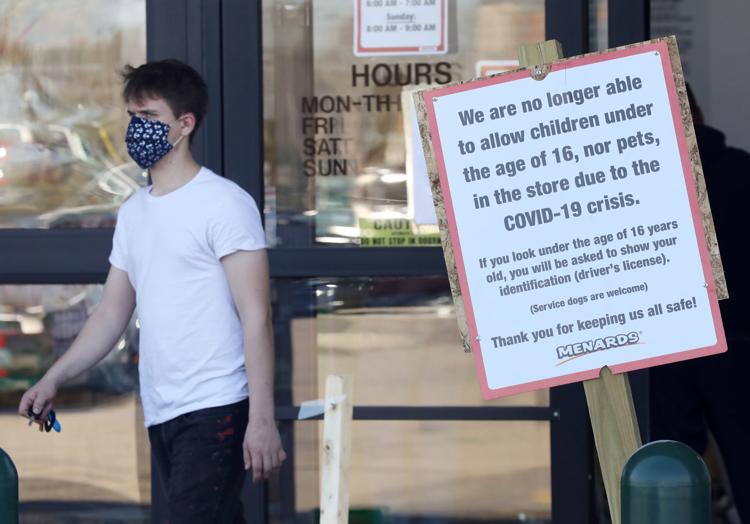 Covid Assembly Hearing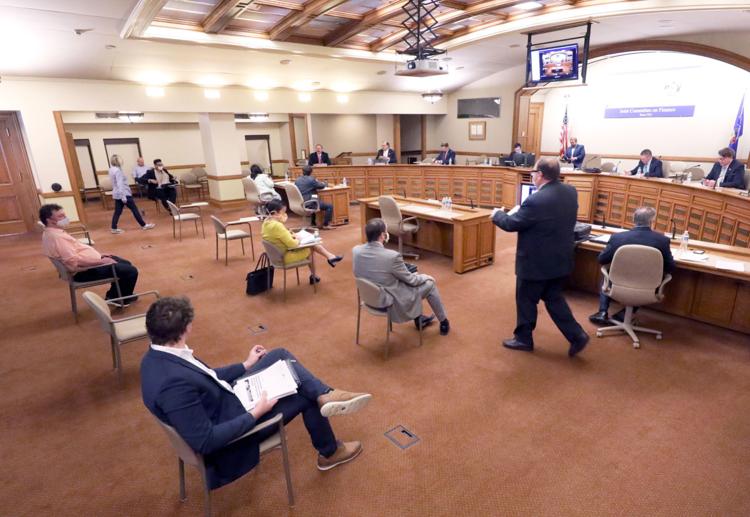 UW furloughs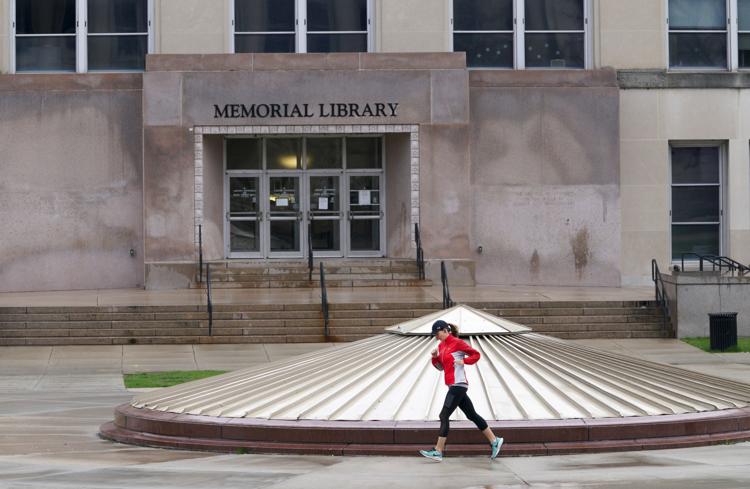 Stay safe, Badgers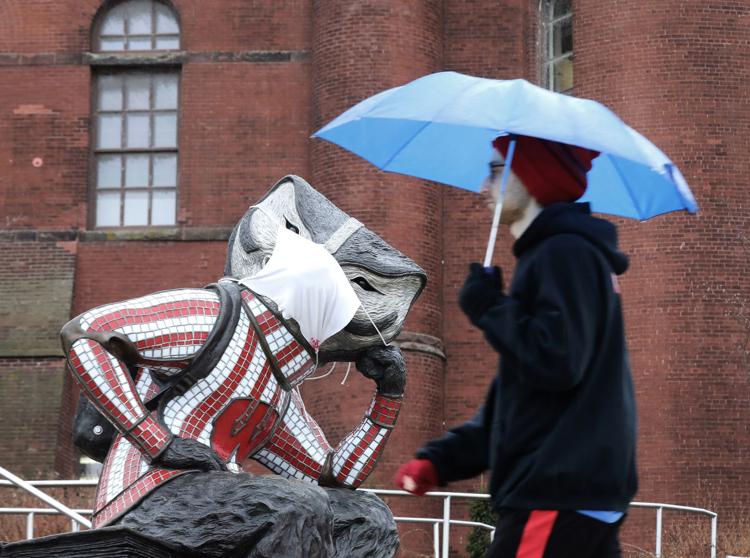 Celebrating 103 - From a distance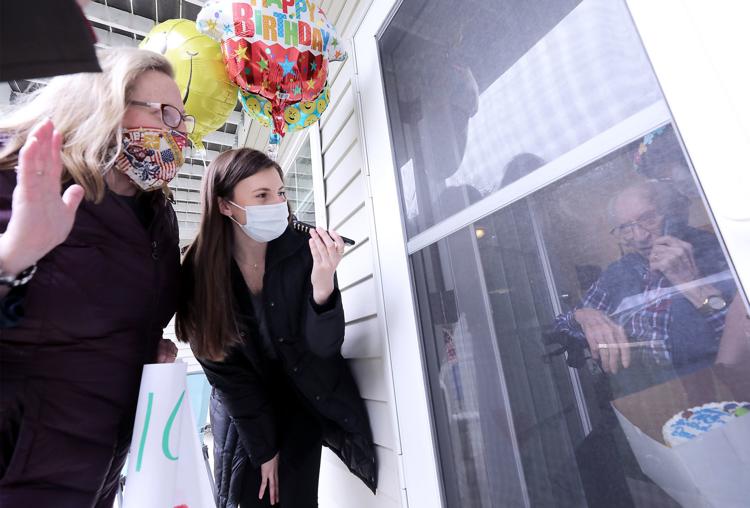 COVID-19 protest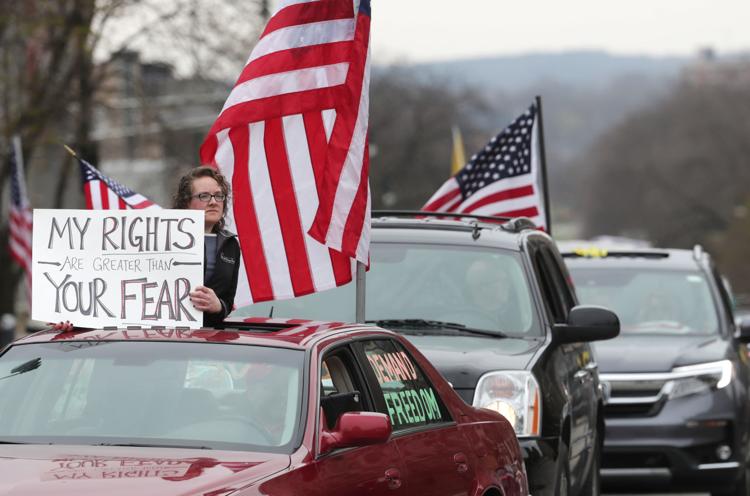 COVID-19 candle installation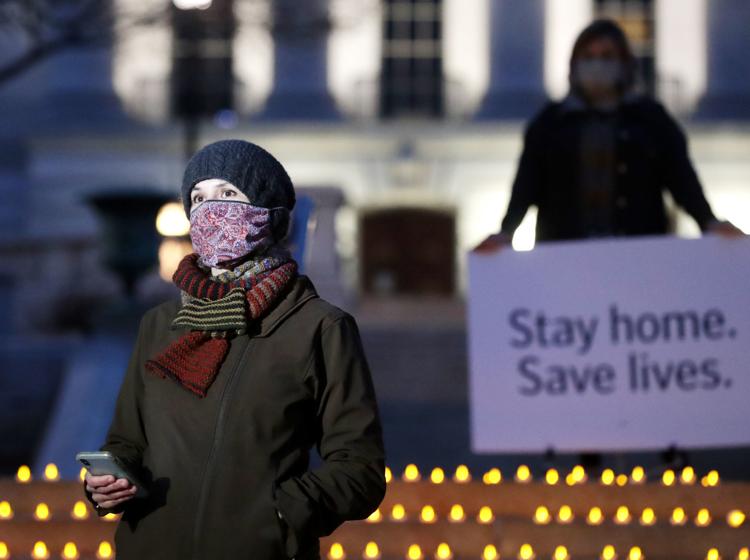 COVID-19 candle installation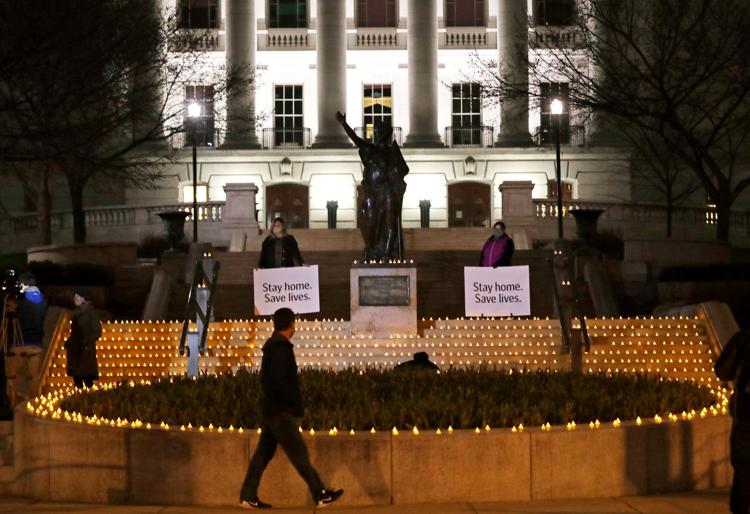 A fishing opener amid COVID-19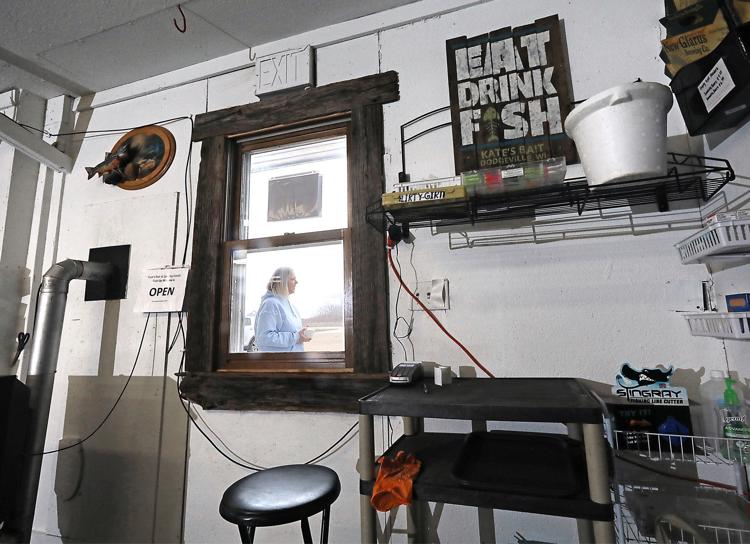 COVID-19 UW-Madison students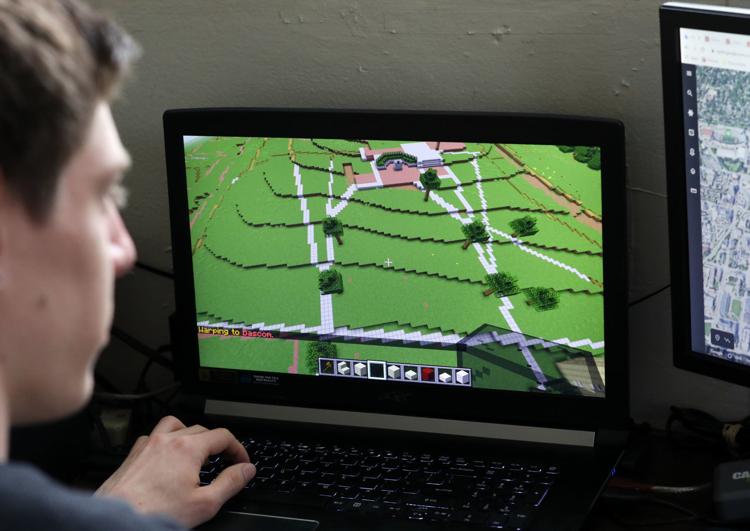 Covid Public Employees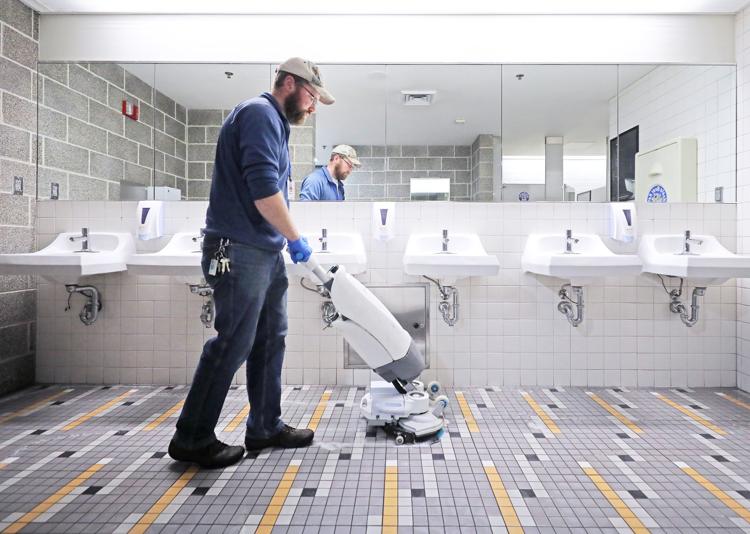 Act of Appreciation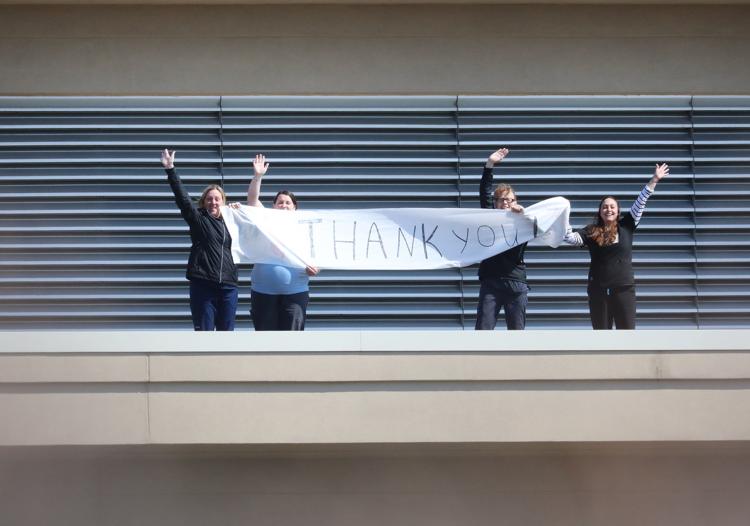 Brazelton with video screen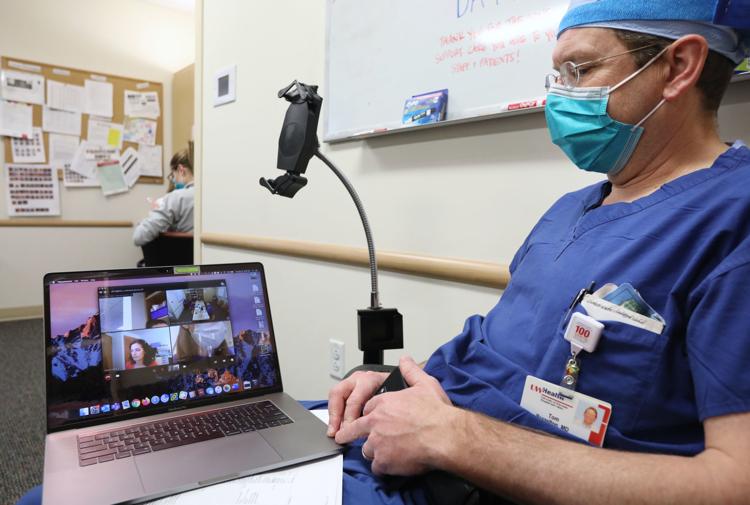 Saris stays busy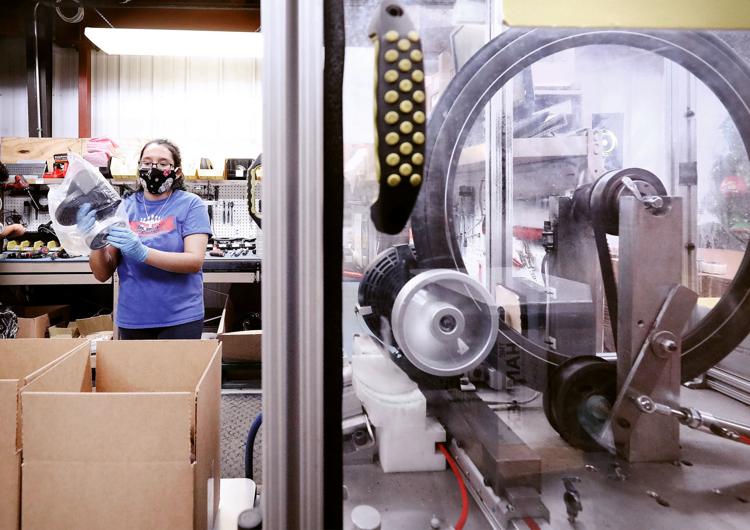 Absentee ballots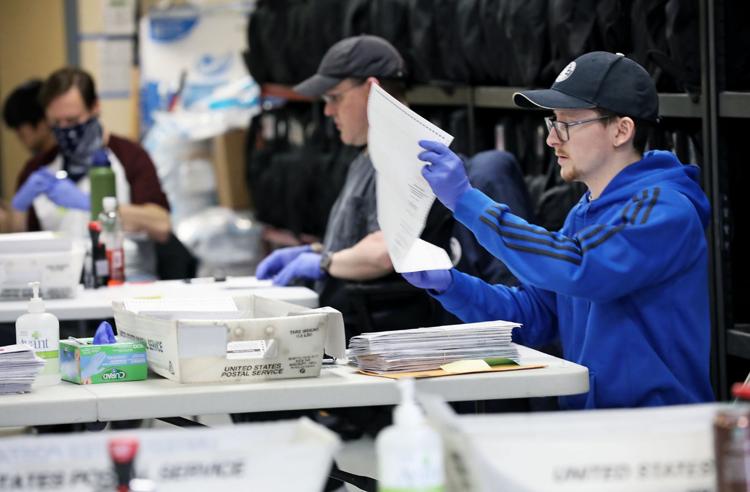 UW Covid Testing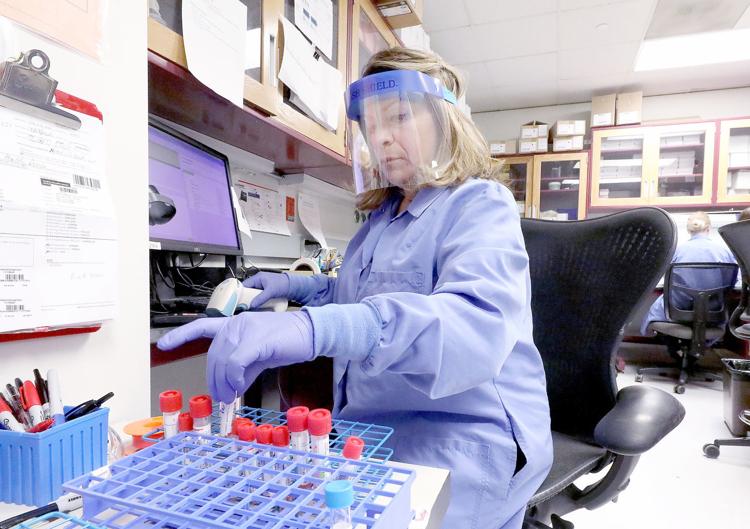 Covid State Parks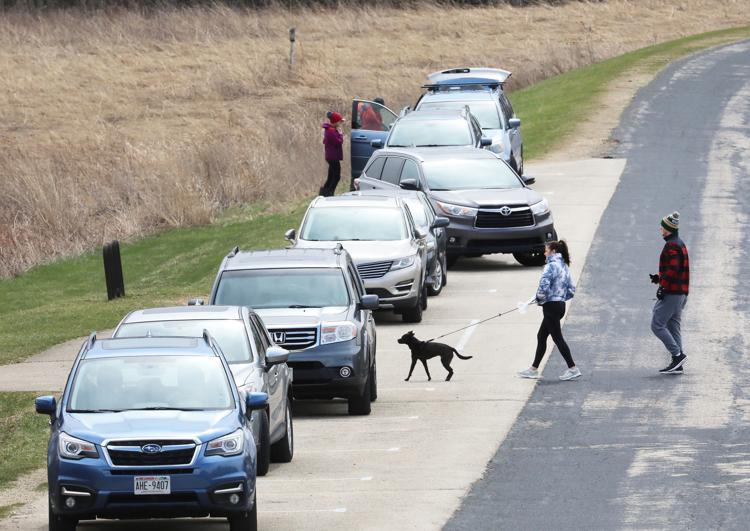 Easter baskets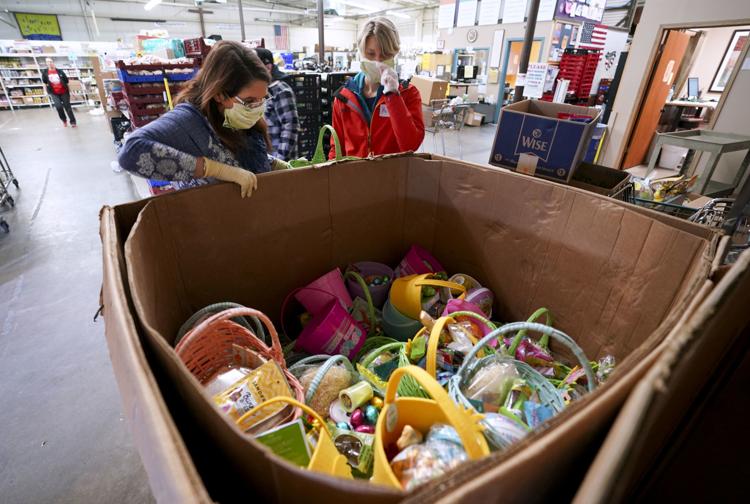 As social distancing progressed into an official order to stay in our homes, Madison has started to look more like an empty shell rather than …
Election Day with COVID-19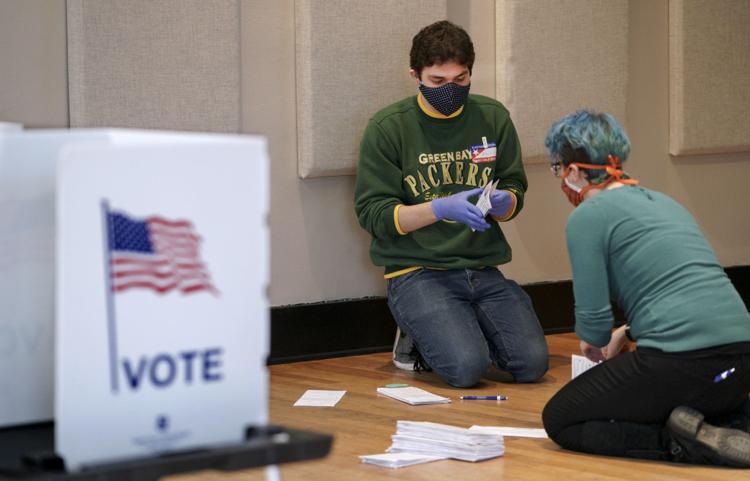 COVID-19 Journaling Project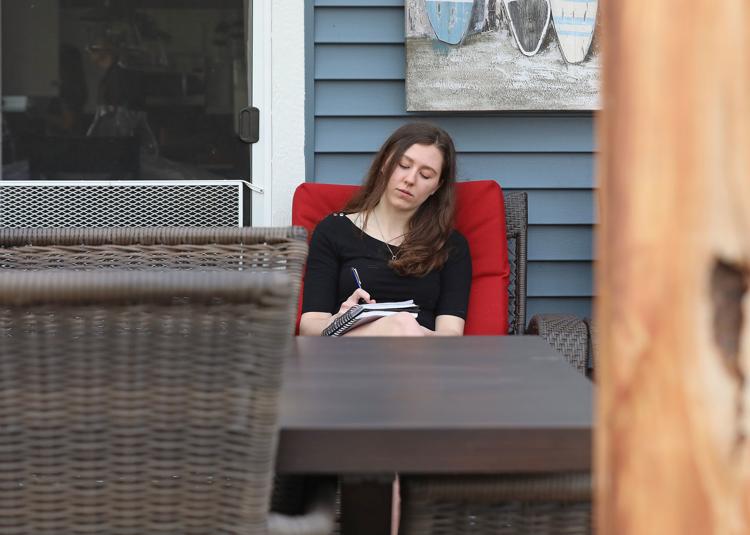 Election Day protest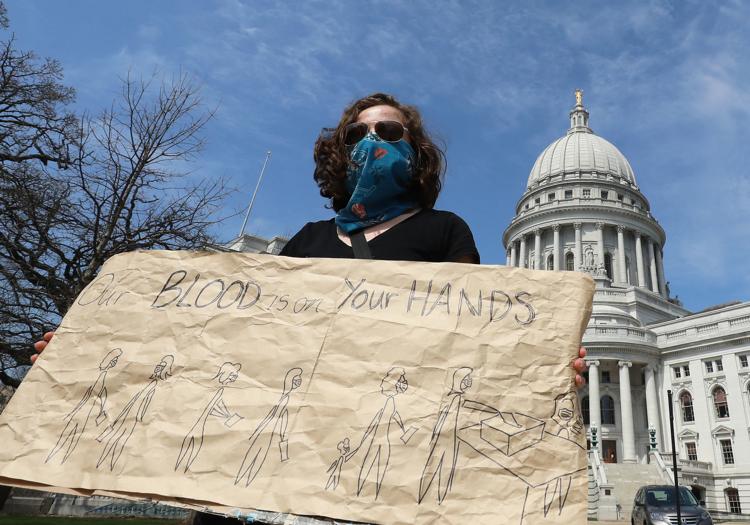 Election Day with COVID-19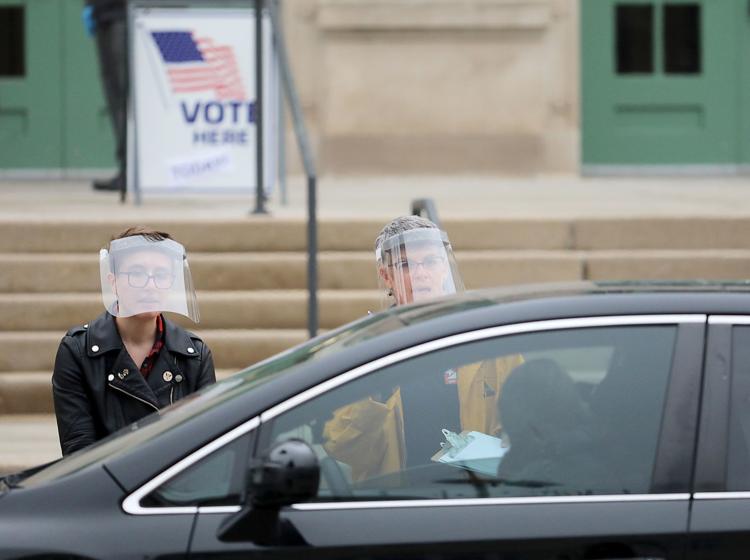 Honoring Essential Workers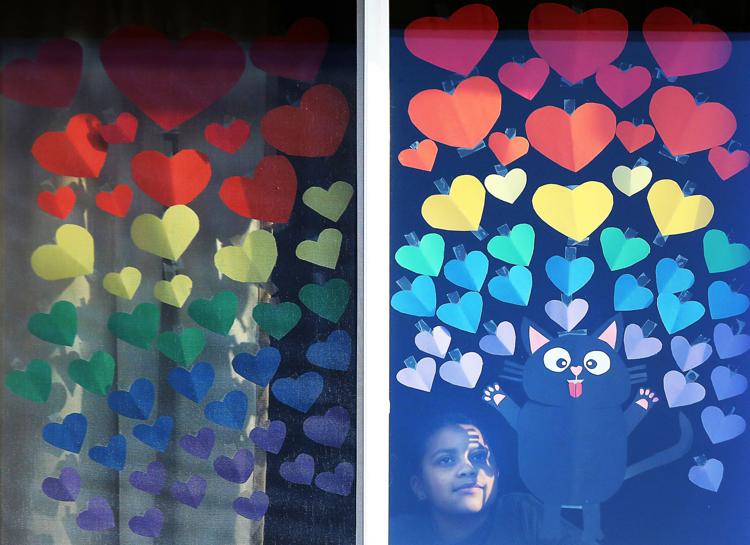 Metro Transit Butler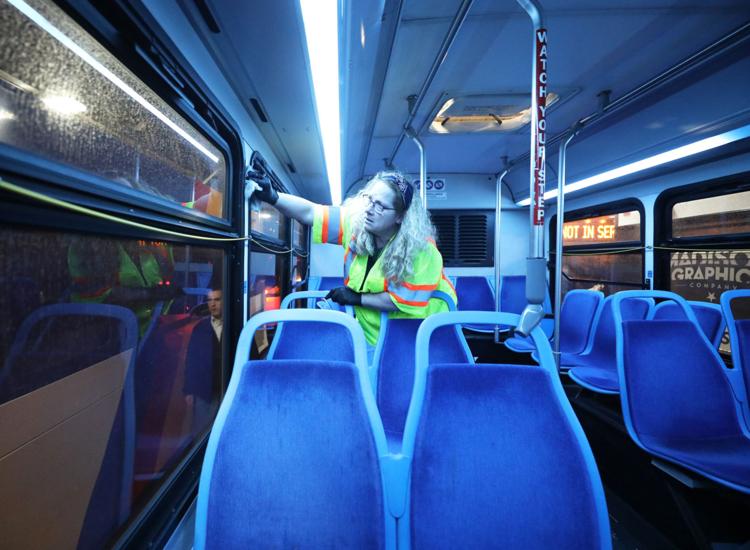 Election set for Tuesday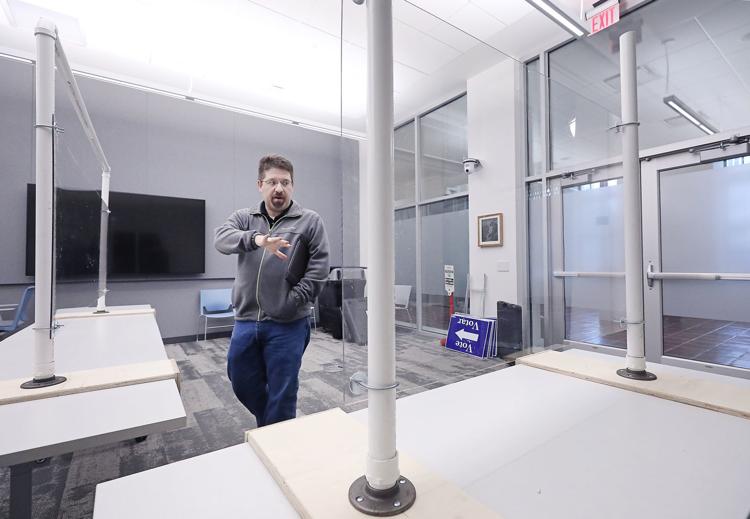 Robots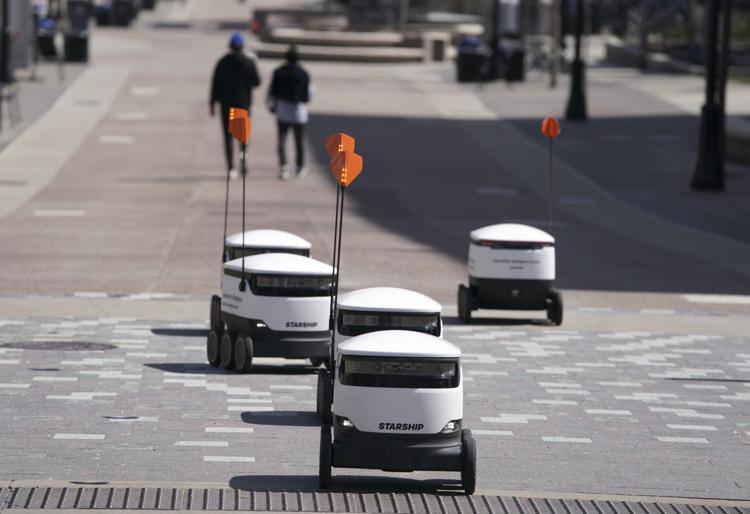 Nolan family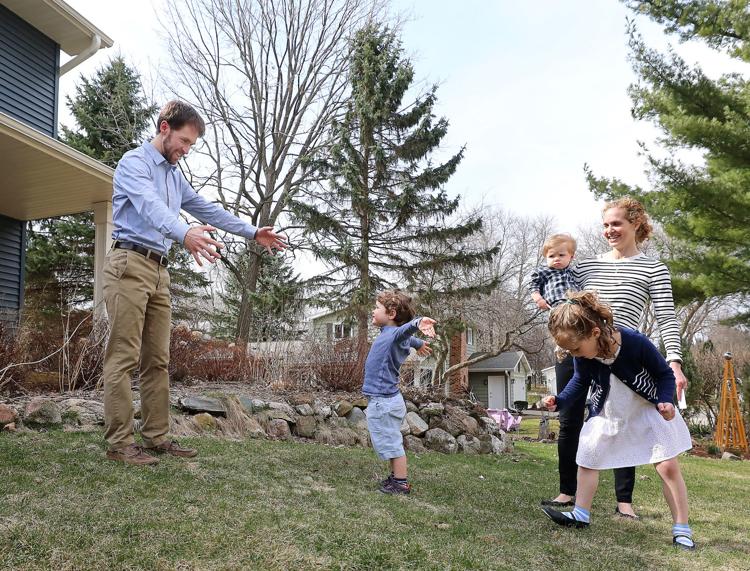 Stressed over closure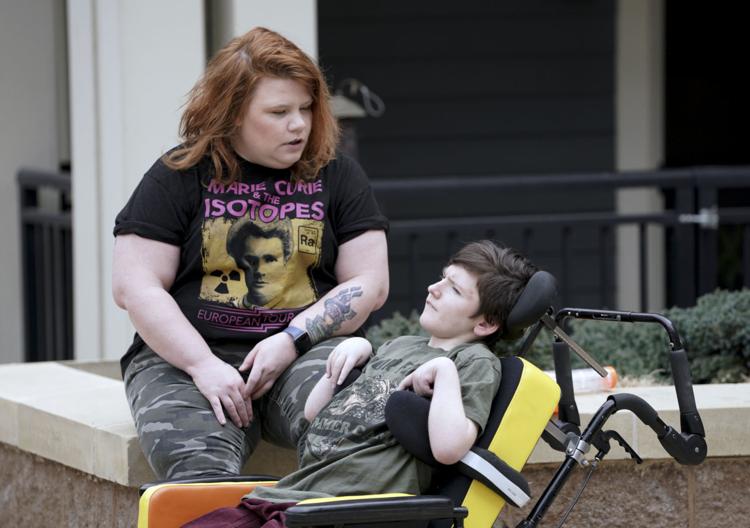 Amy Shircel, former COVID-19 patient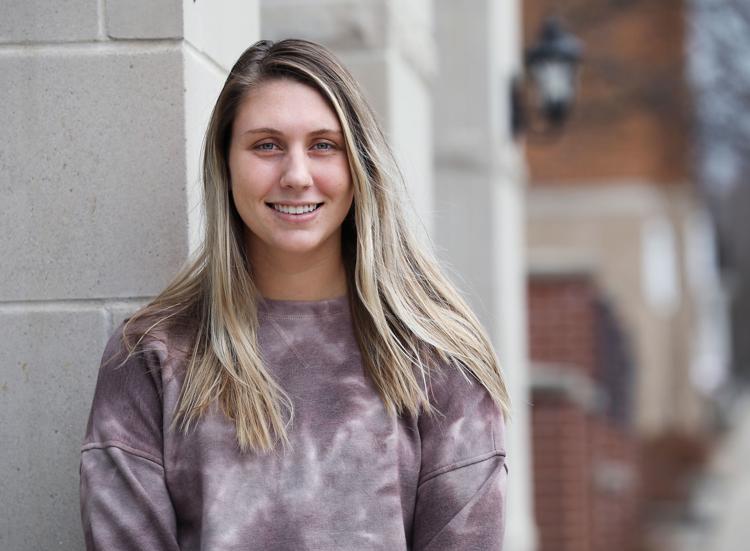 COVID-19 retail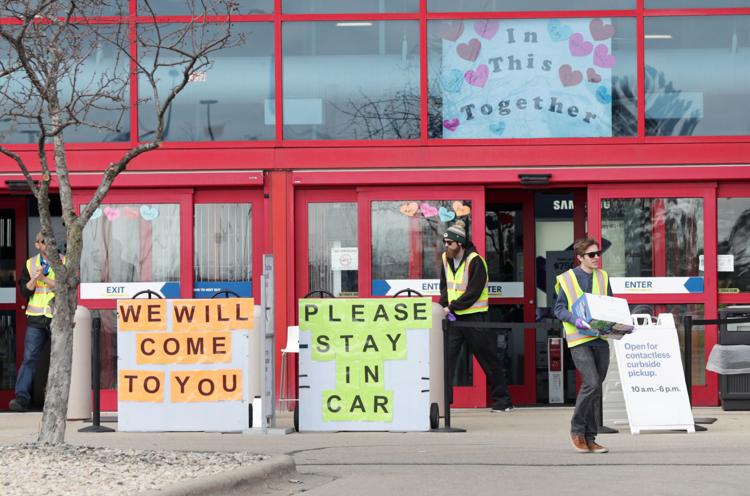 Playground closed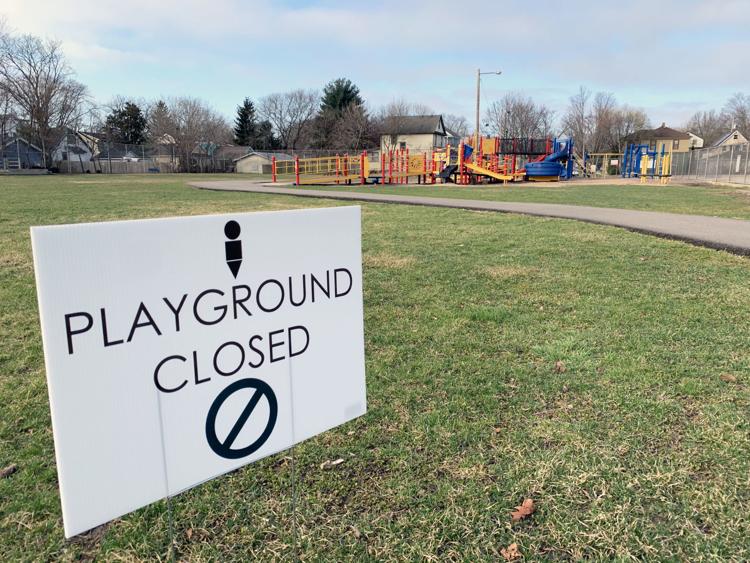 Little Library closed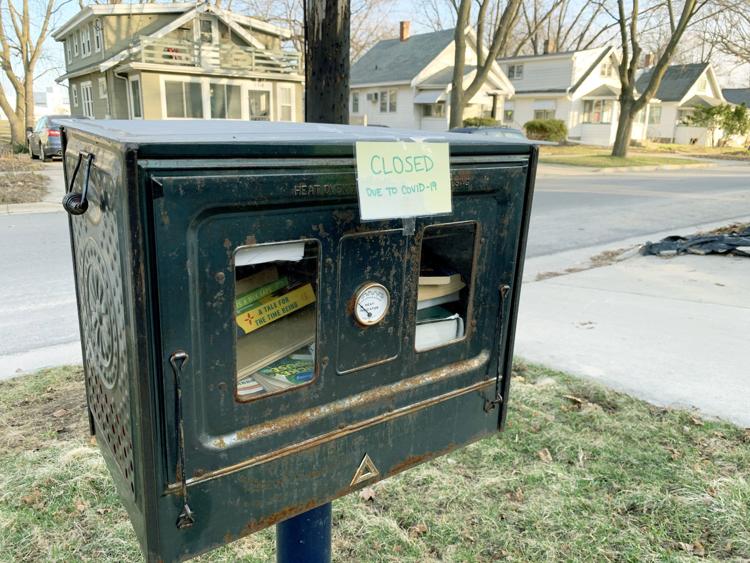 Entryway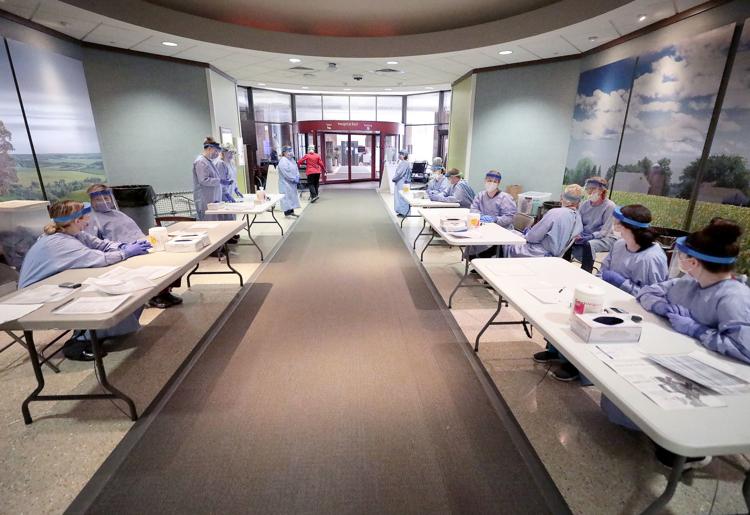 Face shields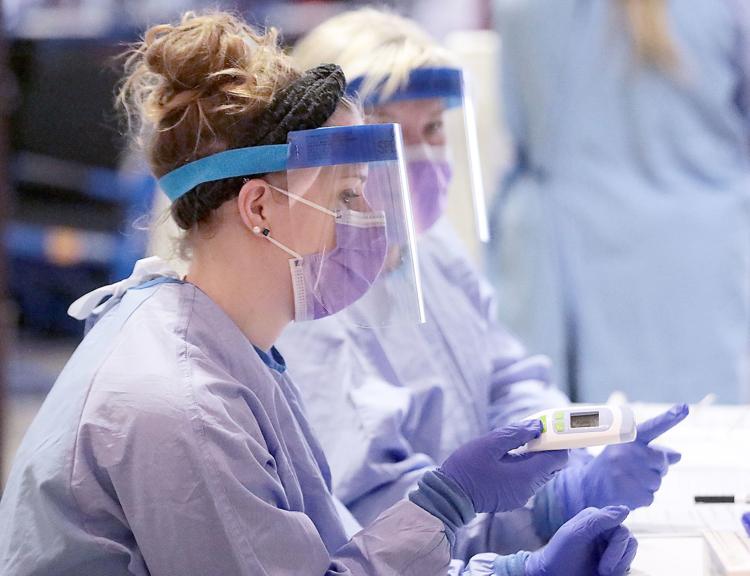 Carwash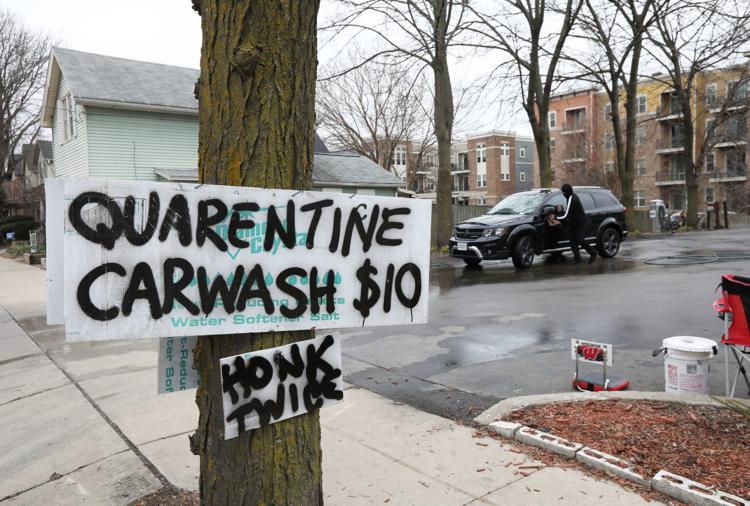 Rent strike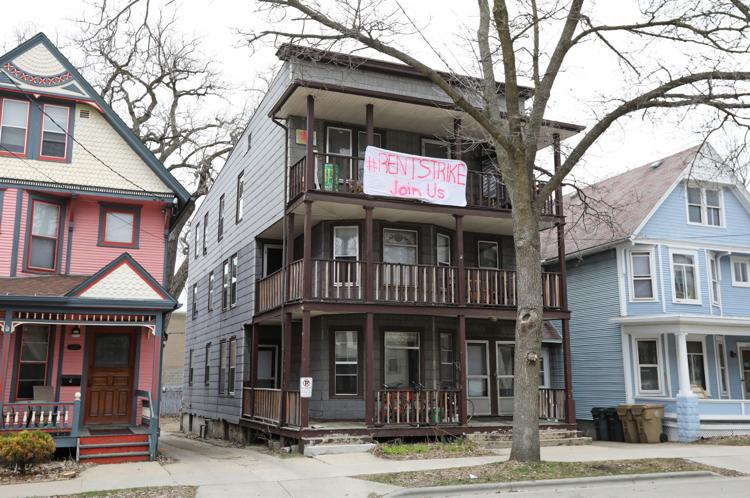 Election COVID-19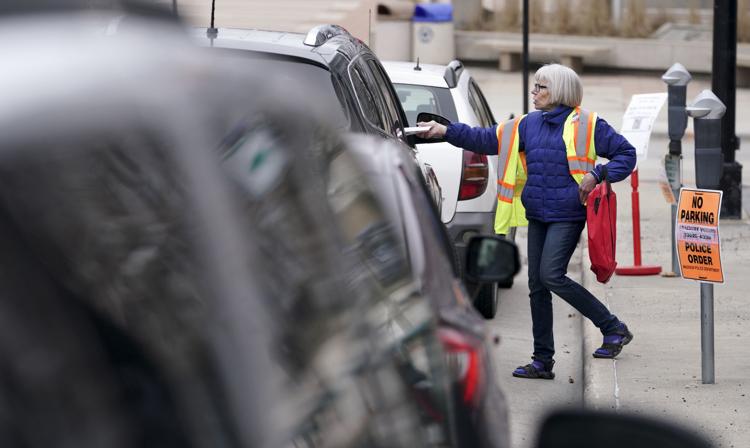 Precious Cargo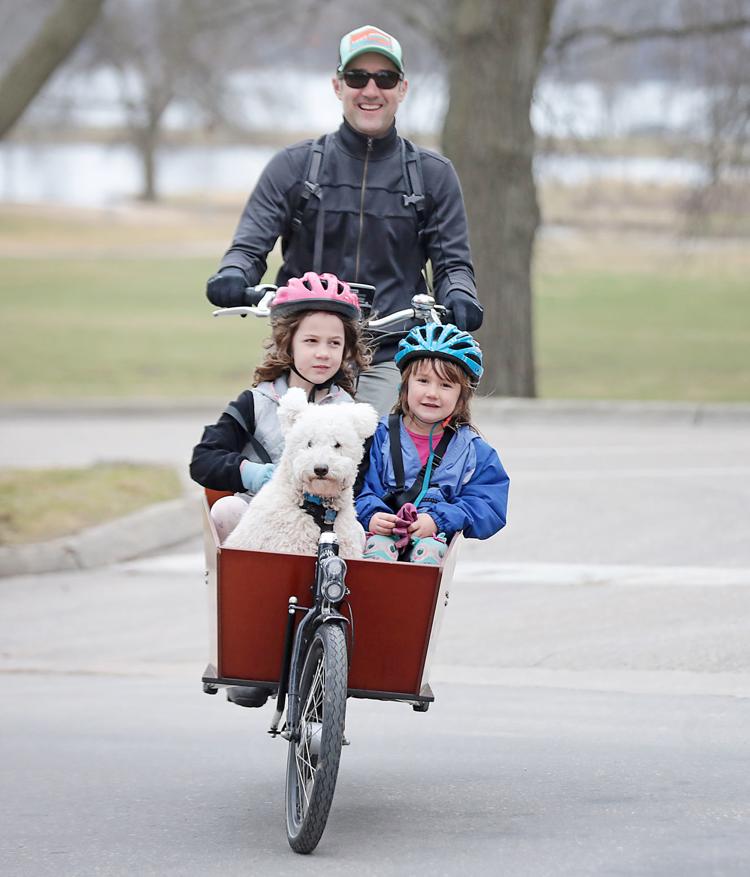 Chad Backes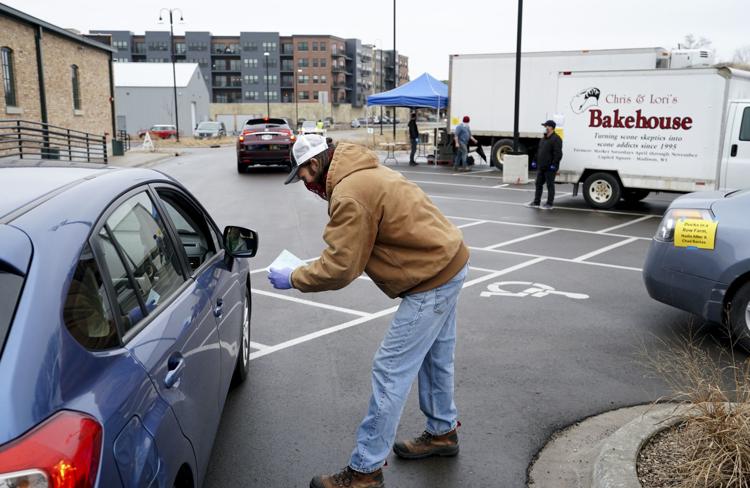 Lori and Chris Robson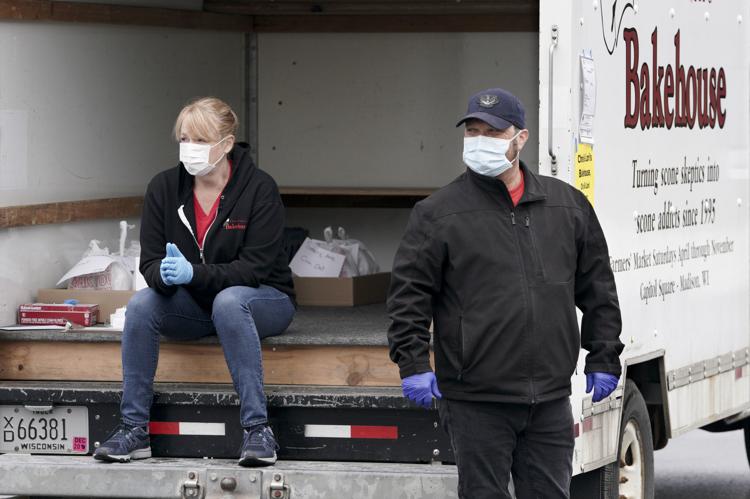 Tourism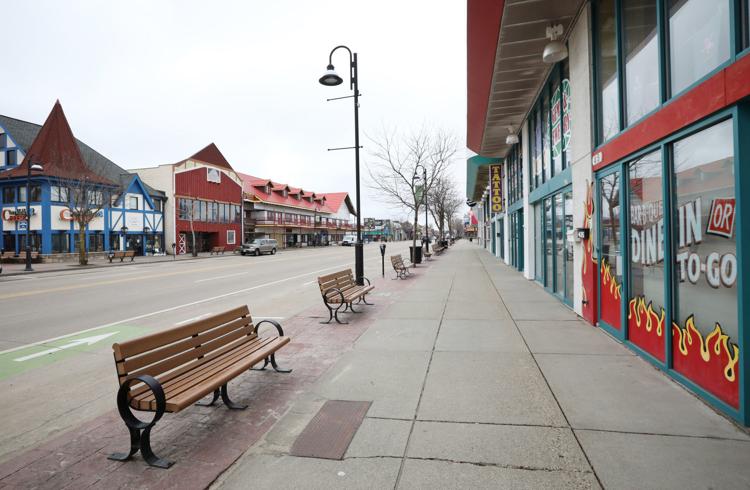 Tourism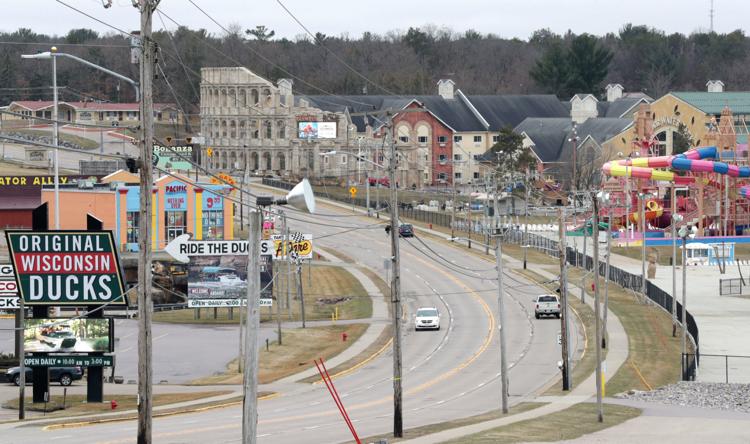 City Church live stream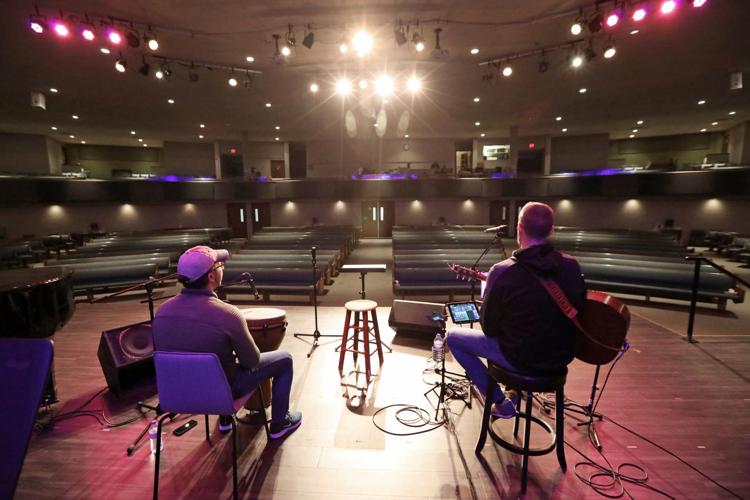 Covid Funerals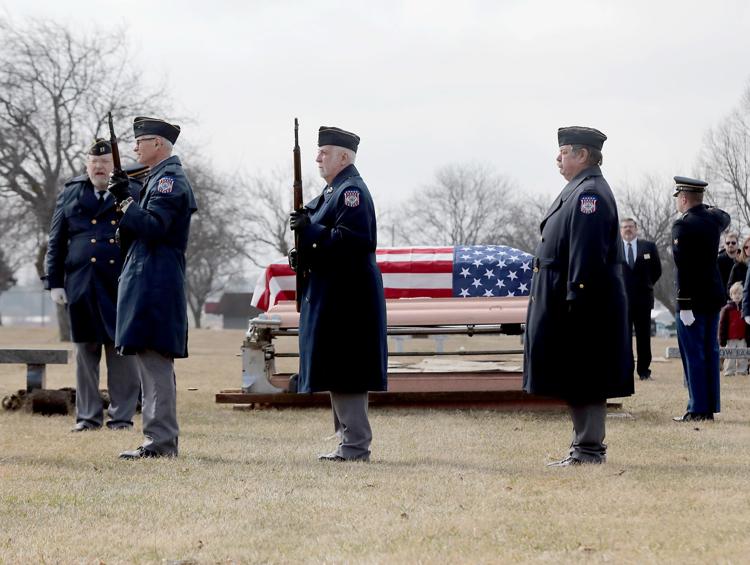 Covid Funerals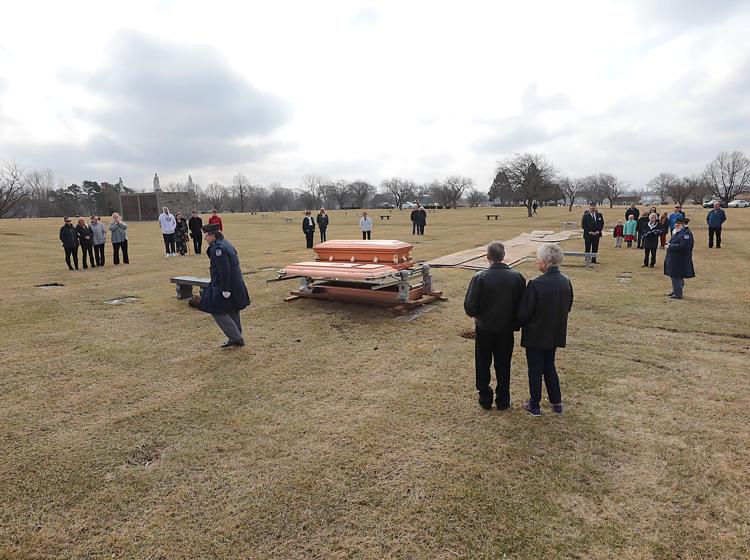 COVID-19 Sewn Masks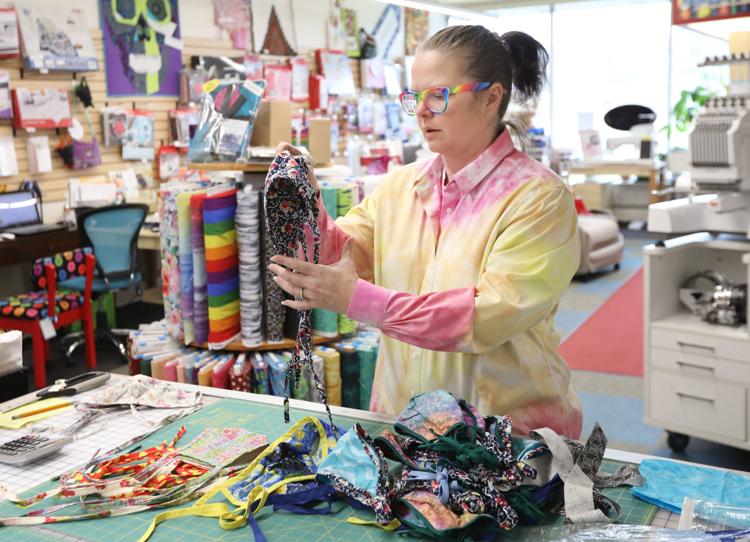 Traffic changes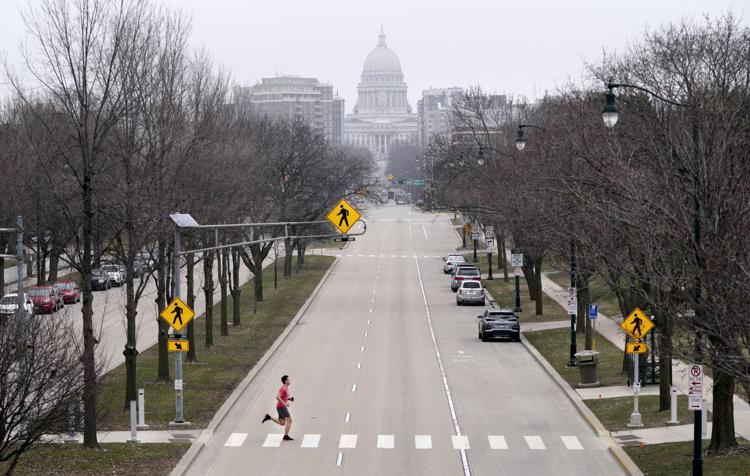 John Hicks getting a meal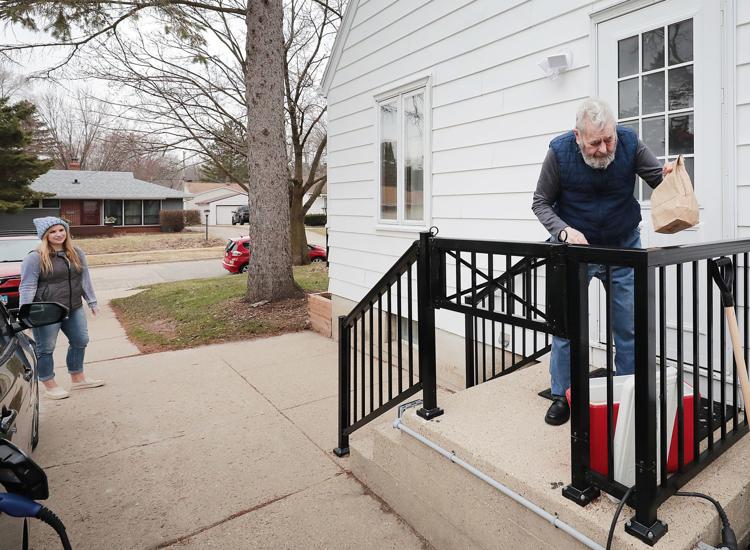 Rachel putting food in cooler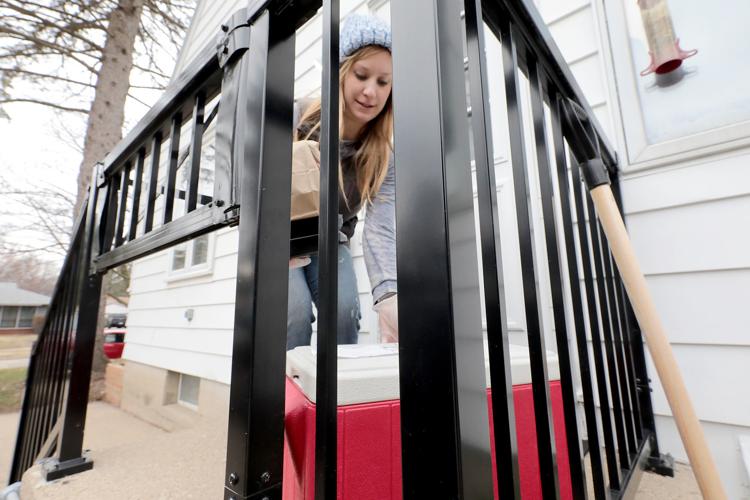 Mock Senate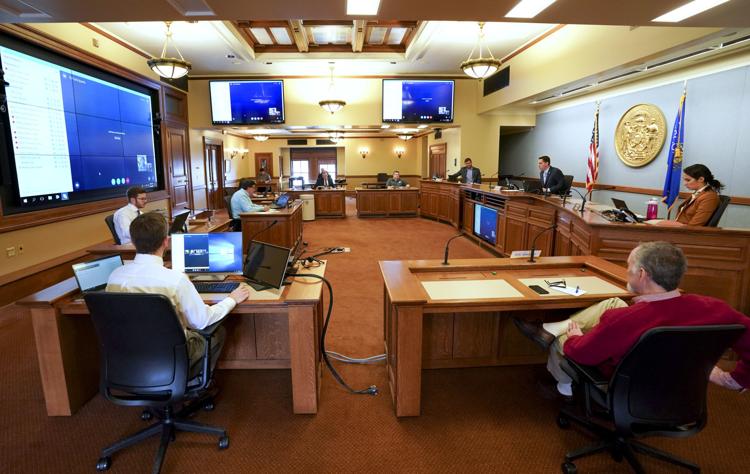 COVID-19 Ventilators 1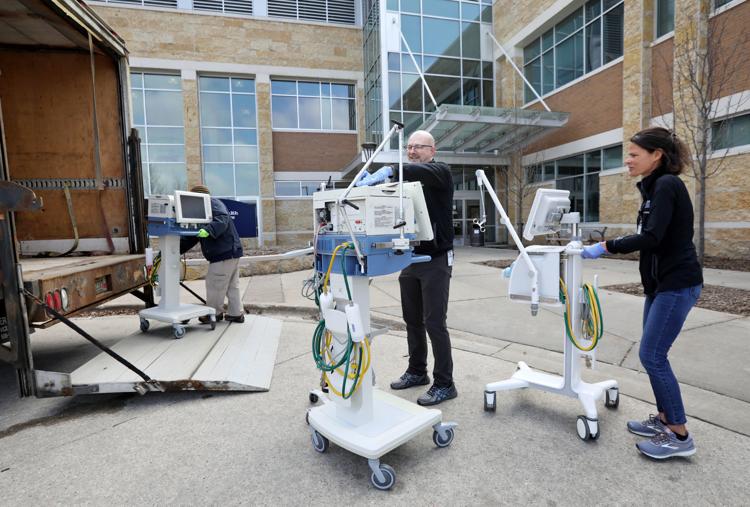 Covid Golf Courses 1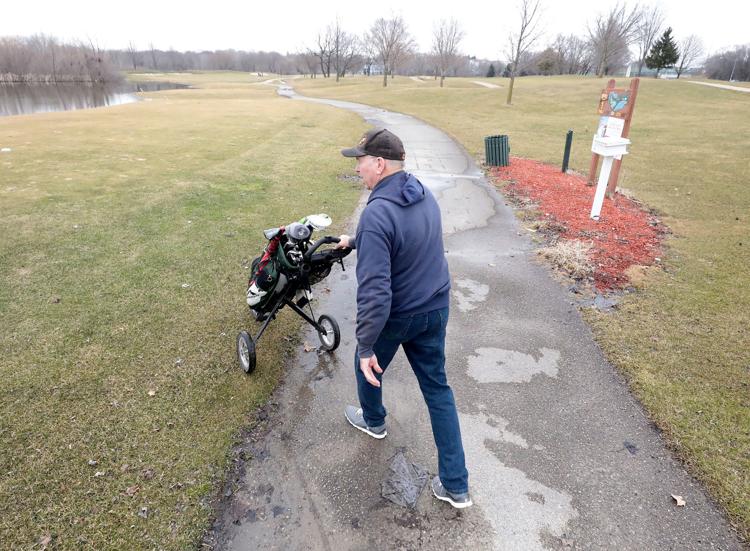 Tony Evers to order nonessential businesses to close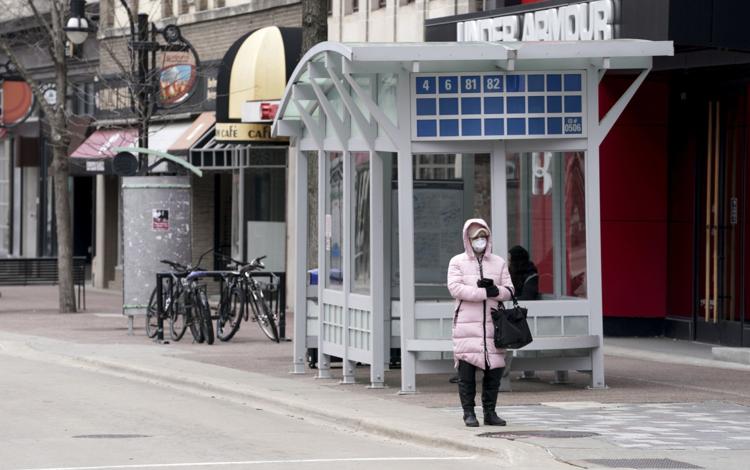 Tony Evers to order businesses to shut down to battle COVID-19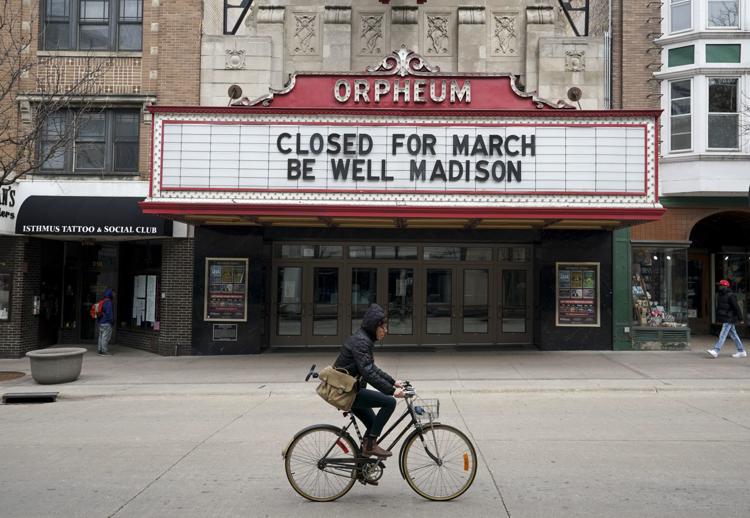 COVID-19-Bars and Restaurants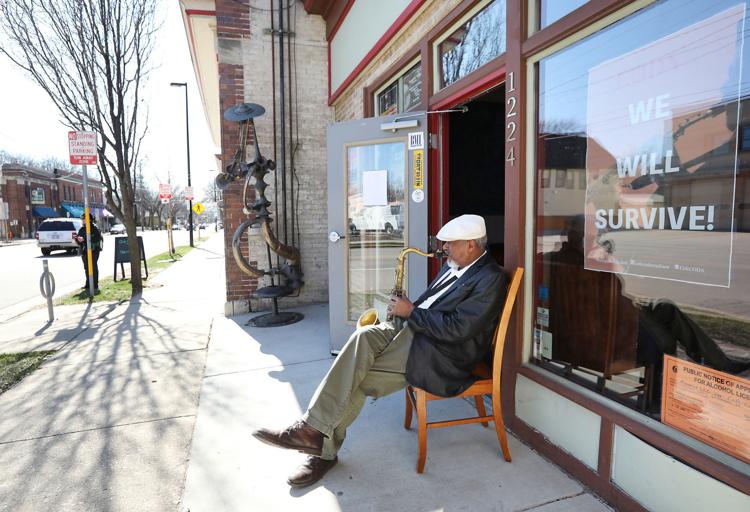 COVID-19 UW Virtual Match Day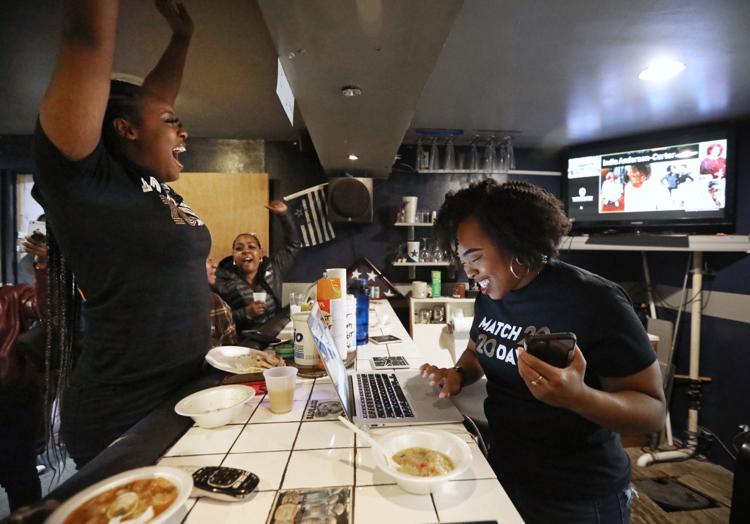 Covid State Street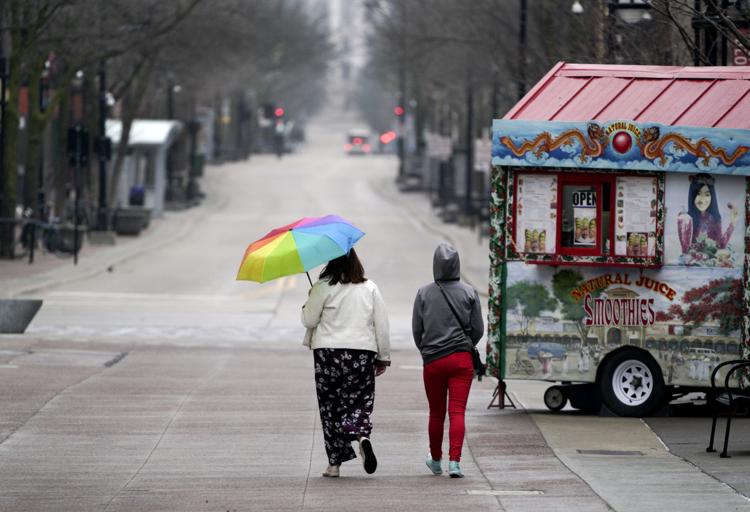 COVID-19 daycare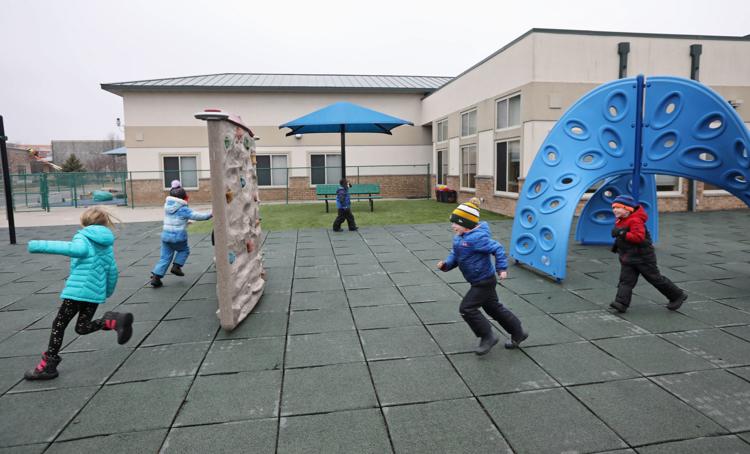 COVID-19 daycare
Barber Sherman Plaza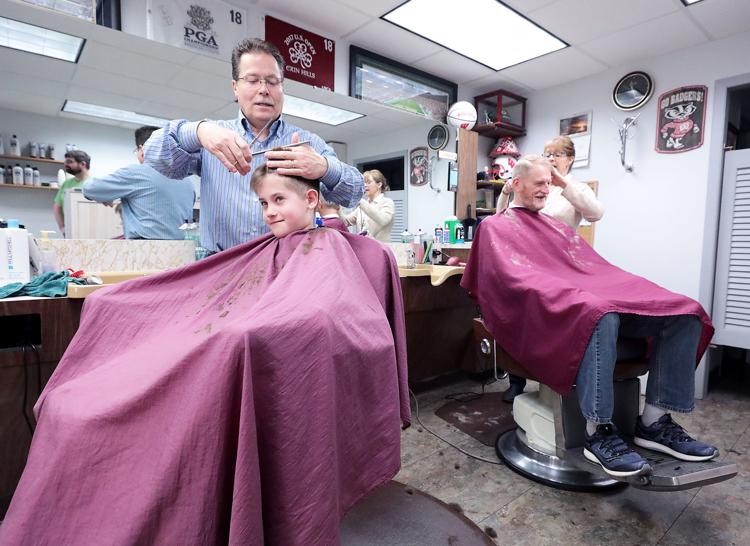 COVID-19 schools
COVID-19 schools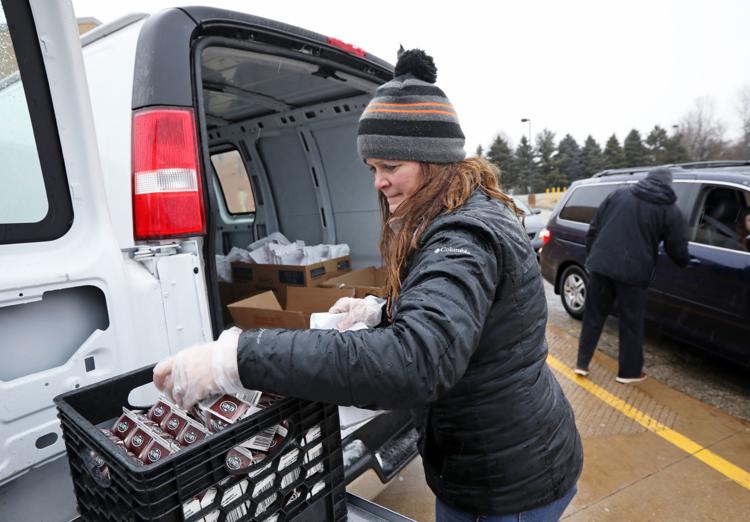 UW Moving to Online Only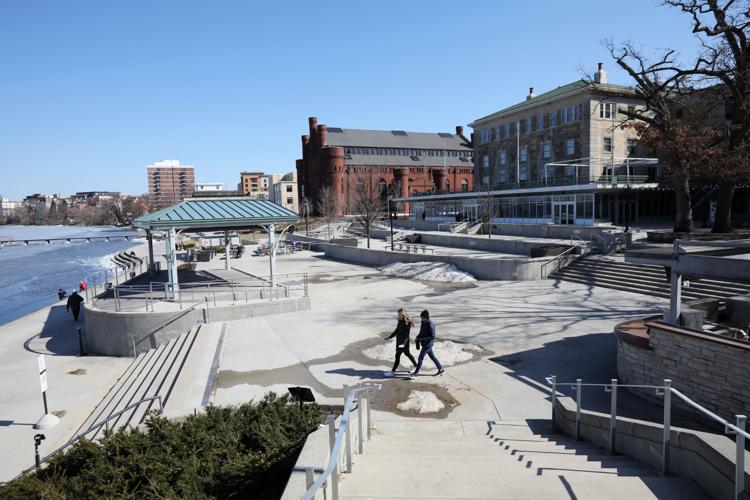 UW Moving to Online Only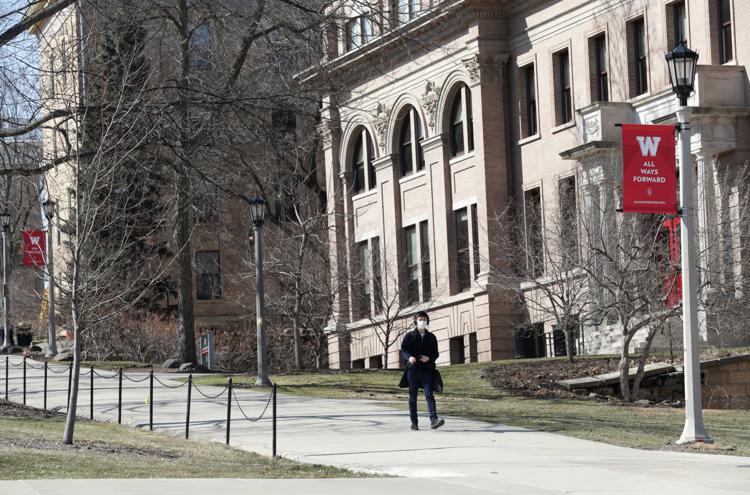 Covid Outdoors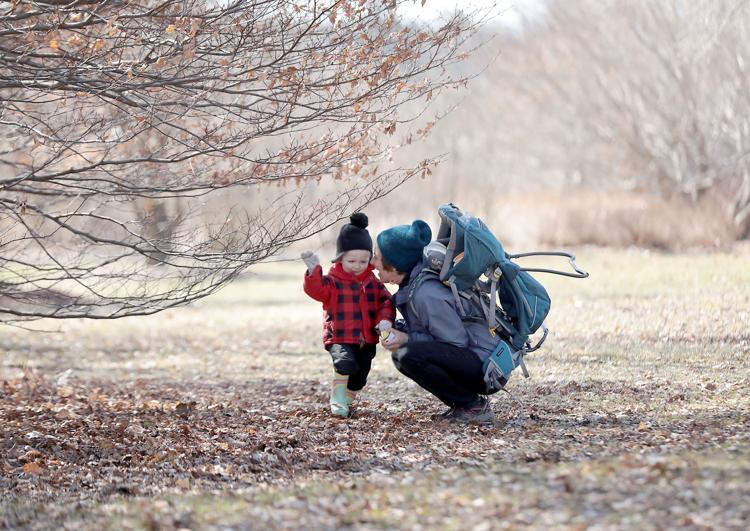 Covid Outdoors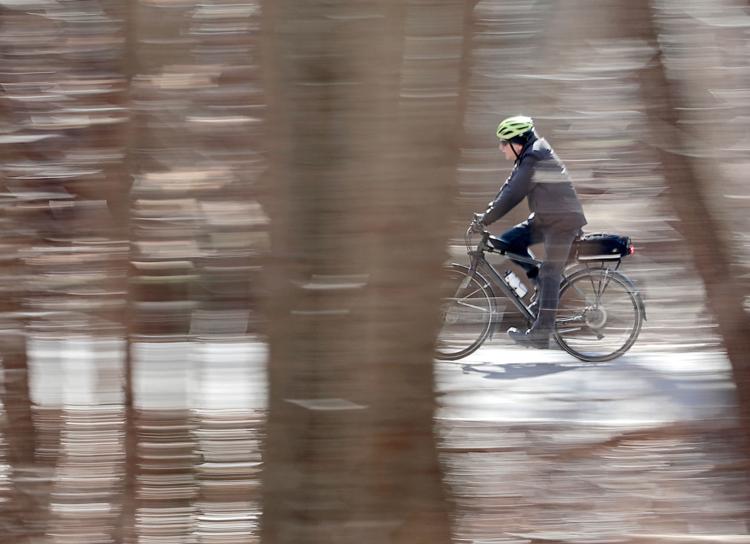 Stocking bags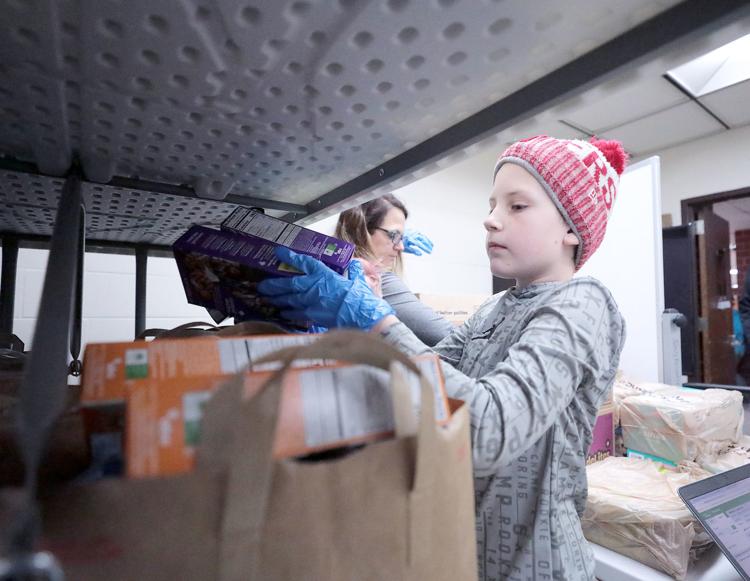 Madison school meals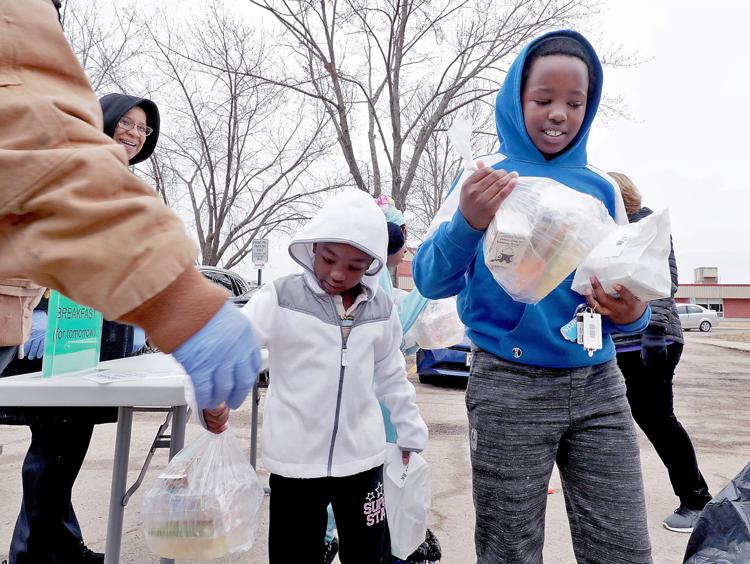 Hawk's Bar & Grill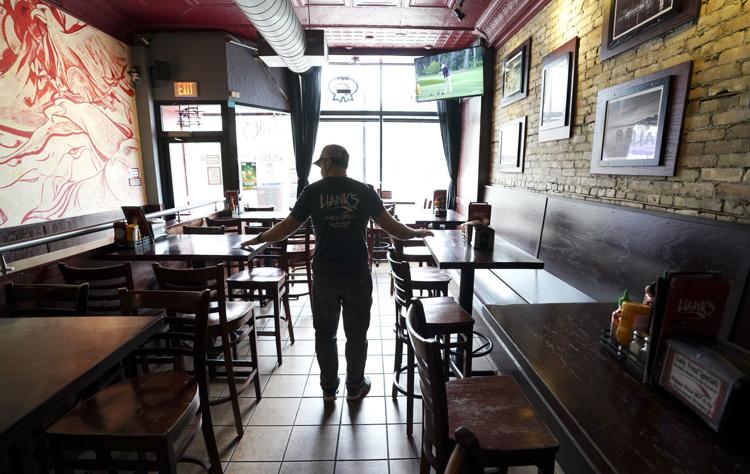 State Street -- Coronavirus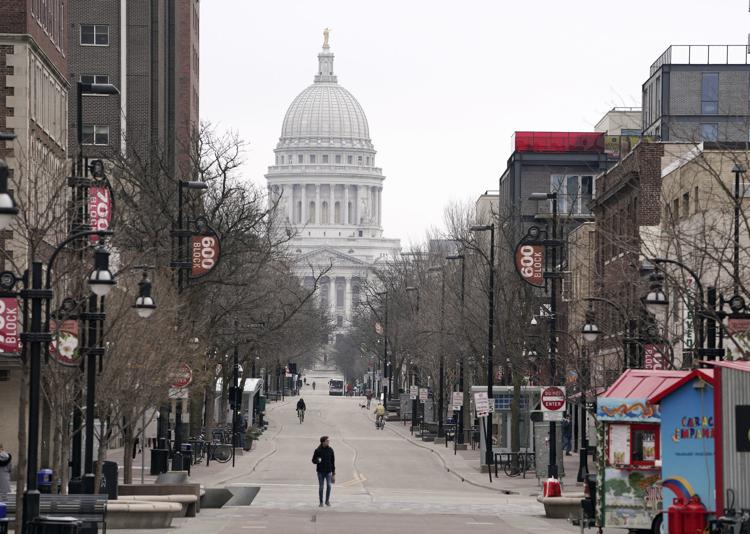 Speaking to changes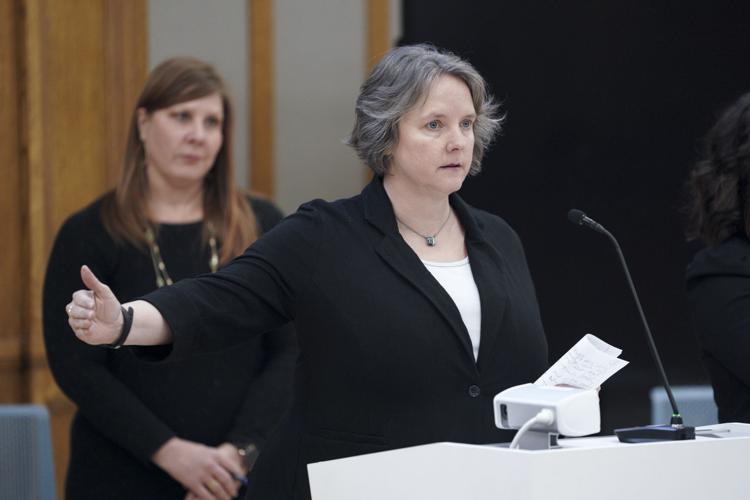 Jenifer Street Market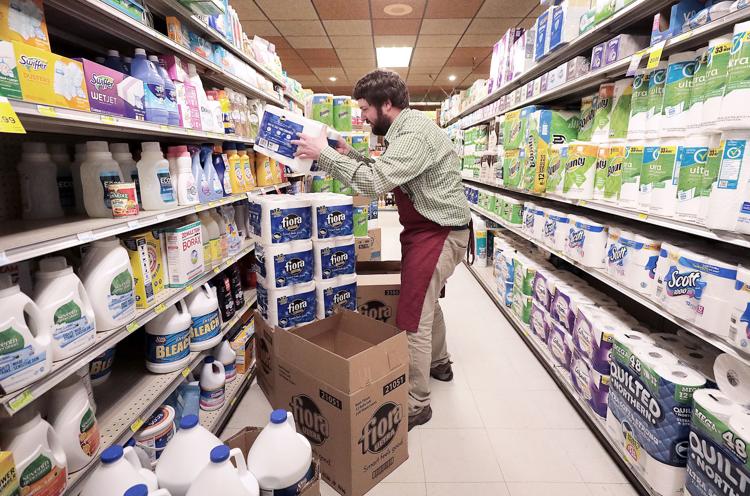 COVID-19 coronavirus UW-Madison campus dorm move-out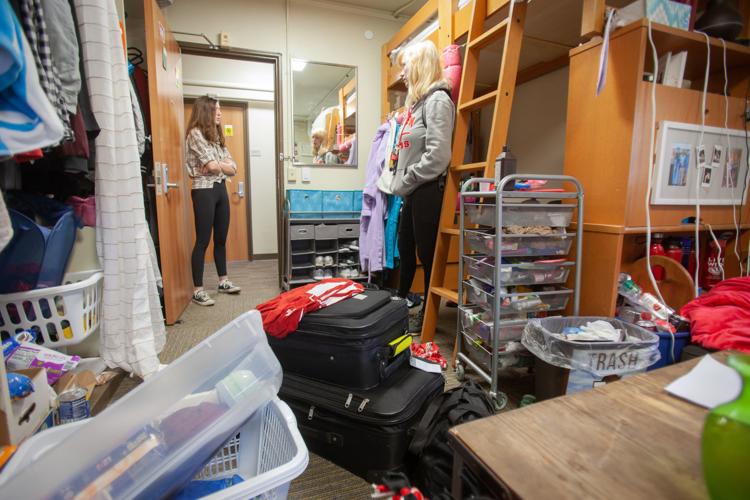 School closure news conference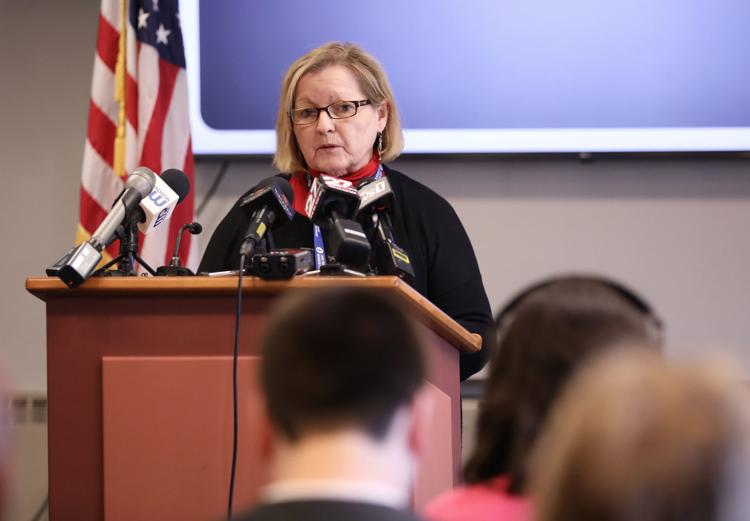 Coronavirus cleaning at UW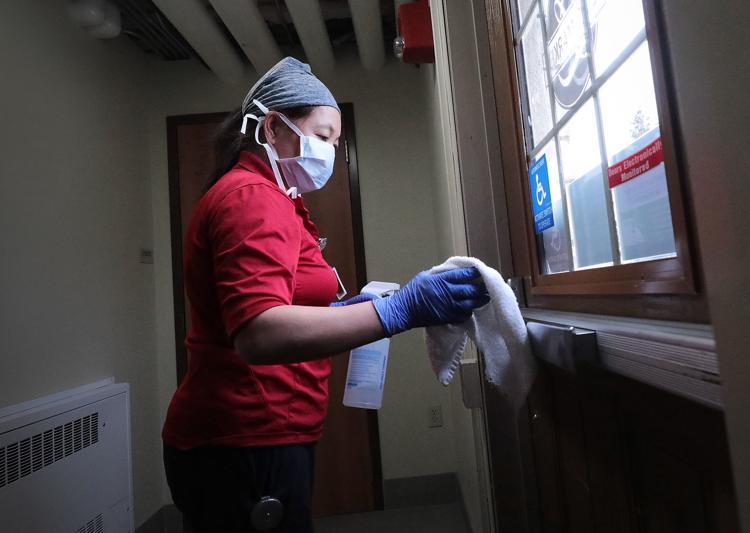 UW Spring Break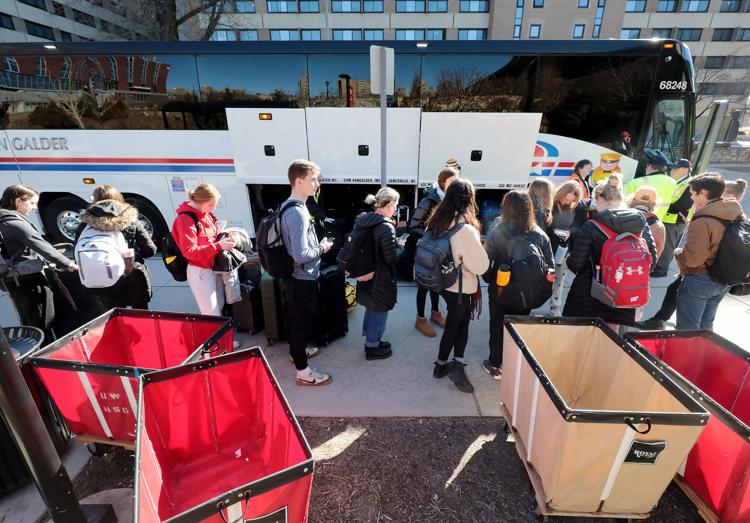 UW COVID-19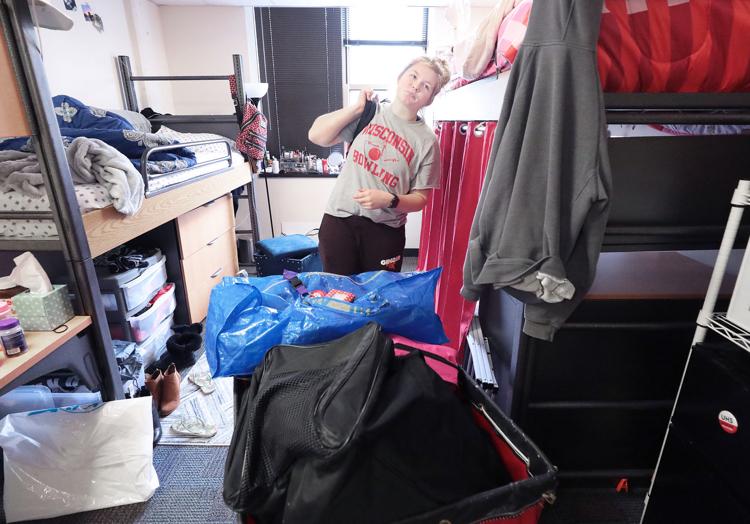 UW COVID-19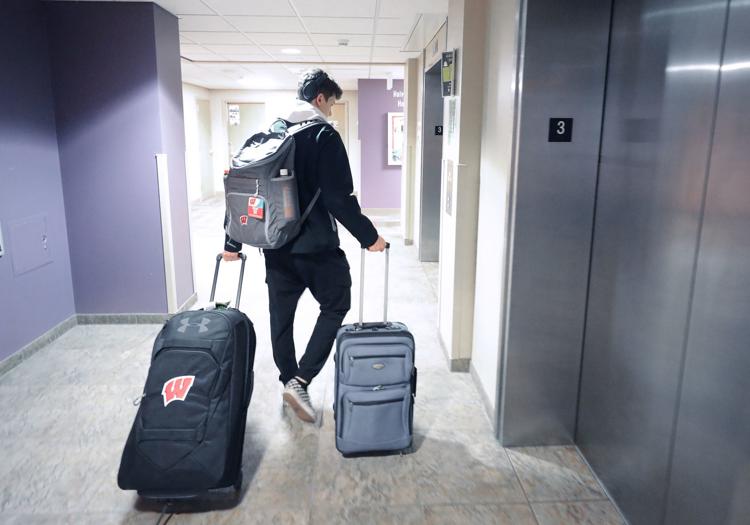 Evers news conference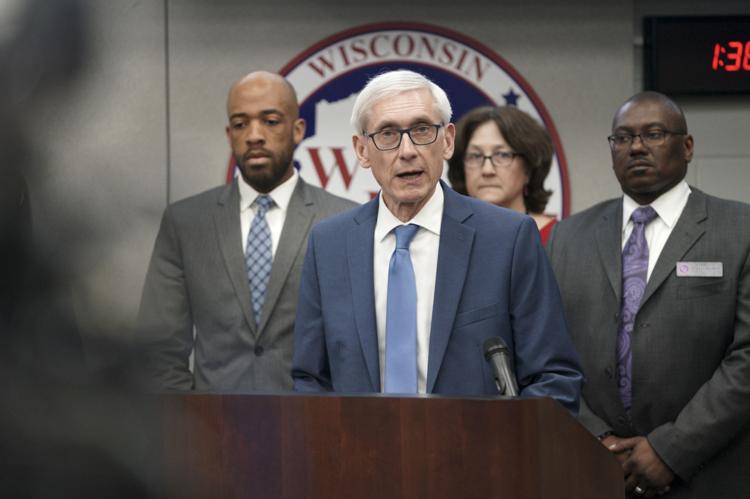 UW Covid-19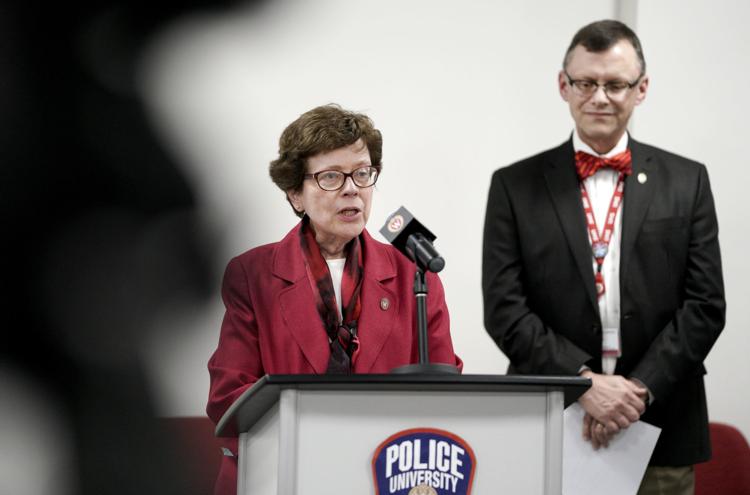 COVID-19 News conference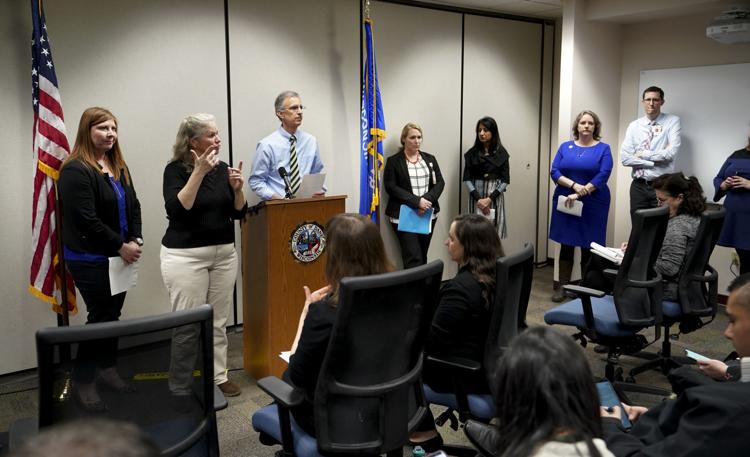 Safdar, Rhodes-Conway and Parisi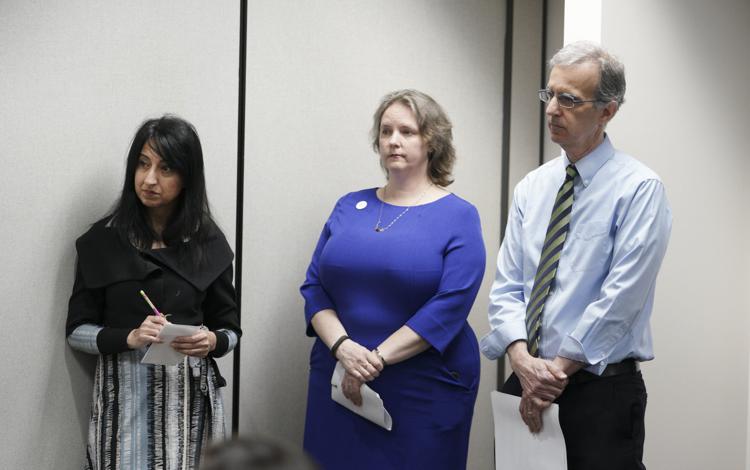 Concerned about COVID-19?
Sign up now to get the most recent coronavirus headlines and other important local and national news sent to your email inbox daily.